Extremadura - La Serena
… or how we were looking in vain for European rollers and great bustards!
May 22-26 2010
… but unfortunately only discovered a few common moorhens: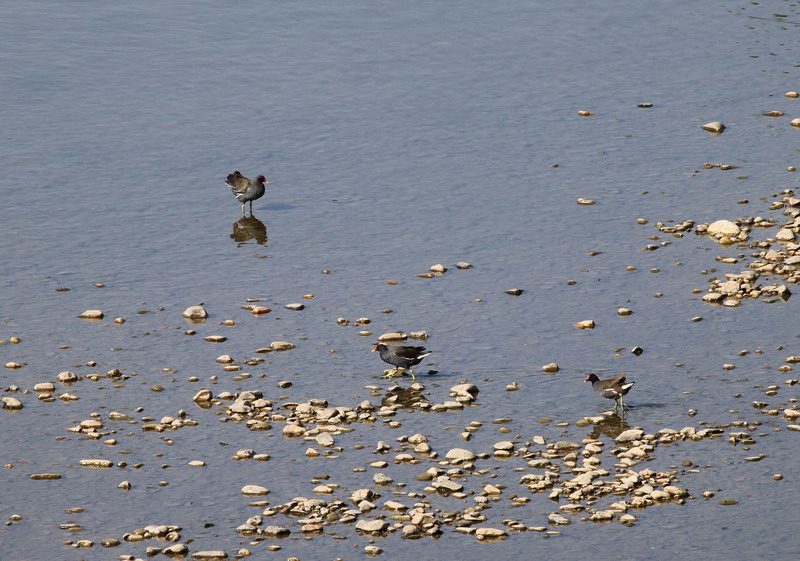 But who was that? A black kite who just caught a fish from one of the numerous reservoirs. Brilliant!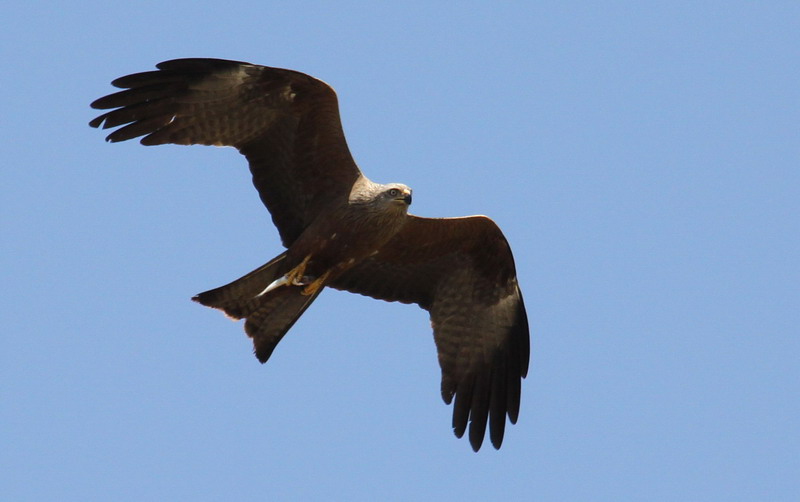 A montagu´s harrier was hunting far away above the fields: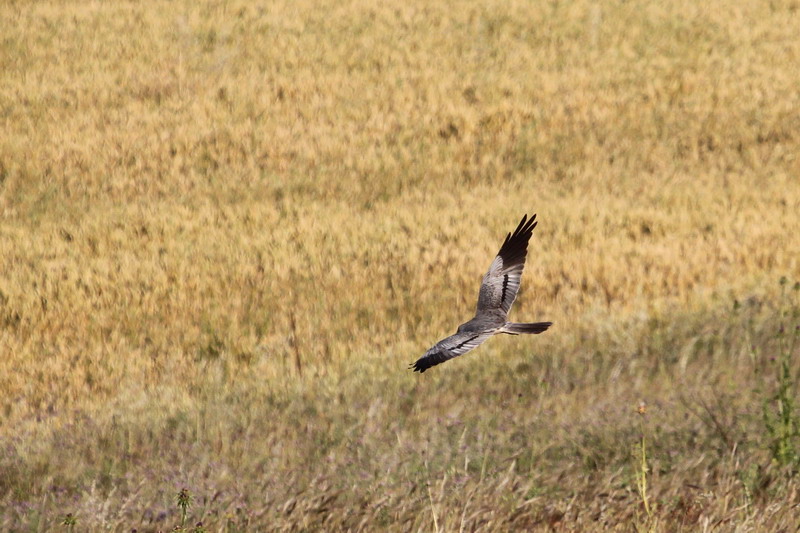 No sign of a great bustard! Well but we also enjoyed …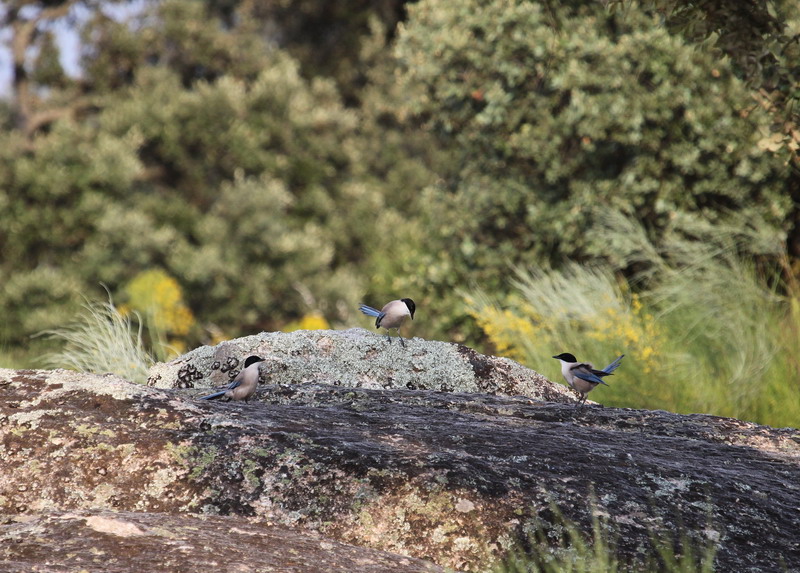 … this four azure-winged magpies, also since they had been very far away: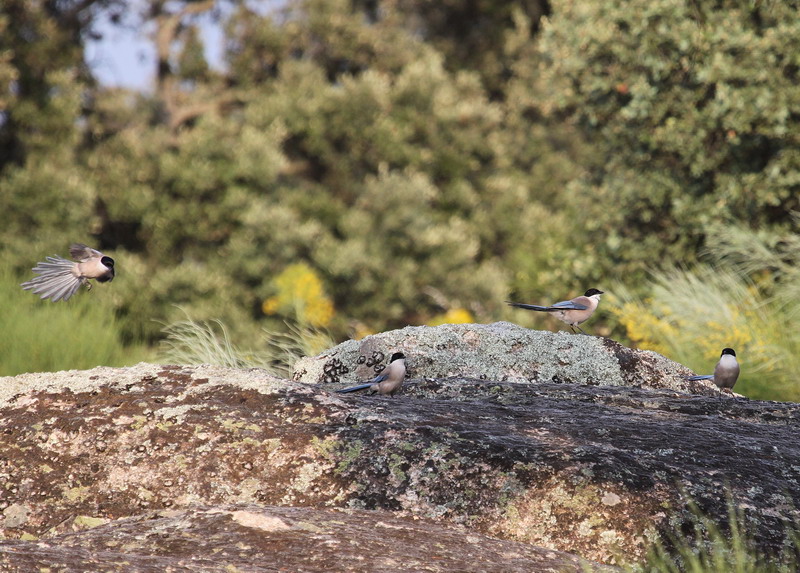 As also the family hoopoe very far away made flying exercises, we slowly understood, that it would become very very difficult, in …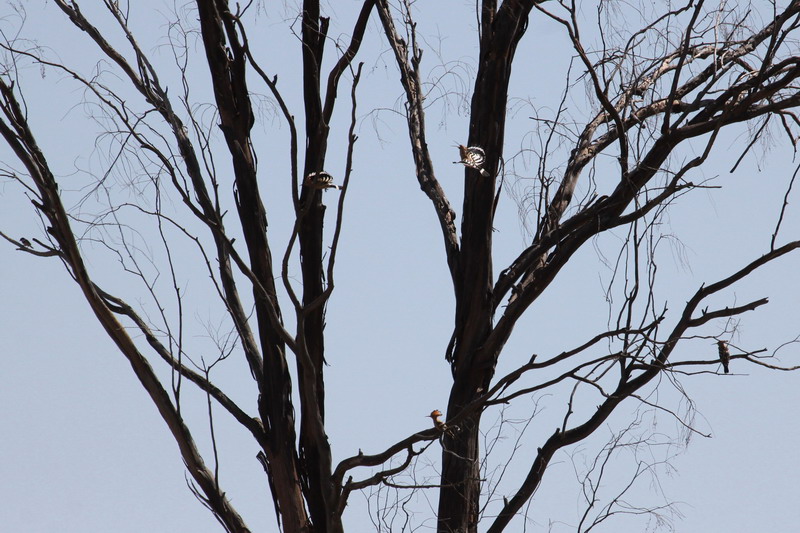 … these enormous wonderful vastness …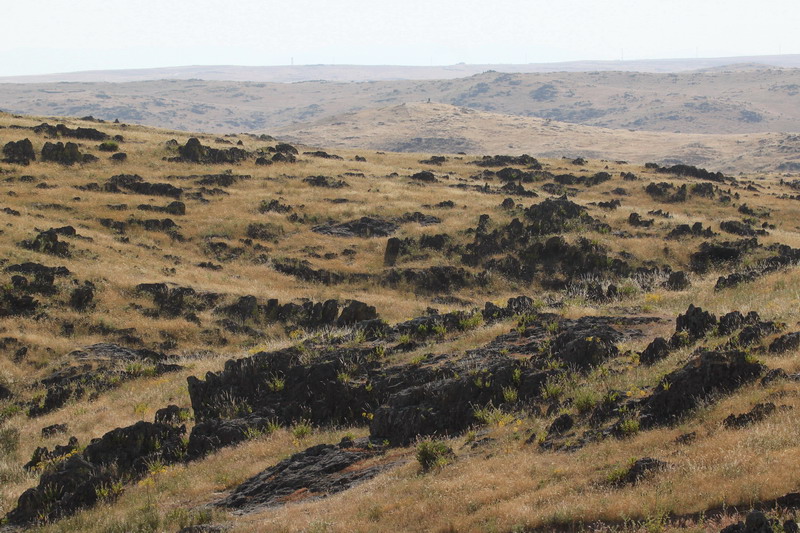 … to get only a single bird in front of the lens!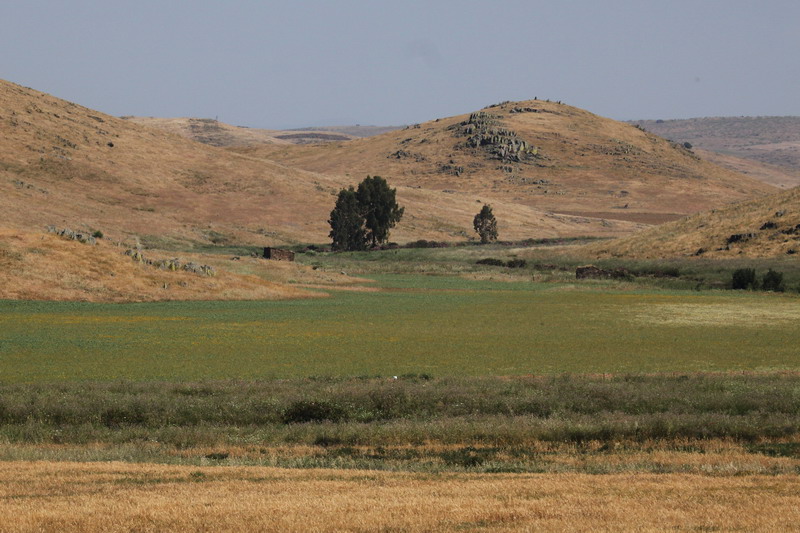 Look yourself, this landscape is just gigantic: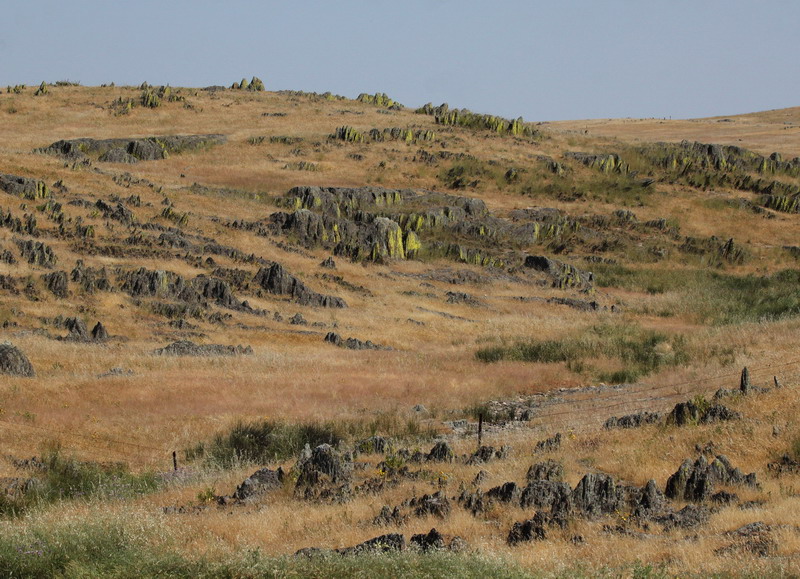 There was no need for any bird to sit at the wayside: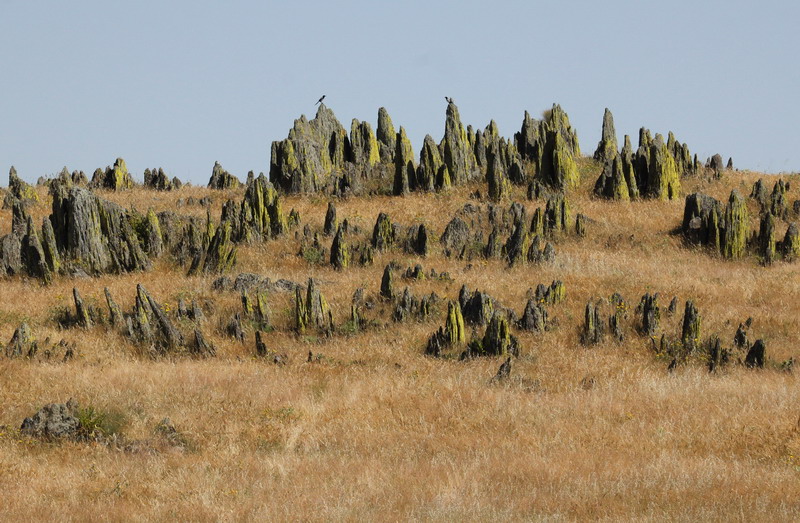 For several days we drove …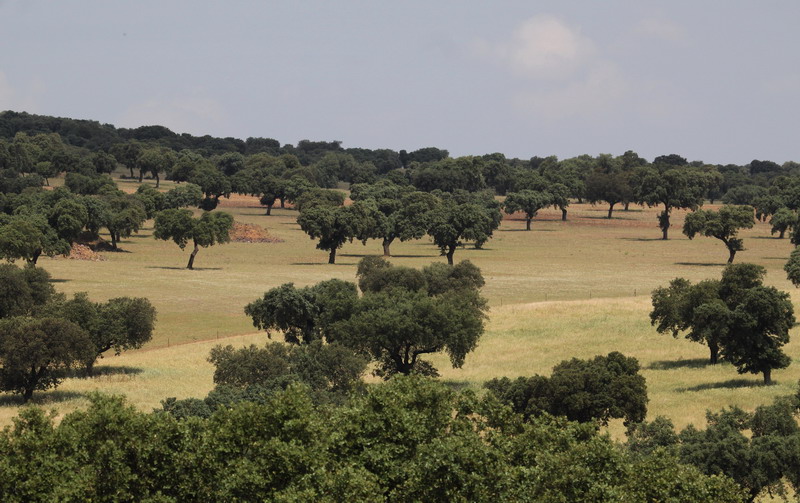 … along all field roads which we found and looked and looked: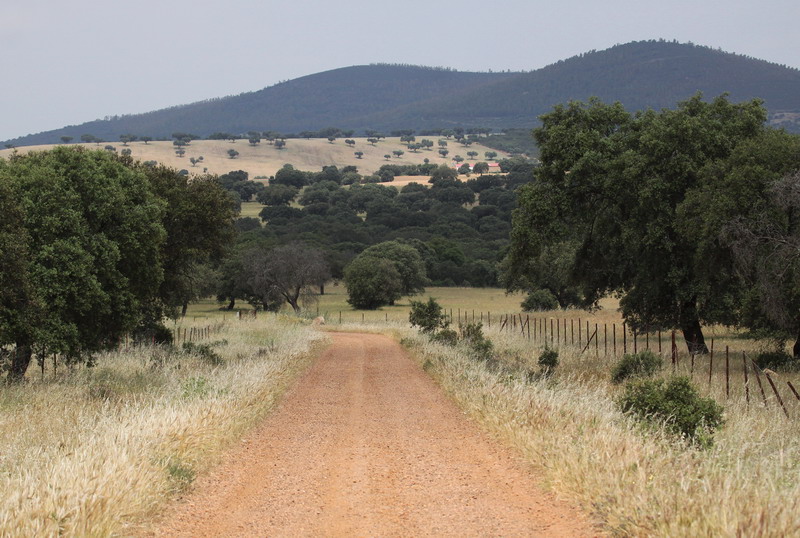 No sign of a small or great bustard. Also no European roller! Never we made so few photos as during this trip!

And the only stone curlew which we saw, was to be seen in the industrial area just beside the gasoline station!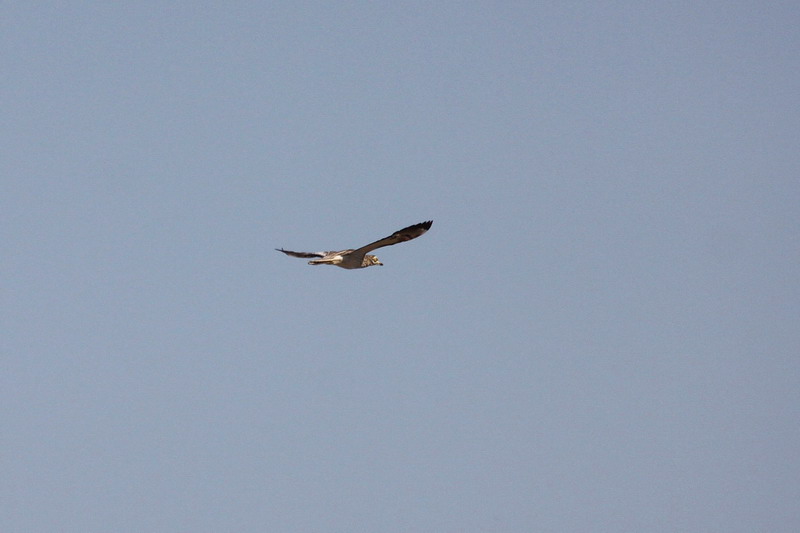 "Well, just stop to enthuse about these seldom birds!", this nice skylark was outraged: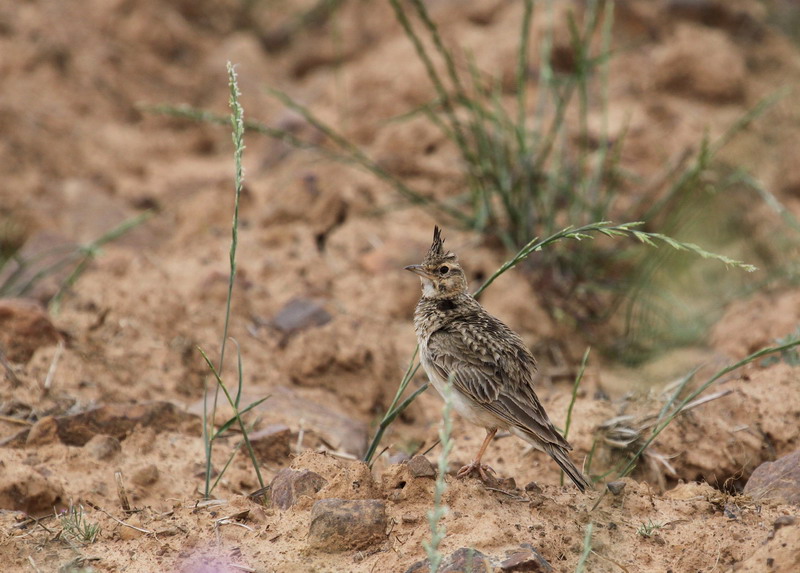 Well, and whose heart doesn't jump higher …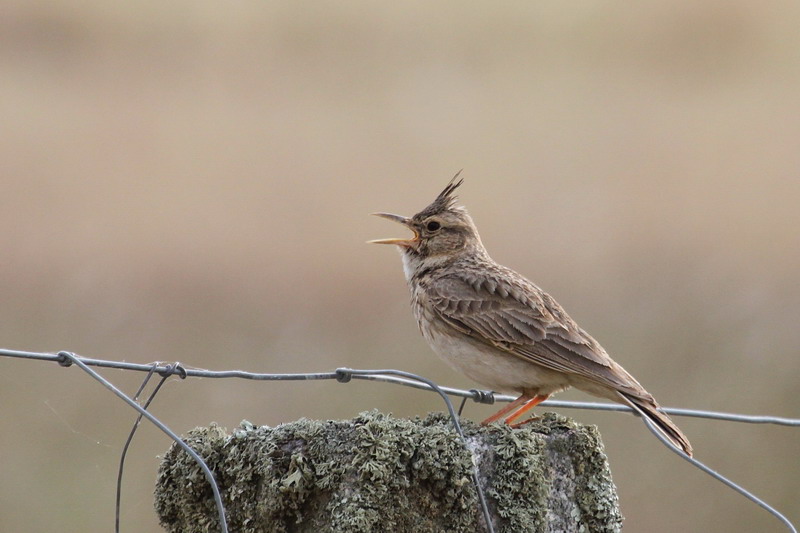 … with this nice chirping: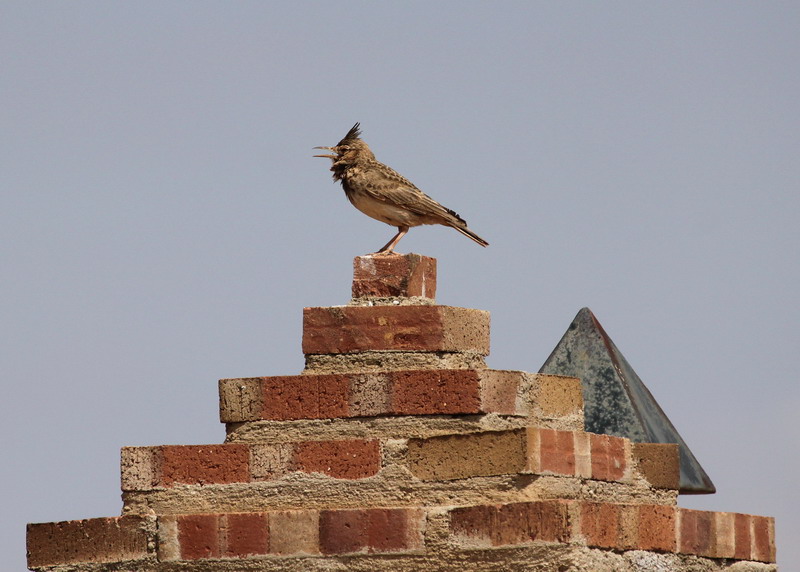 Best you would like to pet this young corn bunting (??), or not?: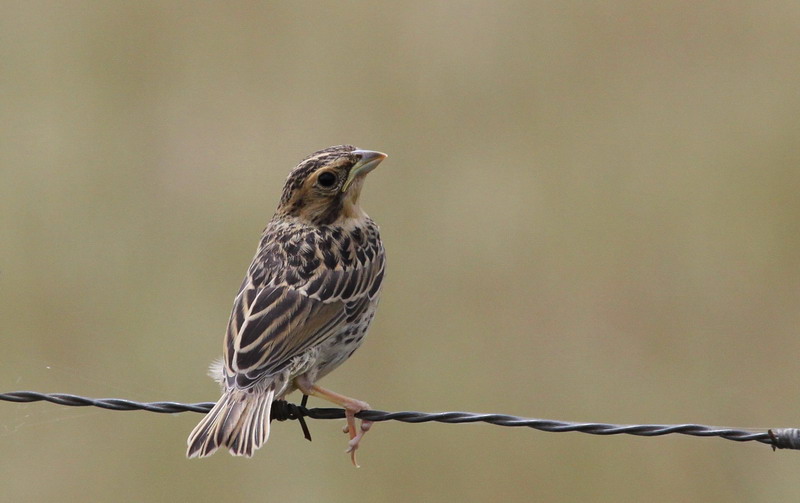 Continuation page 3