"Gosh how beautiful I am! Today I went to look for a wife and this ...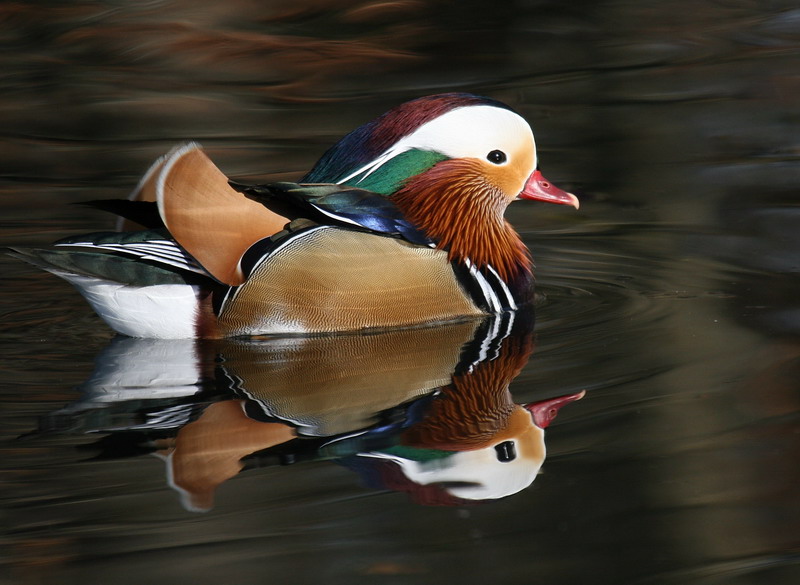 ... graceful Mandarin duck lady conquered my heart within minutes!"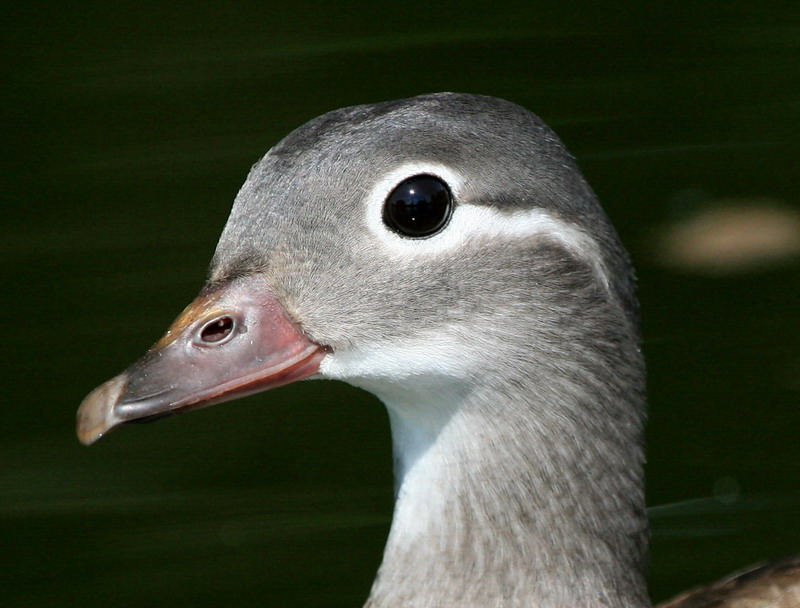 But what a shock, just as Mr. Mandarin duck drake wanted to show the lady of his heart his complete beauty a rival showed up who immediately was furiously cleared out. This much courage should have very much impressed the beautiful lady!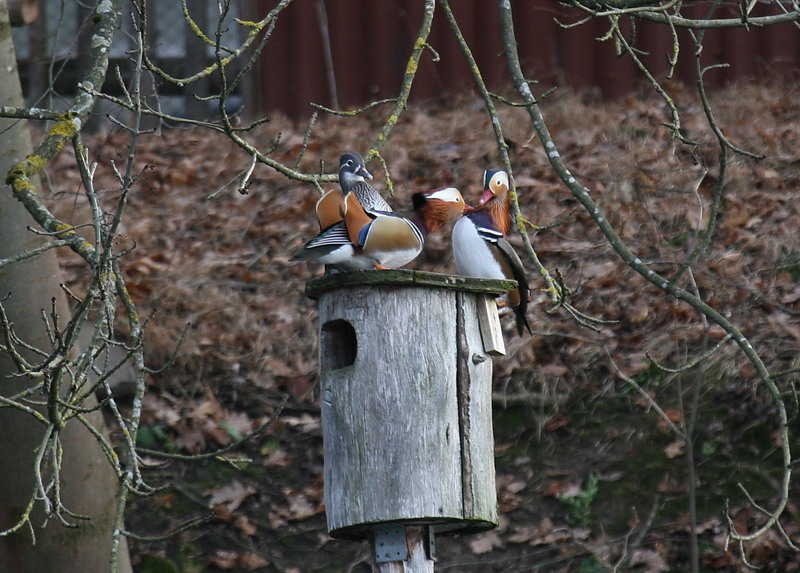 "Well, sweety, my name is Franz, what´s yours?"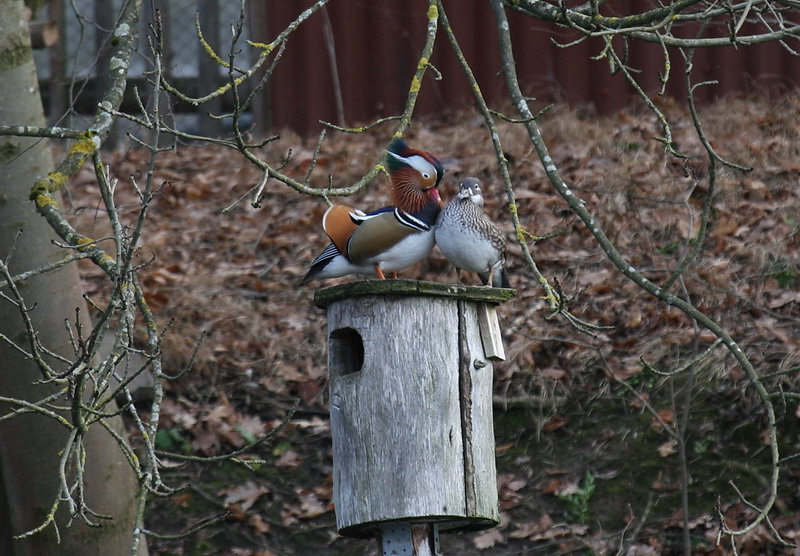 "Gusti" the Mandarin duck girl whispered: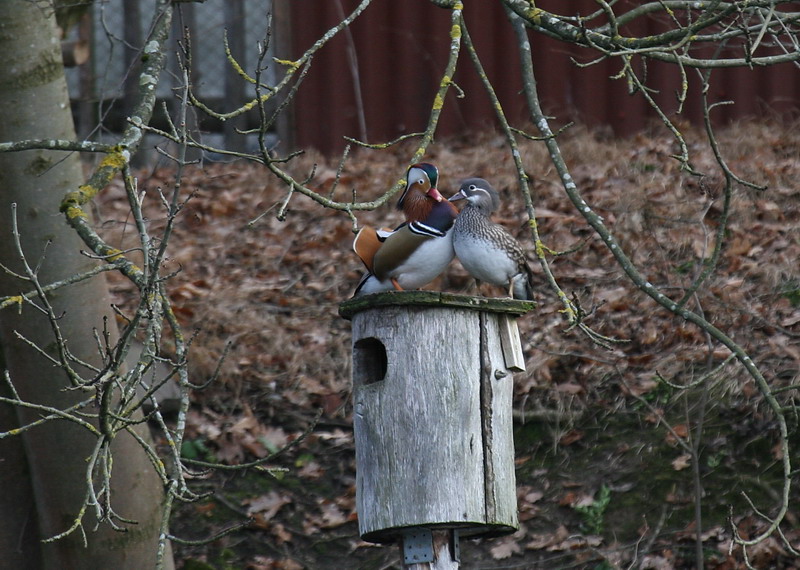 ""Haha, it couldn´t have been much better! What mooneyes the peewee makes at me! Obviously she is very much in love with me! Who should be surprised!" The beautiful drake inspires self-satisfaction. But Gusti imagined the first love of her life somehow different: romantically, not so predatory and mainly without macho behaviour and ...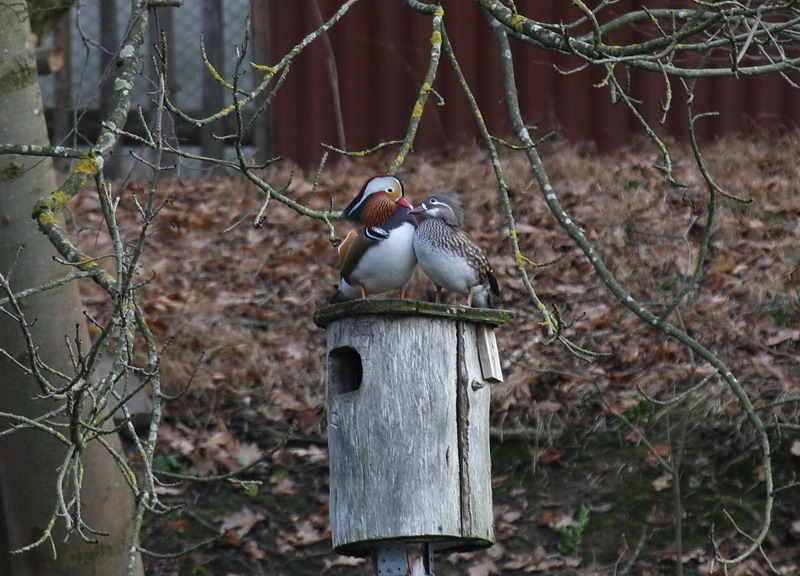 ... that´s why she quickly took her heels: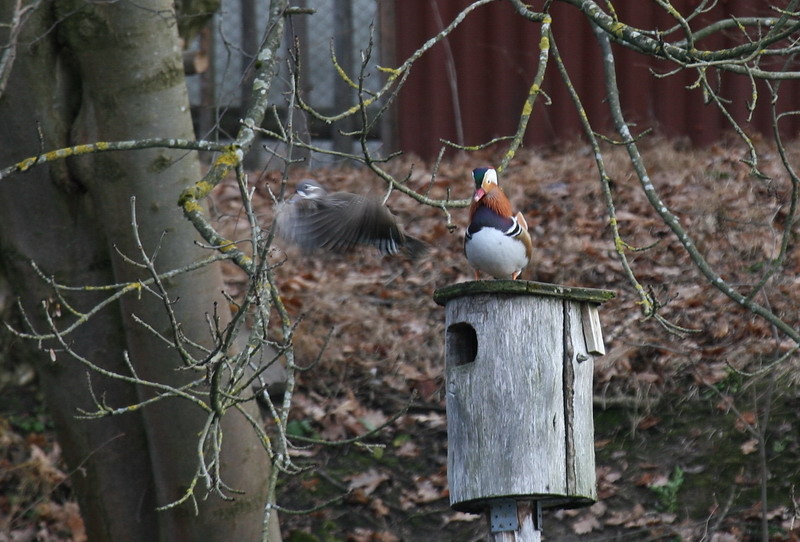 "I beg your pardon??? Gusti is really gone??? I don´t believe it! Since I am the most beautiful drake far and wide!" Franzl is stunned: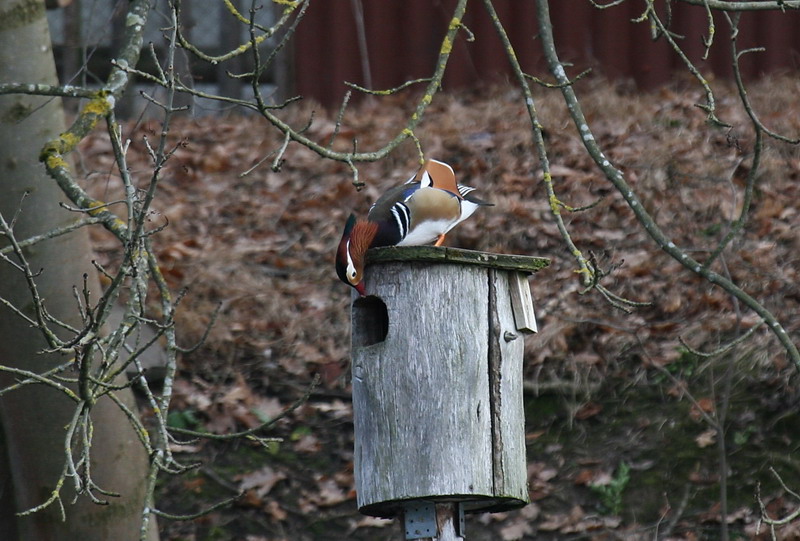 But Gustl head over heels fell in love with another drake who suggested a romantic trip on the pond. Very much to Gustls taste!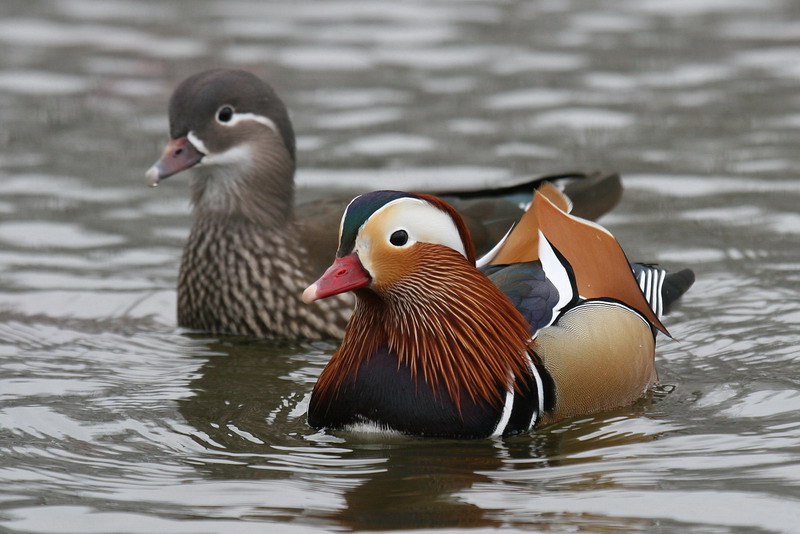 This love story happened on a pond south of Munich on December 8 2006: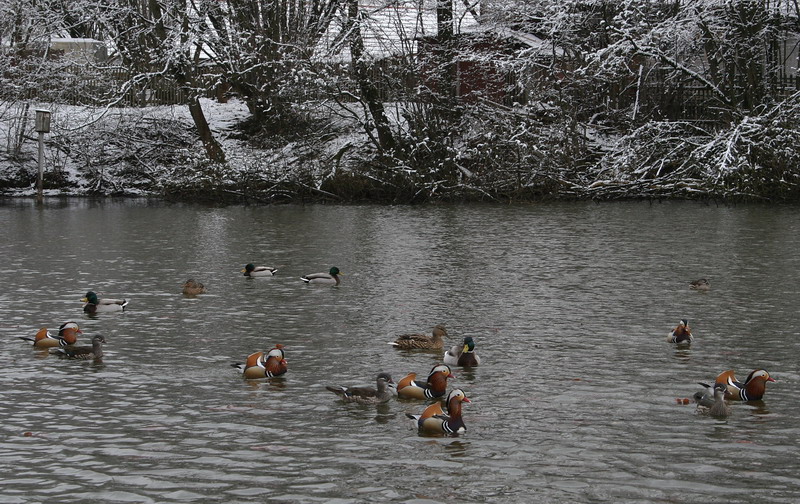 Birgit Kremer