Sanderlings
October 18 2010
Dear reader!


The Sun coast now is receiving its Nordic winter guests in fact as a very special species!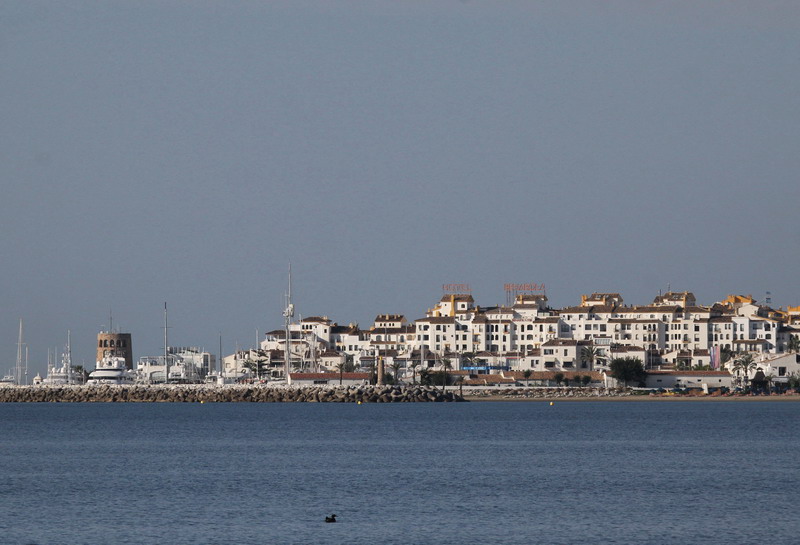 Because look, what a nice group of sanderlings …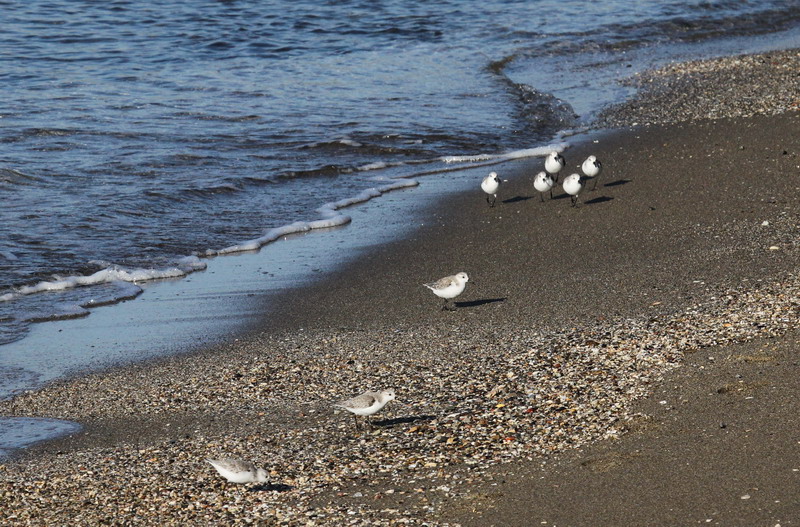 … I met this morning at the beach!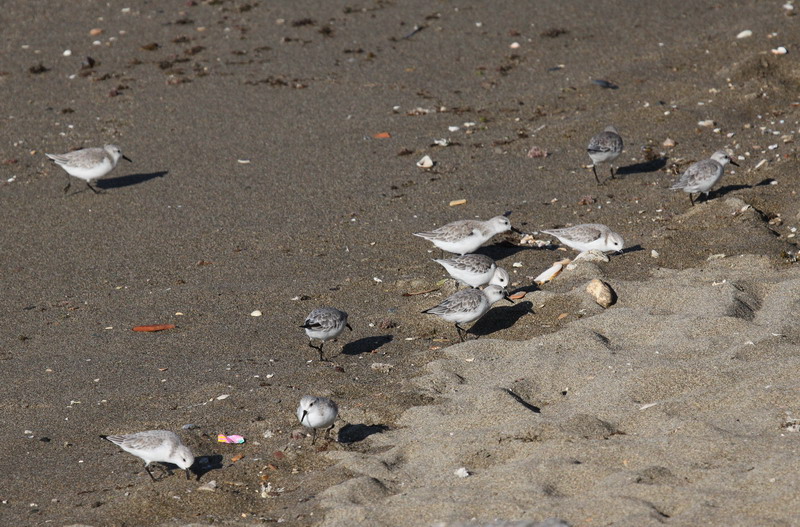 Excitedly the flock walked to the waves to …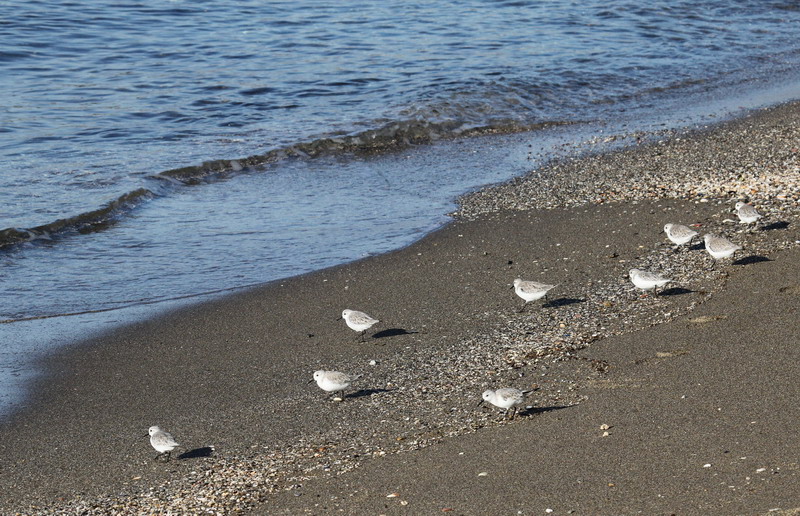 … look, what tidbits the sea would wash in front of their feet: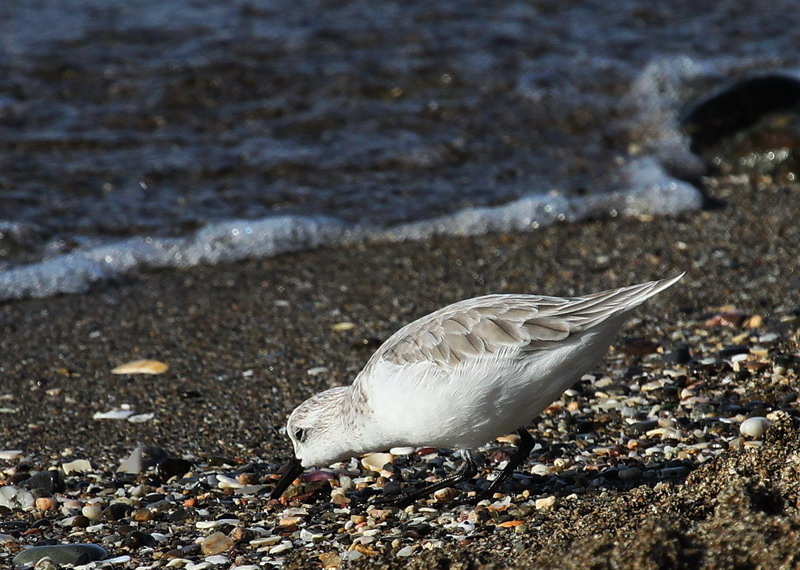 The sanderlings ignored jogger, walker and photographers …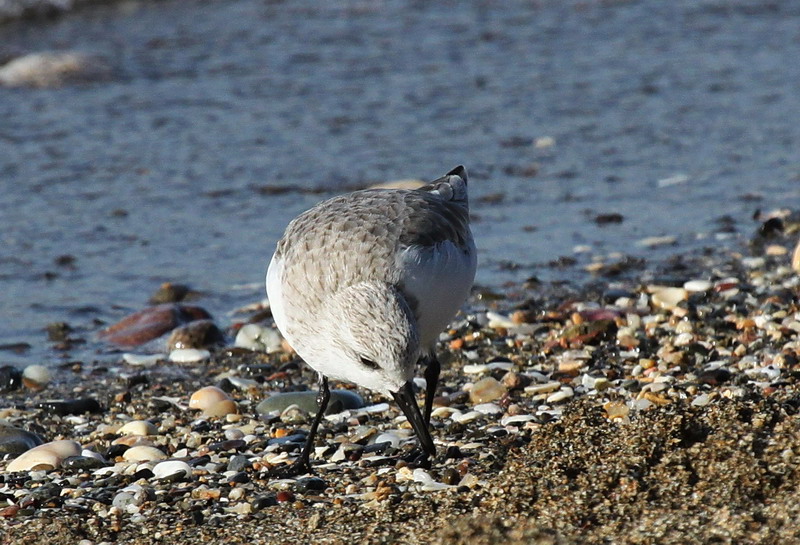 … and went easygoing for foraging: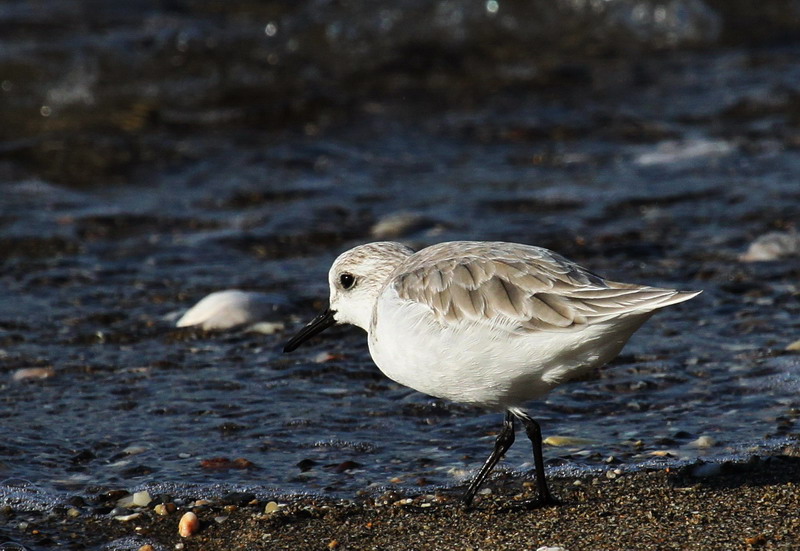 Especially they liked these rocks: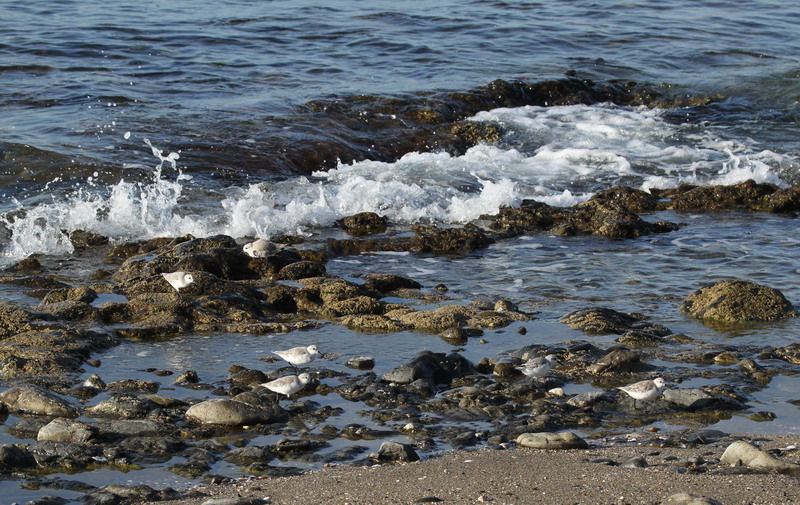 "I am just waiting on this big rock for the next wave and then …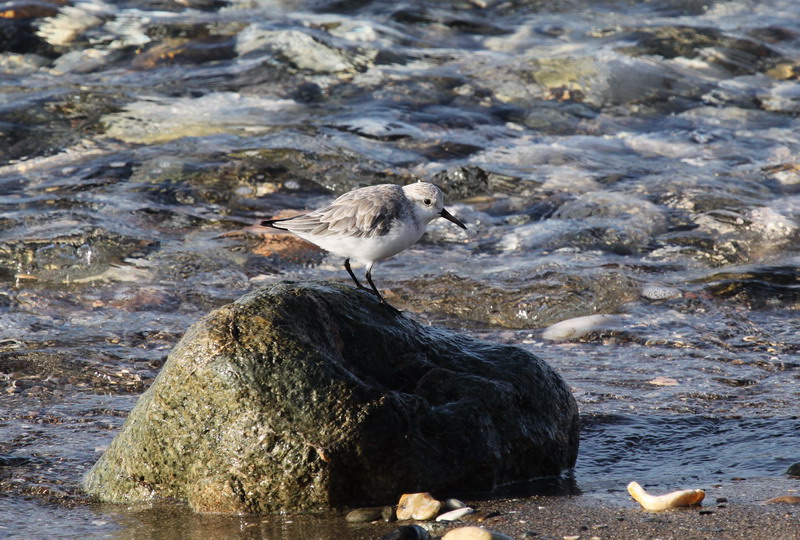 … I just will quickly run off to look what kind of …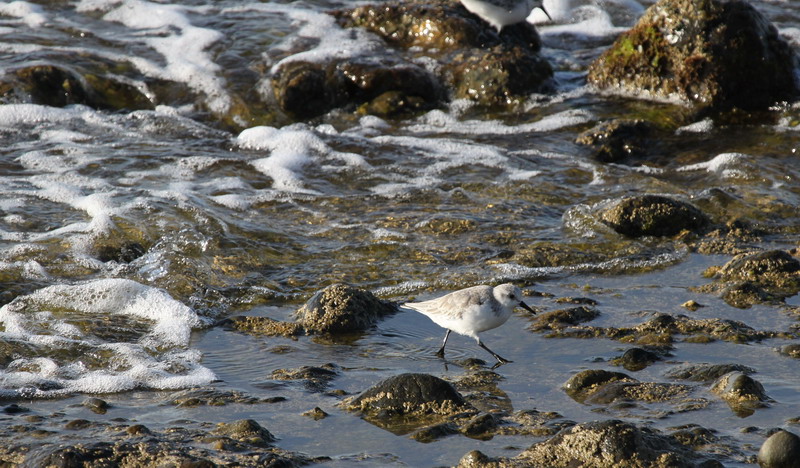 … tidbits are washed up!"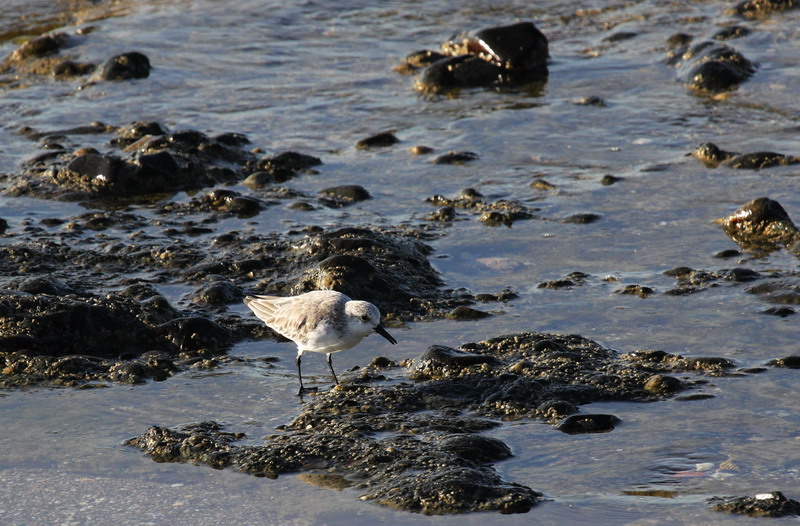 Aren't these Arctic guests just too nice?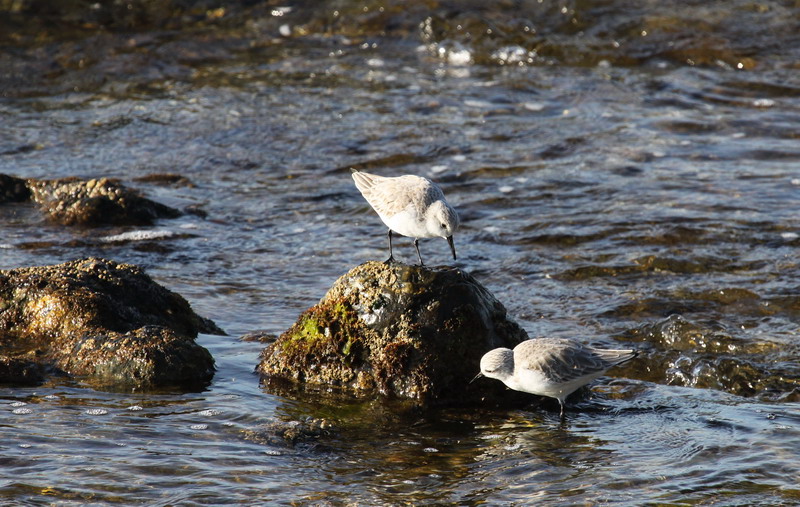 Sometimes one of the sanderlings gave the starting signal and …
… all others followed him: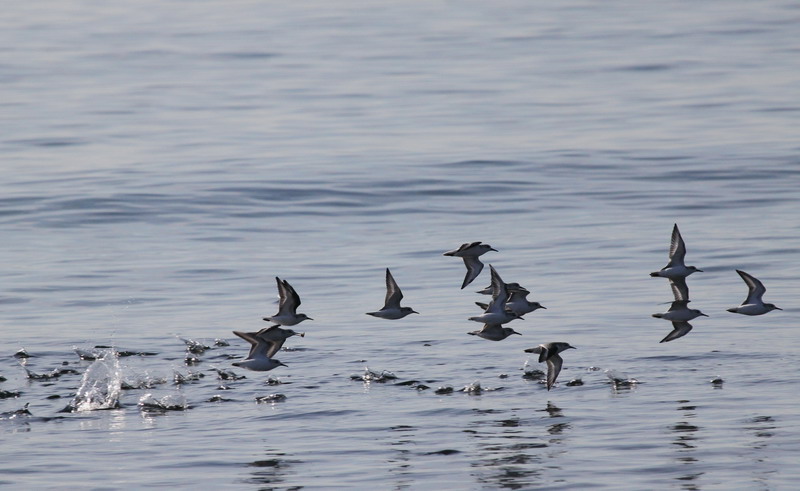 That's how beach walks make lots of fun!

Best regards
Birgit Kremer