Resting area garbage dump in Los Barrios
Dear reader,

Another important resting area near the Strait of Gibraltar is during migration times -beside of the rice fields of La Janda - the garbage dump of Los Barrios, just besides the nature reserve "Parque Natural de los Alcornocales". I think it´s the garbage dump in the most beautiful location in Europe and definitely the only one with view to the rocks of Gibraltar!

Not only are the white storks finding their food there during the migration in large flocks from leftover food, bugs and mice. Also thousands of black kites are looking on the dumps and in the halls for carrions and take a rest in the surrounding fields and cork oaks from their long journey. Frequent visitors there are also numerous griffon vultures. These birds commute between the African and the European cost to and fro.
A visit to the garbage dump of Los Barrios is a must for everybody who is interested in birds. Not only during bird-migration! Very quickly the bad smells are forgotten which you get, when the wind comes from the 'wrong' direction. On some days luckily the wind carries the smells away. And there you stand looking up into a sky full of birds! Again and again a spectacle which gets under the skin! Silently the flock of storks is screwing up into the air, griffon vultures make their rounds together with them. The black kites however are rapid flyers with skilful turning maneuvers. Part of their game is to snatch away the bite from their conspecifics. High up in the sky are sometimes big flocks of migrating honey buzzards to be seen, lesser kestrels jiggling in the surrounding fields … this is a birds paradise!
Lucky enough I never heard until now, that poisonings happened on this garbage dump. Quite the opposite: the Spanish friends of nature are very happy about the existence of these dumps, which we call in playful words the "fast food restaurants" so they allow the animals to eat without problems enough for the further migration.
But it makes sad, that the garbage of the humans is the choice for the birds, after their own habitat was taken away from them! Should that be all, what we leave for them? Our garbage?
In the following a few photos from the disposal site and the happenings there!
Enjoy!
Birgit
A griffon vulture mixed with the flock of storks: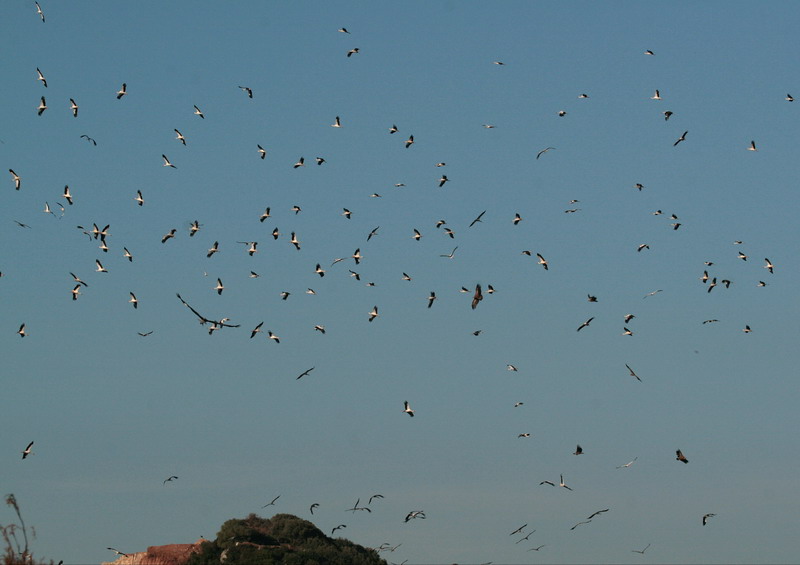 A sky full of black kites: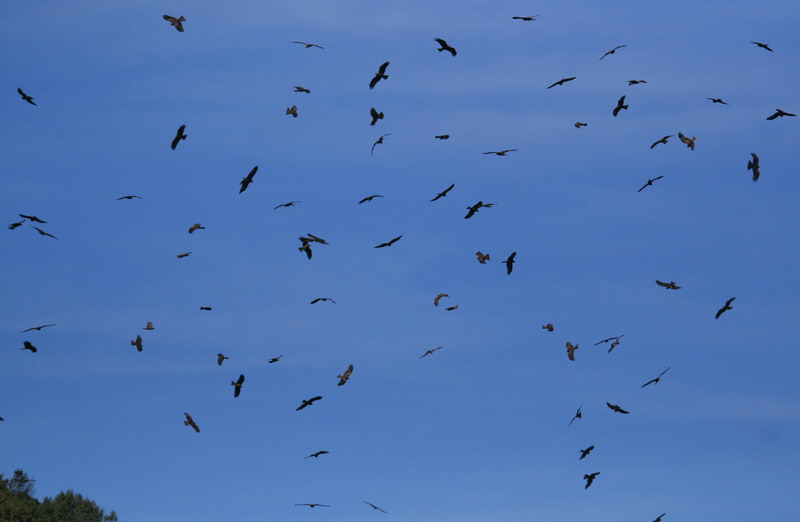 Griffon vultures as far as the eye can see: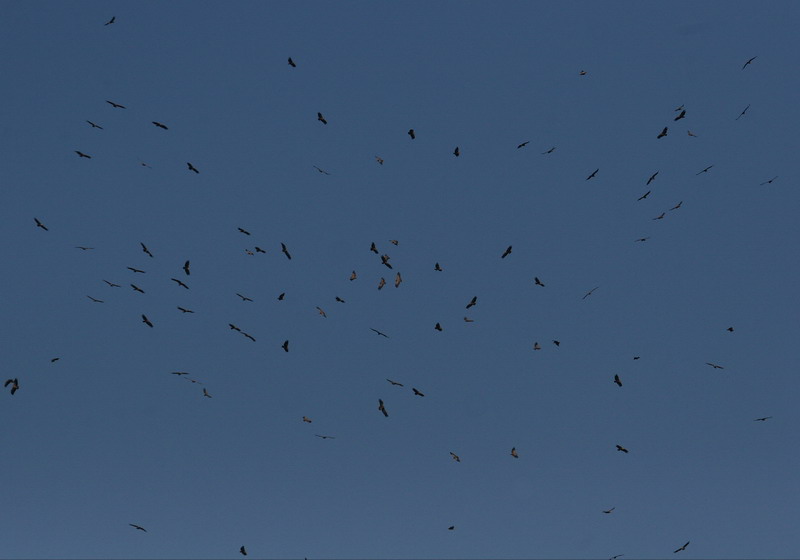 Flock of storks resting at the drainage dig of the disposal site: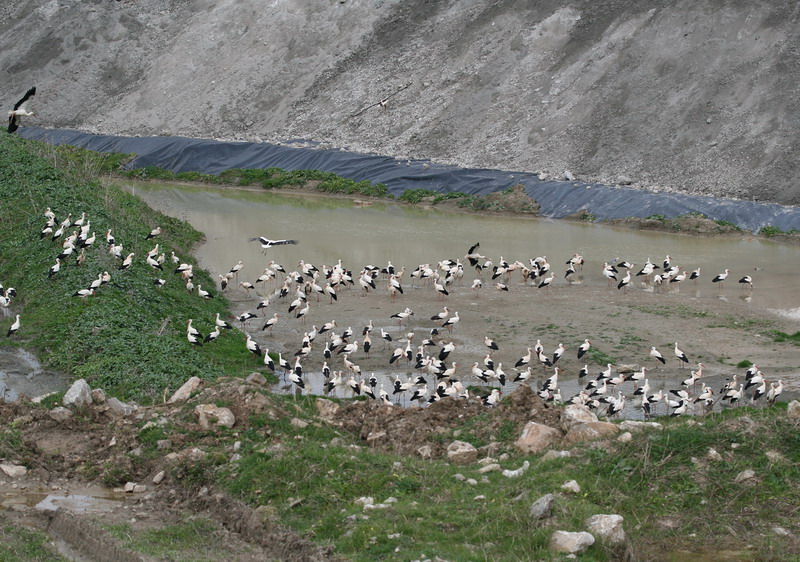 Also this green meadow is part of the garbage dump: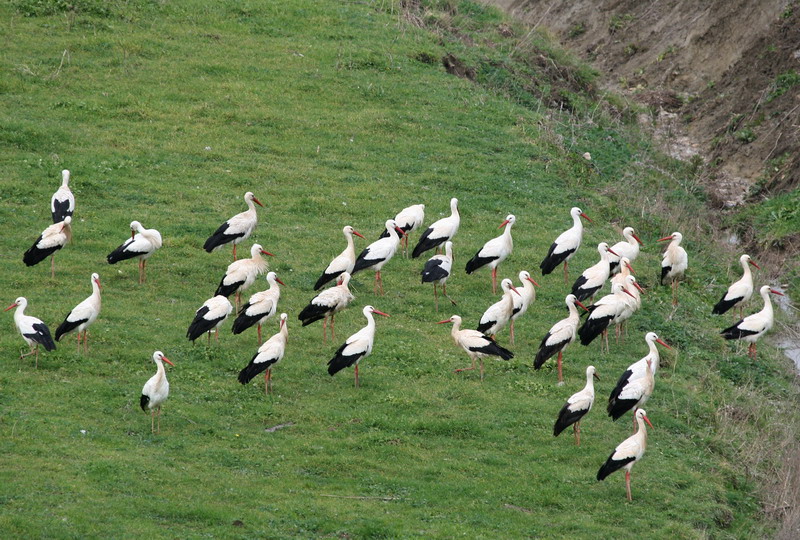 A group of griffin vultures is waiting for more suitable weather to fly. The day was so murky, didn´t offer any up-winds and so they are having a good time at the disposal site: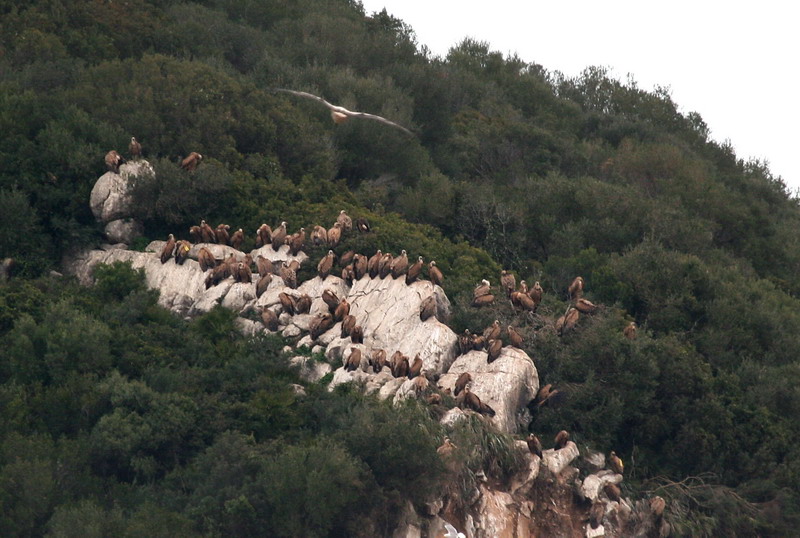 Black kites resting: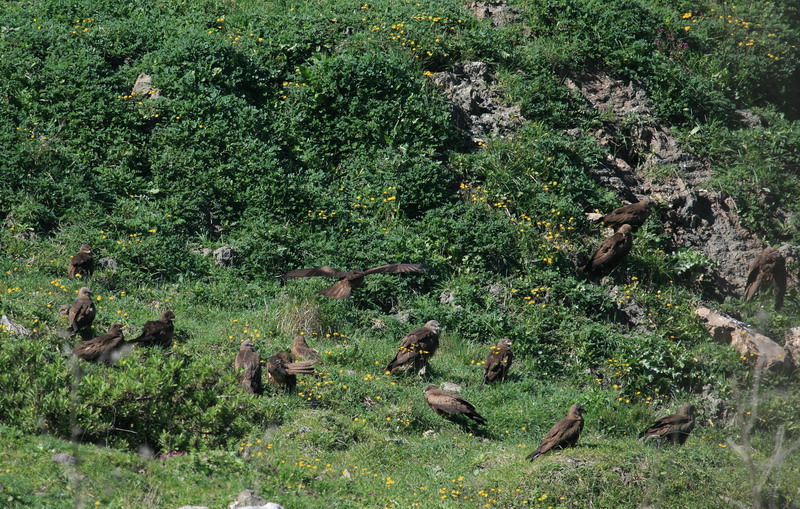 Here another group of these beautiful birds: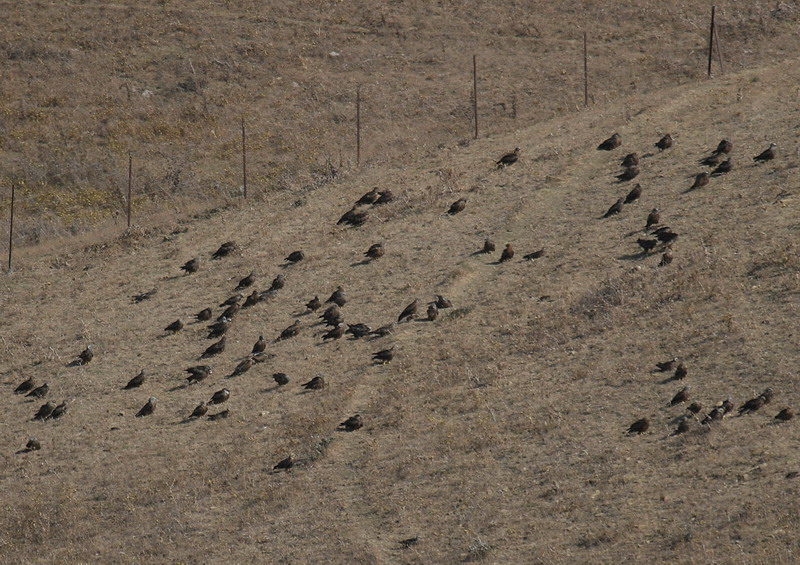 A flock of storks in the middle of the disposal site: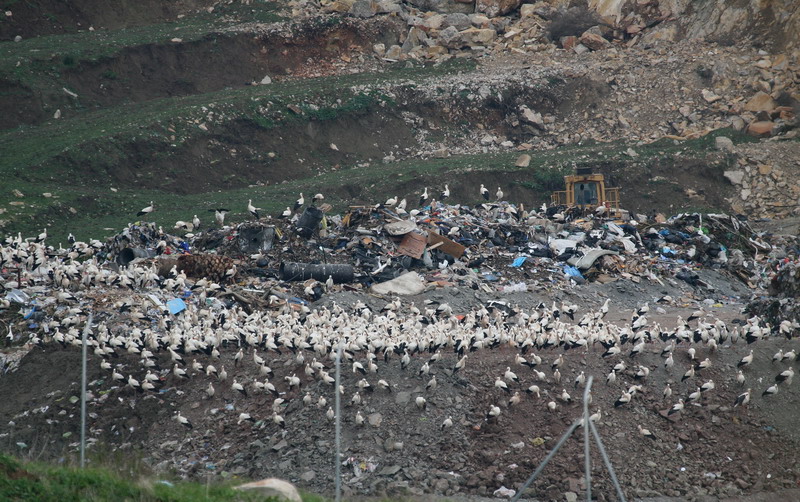 While the griffin vultures stand on the dumps, the black kites whoosh through the air: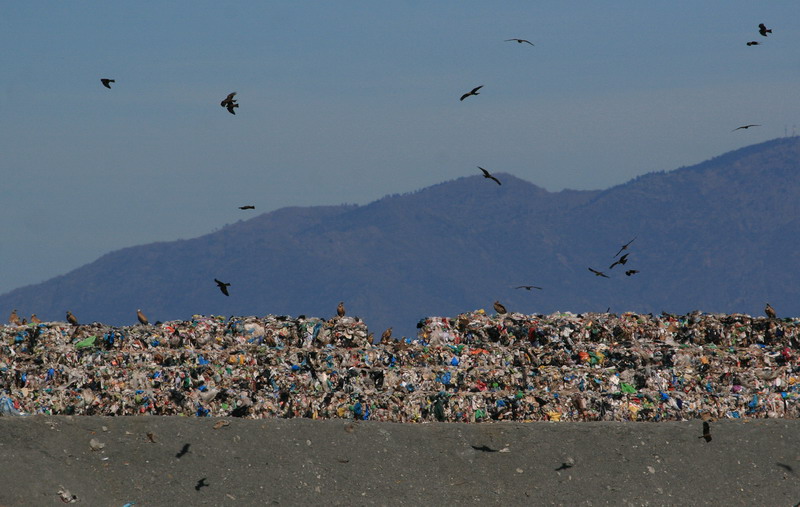 Continuation on page 2