Bird migration: Bee eaters (Merops apiaster)
Bee eaters in the homey biotope - April 14 2010
Dear reader,


I am totally enthralled, because since two days I watch the migration of the bee eaters, and this in the homey biotope.

The day before yesterday I heard the troop for the first time. A flock of 49 bee eaters were hunting in low flight above the frogs pond! The light on this very day was so bad, that I could not come off with a photo and shortly after the flock of bee eaters moved to the neighbors ground. Great! There I had the brilliance of Sierra Concha and was able to shoot some photos with 1600 ASA.
A dull day can be so beautiful!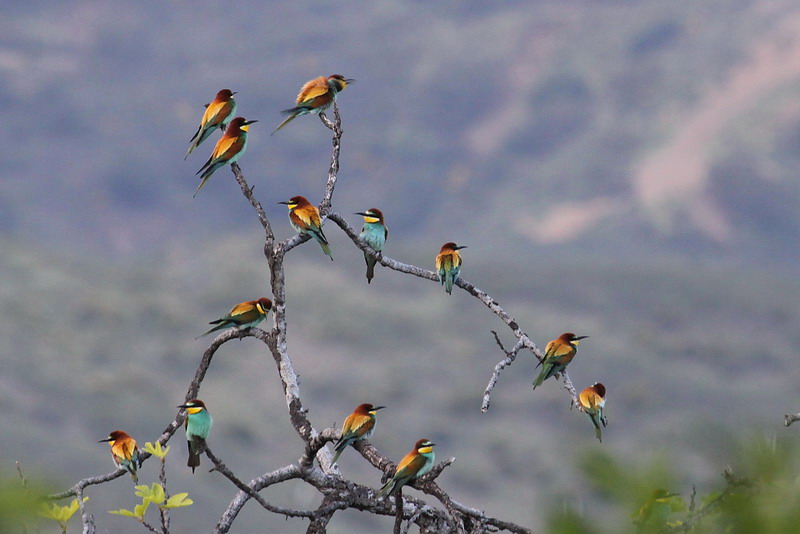 The collared dove felt a little ashamed because of its paleness in the middle of this colorful group: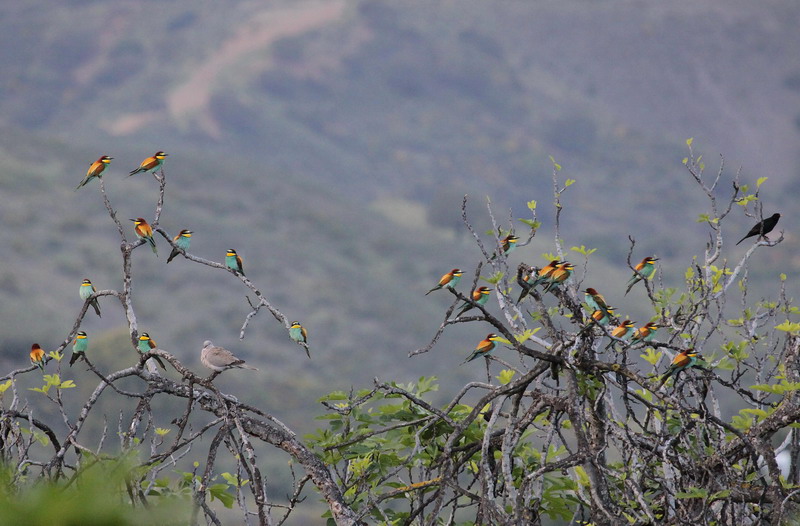 "Terrific area here!" the bee eaters reckon, "Here we shall stay until the bad weather is over and we are able to continue our migration to the north!"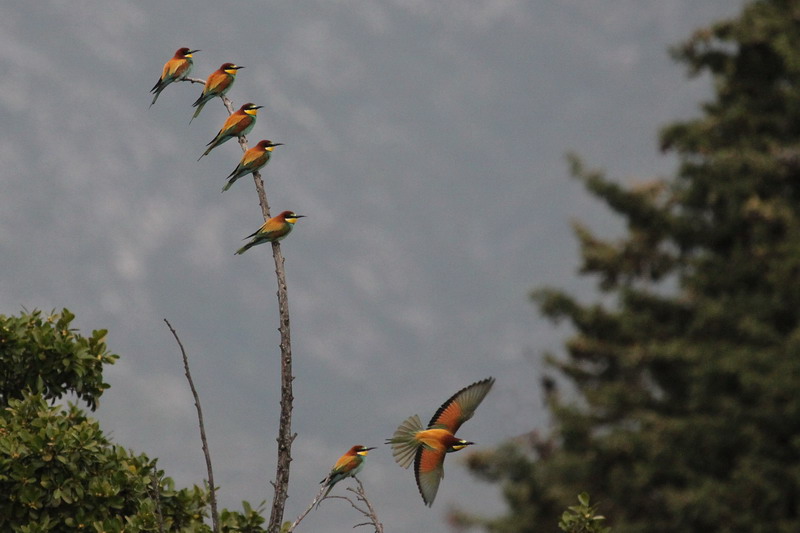 And this they did until today. You cannot imagine, how gorgeous it is to be able to hear the calls of this beautiful birds from the trees in the own garden. And now the weather improved and they are hunting for prey high up in the sky. Maybe they stay one more night and again sleep here in the garden!

Enthralled greetings

Birgit Kremer

All photos ©copyright by Birgit Kremer
webmaster Sabine Börsch
Impressum