Bird migration: Honey buzzard (Pernis apivorus)
May 2 2010 - Bird migration above the homey biotope!!!
Dear reader,

Twice a year about 80 000 honey buzzards are crossing the Strait of Gibraltar. The springtime migration to the nesting areas starts end of April/beginning of May.
Well, yesterday the wind had the right direction and the guys came home from Africa!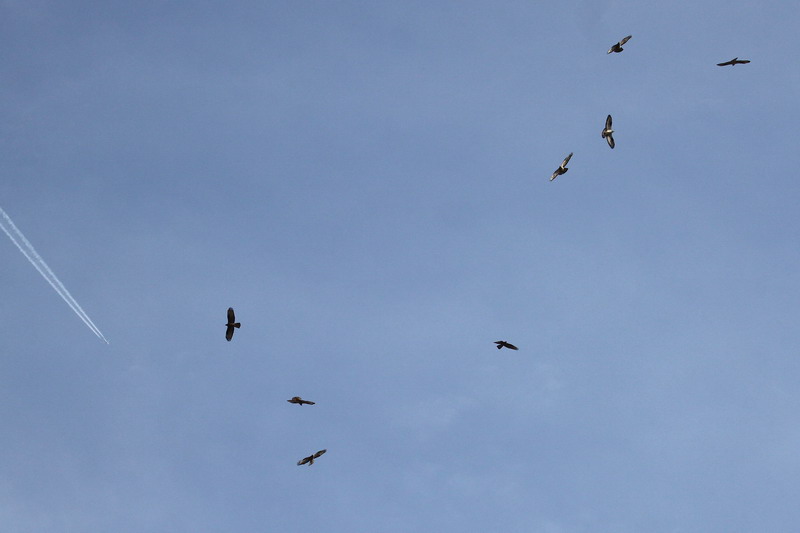 Again and again on the southern sky ...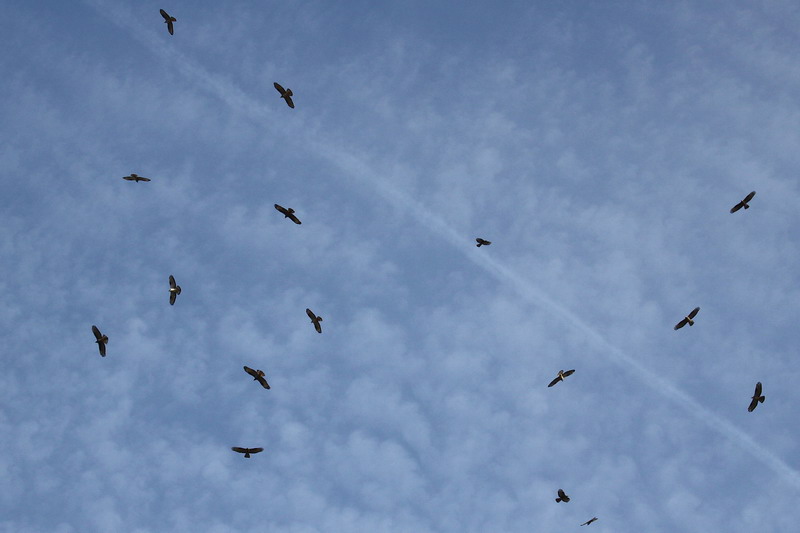 ... new groups appeard and ...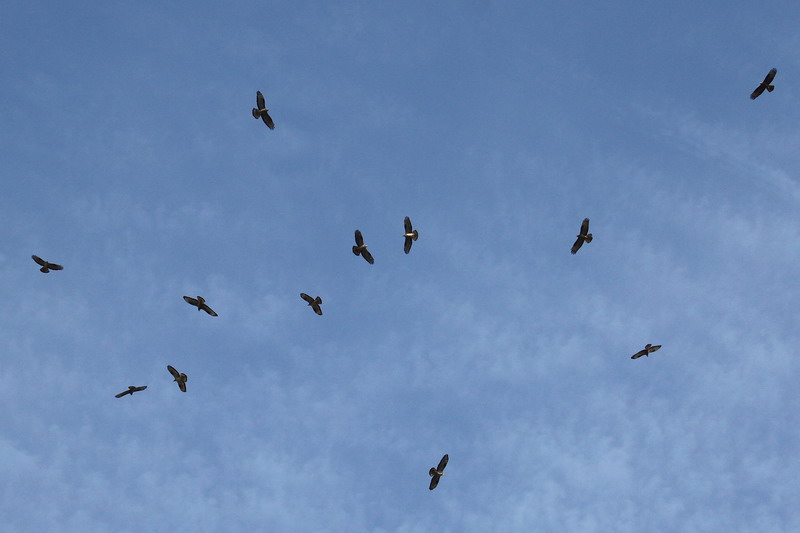 ... using the thermal circling to the north! Well and the mountain on the photo is not at all at the strait of Gibraltar but near the homey biotope.

We were so lucky that the honey buzzards flying path yesterday was just above the biotope!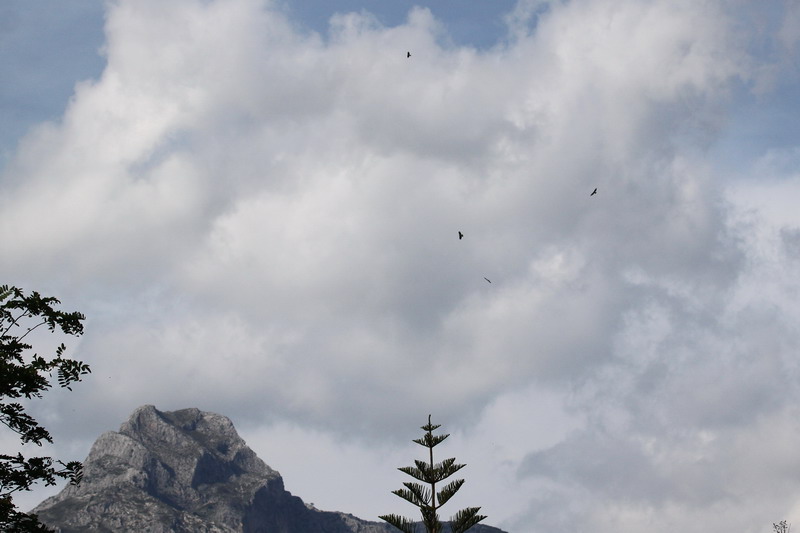 Surely you can imagine how enthralled and full of emotions we were! More so as some honey buzzards flew lower than the others until they reached the next thermal bubble: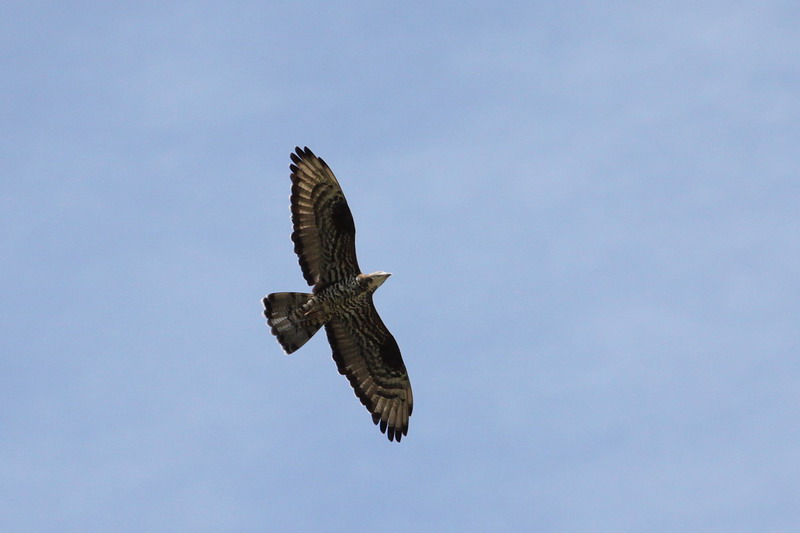 So we had out of our deckchair in the garden
the opportunity to gaze in amazement the different patterns of the honey buzzards: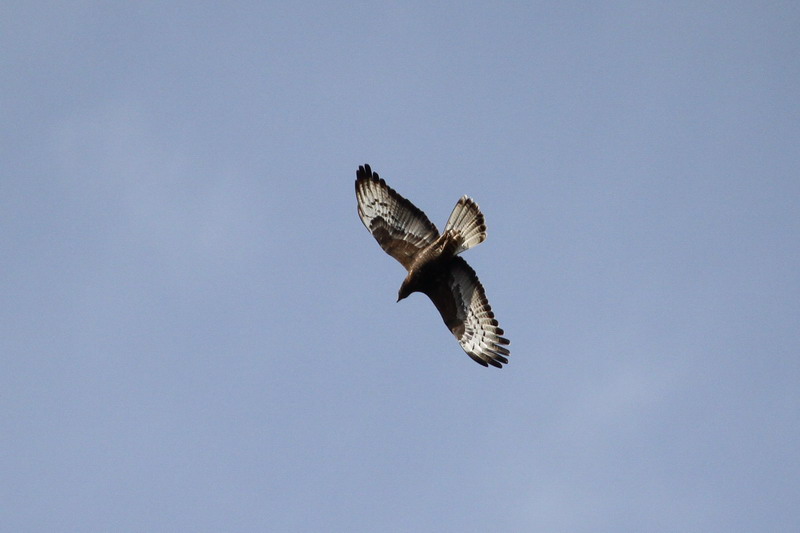 Impressing ...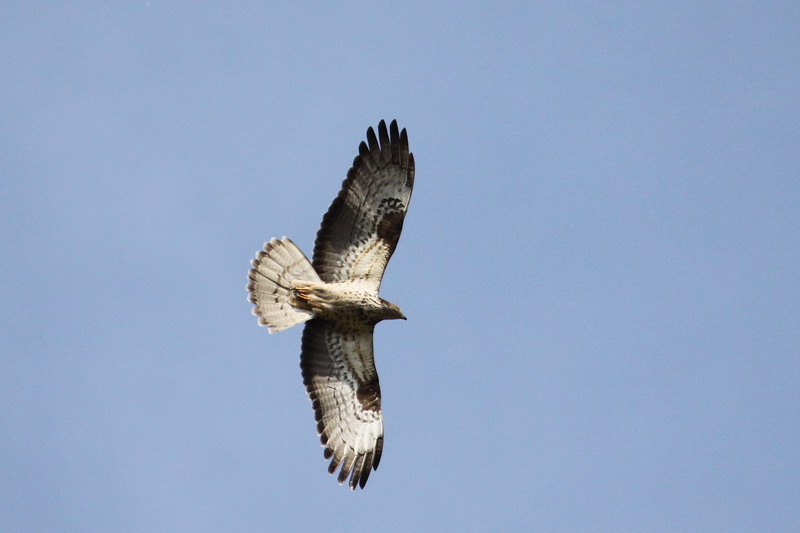 ... what a variety ...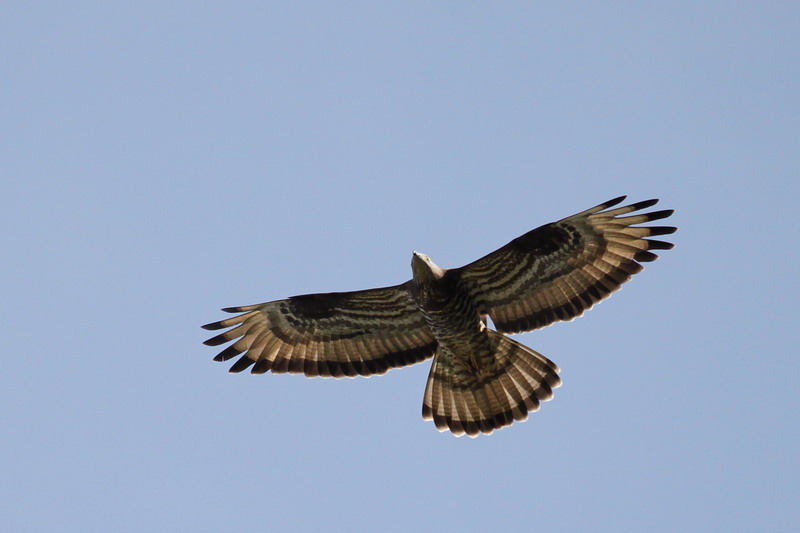 ... of couloring and patterns are to be seen: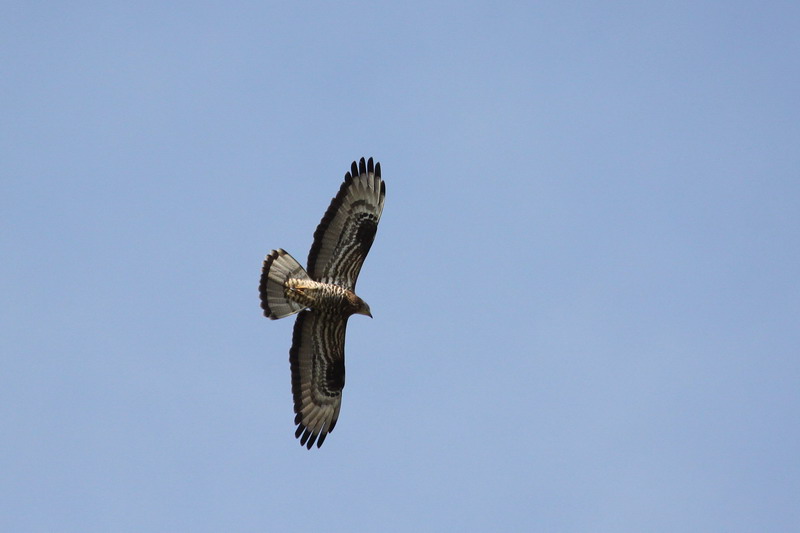 Well to recognize the cuckoo-like head: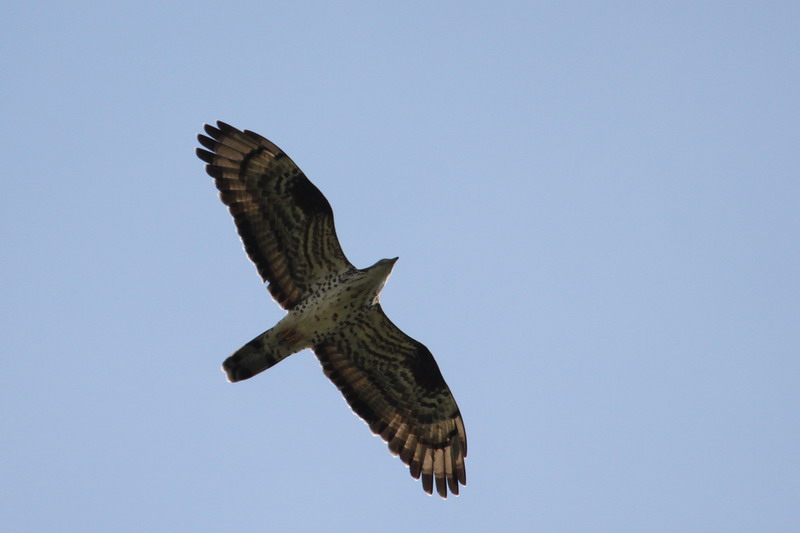 Just beautiful ...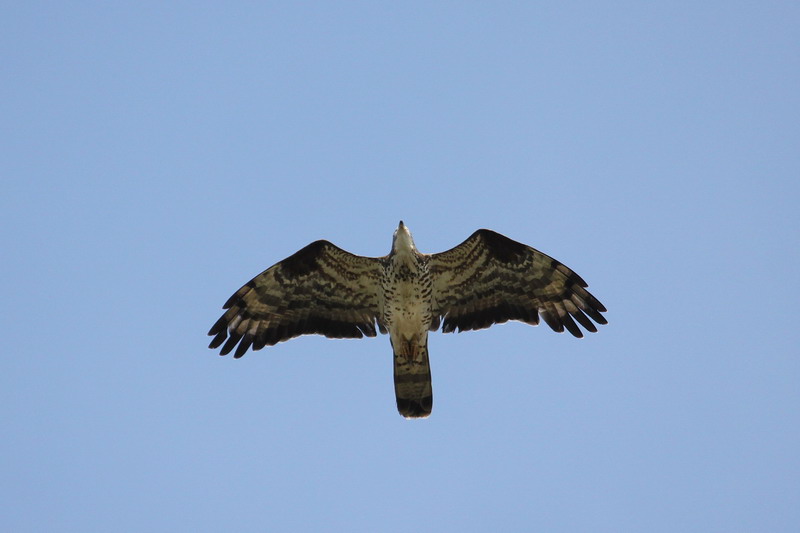 ... as always new groups extremely fast ...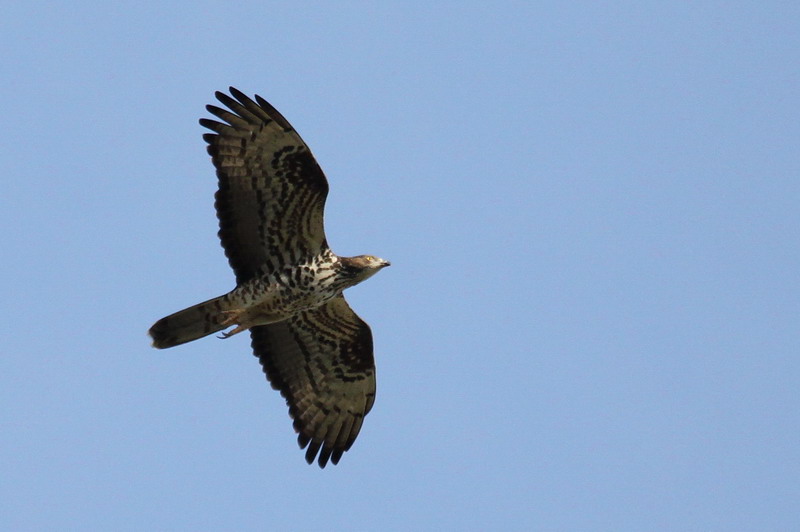 ... appeared and some ...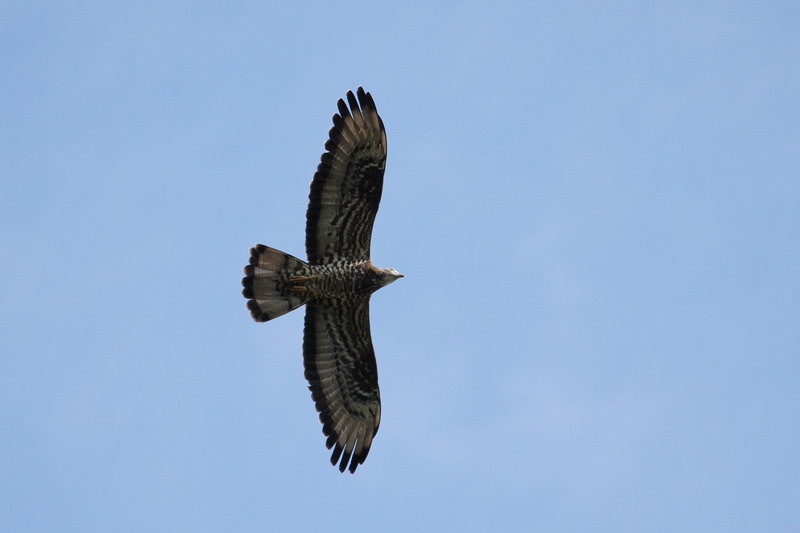 ... of the honey buzzards ...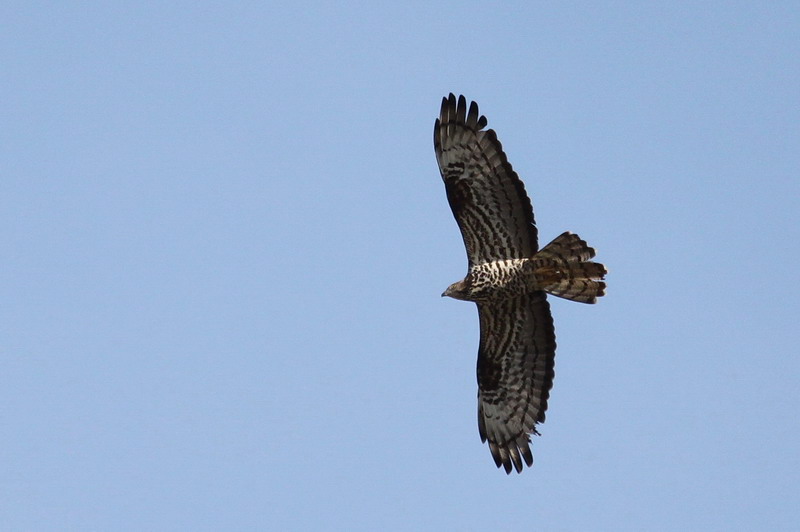 ... flew low enough to ...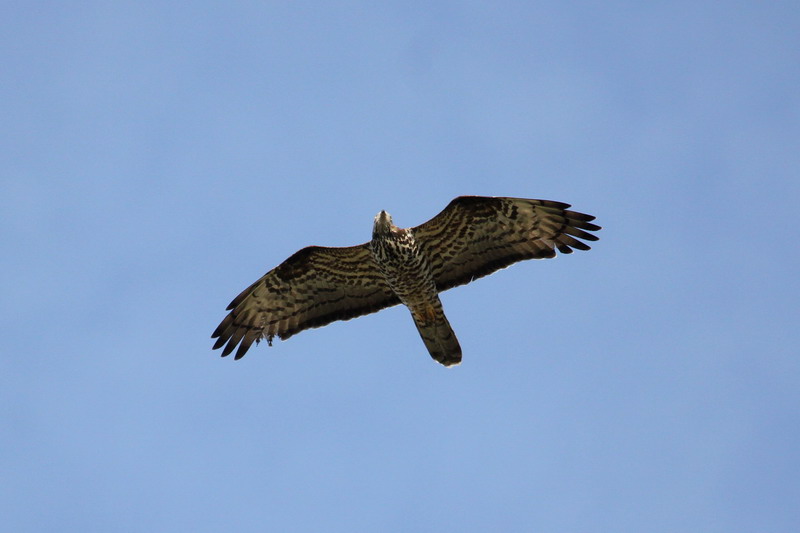 ... catch some details: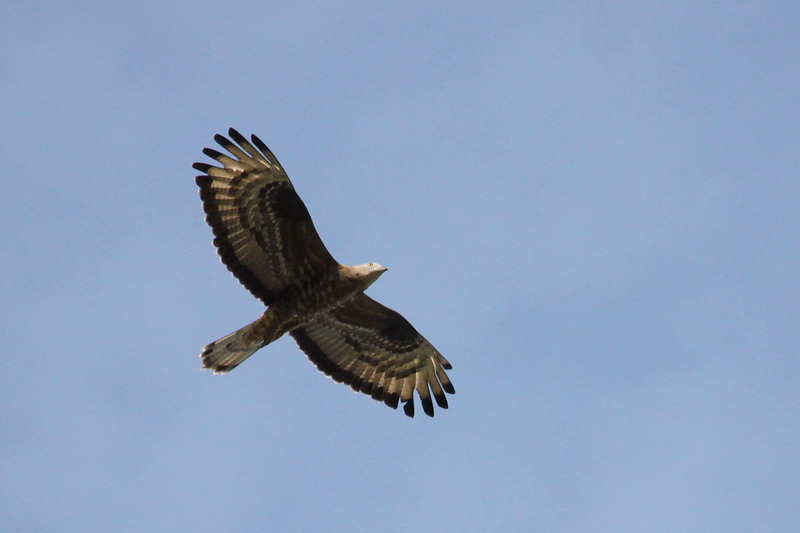 Still I don't dare to identify, which were males and ...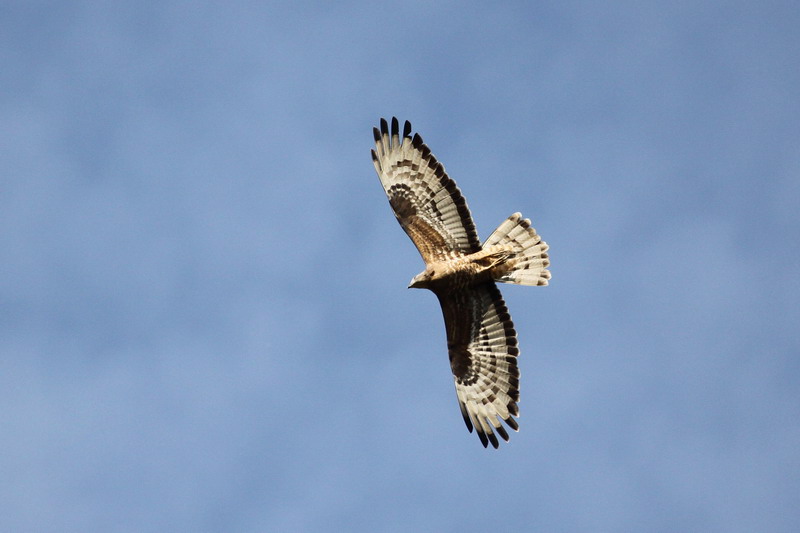 ... which were the females. This I have to study much more exact in the book about raptors: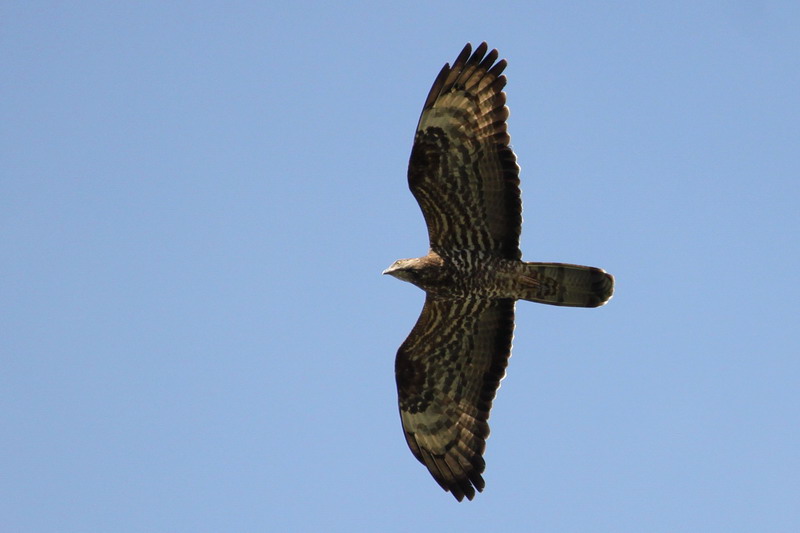 This splendid specimen flew an extra loop above us. Such a beautiful day in the homey biotope!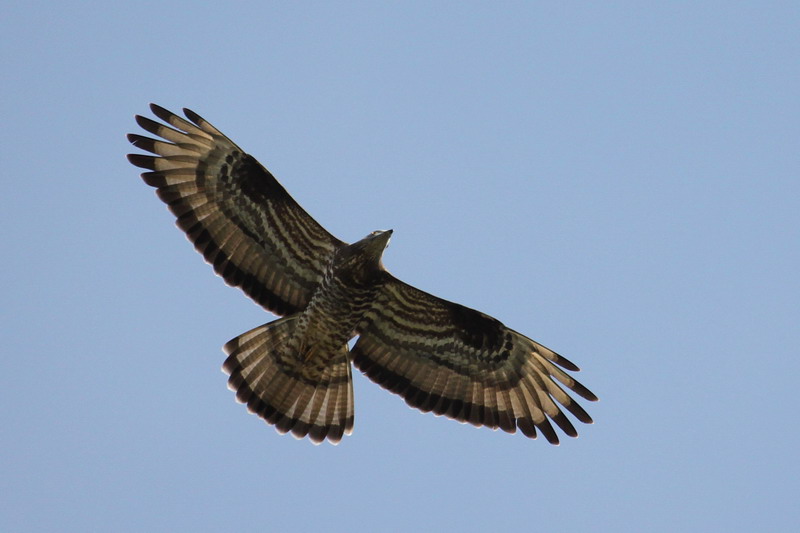 5.5.2010 - homey biotope: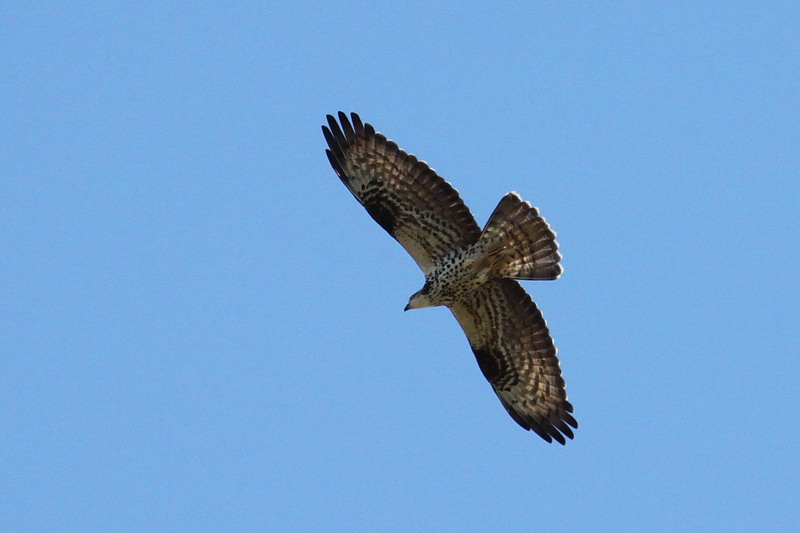 5.5.2010 - homey biotope: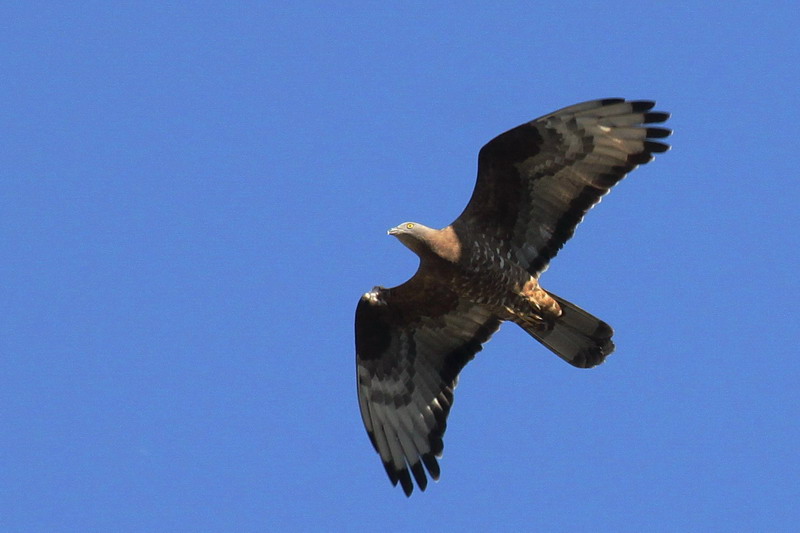 Enthralled greetings
Birgit Kremer