Bird migration - The return of the Black Kites
Garbage dump of Los Barrios (Cádiz) February 28 2011
Dear reader,


According to bird friends, who observe the migration at the Strait of Gibraltar, about 15.000 Black Kites crossed today, coming from Africa the Strait. And many of them took a rest at the garbage dump of Los Barrios.
Already from far we saw these pictures: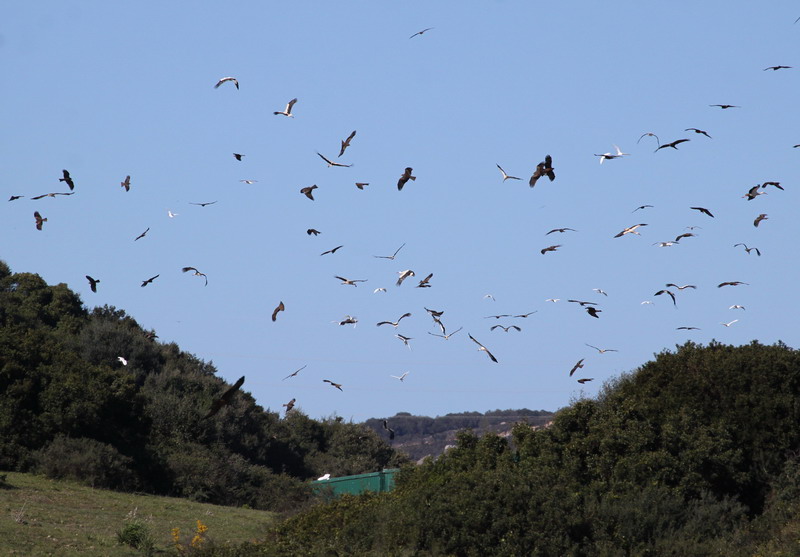 Hard to estimate how many Black Kites stayed at the garbage dump today. They just had been every where: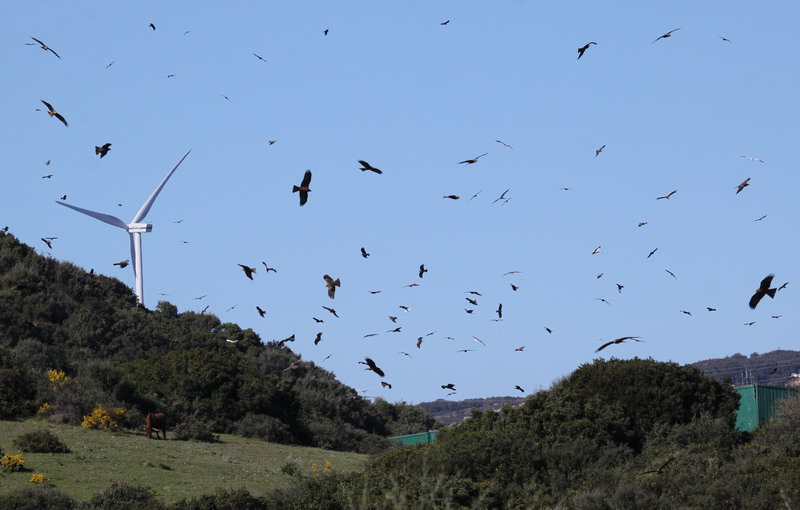 Not only in the air, but also on the trees. I imagine, that there were not less but 1.500 birds: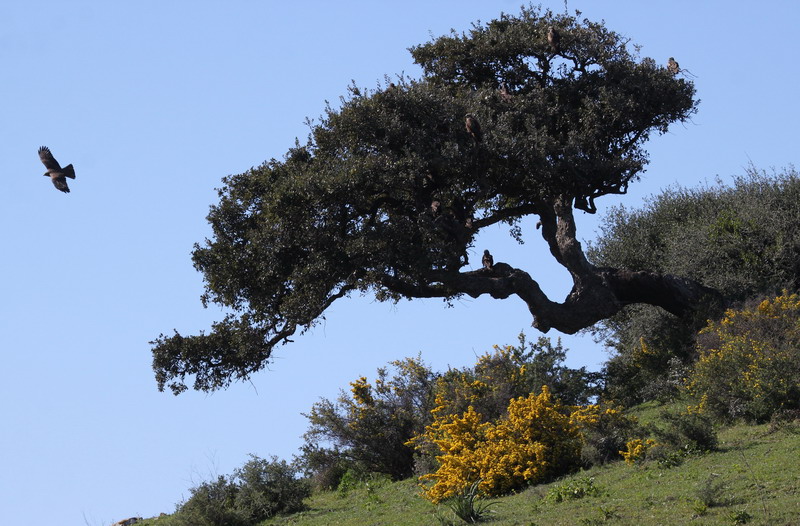 A little abashed the Storks observed the flight manoeuvres of the Black Kites: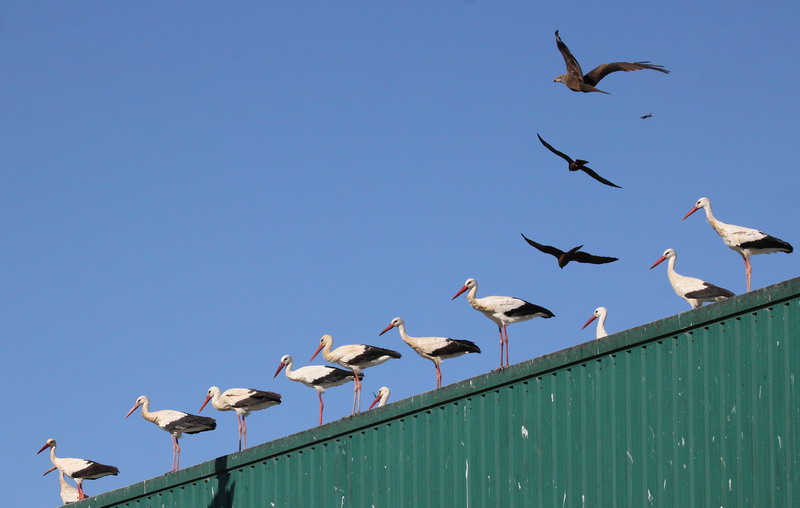 Also my intension to catch these acrobats in the air in photos failed all the time.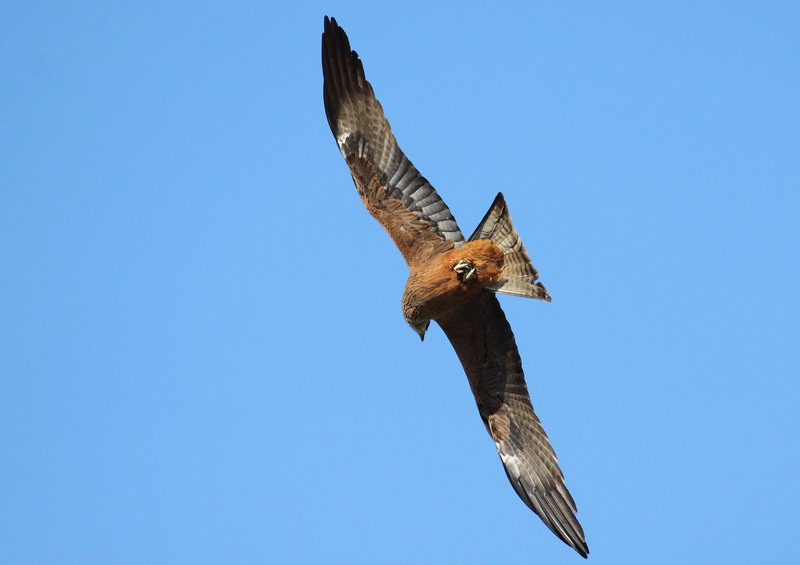 But their rapid swiftness and mobility elicited again and again calls of enthusiasm from us!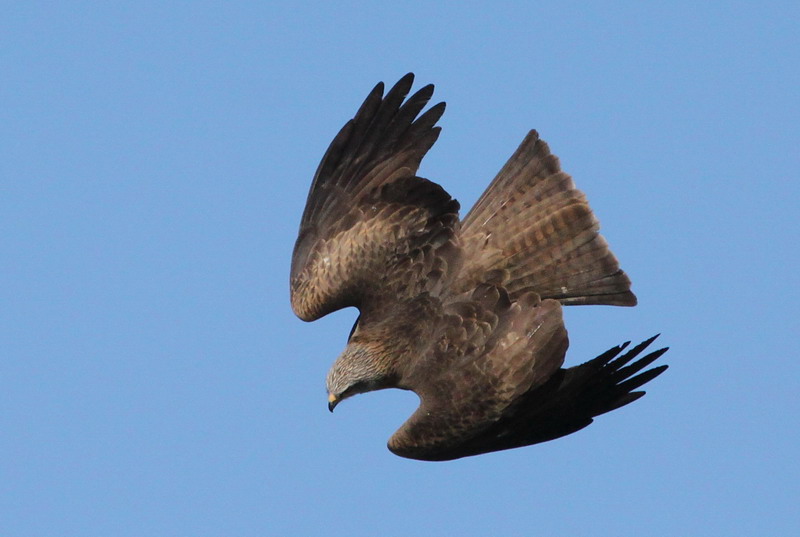 Coming from everywhere …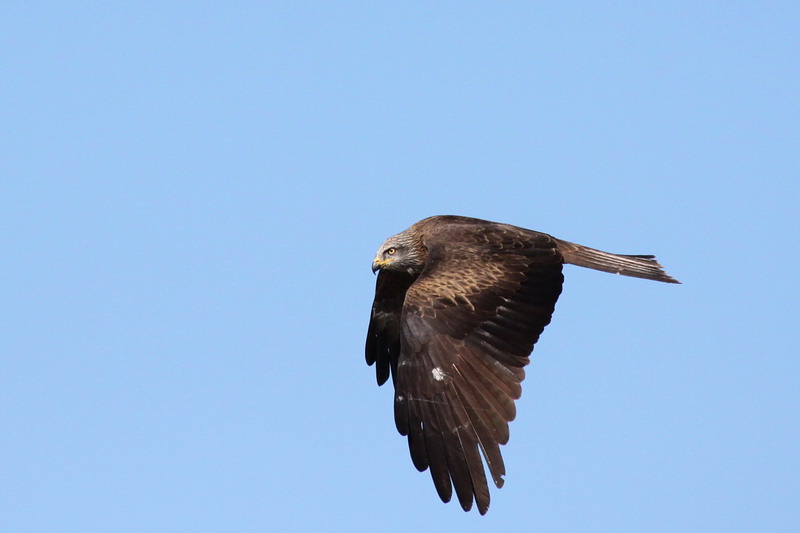 … they flew close to us and we could very well observe how …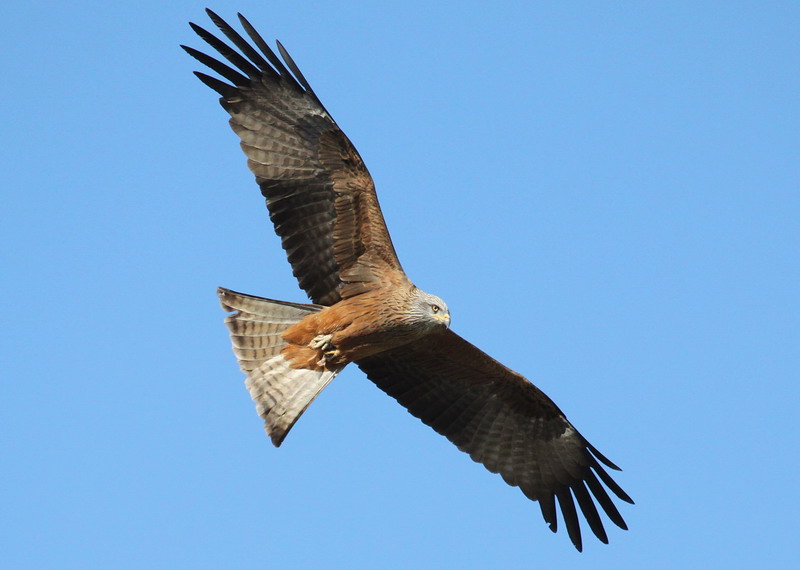 … they with a short movement of the tail …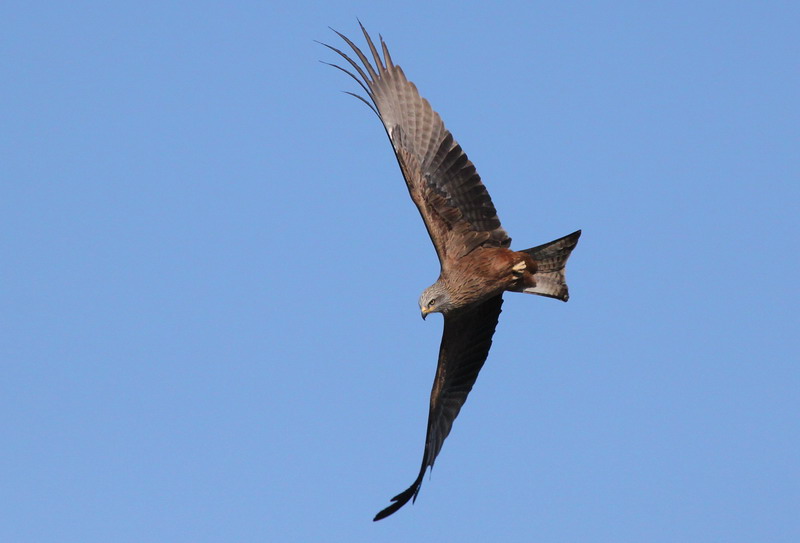 … completely changed their direction: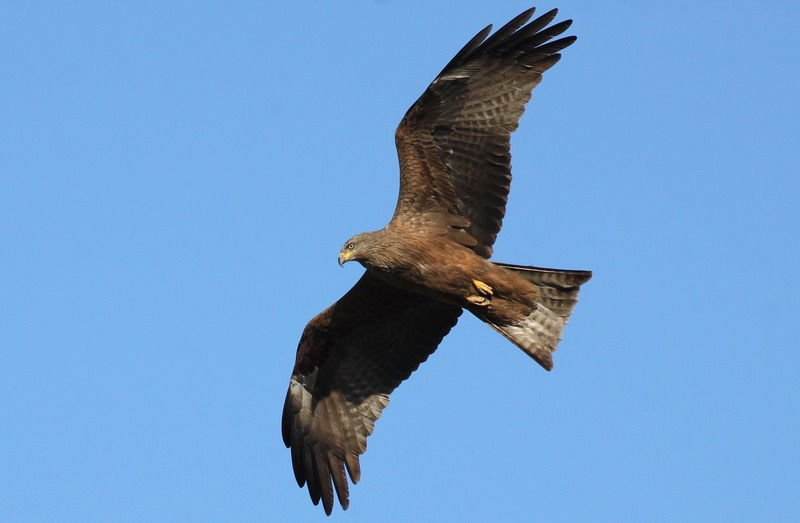 These dark individual was outstanding in comparison with all these Black Kites: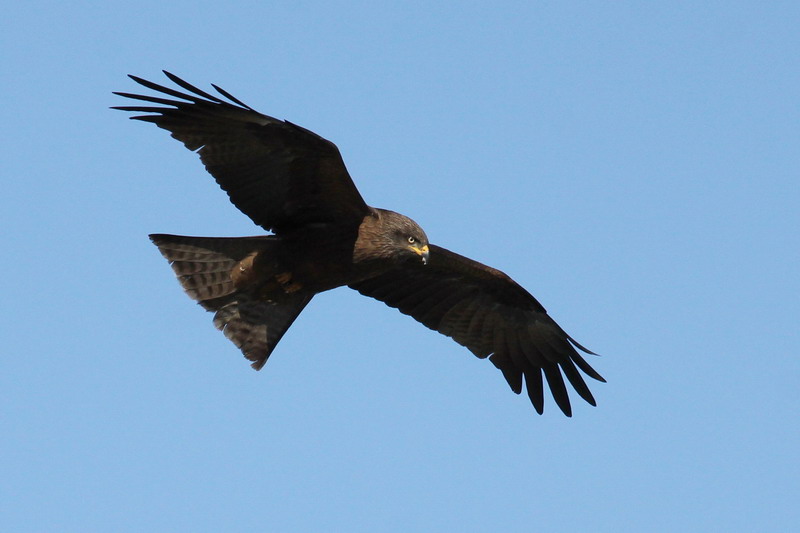 Sometime the Storks had enough and …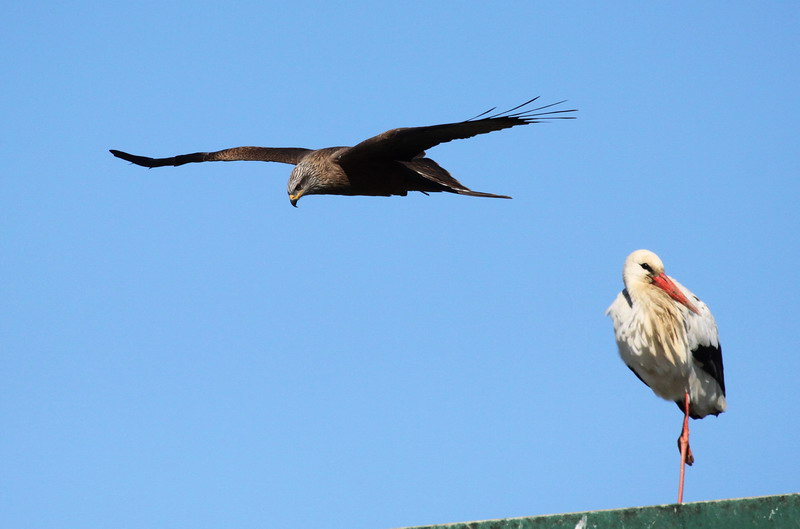 … they came in conflict with each other: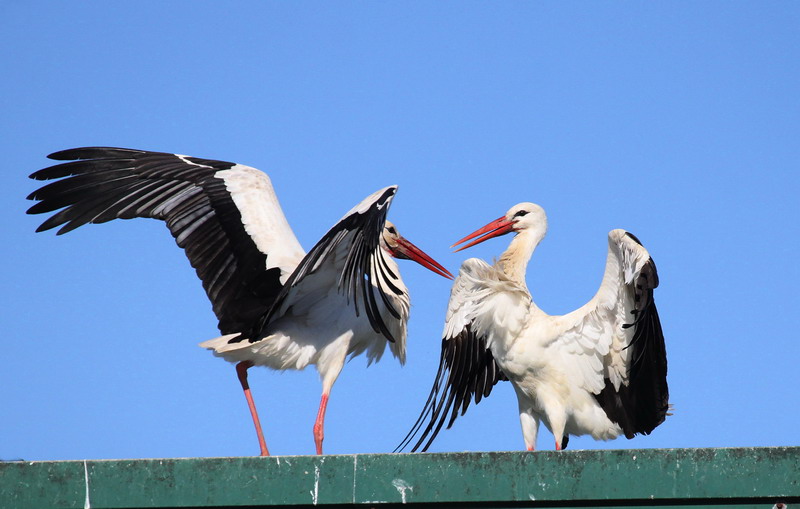 You could clearly feel, that the migration is as well for the White Storks as also for the Black Kites extremely nerve-jangling: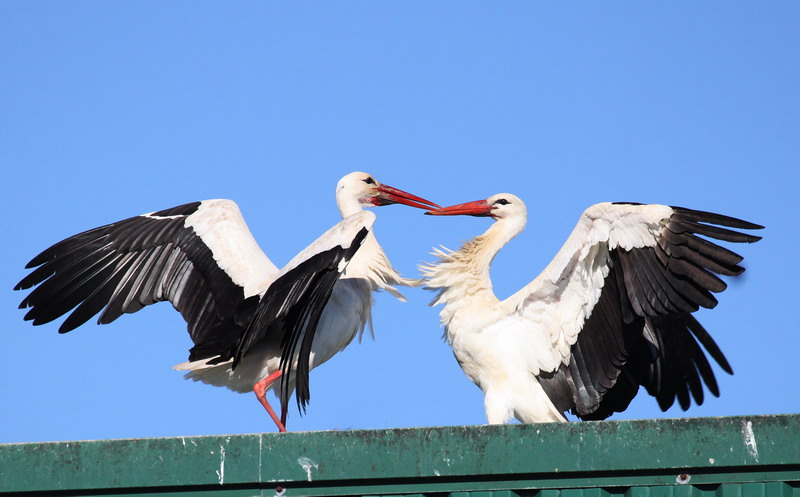 Some Black Kites seemed to be very exhausted and watched with strained facial expression from the roof of the dump or …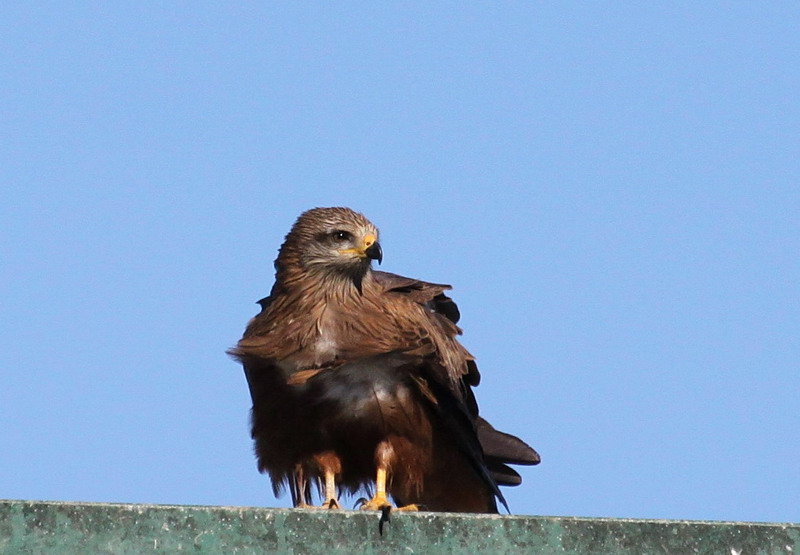 … the laterns the Storks and Little Egrets, who stayed inside the dump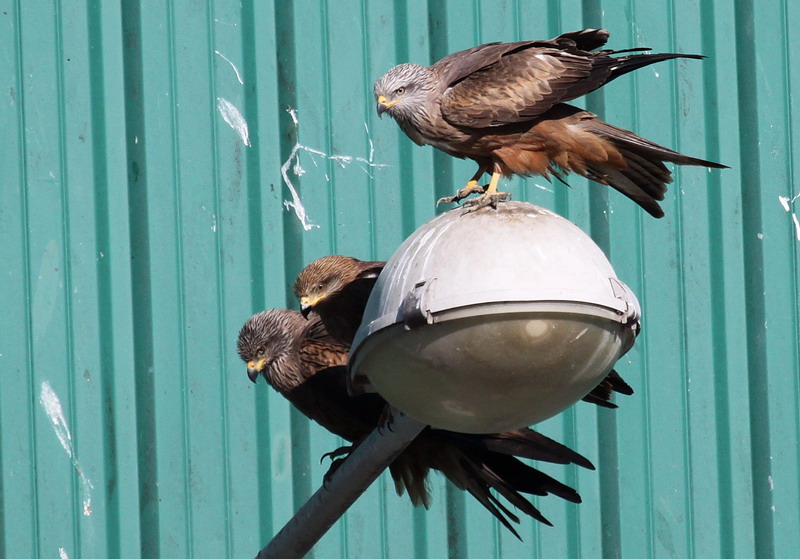 And we watched several times that they with rapid swiftness flew into the hall just to snatch away the prey from Little Egrets and Gulls.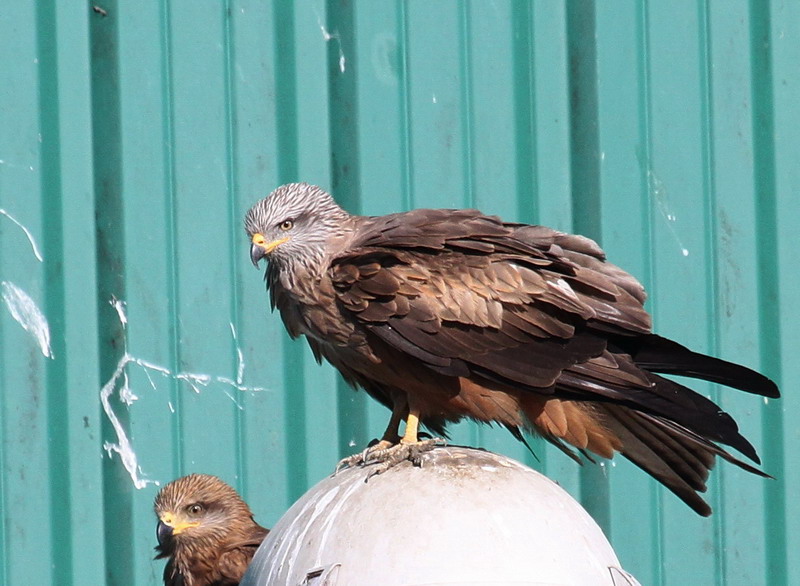 To experience migration from that close is just stunningly beautiful. And these fantastic acrobats of the air had all our admiration today!
Best regards
Birgit