Punta Carnero and garbage dump of Los Barrios (Cádiz)
March 19 2011
Dear reader,


On Saturday we had been at Punto Carnere (Strait of Gibraltar) and we hoped very much to experience there the arrival of thousands of Raptors. But we were 24 hours late, because the day before 4.500 Short-toed Eagles and Black Kites had crossed the Strait. At this time we didn't know that and were waiting high up on the cliffs in beautiful weather patiently , but ….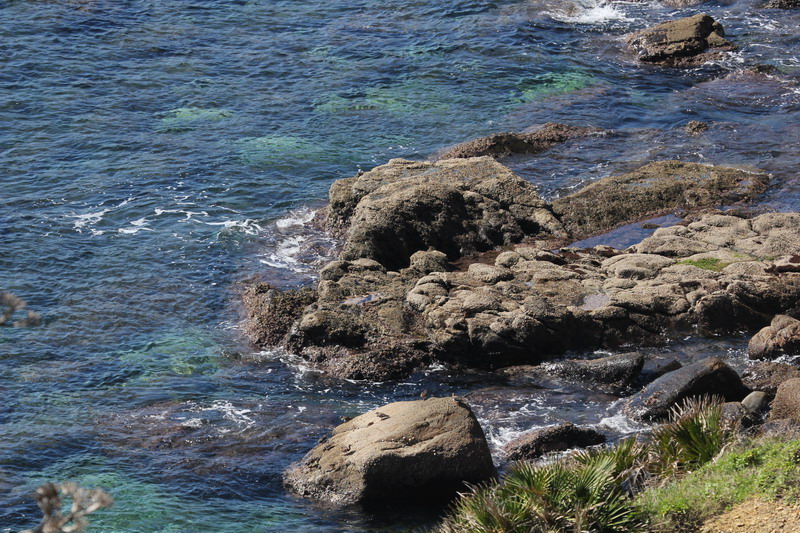 … unfortunately in vain, because except this flock of Turnstones we dídn't see a single bird: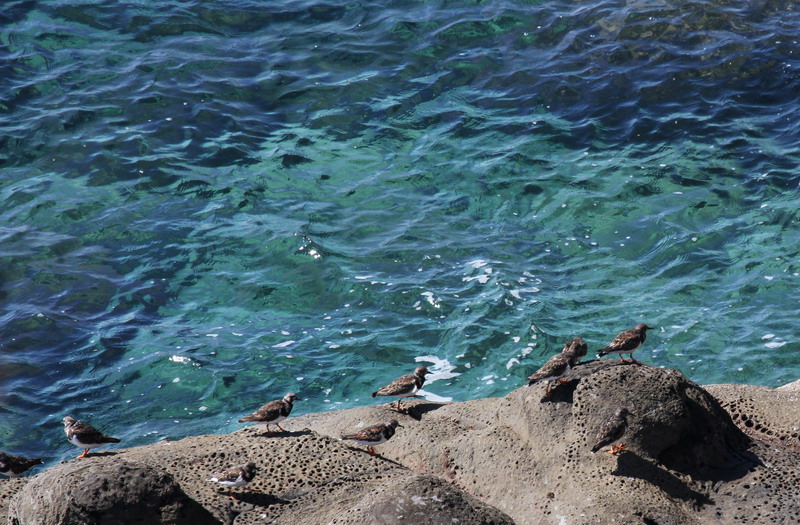 The much we were looking for, we couldn't discover anything above the sea except this Northern Gannet who again and again dashed into the water looking for food:
Because there really was no action at all at Punta Carnero, we decided to drive to the garbage dump of Los Barrios:
On the way this Stork nest. Mr. White Stork obviously felt our visit just boring, but …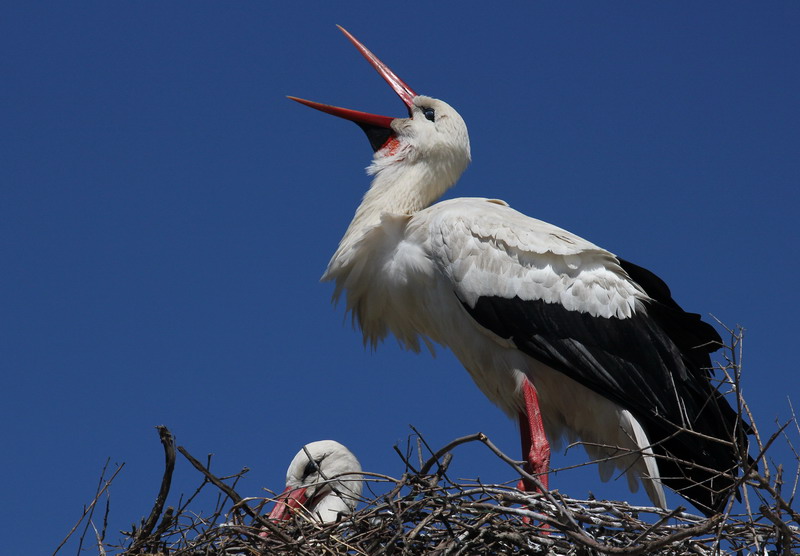 … behaved himself and posed for a nice memory photo together with his mate.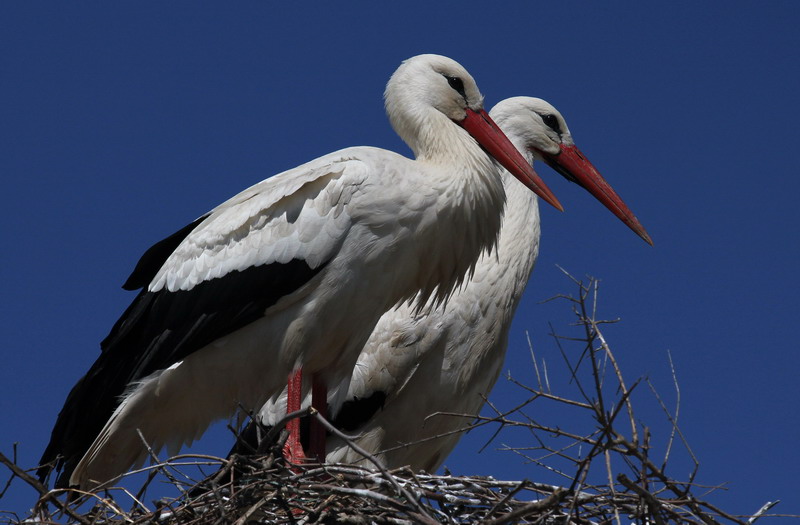 By arriving at the dump our hearts beat higher. Where ever we looked …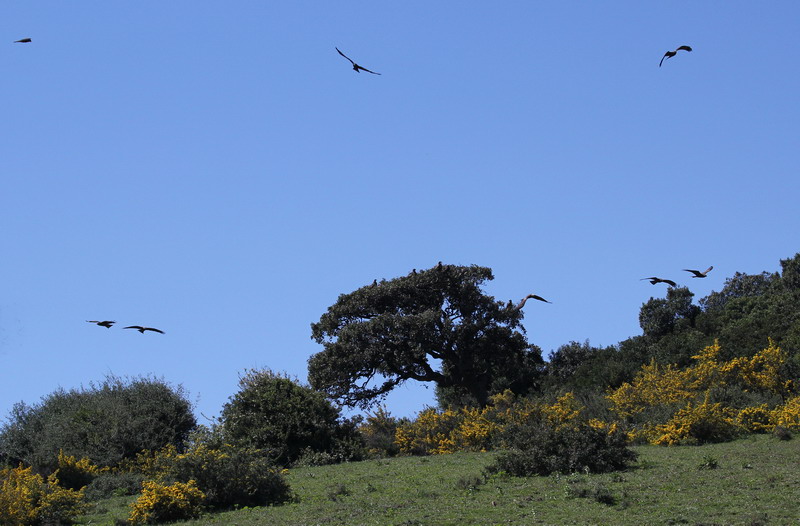 … the Black Kites were omnipresent and showed us their skills in flying: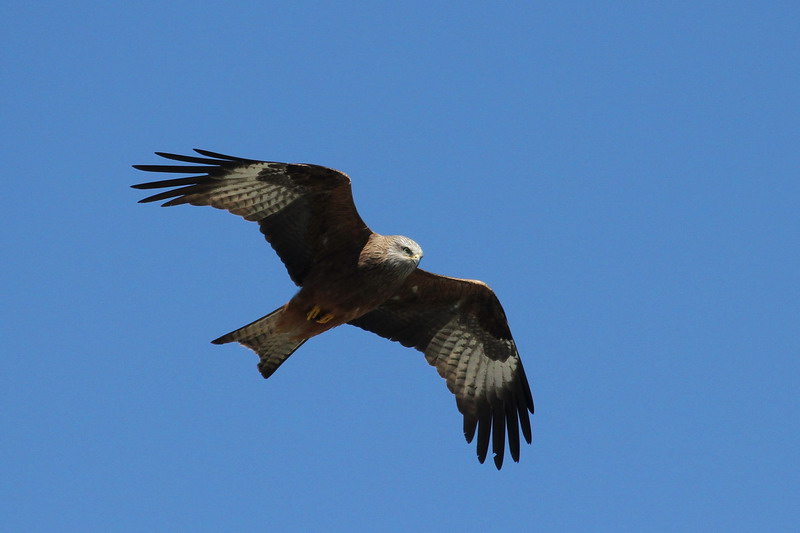 "Well let the Black Kites be Black Kites and look at my fantastic landing!" right he was, the little cheeky Little Egret who was staying together with many conspecifics at the dump: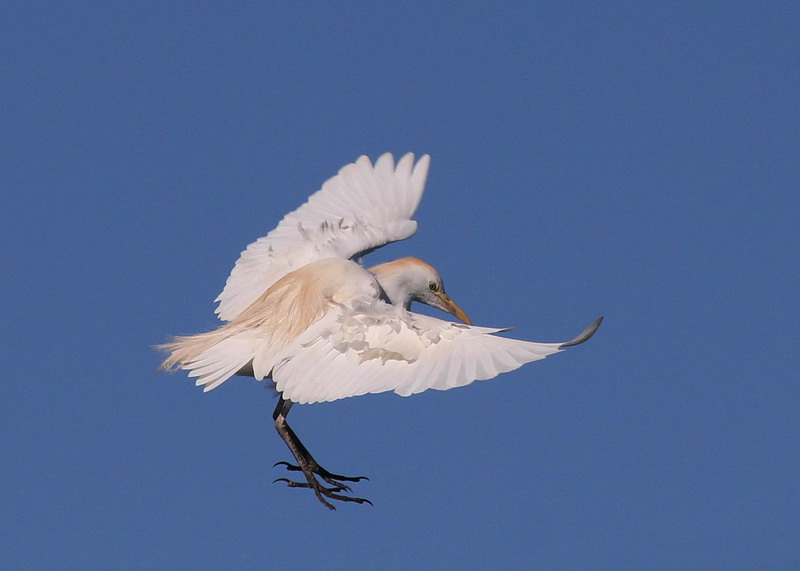 And again about 100 Griffon Vultures were there: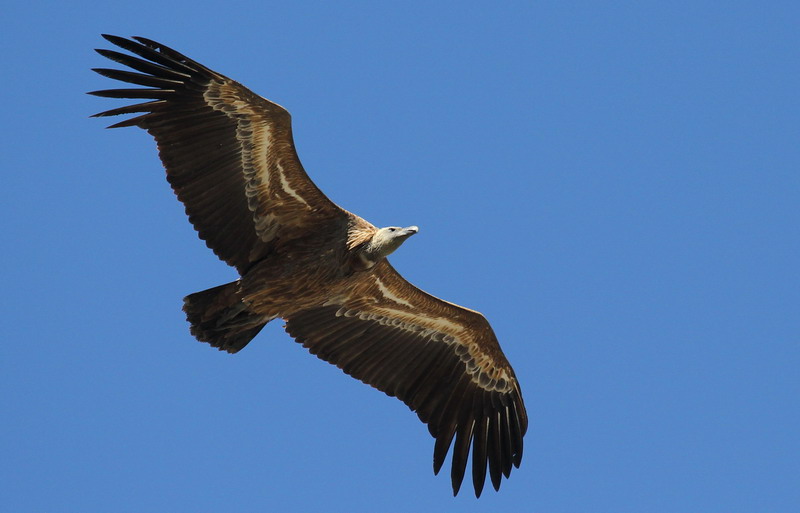 This here was banded. Ring Number "FOF". Looking forward, what I can find out about.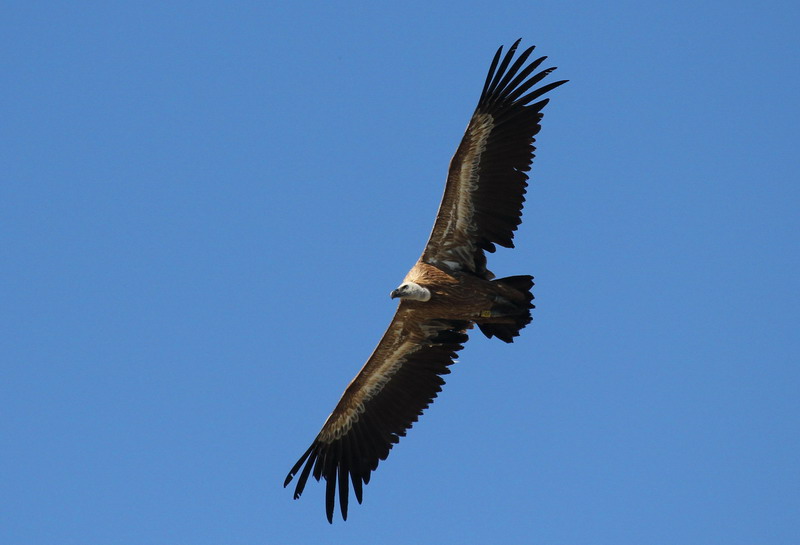 And more banded Storks, whom of course I'll report about.
Here ring number "1|00":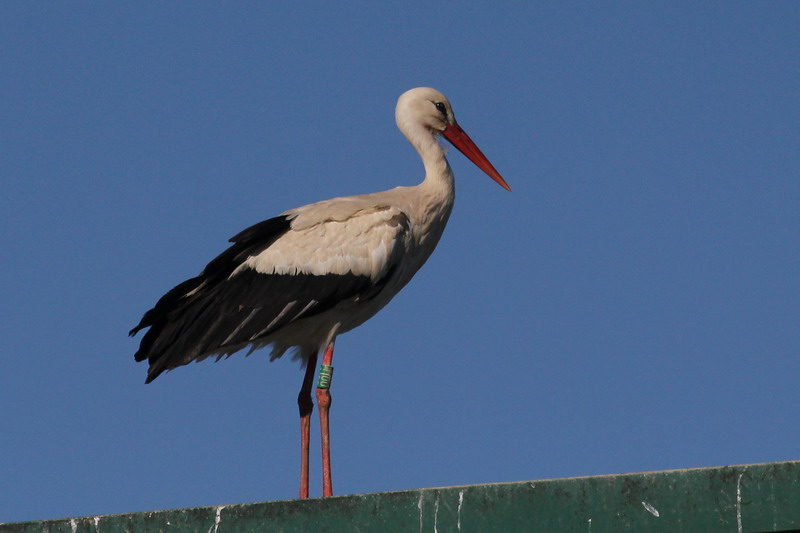 And here is "P|6S":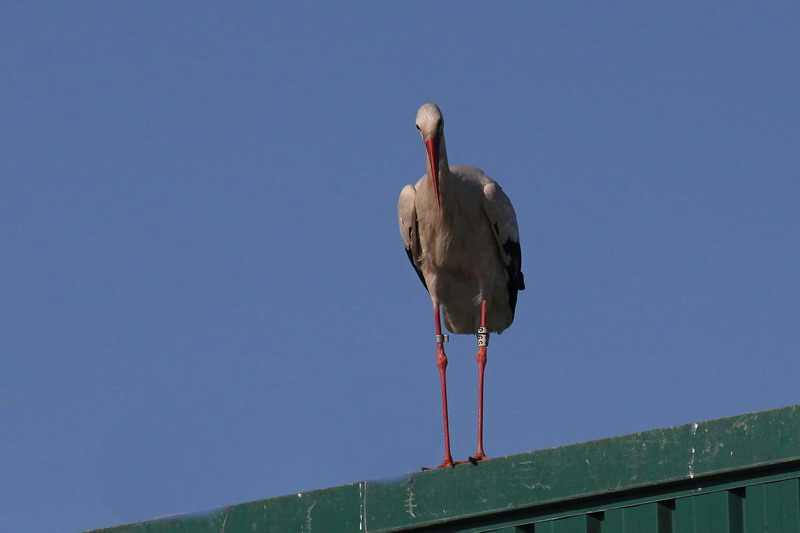 And here "SG 192 HES":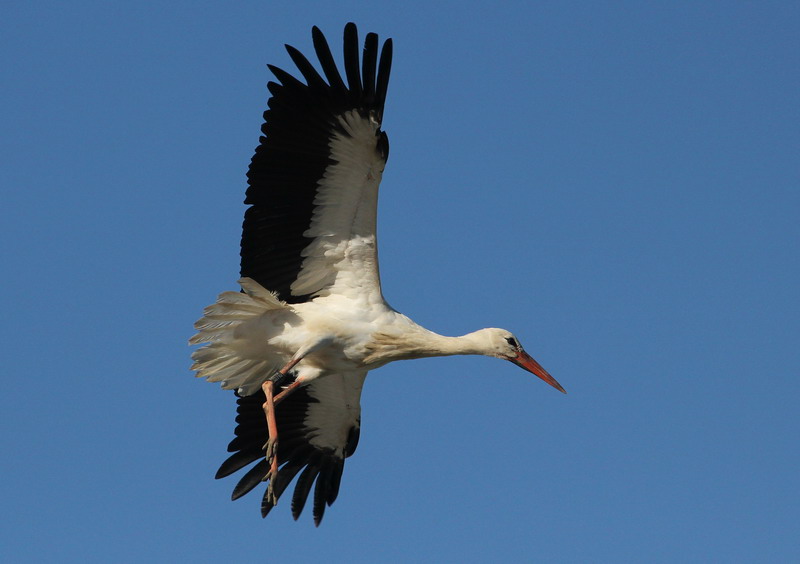 In case I can find something out about the White Storks I'll report about the results of course.
Best regards
Birgit