May arrived
May 03 2011
Here a few photos from the homey biotope in these first days of May: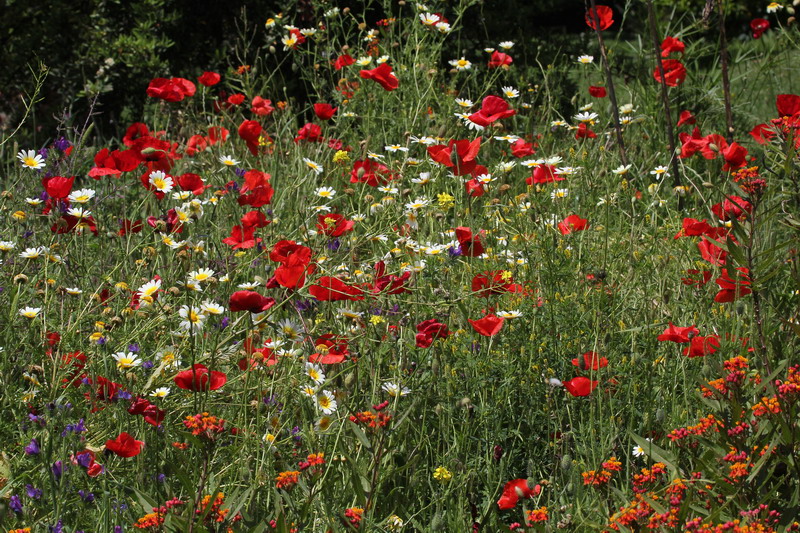 Hidden between plants I discovered this Monarch Butterfly grub, which was just starting …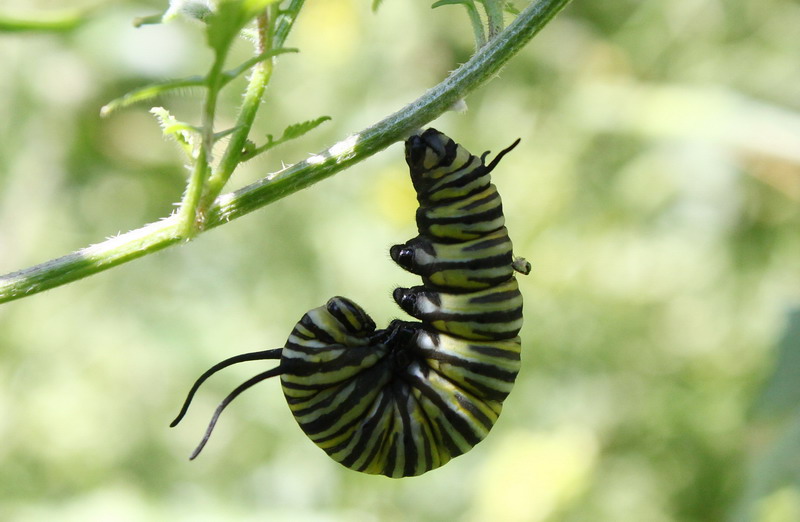 … to change to a beautiful pale green cocoon. Wonder of nature! (Between the two photos were three hours distance)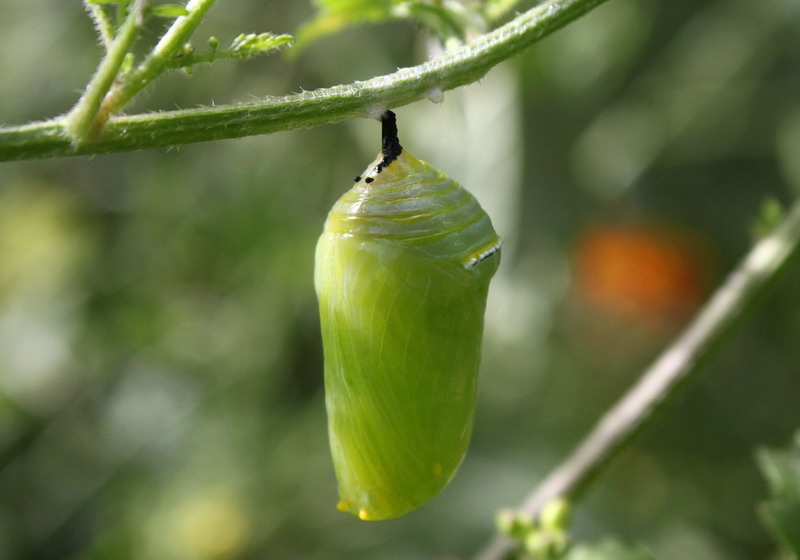 The other Monarch Cocoon I am already watching since a few wees. It already starts to change color and hopefully I'll be able to make photos of the hatch of a butterfly: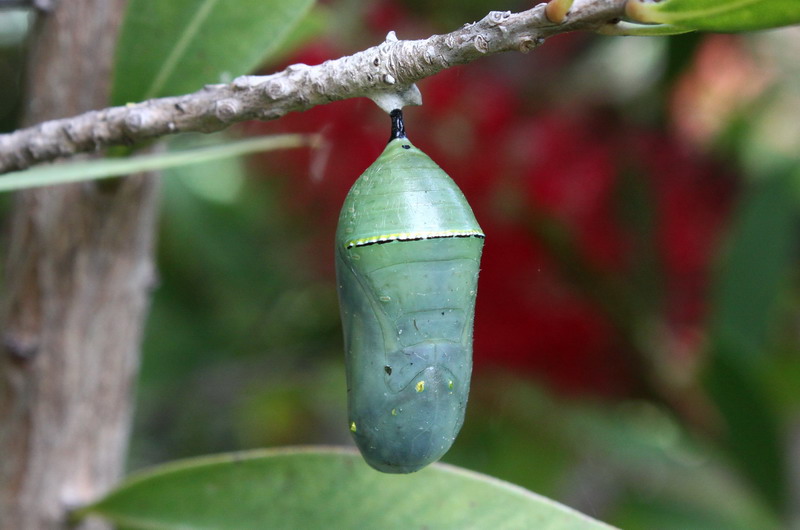 I had no idea, that the Hoopoes by …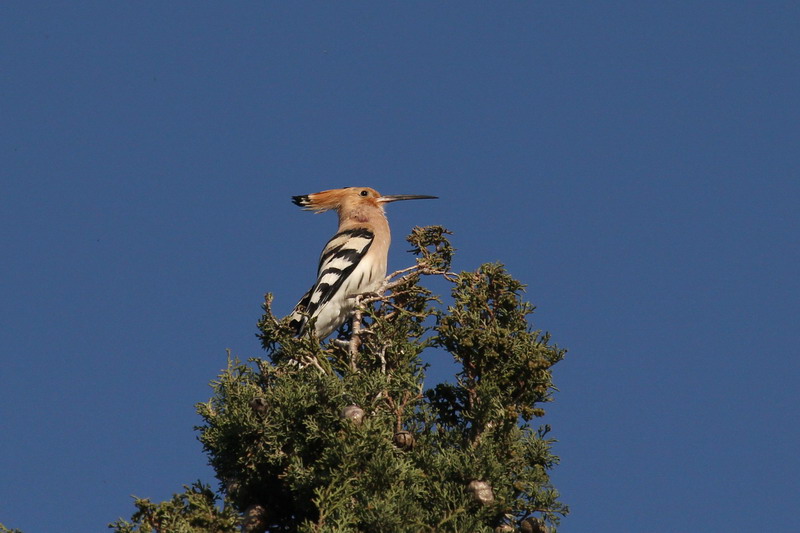 …calling are bending down their head. But this one here showed me that in the early morning: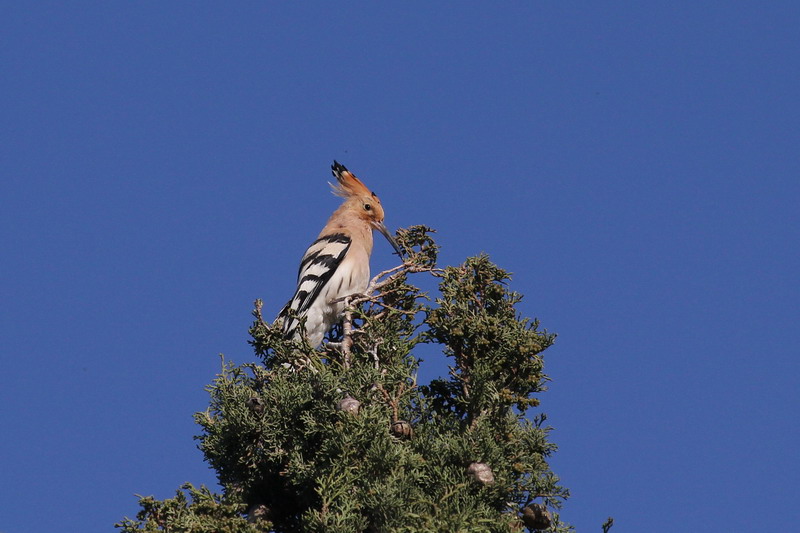 The Green Frogs in the meantime enjoy the cat food, which soon …
… had to be shared with the Sparrows: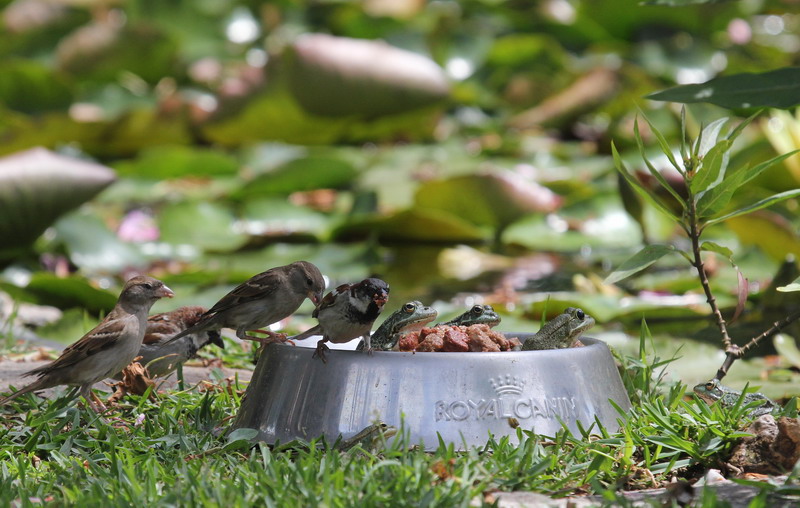 They know each other well and even more, seem to be good friends. At least the Green Frogs even don't get shocked, when the sparrows fly off: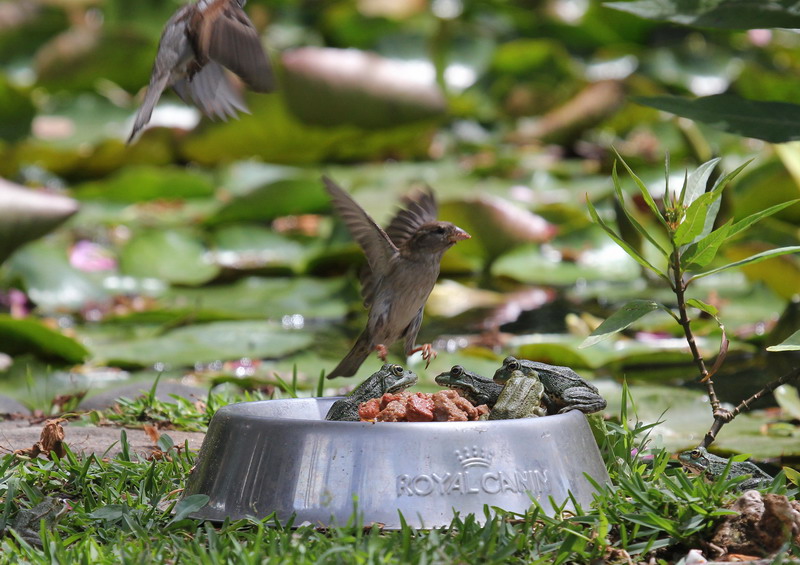 But if the Colored Doves fly off as if they had seen a ghost and even the sparrows are quiet it is a certain sign, that the Booted Eagle is visiting the biotope: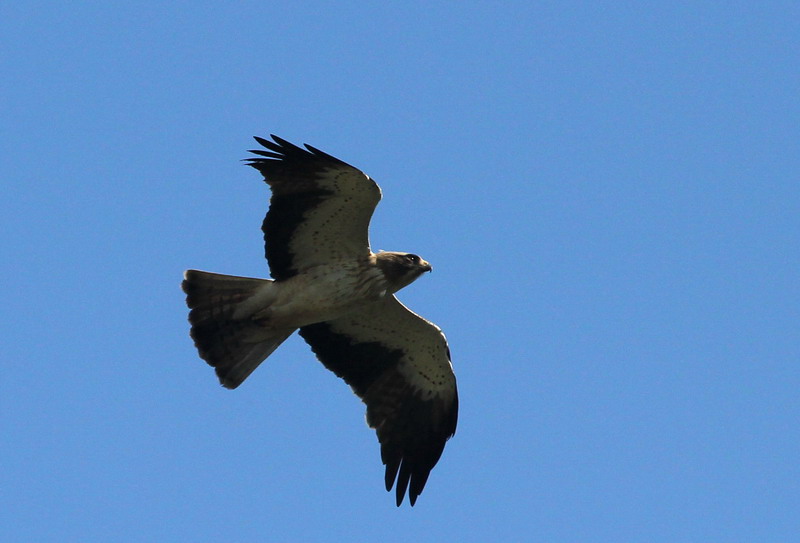 And yesterday I was so lucky to discover this flock of about 30 Honey Buzzards: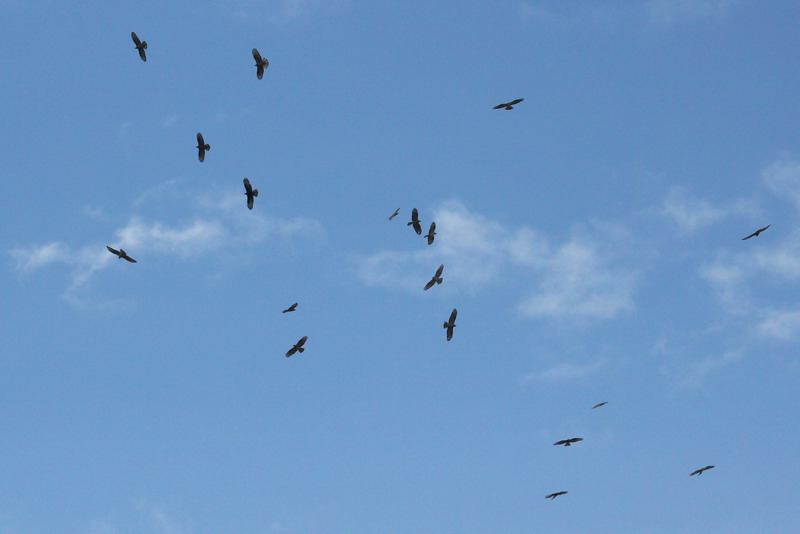 The Bird migration took -thanks to the strong west winds - place directly above the biotope!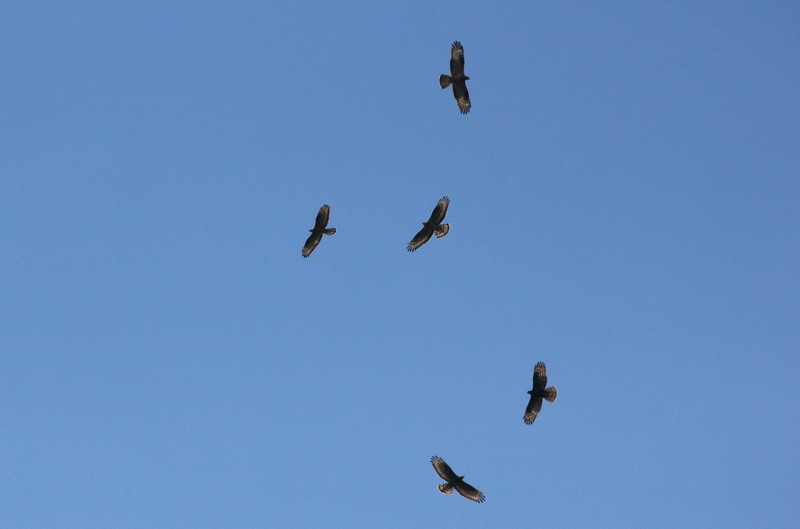 Best regards
Birgit Kremer