Green Frogs - with the attempt of cannibalism
May 23 2012
That's how it looks at the moment ….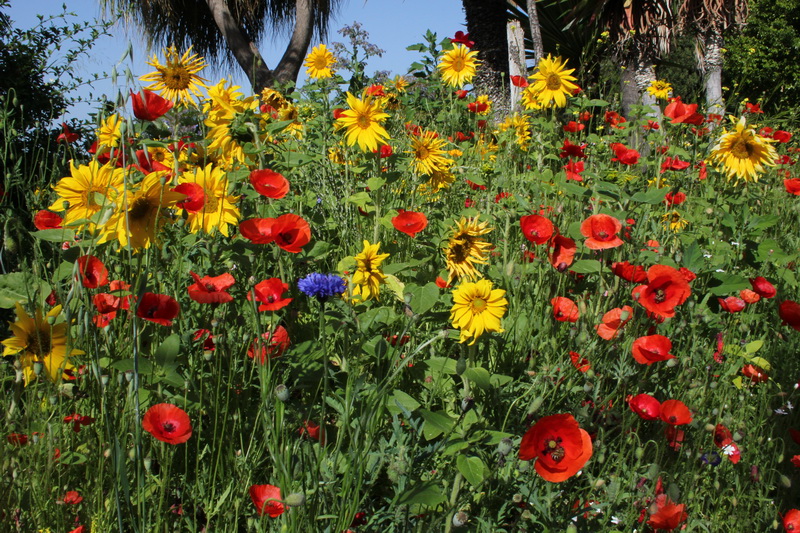 … in the biotope: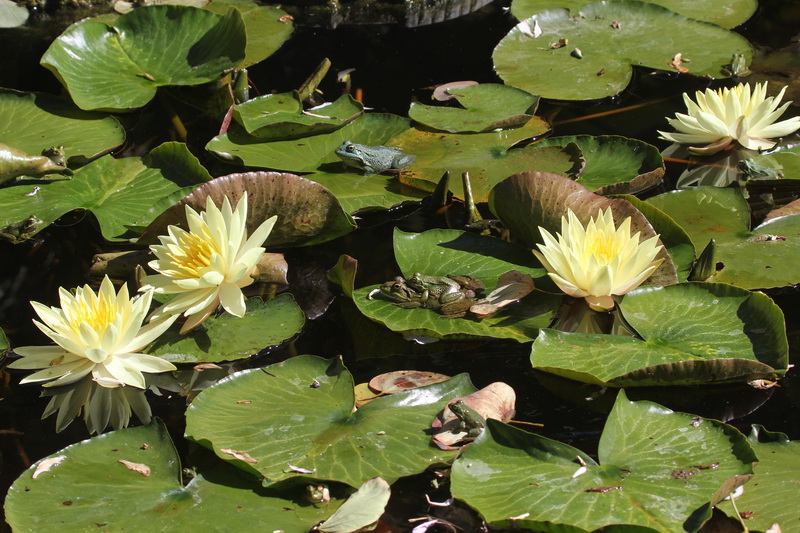 Mating season is in full swing and …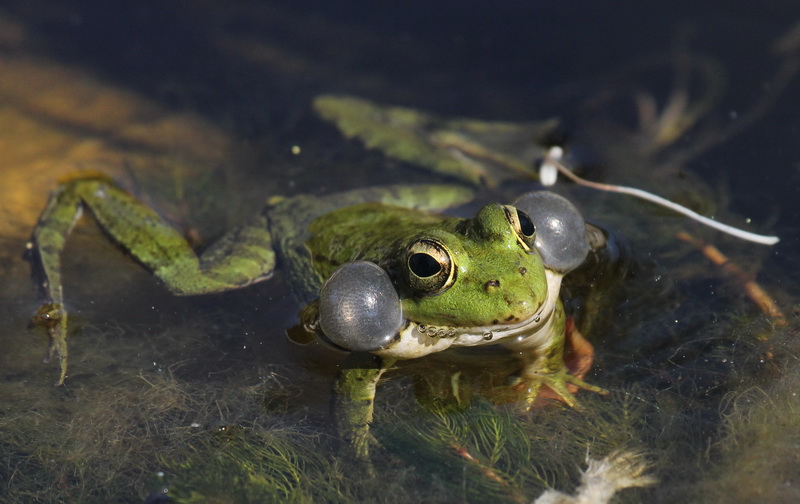 … the males are performing heavy territory fights: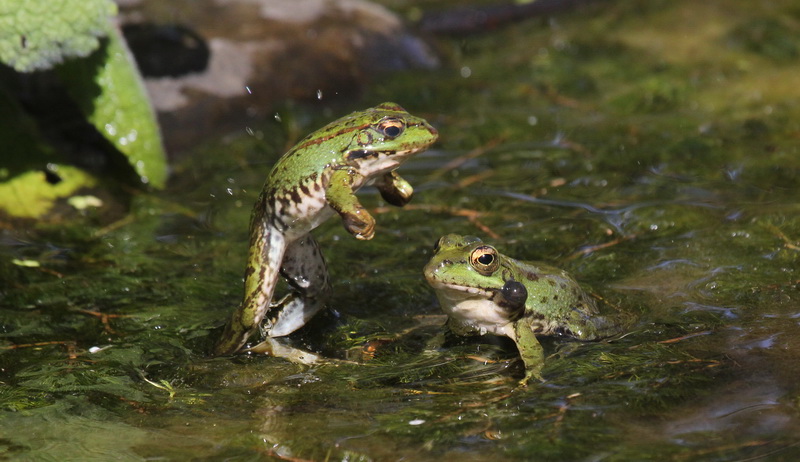 Numerous females …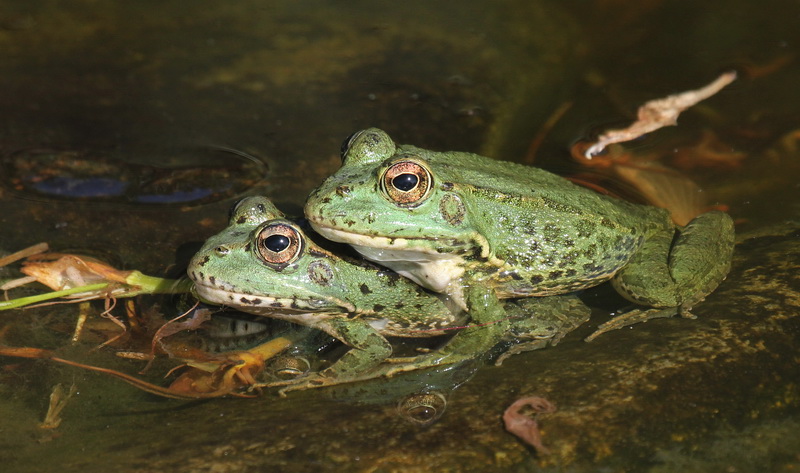 … aim for the edge of the pond, …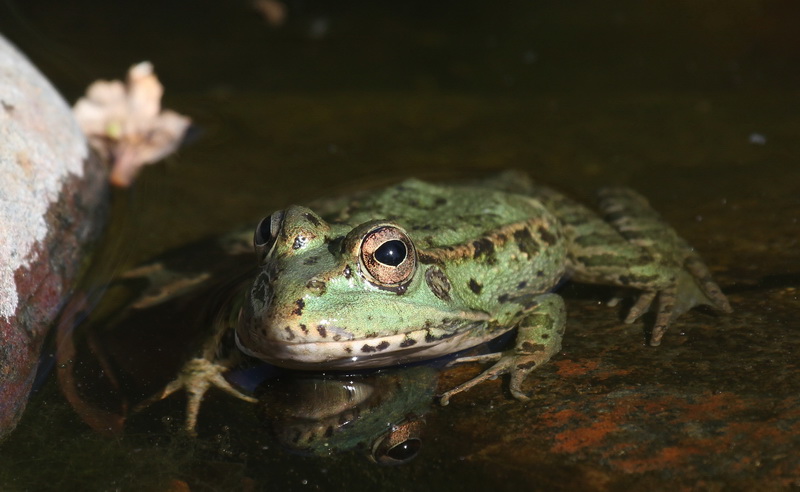 …to catch flies there in the gras: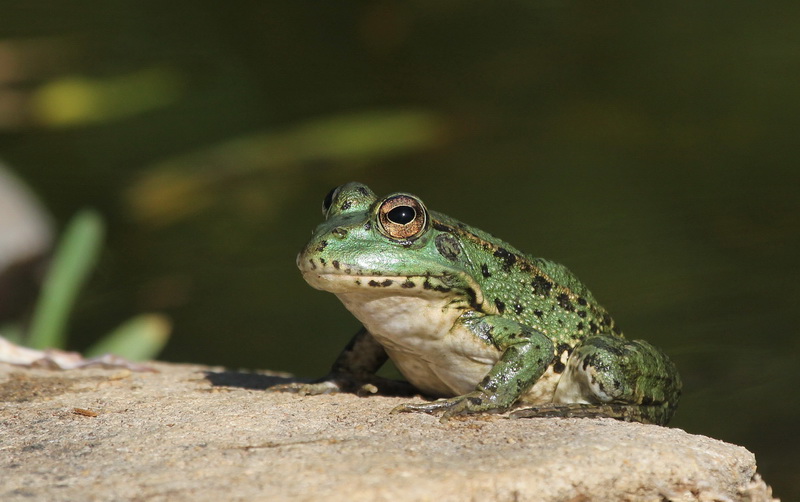 And by doing that some ladies get, …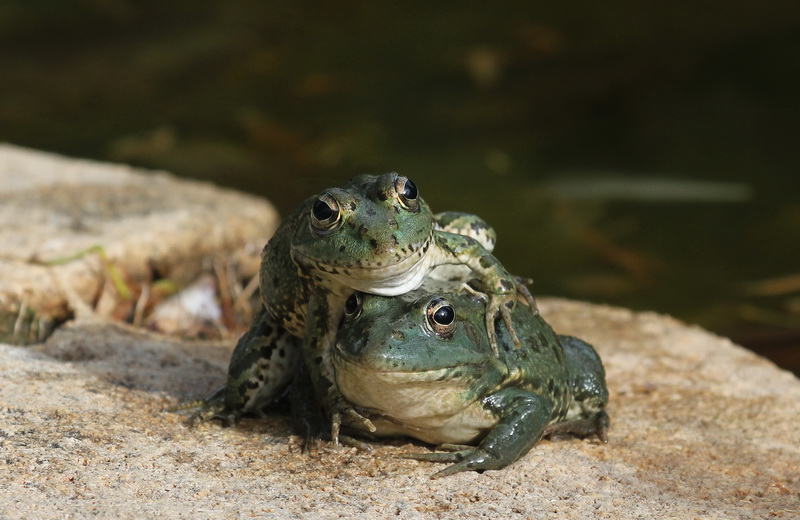 … very unladylike, in heavy conflicts with each other!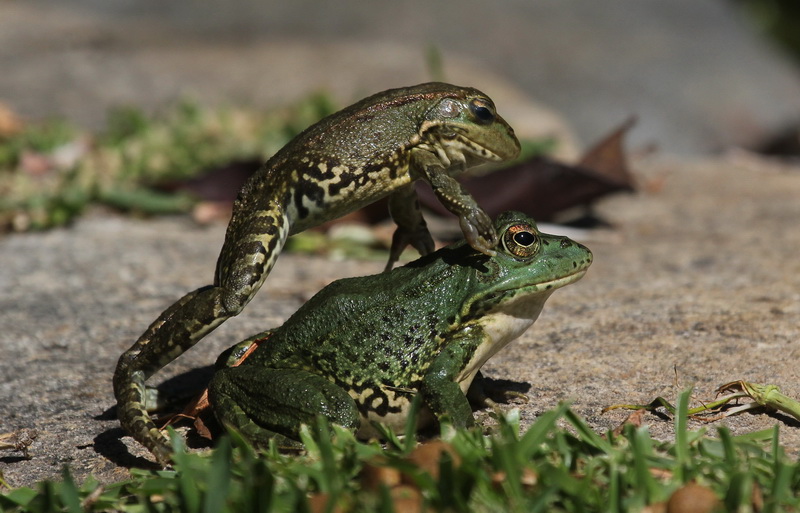 The big green female Frog …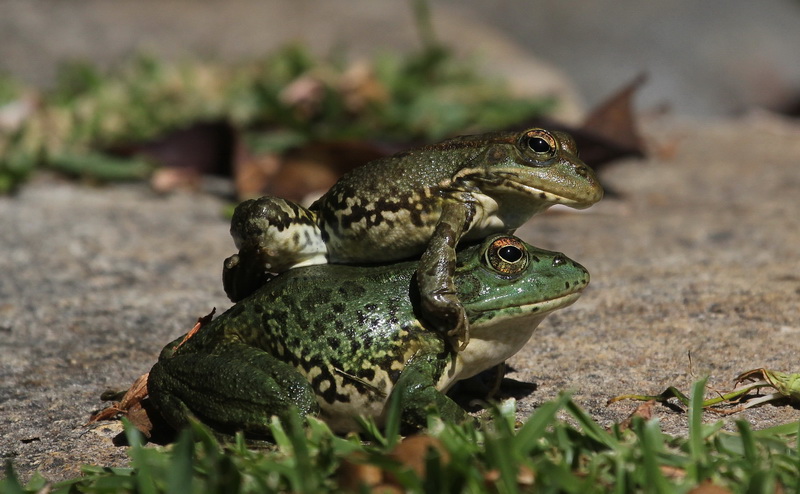 … seems to arouse …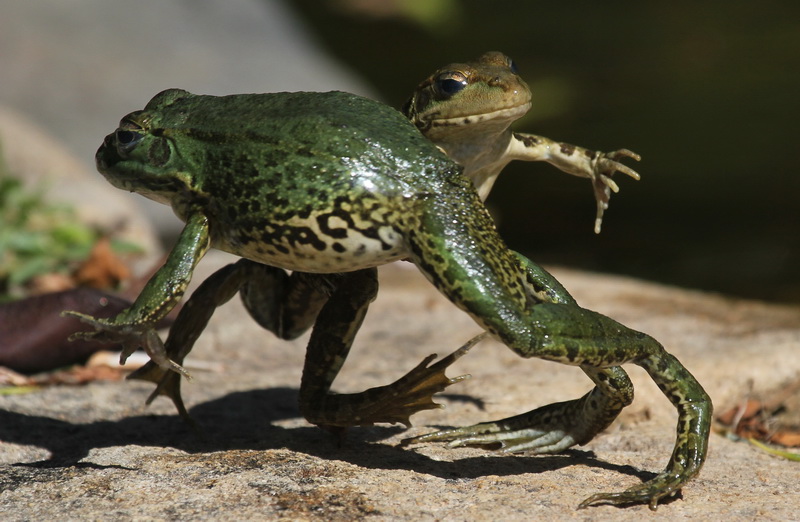 … special rage amongst competitors: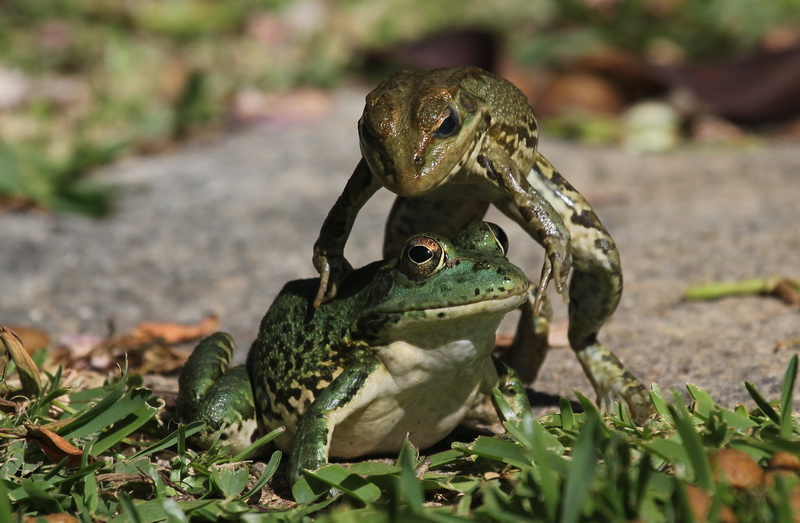 As much effort the other female Frog makes …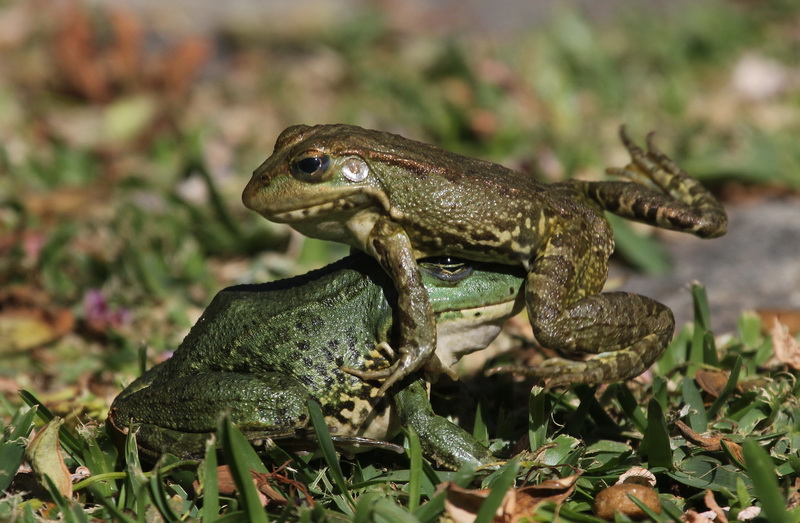 … the fat green one stays unimpressed: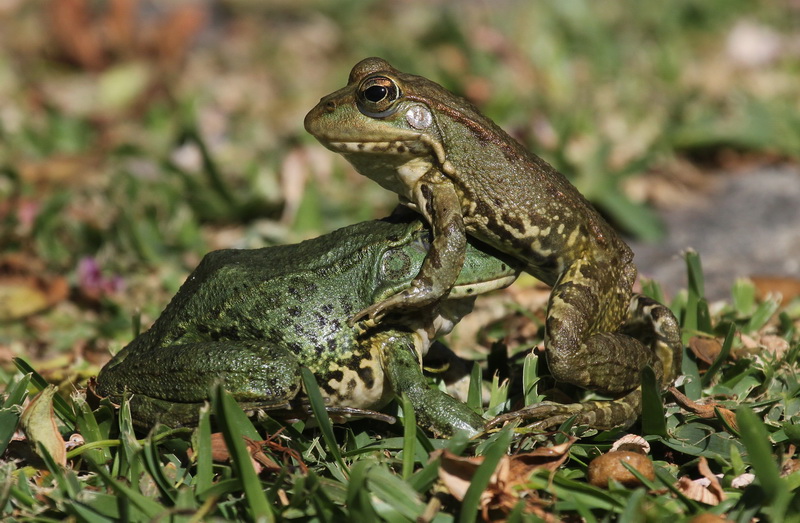 Well and while I made these photos, still giggling, something happened I hadn't planned on, because the fat one …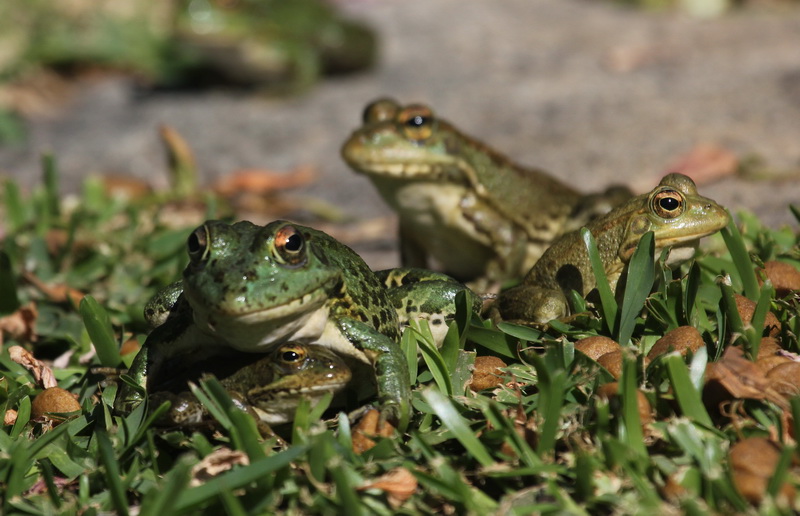 … just caught one smaller female Frog, which in front of her was lurking for flies and disappeared with her into the water: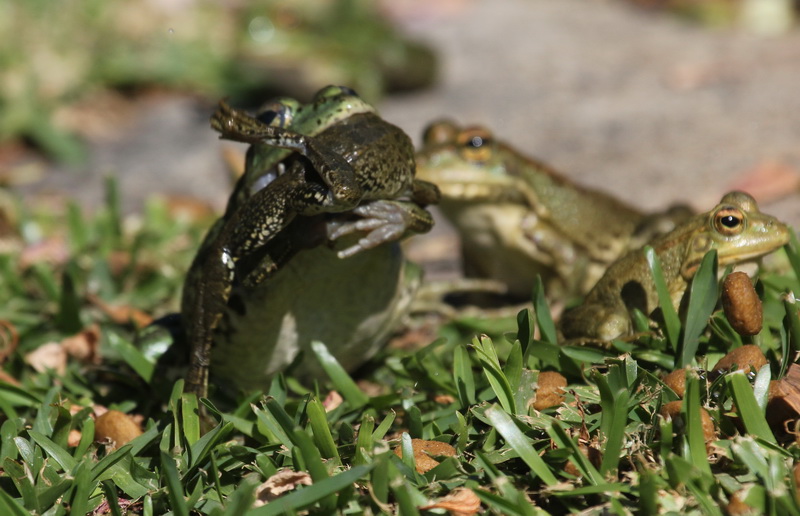 The quality of the last two photos is not so good, but shows the experienced. - I'd like to think that the smaller female Frog could free herself in the water, because the fat one didn't turn up with her.
Best regards
Birgit Kremer