Hibernation for the Iberian water frog (rana perezi)
Because the winter here in southern Spain is very mild, the Iberian water frogs in the biotope are hibernating on the grounds of the pond only on days with bad weather. But on calm and sunny days they immediately show up again, to enjoy also the smallest sunbeam. Than they altogether take a sunbath, without any bigger fights or even turf war. No, during wintertime they are closely moving together as the following pictures show.
Also piling up is allowed!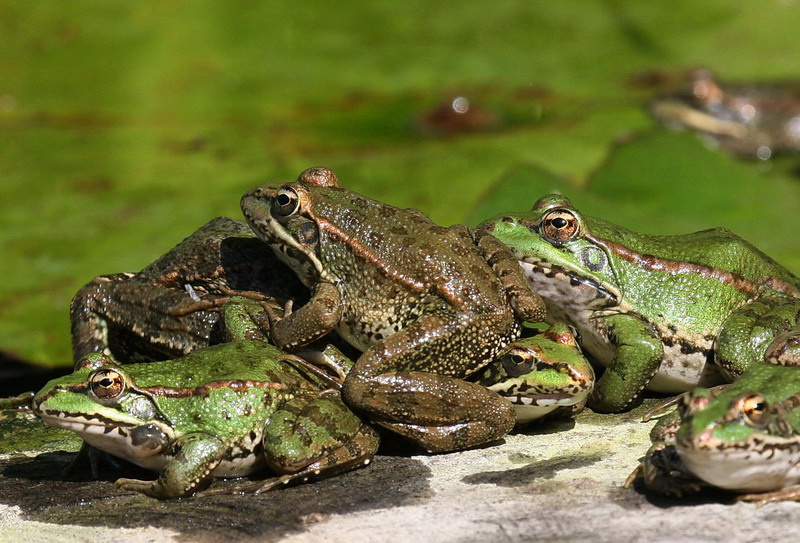 And the smallest make themselves comfortable in a plant-bowl: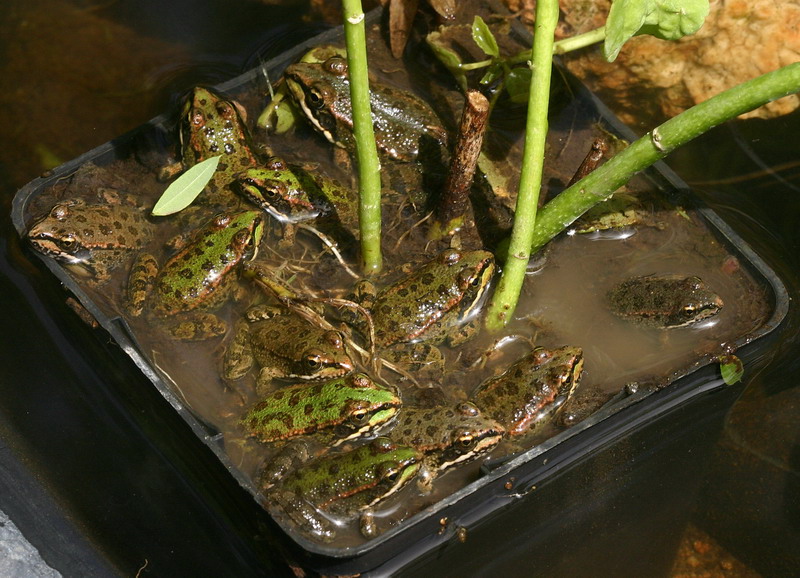 Very popular are also the numerous 'little rocks', which ...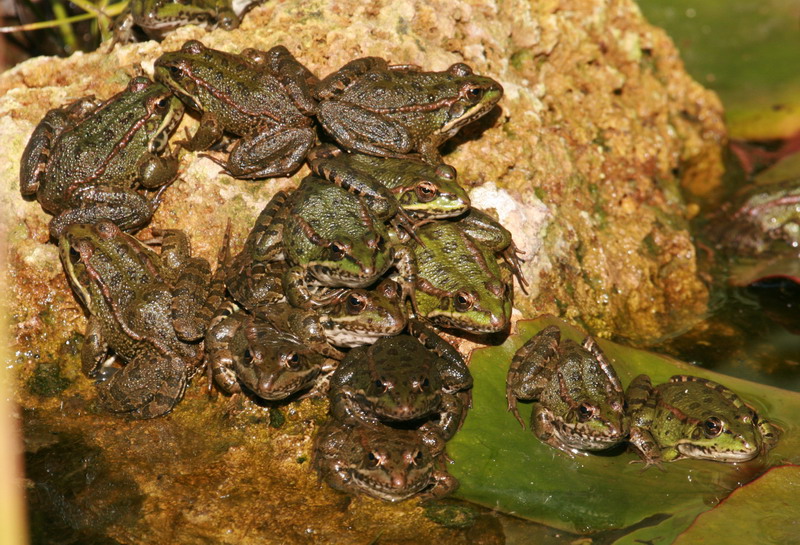 ... I had put into the pond: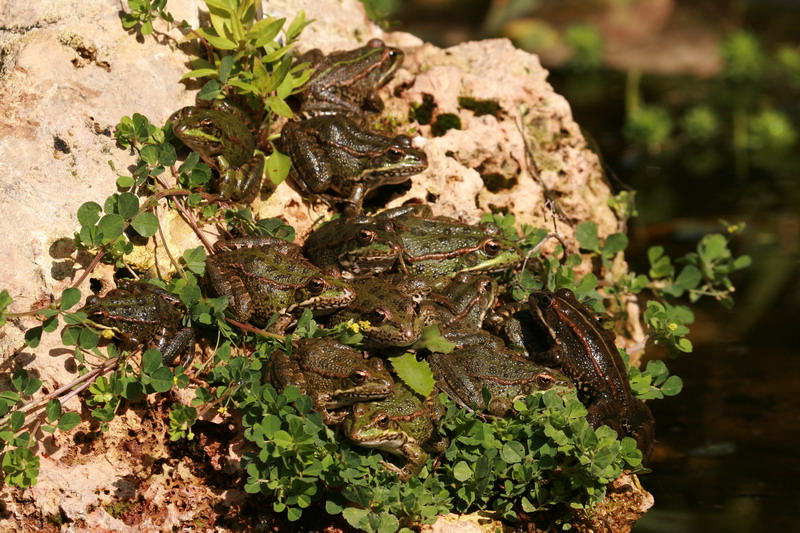 Or the cozy, sunny corners between the water plants: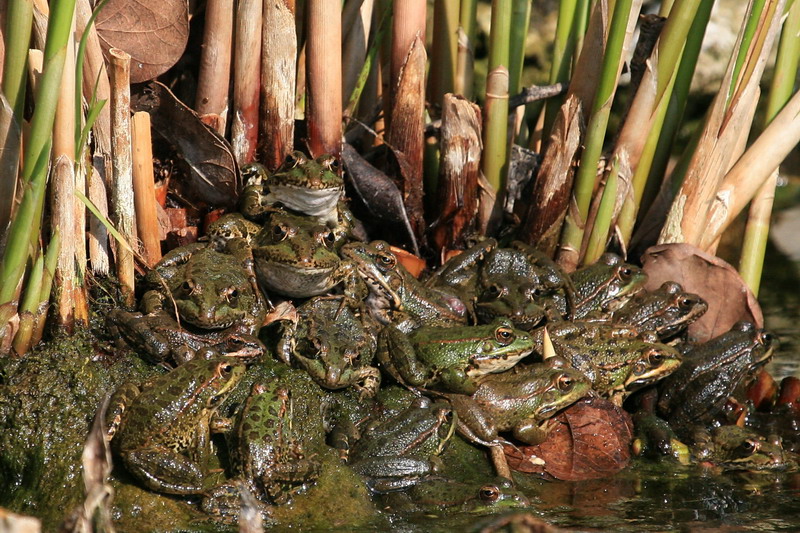 This group looks like making a funny boat ride on a cork bark, which drives around the pond
: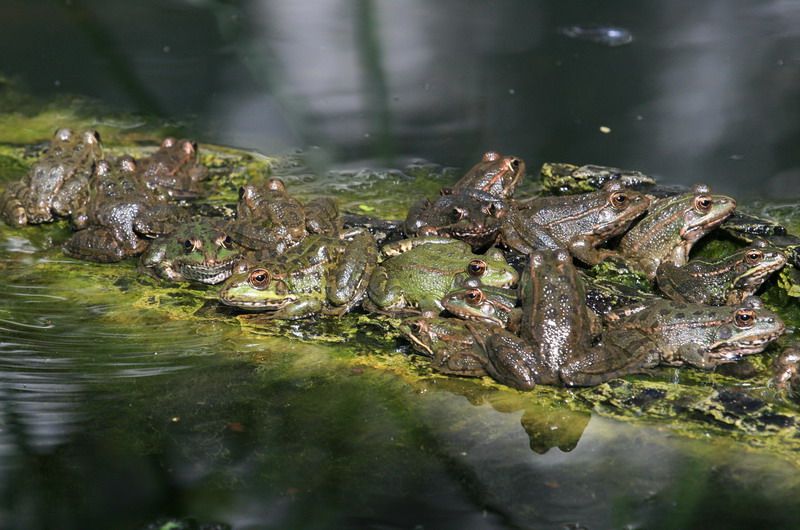 "Everything is very much to our liking!":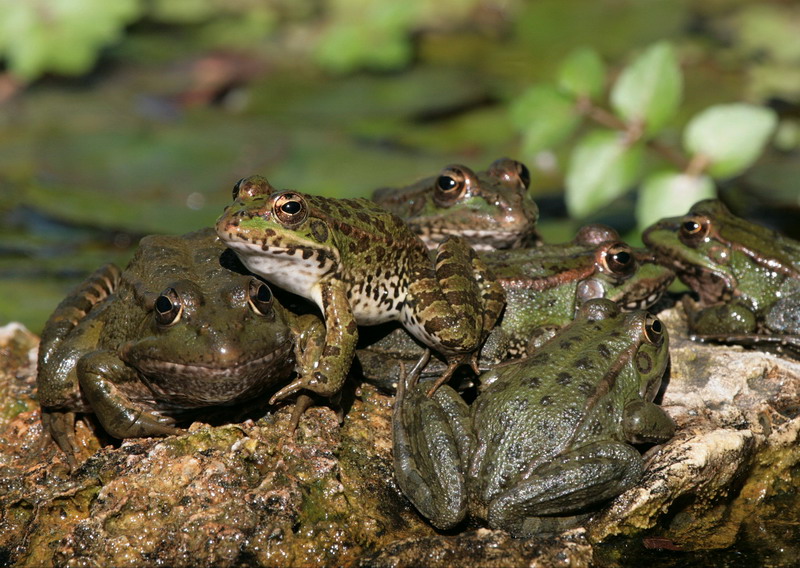 And each sunny little place is welcome!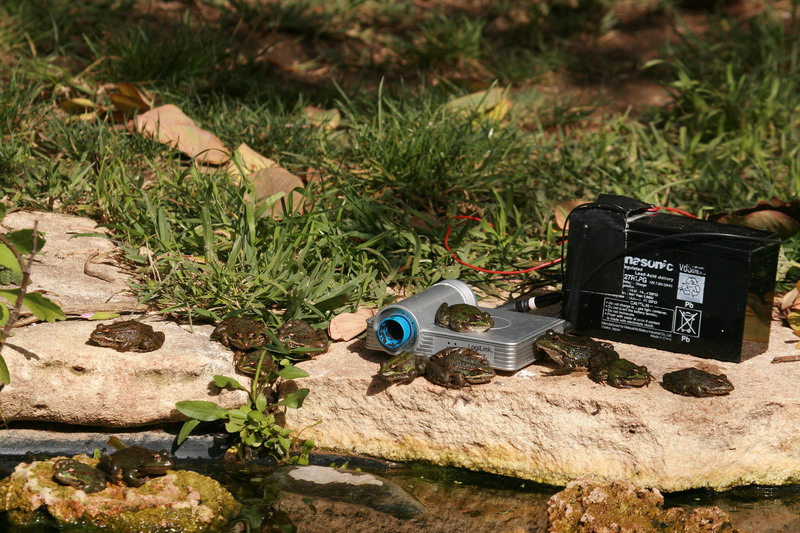 And also on the 'life raft' (four wooden parts, clamped together) , which is swimming in the pond, ...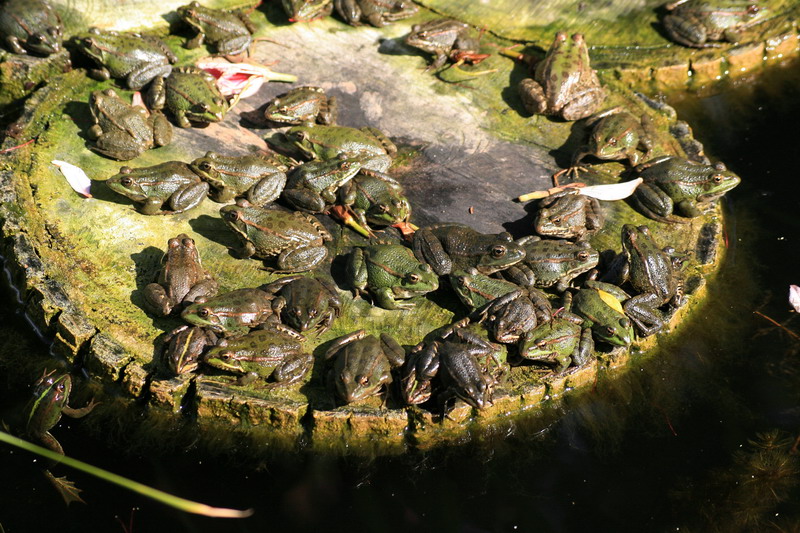 … there is on sunny days intense activity!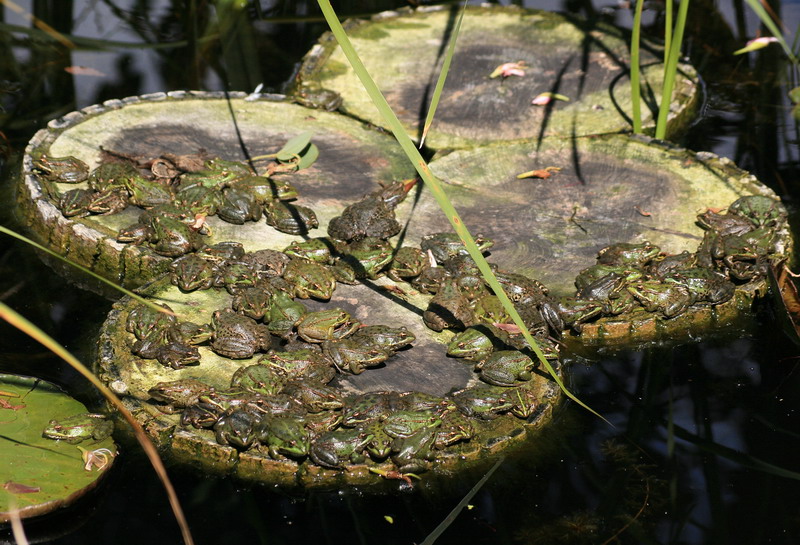 That is how you can enjoy the winter!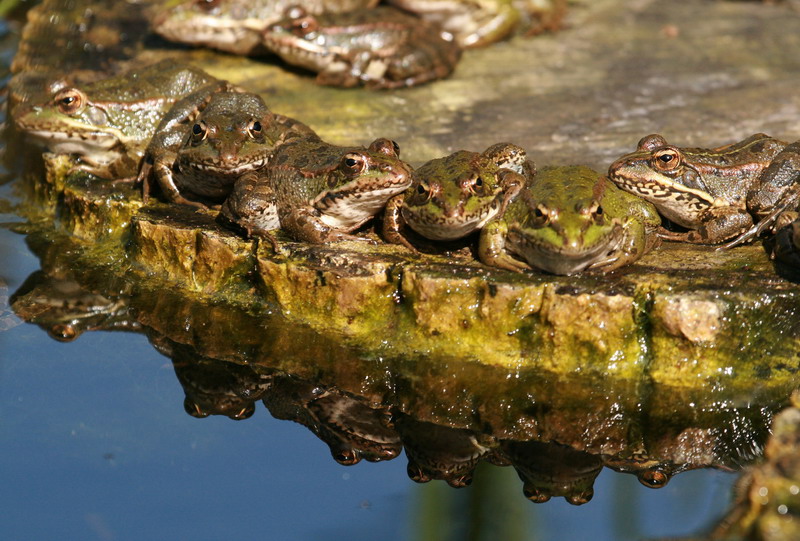 Winter 2007/2008
Birgit Kremer