Fights between the Iberian waterfrogs (Rana perezi)
Hello dear reader!
During the midsummer months at the edge of the pond ...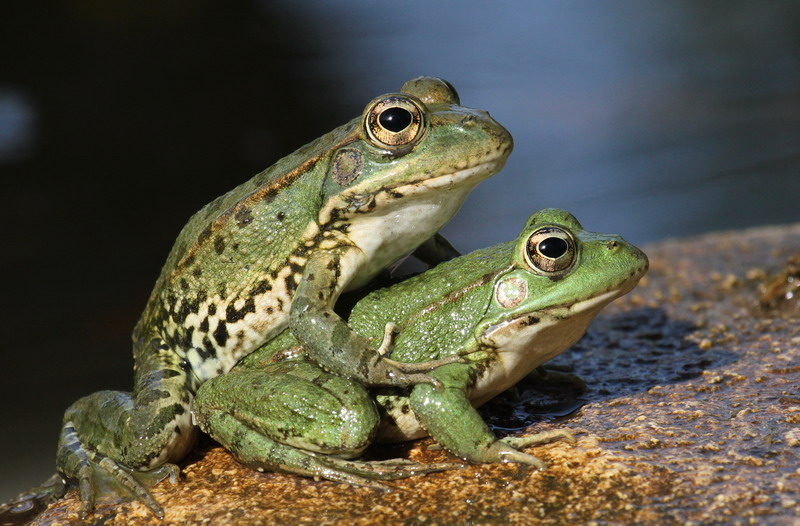 ... always some funny fighting scenes are to be seen …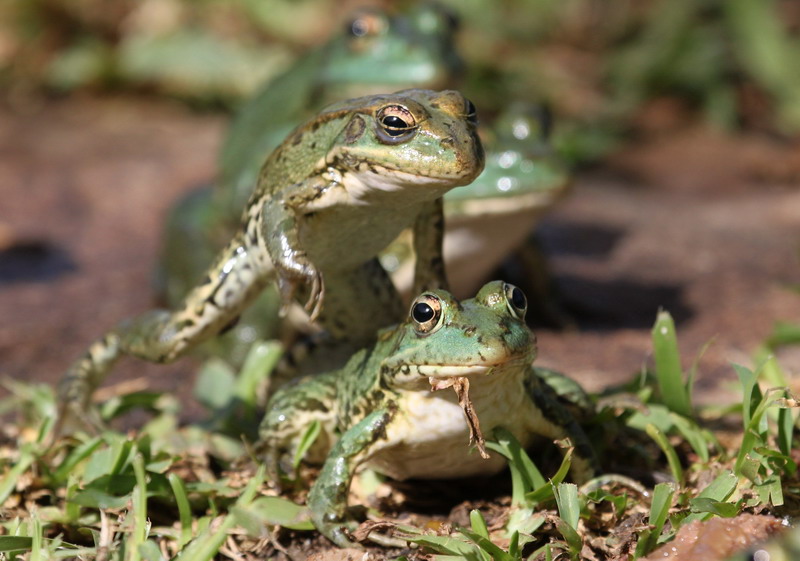 … between the Iberian water frogs. Kicks count as well as …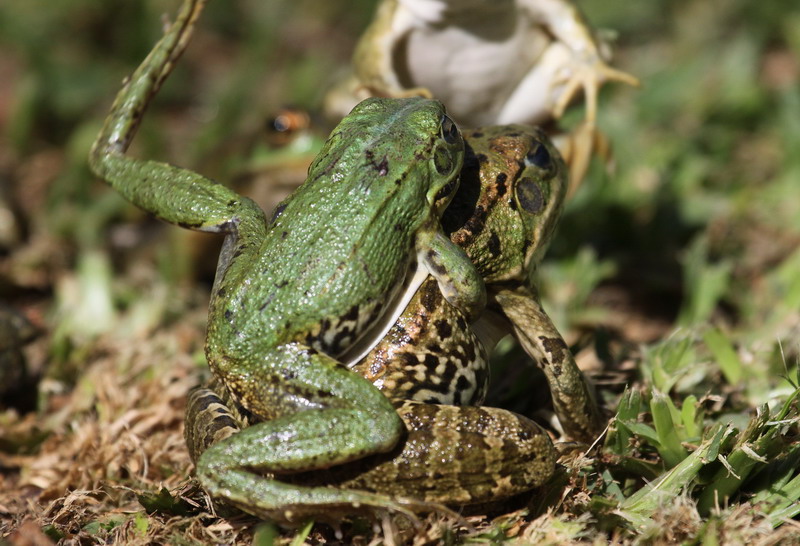 … all other audacity just to get close to the flies:
: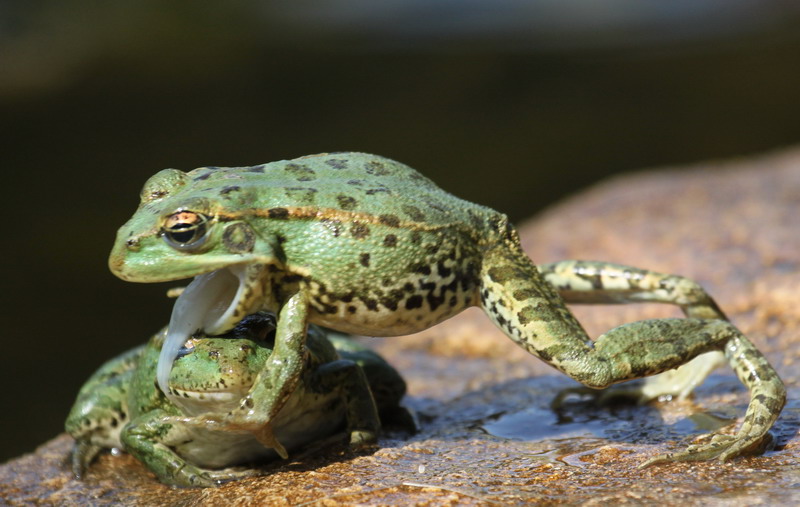 It's all higgledy piggledy …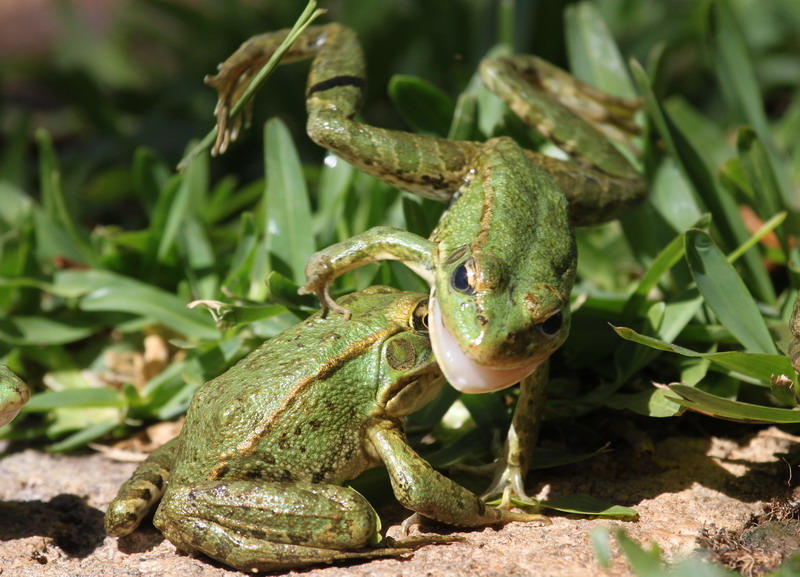 … and all with only the very one goal …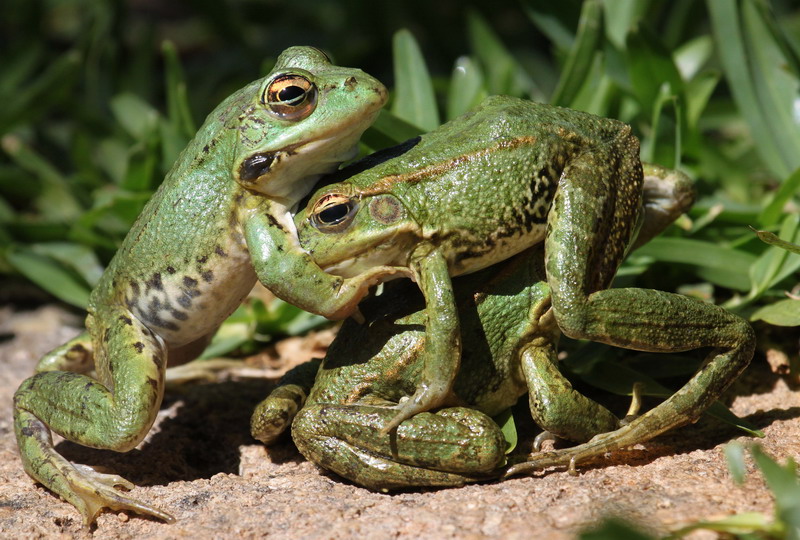 … to conquer the supposed best catching places and not letting anybody take anything away: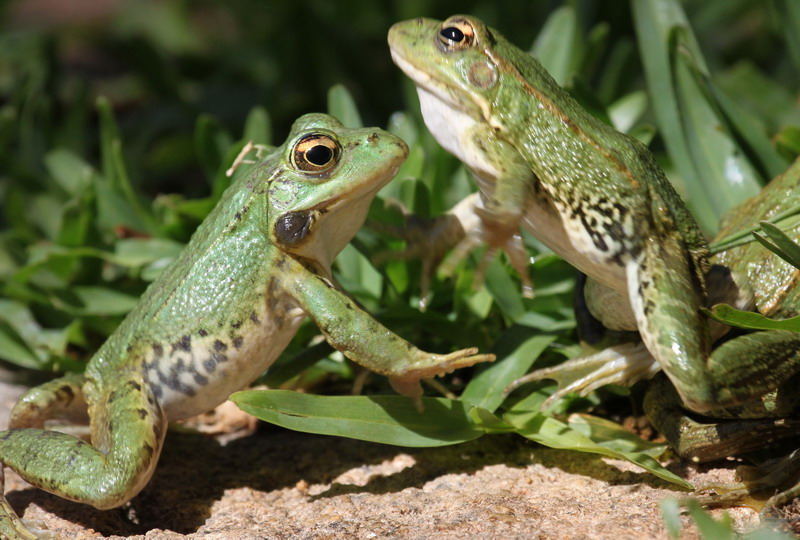 Sometimes it's enough …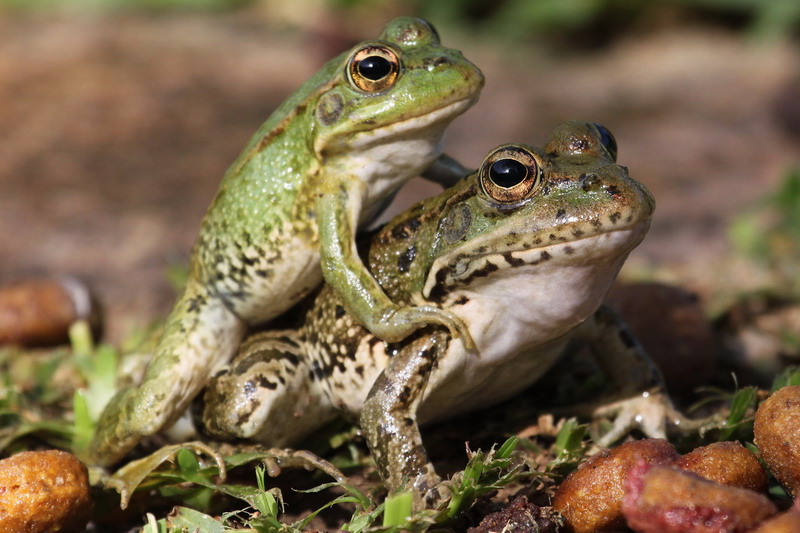 … to make some showing off, to …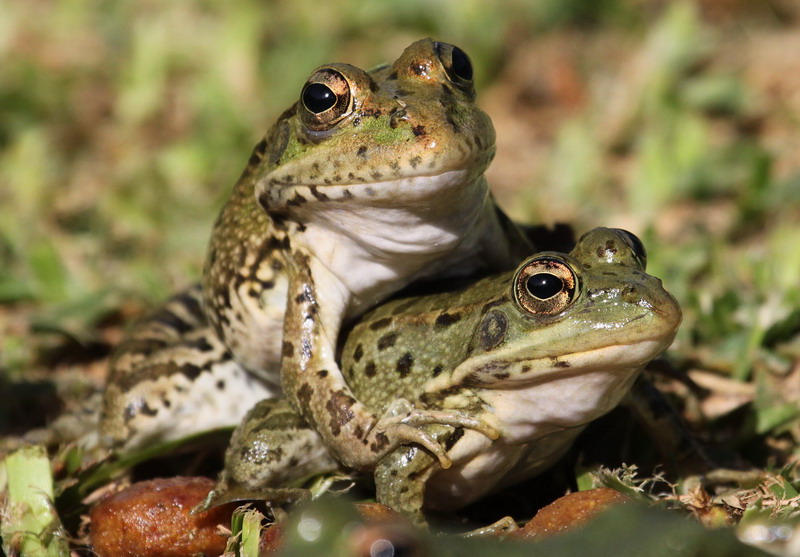 … convince the opponent, that it would be better for him to look for another place: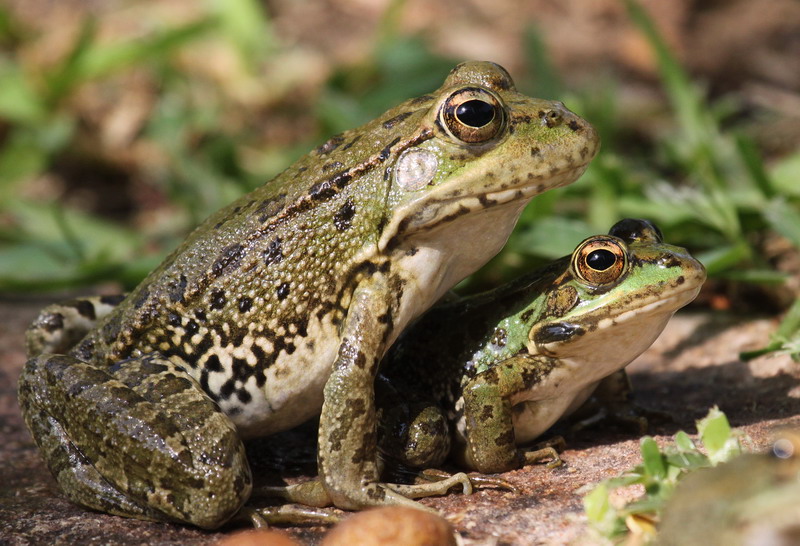 "Get lost you droll!" how could someone tell such his opponent more friendly!?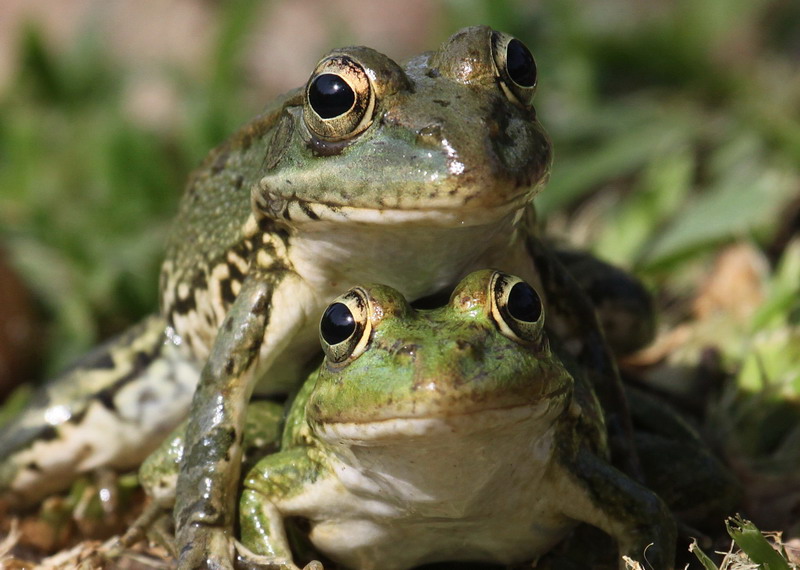 Much more difficulties this frog has, who is taking the risk against this frog couple in love. A few moments later he is sailing through the air, because the bridegroom gave him an enormous kick.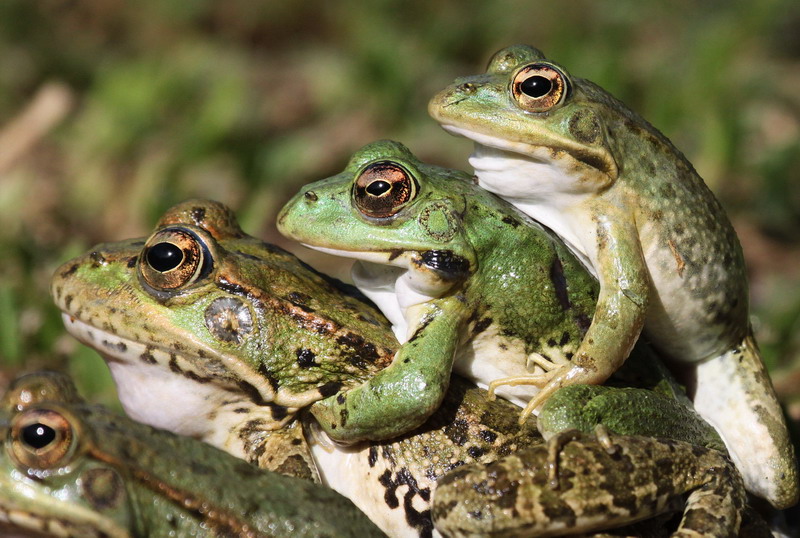 All these scenes you can watch even amused, without worrying , because never any injuries take place!
July 26 2010
Birgit Kremer