House Sparrows and Green Frogs
June 03 2011
Around the homey biotope are now flowering …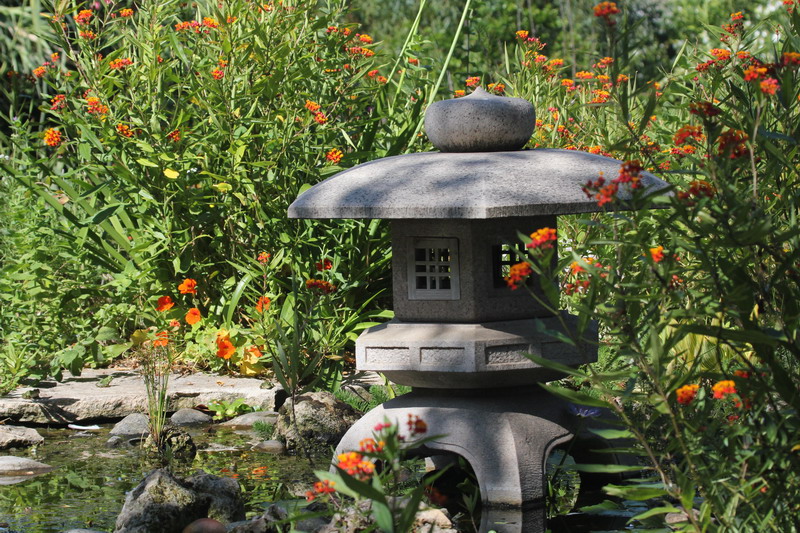 … Milkweed (Asclepias), making the Monarch Butterflies happy: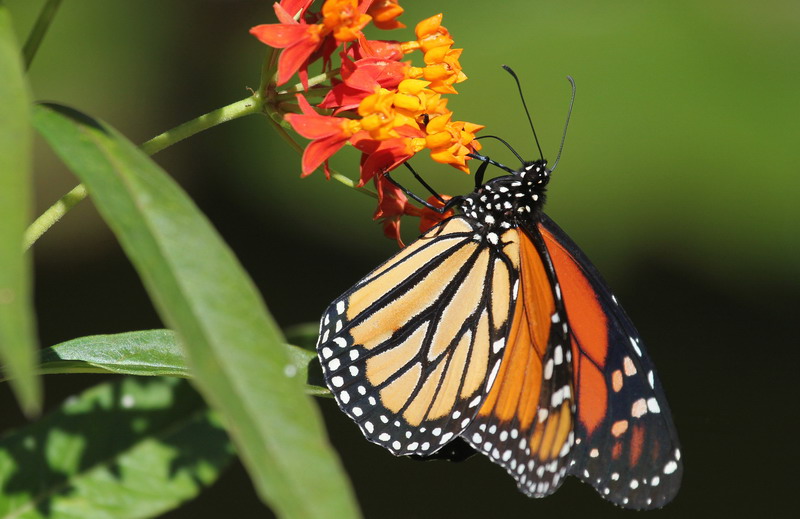 Maxi and Kati agree: to put cat food on display to attract Flies for the Frogs is an unexcusable touch into the nature and has to be punished by quickly eating all the food together!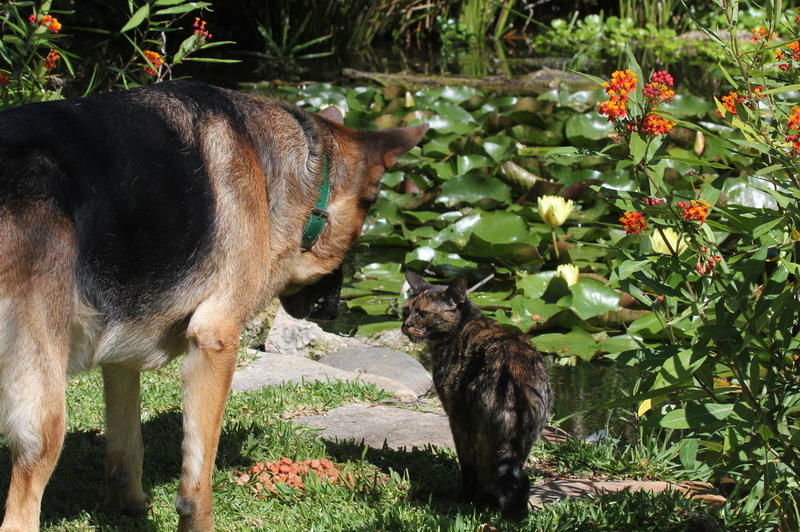 "Hopefully these quadruped leave something for us!" the frogs are lurking and …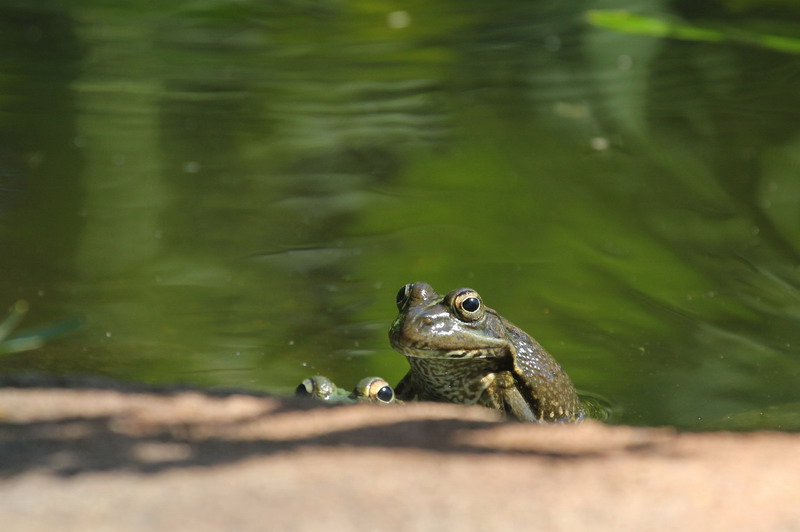 … jump out of the pond as soon as the pets are gone: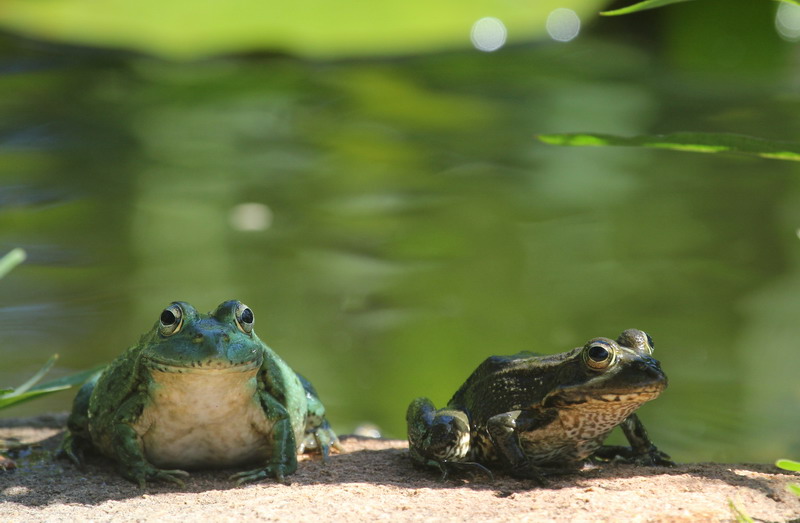 A female Sparrow satisfied it's thirst and …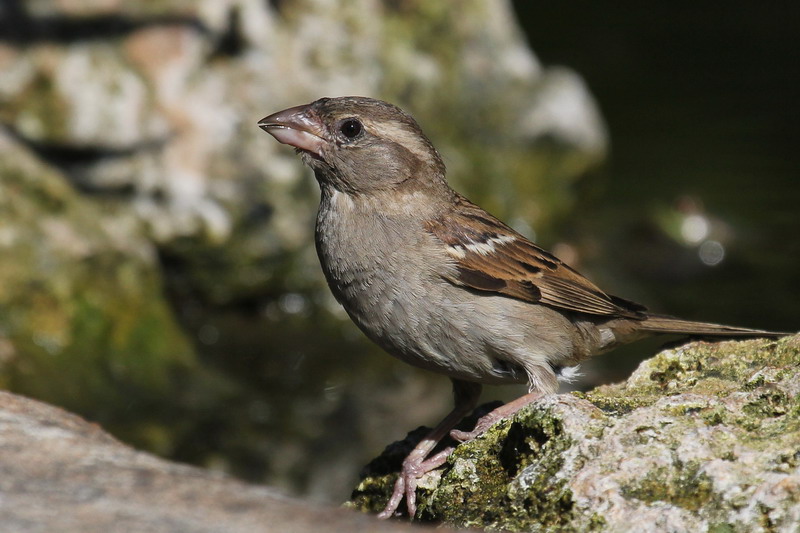 … another one already peers at the cat food: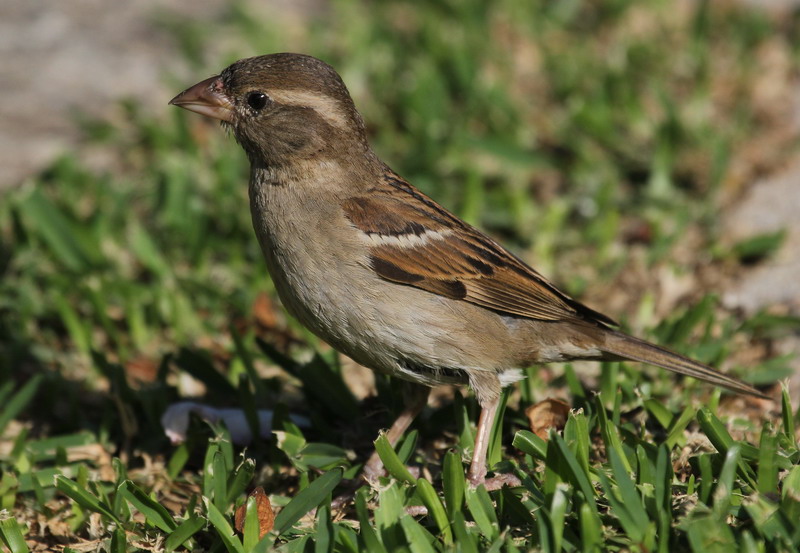 "How can I come close?"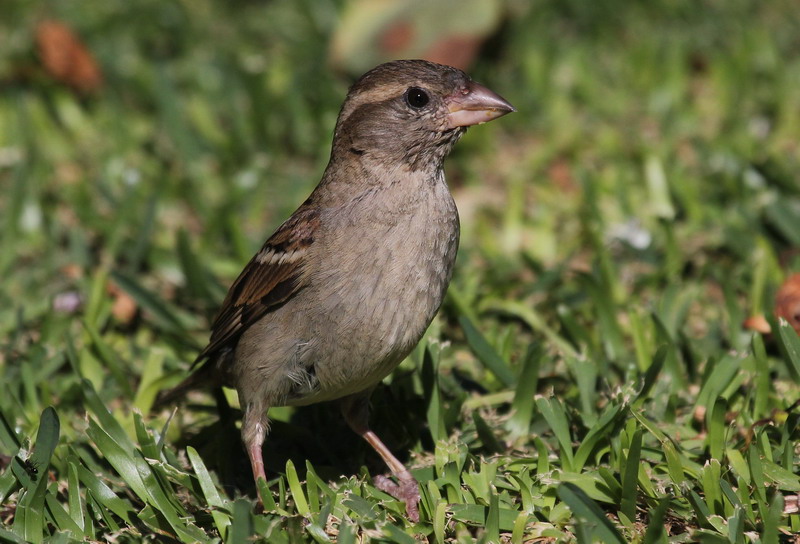 "My tummy is also growling!"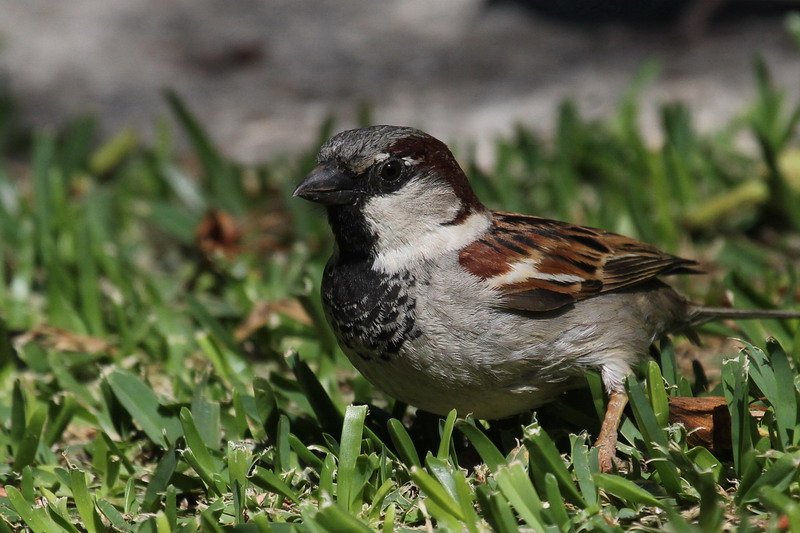 While the House Sparrows are bothered by these questions, I admire their beautiful plumage: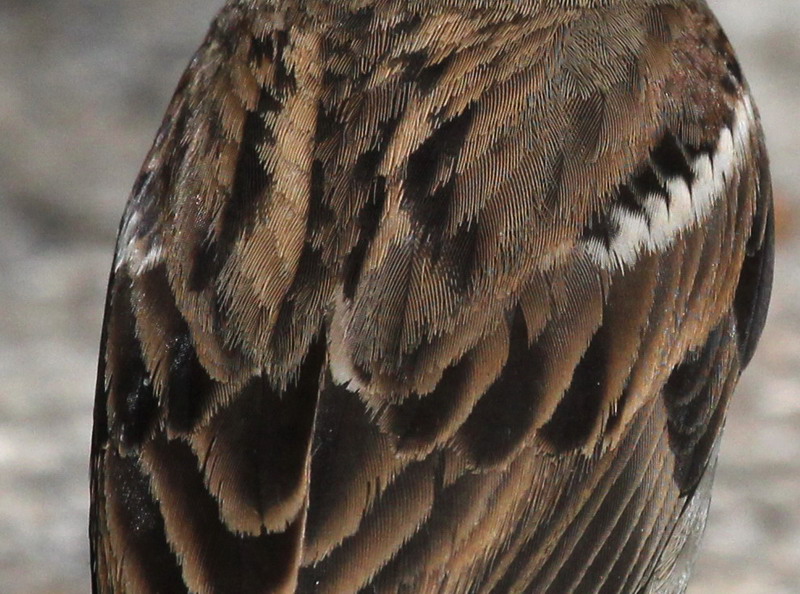 Much to the chagrin of the increasingly getting distempered Sparrows, the cat food is strictly in the possession of the Green Frogs: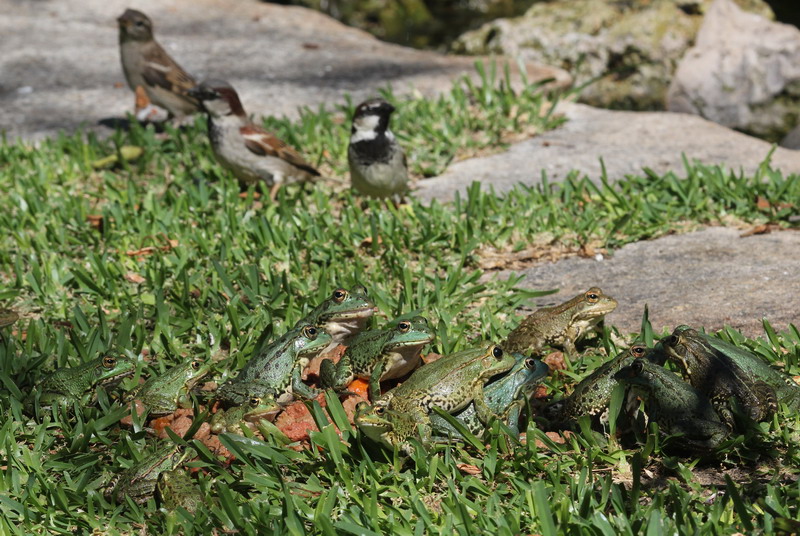 But courageously the continuously come closer and as courageously …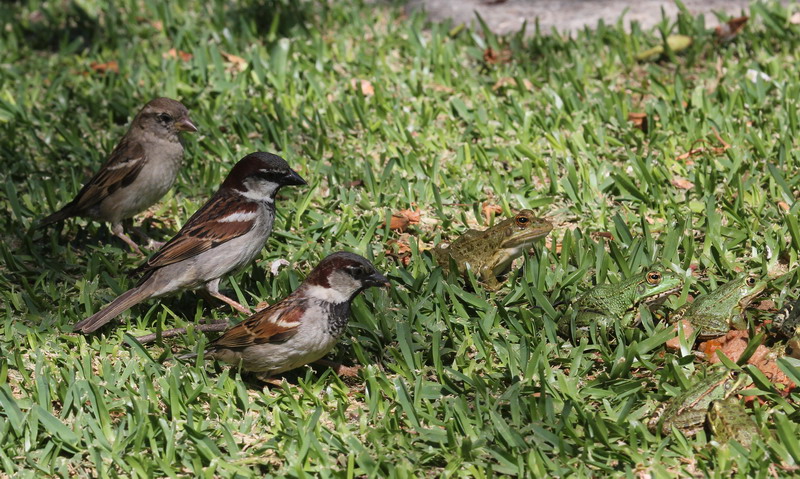 … the Green Frogs remain seated very quiet. It seems they became big friends in the meantime!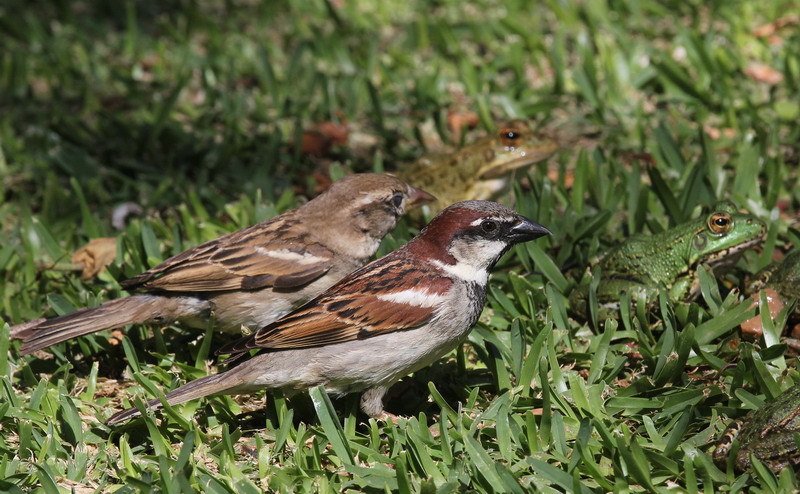 And then the first Sparrow is right beyond them and …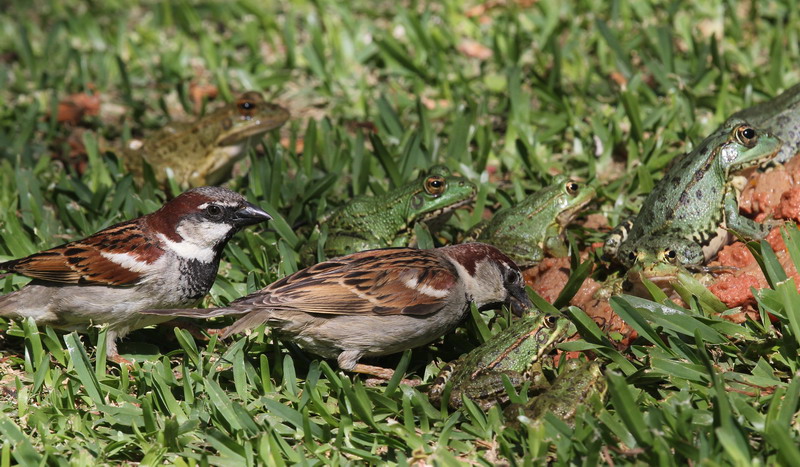 … quickly catches a big bite!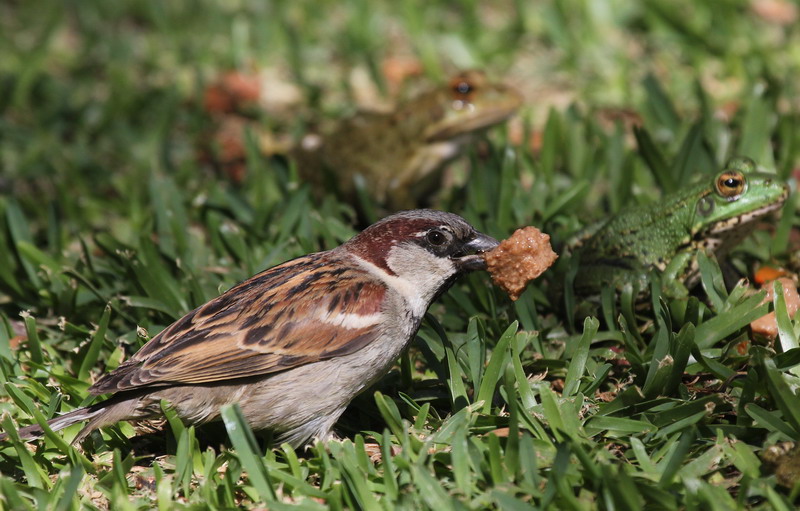 It's so funny to sit on the edge of the pond and to watch all these doings!

Best regards
Birgit Kremer