Family Wagtail
July 13 2011
On this lounger at the moment nobody is allowed to take a sun bath, because "Gertrud", a Wagtail, which already for many months is visiting the garden, gave strict order to her altogether three fledging chicks …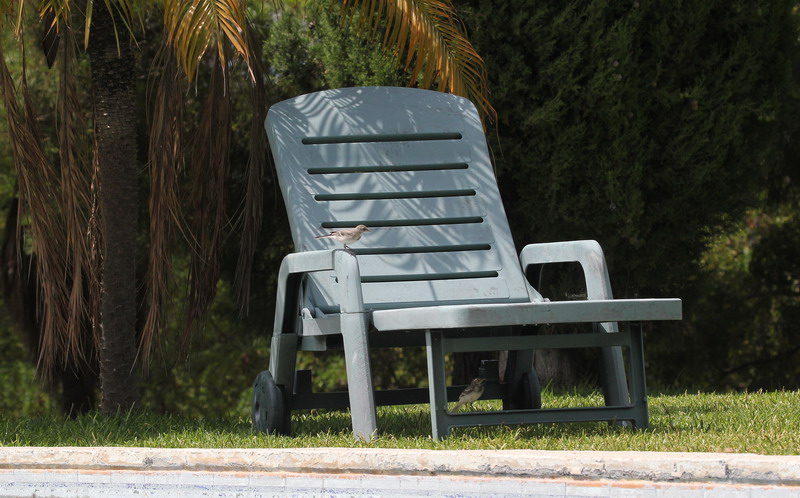 … to wait in the shadow of the lounge for her, which the chicks impatiently are doing, because they are very hungry and cannot yet catch anything themselves: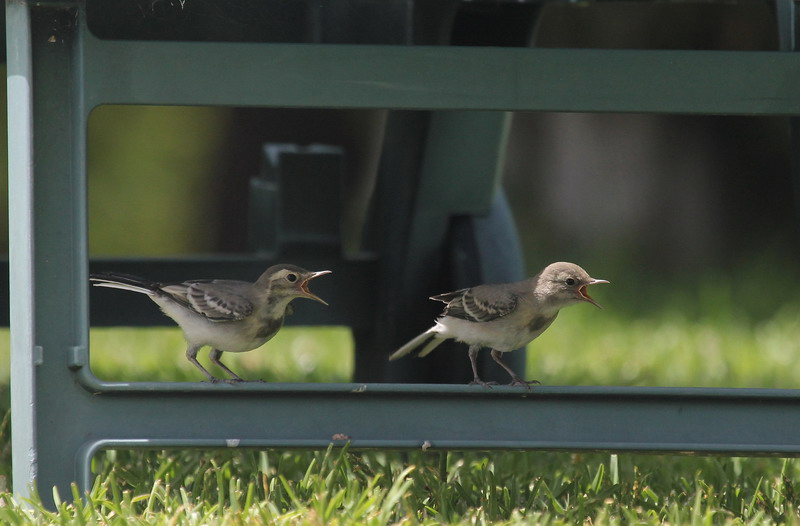 Time and again Mum Wagtail is bringing the very best tidbits …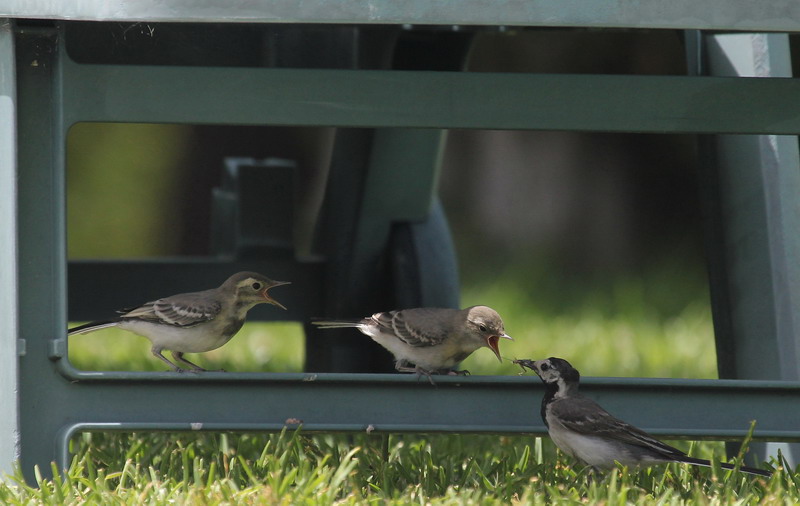 … to her nearly insatiable chicks: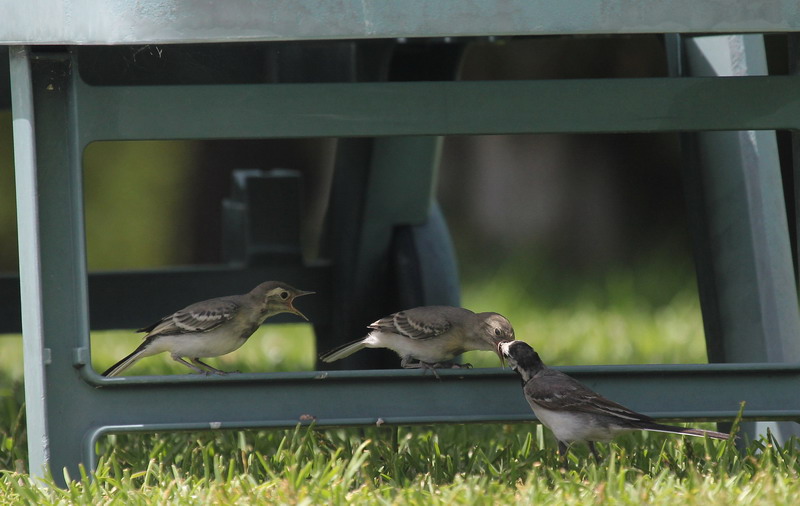 " "Now it's MY turn!" both brawl co-ordinatively: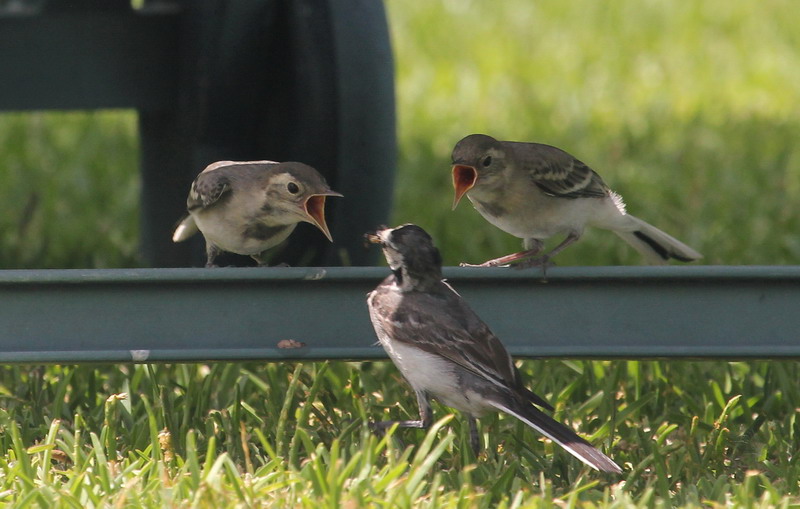 Very caring and fair mum Wagtail is distributing …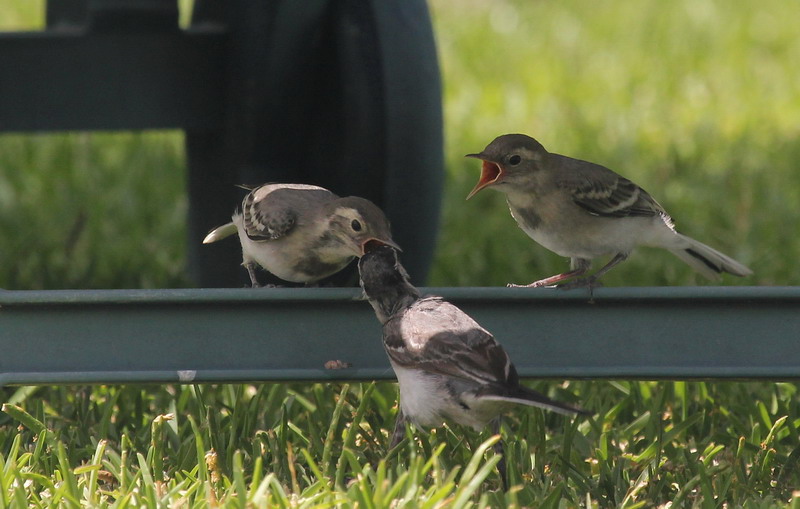 … the food brought along …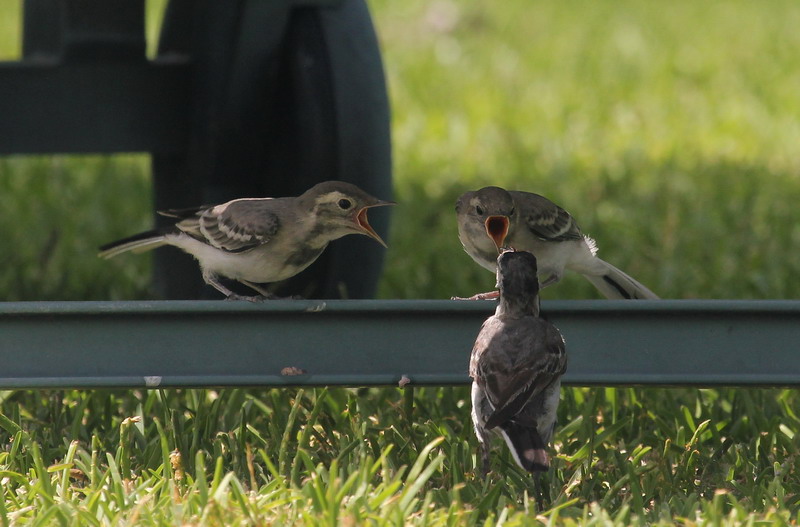 … among both of her youngest: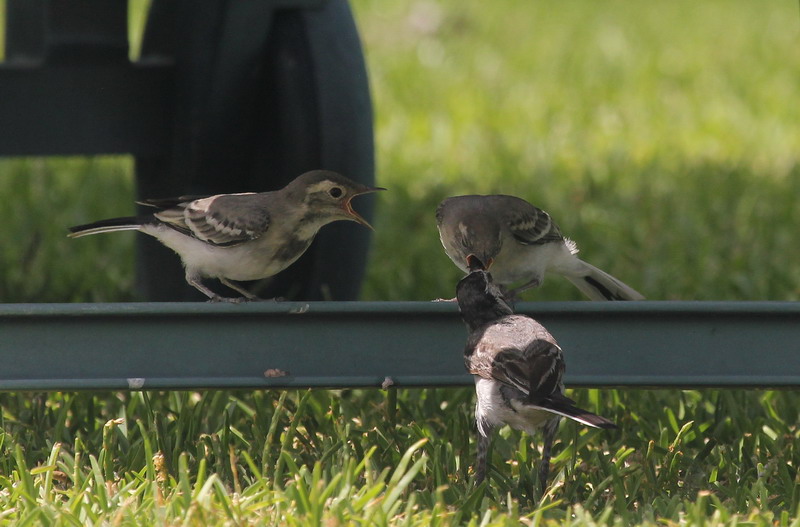 While Mum immediately flies foraging again, the chicks relax in the shadow of the lounge: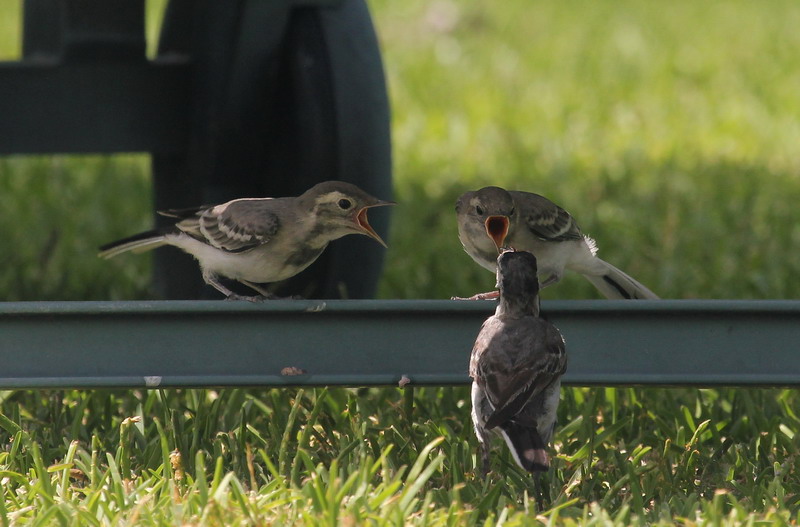 Once in a while a very important walk at the edge of the pool is due and …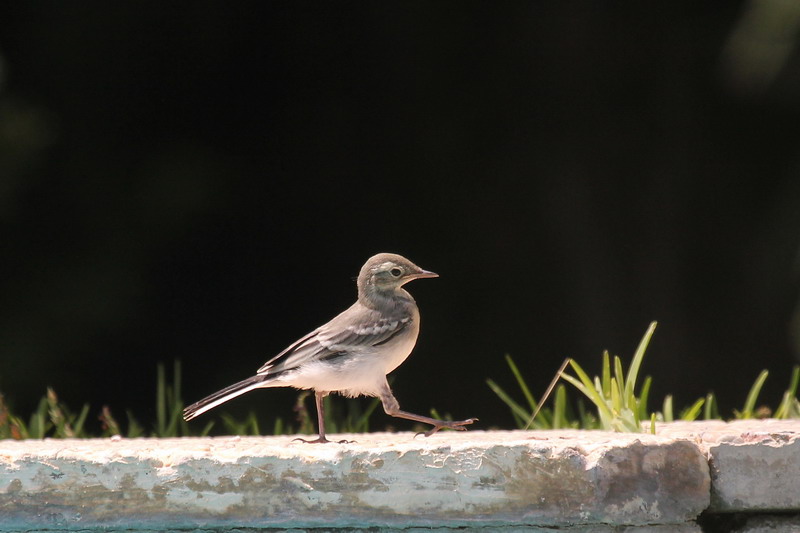 … they agree:"That's endless long time, till Mum brings new food:"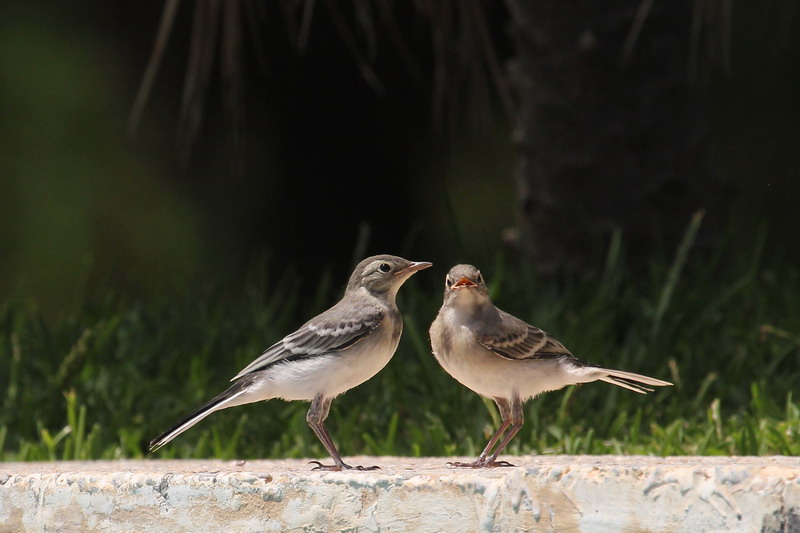 With sullen face the wings are trained, which …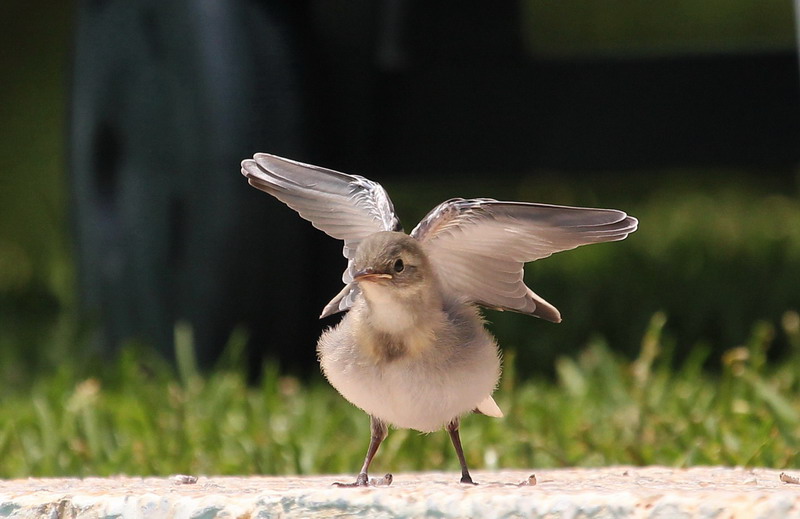 … makes unbelievable tired!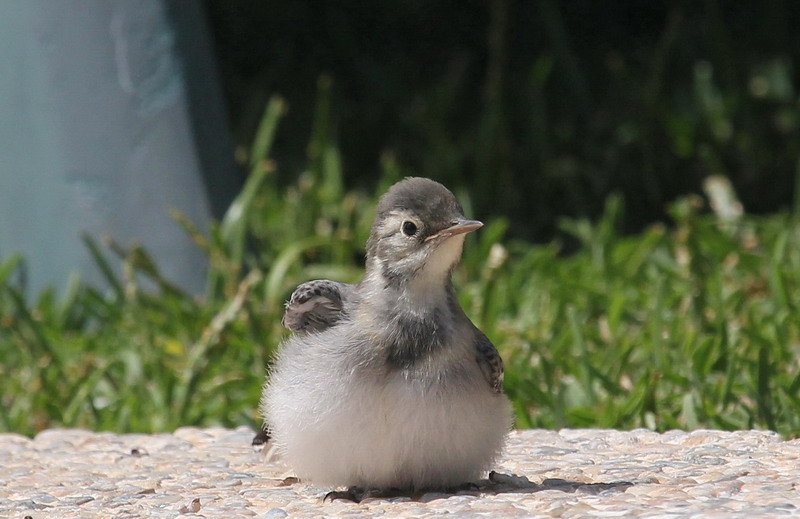 Finally Mum is back!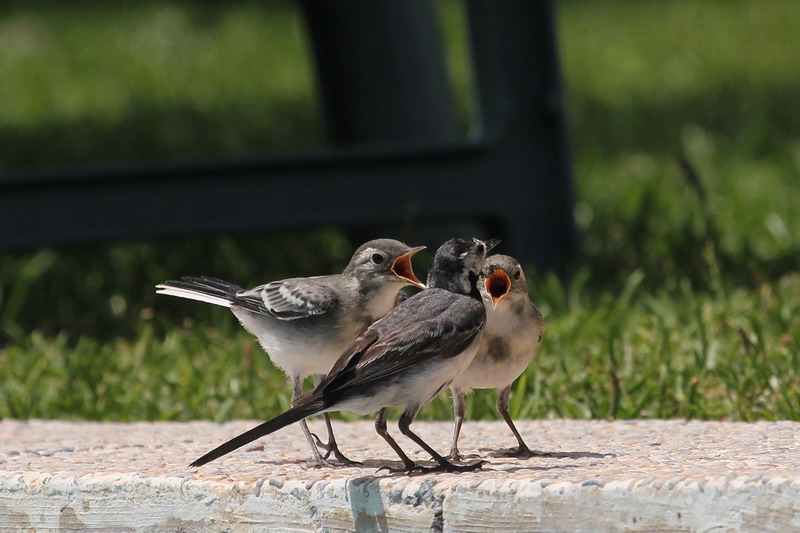 "What's all this good for?"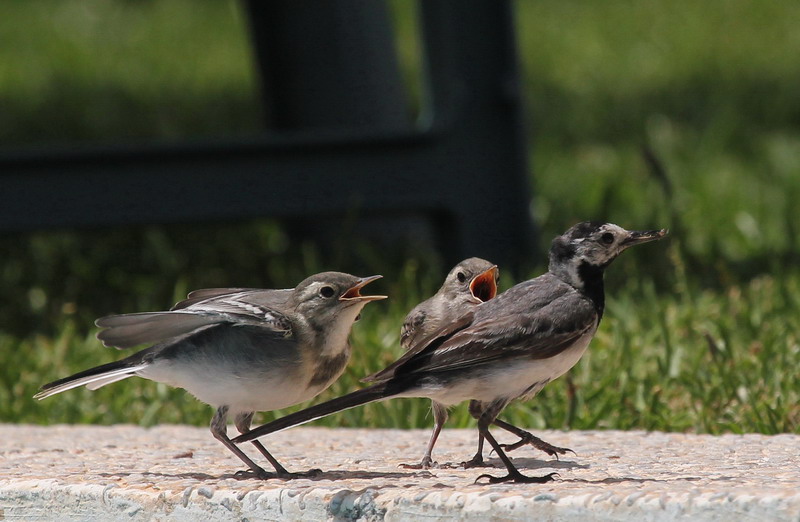 Completely disgusted the chicks note, that Mum still has an insect for the eldest chick in her beak. What a cheek!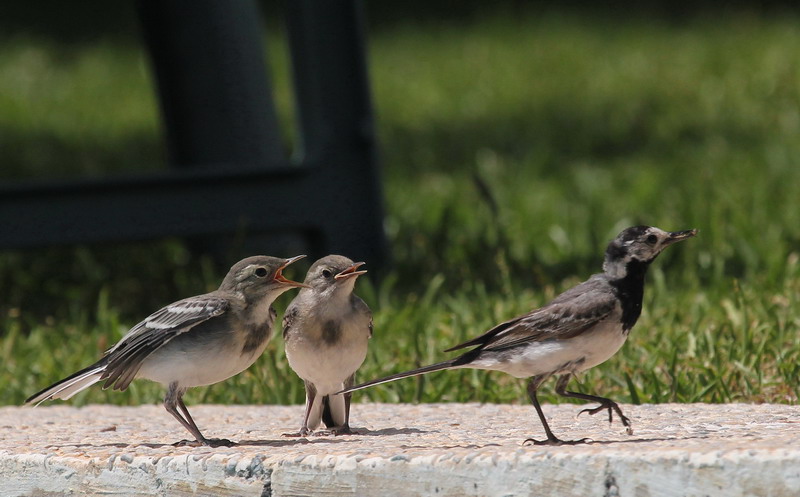 The youngest is even running behind Mum: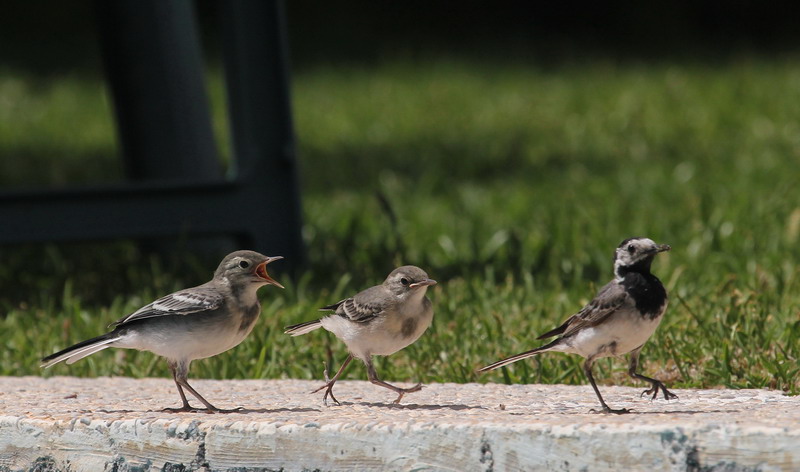 But nobody goes too short: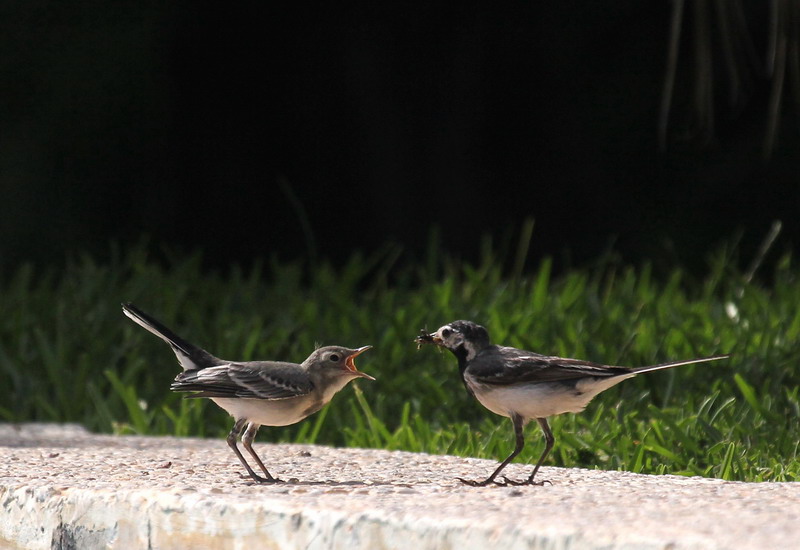 Again and again Mum brings new insects and …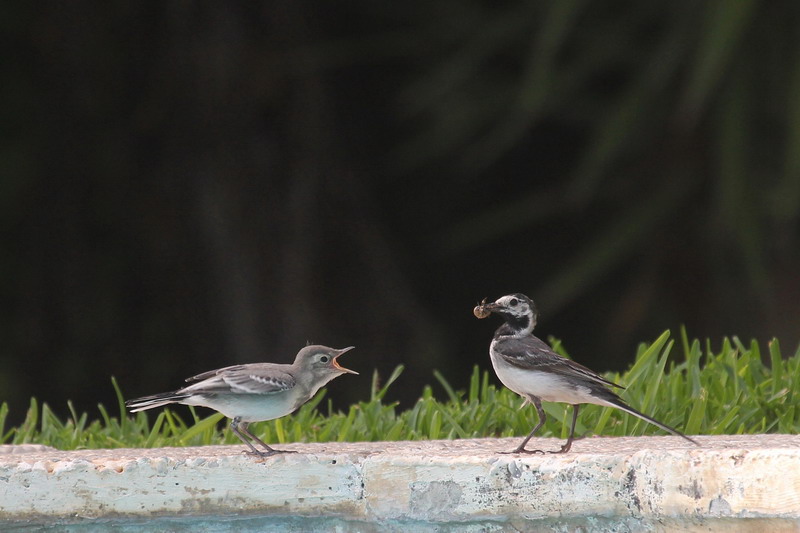 … is feeding equitable …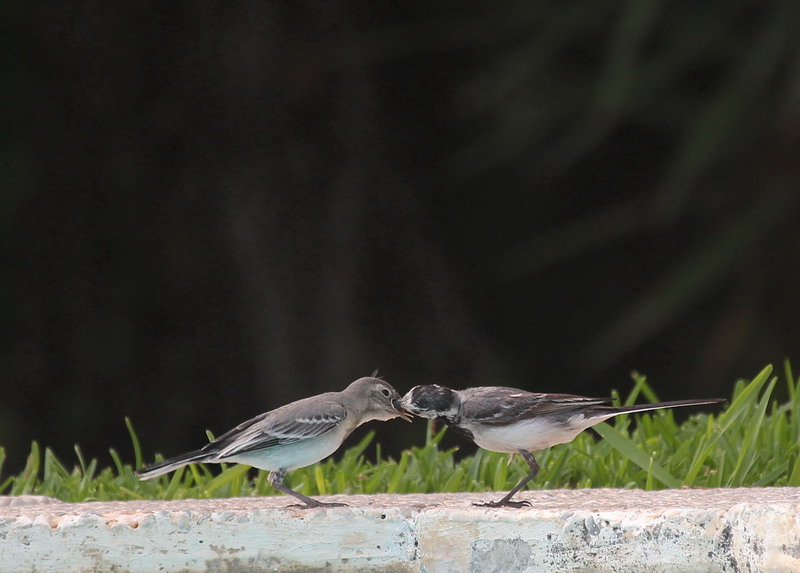 … to her insatiable chicks: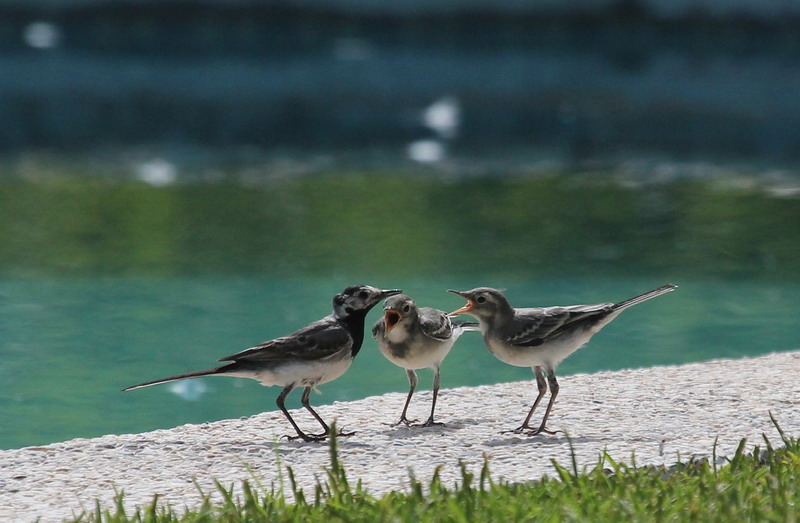 These funny scenes take now already place for three days in the garden. The eldest chick hardly is staying under the lounge, but nearly always accompanies her Mum on her flights.
Best regards
Birgit Kremer