Fight of the Green Frogs for the Water Lilies
July 24 2011
With the first sunbeams in the early morning the flowers of the water lilies open. A moment the Green Frogs are excitedly waiting for, because …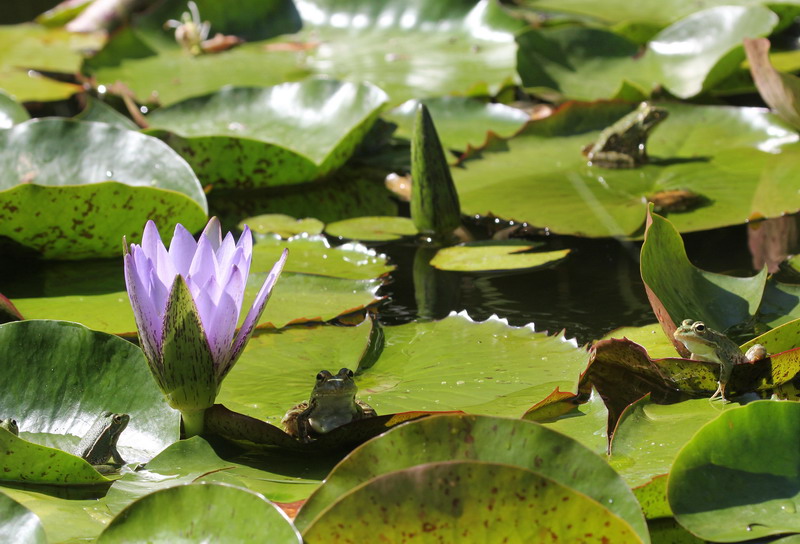 … places in these flowers …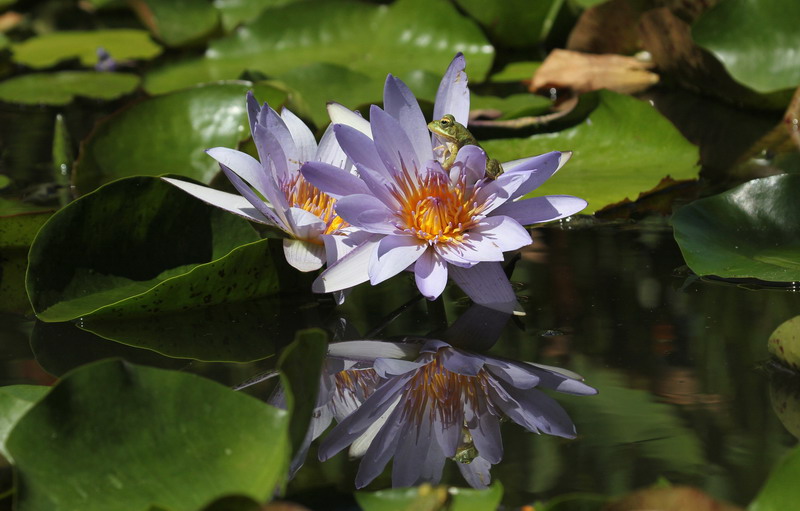 … are highly coveted, because there the insects are landing!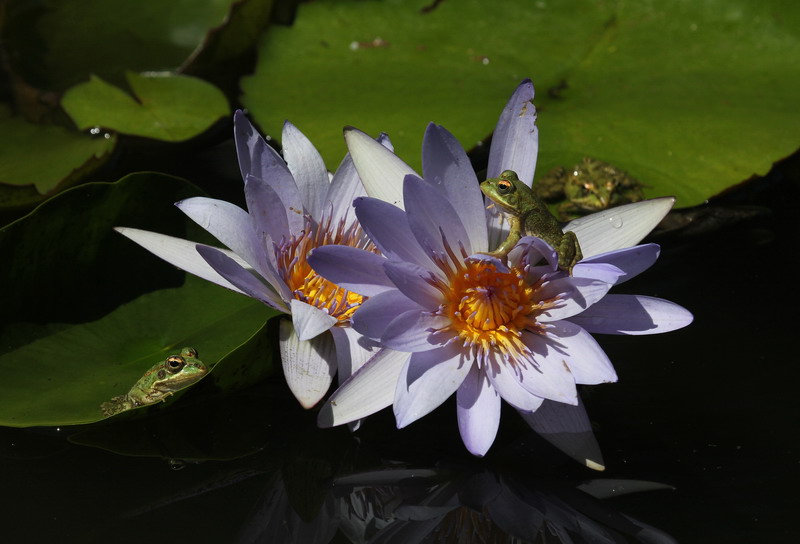 "You can do whatever you want, but I was first here!" The early riser …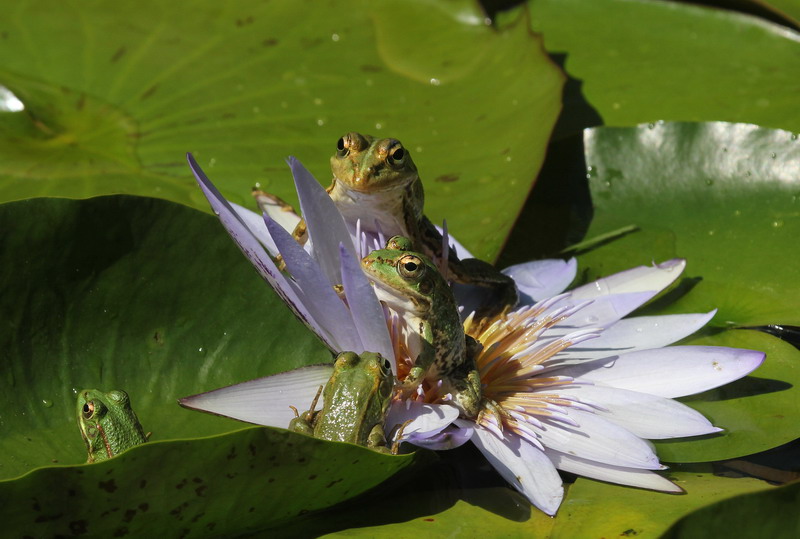 … fends off bravely the attacks of its colleges, who contests the flowers:
Also this daring attack our little courageous Frog braves: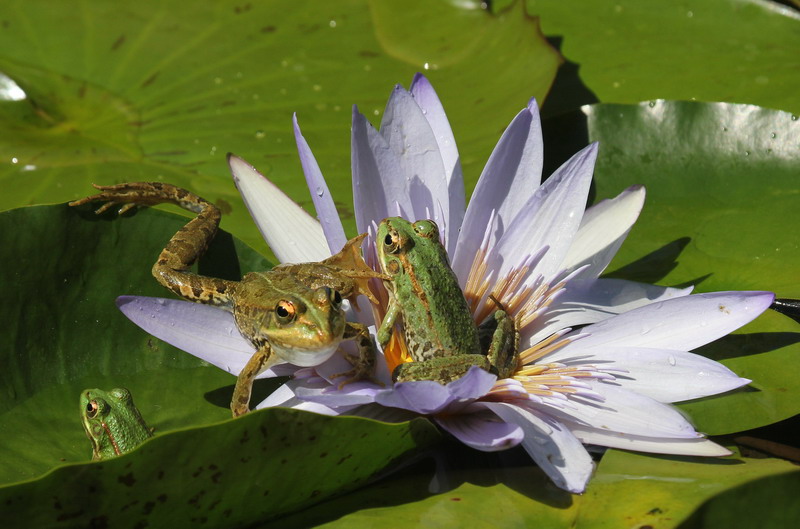 An ancient Frog-wisdom says, that sometimes its best just to ignore the opponent!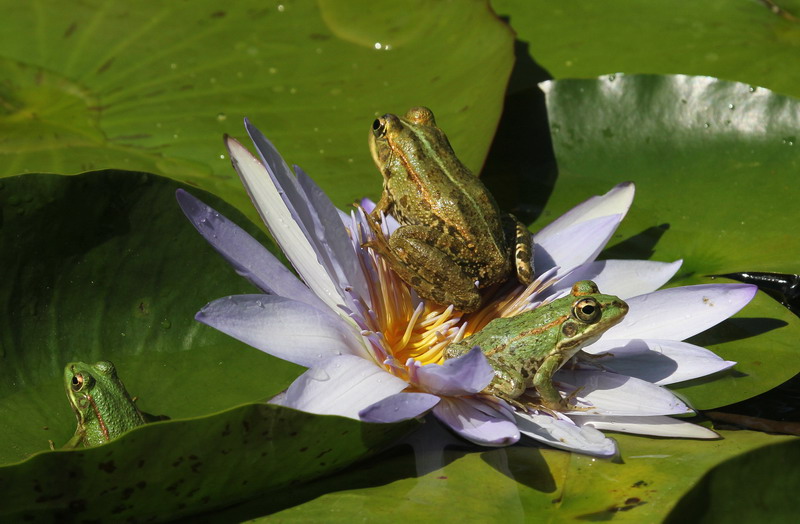 And in fact he already had discovered the enemy, whom …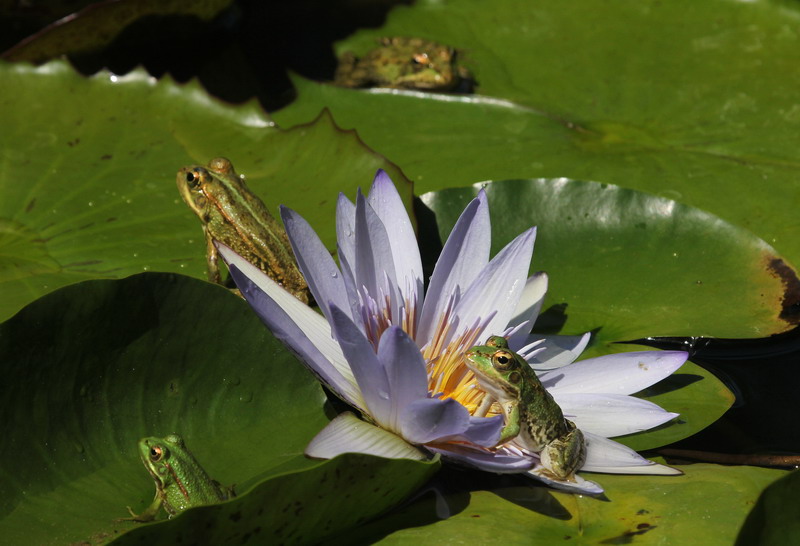 … he furiously expels: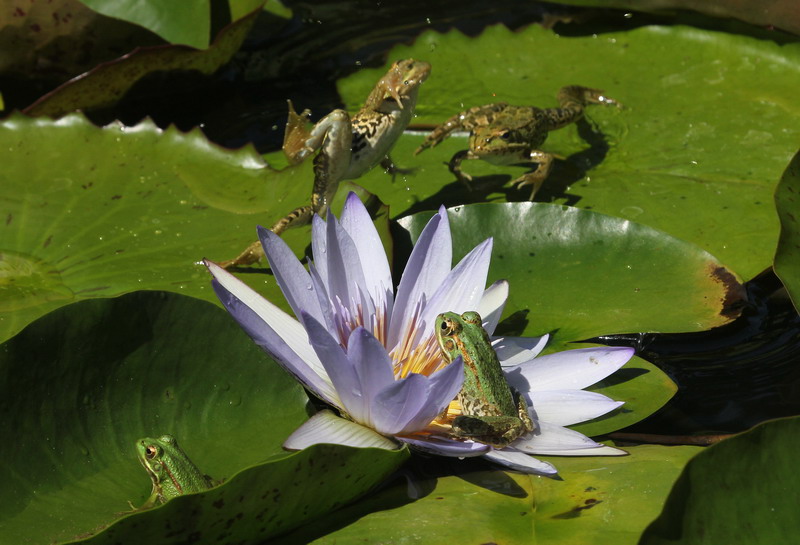 Exhausted from the fight he asks the flower for shelter, but …
… hours are passing, the sun sets and … our little Frog is still sitting in the now again closing flower for which he faught the whole day against his opponent.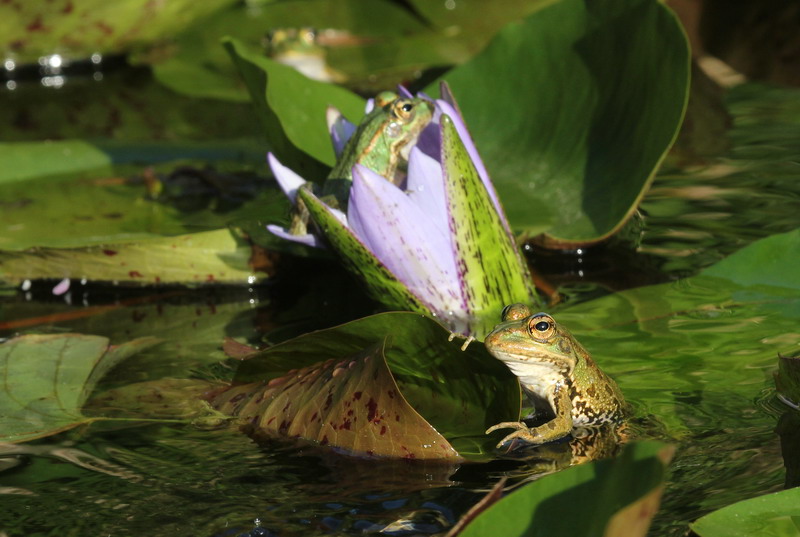 Best regards
Birgit Kremer