A morning in the homey biotope - Oriole, Honey buzzards and Green Frogs
June 01 2012
Dear reader!
On Sunday I didn't only hear the beautiful calls of the Oriole, no, I was finally lucky enough to see this secret guy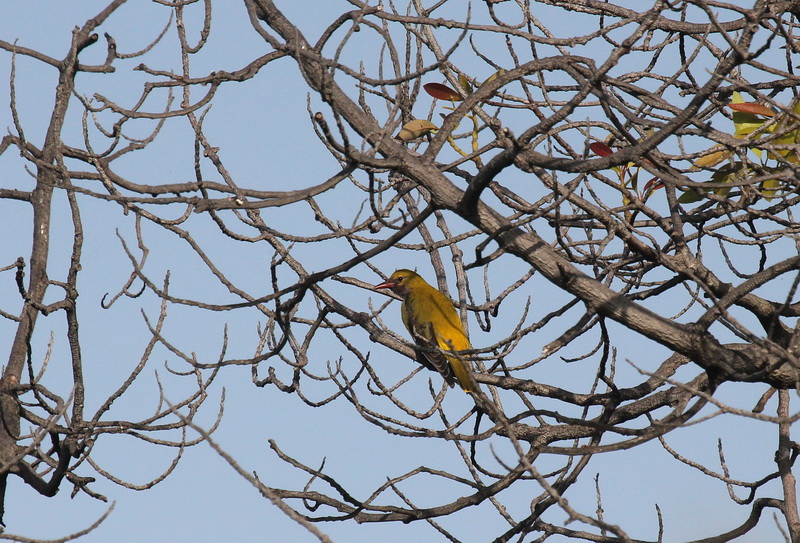 The Red-rumped Swallow still is collecting very enthralled the feathers: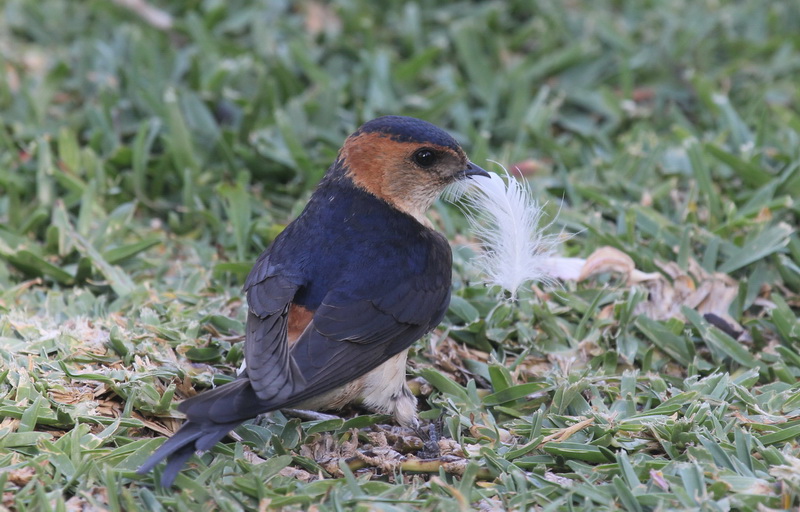 Again and again I looked at the sky and suddenly I discovered, coming from the south, three Honey Buzzards: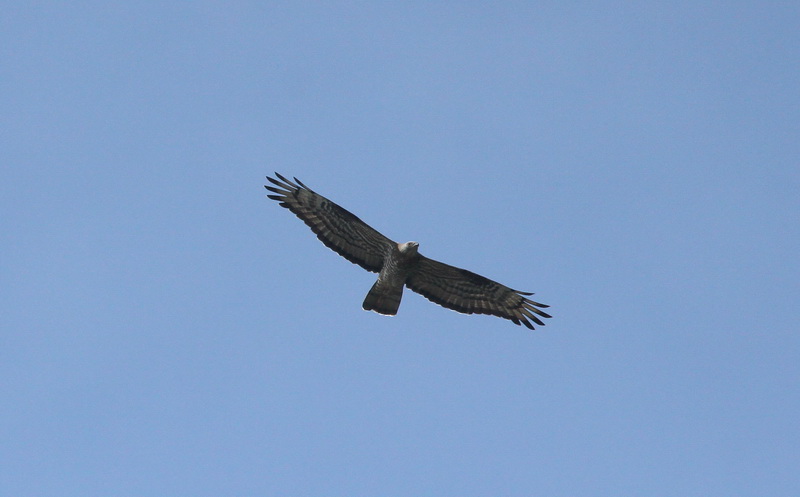 And as fast as they showed up …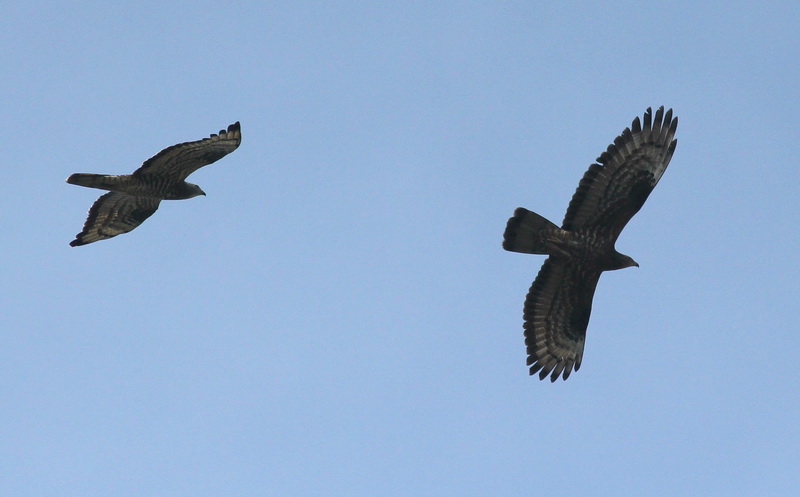 … they disappeared in the direction to the north: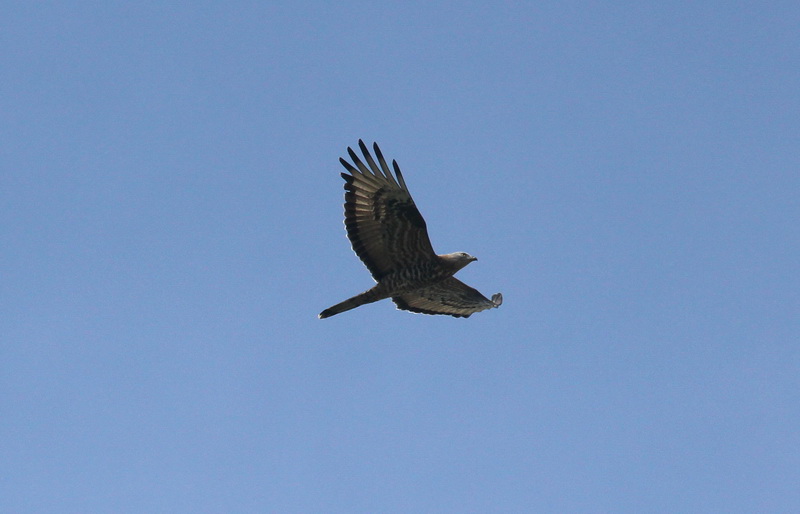 And as usual funny happenings at the pond:
"With this measly fly in front of my nose I would not bother about!"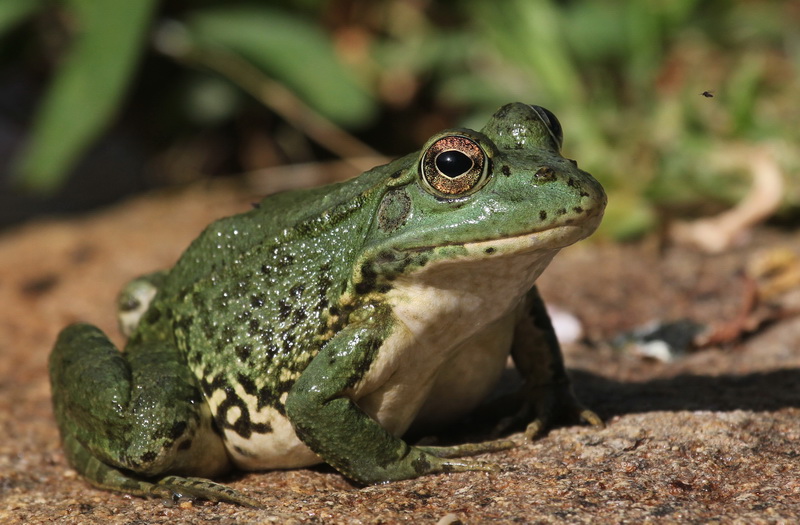 "Rather I'll spend my time clearing my neighbor out, that …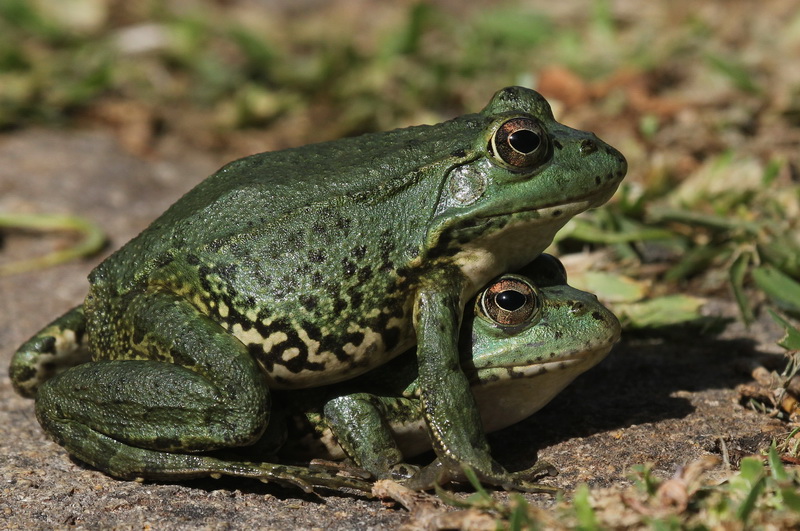 … she isn't snapping away the fattest flies!"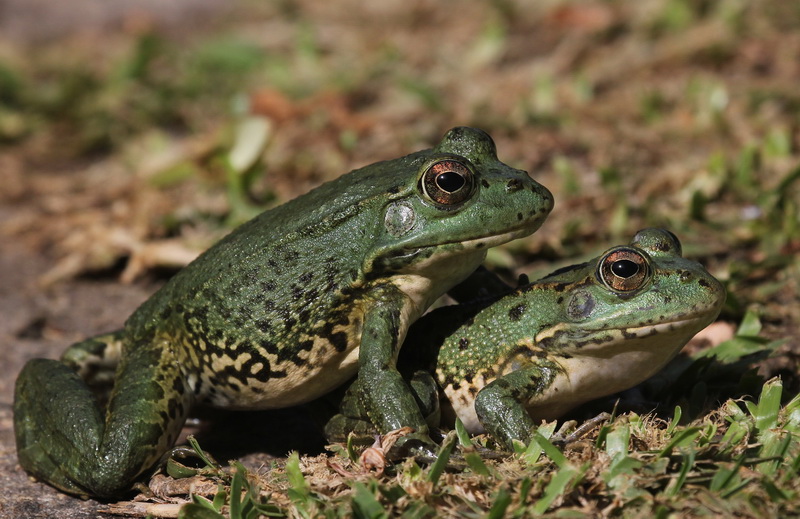 Together with a fly this …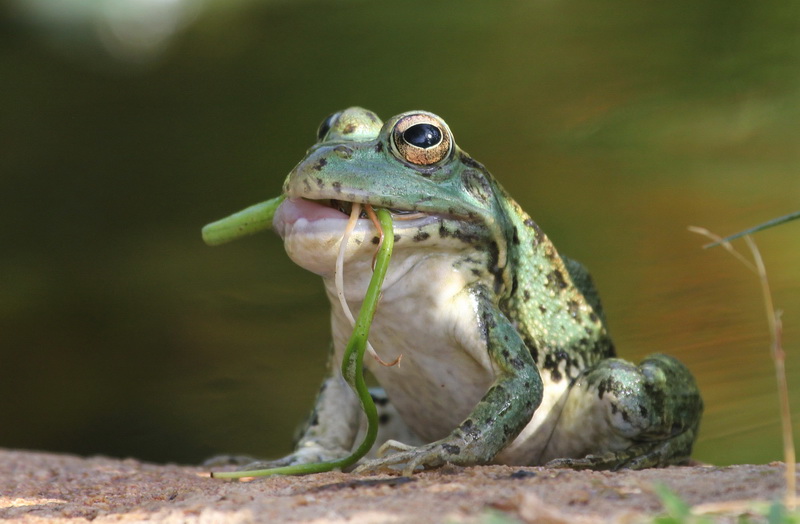 … female frog caught a wilted flower and ….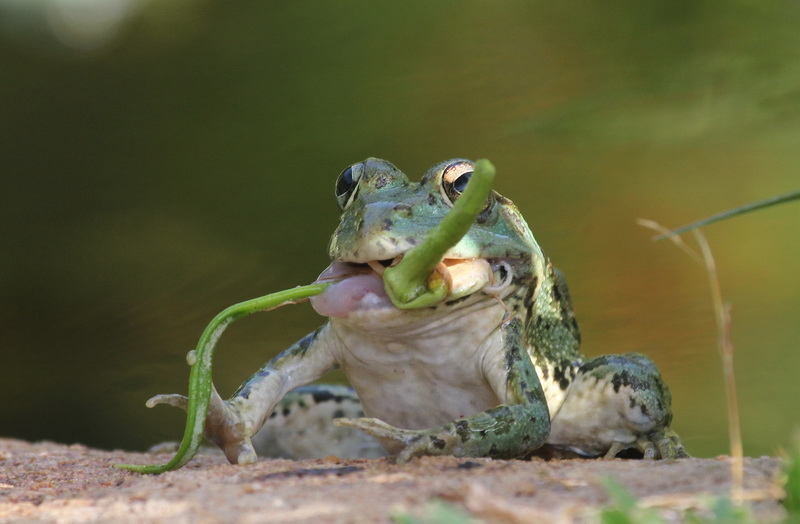 … only can get rid of it with the help of her fingers: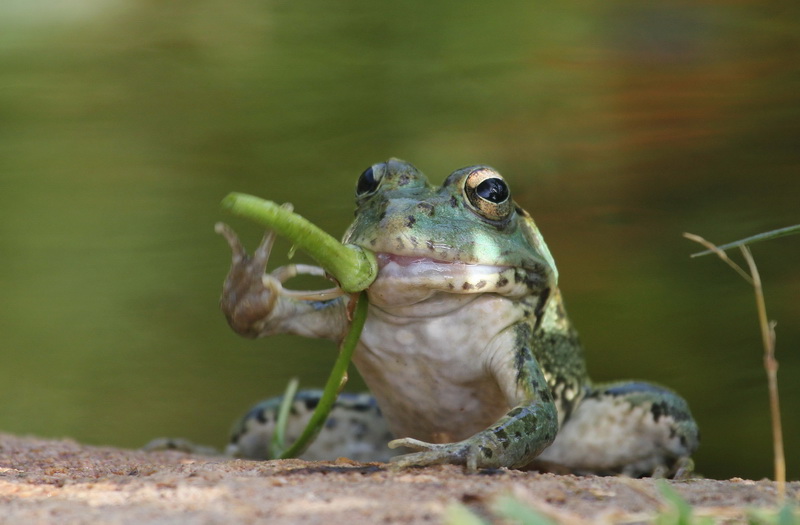 And these two Frog-ladies came in the water into conflict about territorry. A very serious problem, about which I cannot help but yell with laughter!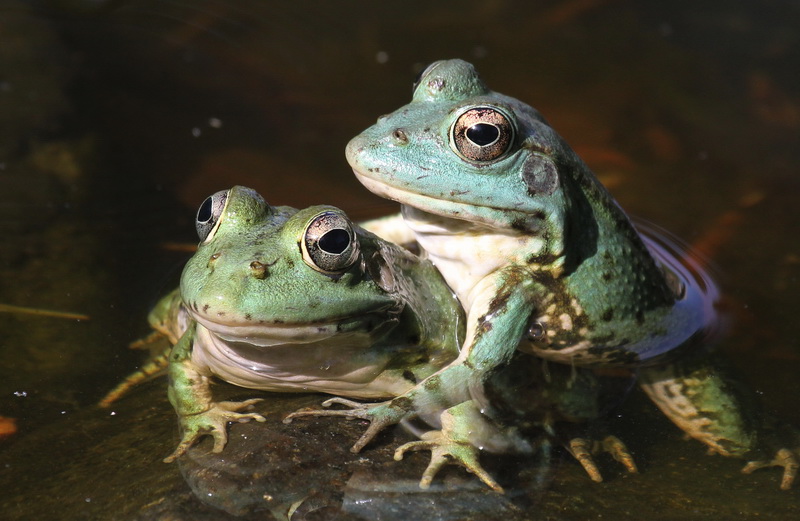 Best regards
Birgit Kremer