Young Grey Heron at the biotope
October 19 and 20 2013
Dear reader!
To my great pleasure and to the horror of the frogs in the ponds …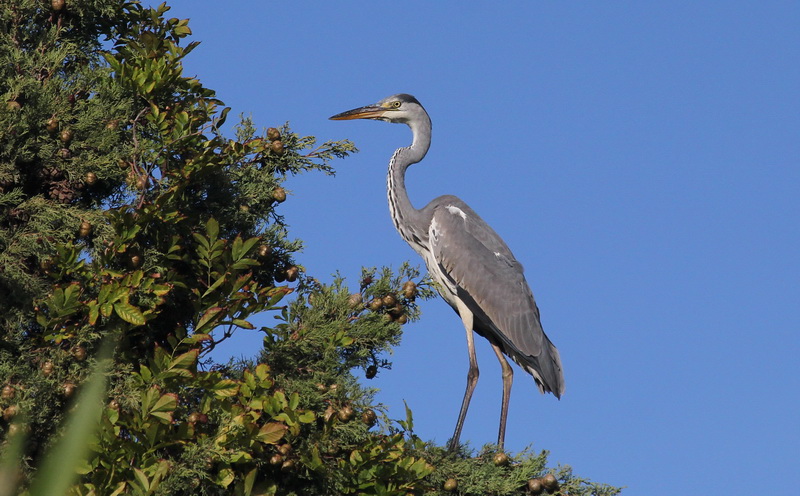 … this young Grey Heron visited my garden during the last days: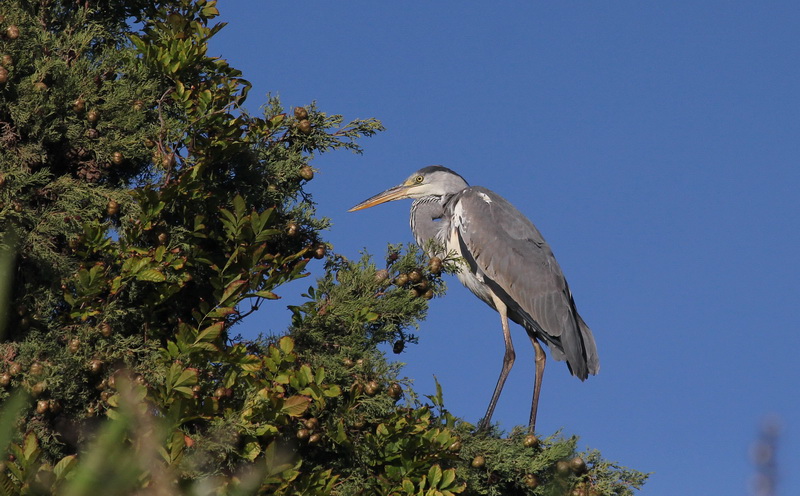 Obviously deadly tired again and again he hardly could keep his eyes open: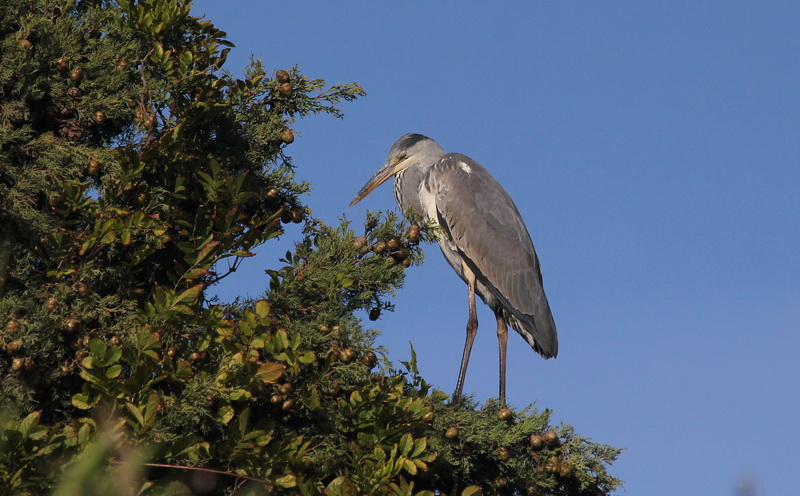 But suddenly the young Grey Heron was wide awake and …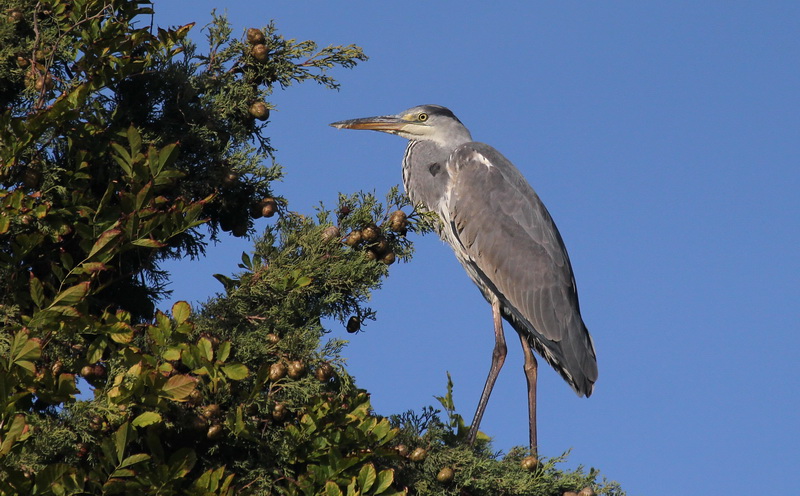 … started an …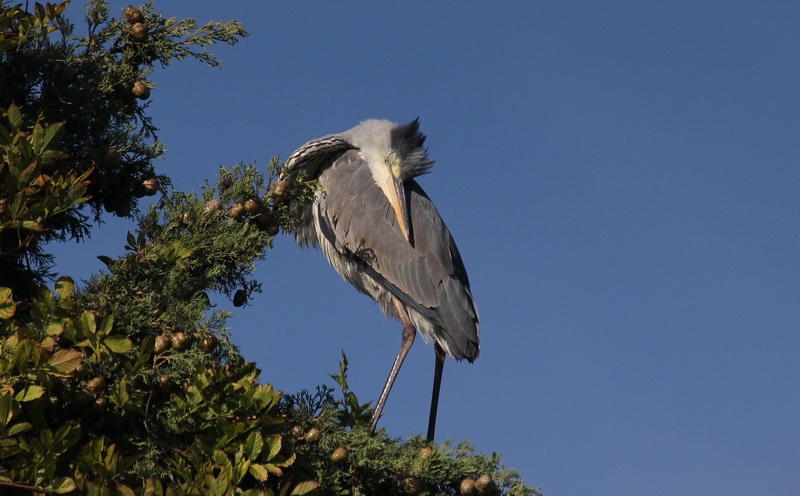 … extensive preening: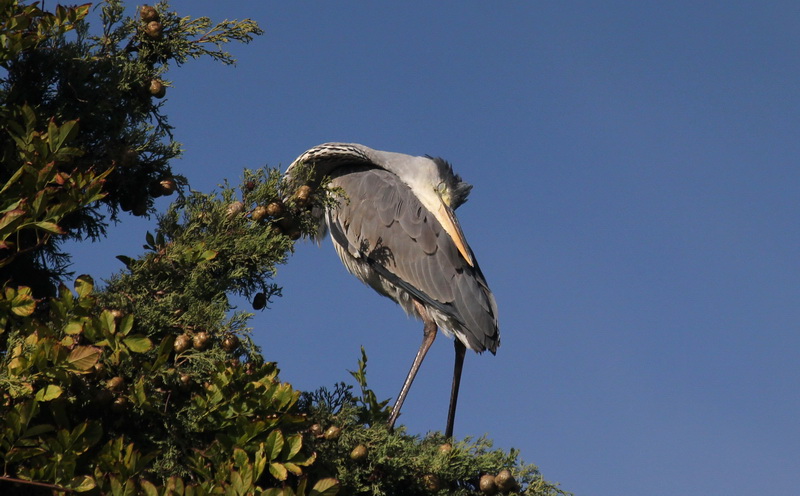 And how he enjoyed to scratch himself with his claws! Such claws has a ring to it.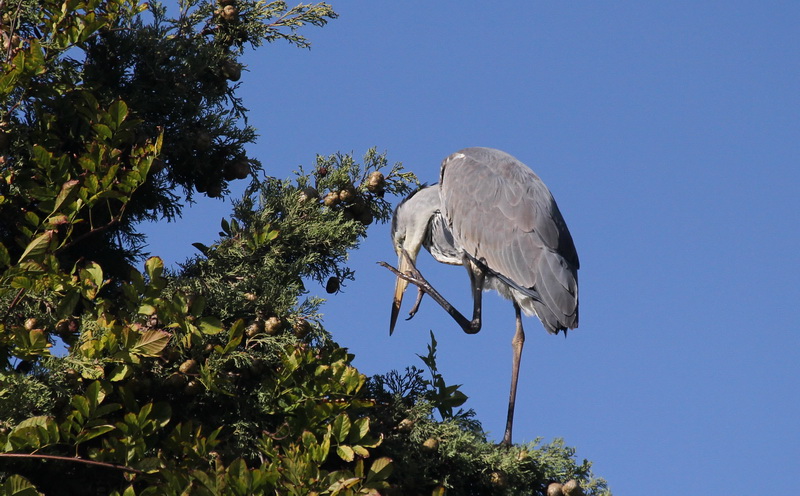 "Well, now I am again immaculate!" Miss Grey Heron decided: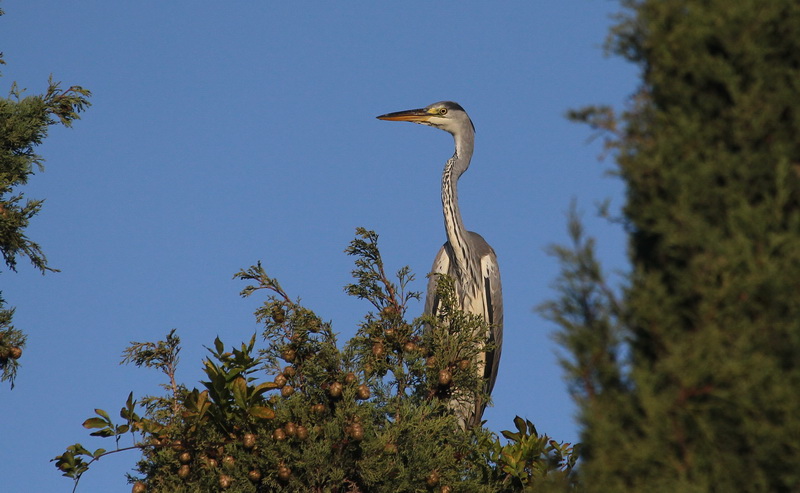 Best regards
Birgit Kremer
All photos
©
copyright by Birgit Kremer
webmaster Sabine Börsch
Impressum