First experiences in the new garden
May 05 2016
Dear reader!
Now first pictures and experiences, after moving into my new house, from the new garden, which already gives me much pleasure! Here the corner with the garden pond and the birds bathtub. Ah and also Rico is checking.!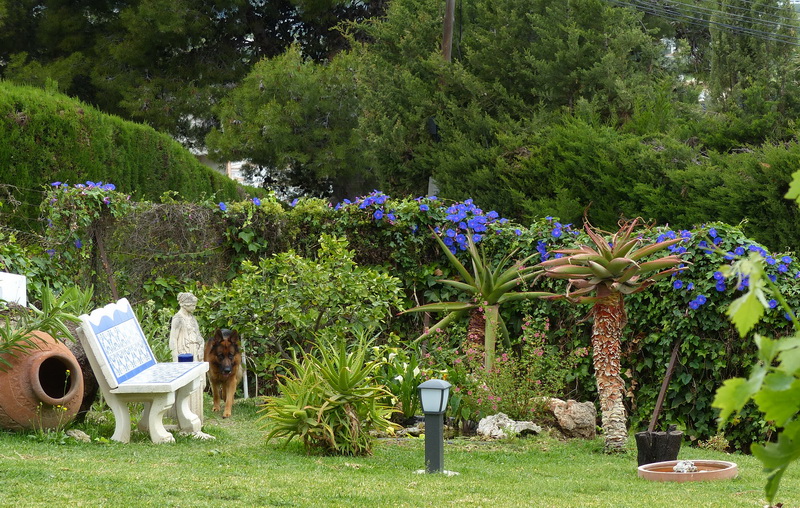 The still small fruit trees are carrying first fruits and are a real success!
"What's going on there in the back?"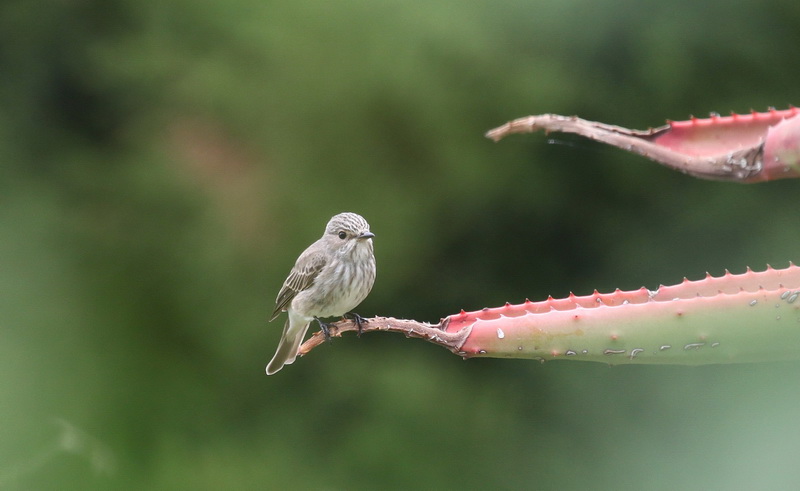 Great, the water place…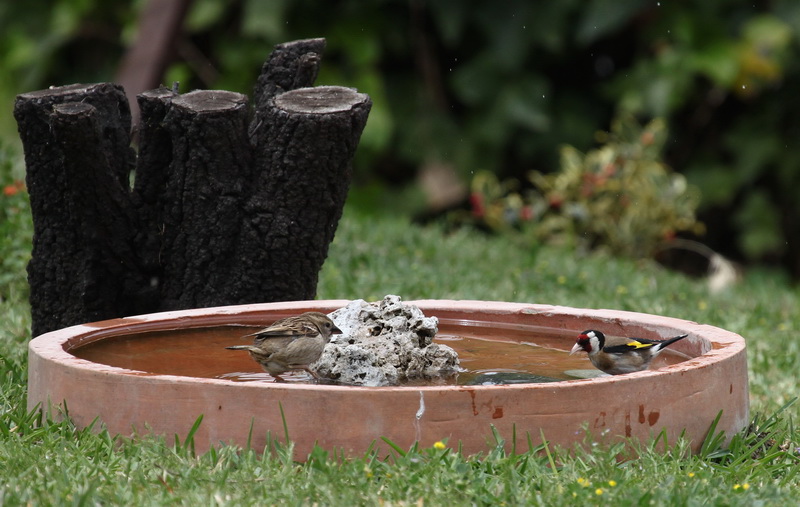 … and was thankfully accepted within a few days: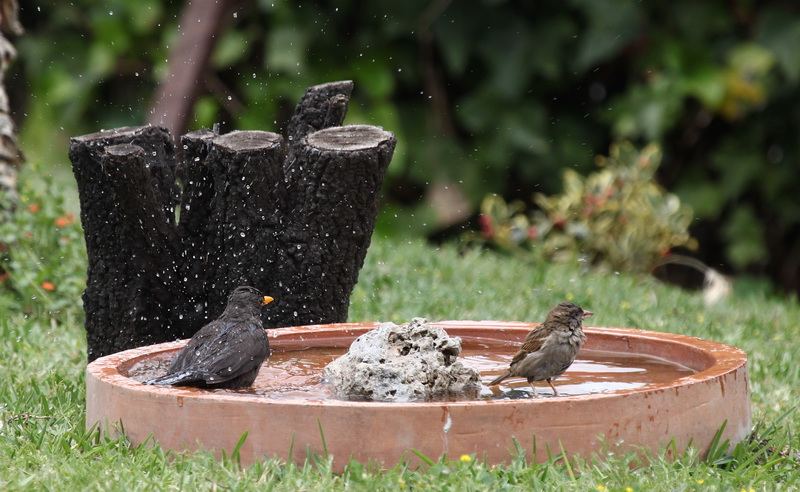 Just back from Africa, Mr. Spotted Flycatcher is seriously thinking about staying: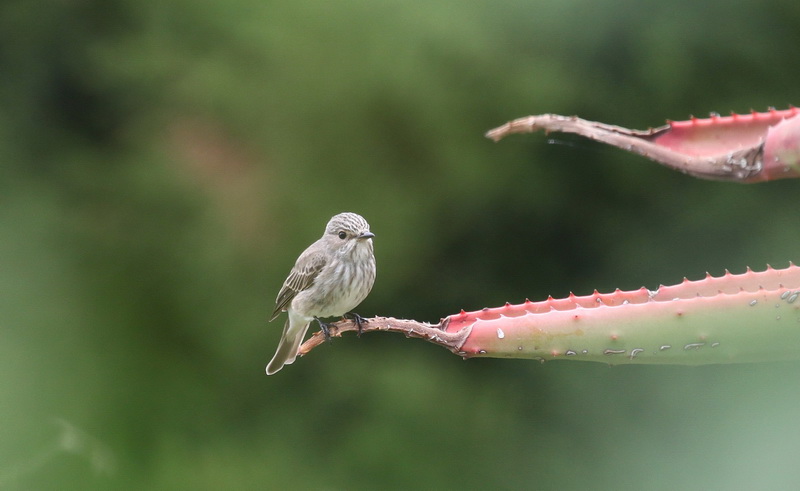 But Mrs. Wagtail already had decided and …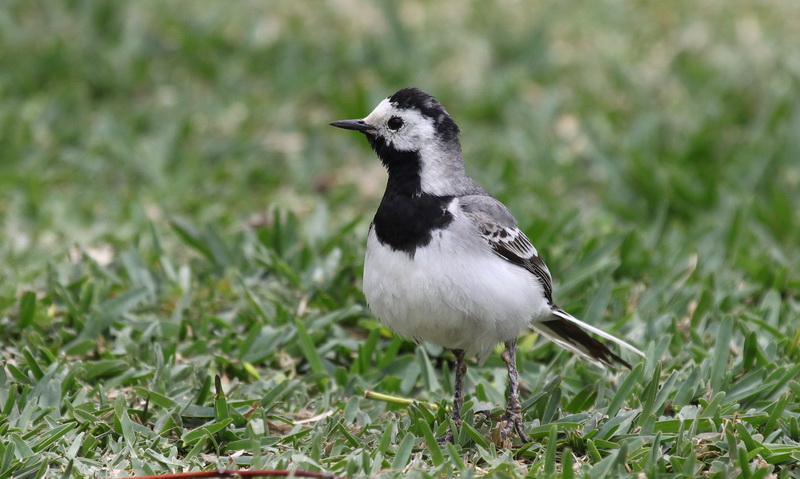 … is diligently looking for insects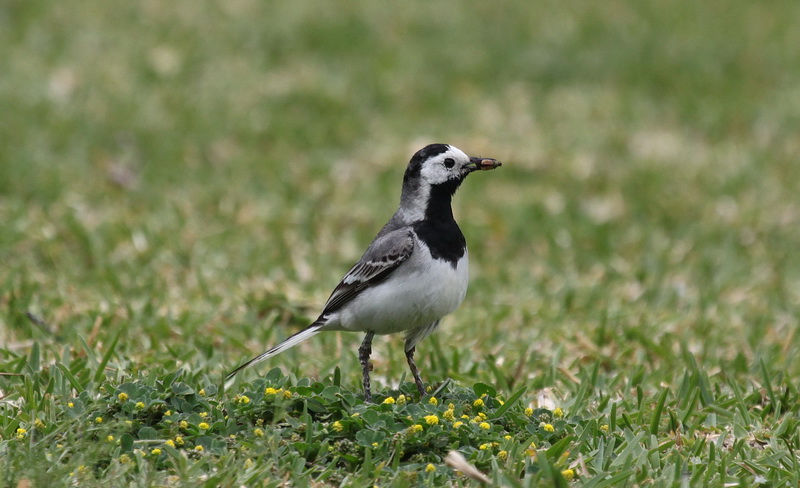 "Mum, I am hungry!!!"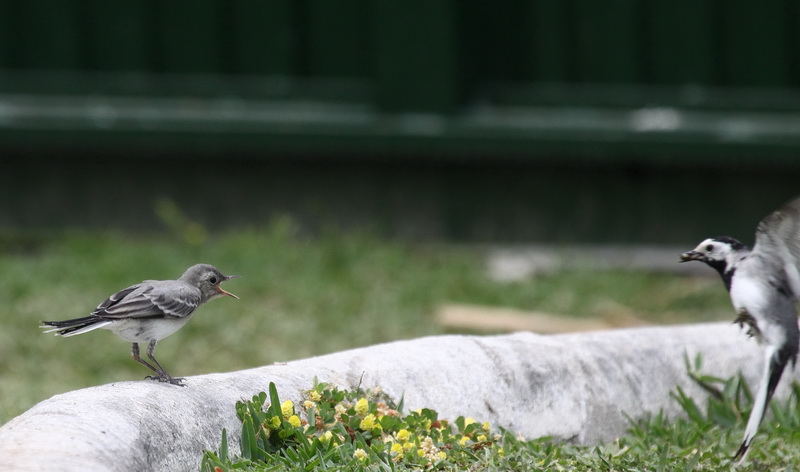 And the chicks beak is always filled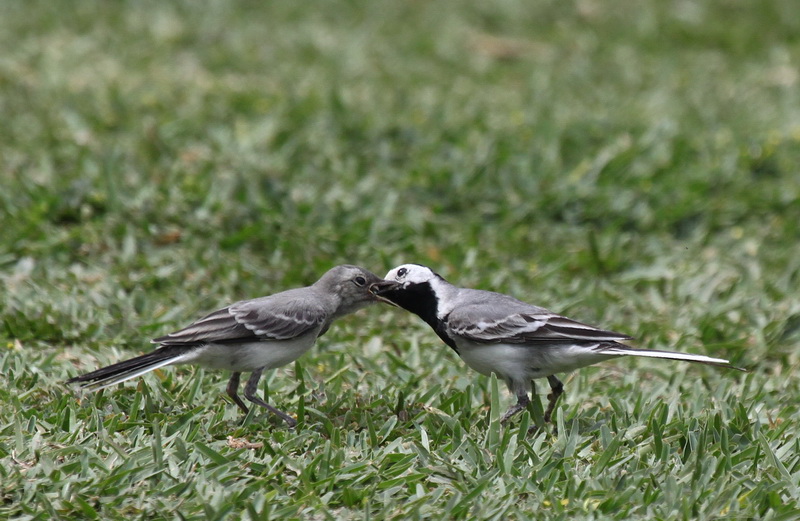 but it also tries to catch insects by itself: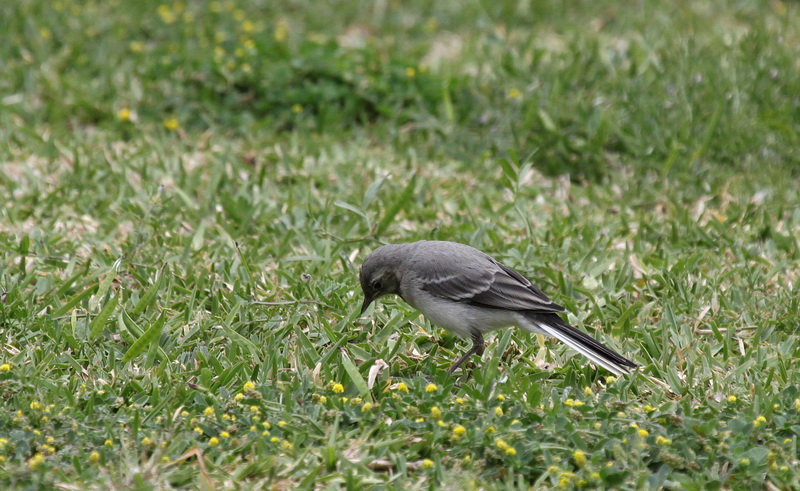 Only for a few days this Pied Flycatcher coming from Africa stayed….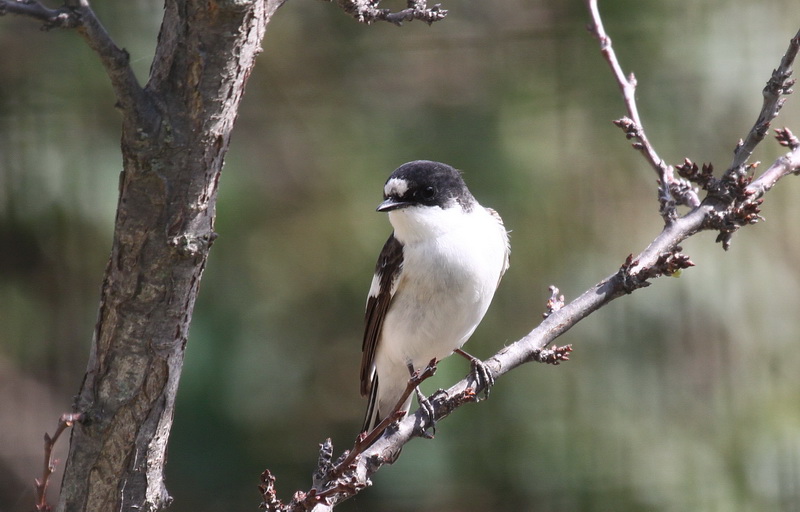 … in the garden. Who knows where he will be by now?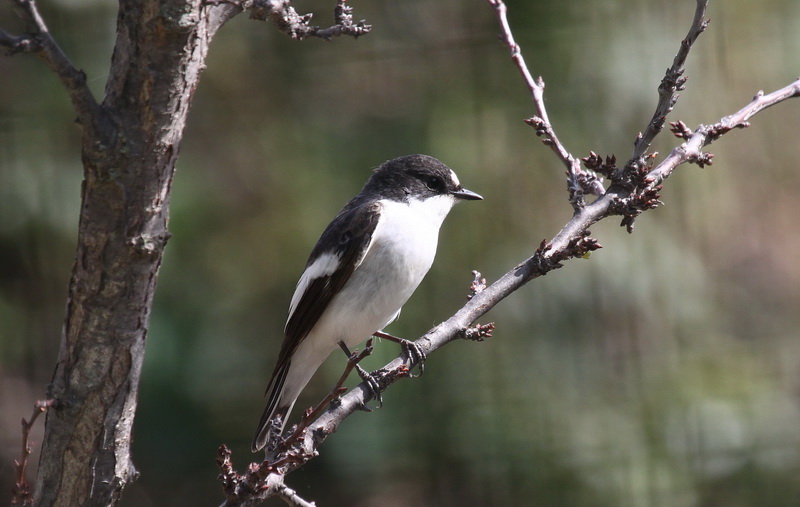 This Hoopoe looked totally annoyed and exhausted. Breading season is really stressful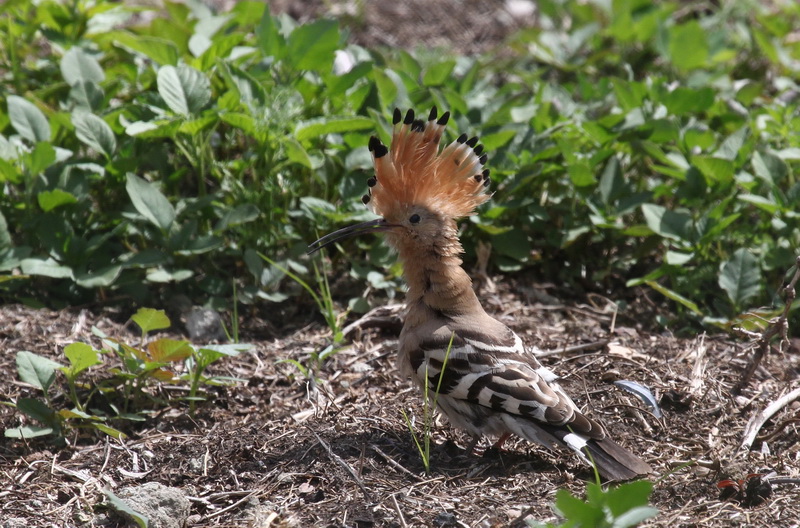 "I first take a bath in the dirt and see how to get rid of the parasites!"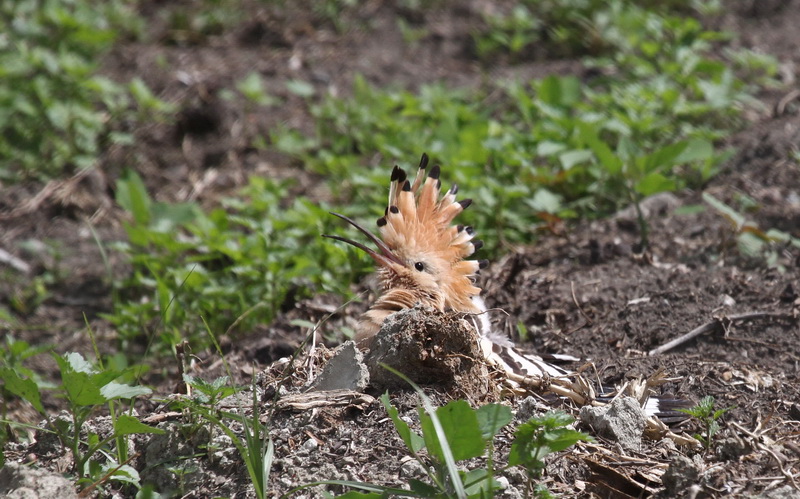 "I have a good laugh about, is that …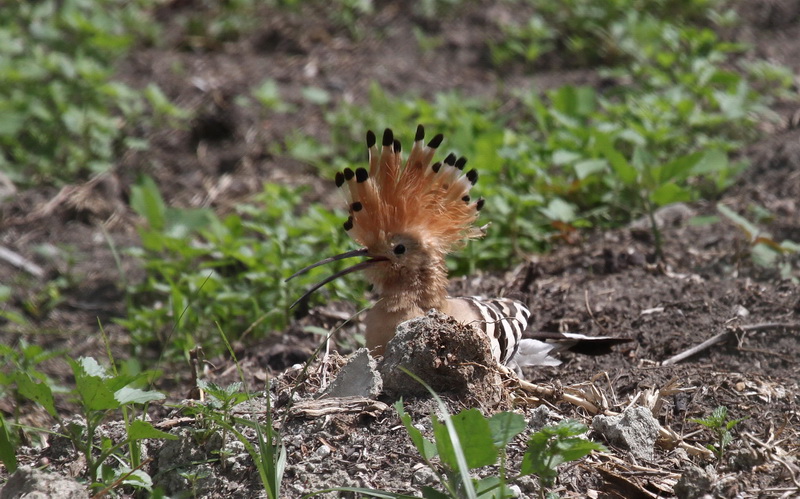 … a GOOD feeling!!!"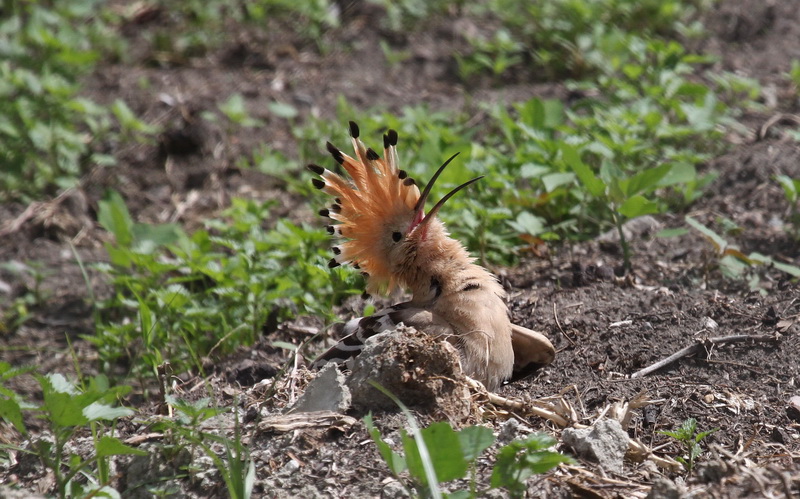 The birds also have fun in the bed department!

The feathers are taken gratefully for building nests!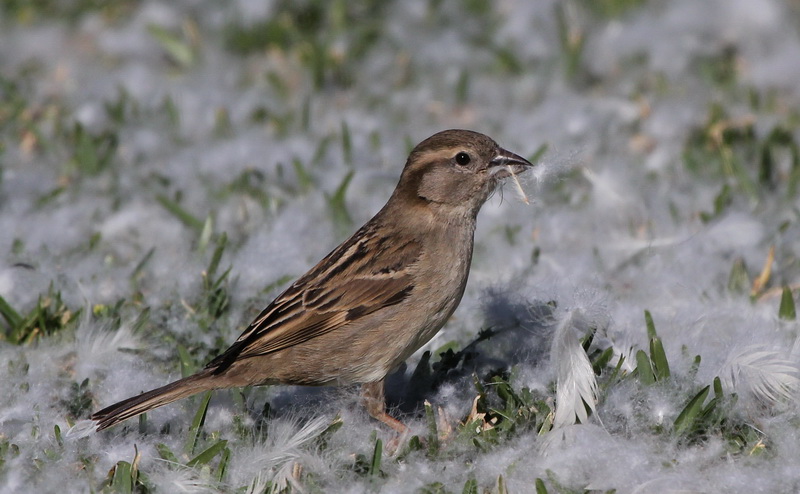 Well, on Mr. Sparrow seems to have grown a mustache: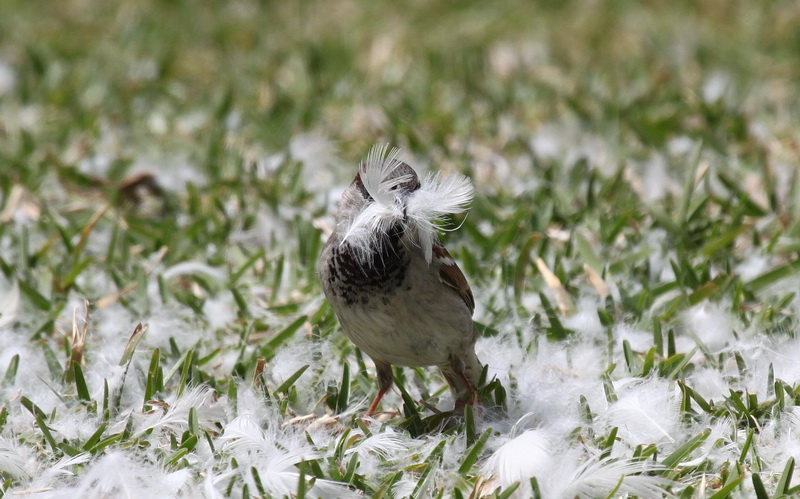 Mr. European Goldfinch pictures himself how soft his chicks will be lying: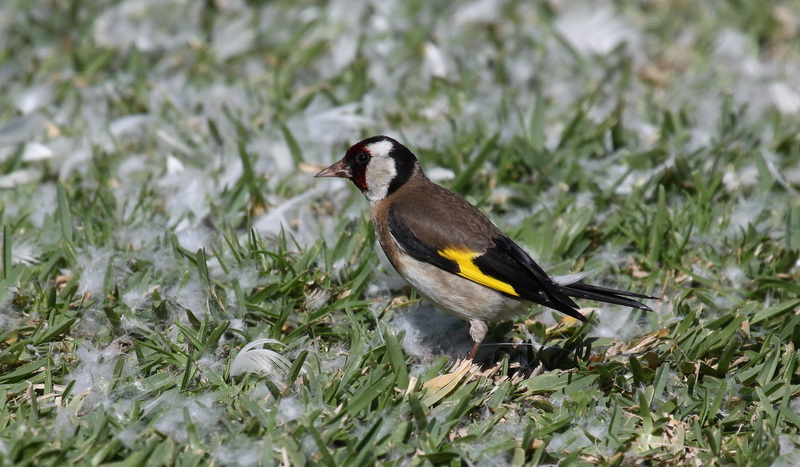 Ghee and the Swallows! It is just fun to listen and watch them. If Martin or …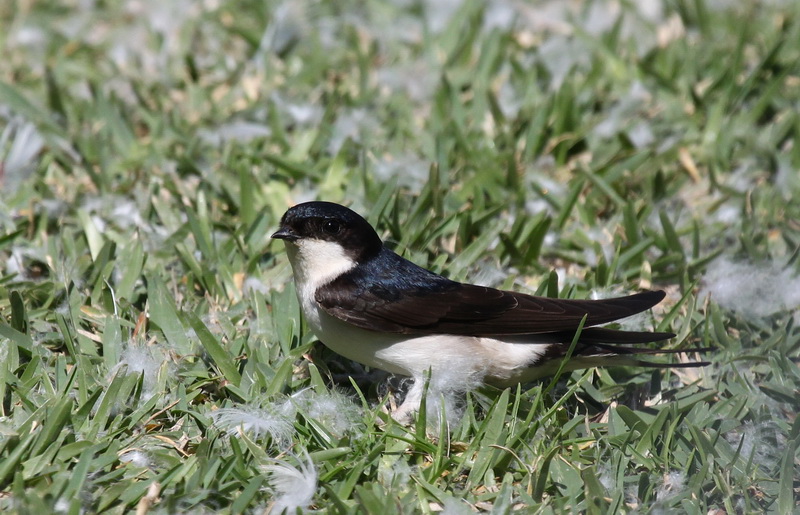 … Barn swallow or …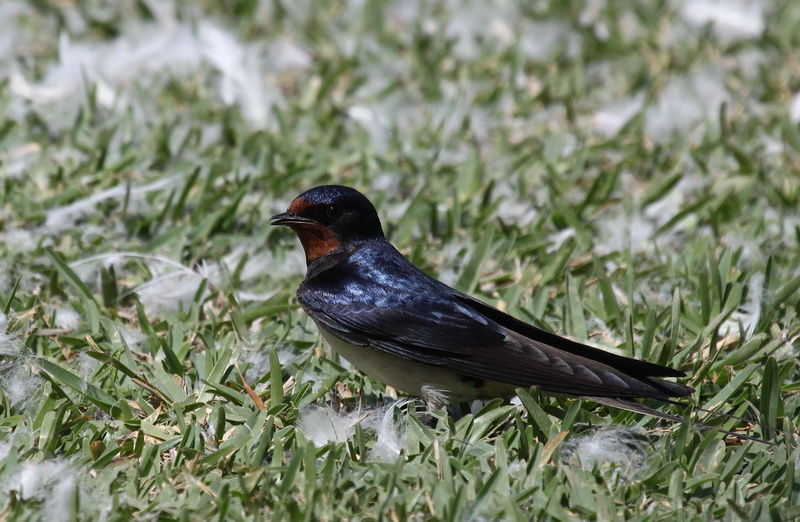 … Red-rumped swallow, they all are coming ...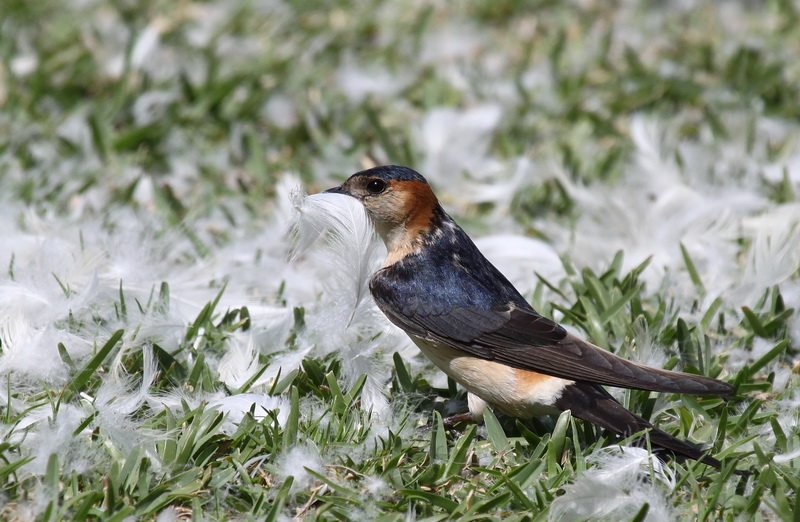 … in flocks and within one hour the whole heap of feathers is gone! Well then I place new ones!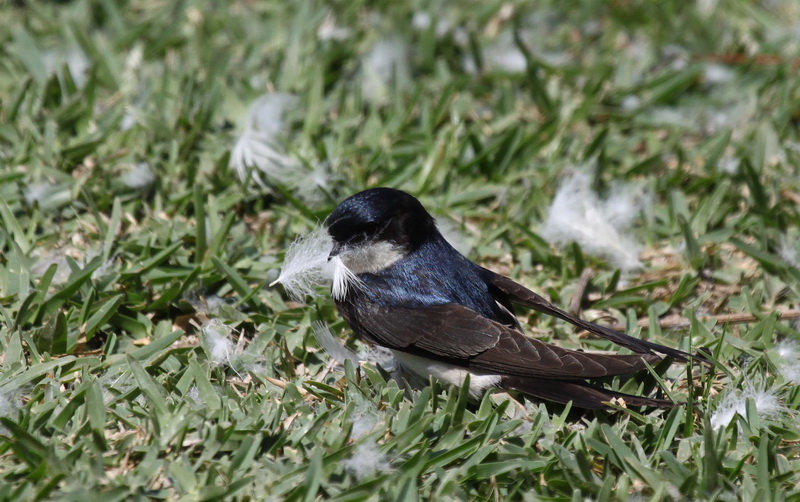 So many nice hours I already spend in my new garden!
Best regards
Birgit Kremer