Lagune of Fuente de Piedra May 21 2009
From walking around all the time someone is getting pretty tired and …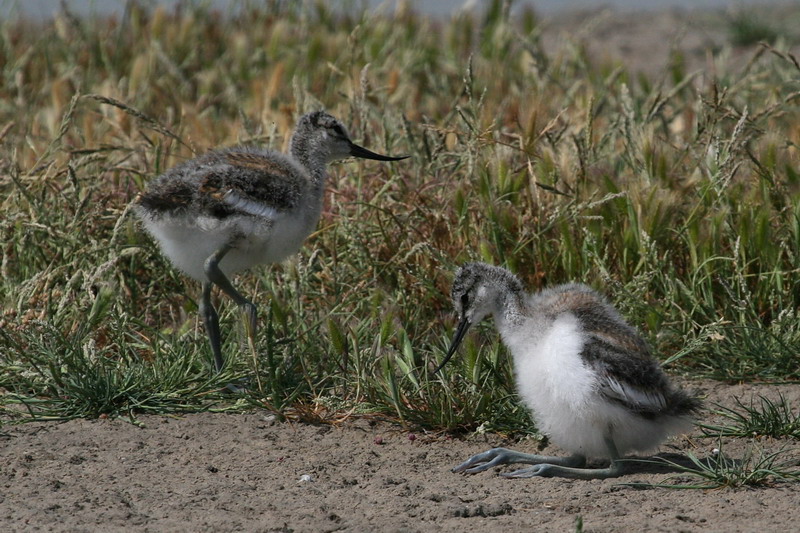 … is just sitting down!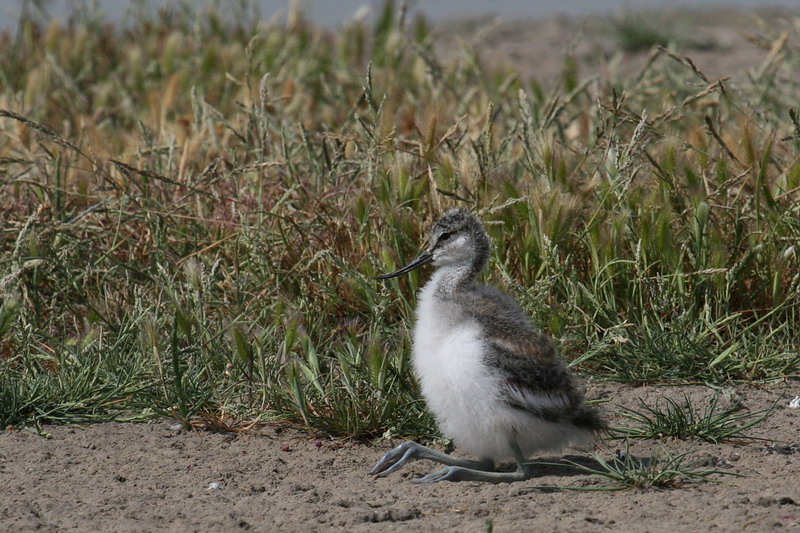 "Oops, what funny things are growing here? Let´s see, what I can do with this!":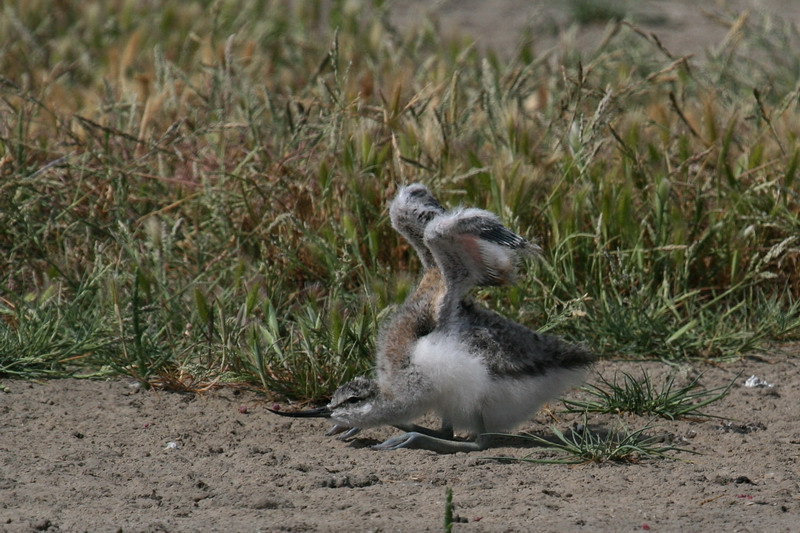 Same as last time I sat down on the plank. That calmed Dad pied avocet down immediately and the warning cries stopped. After a while of patient waiting the pied avocet chicks came right in front of my legs. How cute!!! While I was enthralled talking to them, they even didn´t seem to notice me!

"Don´t laugh about my big feet!!!"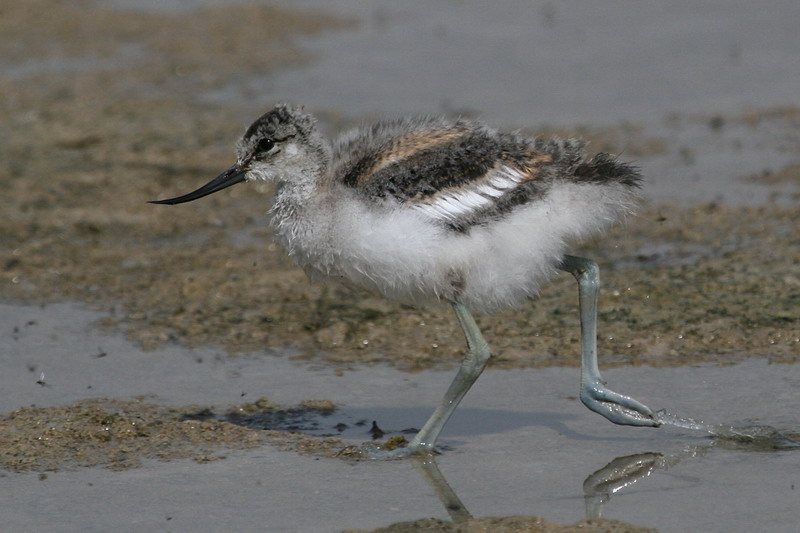 "There should be birds, tsetse, who …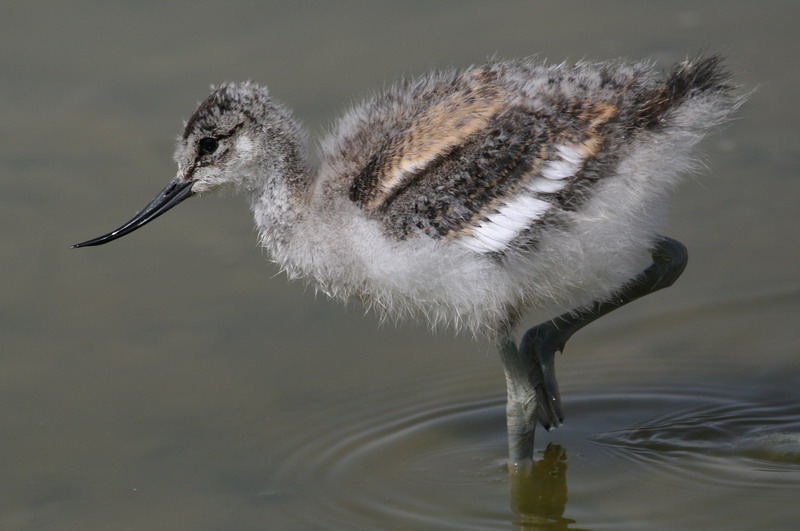 … let their parents feed them still for weeks!":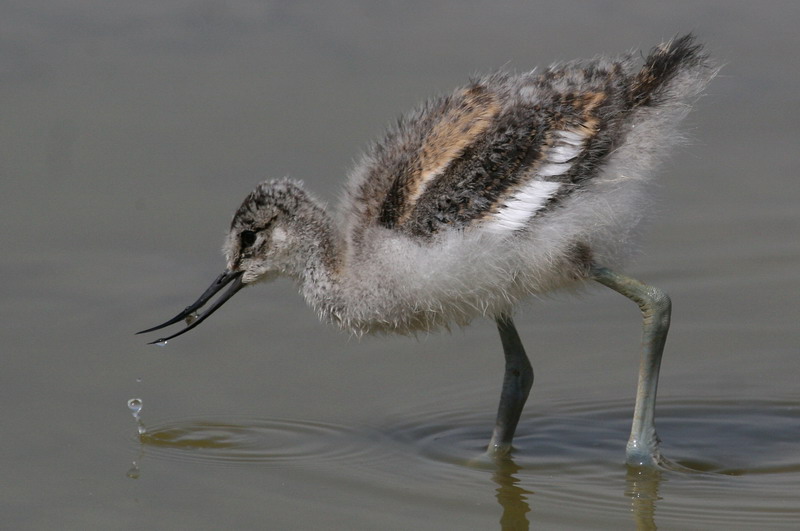 "But we take care already for our own food!":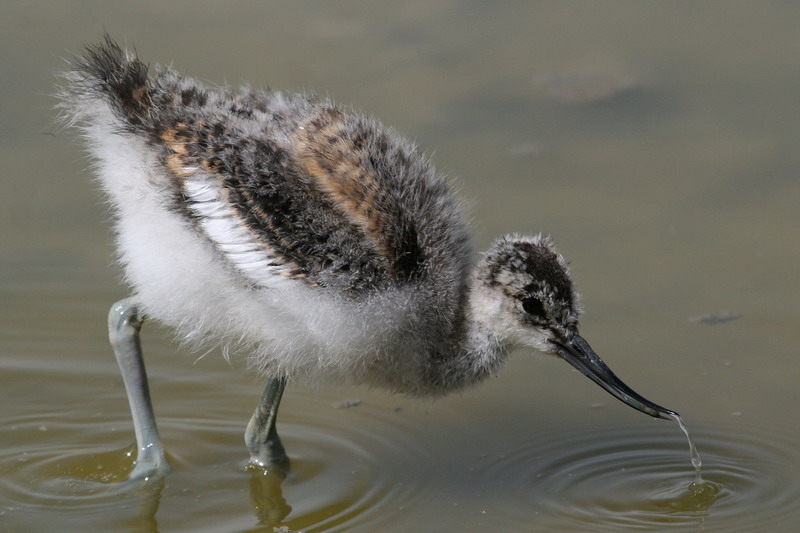 Apart from that there was nothing going on in Fuente de Piedra, because the now 30.000 flamingos were standing much too far away. For me this trip was more than worthwhile because of the chicks!
Best regards
Birgit
End