Lagoons of Fuente de Piedra and Campillos
April 24 2011
Dear reader!


A rainy Easterweek is behind us. But on Sunday finally the sun came out, also if very rare, and we headed towards the lagoon of Fuente de Piedra and Campillos.
What a colorfullness along the road!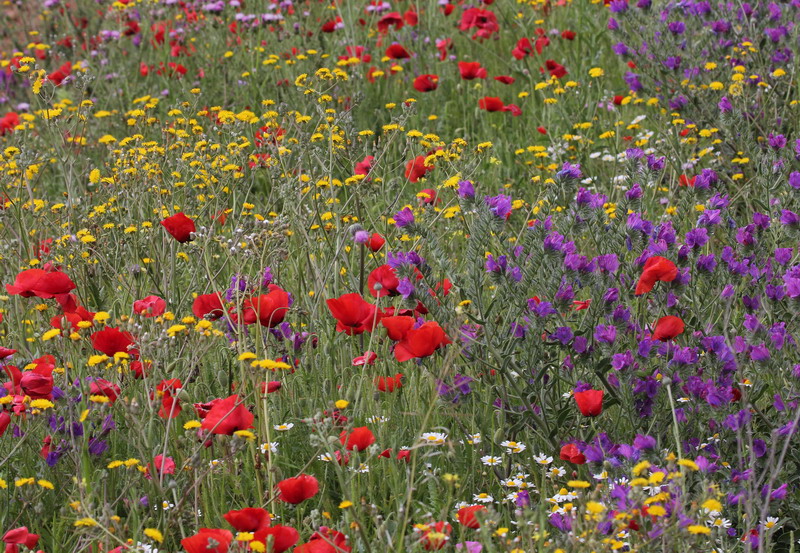 A male Whinchat made a stopover on its long journey from Africa to the North and had a rest in the flower fields: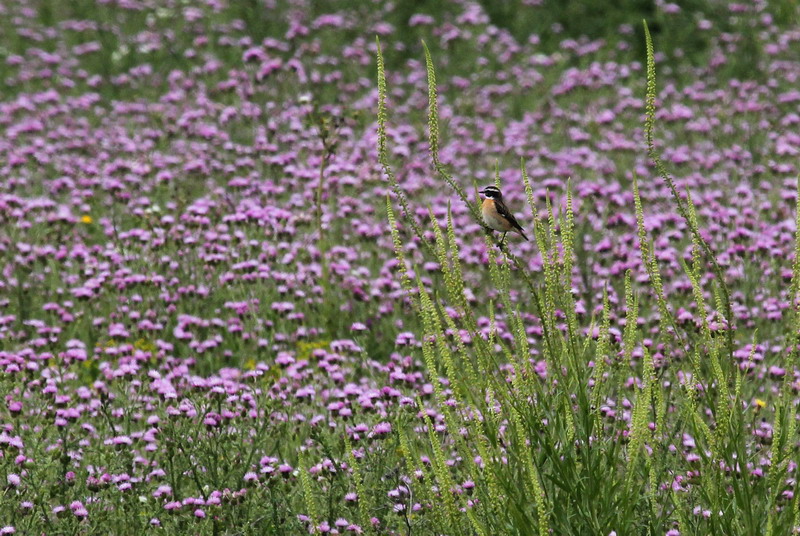 And who is that on these walls?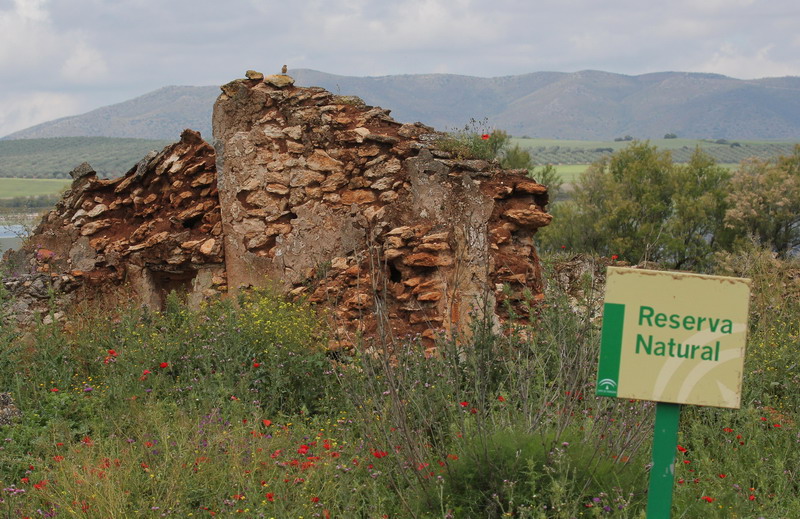 A female Wheatear foraging: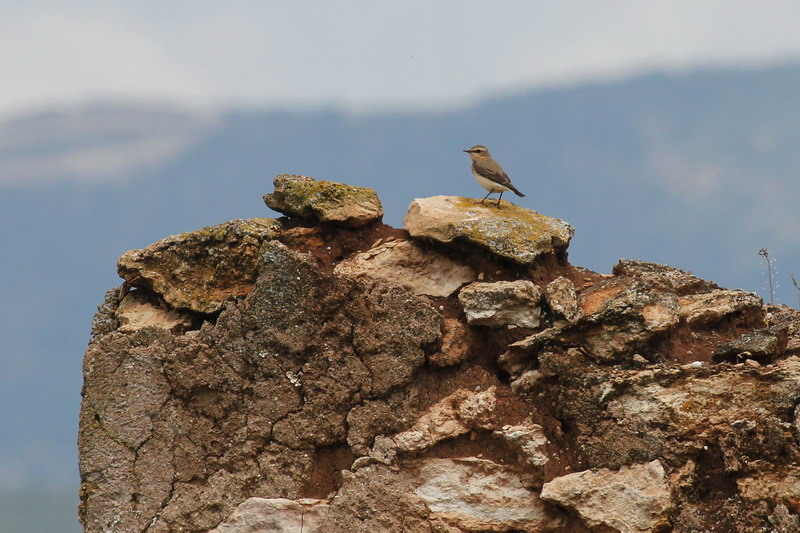 Doesn't anybody stay undiscovered here?" this Redshank seems to ask himself, in order to ….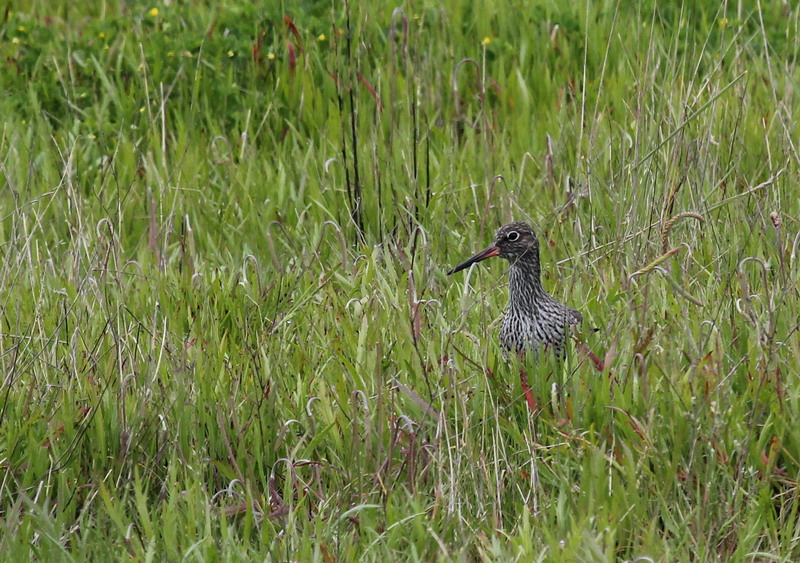 … take an elegant pose: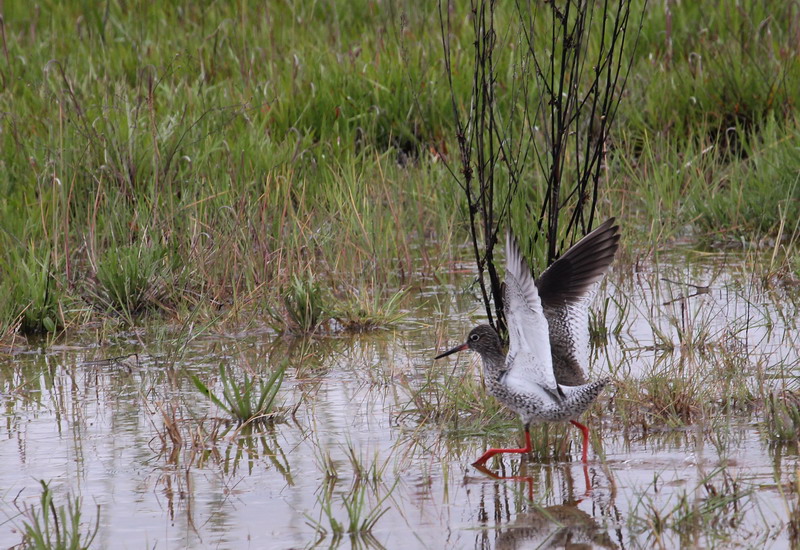 Stilts and …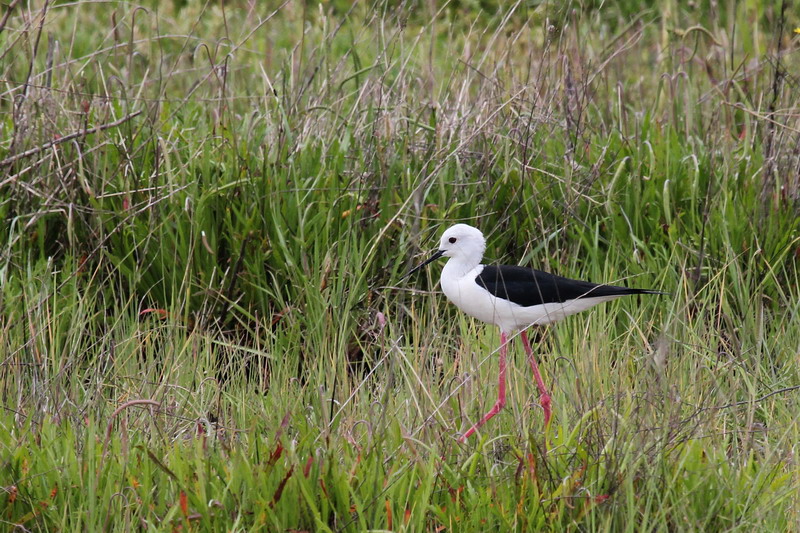 … Pied Avocets populate now the small lagoons of Fuente de Piedra: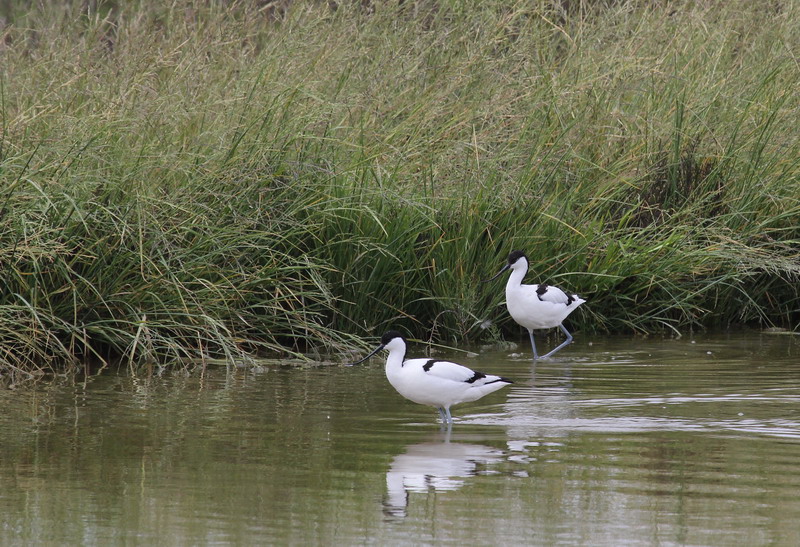 And we also discovered a single Glossy Ibis. Strange, because usually they are very sociable. But the loner seemed to be fine!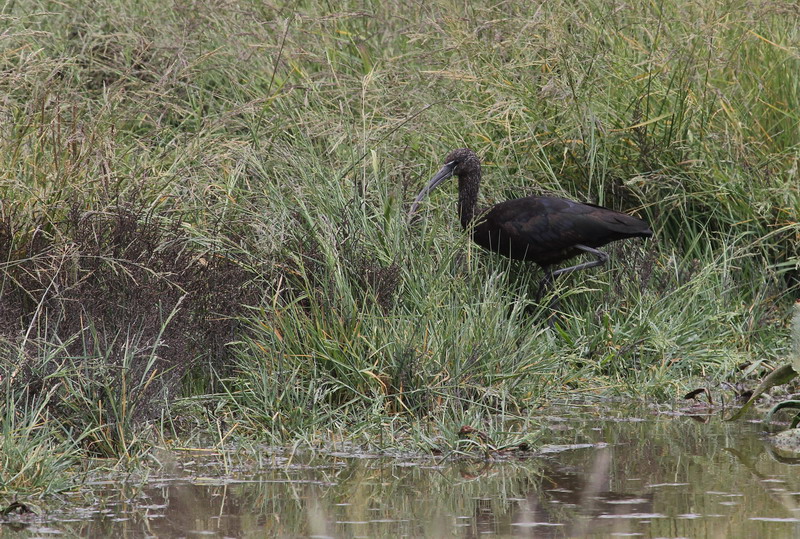 A Lapwing distracted some Gulls calling loudly with acrobatic flying-dives from his nest or even from his chicks on the ground: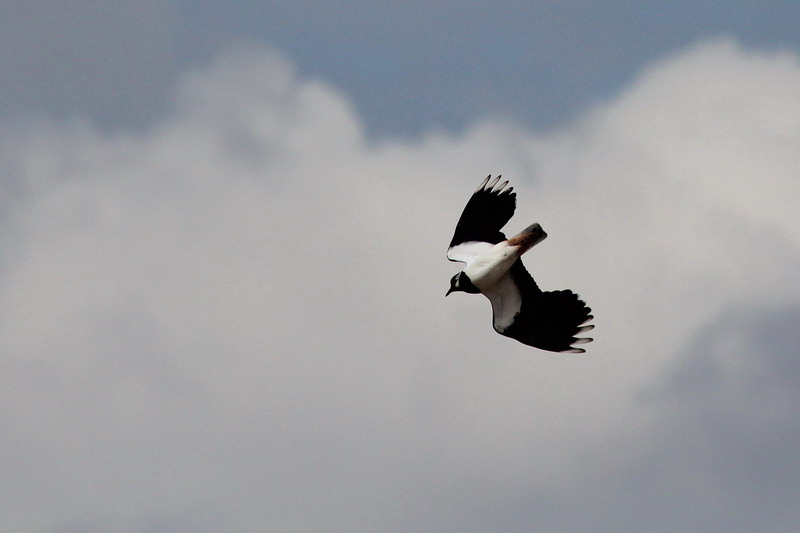 After the many rainy days it was real joy to watch the happenings in the world of animals!

Here a Whiskered Tern foraging: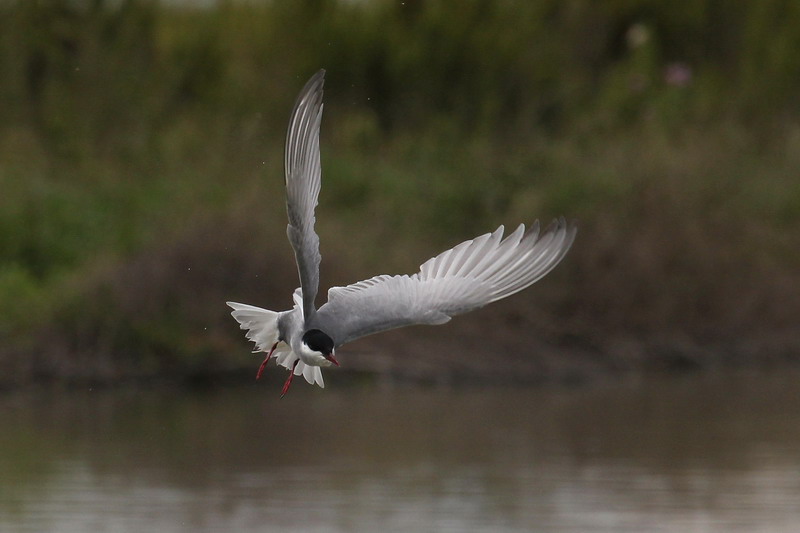 We came close to the lagoon of Campillos, where …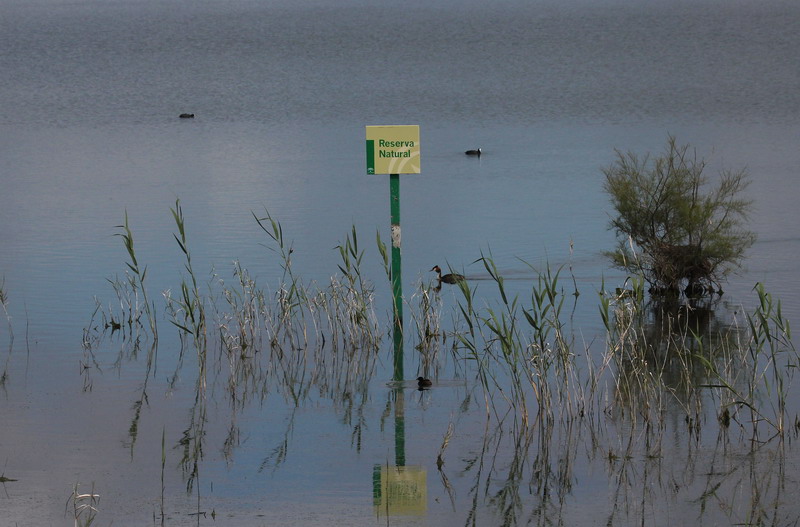 … two Marsh Harriers were hunting and …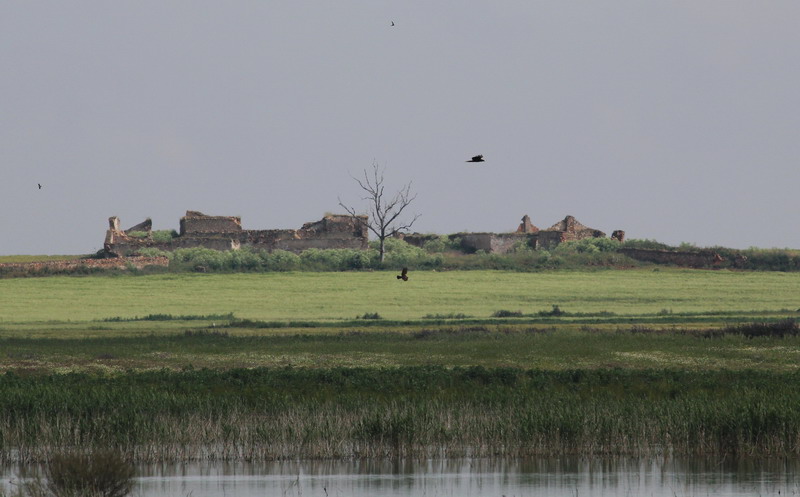 … a group of Flamingos just started: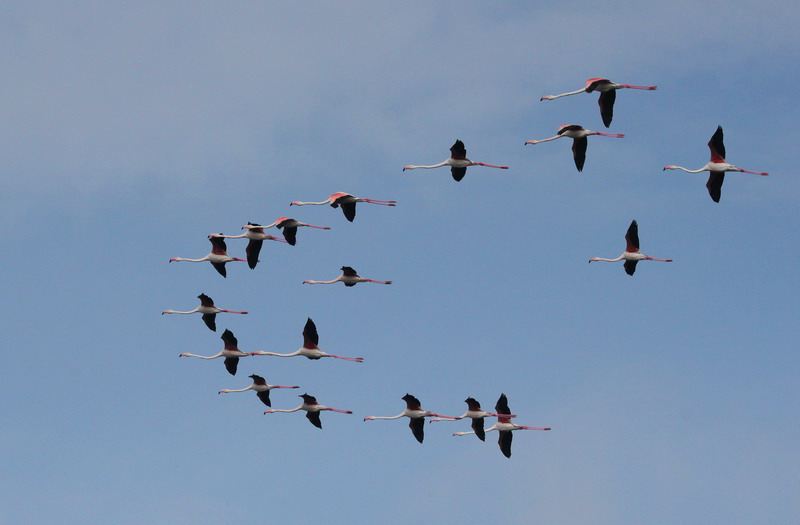 Everywhere hidden in the reed we discovered Coot chicks of all ages. Just gorgeous! We even didn't know where to look first!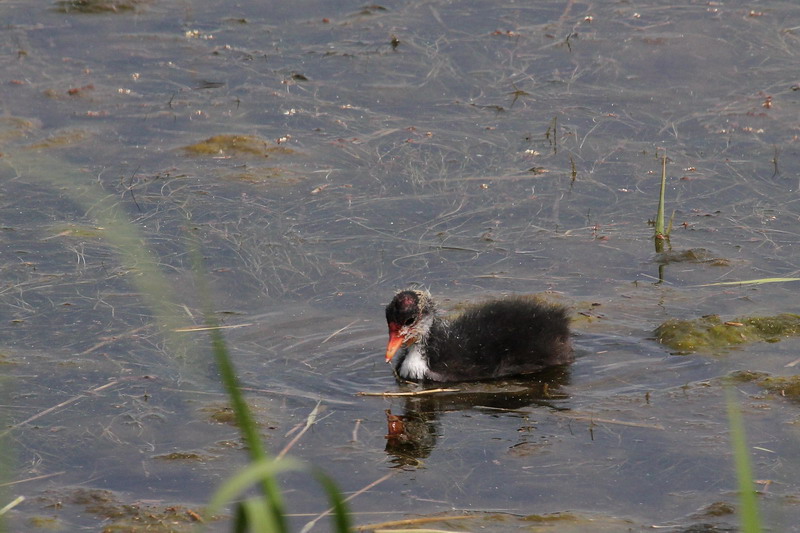 But perhaps the most wonderful experience this Grebes couple in love showed to us. Also if a bit hidden behind branches we were able to admire the wedding practices of these elegant birds: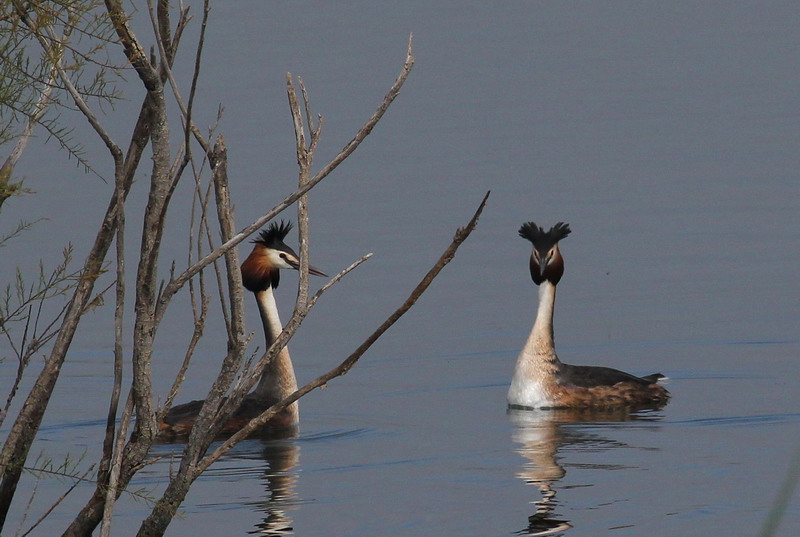 Completely oblivious these two lovers showed each other their feather bonnet and …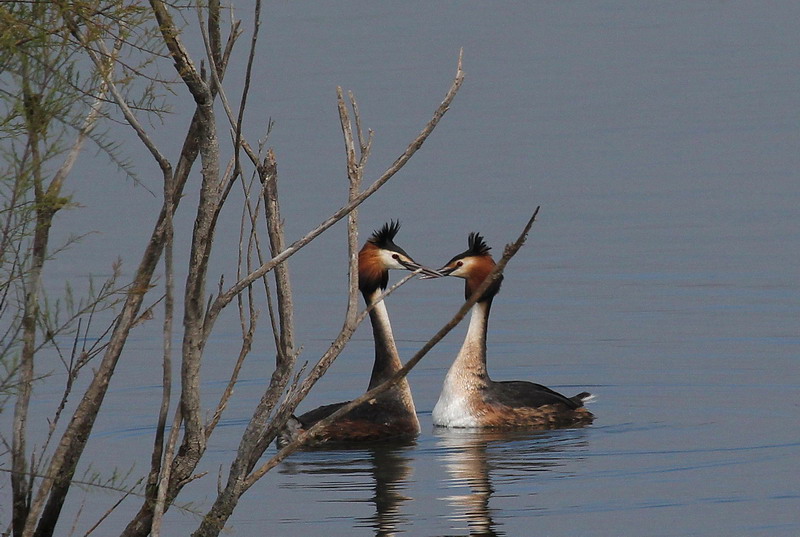 … their maroon collars, which …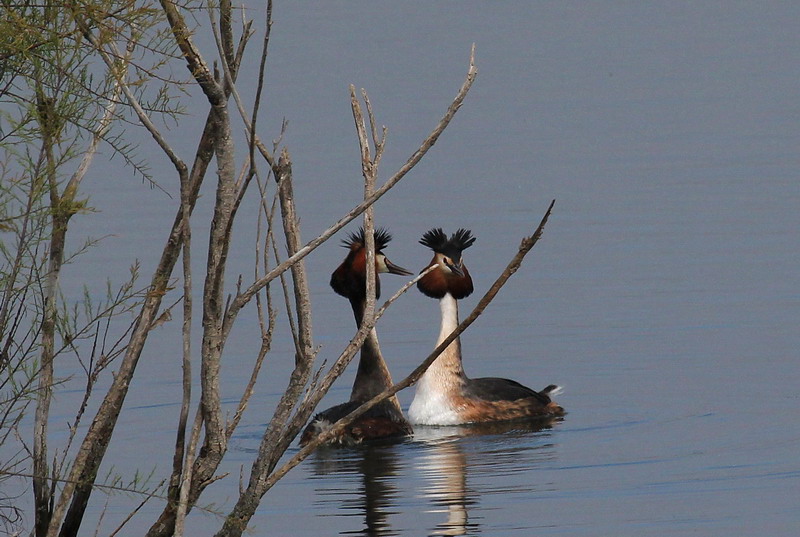 … gives the wonderful impression like a flower would open: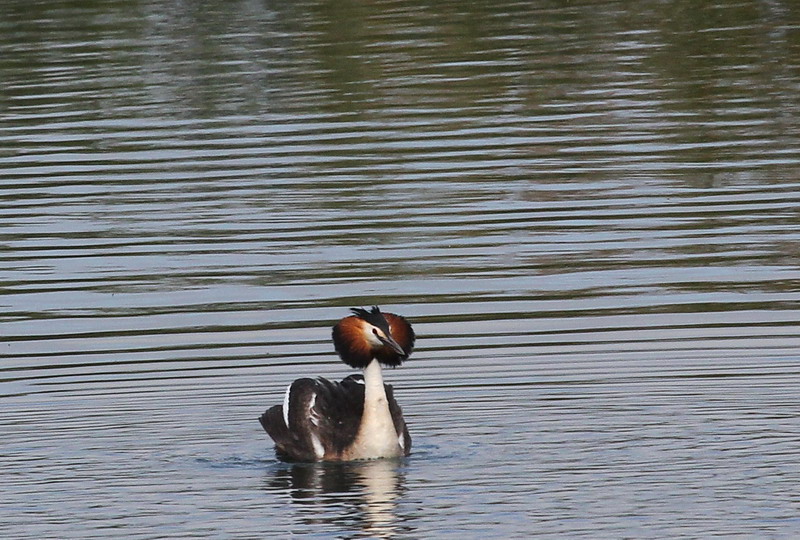 Breathless and overjoyed we were watching the scenery: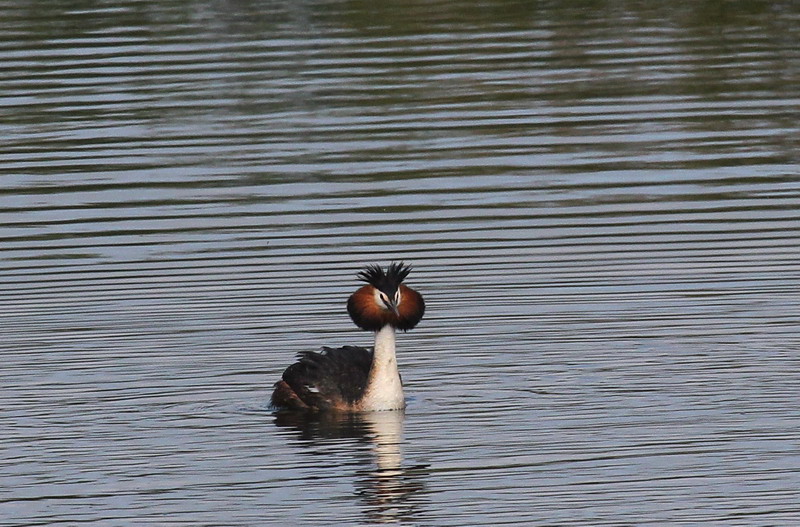 But out of a sudden the male saw another Grebe nearing and …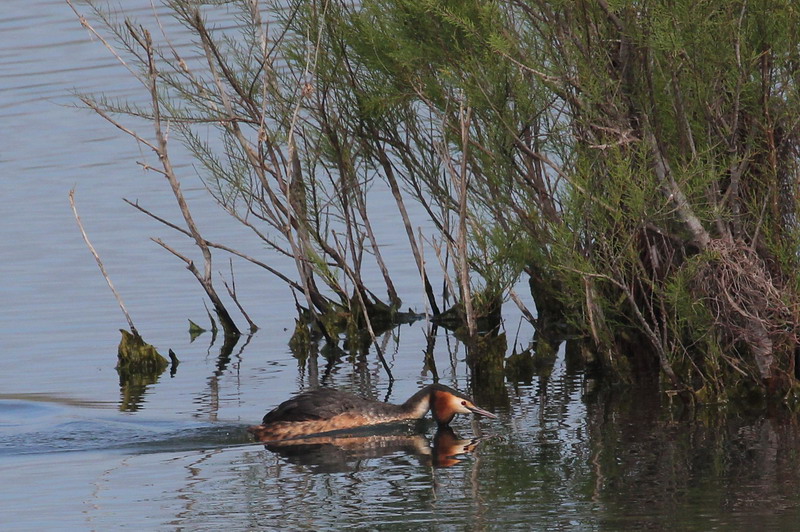 … furiously rushed to it to successfully disperse it: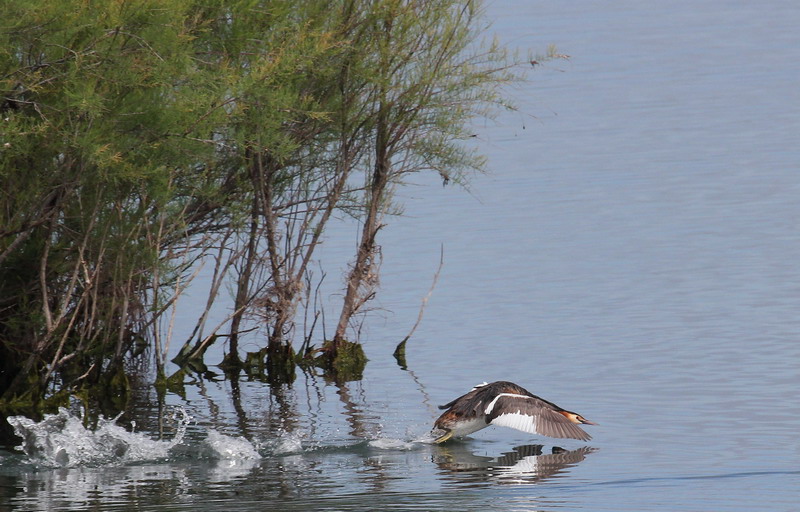 We never will forget these unbelievable moments this Great Crested Grebe couple brought to us.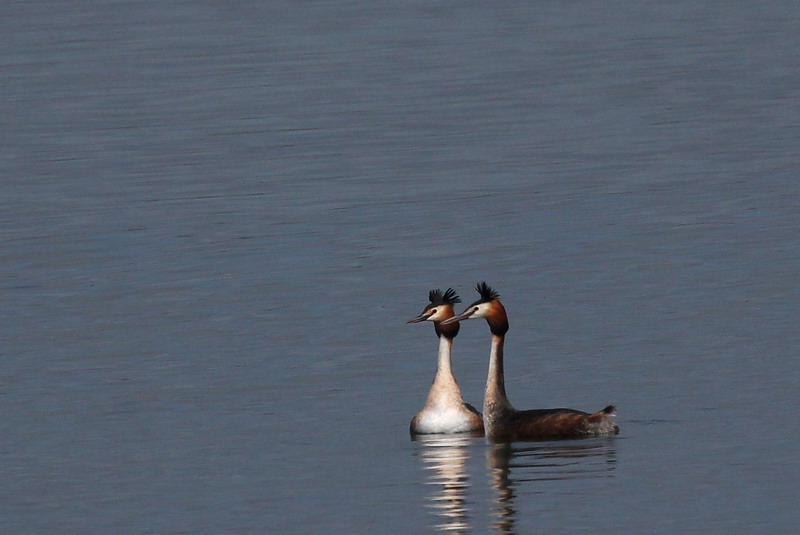 Best regards
Birgit Kremer