Doñana - Centro José Antonio Valverde
May 10 2011
Dear reader!


"What's going on down there?" these White Storks are wondering: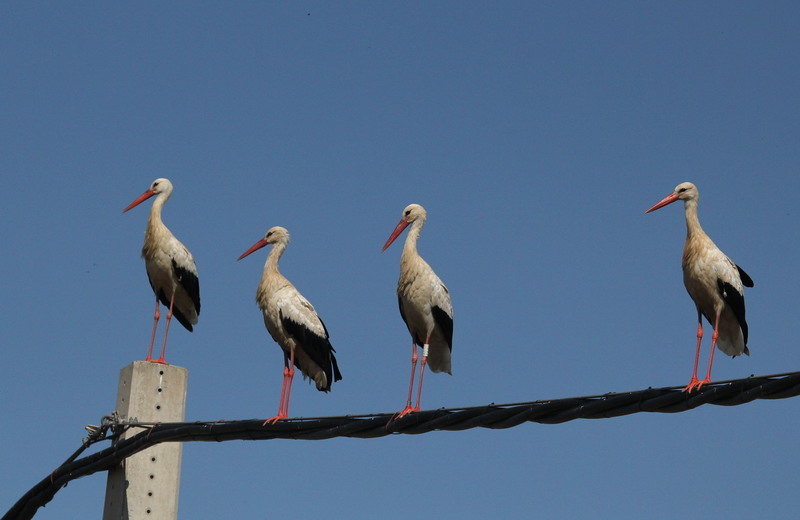 And in fact below the bushes, trees among the reeds, which surrounds the visitor center of José Antonio Valverde at the Nationalpark of Doñana there is action!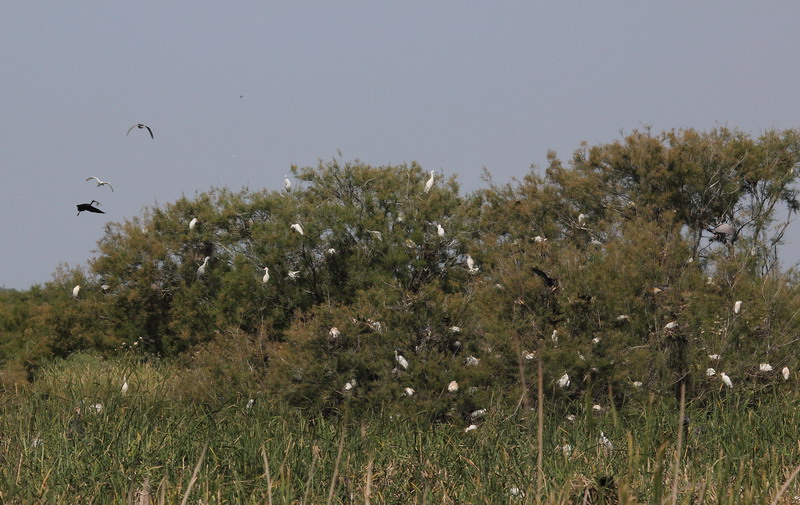 There are breeding, according to informations which I got, 3000 pairs of Glossy Ibis, 3000 pairs of Cattle Egrets, 600 Night Herons, also some Squacco Herons, Herons, Little Egrets and also …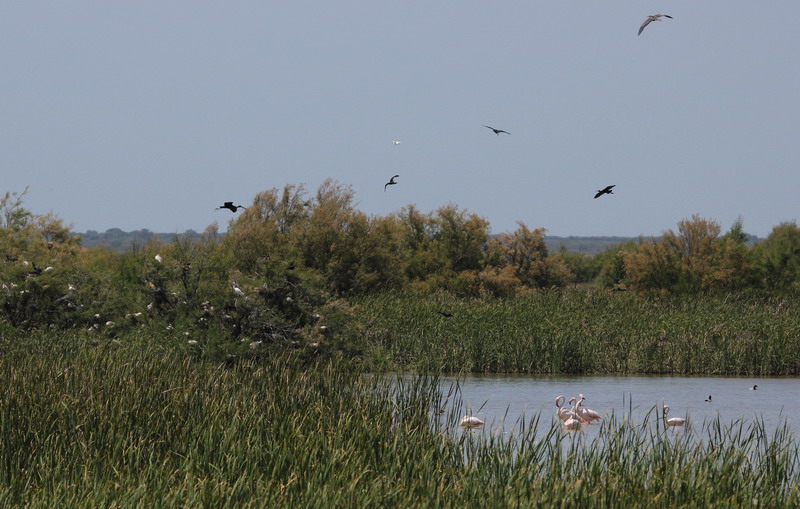 … 400 Purple Herons. An unparalleled spectacle, which was not to be caught with my kind of camera equipement. But I was allowed to have a look through some spotting scopes and cheered with joy looking at these tiny little chicks!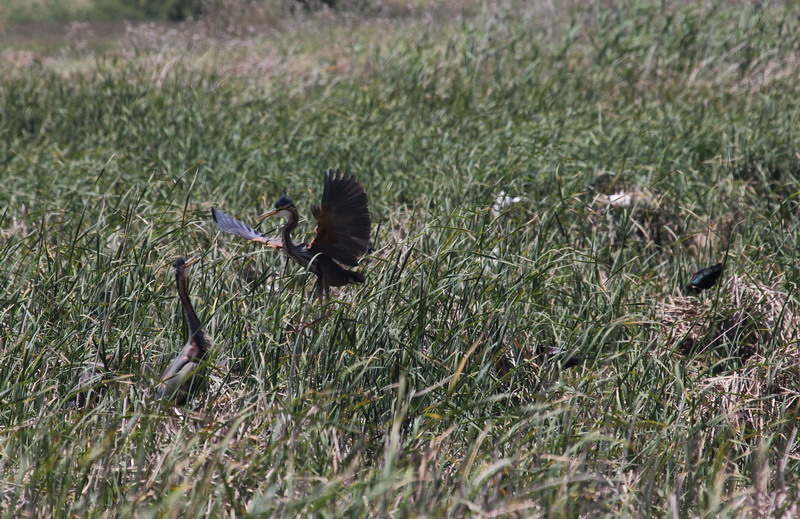 Without cease the Glossy Ibis in their beautiful shimmering colorful wedding dresses are looking for food for their offspring: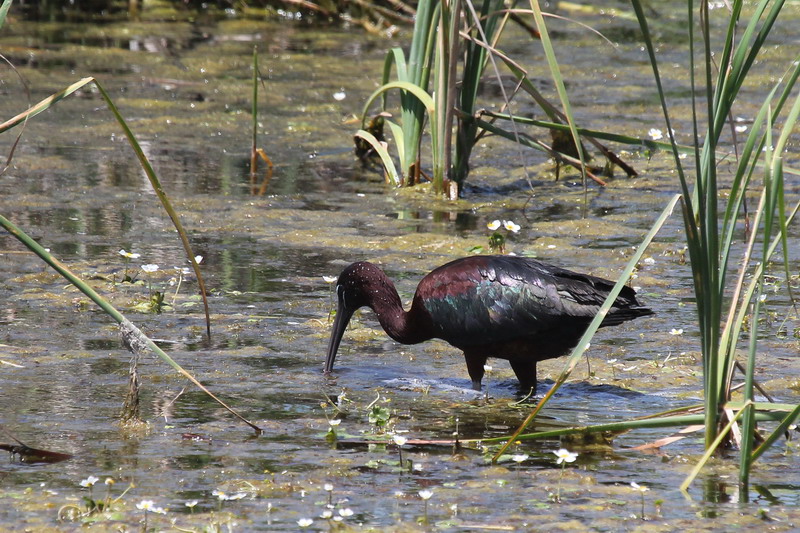 Whether this young Night Heron is from last year or already a grown one from this year I don't know exactly. In many nests of the Night Herons the chicks were not fledging yet: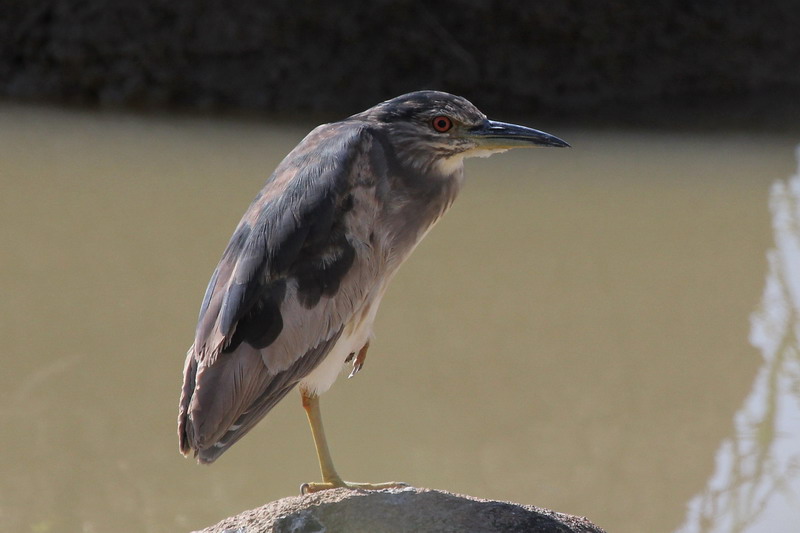 There was a flurry of activity among the grown Night Herons, which …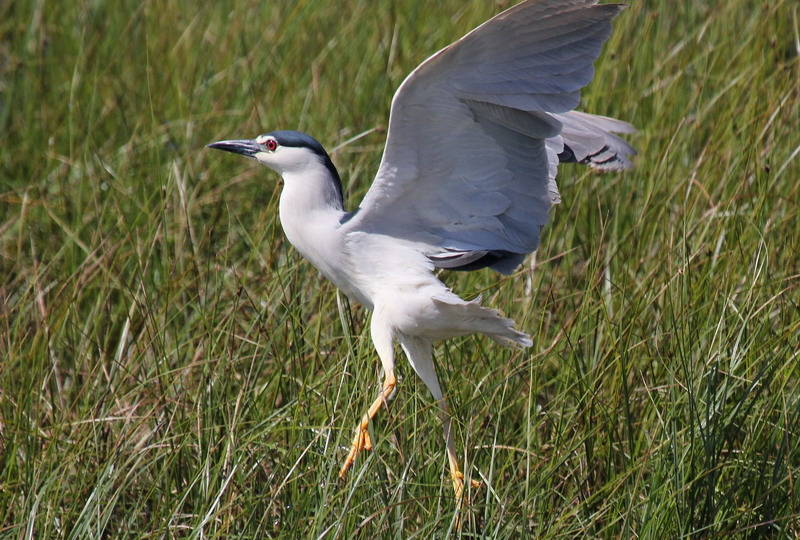 … tirelessly flew to their nests to bring food for the chicks: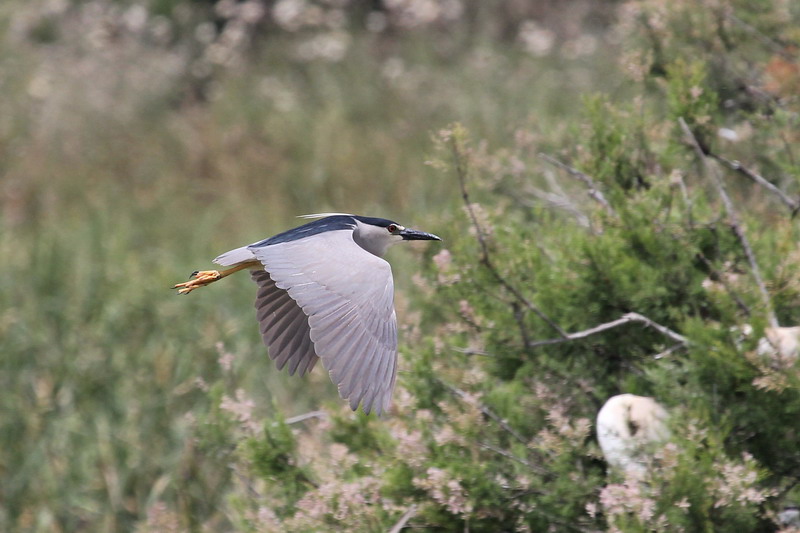 As well as the shimmering Purple Herons …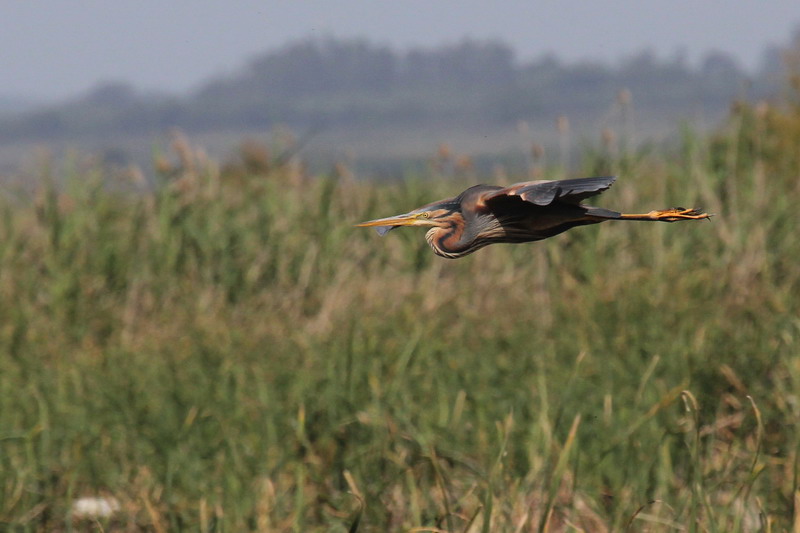 … the more cautious Herons and …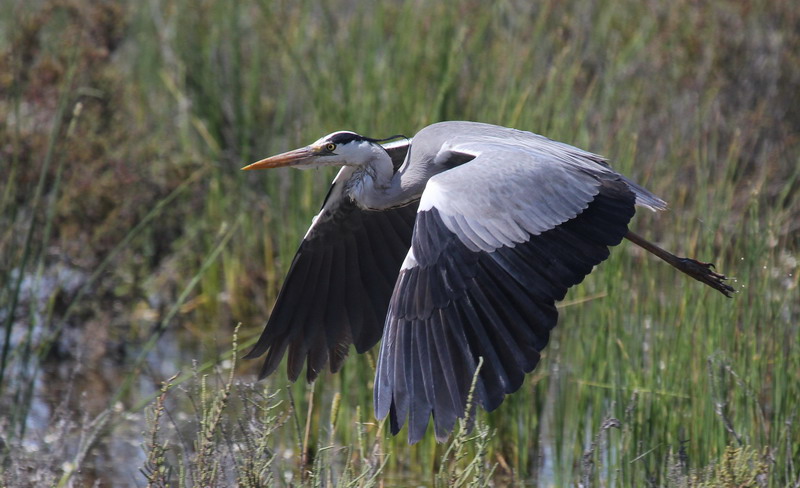 … and Little Egrets: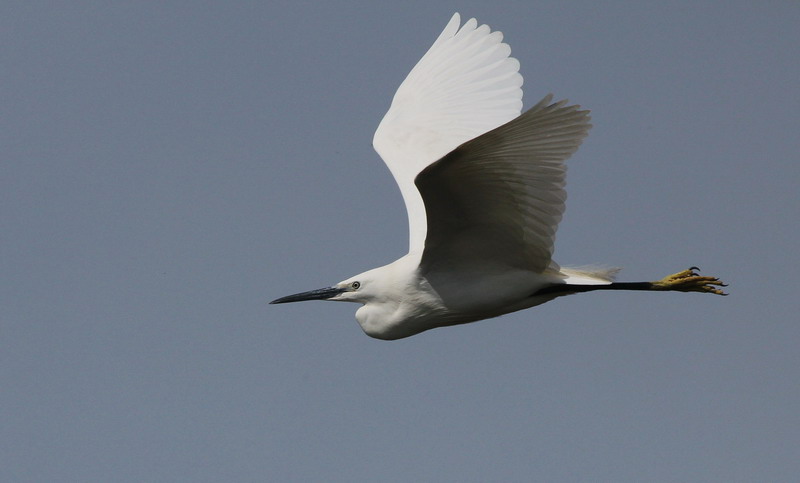 The Cattle Egrets came home to their colonies in flocks from foraging: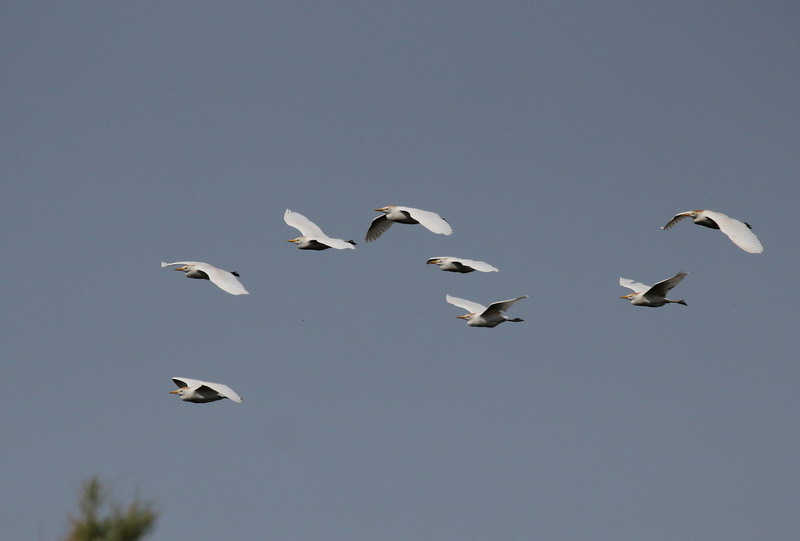 No surprise, that I for the moment nowhere could see a Glossy Ibis. They all had been here in this fantastic breeding colony, which attracts visitors from all over Europe: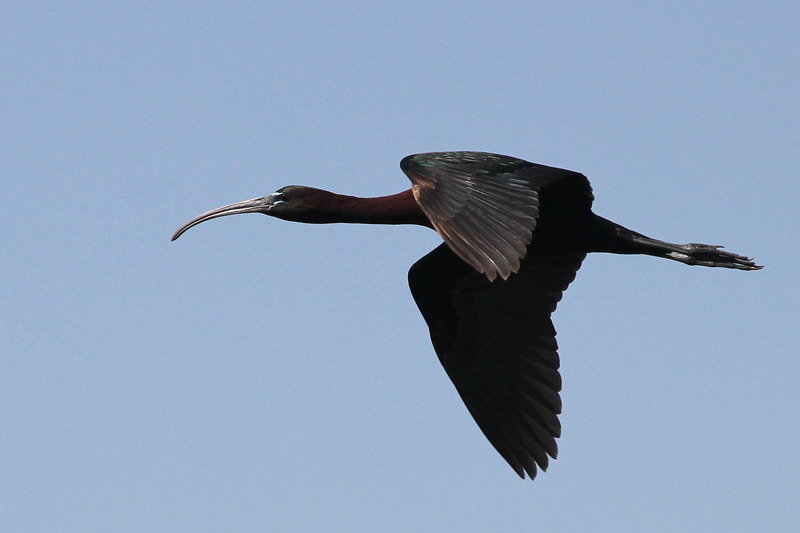 Of course also the access routes offered, by the way in best condition, marvellous scenes, as for example these Little Bitterns or …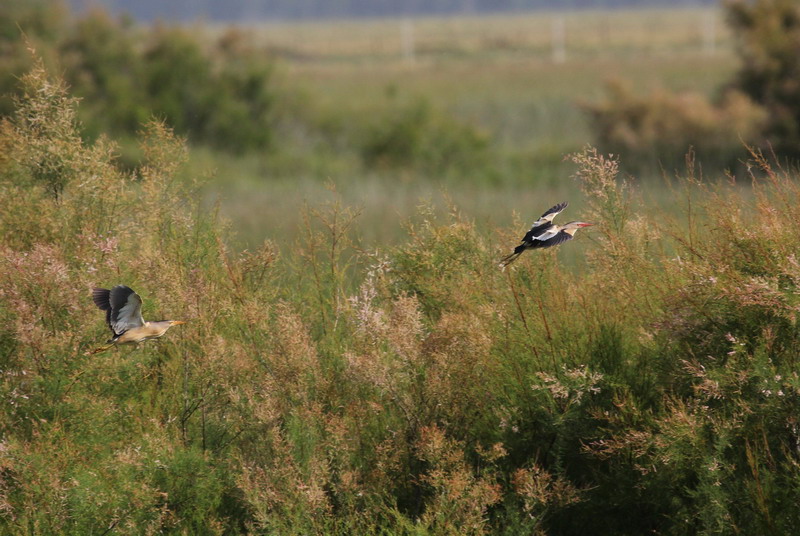 … the Purple Moorhen, which caringly …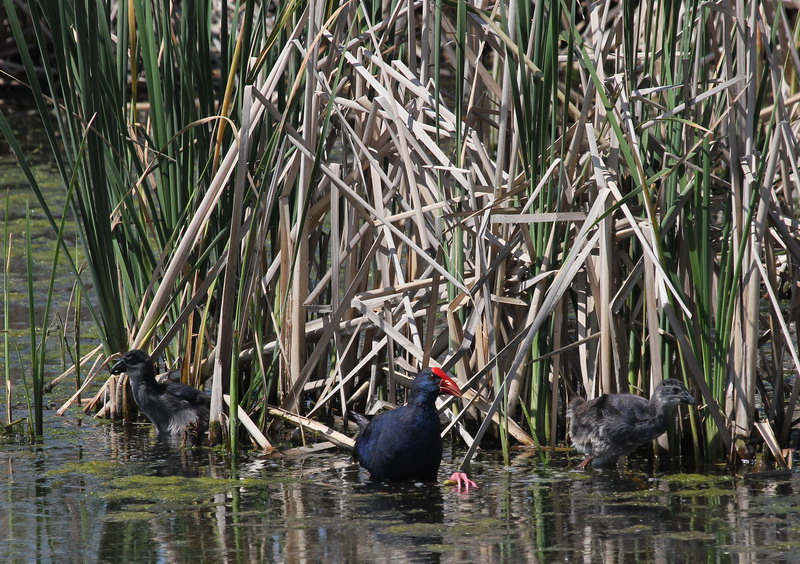 … is feeding its offspring: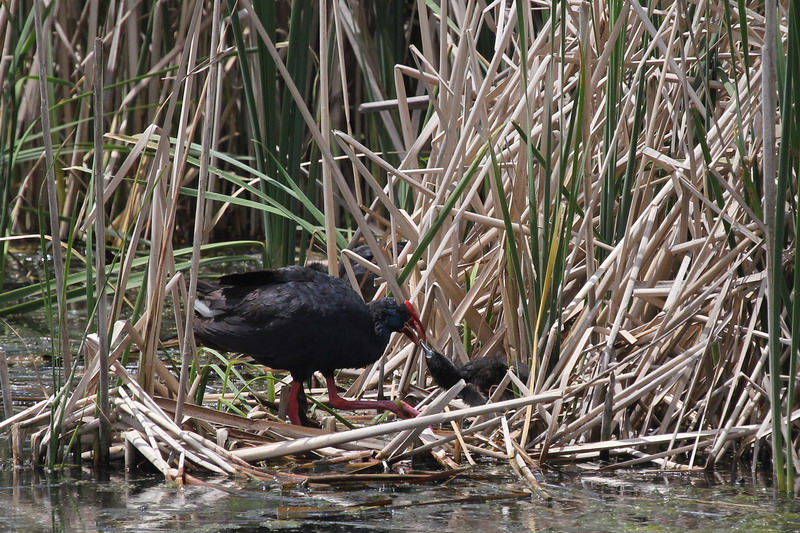 And here an adult White Spoonbill. The orange colored spot under the chin is well to be recognized: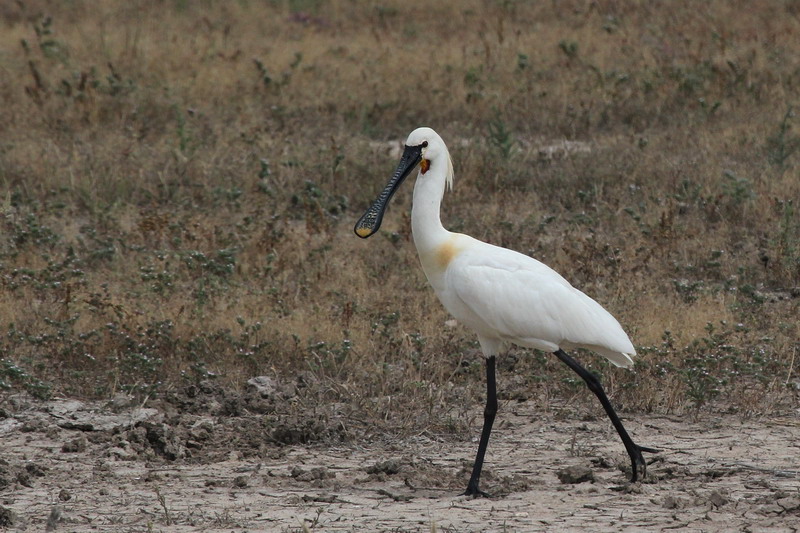 Great to see Doñana with so much water! Also among the White Spoonbills was one banded with the number "ZV":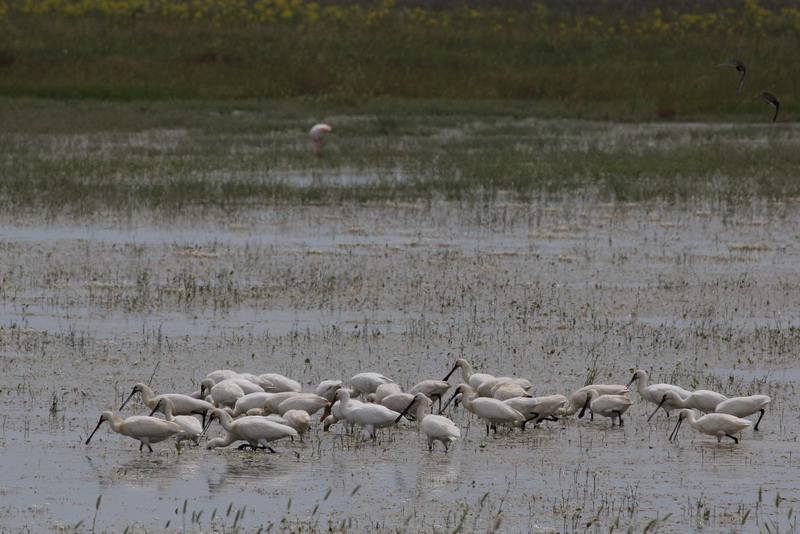 A single Red Kite overflying the area, but has to share the territory ….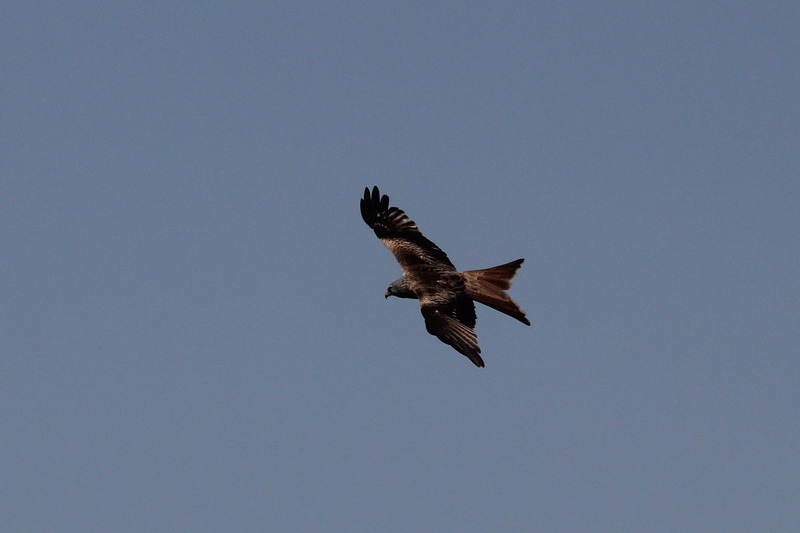 … with numerous Black Kites. This photo is of bad quality, but the Black Kite is banded. It could be the number "1155", but I am not sure about the last figur. Well I'll check what I can find out about.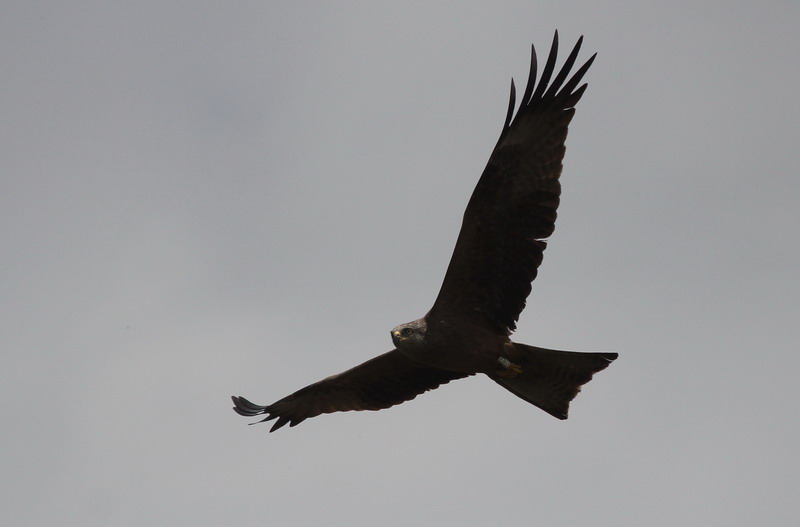 The typical song of a Great Reed Warbler sounded from all reed areas and also ….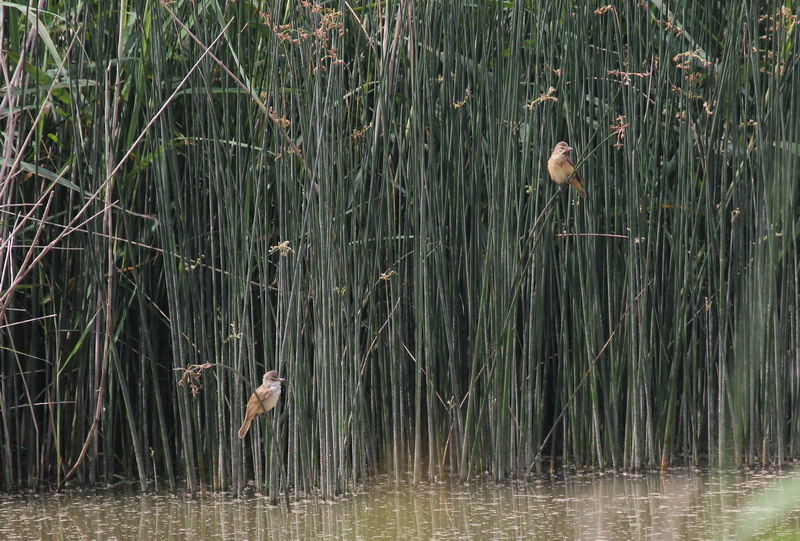 … the Yellow Wagtails were everywhere present …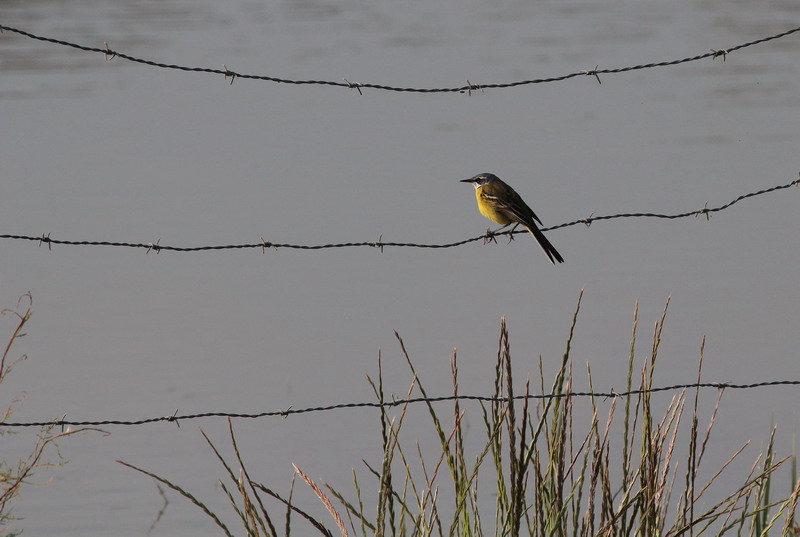 … of course also the singing male Corn Buntings: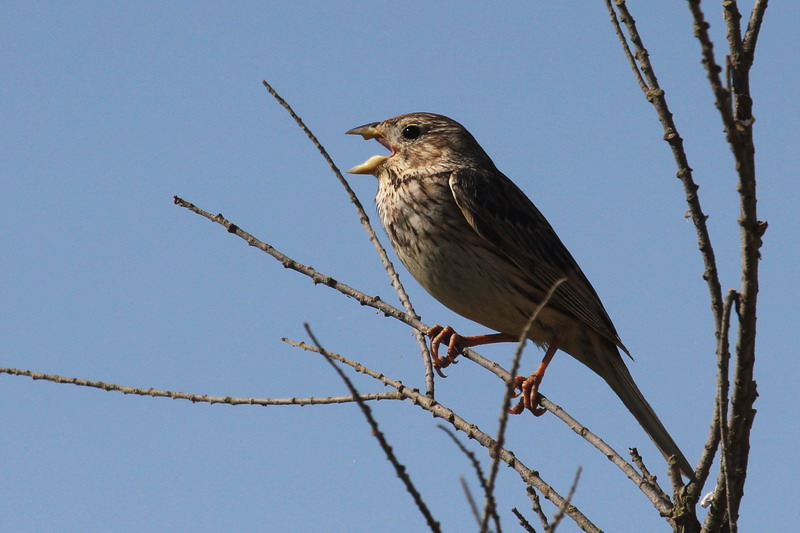 Unfortunately I don't know which Bird it is, but surely one of you can help!

And here a Collared Pratincole, the only wader which catches its prey in flight: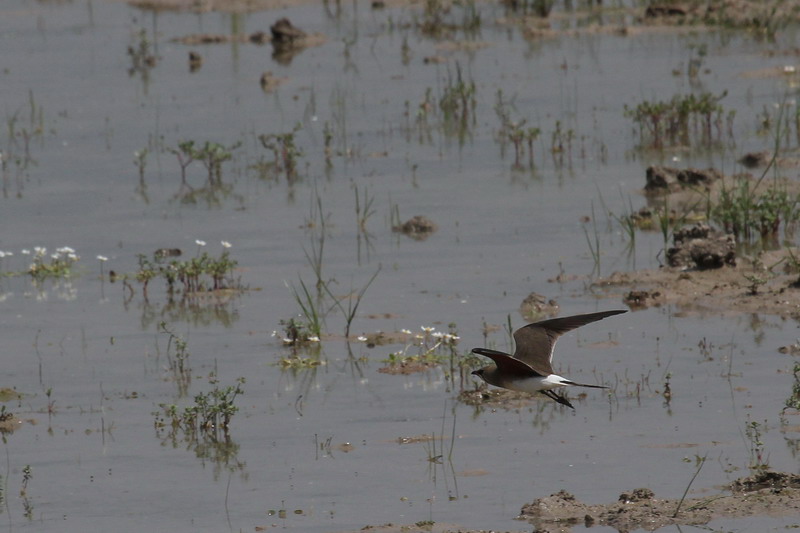 A Red-crested Pochard flying up as the car stops, which …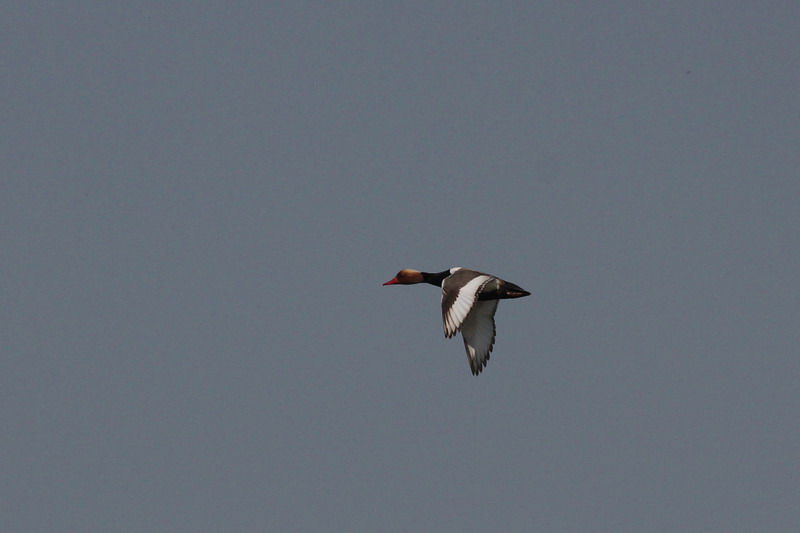 … seems not to disturb this Gadwell Duck: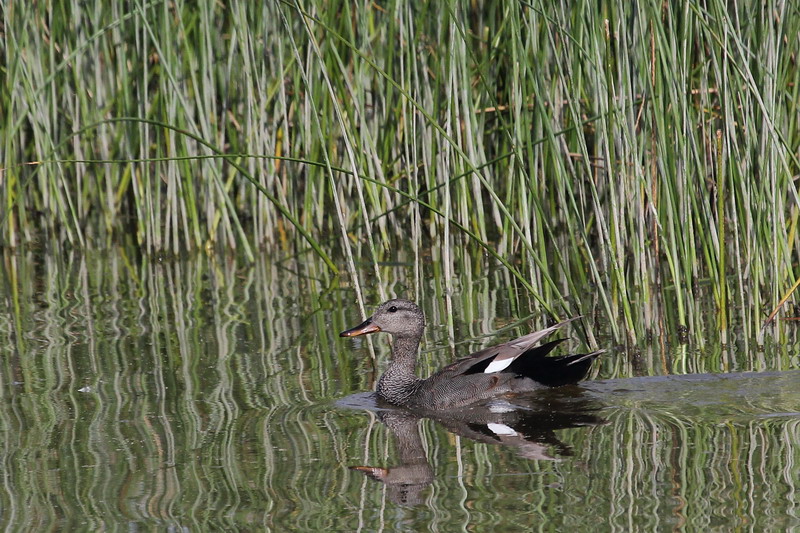 So many Great Crested Grebes with their sweet offspring which I saw! Unfortunately they always stayed hidden in the reed. But they have good reason for doing that!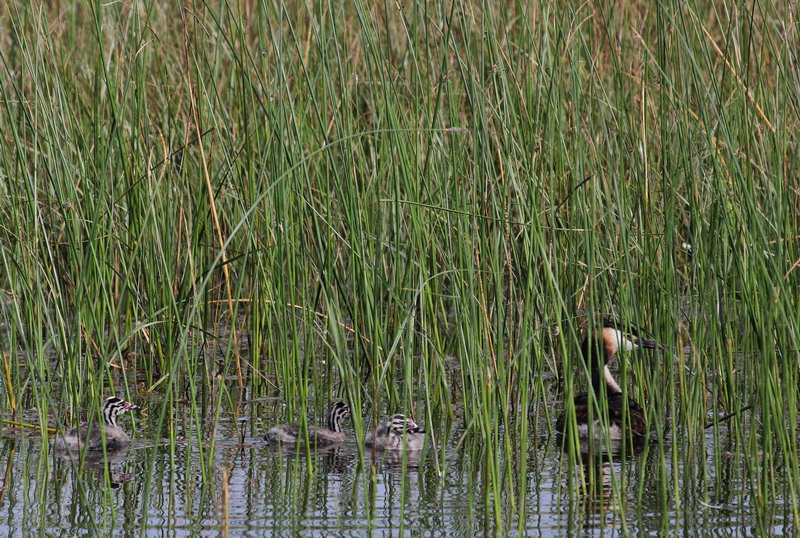 Doñana a world of Birds! And the rain in the springtime season was a real mercy for this gorgeous area!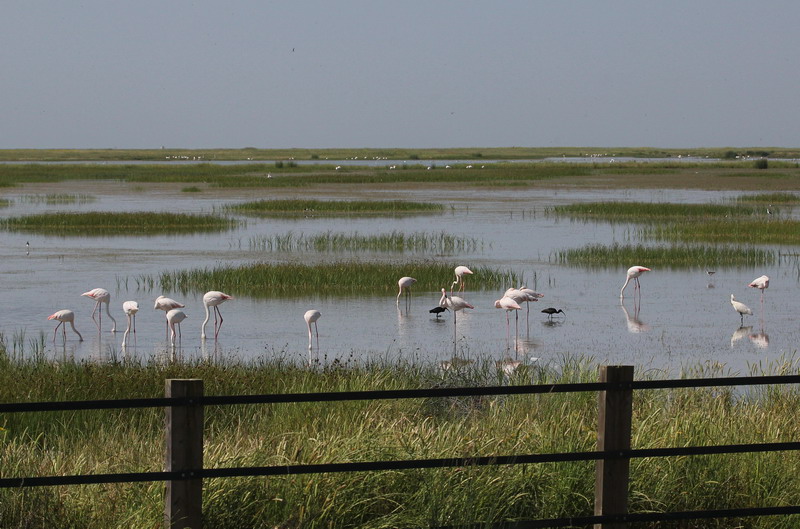 I also made a detour to the Marismas of Odiel, but about this I tell in the next chapter!

Best regards
Birgit Kremer