Guadalhorce-Mouth near Málaga

January 31 2012
Dear reader!


That's how beautiful …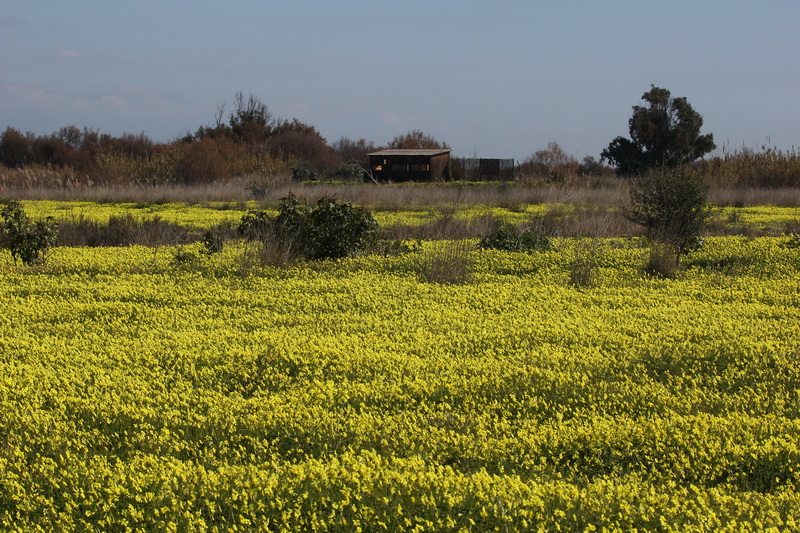 … it looks at the moment at the Guadalhorce: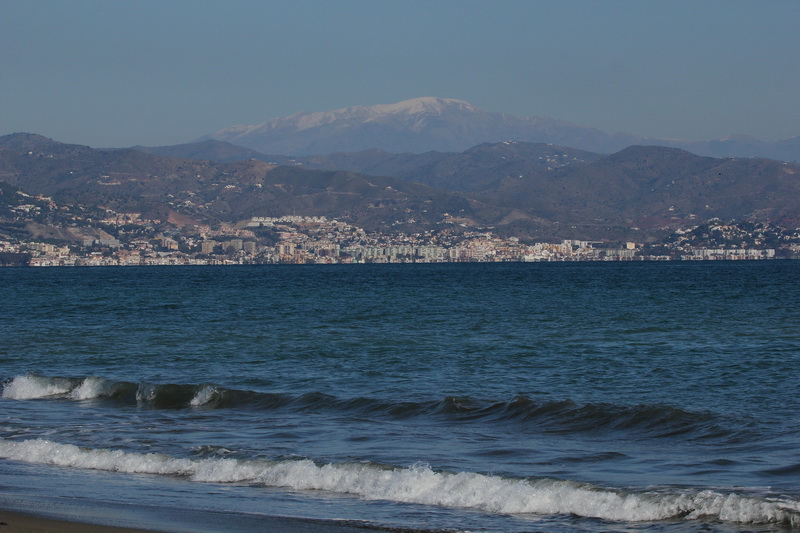 Cormorants and even …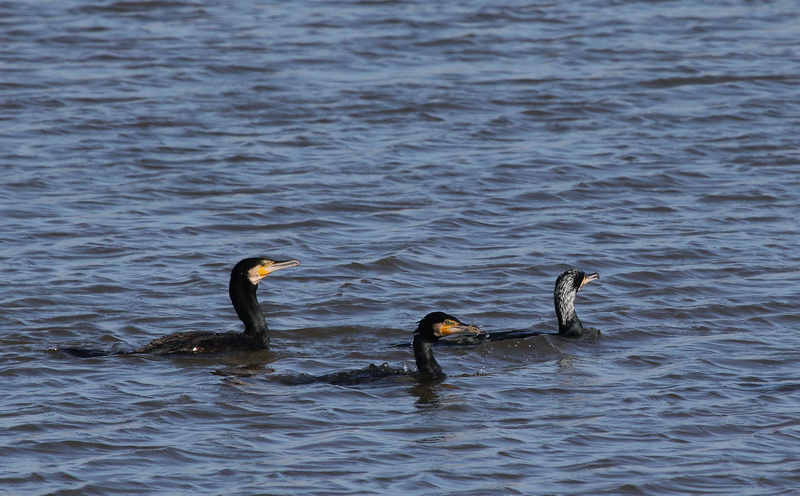 … a Great Crested Grebe fishing in the river, above which …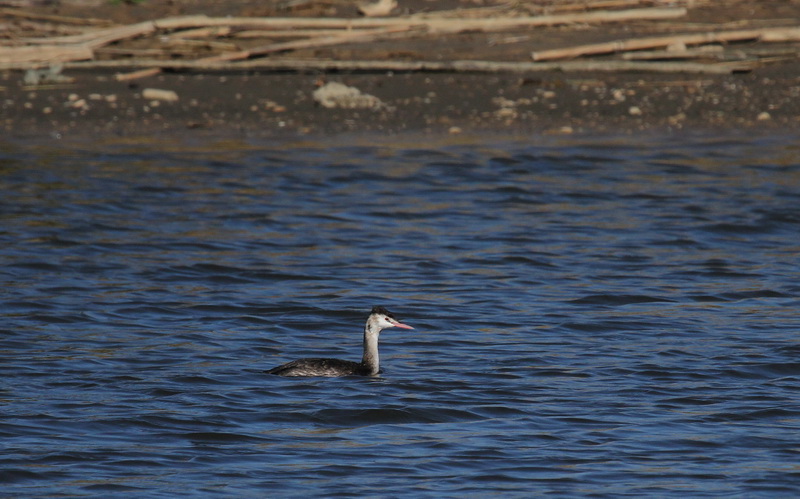 … a Kingfisher is dashing: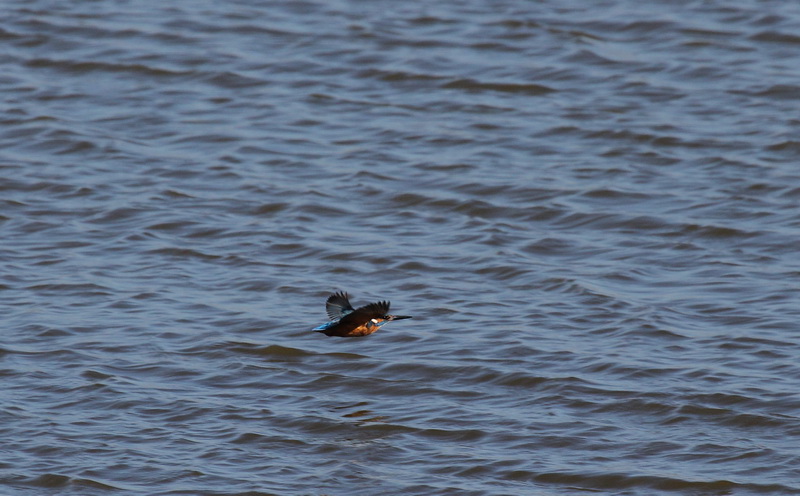 Well, whom do we have here? A single Golden Plover couldn't get convinced to look only once into the camera: how beautiful he was singing at departure!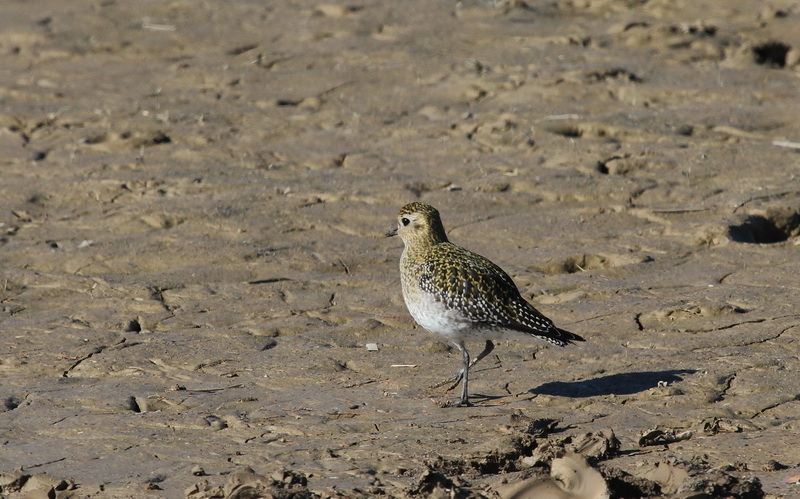 Also a small group of sweet Kentish Plovers stayed there at the river mouth: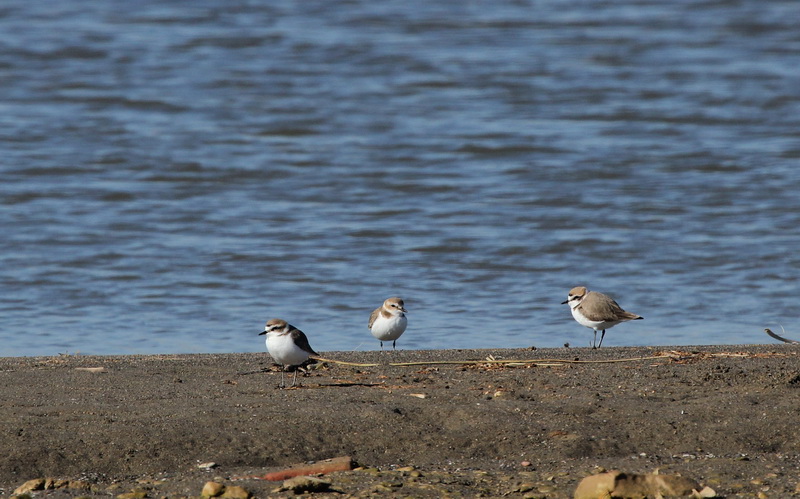 "These poor things with their mini beaks!" the Common Snipe is thinking a little disdainful and …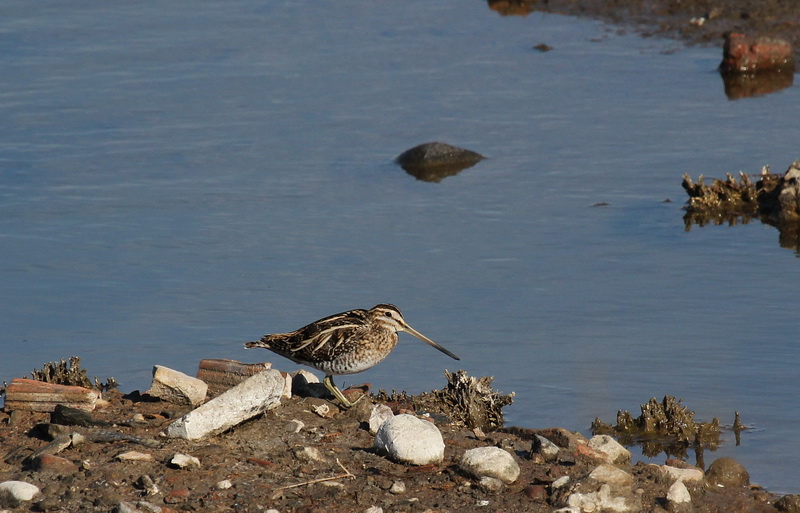 … let her beak be admired by all sides: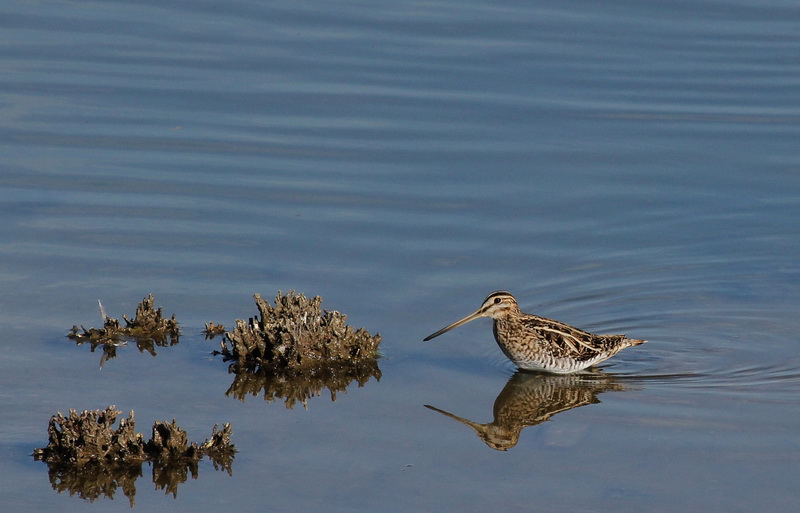 "I don't care if these Waders have long or short beaks! Mine will be blue at mating season and that's what counts!" the comment of the White-headed Duck sounds a little snobbish: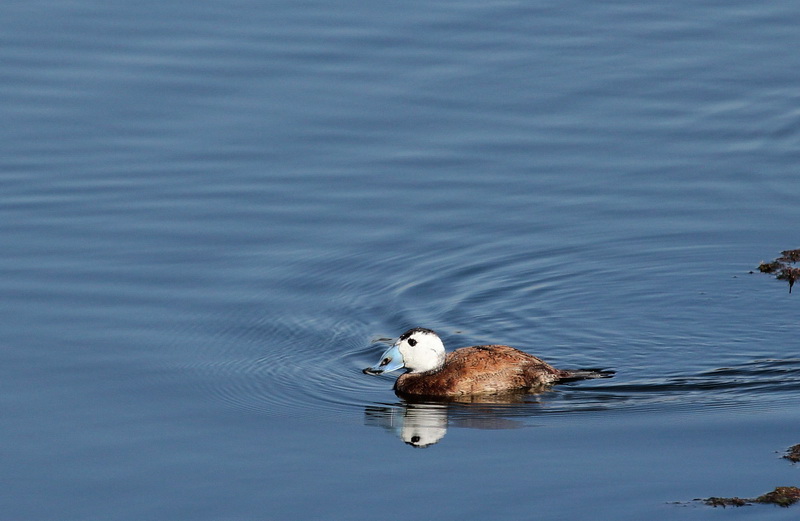 "Well I think that my beak in the Spanish national colors is also very beautiful!" the Common Moorhen thinks in its usual humbleness: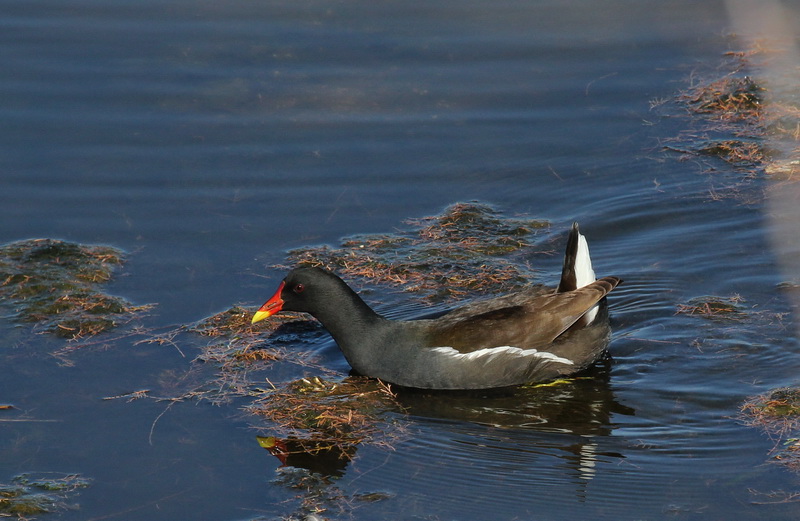 "And I am bewitching everybody with my red eyes!" by that one can only prove the little Black-necked Grebe right!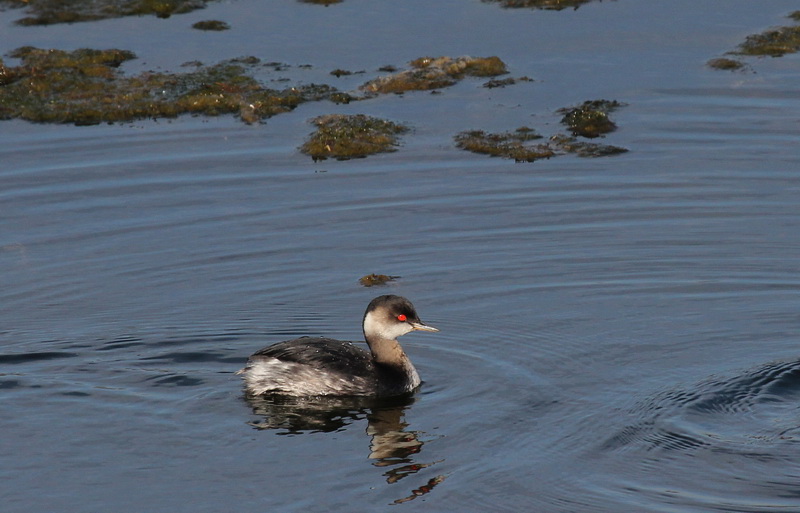 This idyll is fool's gold, because …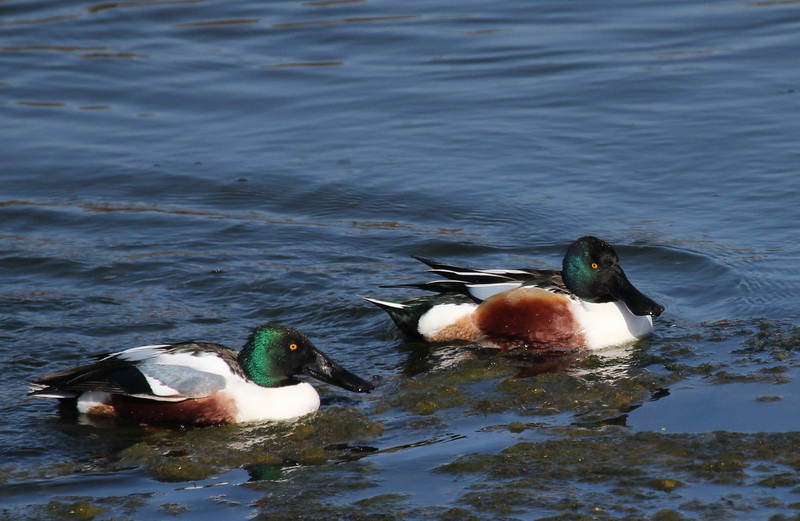 … amongst the male Shoveller Ducks trouble is brewing: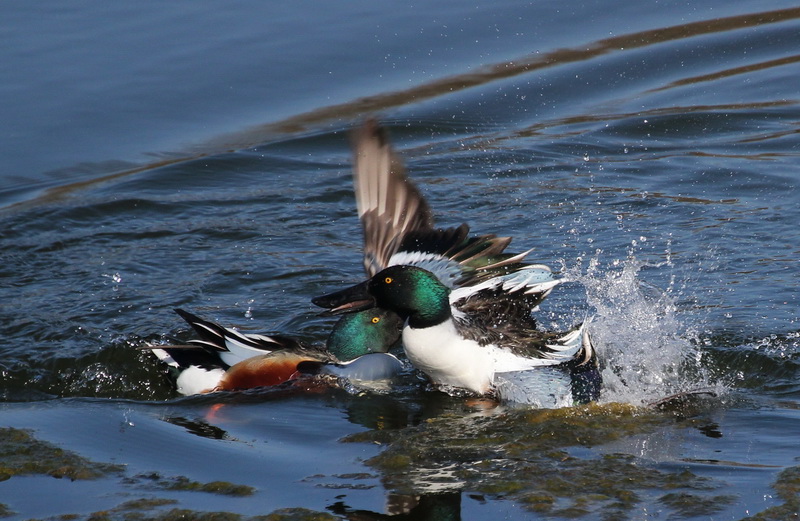 The reason for that is of course, as usual … a female!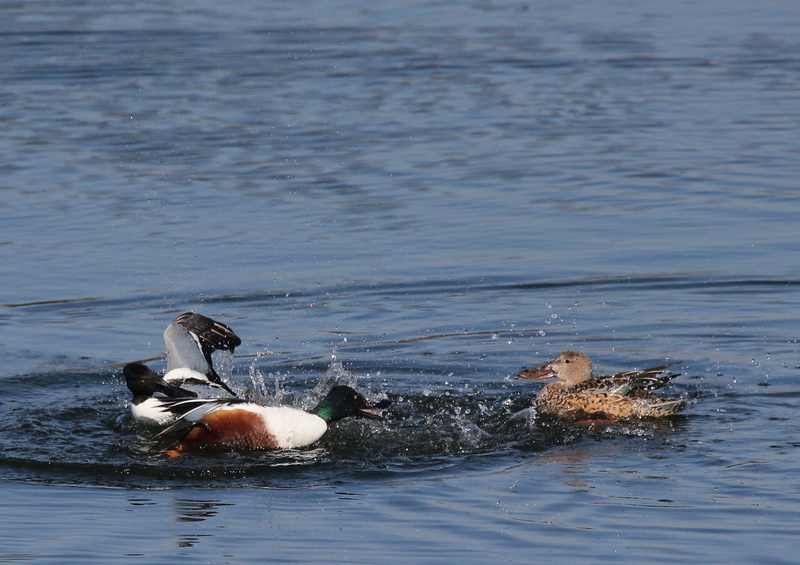 And what her husband started, his wife in furious determination is bringing to a close. The would-be cavalier is put to rout and sheer horror is written on its face:

: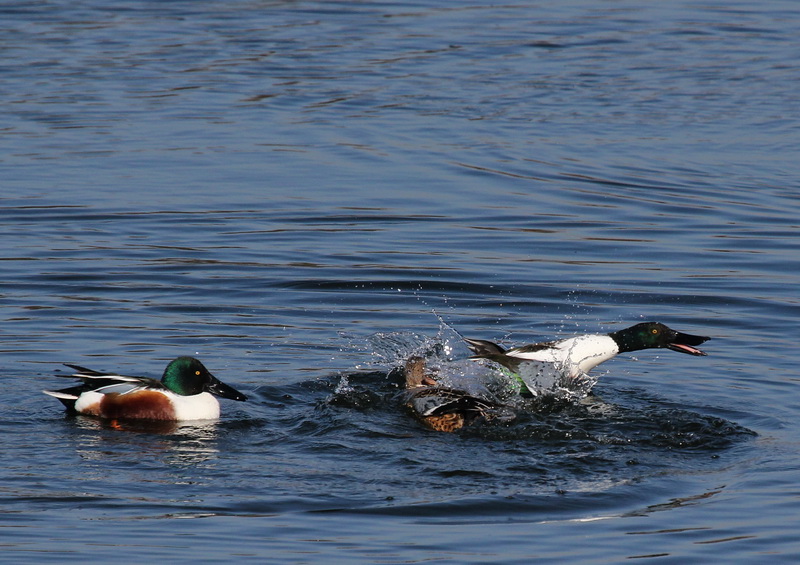 And finally and on behalf oft he many many Chiffchaffs that populate the Guadalhorce, this ringed specimen. We'll see, if I can find out about the life history of this little feathered friend!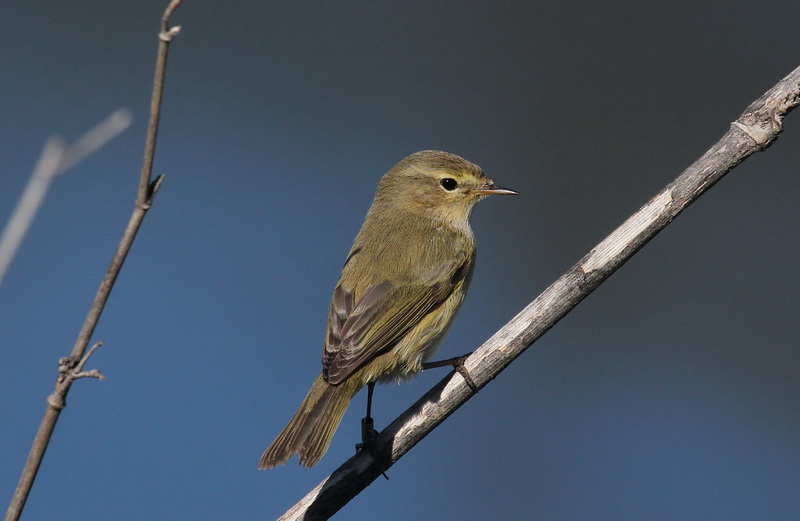 Best regards
Birgit Kremer