Guadalhorce-Mouth near Málaga
July 18 2011
Dear reader!


Yesterday we spent the late afternoon hours at the Guadalhorce, where the Bea-eaters eagerly feed their offspring and …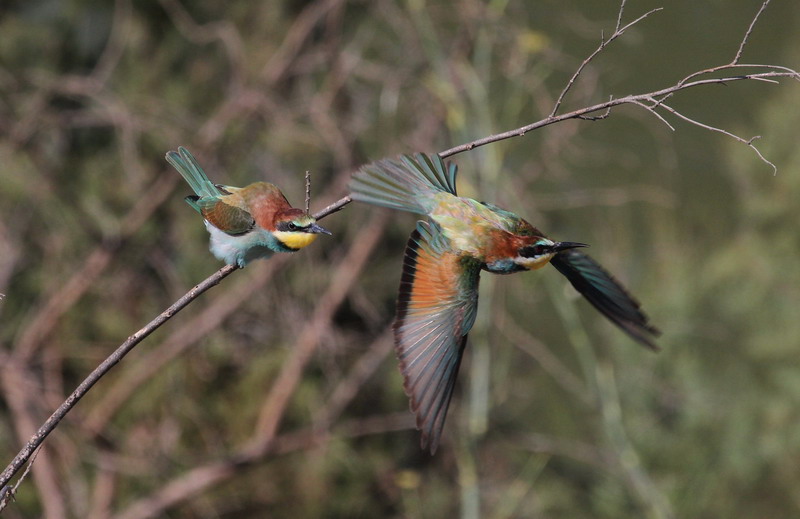 … Mrs. Little Ringed Plover stoically stands the heat and …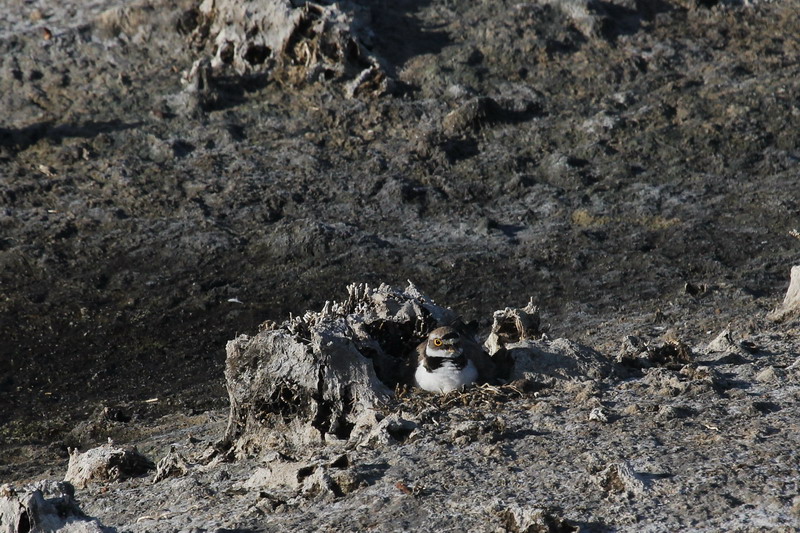 … is breeding her four very well camouflaged eggs: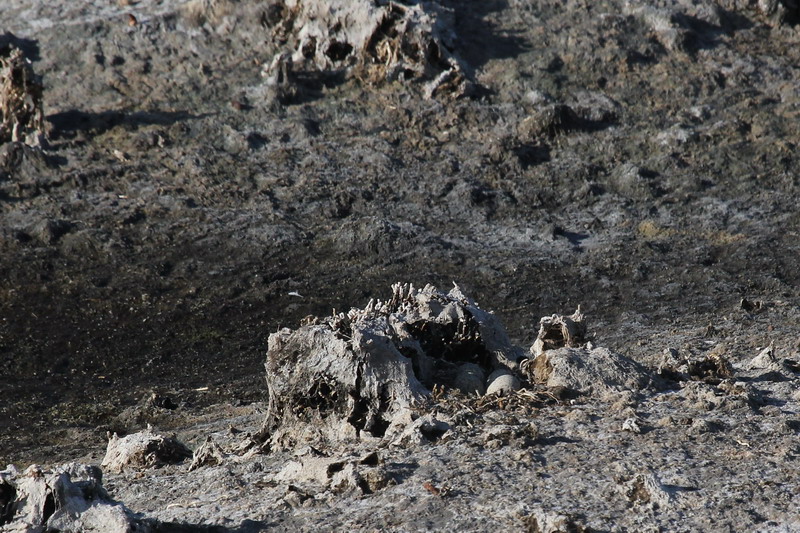 A flock of about 50 Greater Flamingos delighted us with their repeated passing flights along coast: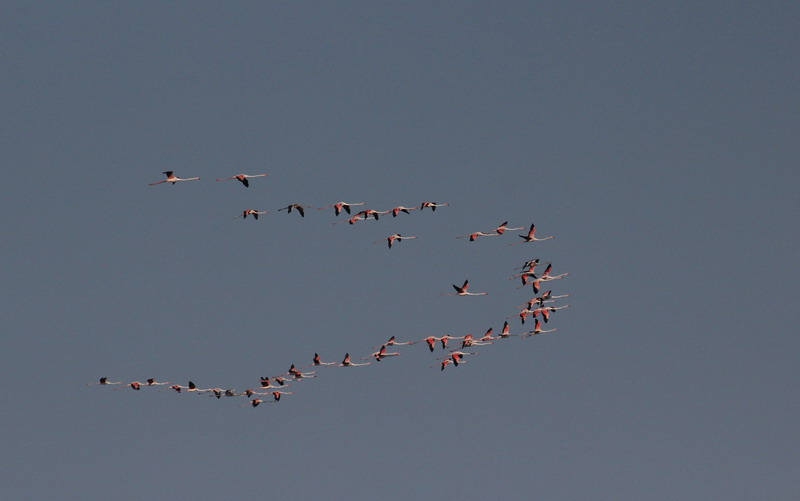 In the far distance we discovered between many Black-headed Gulls also a Mediterranean Gull: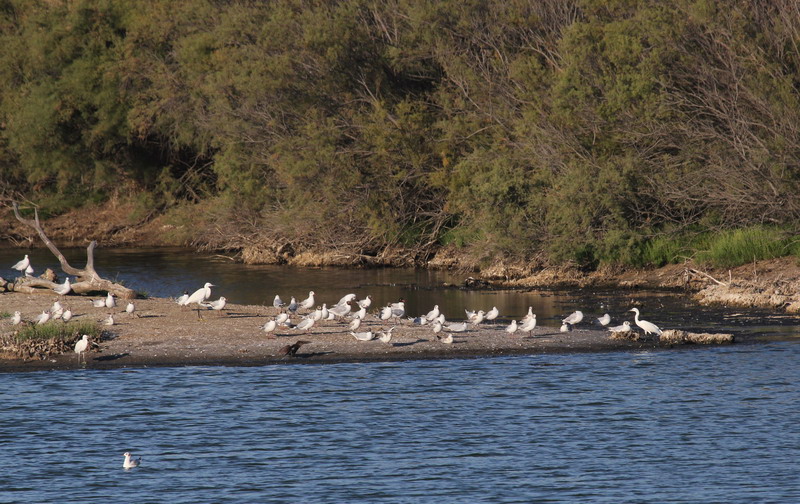 And here a Little Gull, which …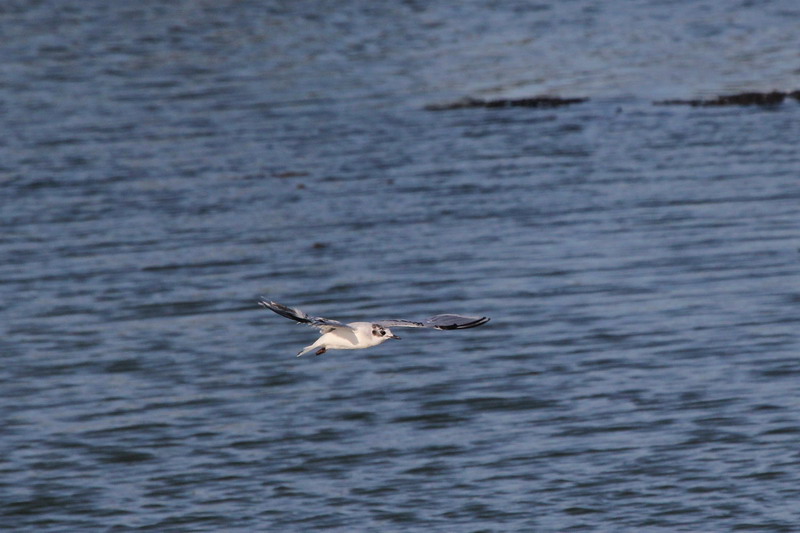 … immediately after landing made it clear to a cheeky Stilt, that she won't let anybody chase her away: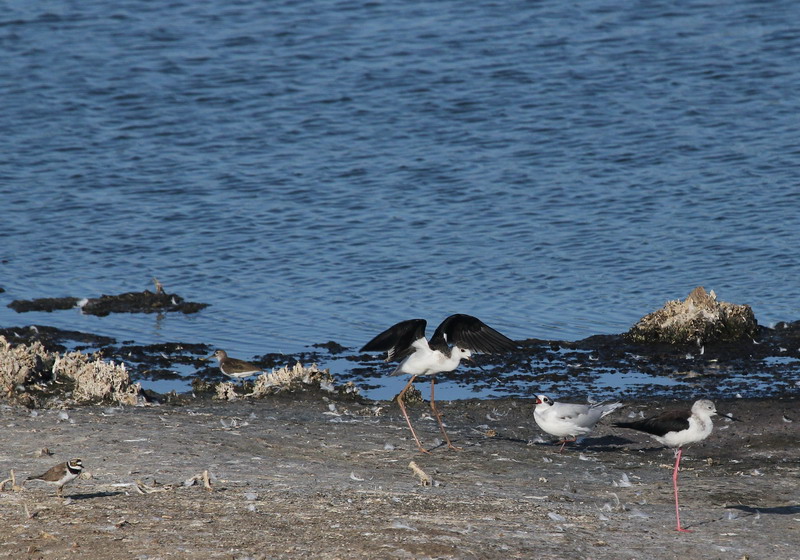 Also a banded Slender-billed Gull enjoyed …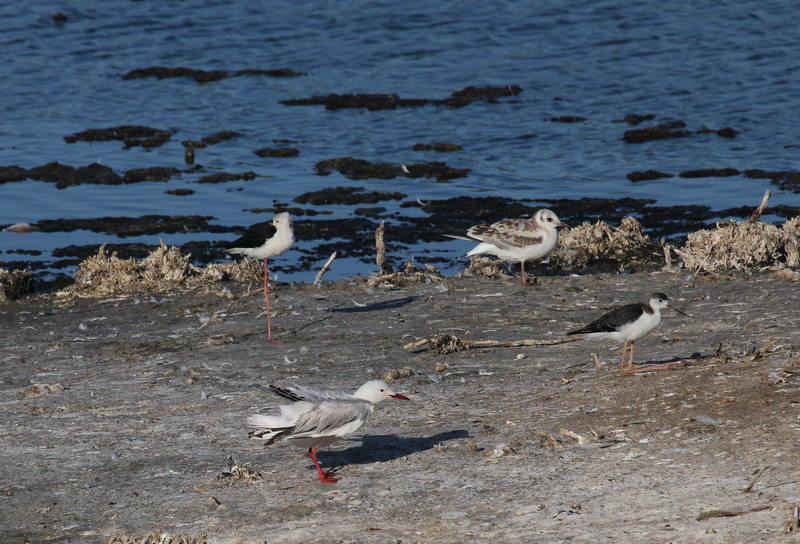 … the peaceful silence at the Island in front of the observation hut: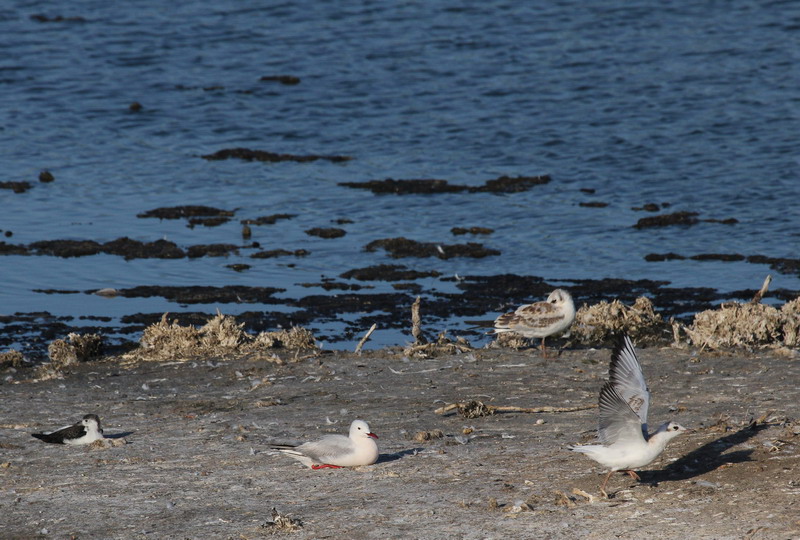 Child is father to the man! Hardly to believe, that these young Stilts a few weeks ago were tiny little chicks: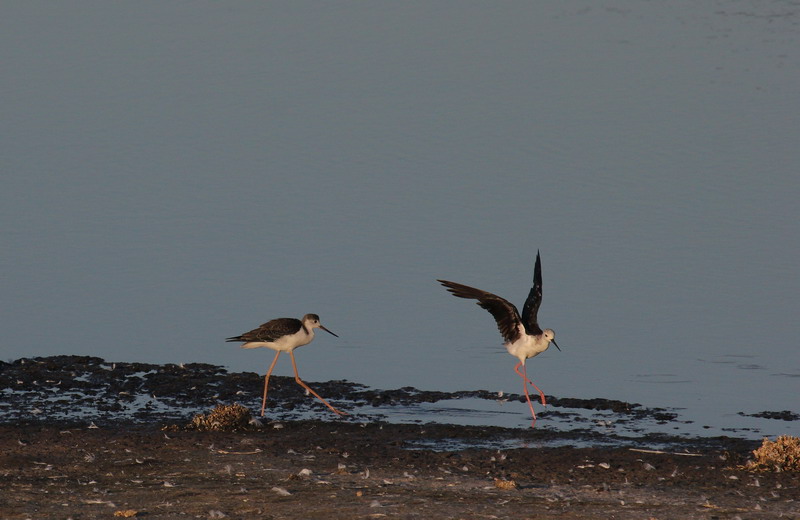 Even more Black-headed Gulls joined the group on the island:
"Do we like to become friends?":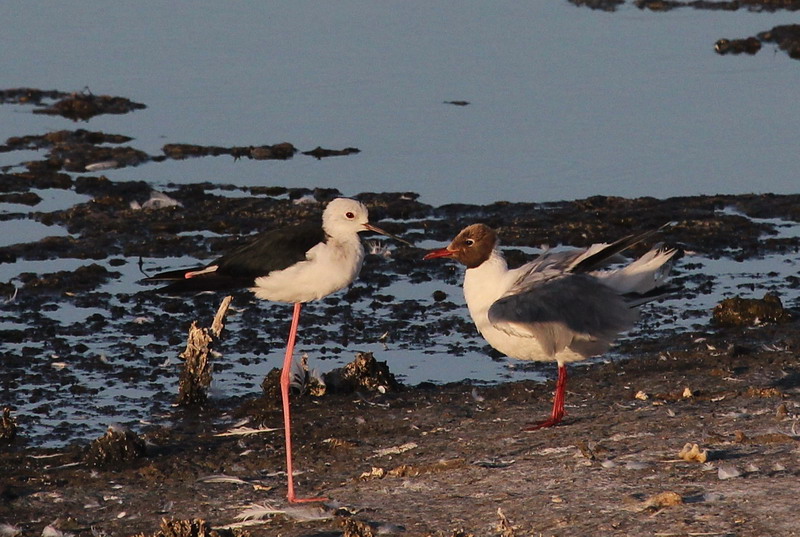 Mr. Stilt makes a deep bow, while Mrs. Black-headed Gull bashfully cleans her beautiful plumage:
The island already is in the shadow as a small group of Little Terns landed: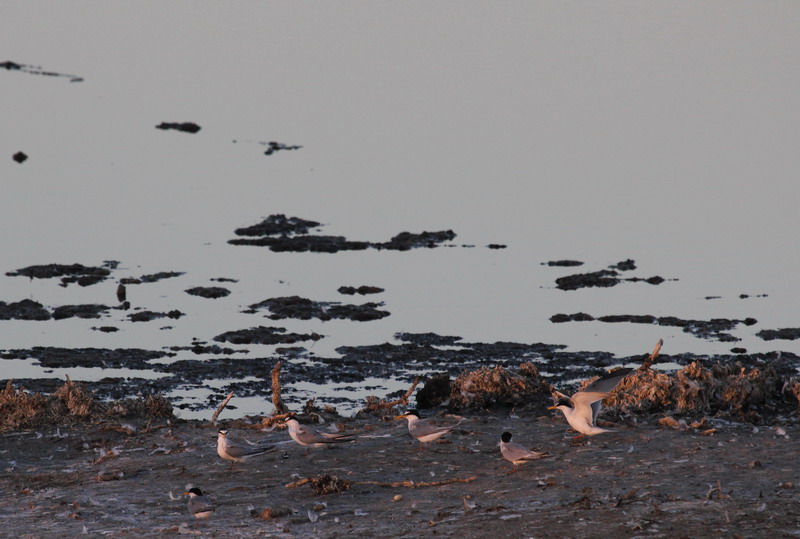 Already for quite a while we have heard the pitiful calls of a Bird, which we couldn't associate until we discovered this Slender-billed Gull with its chick: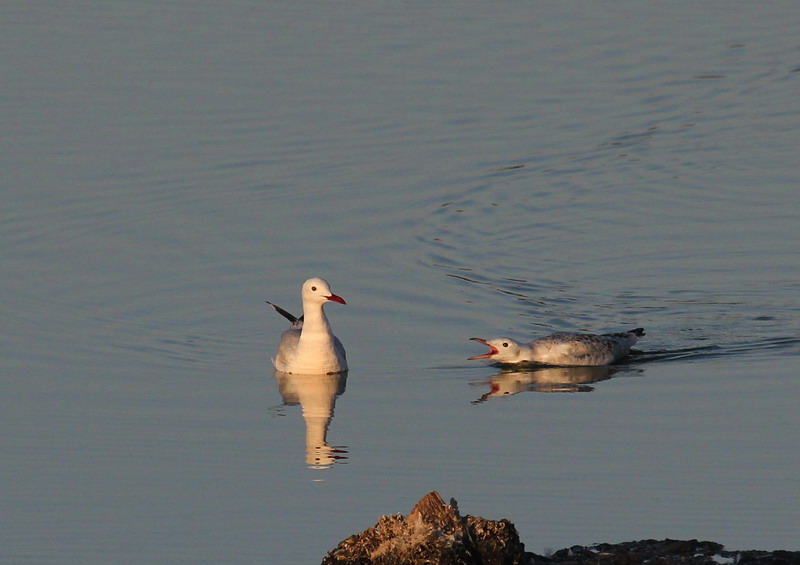 "You are not thinking seriously about …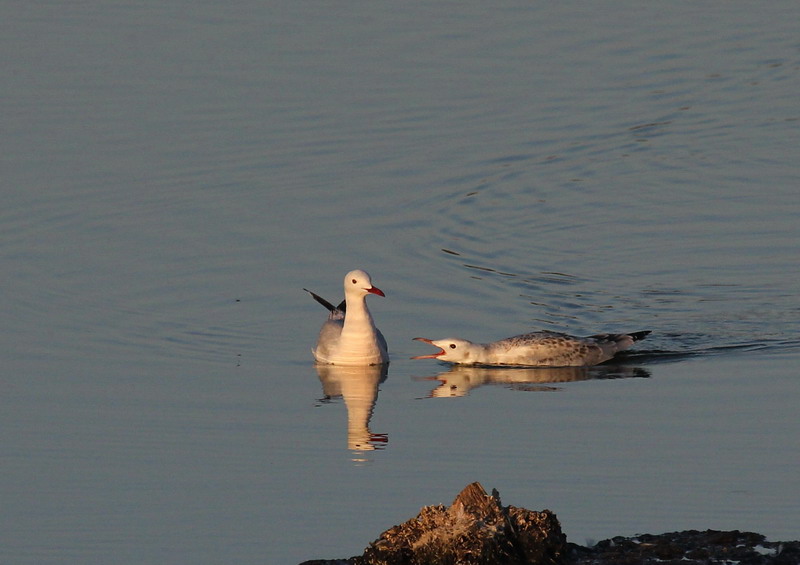 … sending me without dinner to sleep?" Such a scene I never have seen before an I just was enthralled!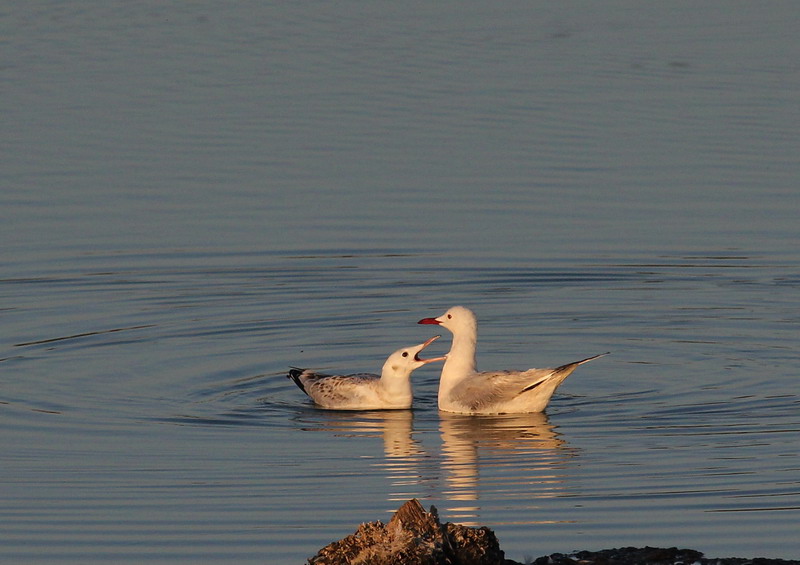 Mum takes off followed by her begging offspring. It is banded with: 8CM.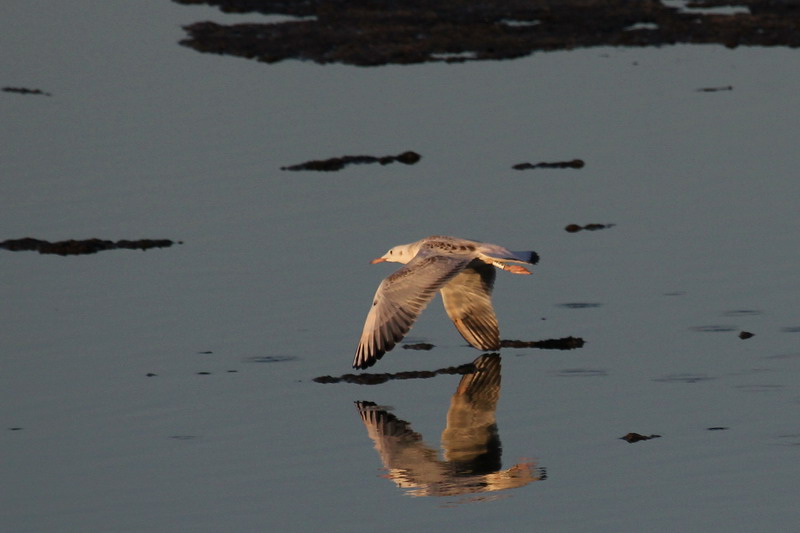 Black-headed Gulls in the last light of the sun
Just terrific these late afternoon hours at the Guadalhorce with comfortable temperatures!
Best regards
Birgit Kremer