Lagune of Fuente de Piedra May 1–2 2009
Dear reader,

totally enthralled and entirely happy about the experienced I am back from a long and terrific weekend in Fuente de Piedra.

As a reminder: Fuente de Piedra is a salt-lagune, about 120 km away from here. In times there is water in it, it is a breeding home for thousands of flamingos. In best years there were counted 45.000 flamingos, in this year until now 15.000. We did not want to miss the spectacle. And … telling you in advance … it exceeded all our expectations. Never before I saw Fuente de Piedra so full of life, because with the flamingos were thousands of shorebirds, which took a rest there on their way home north. I did not have any idea, that they are still on migration, but in Fuente de Piedra lucky enough you meet lots of hobby-ornithologists with much more knowledge!

That´s how I learned, that from end of April till Mid-May most shorebirds are here to be seen on their migration.
Enough preambles. Photos are following and not too little!

Enjoy!
Part 1
Amapola .... bellísima amapola ....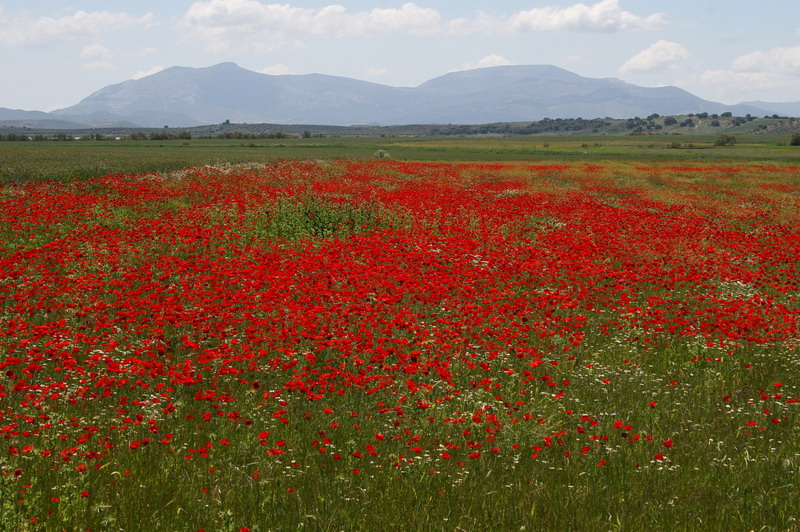 … who is singing the Spanish song about the red poppy!"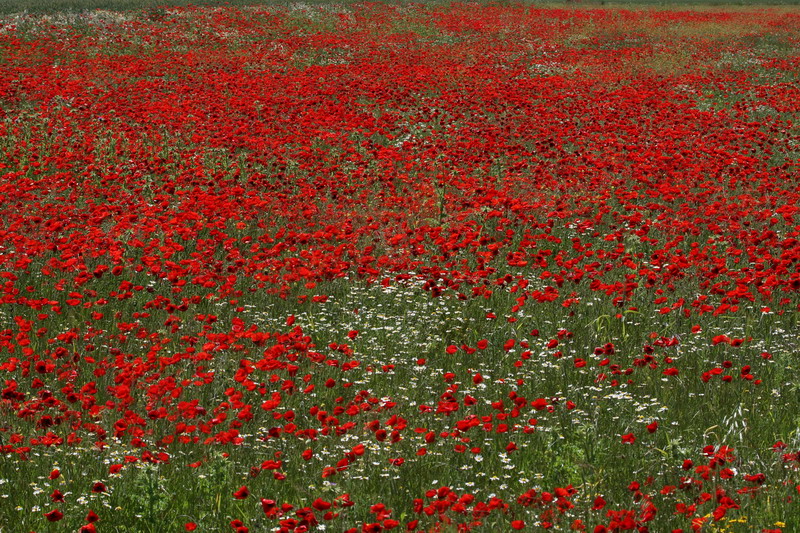 As you can see, we were not the only bird watchers, who were on tour in Fuente Piedra. Funny enough you always meet the same people, never mind it in Málaga, Tarifa or La Janda!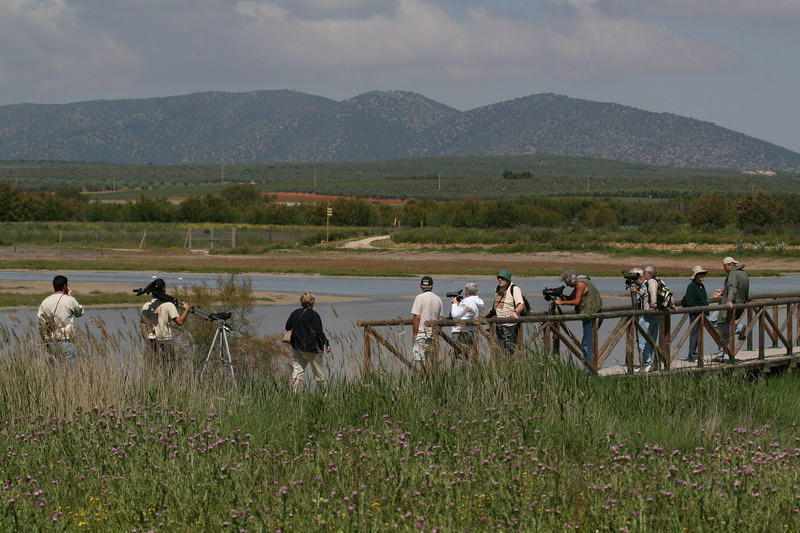 In the background you see the lagune. The white spots …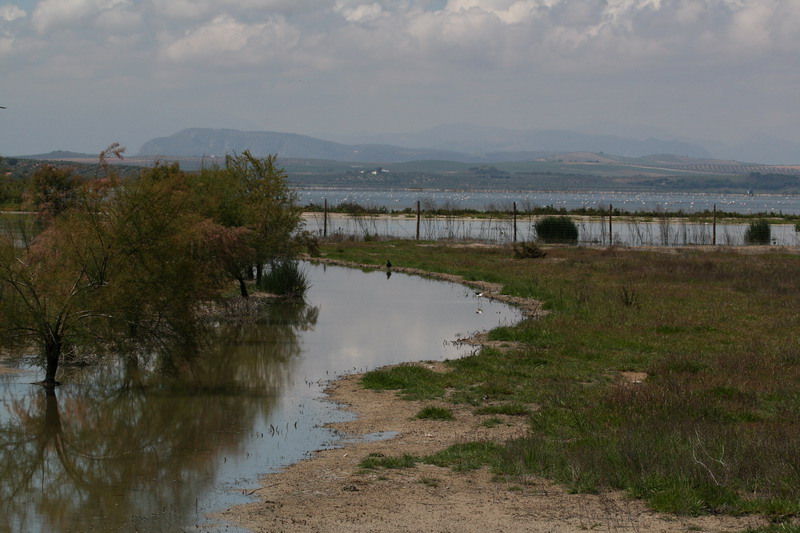 … are flamingos!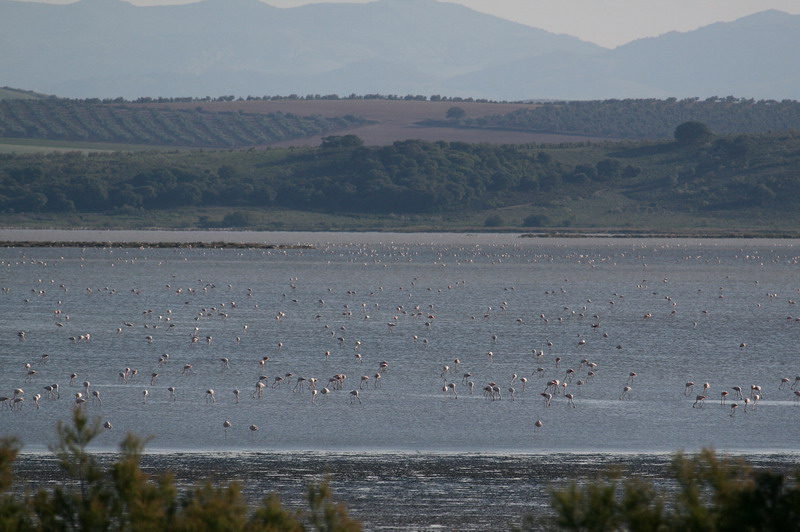 Just unbelievable beautiful, to see the lagoon after years of drought …
… so heavy populated again!: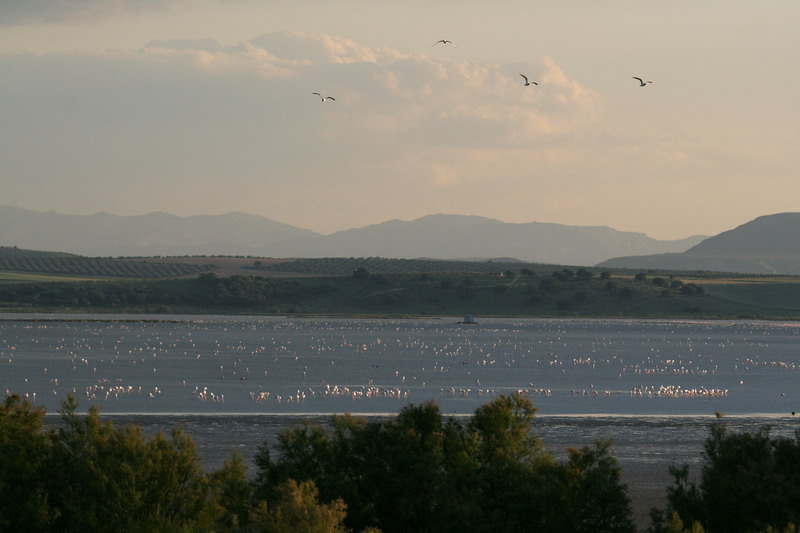 There seems to be more than enough food, because very seldom a group was flying off to change the place!: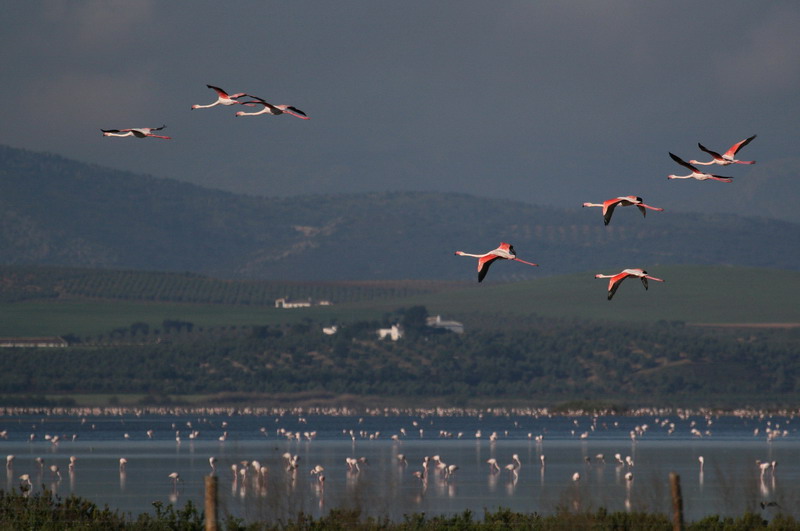 This animal-idyll is protected by high fence around the whole lagune …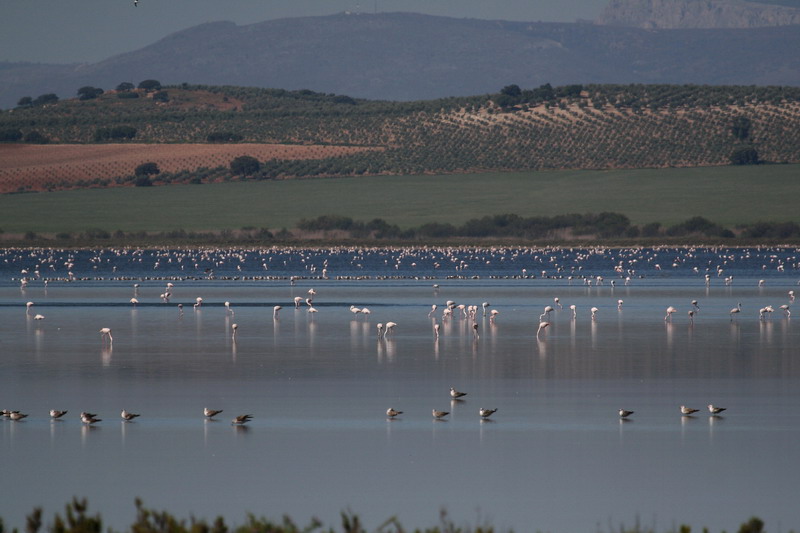 … from promenaders and dogs! Our Spanish bird-watcher friends were really proud of their country that it is done so well there! Quite rightly!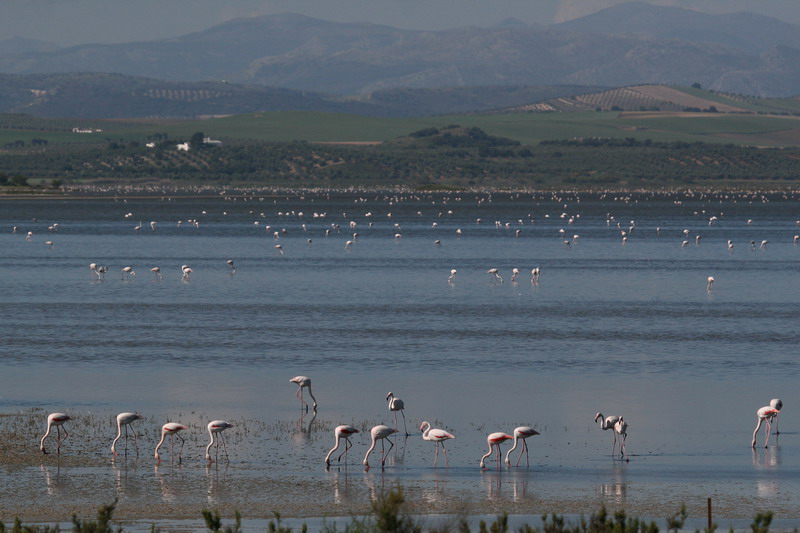 Continuation on page 2