Guadalhorce-mouth near Málaga
October 27 2010
Dear reader!


Behind the fence is the nature reserve of Guadalhorce, but since I was alone on the way …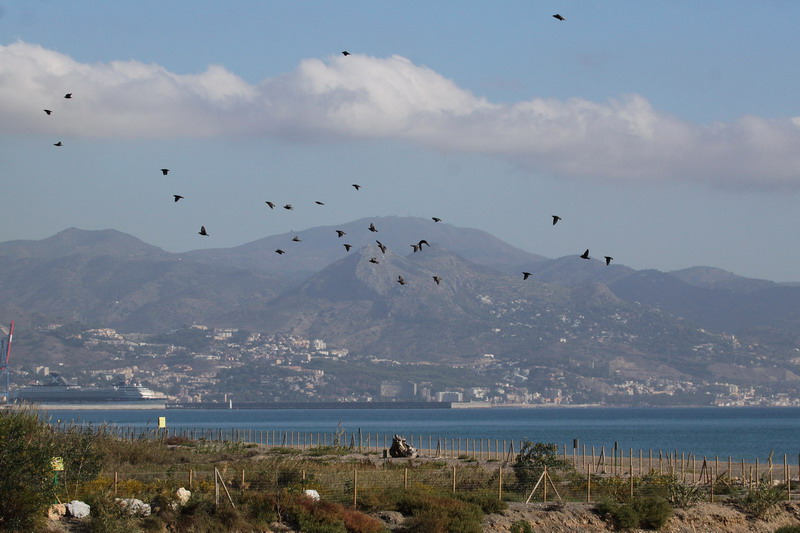 … out of safety reasons I stayed on the inhabited side of the river and enjoyed the wonderful weather sitting on a big rock with view to the river and …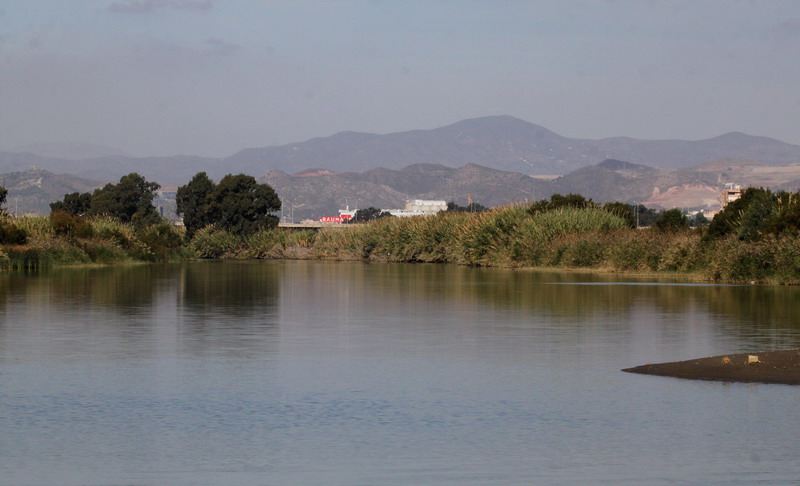 … to the Mediterranean, where hundreds of mire crows were busy: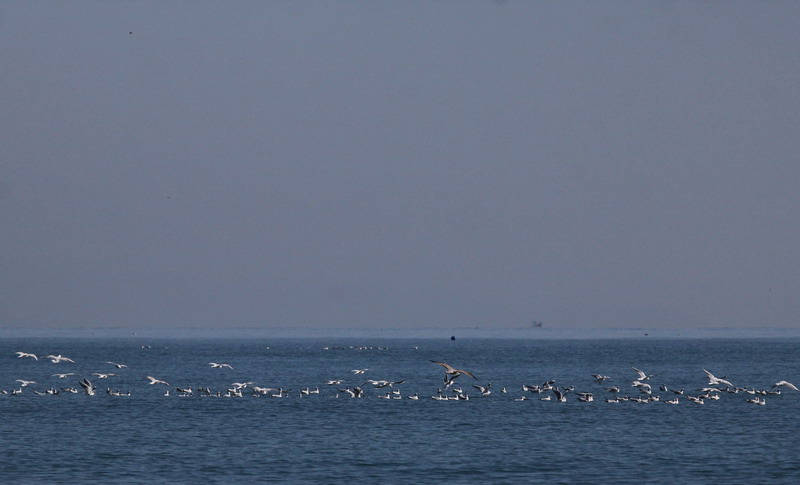 And as you are just sitting there, believing that hardly any bird is on the move, suddenly nice scenes like that occurs: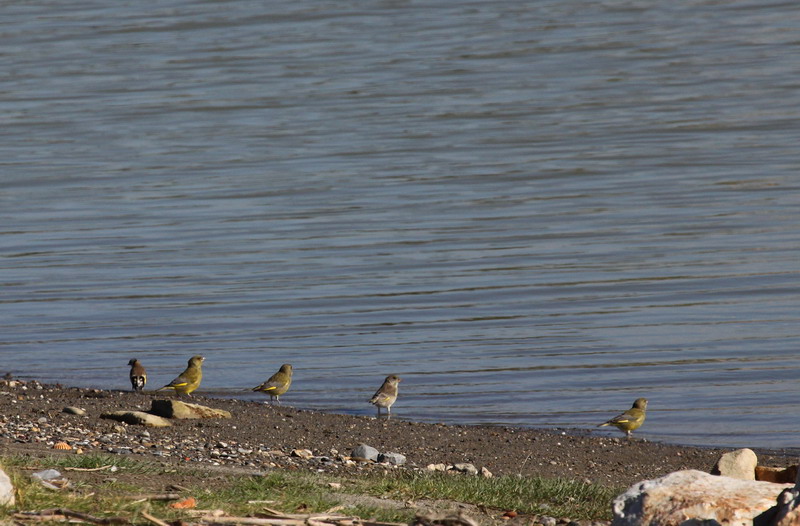 Also the starlings enjoyed taking a bath: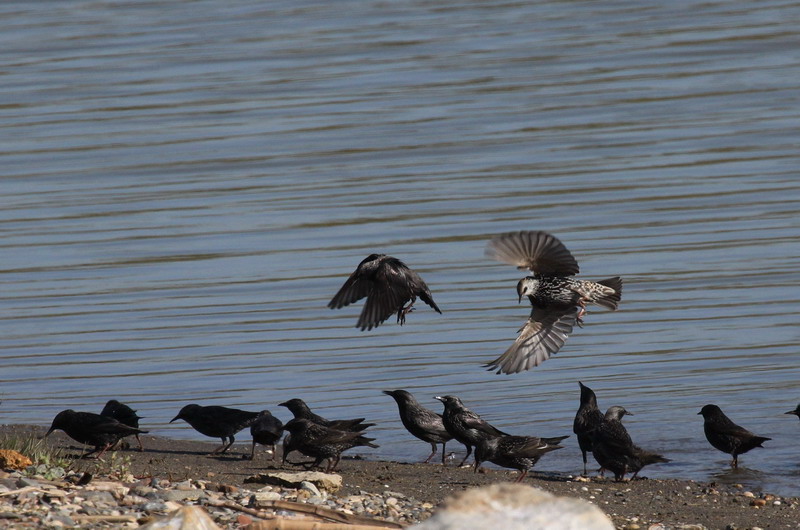 The starlings are not on the run because of the cormorant, no, all of them discovered a booted eagle above the nature reserve and took flight: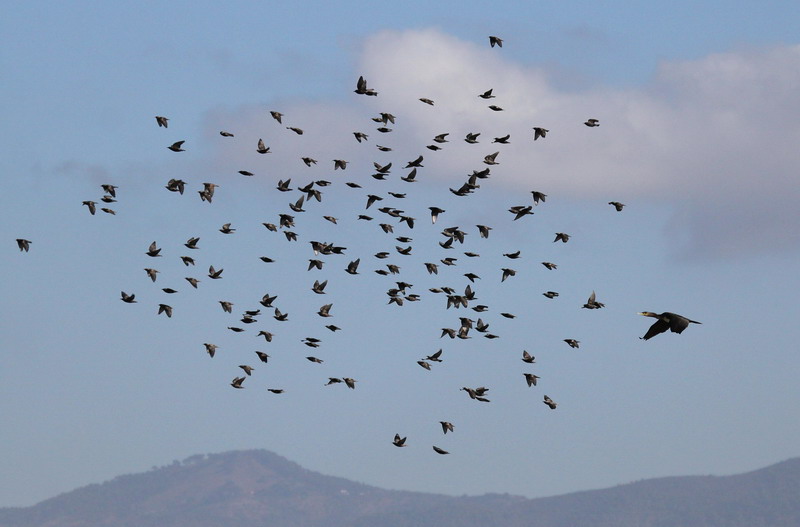 "Ghee! The guests from the North are already back again and I have to share my territory again!" The male Sardinian warbler is rather indignant about …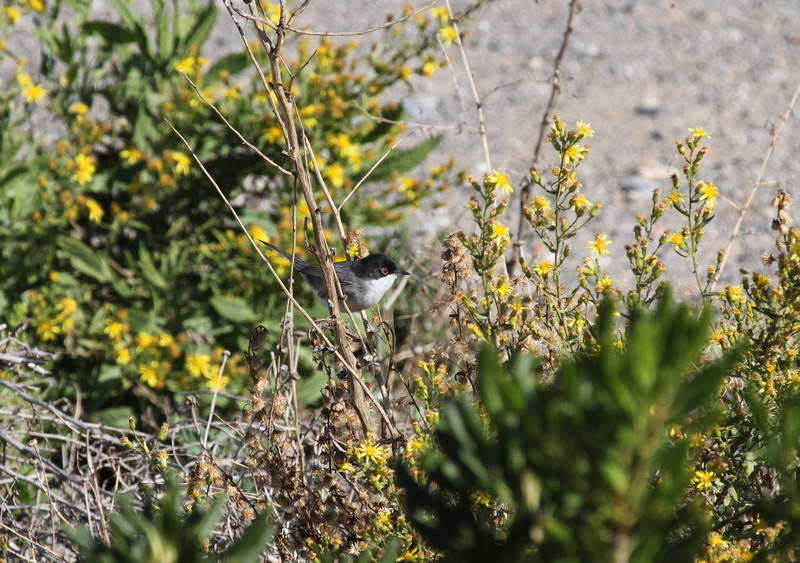 … the presence of the robin: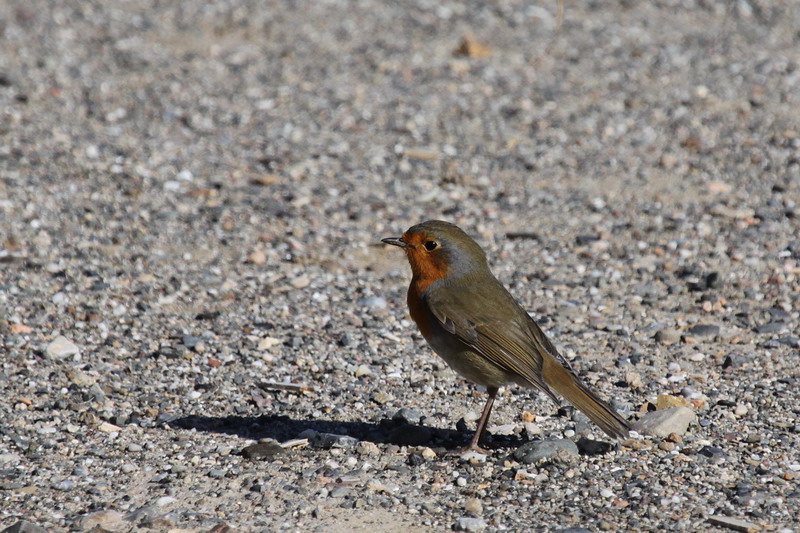 Also the rock pipit managed his journey from the North to the Mediterranean. The breeding places of these nice birds are located in the high mountains, nearly up to the snow line, the winter they spend in lowlands. And yesterday I was lucky enough to meet this one here during its winter holiday: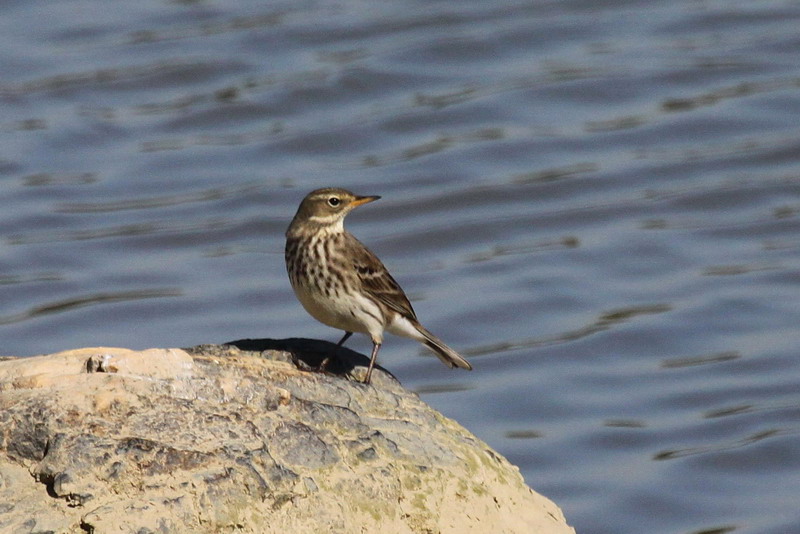 And to my big joy I discovered these six sanderlings on the rock in the sea: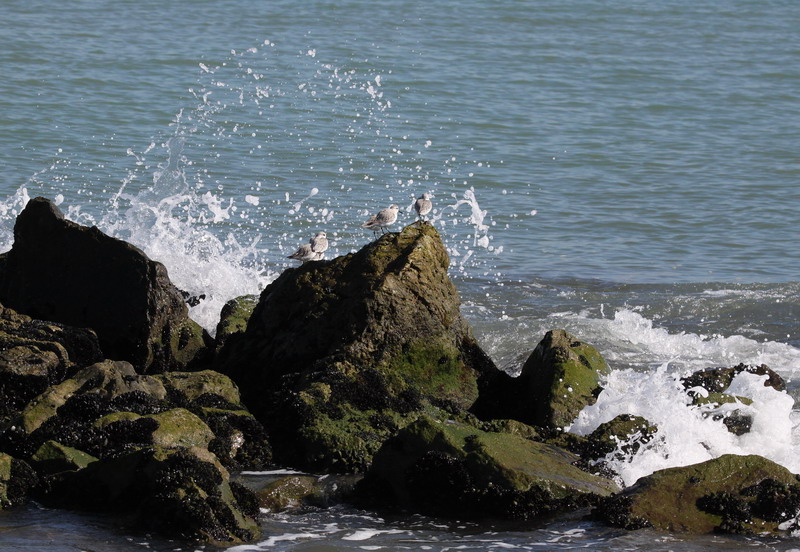 As soon as the wave went back, they hurried to look for food on the just awashed rock: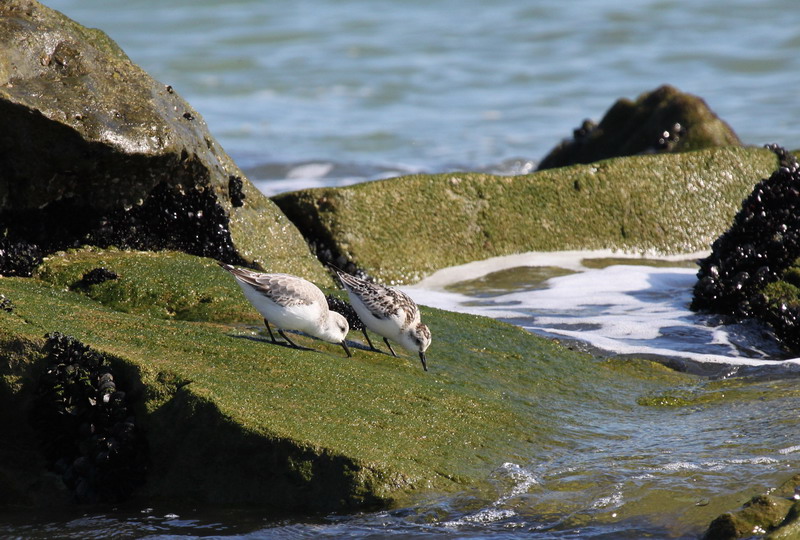 But this will take practice and skills. The adult bird quickly withdraws shortly before the next wave appears, the young bird got wet: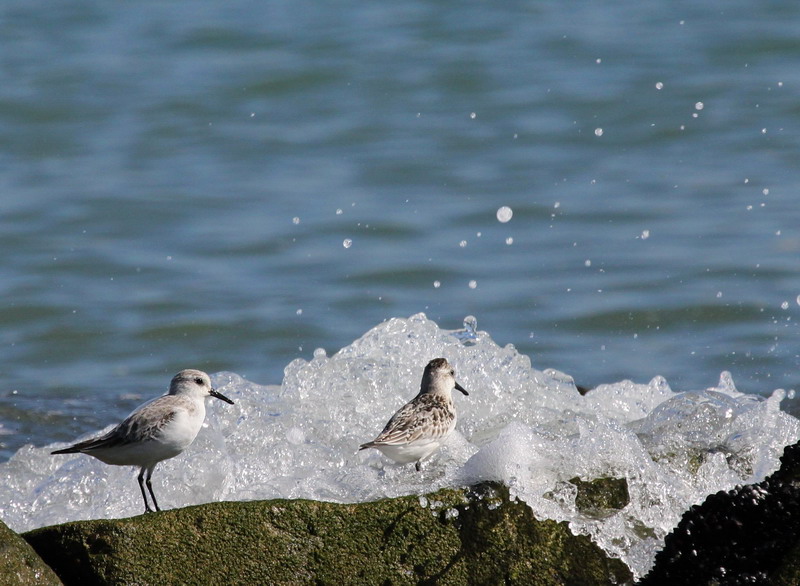 For hours I could watch these cheerful guests from the high North!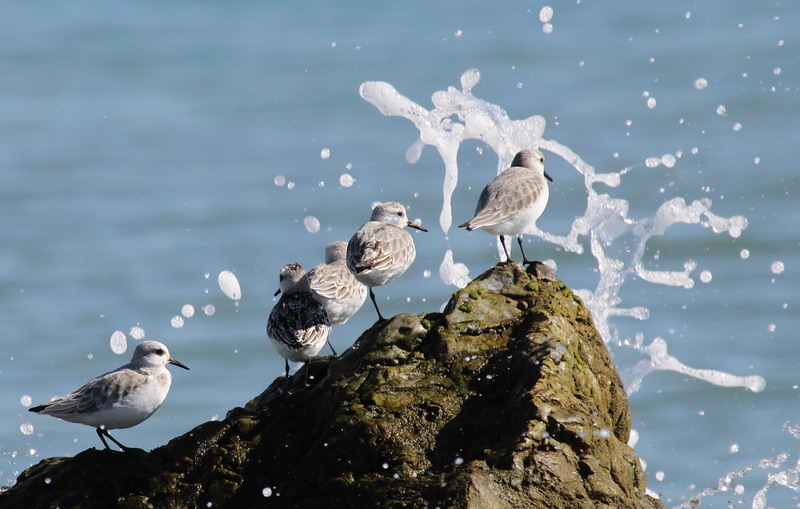 It is unbelievable, what is to discover just sitting on a rock and waiting which feathered friends would appear! There is no programme guide in nature!

Best regards
Birgit Kremer