Guadalhorce-Mouth near Málaga


The Shoveller Duck and the Greenshank
December 07 2011
Dear reader!


Yesterday we spent a most wonderful day at the Guadalhorce and saw Eurasian Pendulin Tits, Reed Buntings, Common Snipes, Kingfishers and four Booted Eagles. Unfortunately I was not able to make real good photos. But during the day many nice stories came in front of my objective, which I'll tell now in several chapters.

Lets start with this one:
Here we see protagonists at the large lagoon: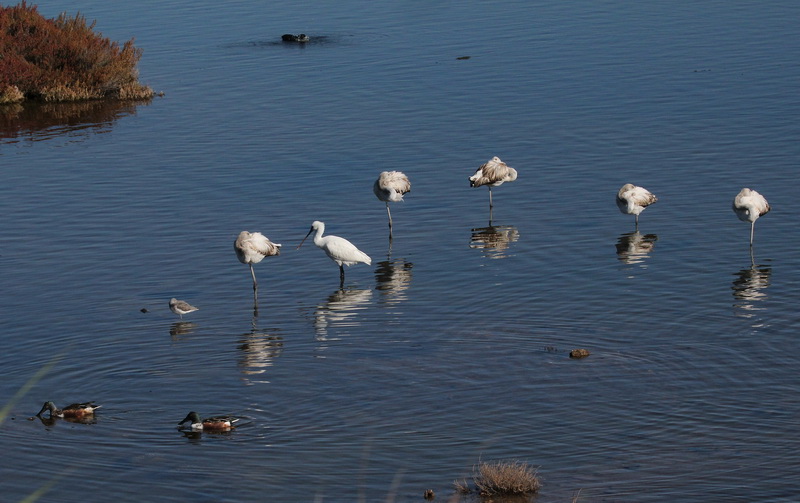 Mr. Redshank and Miss Greenshank enjoy a joint nap, which however …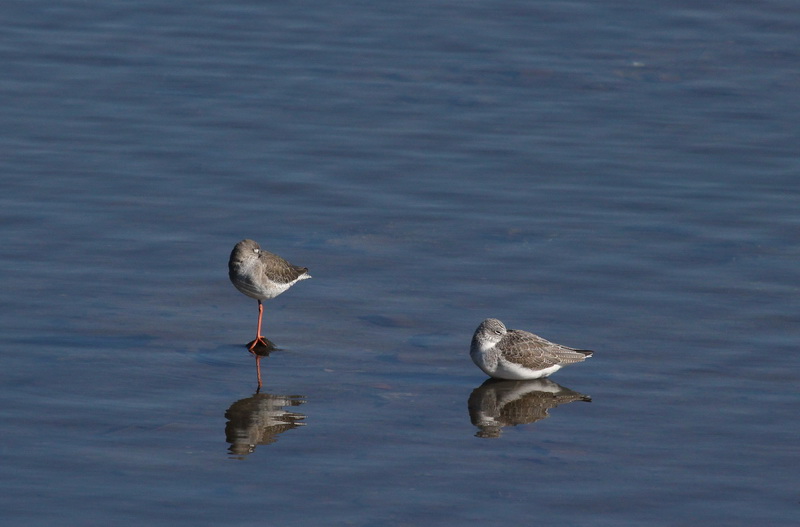 … abruptly was disturbed by a young male Shoveller Duck. While the stationary Mr. Redshank kept calm, the far travelled Miss Greenshank got a shock: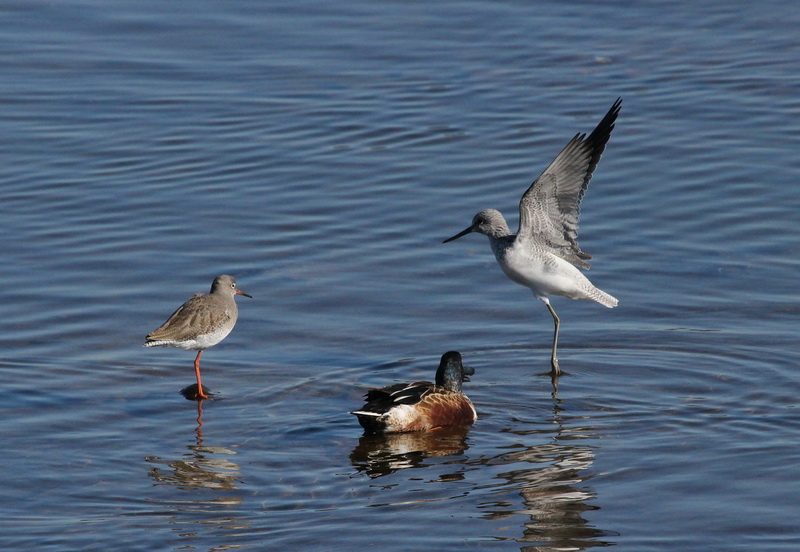 "Dear me! You are missing a leg!" the young unexperienced male Shoveller Duck croaked horrified: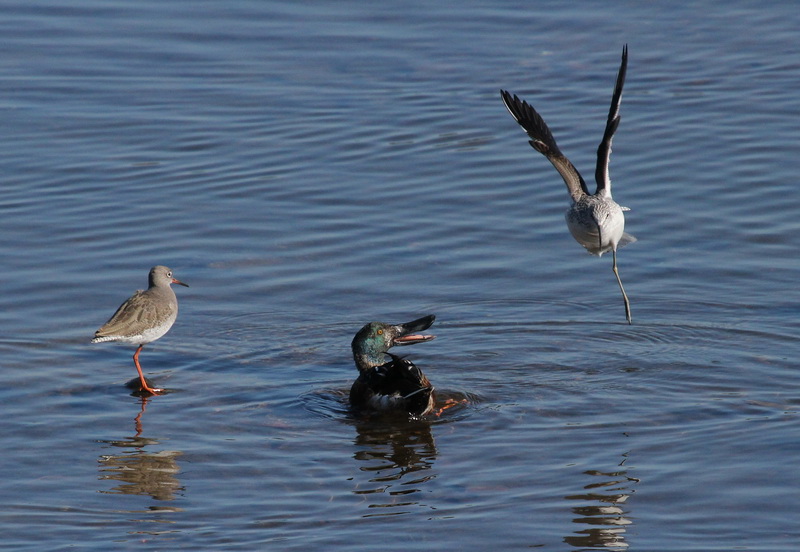 Miss Greenshank notices, that she is dealing with a fool and …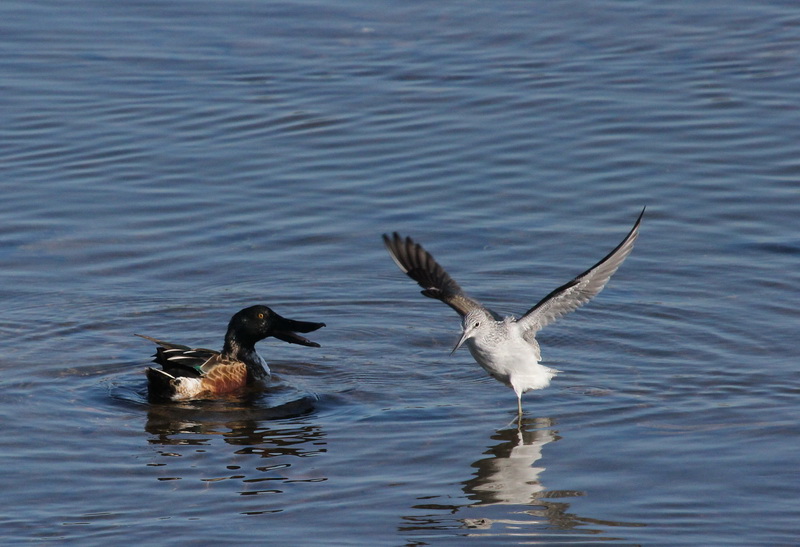 … is landing again, but …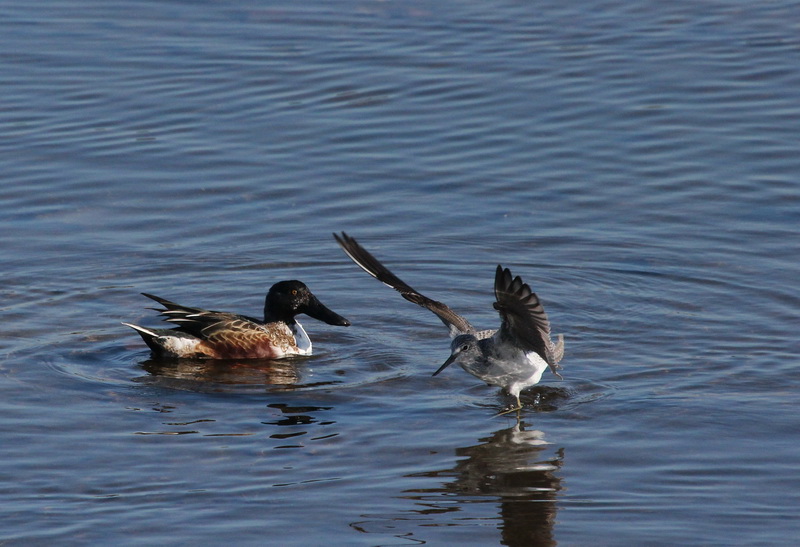 … treated the young Shoveller Duck with contempt and …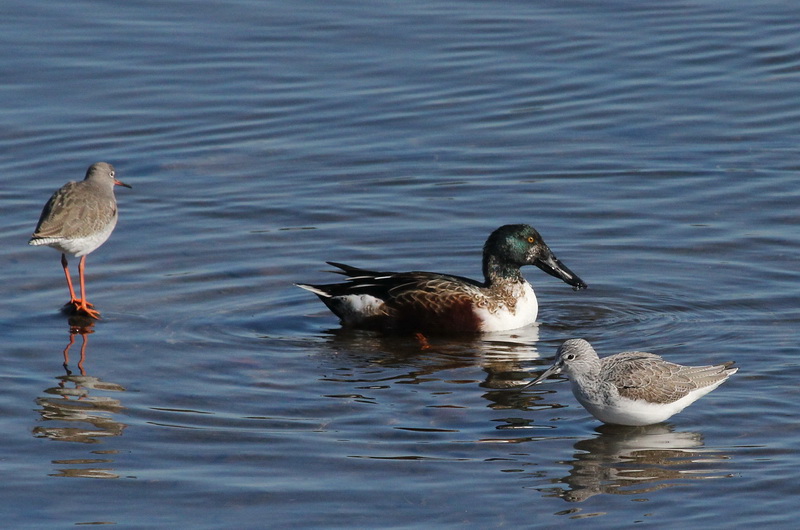 … soon is falling asleep again: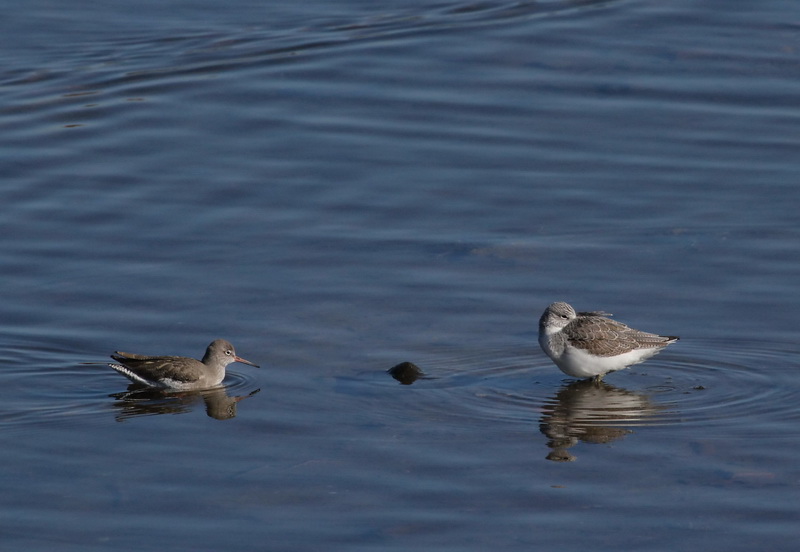 The sight of this beautiful sleeping maid arouses spring fever in Mr. Redshank and …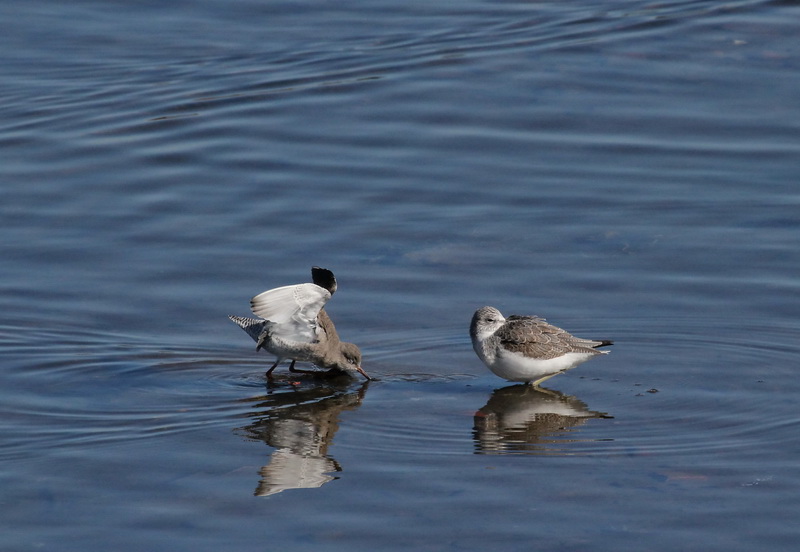 … he is doing his utmost to …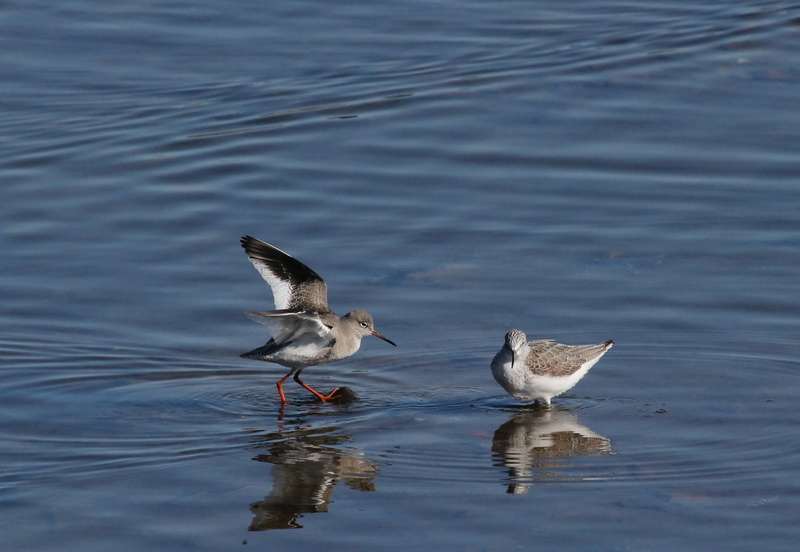 … conquer the lady from the high North: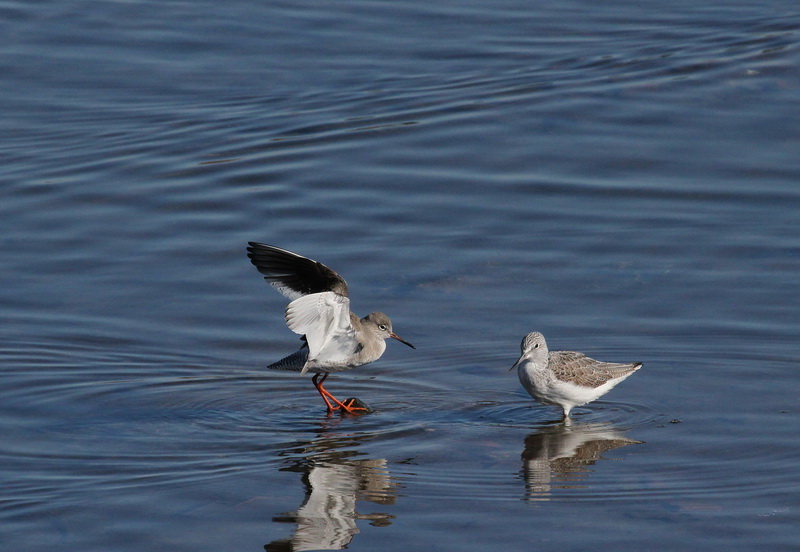 But very soon both continue their nap, and as one can see each of them has two legs!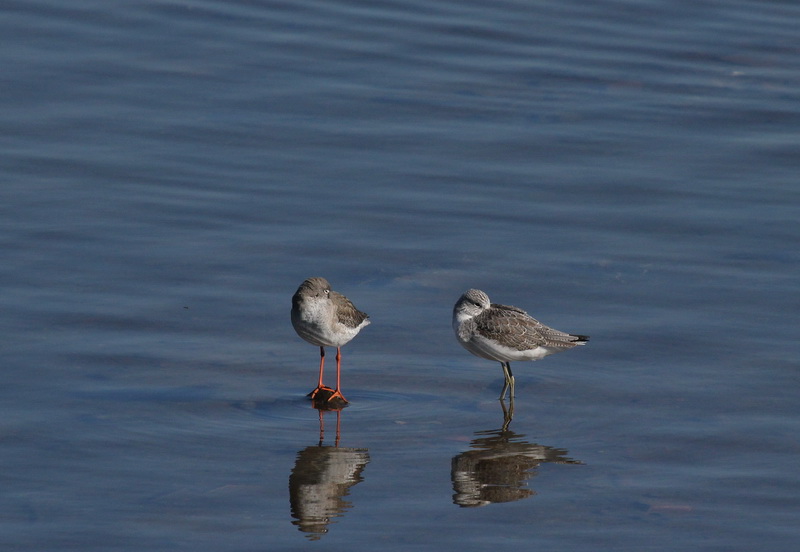 The next episode will tell about a young White Spoonbill!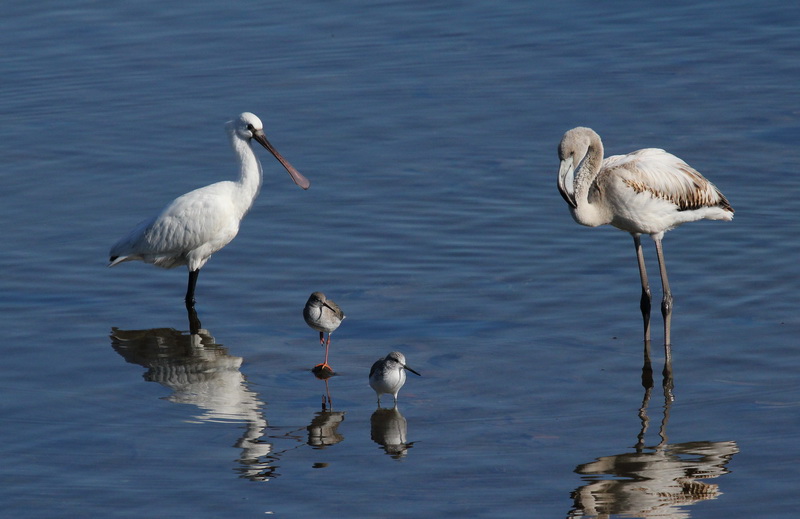 Best regards
Birgit Kremer