Guadalquivir between Lebrija and Pinzón
November 01 2010
Dear reader!


On the day of our return journey the sun was shining again from the blue Andalusia sky at the Guadalquivir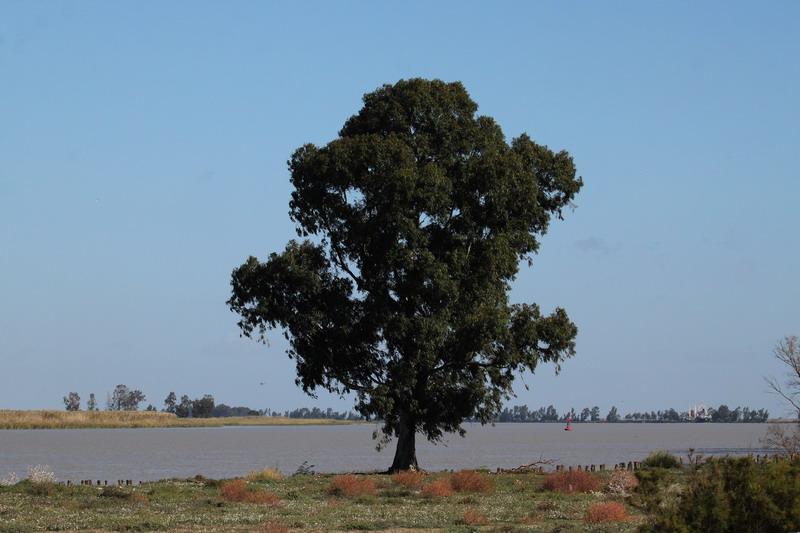 But still strong winds were blowing and the female heron had some difficulties to remain sitting straight on the pole. But she tried hard!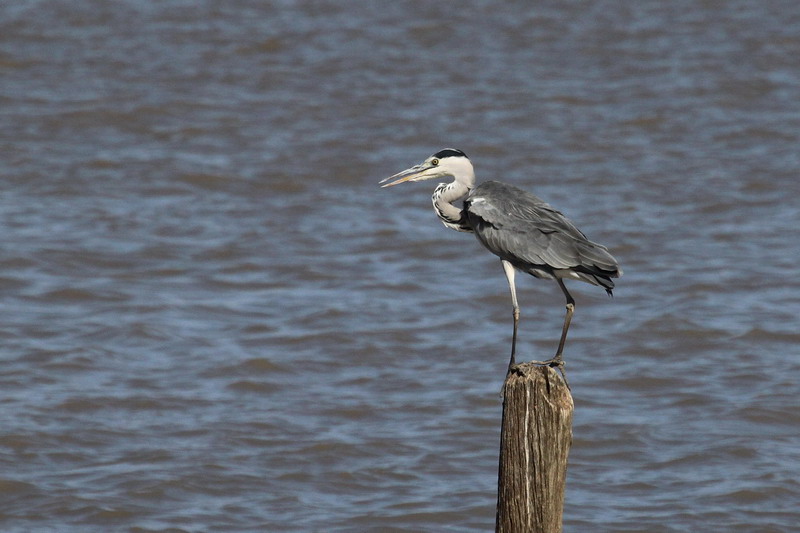 "Save yourself if you can! The ones with the car are stopping!" Well and before I was ready to make a halfway reasonably photo from the purple hens, they had disappeared in the thicket!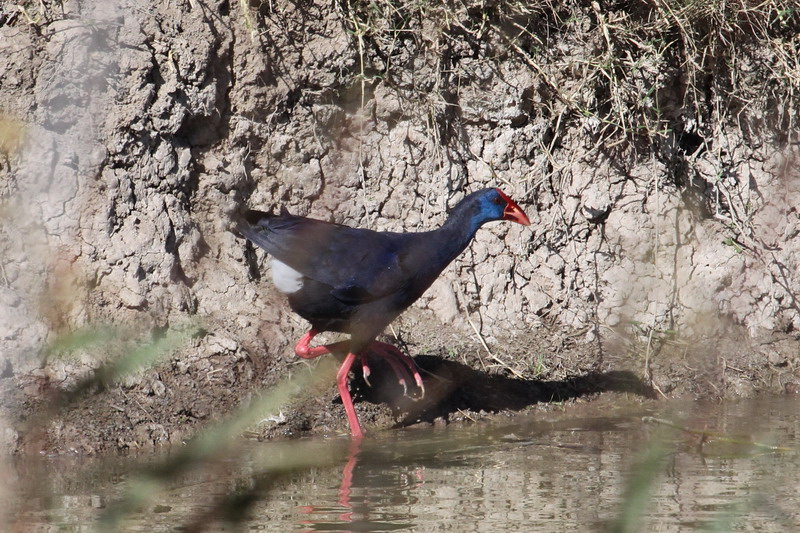 Gorgeous, everywhere we saw larks and …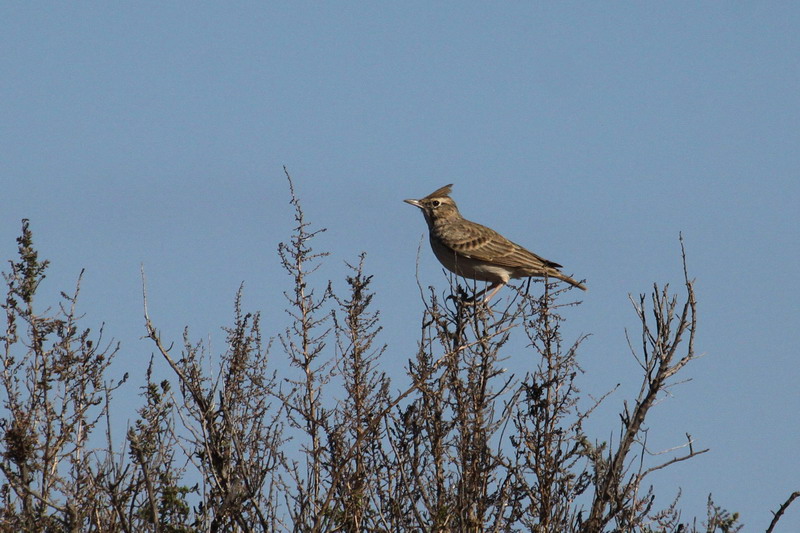 … Spanish sparrows! Now I ask myself what are they doing on the road? Picking corns which fell from the harvest wagon? Looking for insects? Or did they pick small stones to better digest the corns in their stomach? They are anyhow very much attracted by this gravel path!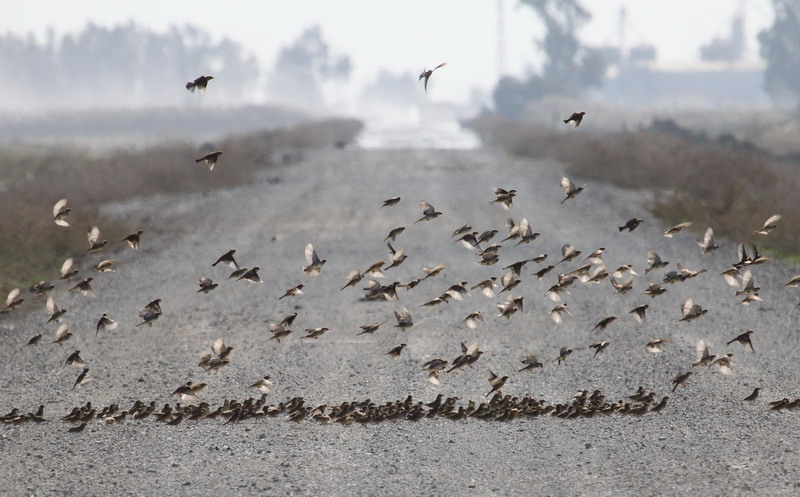 Well, and also here I am wondering? Are those greenfinches? But with such wonderful yellow colored plumage even in autumn?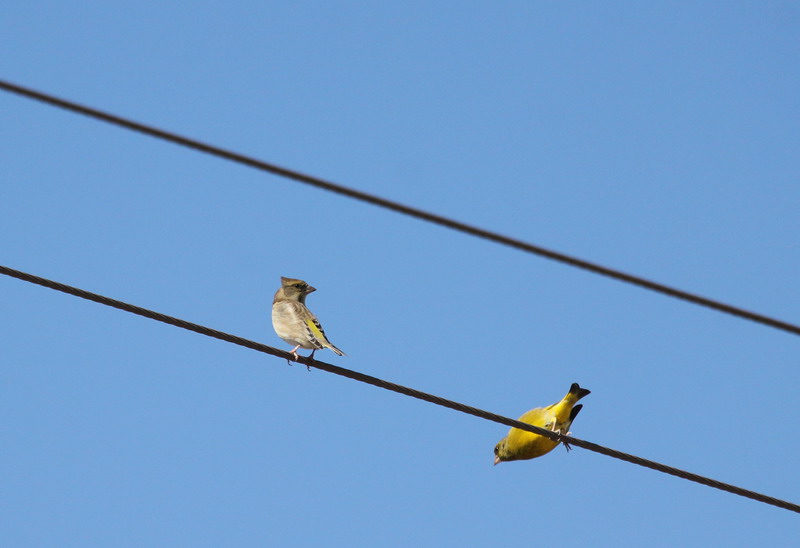 It is just beautiful to watch how glossy ibis and stilts share the big waterhole: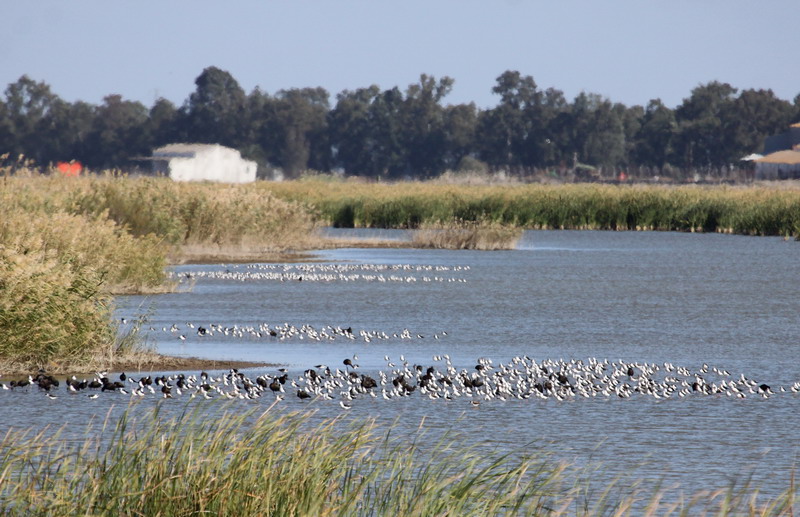 A little later they were joined by some spoonbills: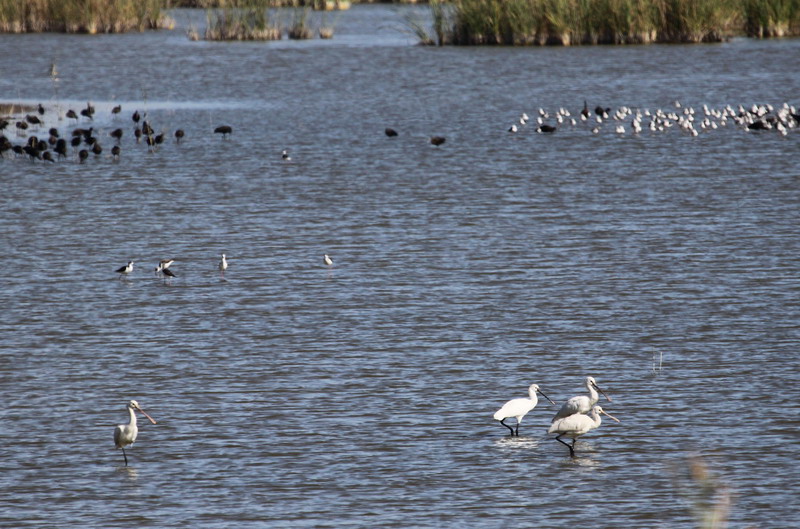 And, what a joy, as we discovered far away several cautious black stork groups!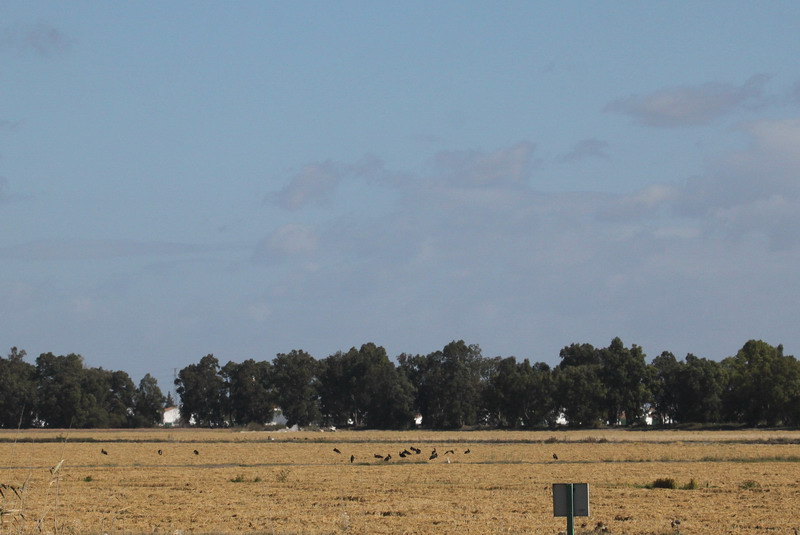 Far, very far away these flocks of birds showing us gigantic flight maneuvers. Our hearts were jumping high with joy! I presume that those were flocks of glossy ibis and/or lapwings.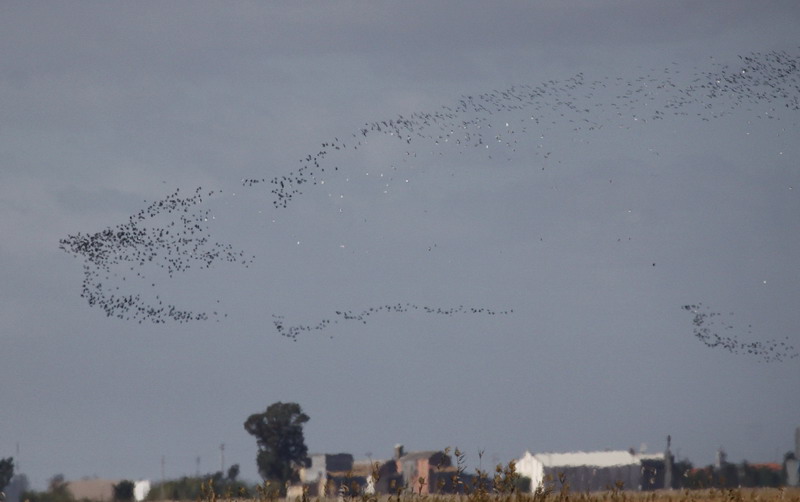 A common buzzard watching majestically from one of its raised hide the happenings in the width of the Guadalquivir fields, before it …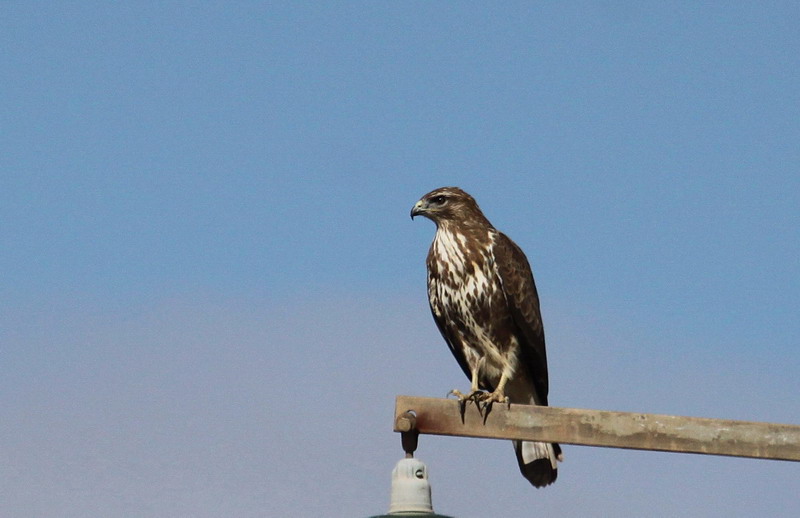 … attentively overflew its area: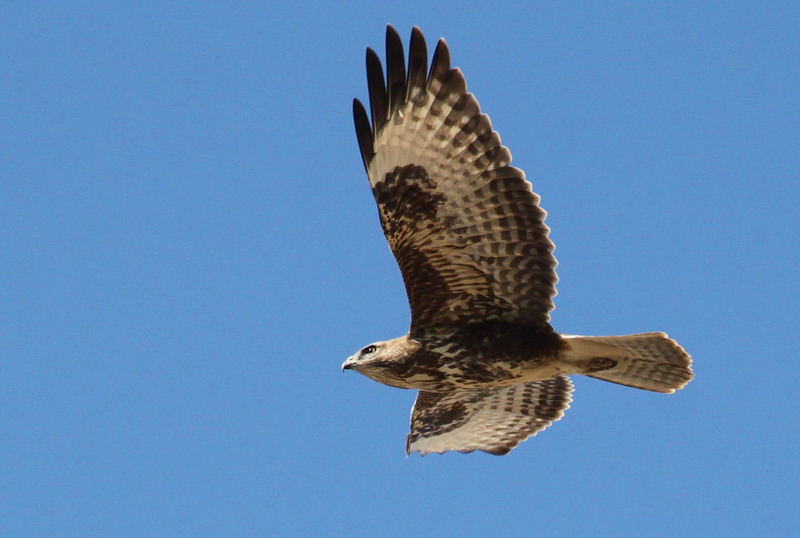 Mrs. Marsh harrier however is furious, discovering …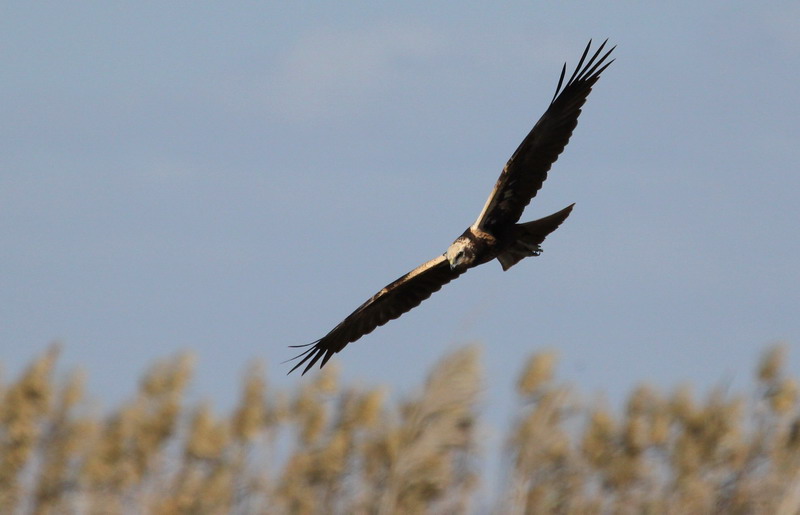 … an impudent booted eagle in her territory! It didn't take her even one second to clearly challenge Mr. Booted eagle to immediately leave her air space! In the photo, above you see the booted eagle, beneath the marsh harrier lady. It is remarkable that booted eagles not only allow marsh harriers to chase them away but also kestrels. Seem to be indulgent guys!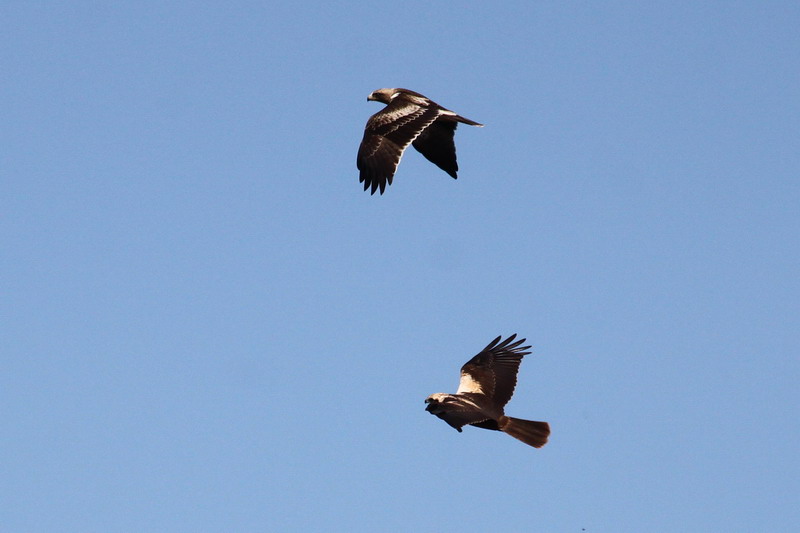 "Ghee, nearly I was due to the winds landing on the mower!"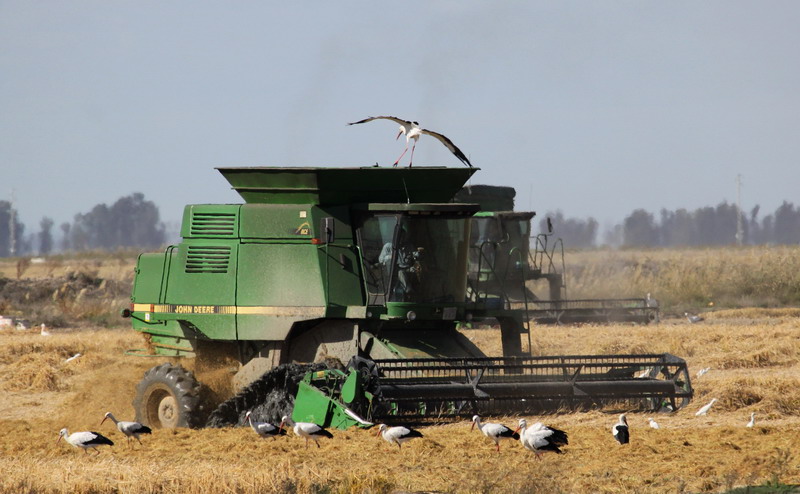 Well, where ever it is harvested wintering white stork groups are to be found: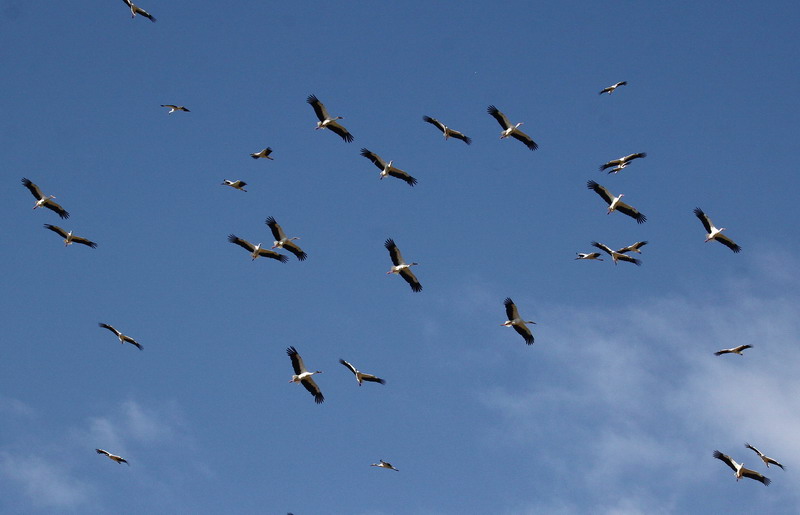 Isn't that wonderful?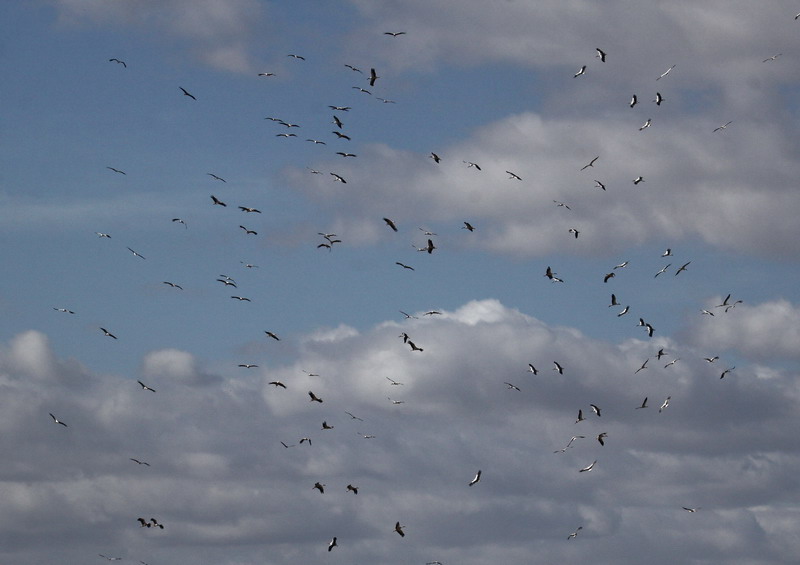 By that every stork friends blood is stirred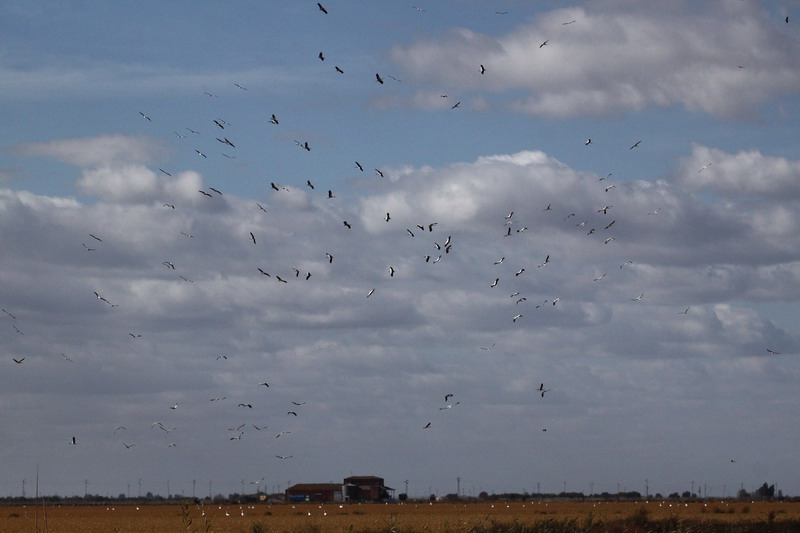 We enjoyed all these sceneries so much, the numerous birds and the nature. And I hope I was able to share our joy with you
Best regards
Birgit Kremer