Guadalhorce-Mouth near Málaga
August 24 2011
Dear reader!


36,5°C the thermometer showed in the car when we arrived yesterday in the late afternoon at the Guadalhorce. That it would become very hot I had realized before, but I have dreamed of Kingfishers and just wanted to see them again. Not even this heat prevented me!

On the way to the observatory i discovered this Black-headed Weaver who glanced at the yellow flower of the tree tobacco (Nicotiana glauca)and ...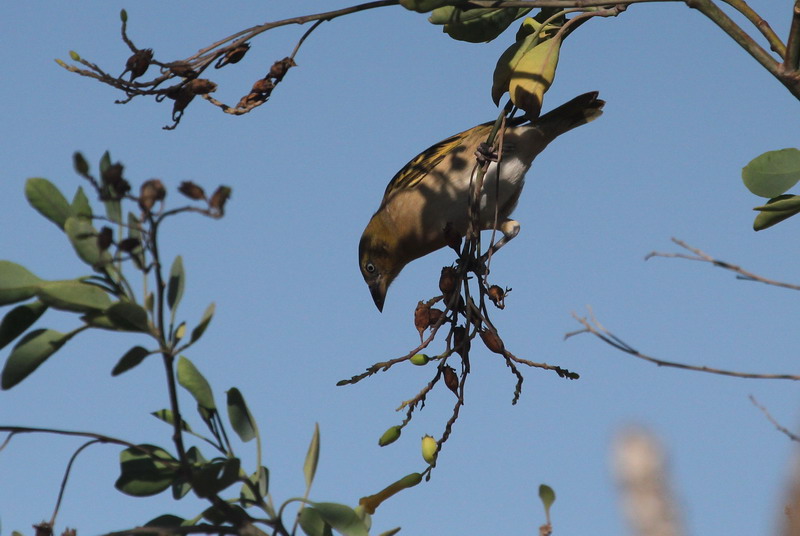 … now performed how to get the tidbit: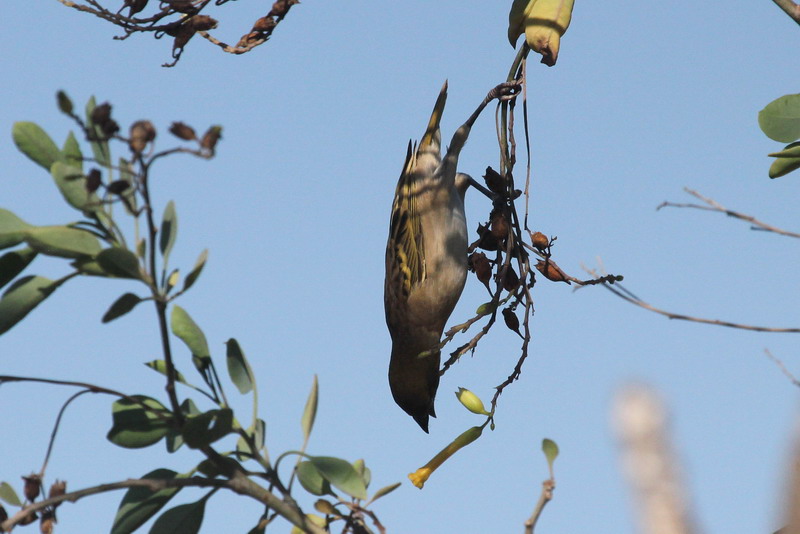 Done!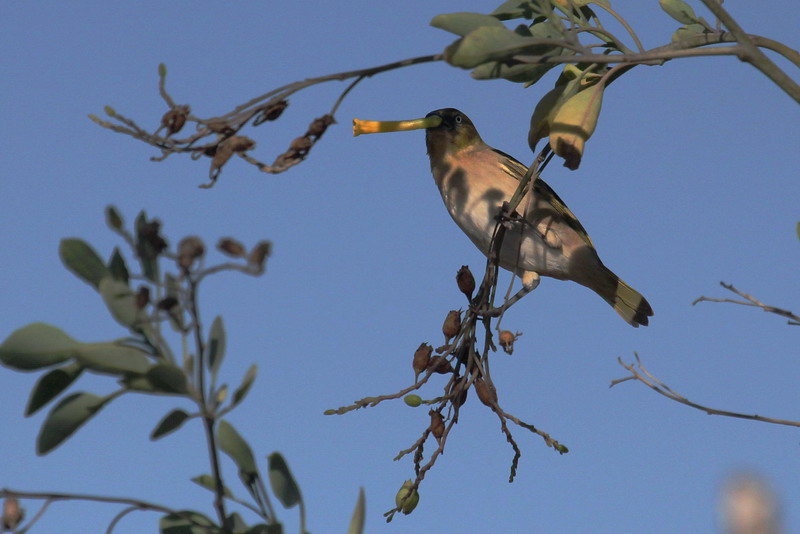 Flower between his feet, the Black-headed Weaver now is posing in a better light. What beautiful eyes he has!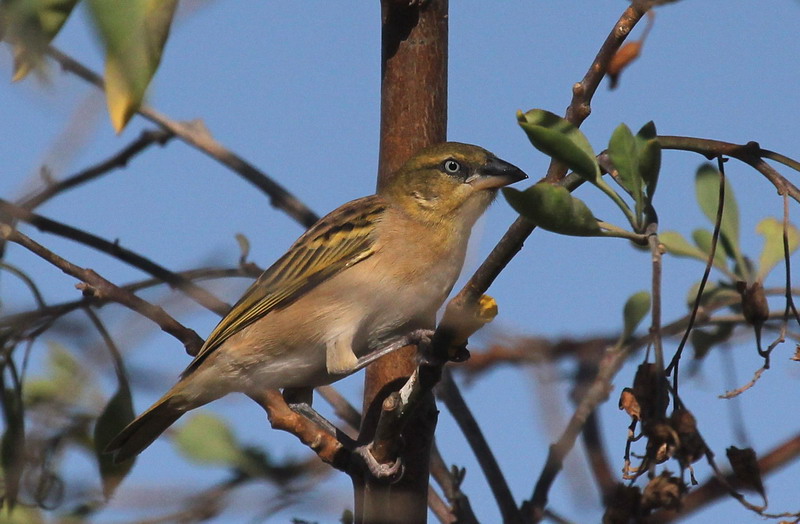 At the big lagoon was this Redshank: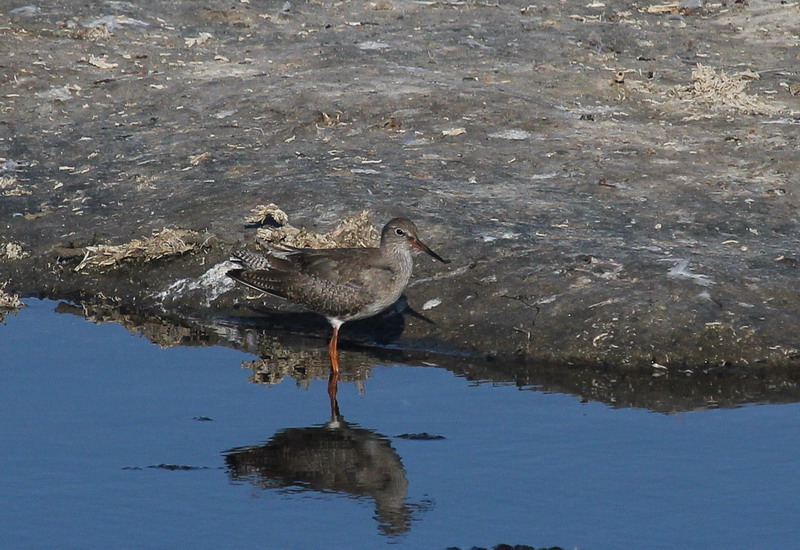 As well the adult and the young Knot, which we had seen two days ago, still were there. Here the adult Knot in comparison to its relative, a Dunlin: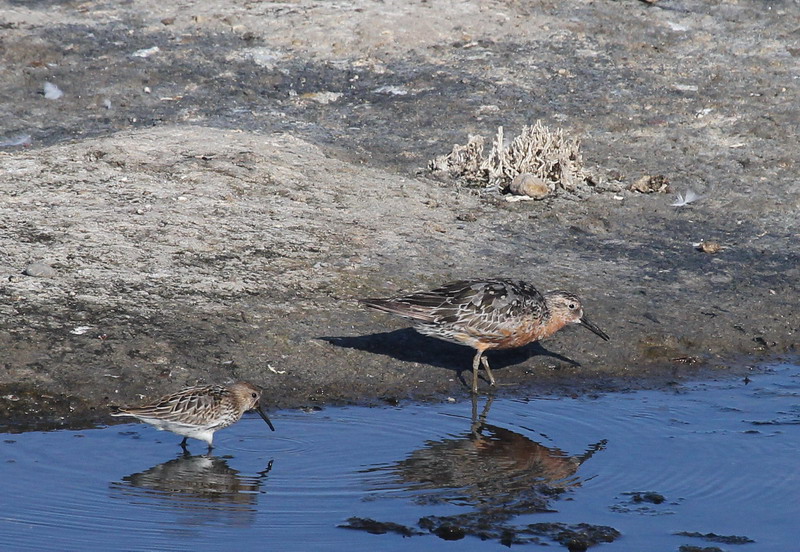 A young Ringed Plover is watching surprised how …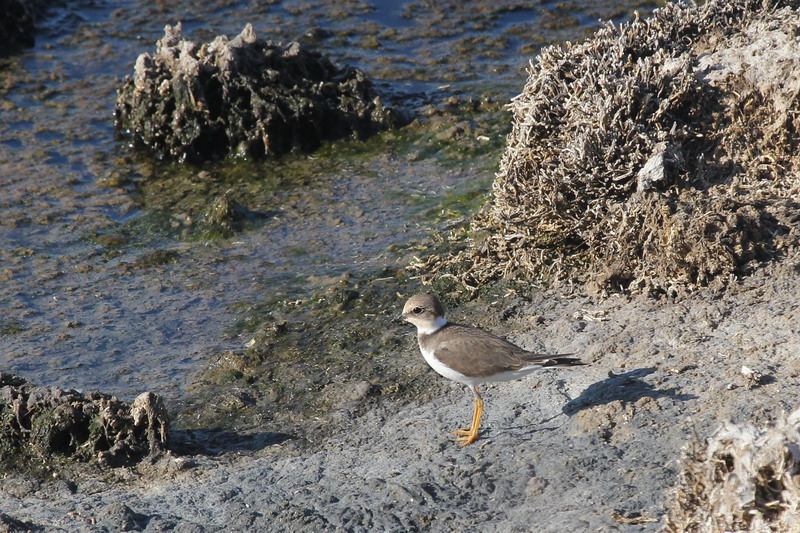 … Mr. Hoopoe and …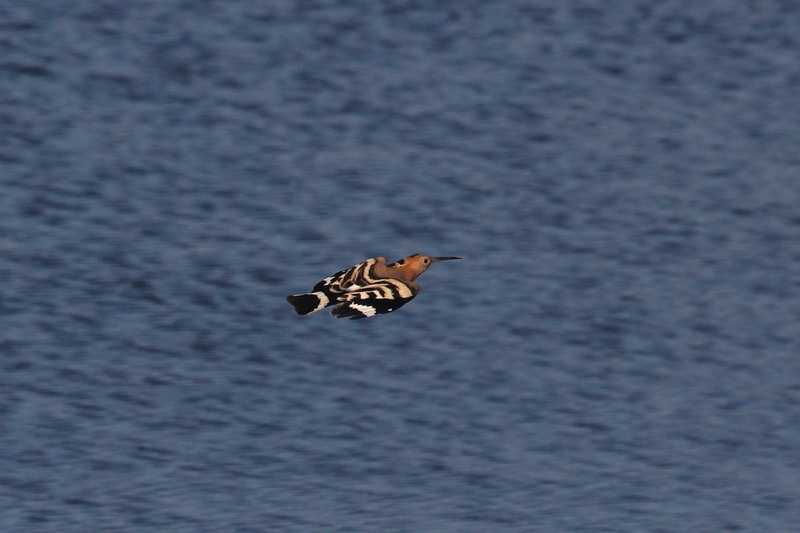 Miss Whimbrel skilled overfly the lagoon and …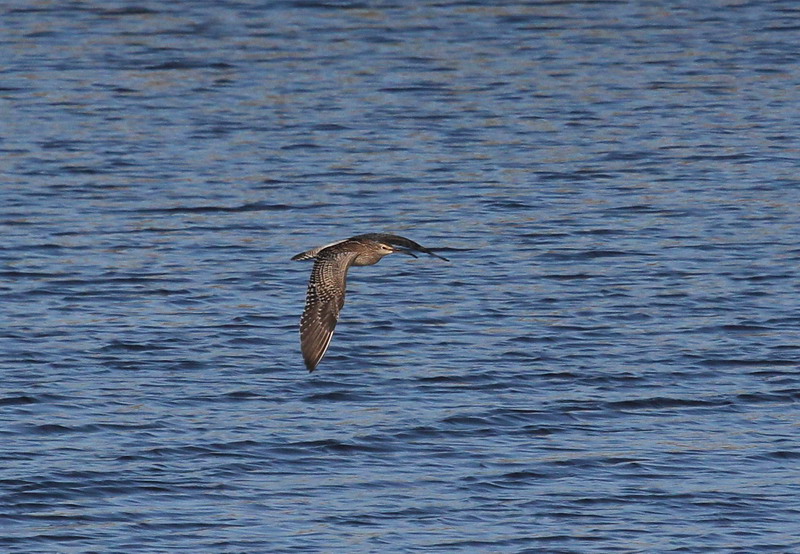 … the Little Gull prepares for landing: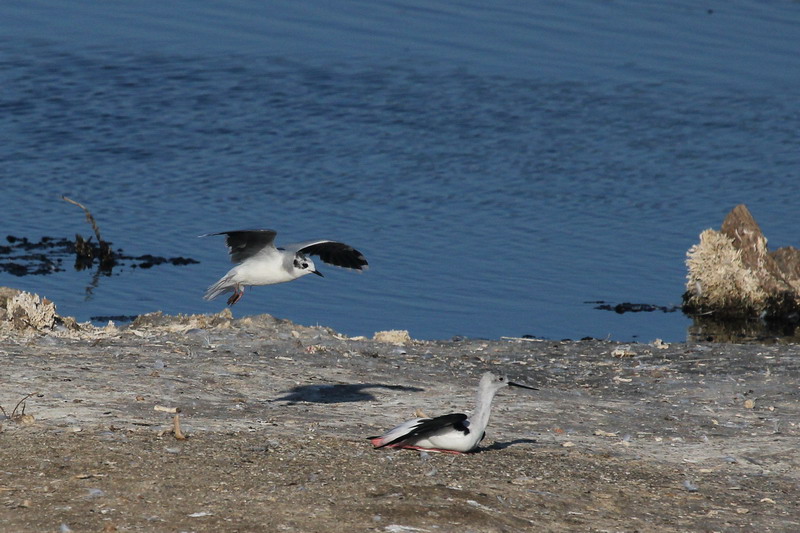 At the beginning of dawn this adult Mediterranean Gull and a youngster (2nd winter) which seems to be ashamed for something: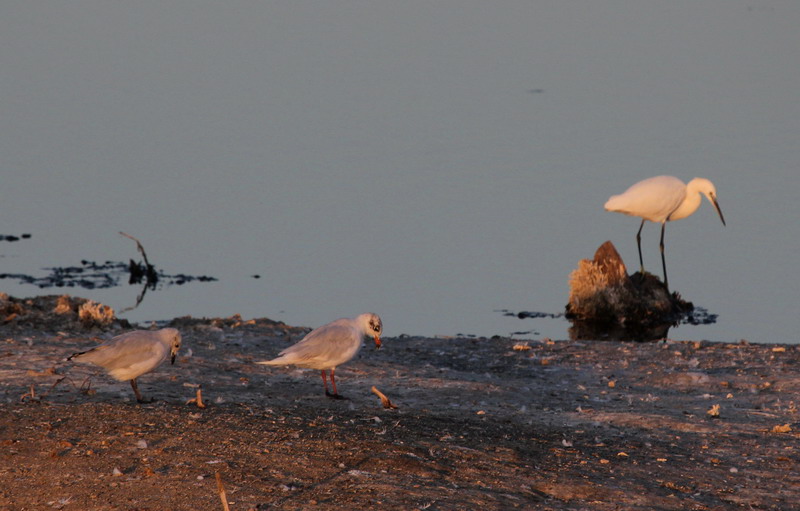 And the Kingfishers? Well, I got what I was hoping for!

"Full concentration, because I discovered a Shrimp and …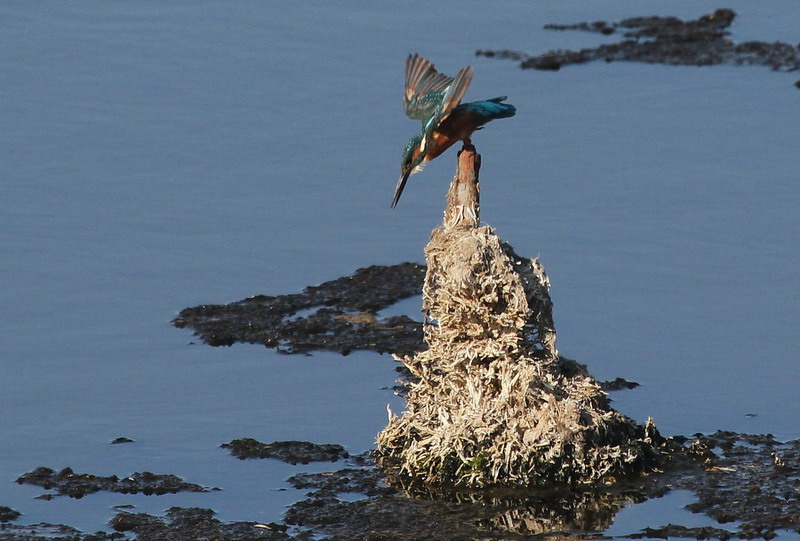 … encouraged dives into the water!"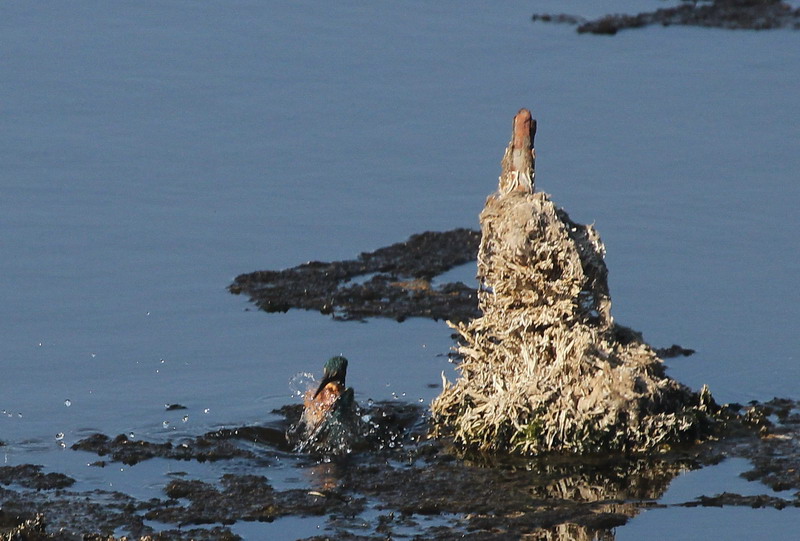 "Damn, I lost the shrimp!"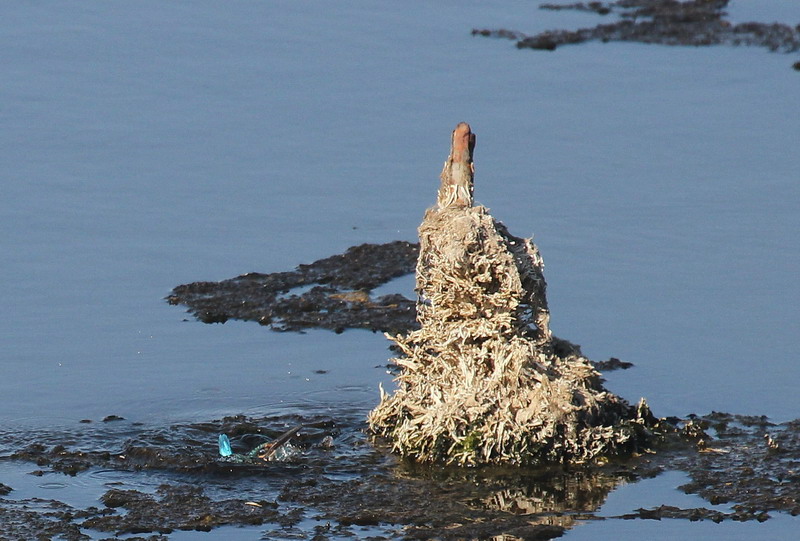 "Well than I'll fly back to the raised hide!"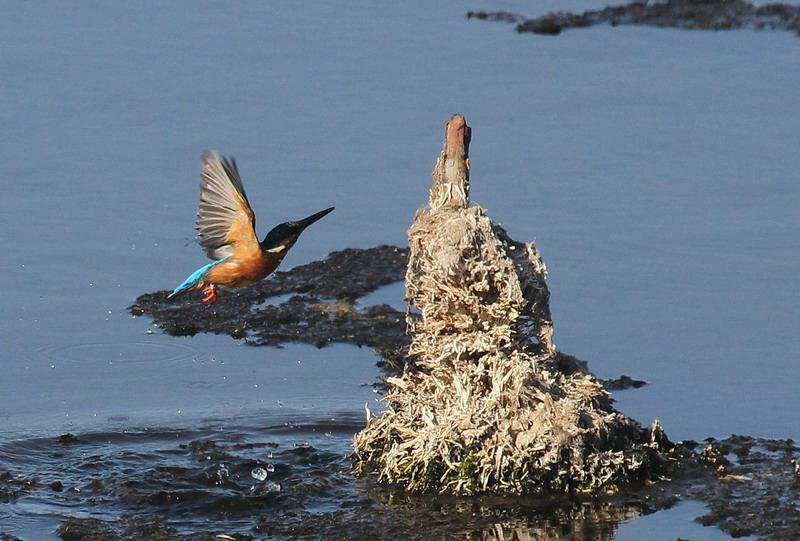 From all raised hides …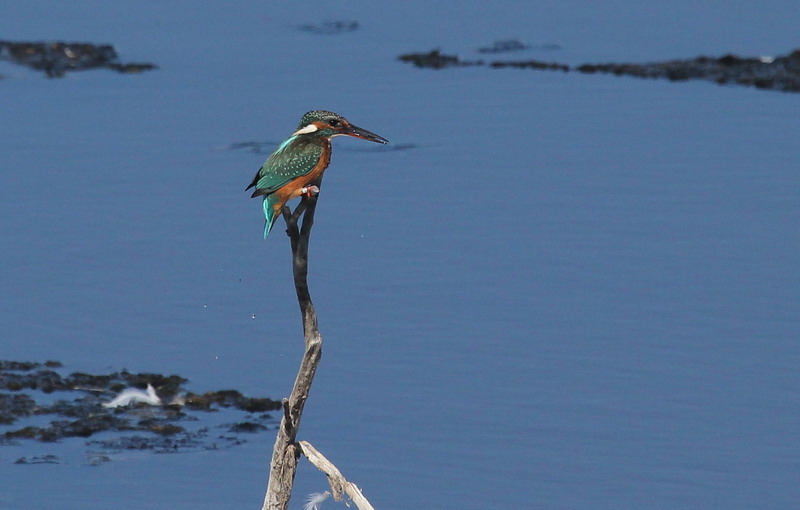 … was looked out …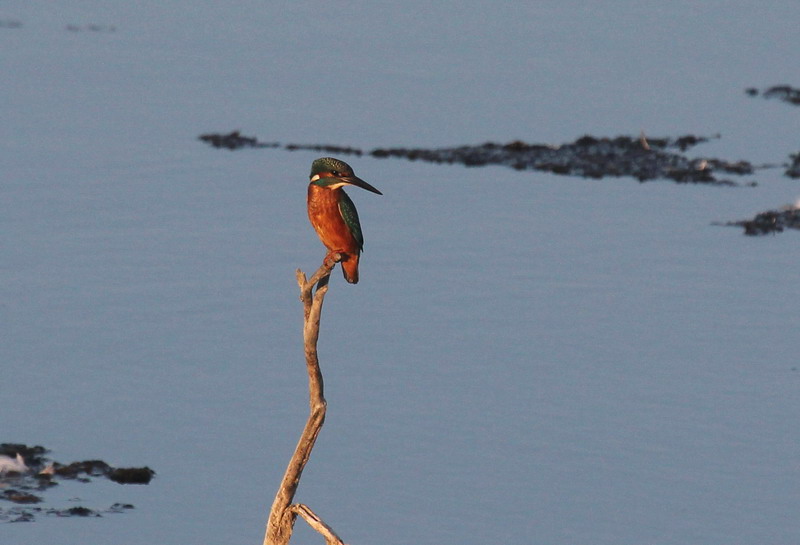 … for prey: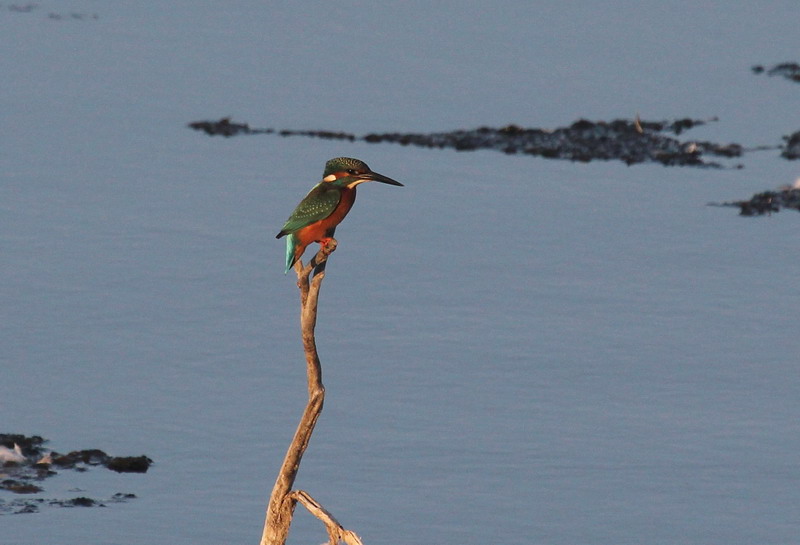 "That's it! I'll rather take my chance …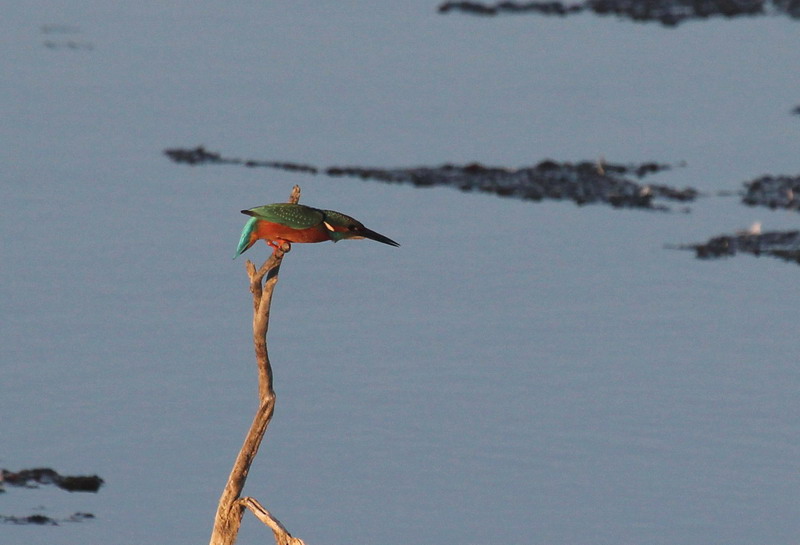 … somewhere else!"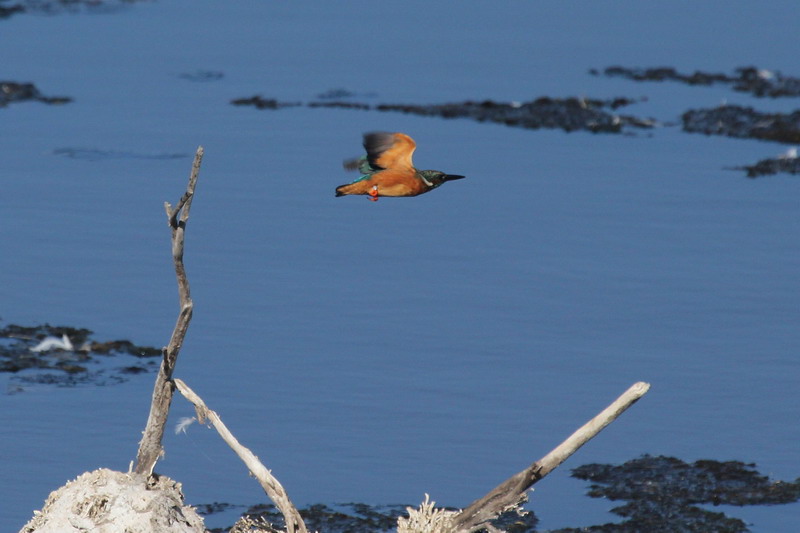 Who would wonder, that someone wants to enjoy the Guadalhorce-Mouth up to the last light!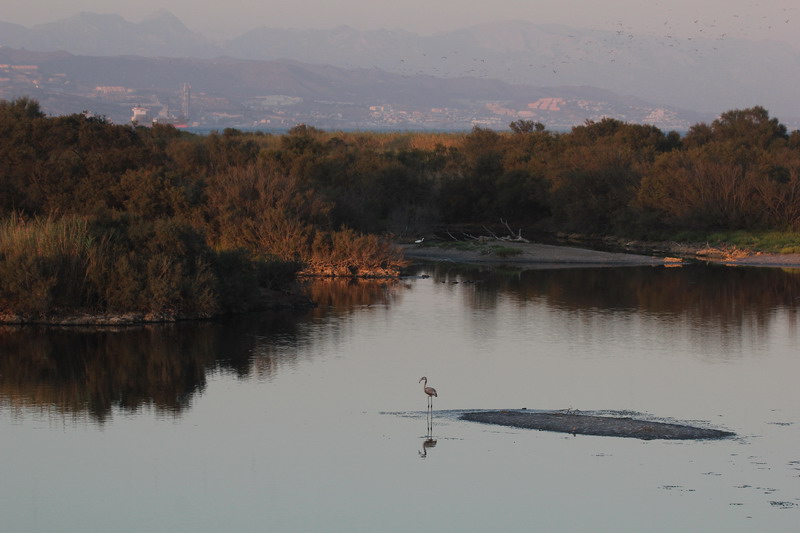 Best regards
Birgit Kremer