Lagune of Fuente de Piedra May 21 2009
Dear reader,

today I would like to tell you, that I had been again for a few hours at Fuente de Piedra. I couldn´t forget the little pied avocets. Remember the little chicks 2 weeks ago? Well, I just wanted to look if they are still around.

So I went on the way despite blazing heat and Sahara-dust cloud.
There is only very little water left in the Guadalhorce!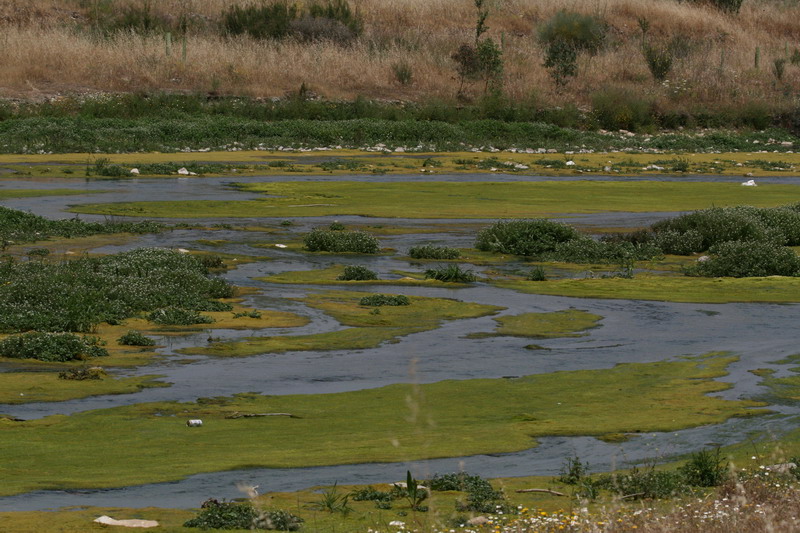 But in Fuente de Piedra itself were hundreds of painted ladies (Vanessa cardui) to be seen. Those are migrant butterflies. This generation hatched here and will most likely migrate the long way to you, to produce another one or two following generations. The parents of "our" painted ladies surely came from Africa!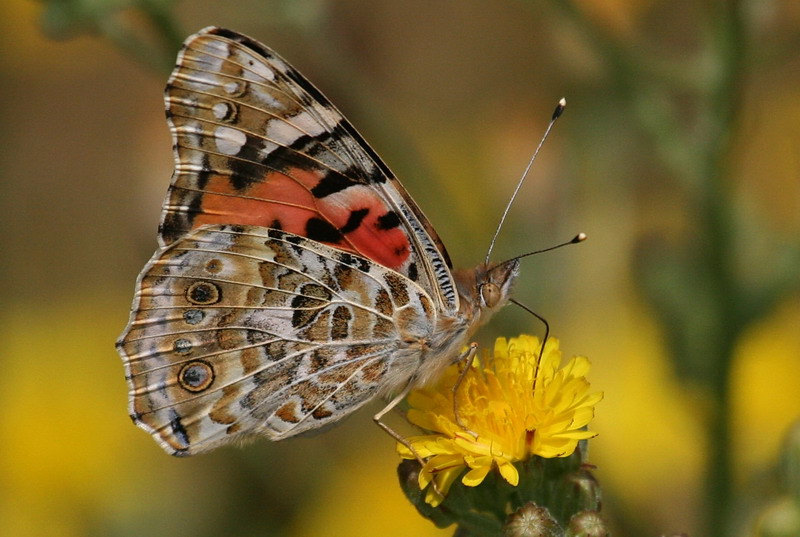 Family pied avocet was complete there!!! These are three chicks which grew up unbelievable fast in the last two weeks. Well, you will see that on the photos!

While Mum pied avocet calmly is taking breakfast, …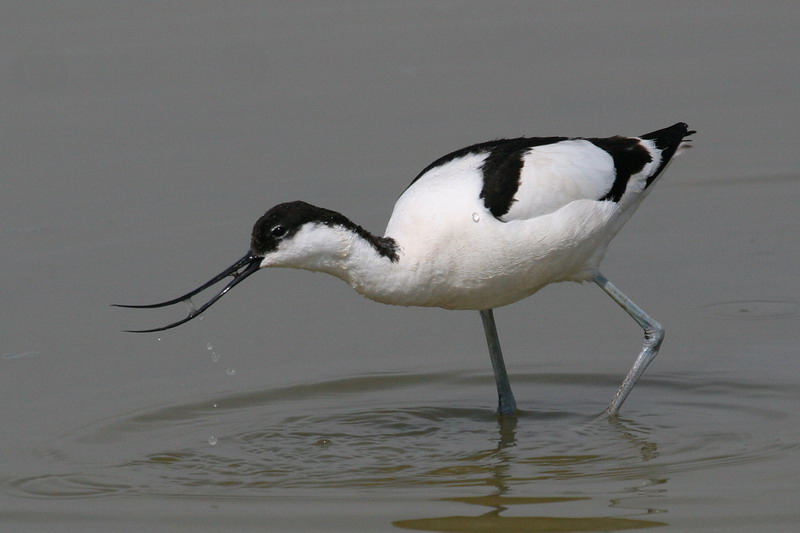 Dad pied avocet nearly had a fit of rage, because …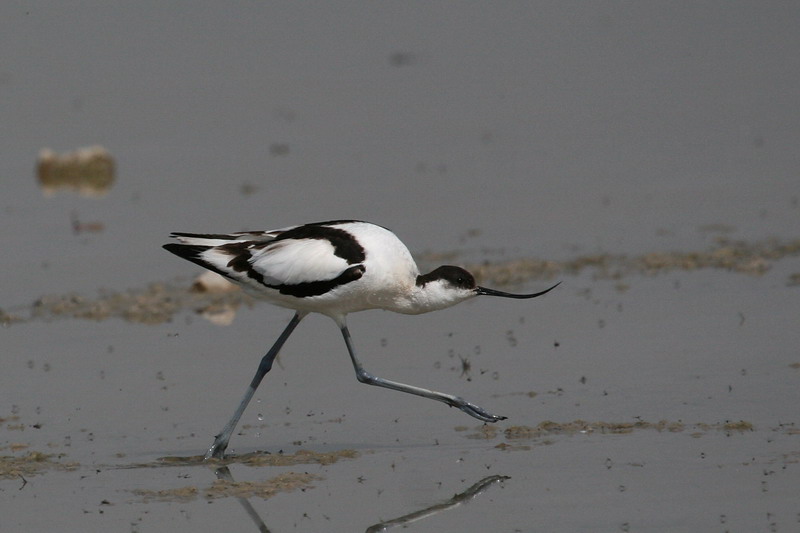 … he discovered this scared sandpiper in the territory of his children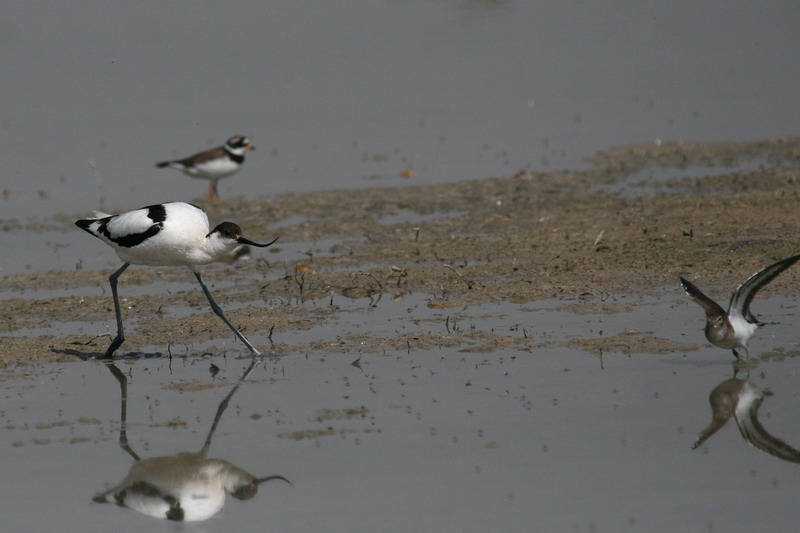 "Hopefully neighbor pied avocet is not on to me!", the little sandpiper might think: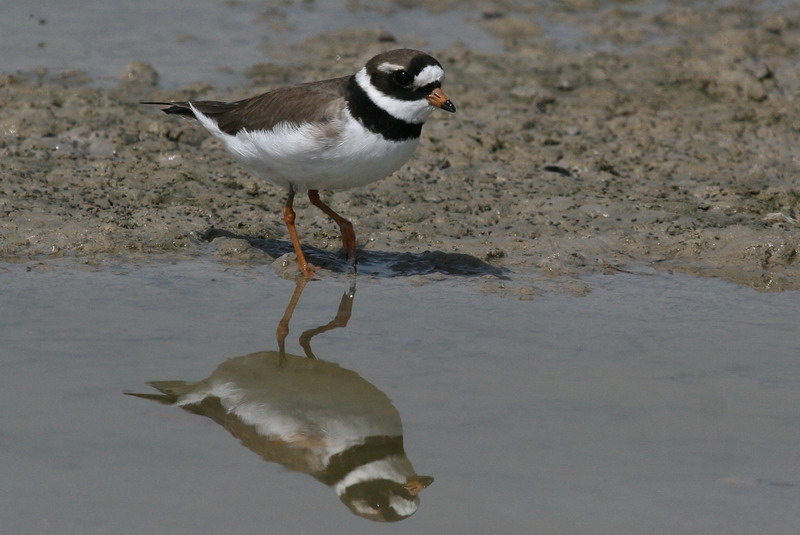 Well protected by the parents, the pied avocet children can spend a worry-free childhood!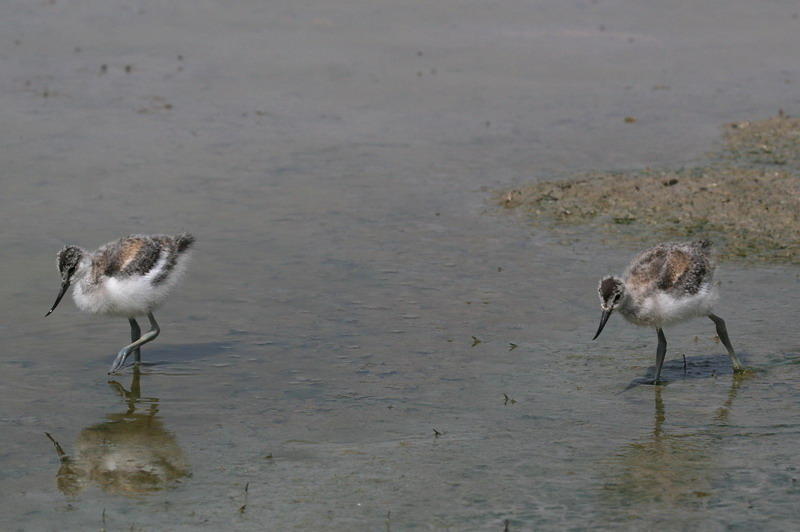 Continuation on page 2