Guadalhorce-Mouth near Málaga
August 22 2011
Dear reader!


Yesterday again we spent the late afternoon at the Guadalhorce, where this beautiful panorama was expecting us: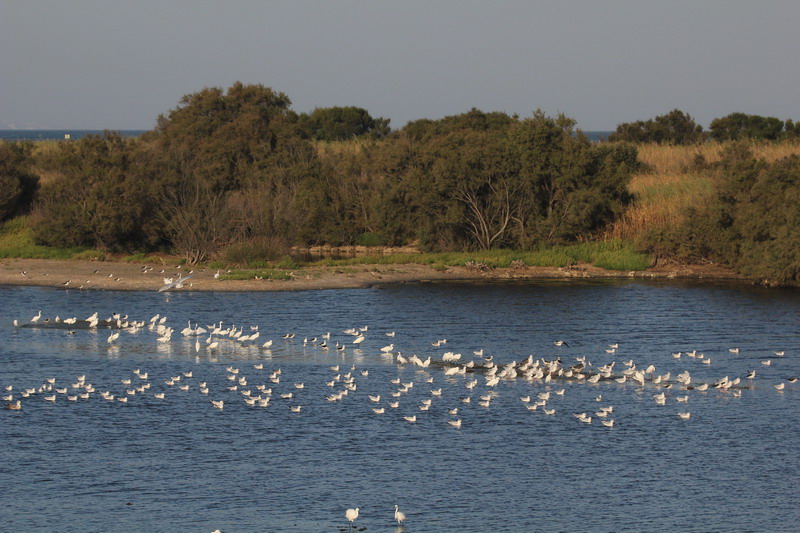 The Stilts and Black-tailed Godwits …
… were joined by these two young Greater Flamingos, which …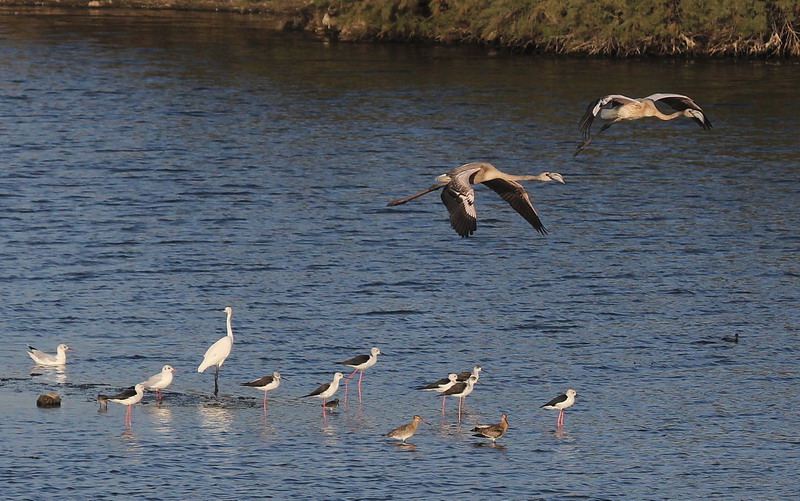 … before landing made some skilled rounds in front of the observation hut: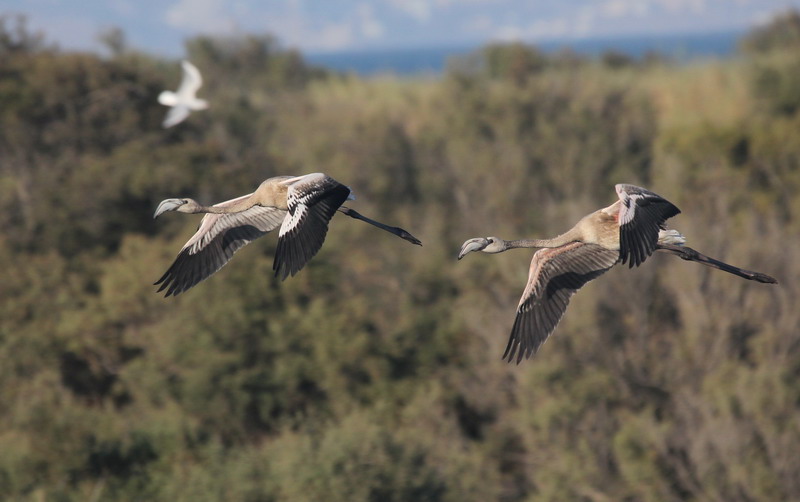 In the meantime a Sandpiper taking an extensive bath: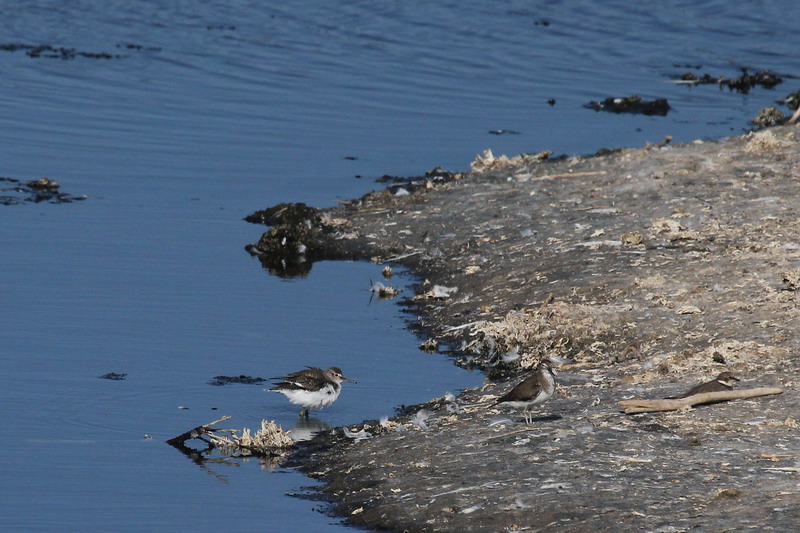 Two Curlew Sandpipers and one Dunlin started to perform landing: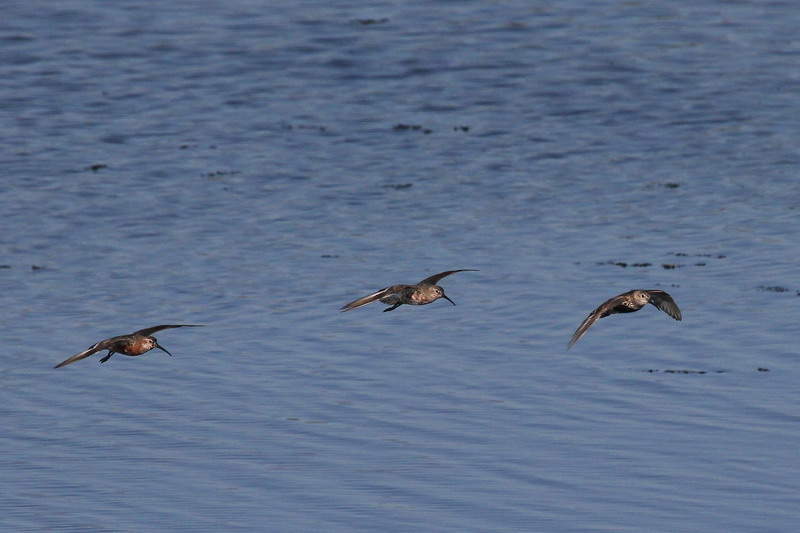 It made us specially happy, to see an adult Knot in its summer outfit together with a young bird, which …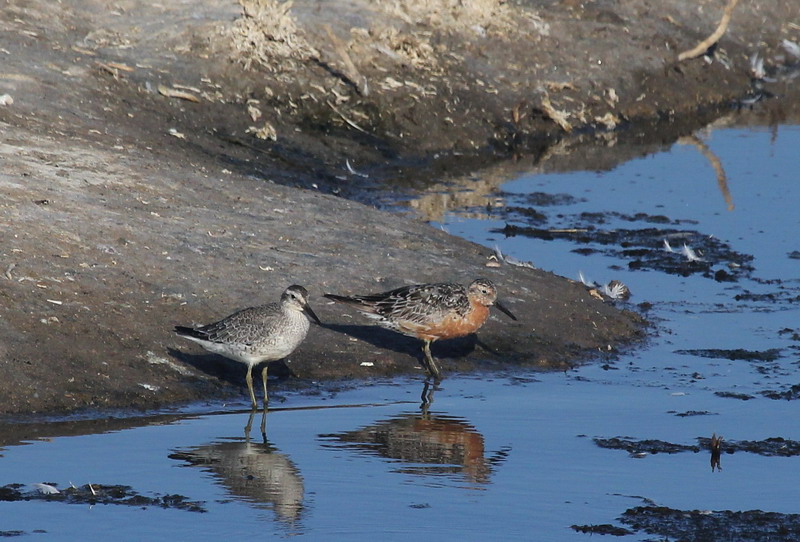 … over hours didn't loose sight of even once. That's why we assume it was HER youngster.. My goodness, how surprising, that both made it up to here together after this long flight, without loosind each other on the way!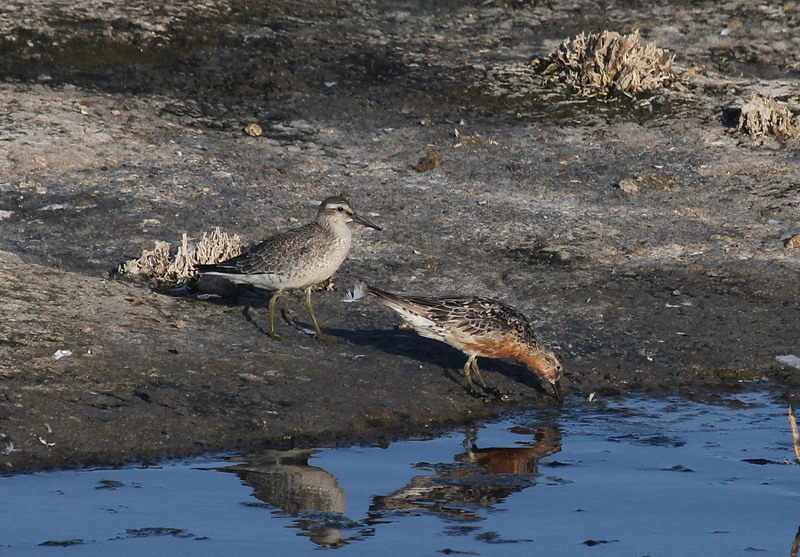 The shady sides of nature we unfortunately also had to experience yesterday, because this Redshank was fighting for its life. Unsuccessfully, a little later it was dead.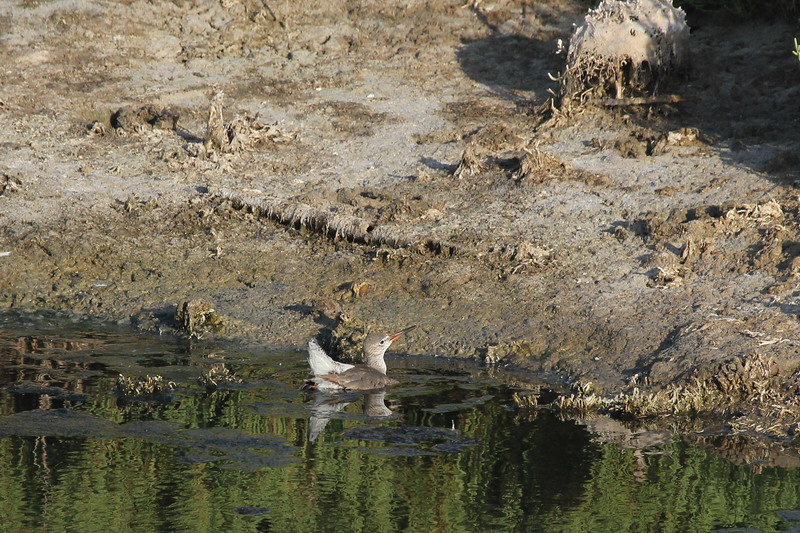 Unaffected by this happening life of the guests at the Guadalhorce continued. These two Black-tailed Godwits, which up to this moment we only could gaze in amazement from very far away, circled to the joy of all of us, around in their elegant way. Maybe they want to continue migration in the following night?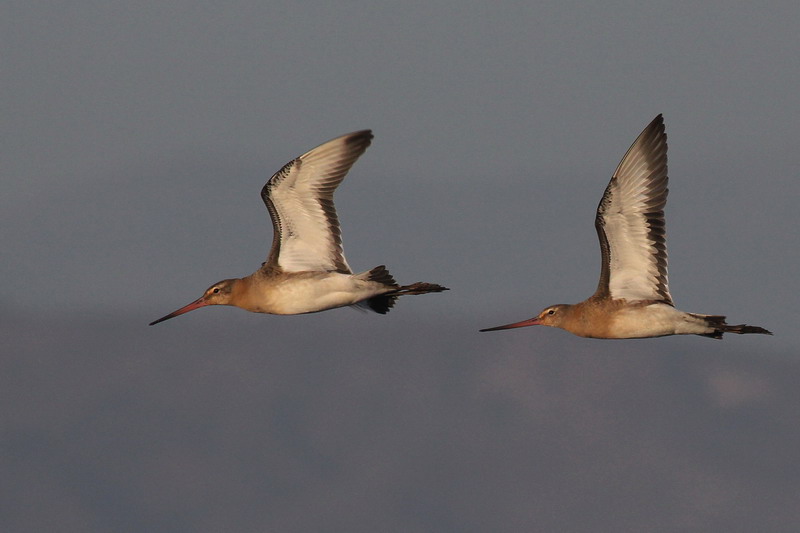 The Kingfishers …! The people resonsible for the nature reserve took care of new raised hides in the last days and …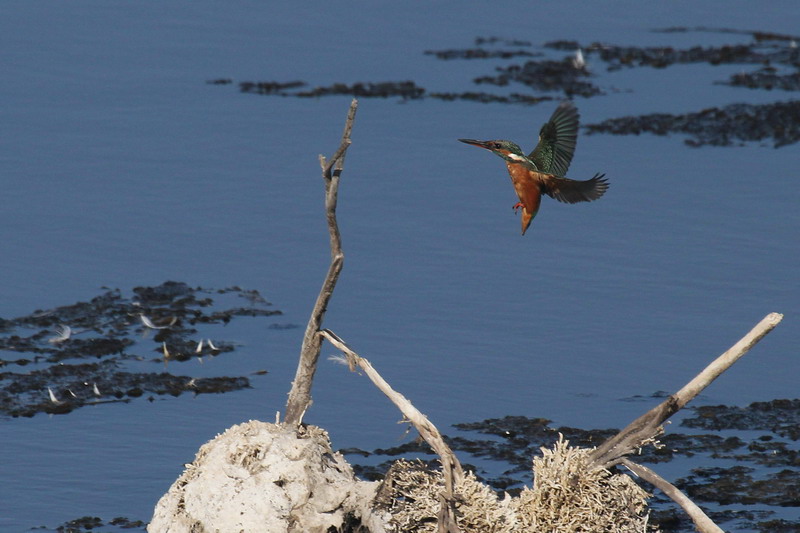 … the Kingfishers were enthralled with joy! And we too!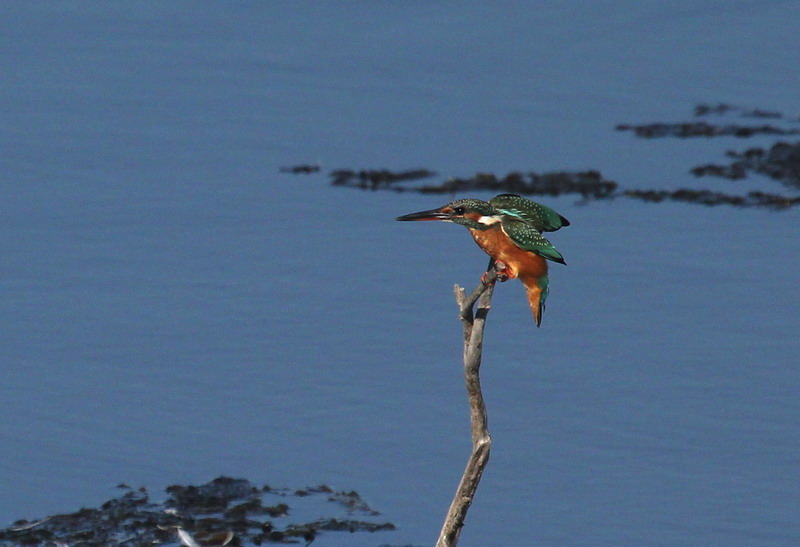 All branches were approached, to …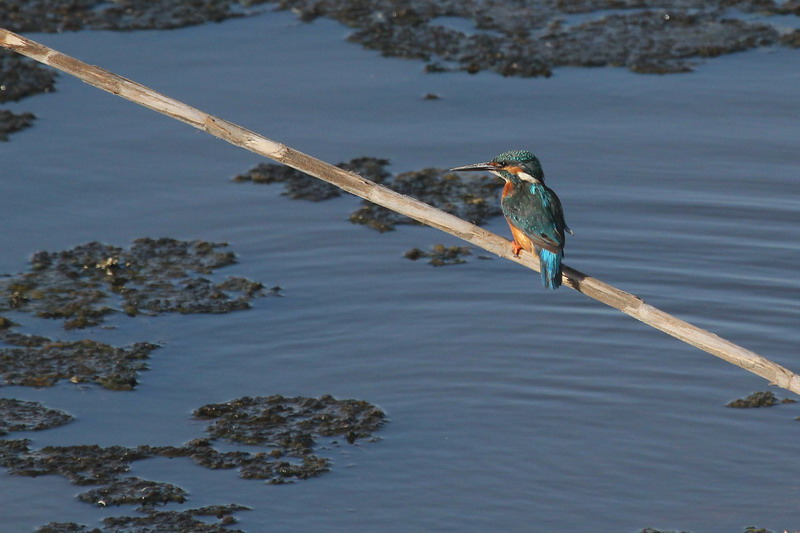 … dive from there for delicious crabs: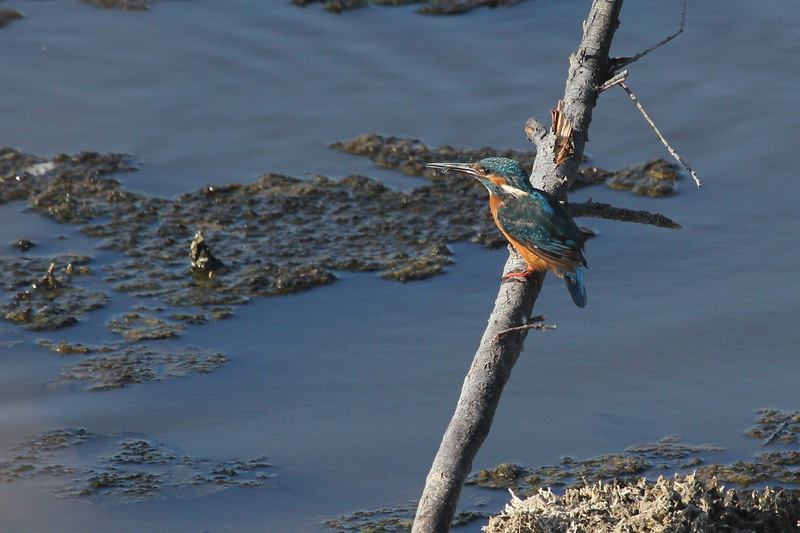 "I am eagerly looking for and …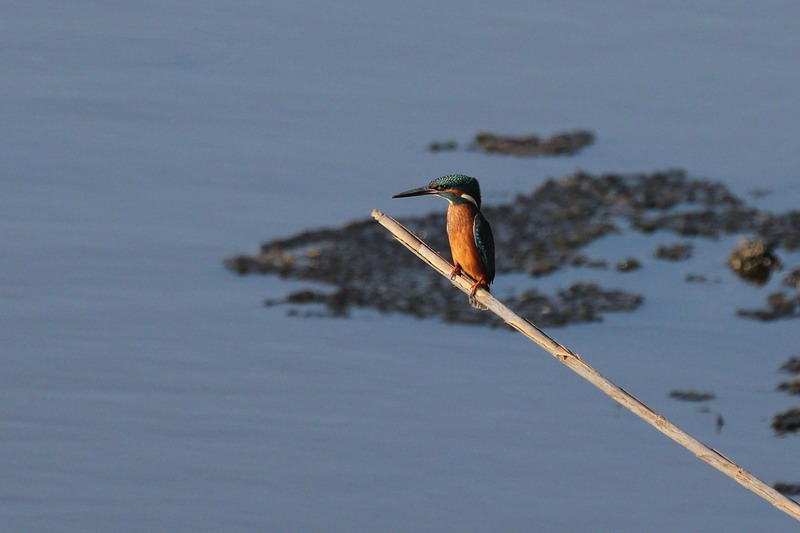 … discovered something!"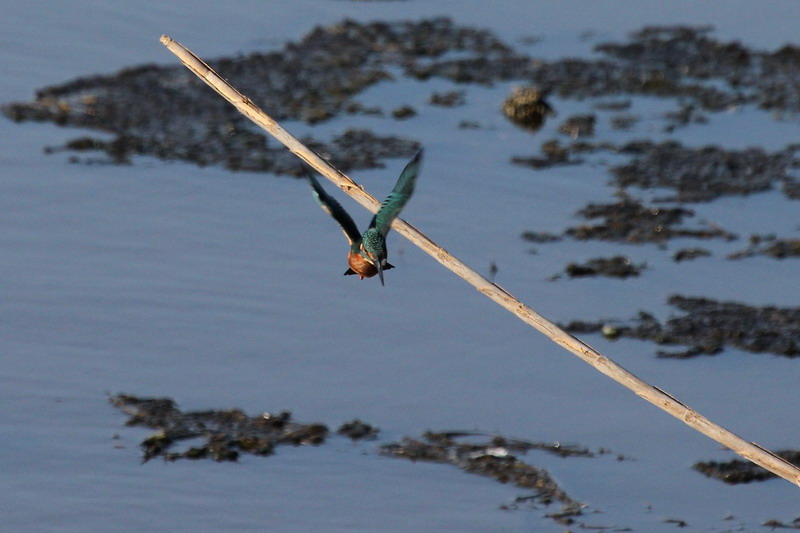 And also this one here …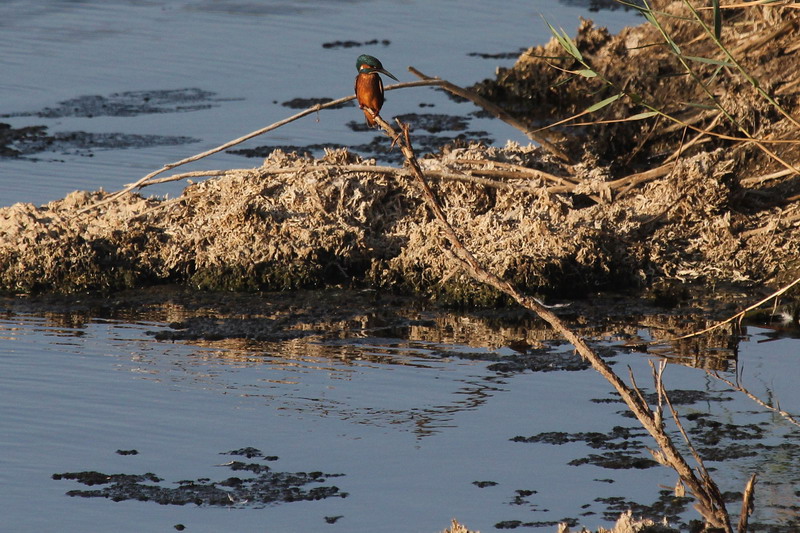 … is technic-perfect and …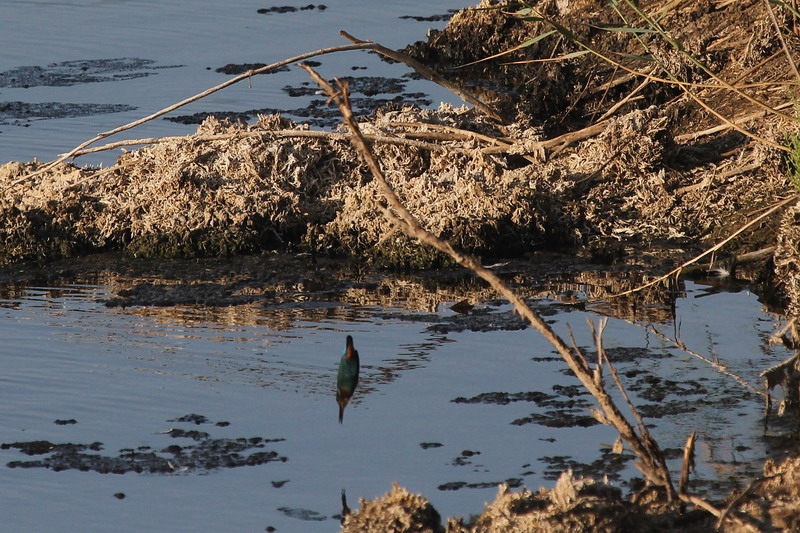 … all enjoy their meal: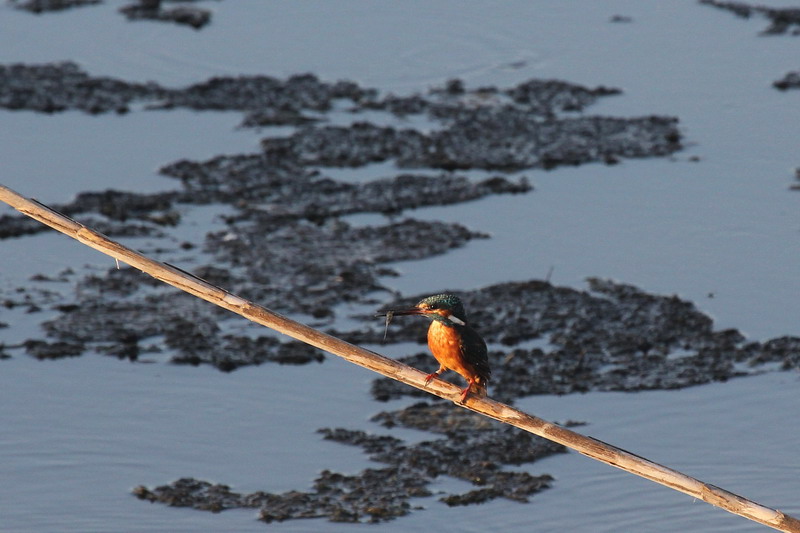 Antonio Tamayo and his helpers I want to thank very much for installing these raised hides. To the benefit of the Kingfishers and to our very big joy, who were able to enjoy these scenes, without for a single moment having the feeling to disturb the birds!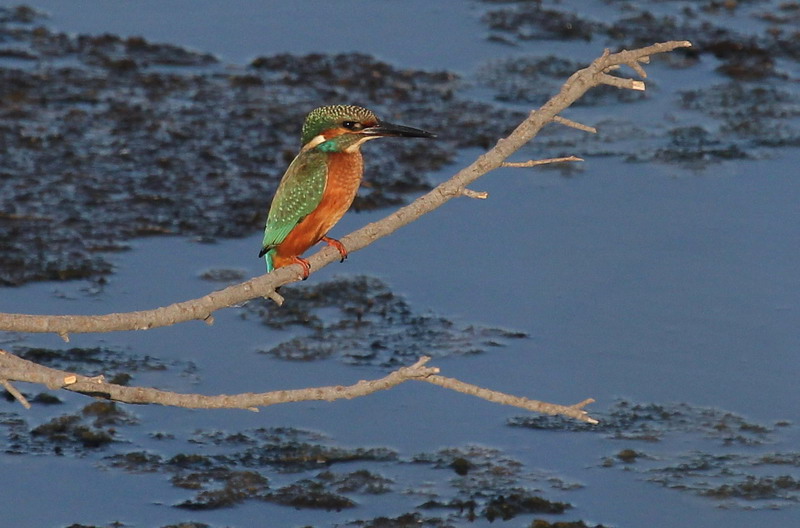 Best regards
Birgit Kremer