Lagune of Fuente de Piedra June 7 2009
Dear reader,

also today we went on our way …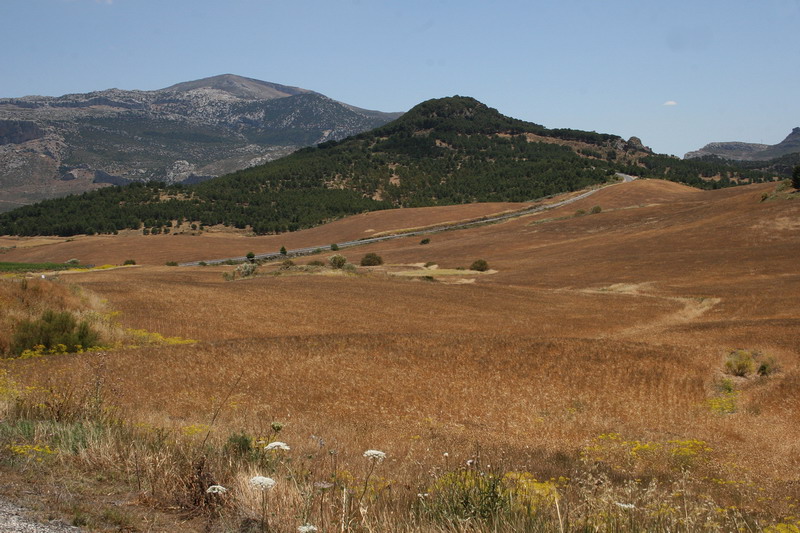 … in the direction to Fuente de Piedra.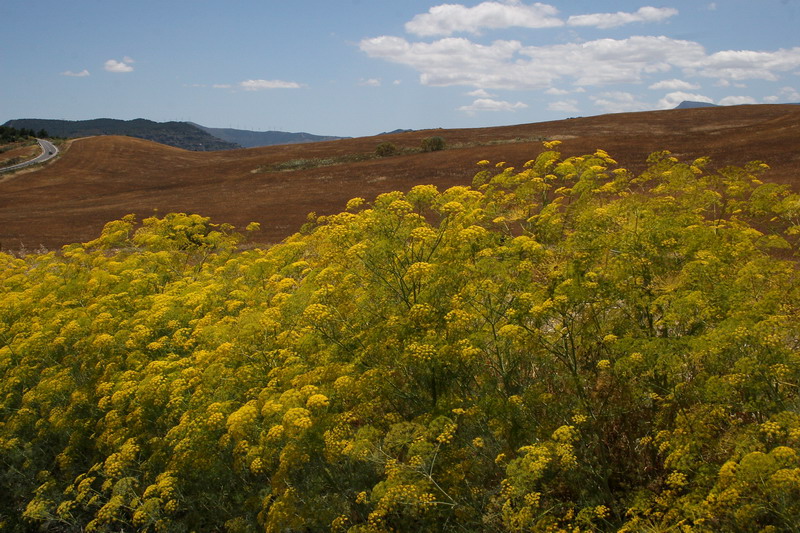 The lagoon dries more and more out now and it relieves very much to know, that the very far away huge breeding colony of flamingos is supplied with water from the reservoir until the rearing of the offspring!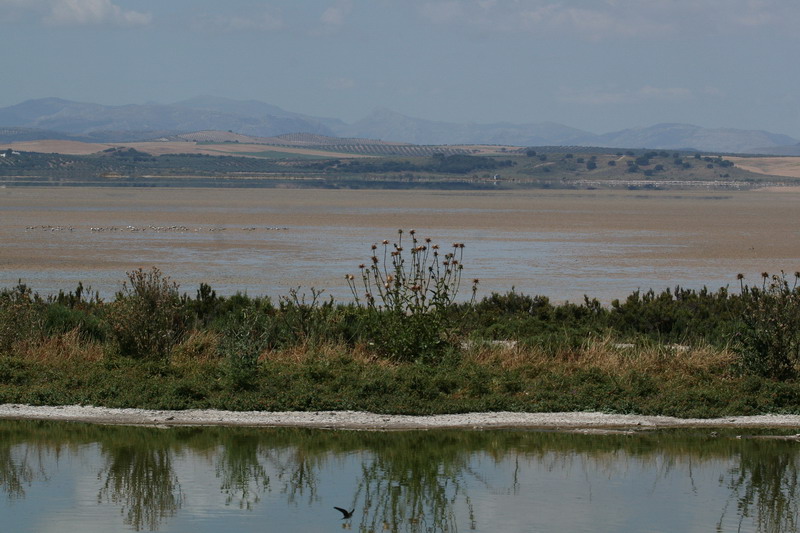 Fuente Piedra magically attracts me!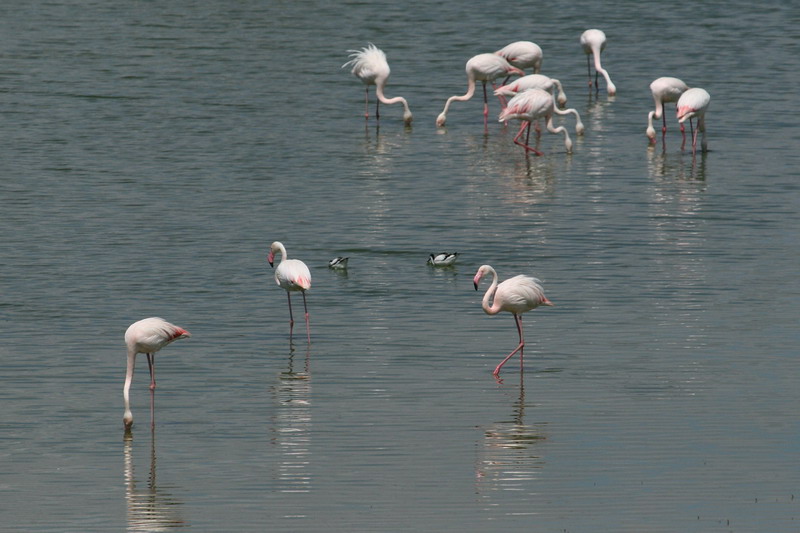 "Could you please mention that I am living here?!" the little fan-tailed warbler asks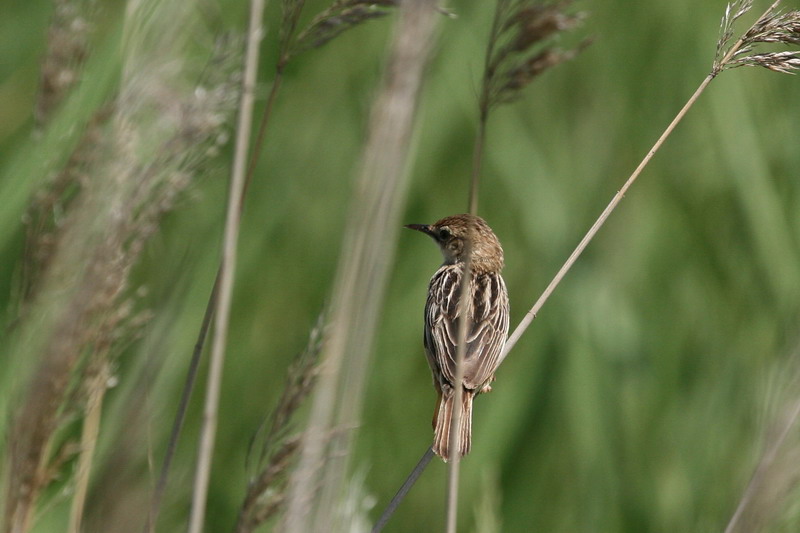 You remember the three pied avocet chicks? Well, here they are!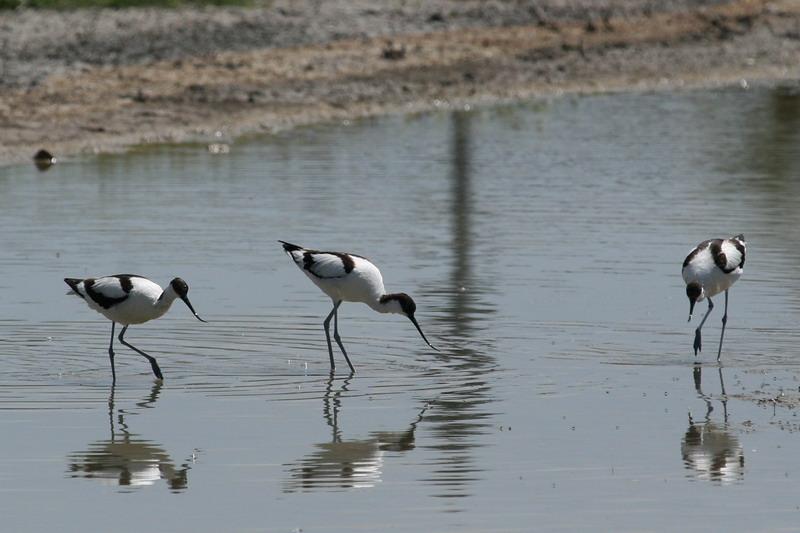 Still protected by their parents they make now their first flight trials, it doesn´t function yet very well!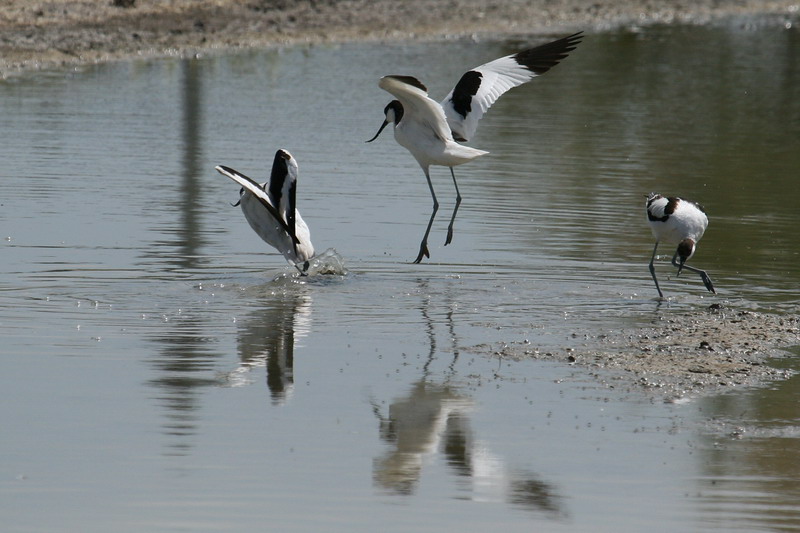 "Come on kids, you don´t have to be afraid of the big flamingos!":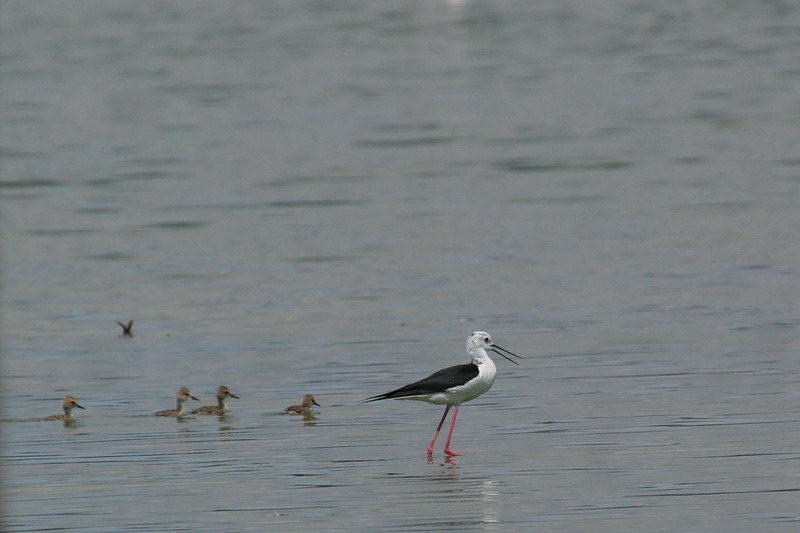 And well-behaved the four tiny little and sweet stilt chicks follow their mother although the water is nearly standing at their neck!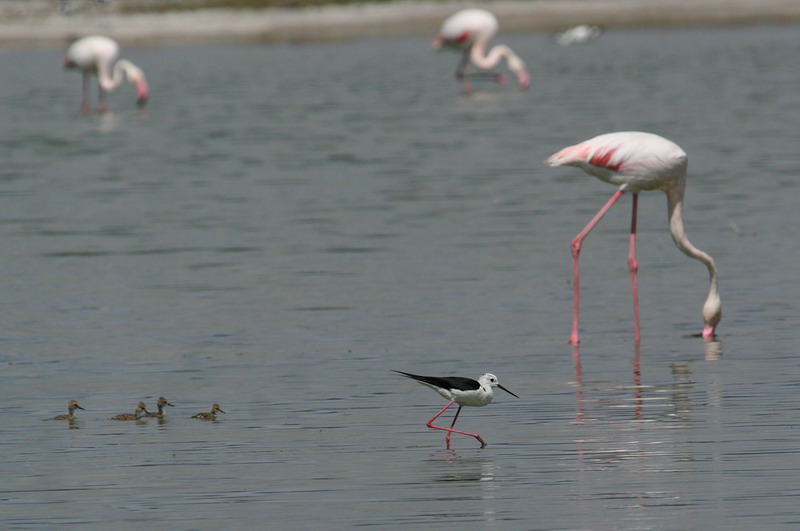 The nice family disappeared immediately in the thicket, but I was overwhelmed to have caught this scene. So cute these little ones!
Best regards
Birgit
All photos
©
copyright by Birgit Kremer
webmaster Sabine Börsch
Impressum