Travel report Parque Natural de Doñana (Salines at Bonanza und Algaida) and rice-growing region of La Janda (Atlantic coast)
July 4th - 5th 2009
Dear reader!

On the weekend we had been in the Salinas of Bonanza and the marshland on the left bank of Guadalquivir River.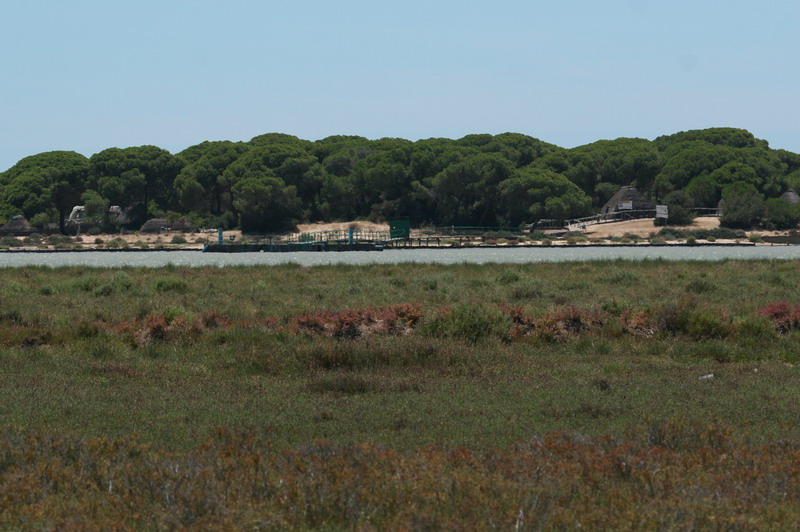 This region has such a magic charm! And it was - as it is usual for that place - refreshing beautiful. In the big heat no other bird watchers were on the way. So the whole area with all the big numbers of birds belonged only to us alone and we forgot the everyday world!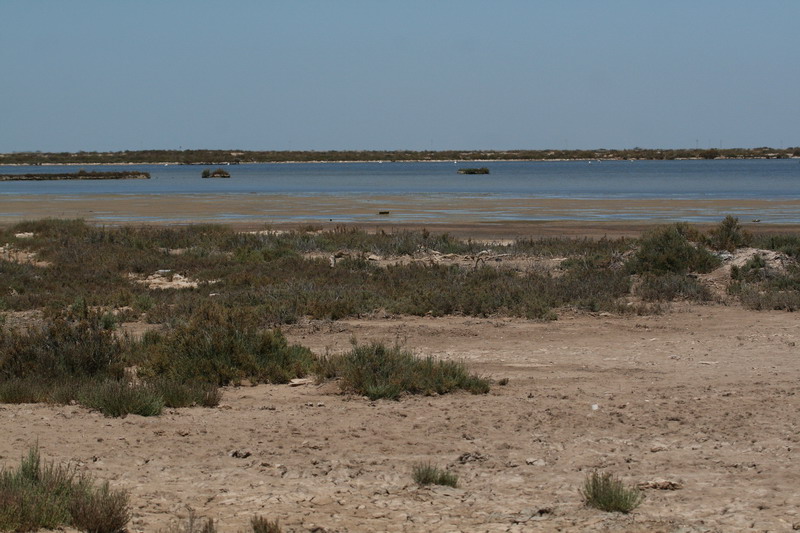 Please look what a mass of water is transported …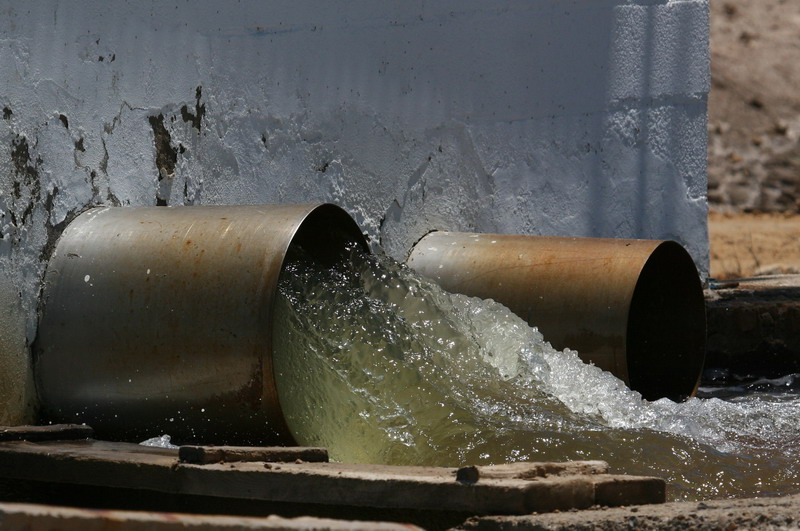 … to fill the channel system. Here we saw a kingfisher in his typical dash across the water surface: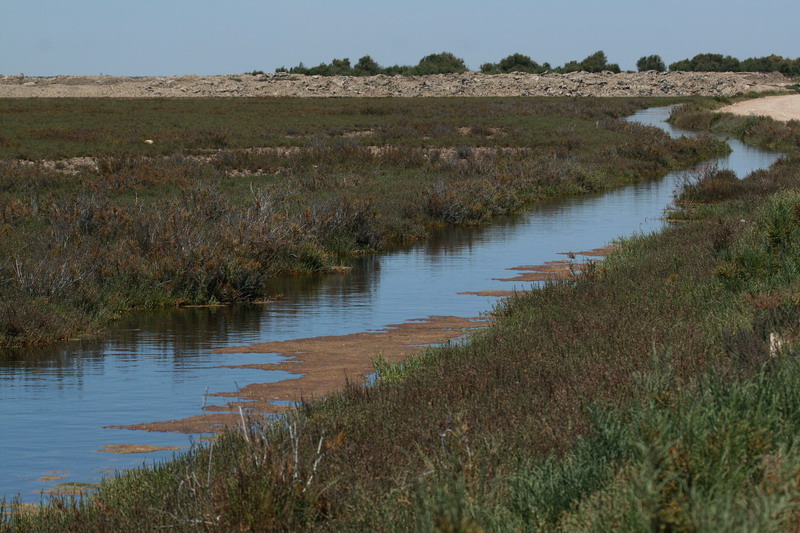 The roads were in the meantime in better condition. But at a time the spoiler however was hanging down and remained only fixed at its extreme ends. It rattled over the floor. Well, what to do now?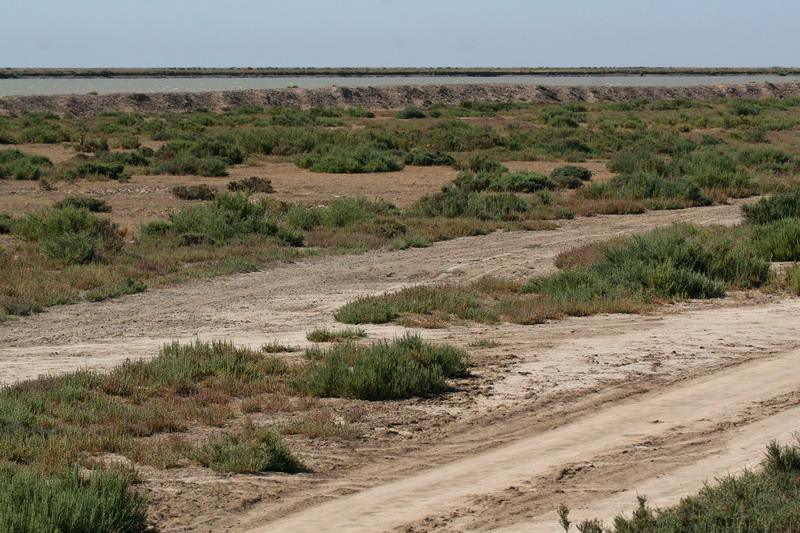 My girl-friend had the splendid idea with the ambulance box and so we bandaged unprofessionally, but efficiently the car, it was lasting for the whole trip! : After the repair we looked like a … well, rather dirty, so to say!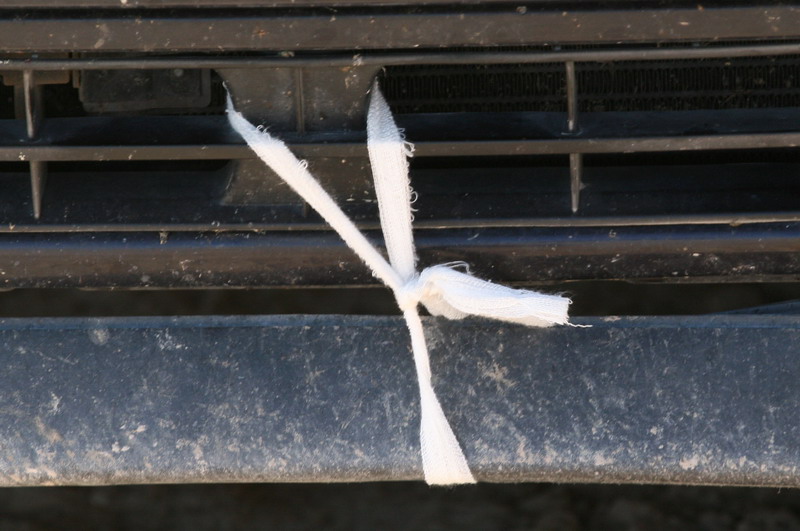 Was that the reason why the crabs laughed at us???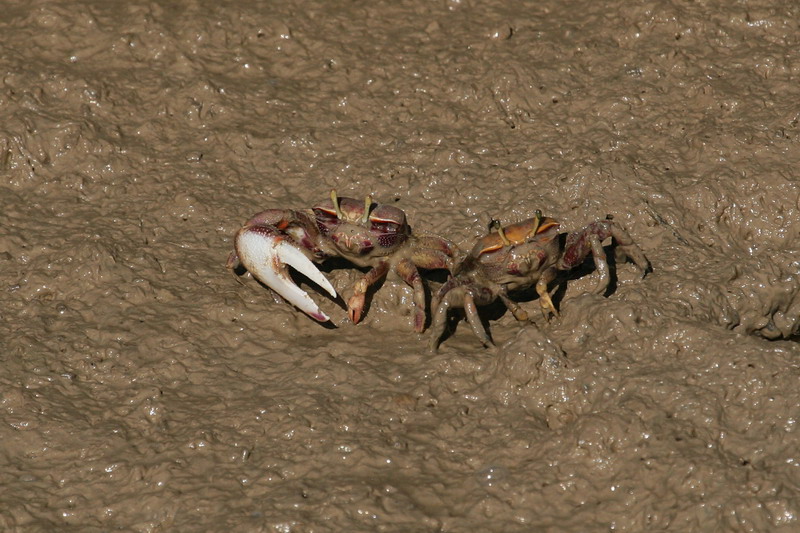 These salines and marshlands are magic places, just an oasis of calm and wellness: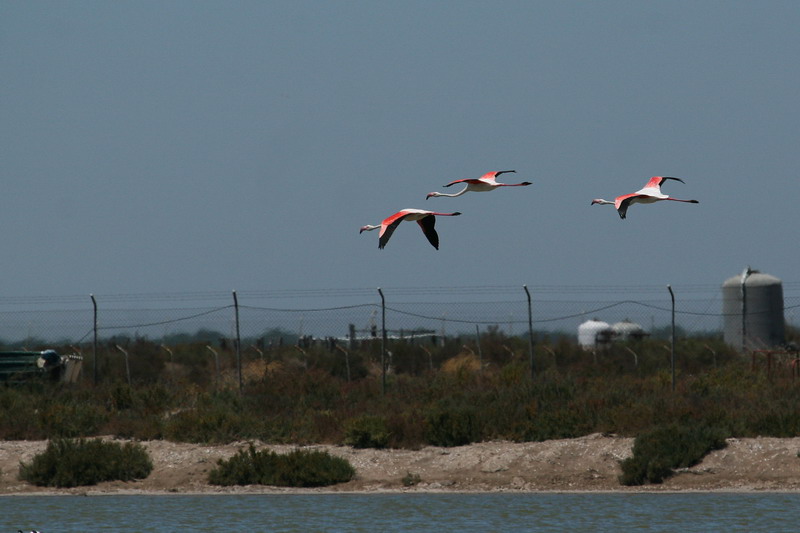 Not all birds are straightaway to be seen. You listen to their calls, look through the binoculars and discover groups, like this well hidden redshank gathering: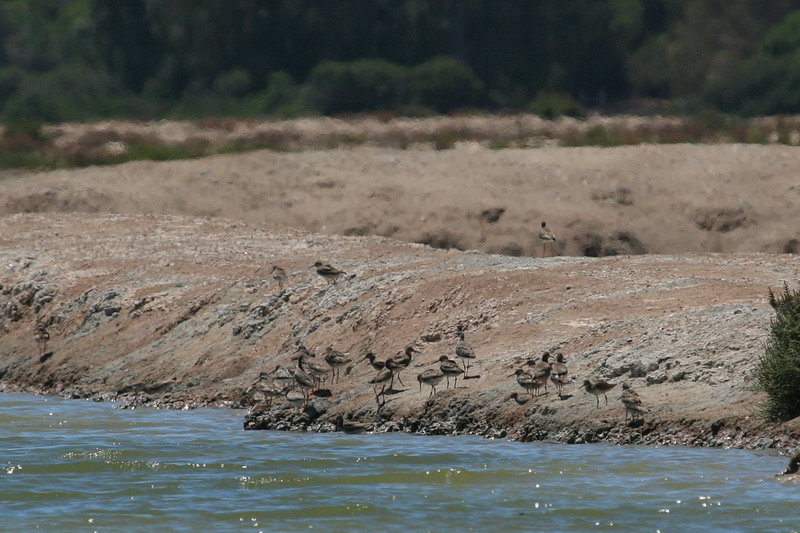 Such nice young red-crested pochard!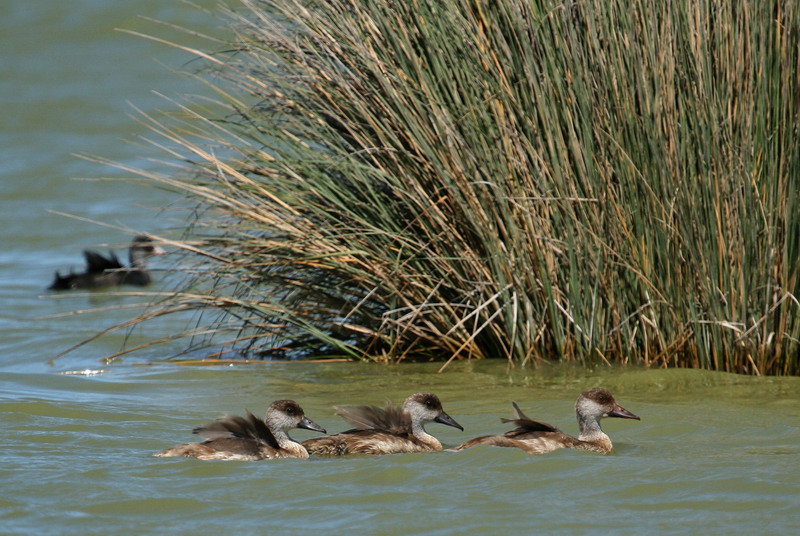 Continuation on page 2