Lagoon of Fuente de Piedra and Campillos
May 04 2011
Dear reader!


Here is another enthusiastic photo report!

Numerous Dunlins and Curlew Sandpipers …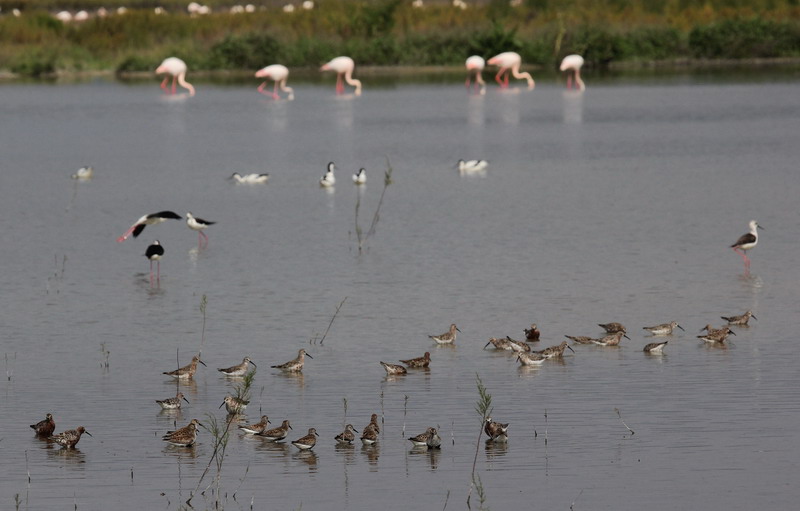 … were yesterday populating the lagoons of Fuente de Piedra: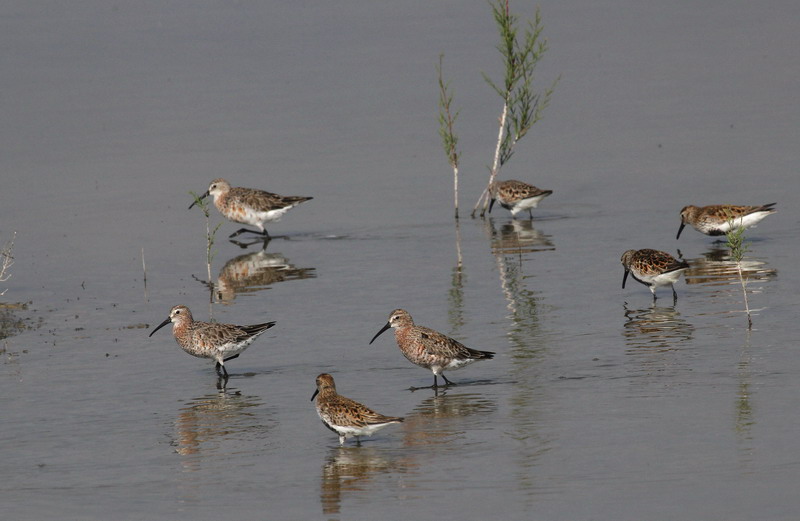 In some cases the Curlew Sandpipiers already were wearing their beautiful copper red wedding dress and …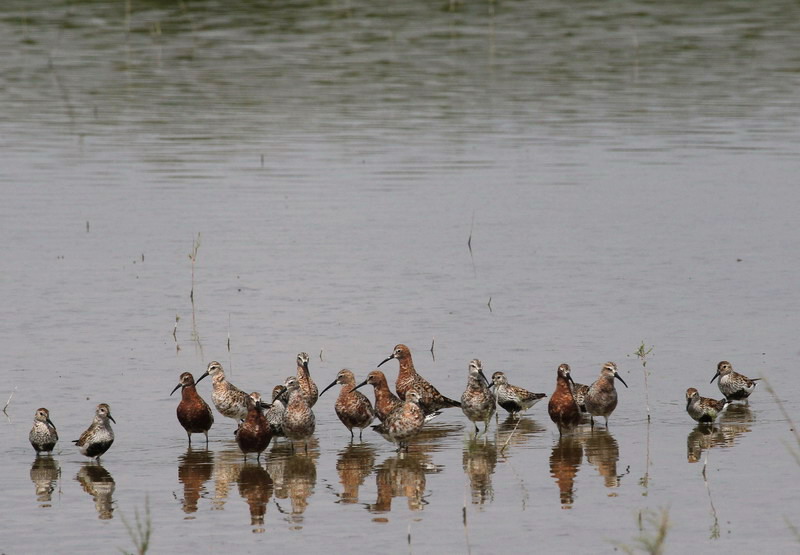 … the black breast spot of the Dunlins breeding plumage is also well to be recognized: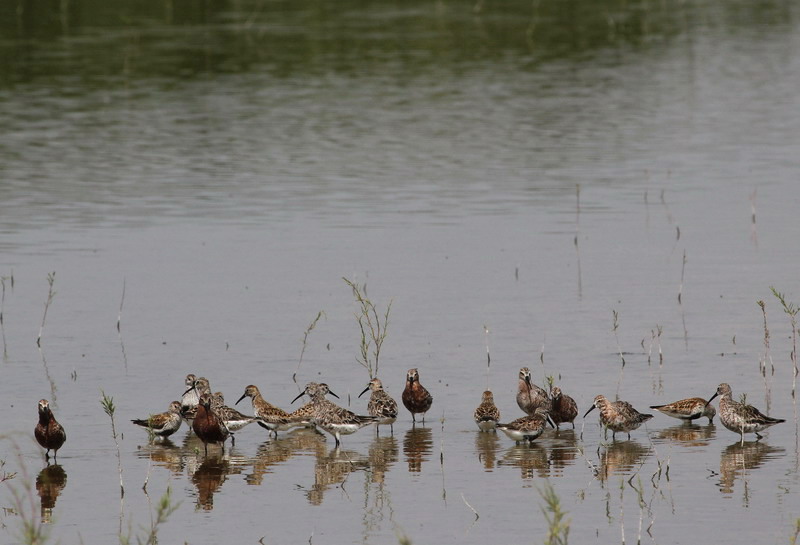 Curlew Sandpipers in …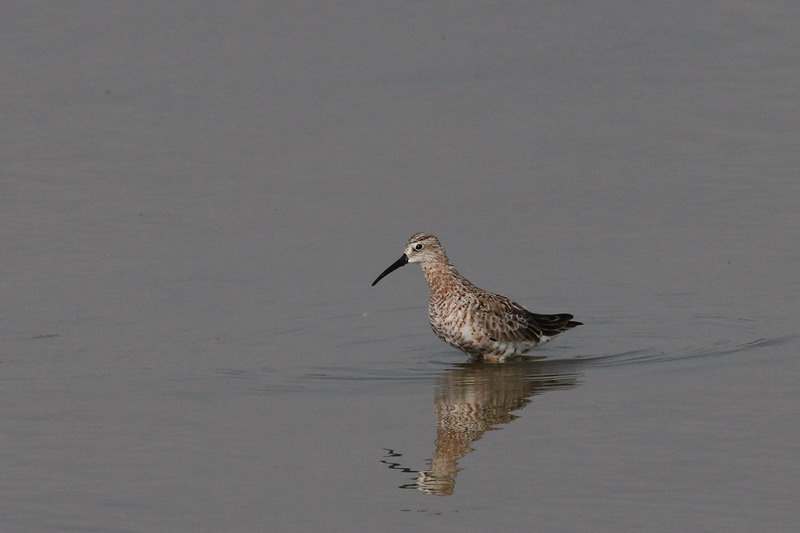 … different plumage states: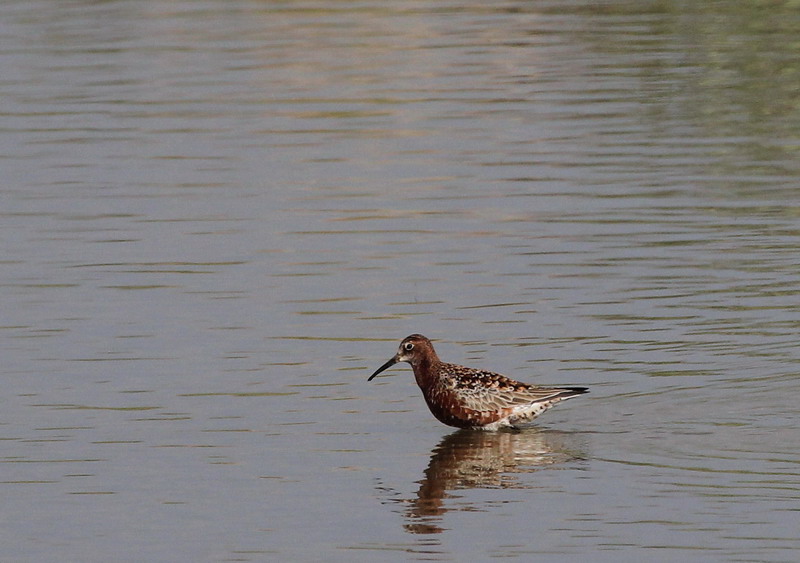 Curiously a Ocellated Lizard is peeping out! "What are they doing there?"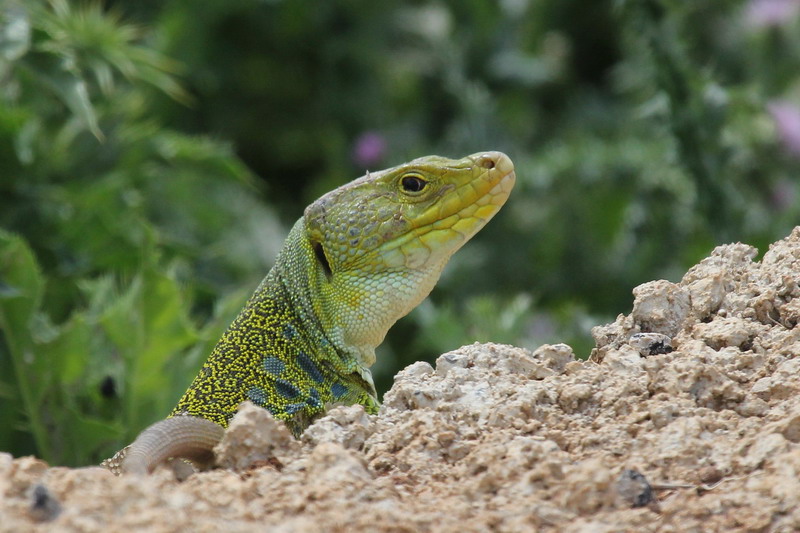 Right! The behaviour of the Stilts is …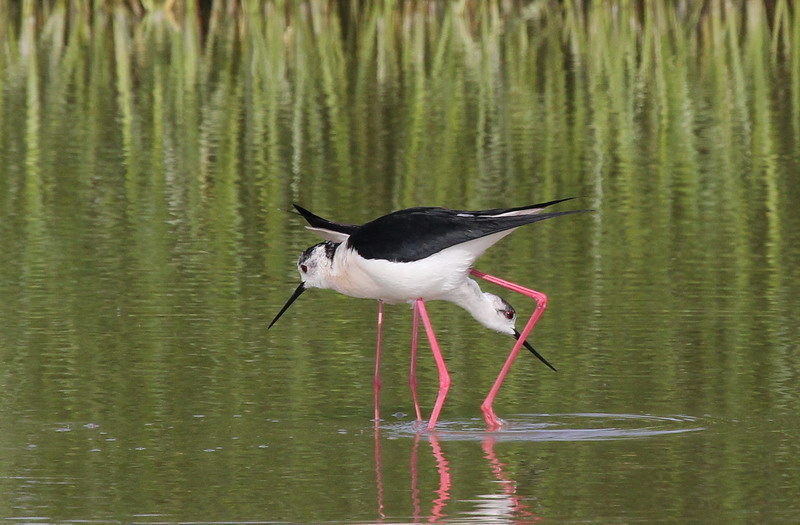 … a little bit strange, but …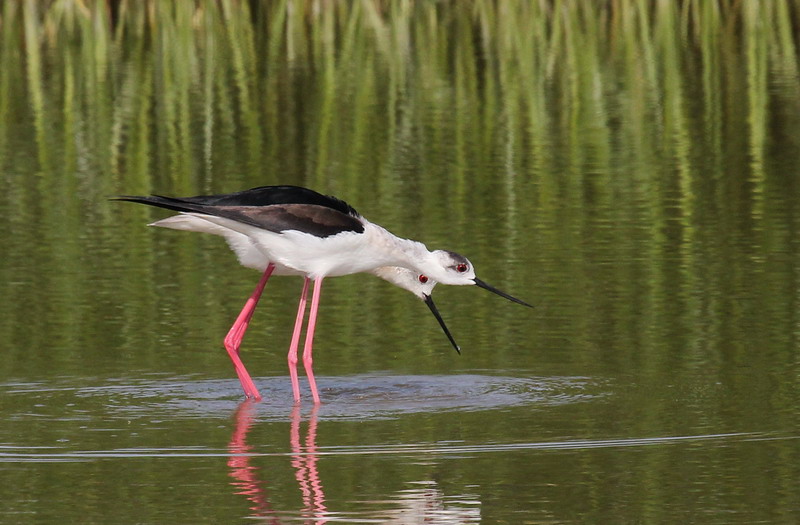 … the explanation for it is simple!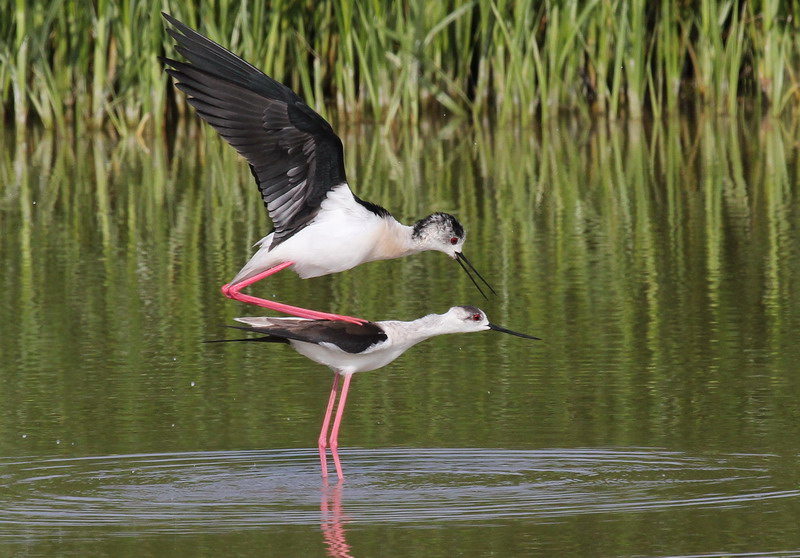 Completely self-forgotten …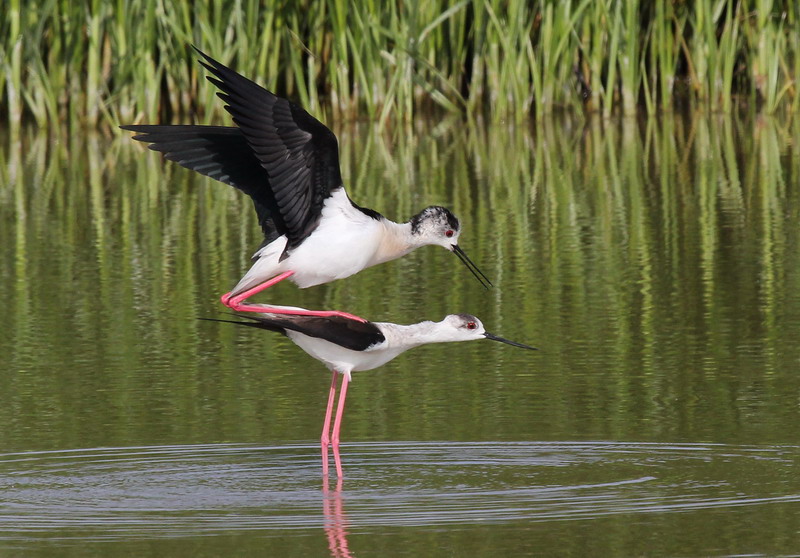 … the honeymooners …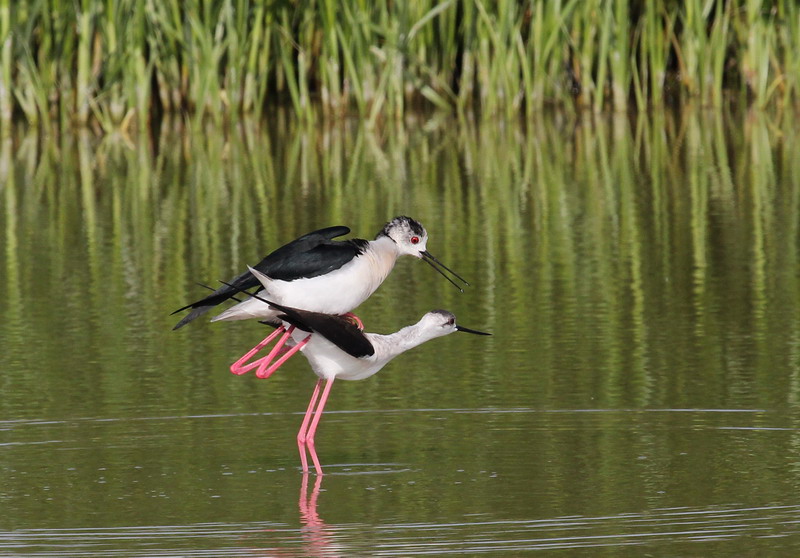 … Stilt couple …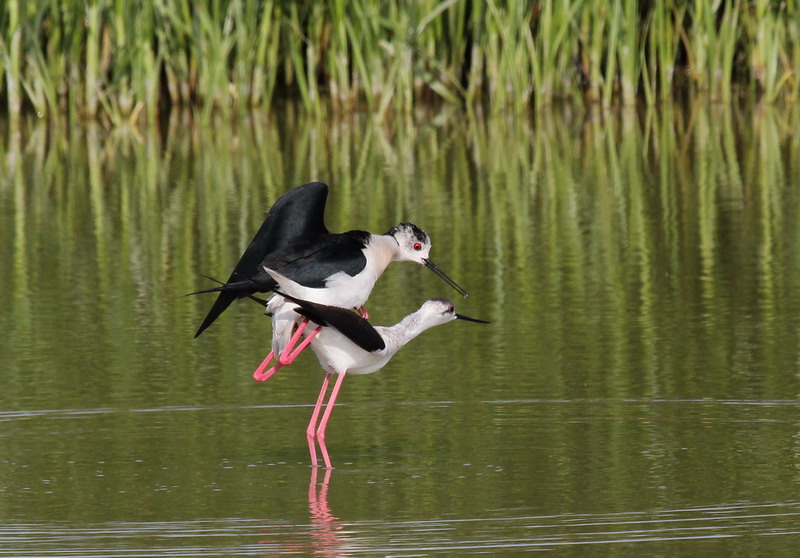 … openly in front of our lenses: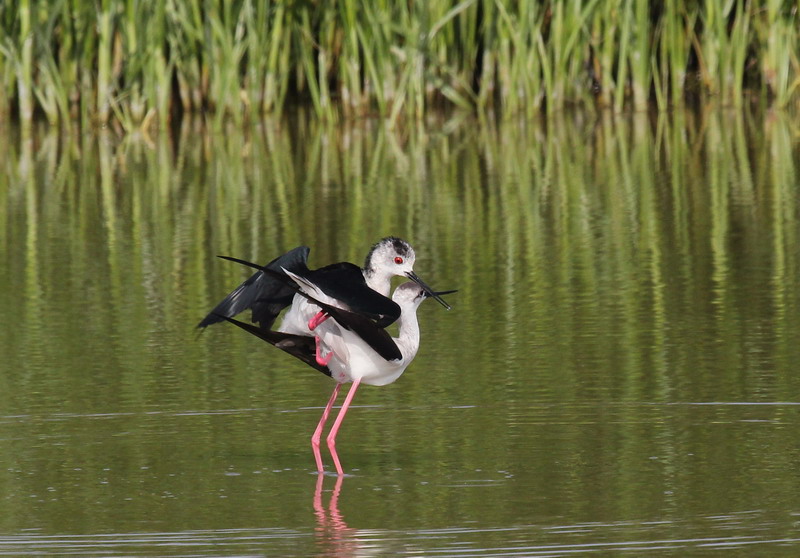 Such nice scenes on this early morning!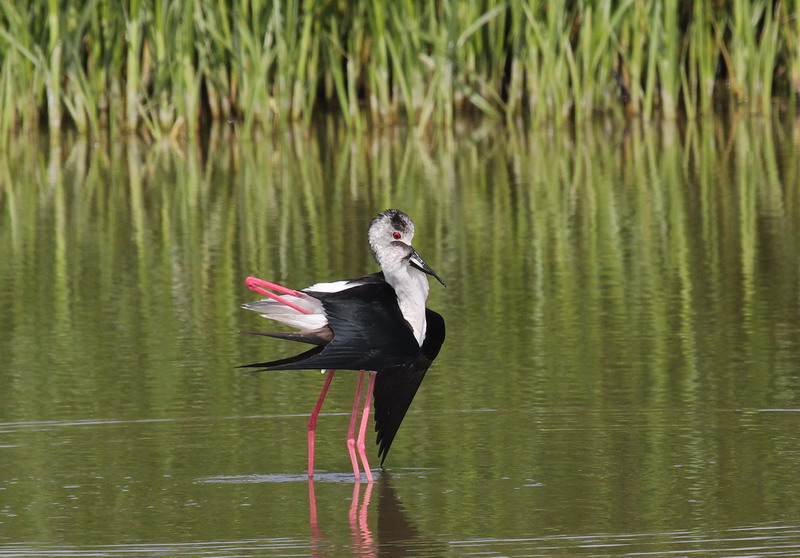 For hours we tried to catch a photo of this Great Reed Warbler, who .- only interrupted by short breaks - unmistakeable sings its song. He was always sitting hidden behind branches. But he rewarded our patience and suddenly showed up himself. Isn't he sweet with his red inside the beak?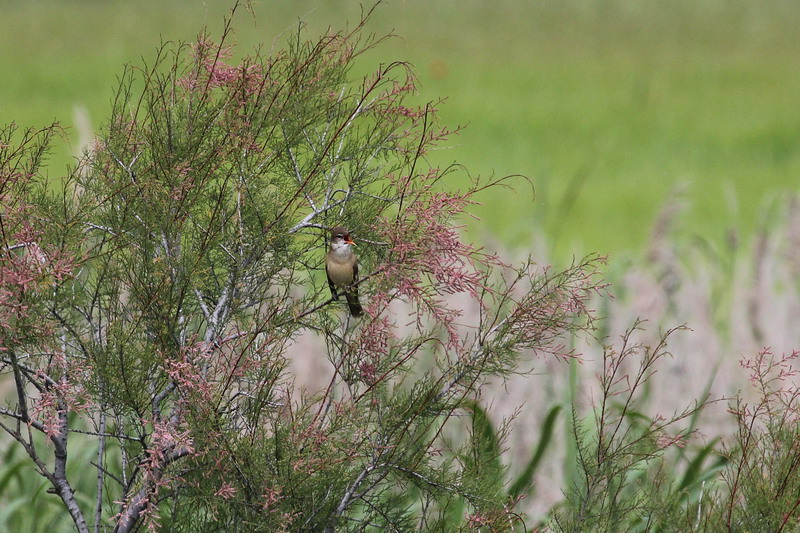 A Marsh Harrier was hunting near by above the lagoon of Campillos, which scared up this beautiful Squacco Heron and …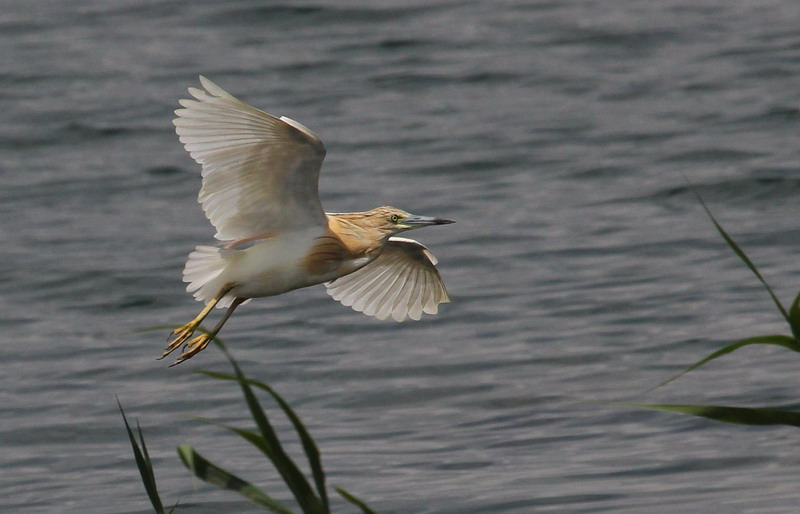 … made him land directly in front of the observation hut!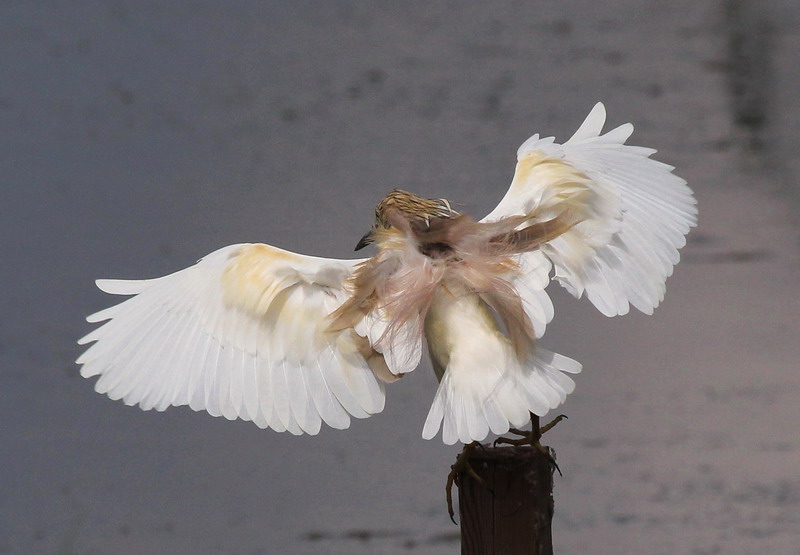 How lucky! These long striped head feathers, the blueish-green beak … just beautiful!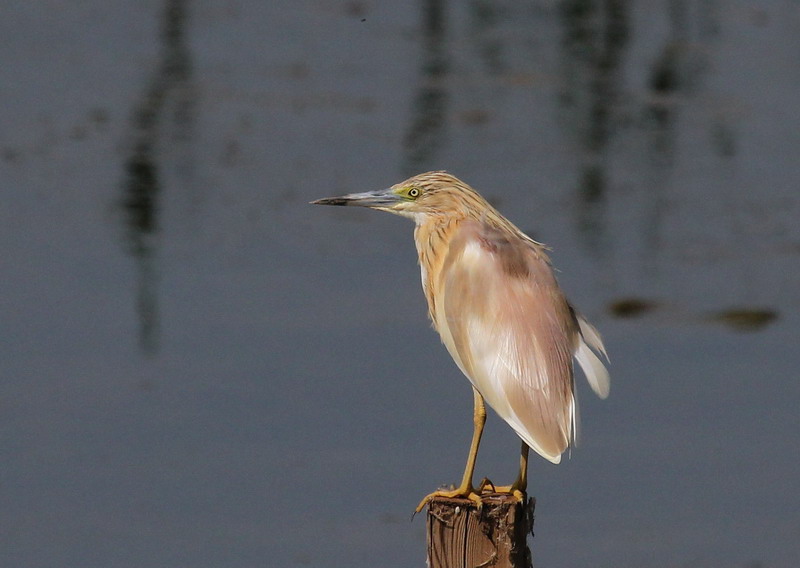 "Well, WE are also very beautiful!"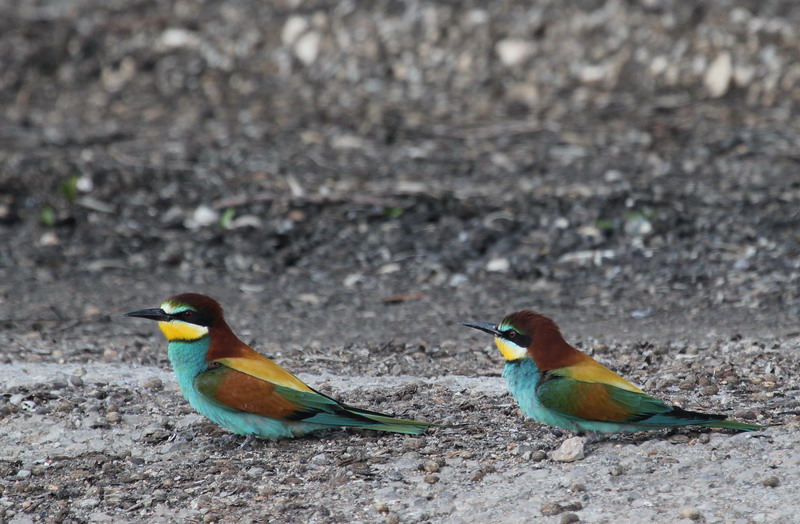 On their short legs the Bea-eaters are performing perfect landings or …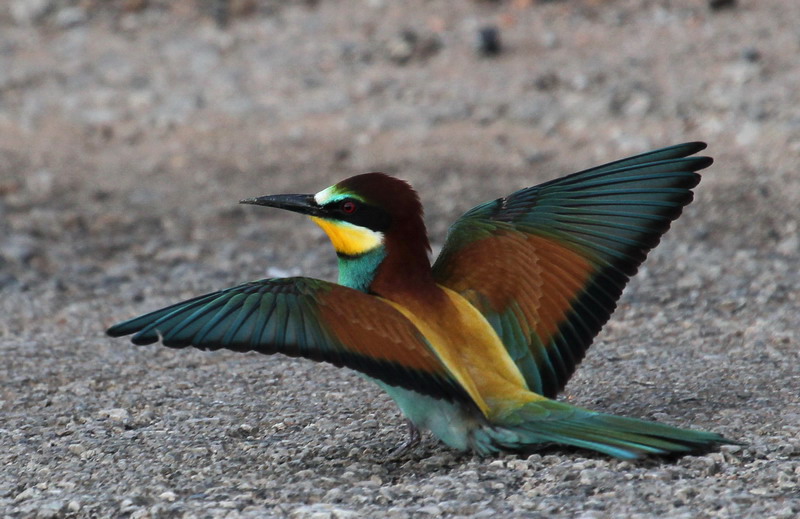 … flash along the breeding wall: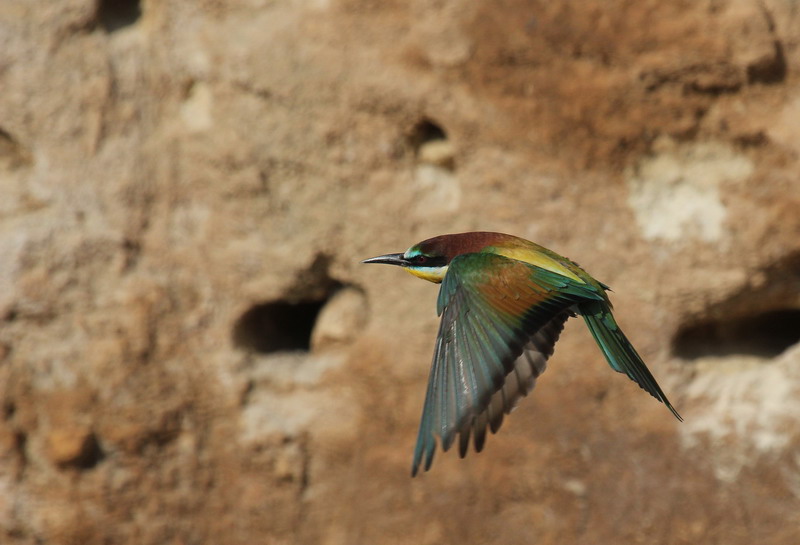 You surely can imagine our enthusiasm and I really liked to share these experiences with you!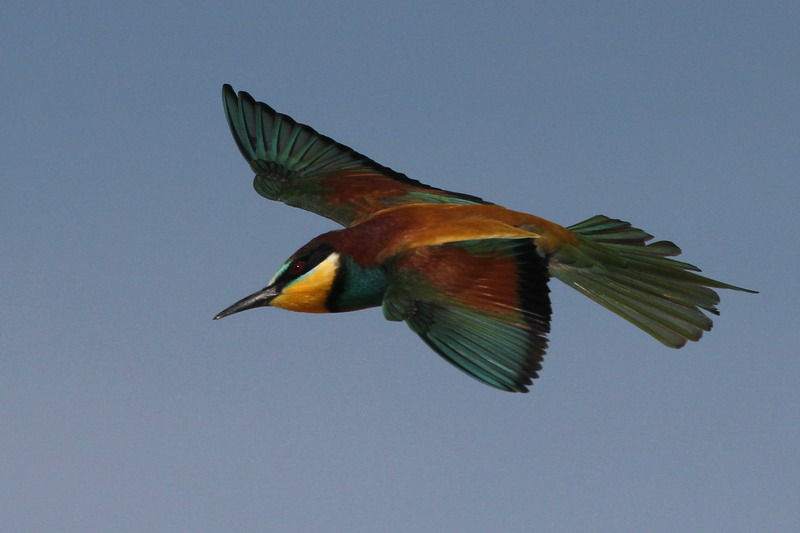 Best regards
Birgit Kremer