Campillos, stone curlews,
little egrets and more
Campillos, Fuente de Piedra and Guadalhorce
January 30 2010
Dear bird-friends!


I couldn't' stop thinking about that I didn't find the stone curlews yesterday!

We NEVER saw stone curlew before and that would means we should miss the flock in Fuente de Piedra? No way! So we took the chance to try our luck again and this time successful! However please take already your magnifying glass for the stone curlew photos!

And now lets start.
Just around my homes corner it looks like this. The Rio Verde streams down the mountains: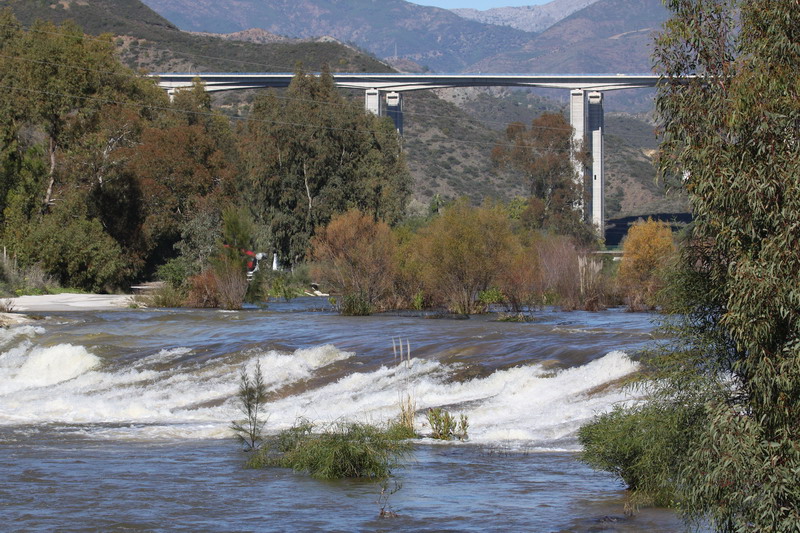 The Sierra de las Nieves is very much true to her name!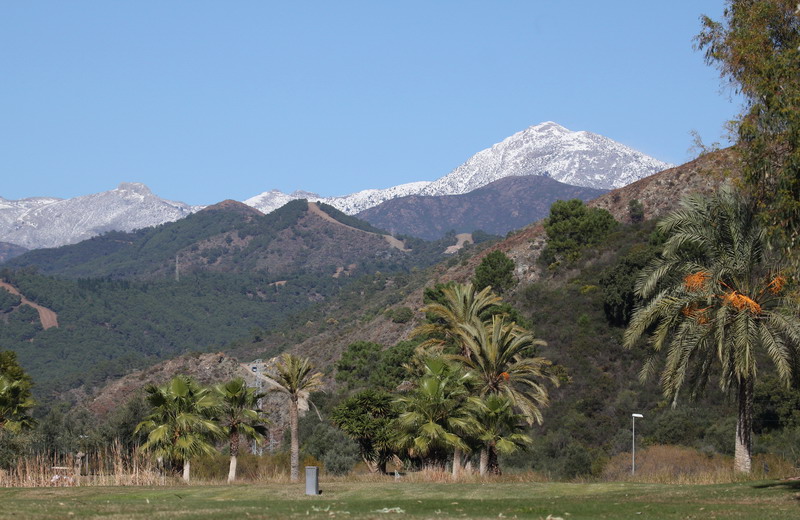 Contrary to the day before yesterday, when I met the flamingos at Campillos in beaming sunshine today the cloud cover is increasing, but …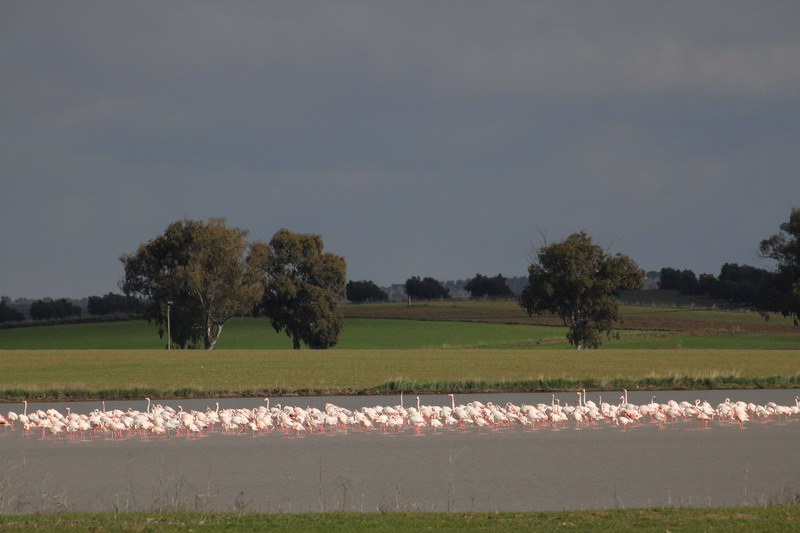 … it didn't disturb the beautiful, peaceful scenery: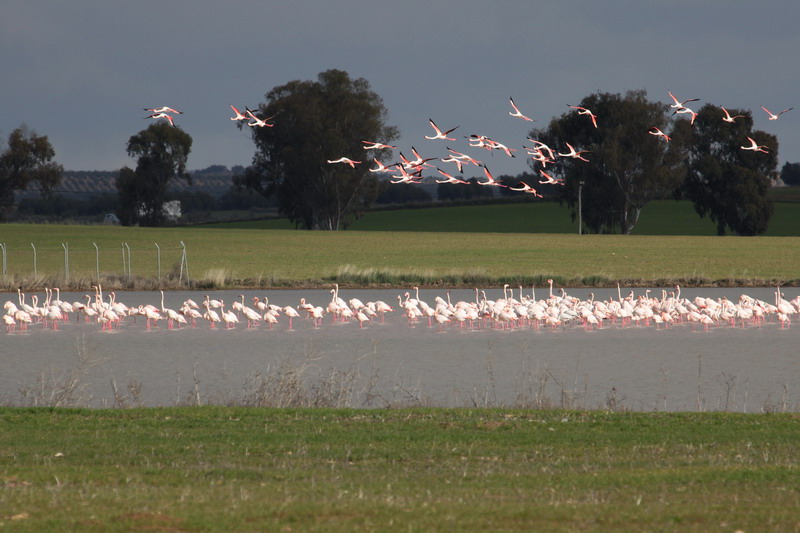 A smaller group of flamingos started their way …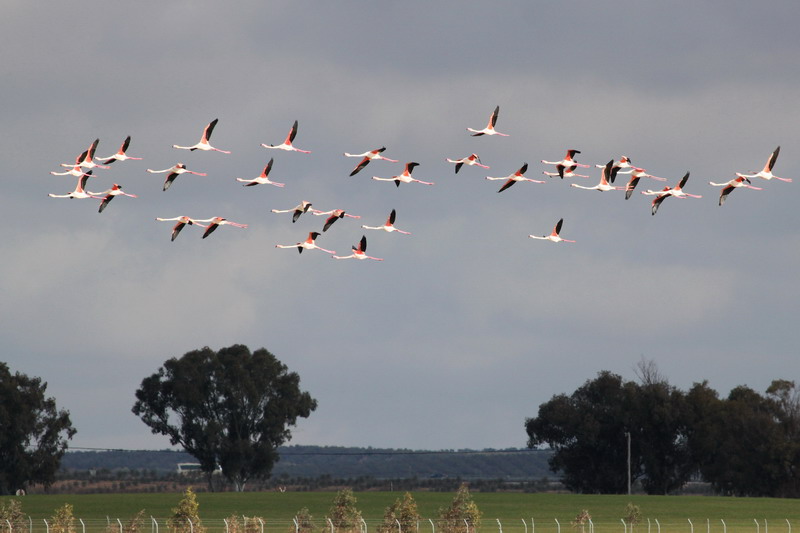 … to the nearby lagoon of Fuente de Piedra.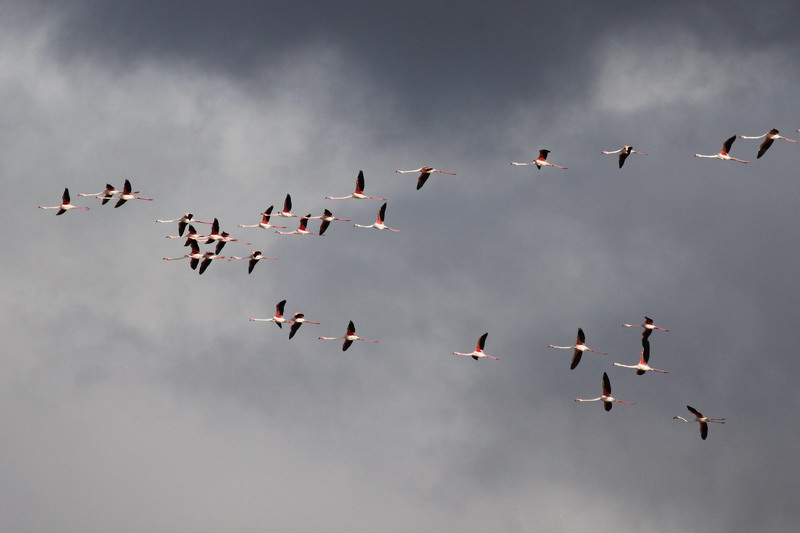 And after we had watched for quite a while the always so nice stilts, we also …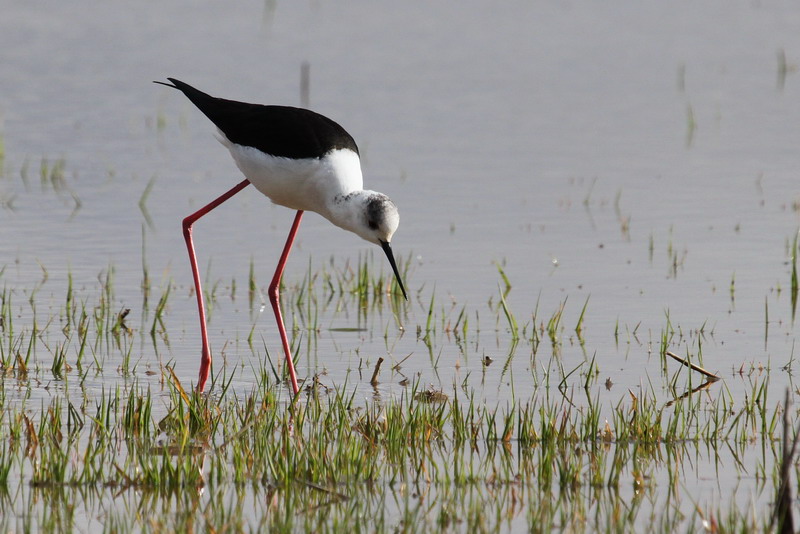 … drove to Fuente de Piedra to look for the stone curlews. We circled around the huge lagoon and looked intensively around. Nothing! We stopped at the visitors centre to ask if the stone curlews are still around. Answer: Si! They also gave us a list were to look for, namely in the fields, where also the cranes are standing. So we happily went on the way, but except 5 cranes we didn't see anything. The stone curlews were not to find! I Not to be ignored in contrary a huge group of bird-watchers with spotting scopes. Did they maybe watch the stone curlews??? No, they looked, guided by a local expert, at the cranes. As I friendly asked the expert about the stone curlews she willingly answered. Oh yes, there is a group of about 40 resident stone curlews, which means, that they are also breeding at Fuente de Piedra and now in winter show up as a group. And … she also described roughly the area where we should look for. That means looking for the needle in the haystack continued. Quite a while we were totally unsuccessful. But suddenly … there far in the background, was there not something moving??? Excited we grabbed our binoculars. Really! We saw the first stone curlews in our life …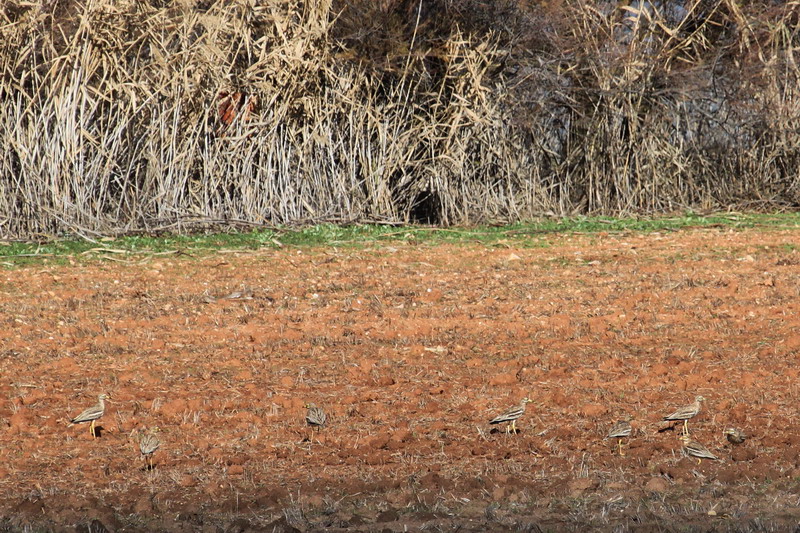 … and although these most beautiful birds were so far away, we jumped for joy!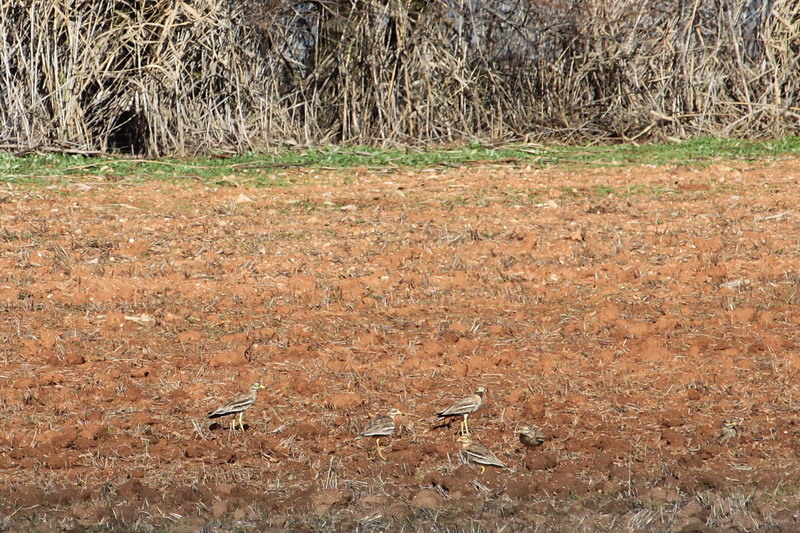 And, as if in order to please us specially, the stone curlews flew a round: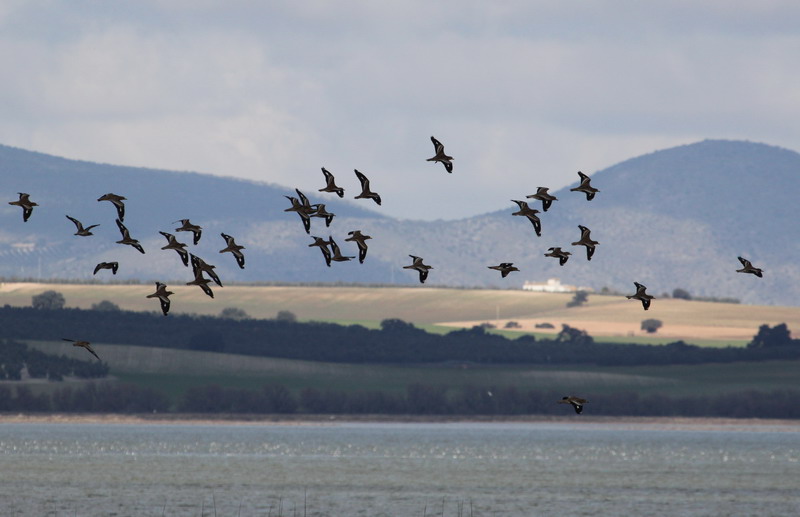 Considering that, in accordance to the bird guide, the stone curlews are dawn and dusk active birds, we were most lucky!
On the way home the Guadalhorce, which we know from my several reports from its mouth near Málaga, showed itself inland like this. At the right river bank a little egret is to be recognized and this nice guy …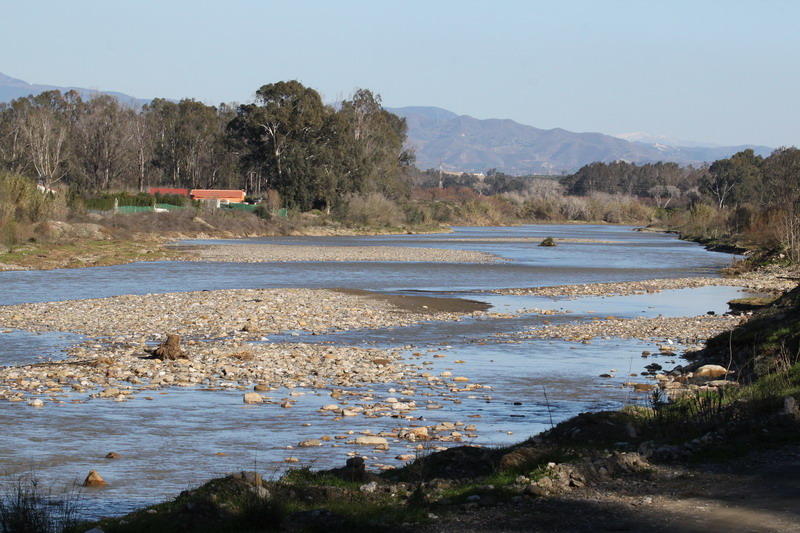 … wanted to present himself to us …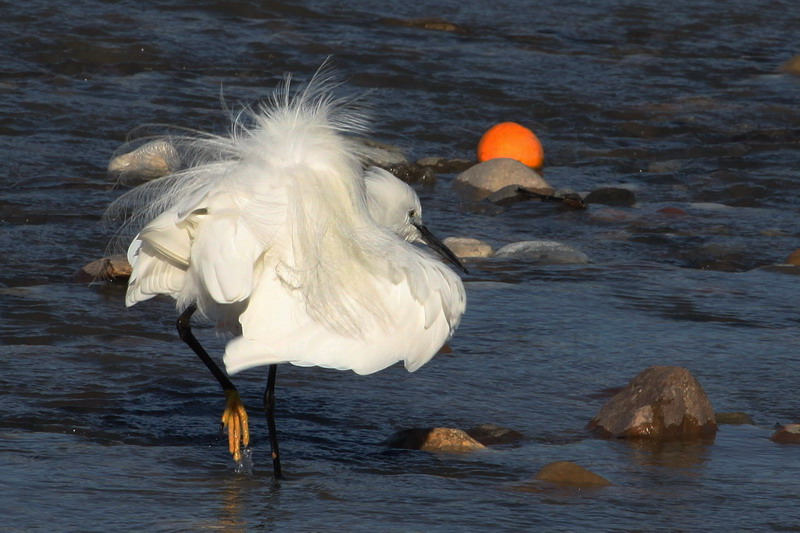 … from his very best side: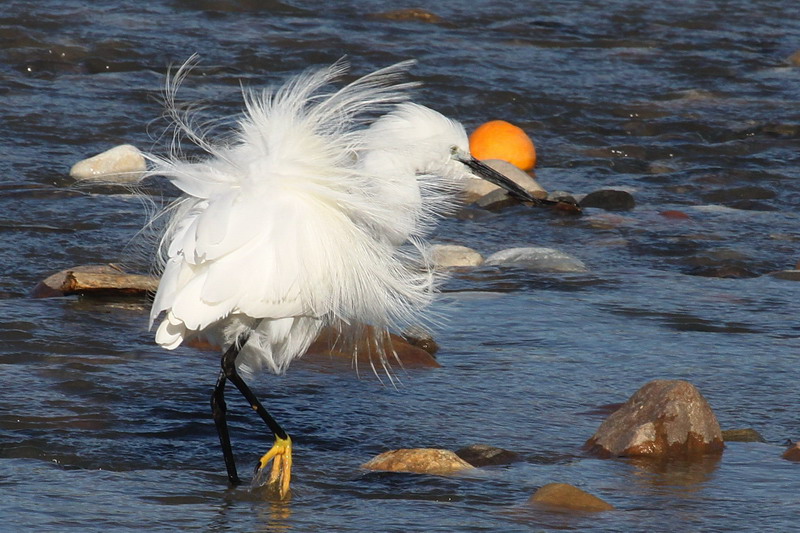 "What do you mean? Shall I, with my beautiful plumage, infatuate an attractive female little egret???"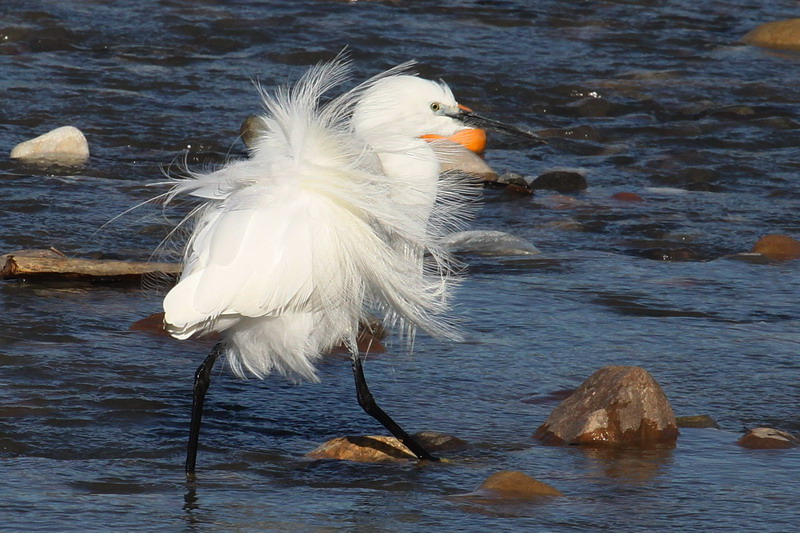 Well in our opinion the female little egrets will faint in flocks seeing this beauty!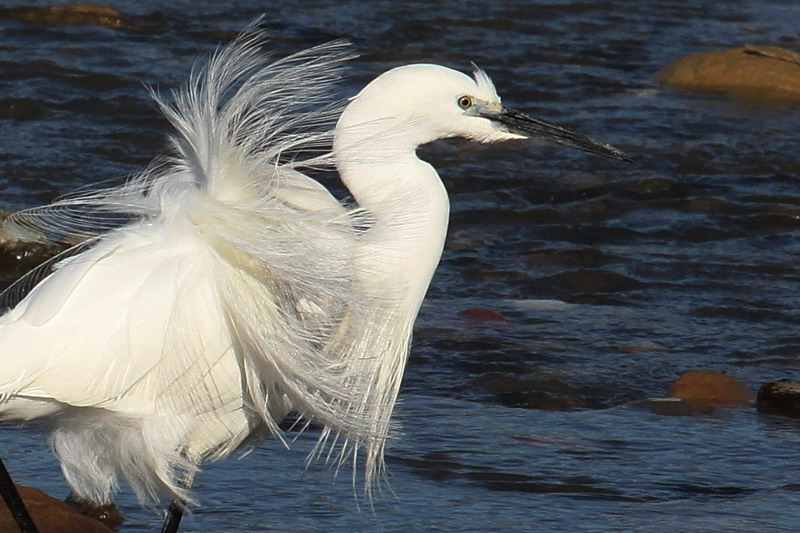 And with the dragon gull of playing children this beautiful day found it's end!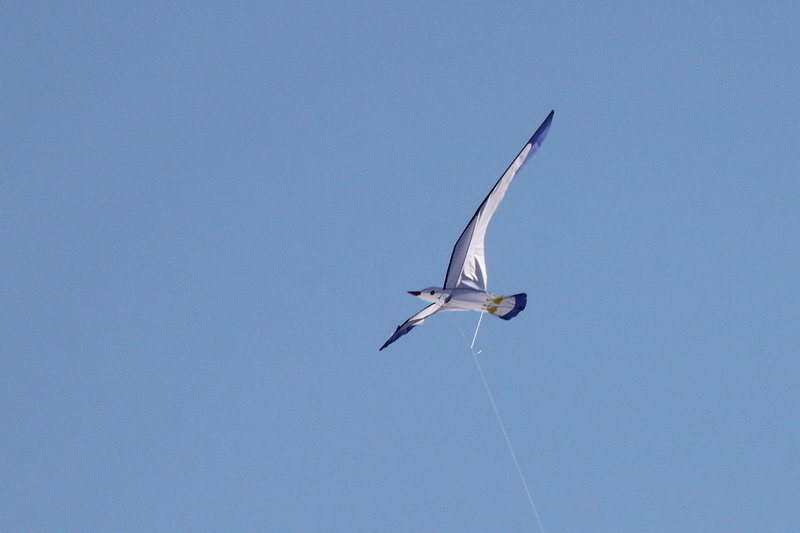 Best regards
Birgit Kremer
All photos
©
copyright by Birgit Kremer
webmaster Sabine Börsch
Impressum