Short report: Lagoon of Campillos, Fuente de Piedra and Guadalhorce-mouth
February 20 2010
Dear reader!


One low pressure system after another is passing the Gulf of Cádiz in our direction. These heavy and continuing rains brought in many areas of Andalusia disastrous-like conditions - mainly in and around Jerez. Pictures of these floods were shown in the TV. It is unbelievable that the usually very dry Andalusia is suddenly under water. Partly these floods are of course caused by the fact that the reservoirs cannot even take one more drop of water and continuously big amounts of water have to be released. For lots of humans, domestic and wild animals a dramatically fact.
In the homey biotope it looked for days like this: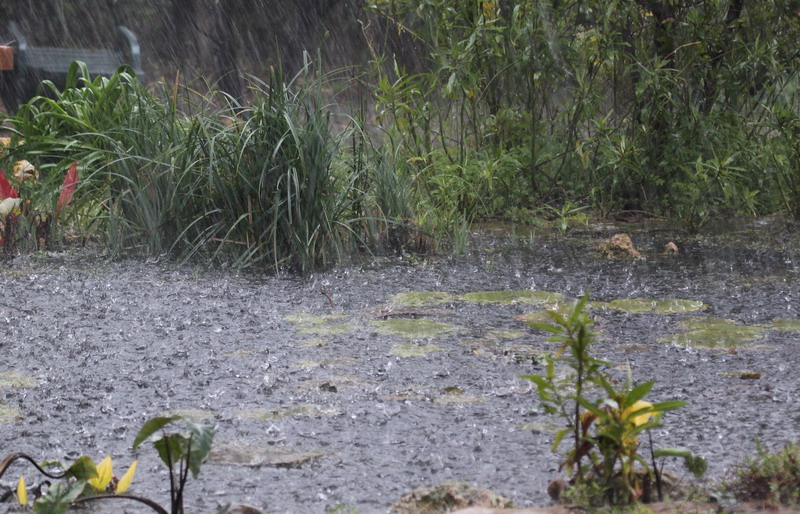 The pond hardly was to differ from the floods in the garden. After it always drains off I could make jokes and say "let's wait till the first flamingoes will land here!":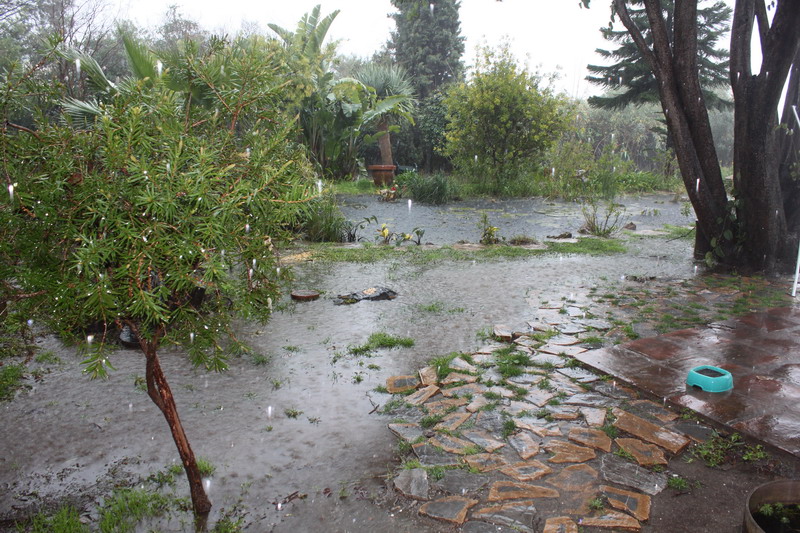 Yesterday morning finally an intermediate high arrived and we drove up to Campillos. Also there was everything under water and the waterfowls too far away to make good photos: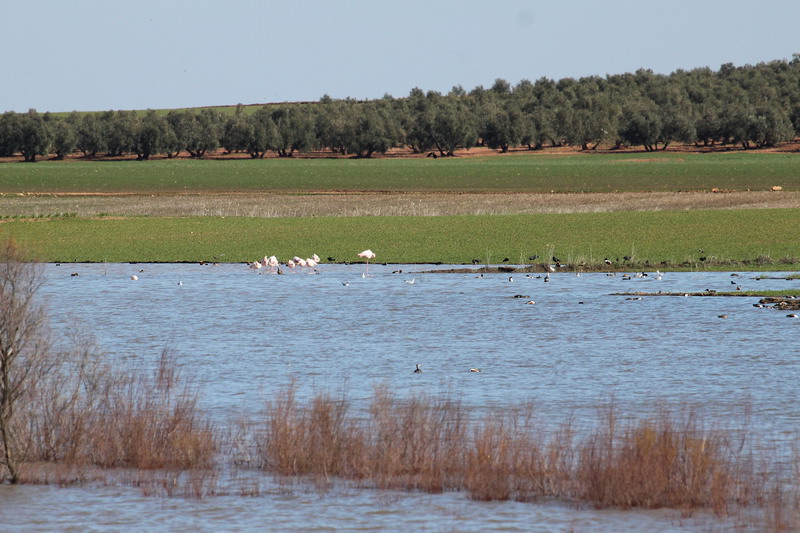 Although small flocks of lapwings were to be seen, but the majority seems to have left southern Spain: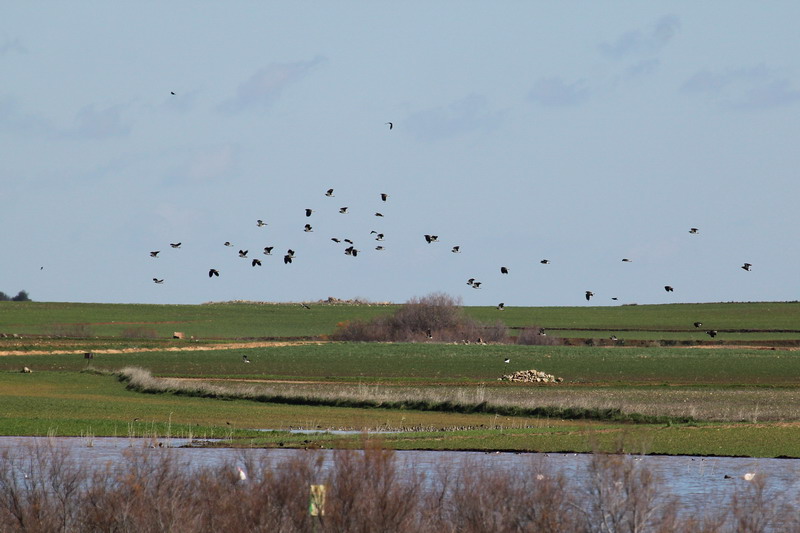 A happy group of spotless starlings were enjoying - like we did -the sunny day: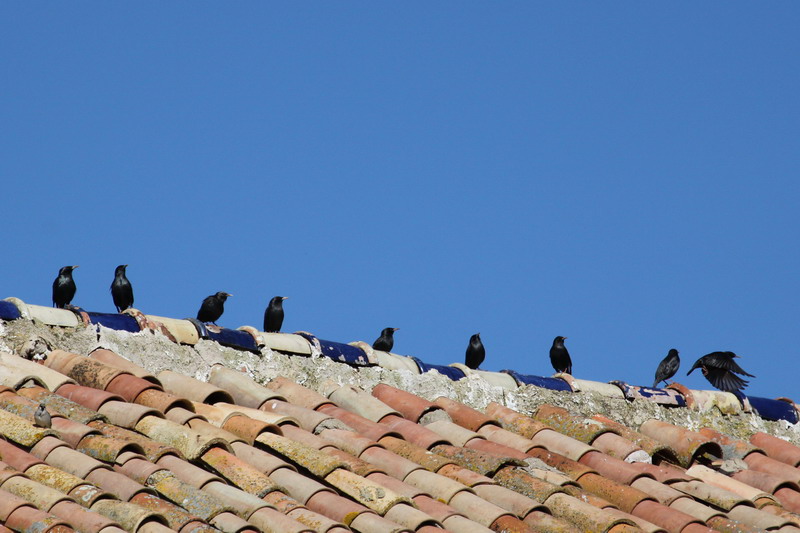 Arriving at Fuente de Piedra we immediately looked out for the one year old bluethroat, which was seen again and again in a certain area by an English bird friend. And really. Andy had described the place very well to me and suddenly the little guy landed in front of us in a bush. Emotion pure! Also the photo unfortunately is just so-so!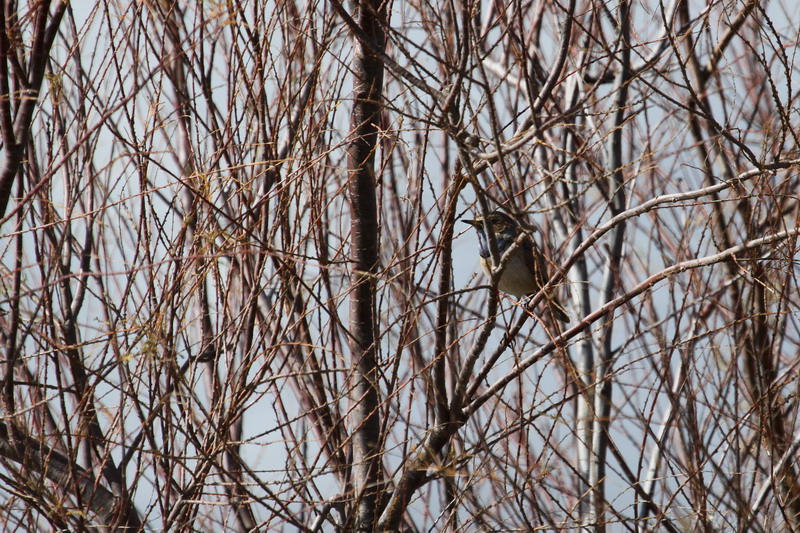 Also from the stone-curlews unfortunately I was not able to make better photos:
The water level at Fuente de Piedra is now much too high for waders and so we didn't get to see much more but a few stilts.
So we had enough time to take a look at the Guadalhorce mouth on the way back. The storms of last week had just washed away the beaches and …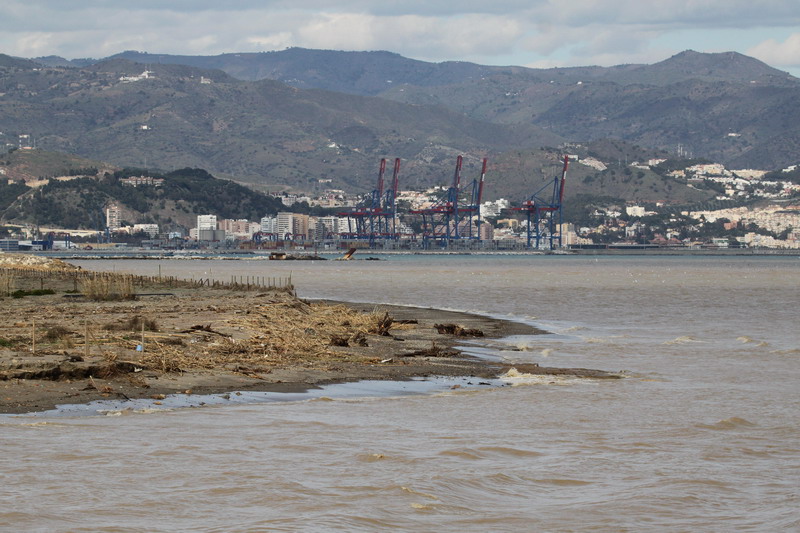 washed up … flotsam. The Guadalhorce itself moved with strong current towards the sea. No chance to see any of the usually being there around, species of herons. The water is just much too high. Up to the horizon reaches the brown color, because the river is taking lots of soil with it.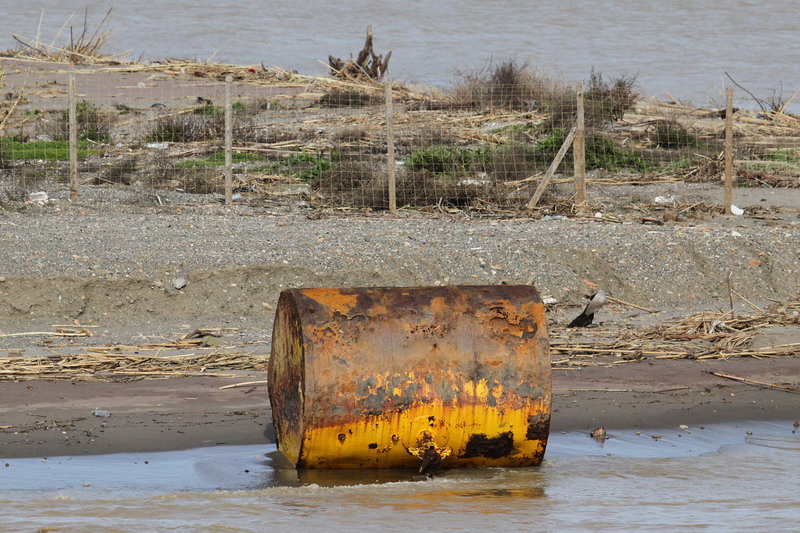 These disasters couldn't stop Mr. Admiral to enjoy his sunbath: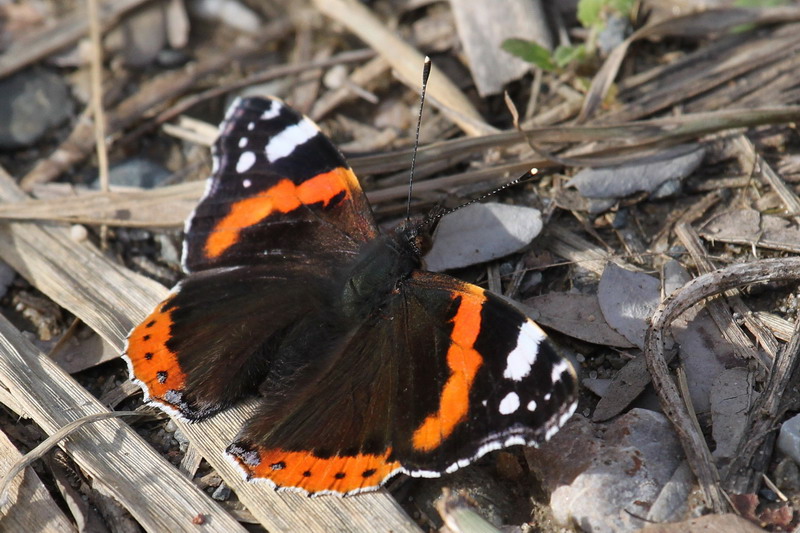 At the nature reserve itself the same panorama as at Campillos and Fuente de Piedra. The water level is too high and only a number of cormorants and a few ducks were to be seen. Mr. Mallard startled took his wings as he recognized us and also …
… the shy pochard took notice of our observation point: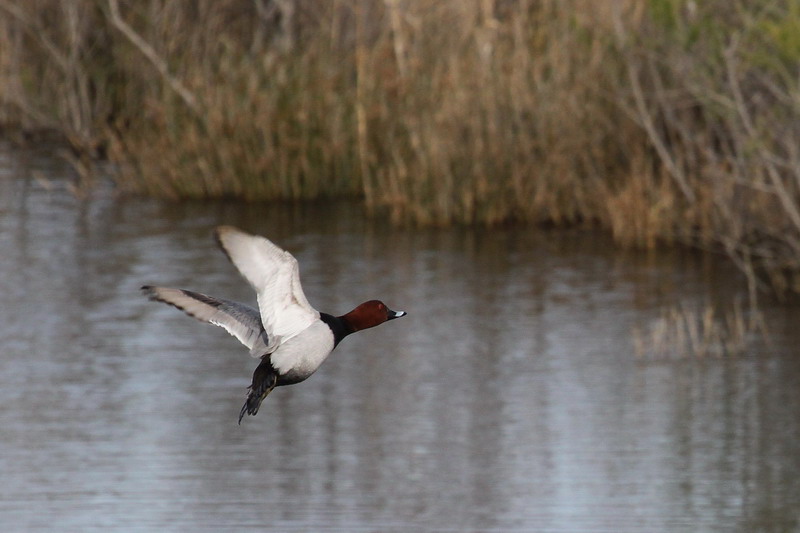 Also the white headed duck couple didn't miss our presence, but they kept cool …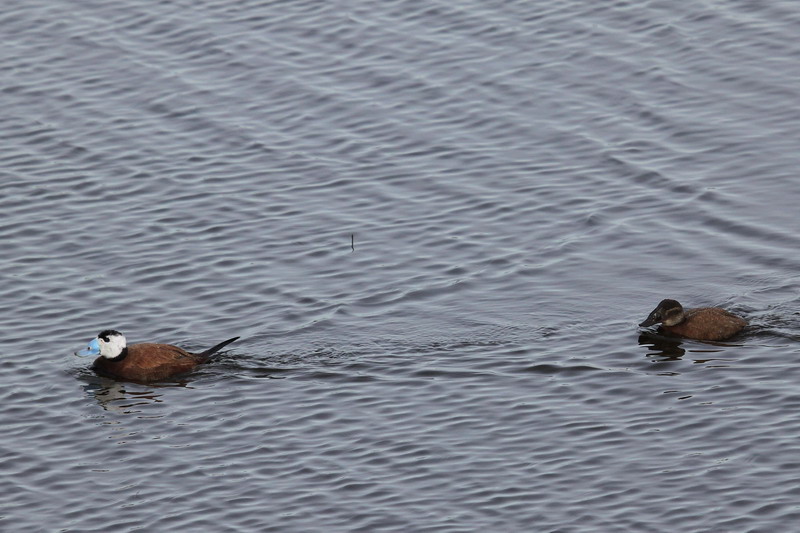 … and the drake showed us his, during mating season, so nicely colored beak: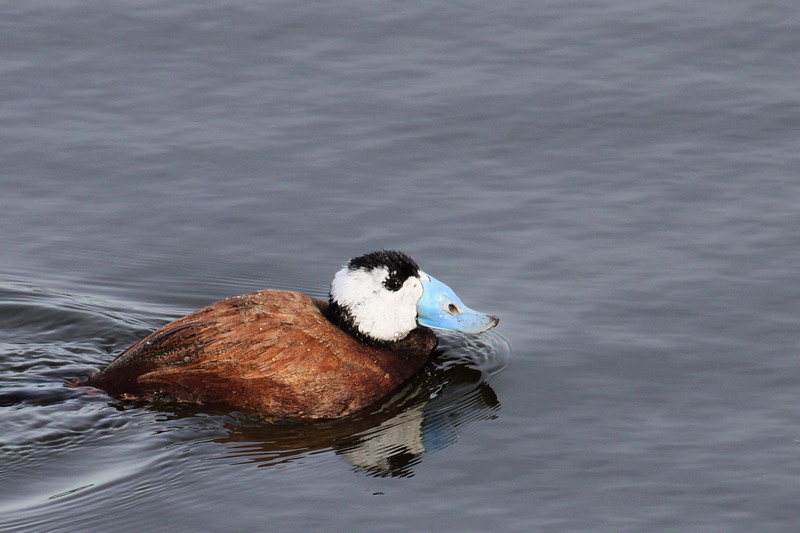 And those were the last sun beams which we saw, because the terrible Madeira low weather front announced itself already, but develops here rather moderate. And now we all would like to have back again the nice Andalusian weather. .

There was enough rain! The reservoirs are filled, the farmers urgently need sunshine and above all Saint Peter should remember the homecoming or migrating species of swallows, which don´t have any chance to catch insects in this rainy weather and will suffer heavy losses if the sun won't finally shine again. It is anyhow feared that the continuing rain strongly minimized the chiffchaffs.
Best regards
Birgit
All photos
©
copyright by Birgit Kremer
webmaster Sabine Börsch
Impressum