Guadalhorce-mouth near Málaga
June 7 2010
The black-winged stilts see red!
Dear reader!


What an exciting and beautiful day I spent yesterday together with some friends at the Guadalhorce-mouth! We had been already early in the morning there, but family mallard had gotten up before we arrived. Most likely they for the first time had to go to ducks school!: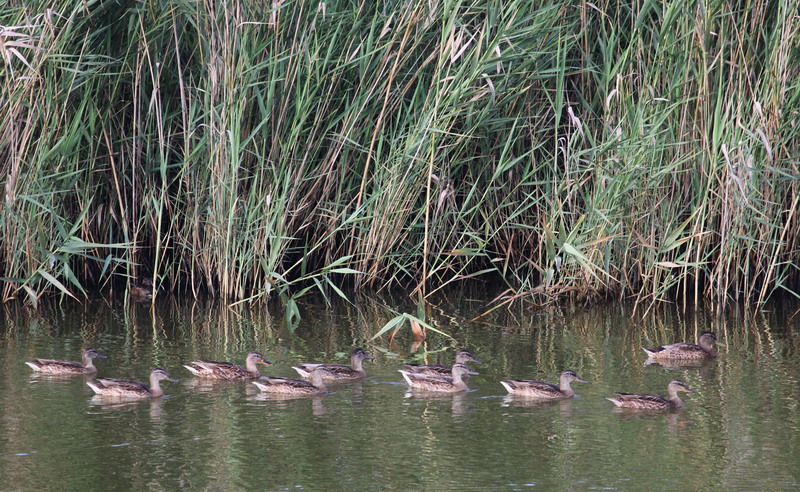 About that a little grebe didn't want to know anything!: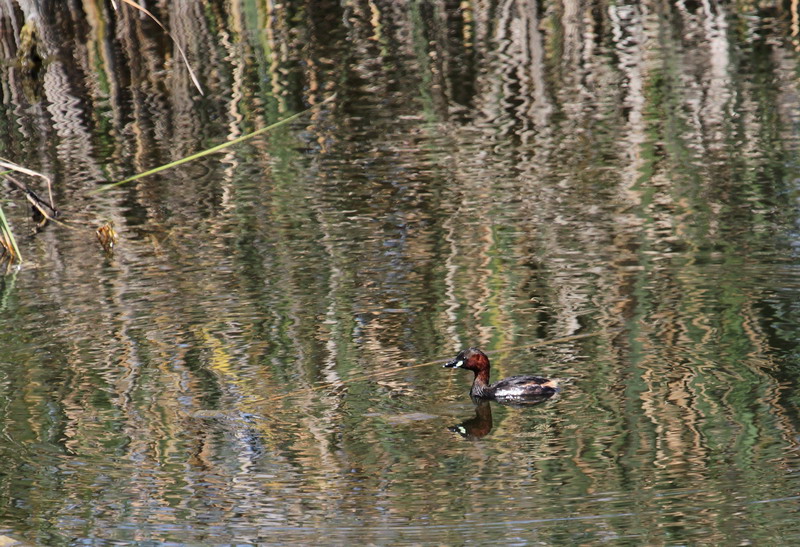 Enthralled we watched the purple heron, who leisurely flew to the top of a tree, to check from there for the best place for him: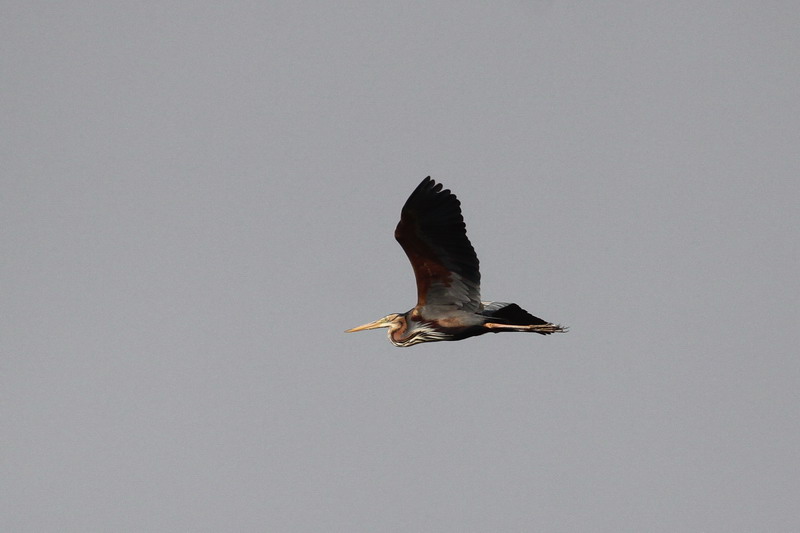 "Well, here is really action this morning!" The reed warbler checked everything curiously: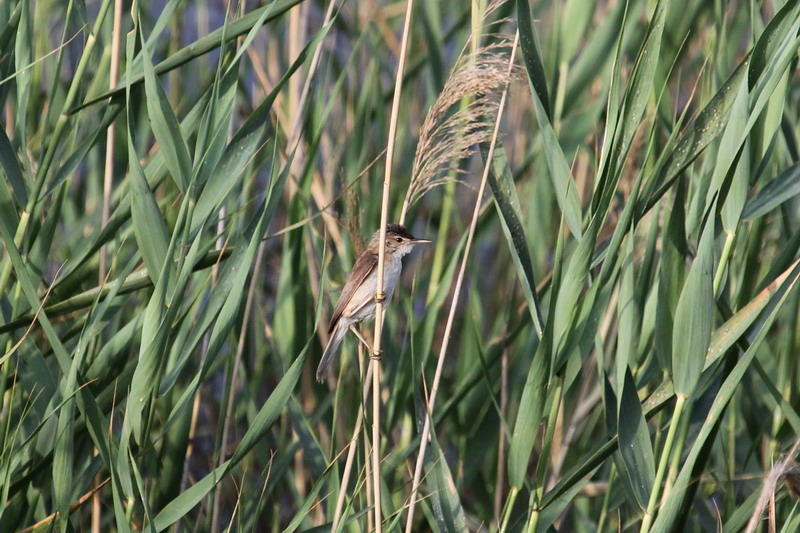 "Oh dear, I shouldn't put my nose in anything and rather be on watch of these feathered guys!" this nosed grasshopper mumbled at the wayside: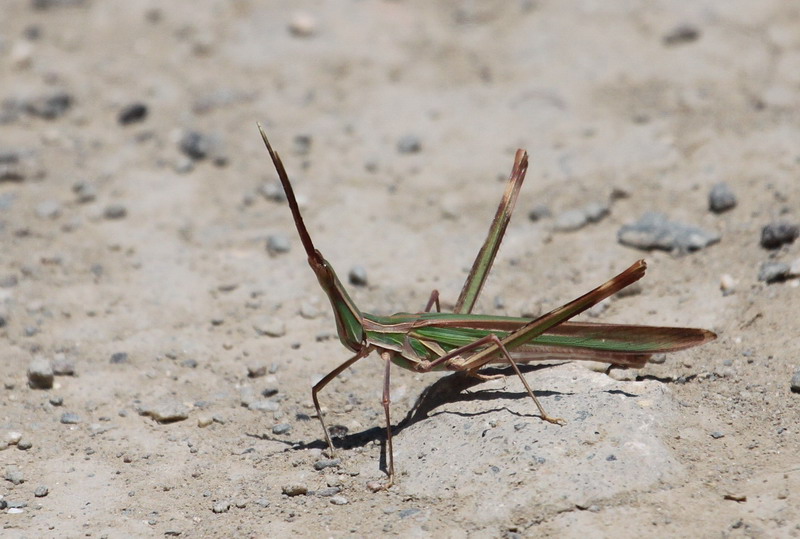 "And hopefully I won't cross a bee eaters way today!" Mr. Swallow-tailed nightjar is anxiously: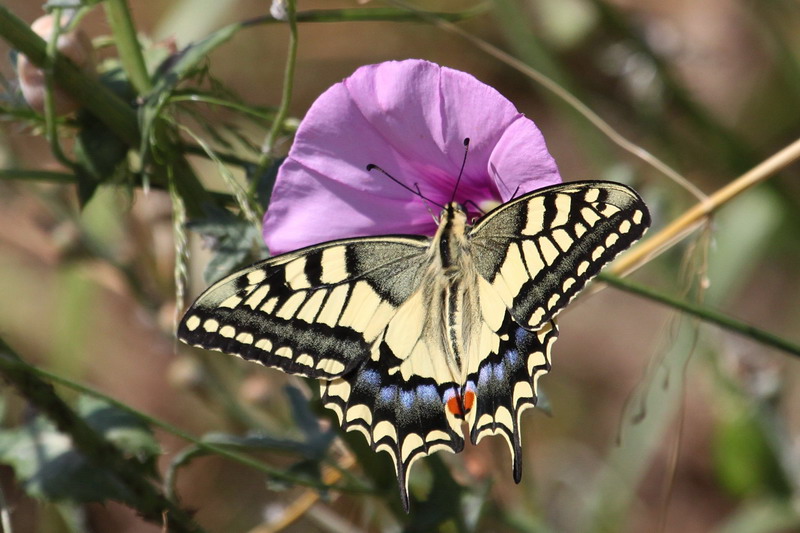 Trustingly unworried the Eurasian coot chick enjoys the morning. But the chick and its mother were not unwatched: Please look closely!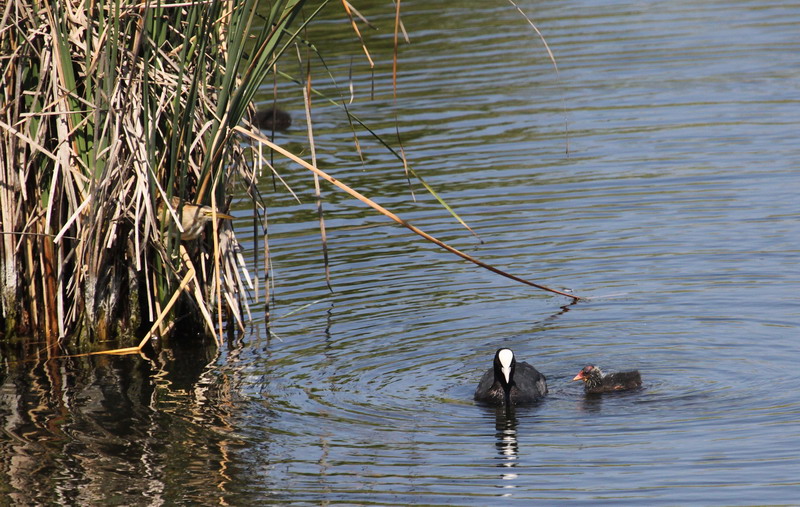 Here you can see better! A young little bittern is curiously watching how Mum coot is diving for food for its chick: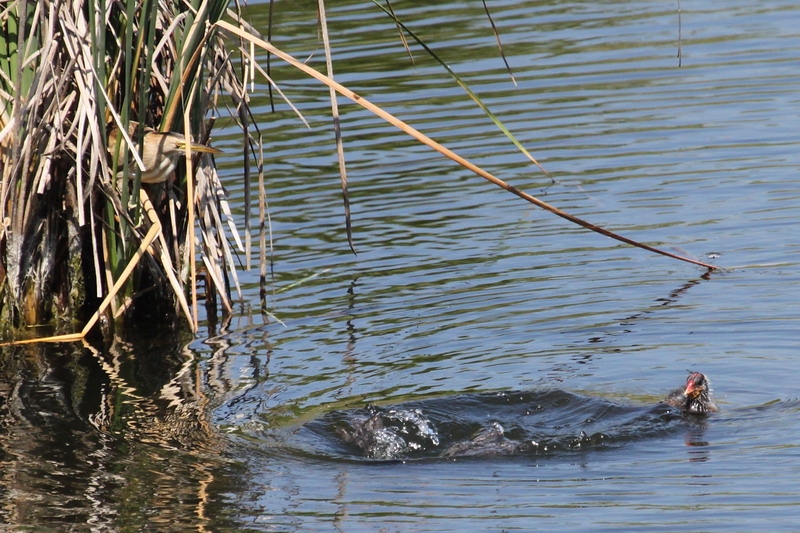 Mum stilt wants to be under any circumstances the best of all mothers and protects its chicks under her wings: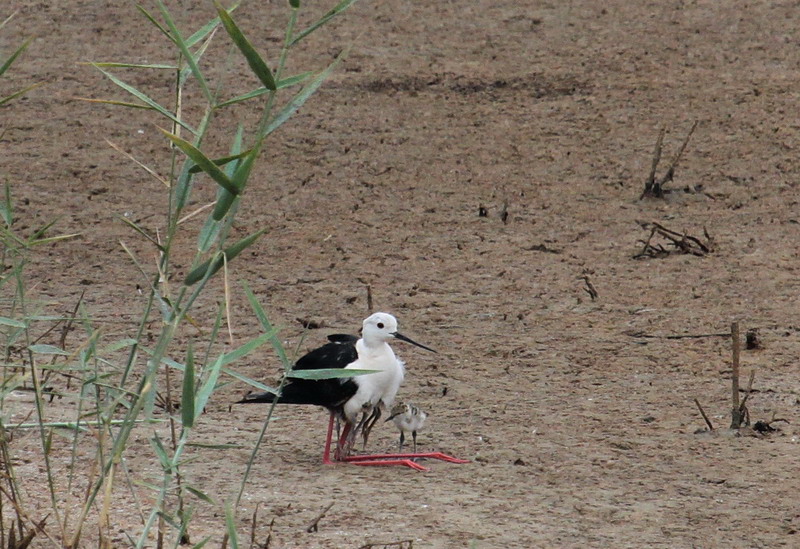 Only when she was very sure, that no danger would come from anywhere, the chicks …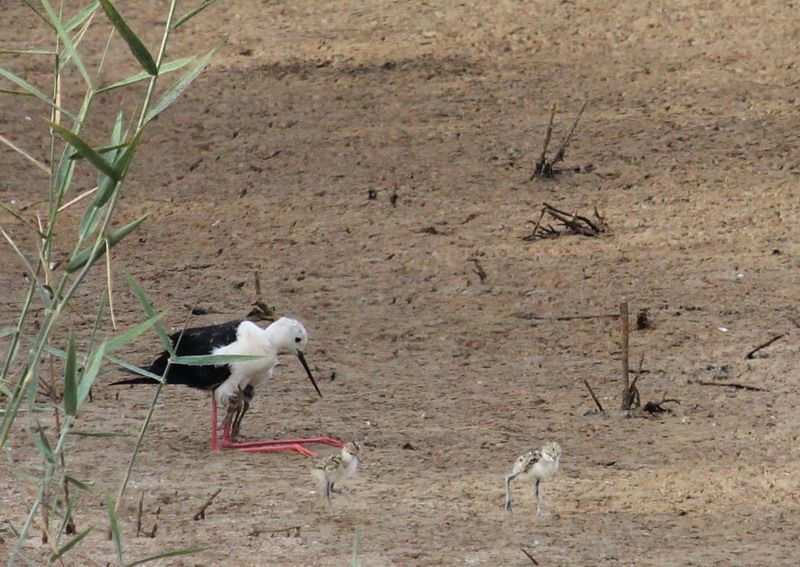 … are allowed to run off and enjoy their first days in life together with their caring parents: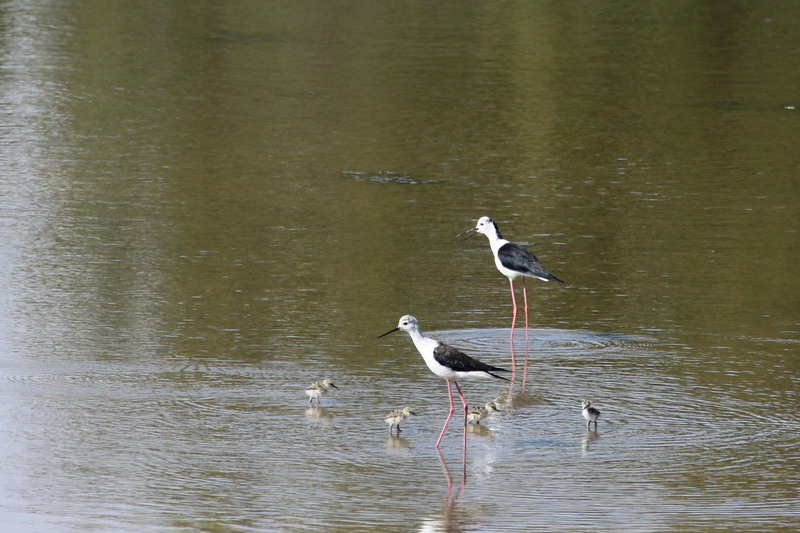 Continuation on page 2