Lagoons at Campillos and Fuente de Piedra
January 28 2010
Hello dear bird friends!


After the heavy rainfalls of the last weeks Andalusia is standing, so to say, under water. Everywhere are puddles, pools, lagoons and lakes which were dried out since years. So the water birds can take food à la carte and are spread over the whole area. Big concentrations are at the moment rather seldom. Counting the lagoons which didn´t carry a drop of water for many years, those are the lagoons surrounding the small town of Campillos near Fuente de Piedra. - Today I took advantage of the beautiful weather and drove to Campillos.

And really, the lagoons were filled with water and …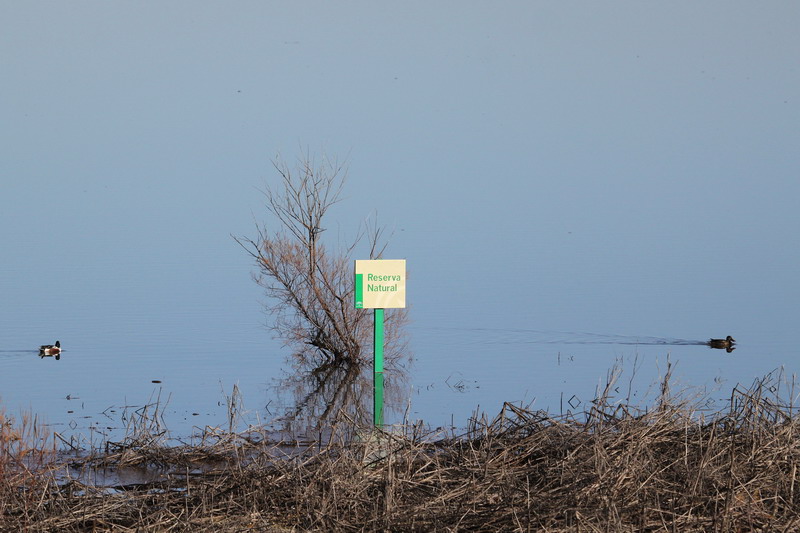 … the lovely scenery was within a few weeks enriched by many lagoons: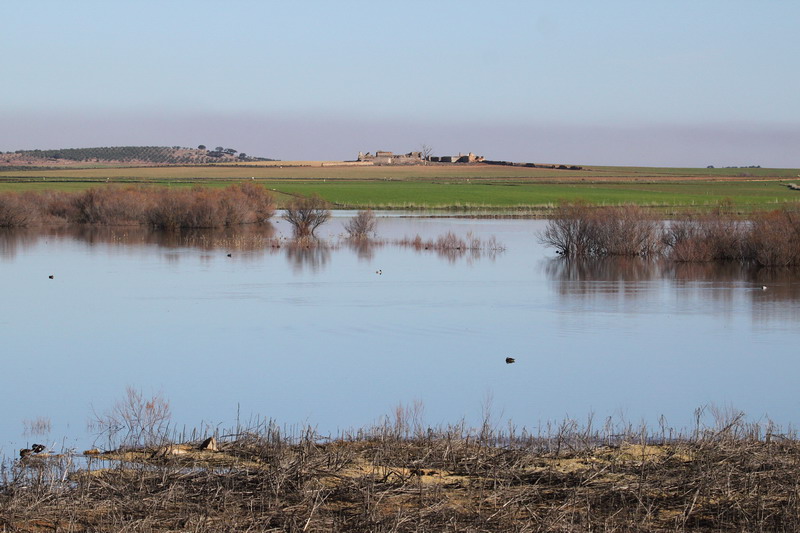 And where is water there is life: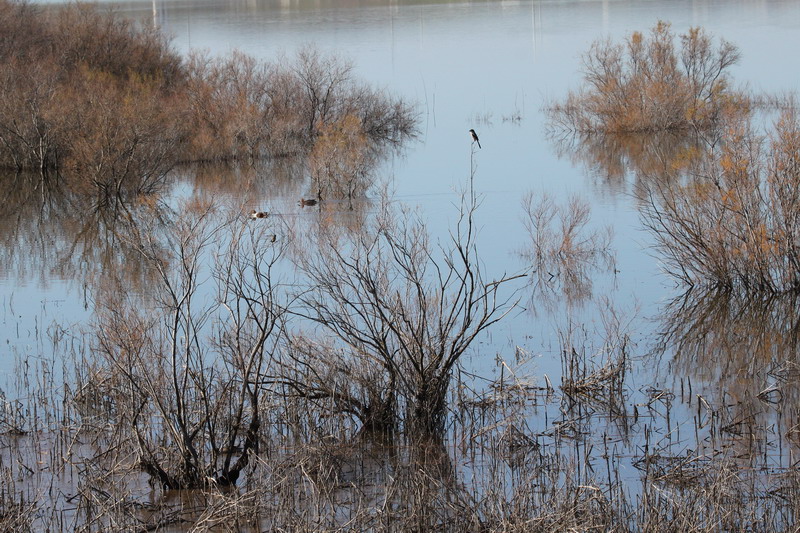 "Well, thanks to God our caves are not under water!":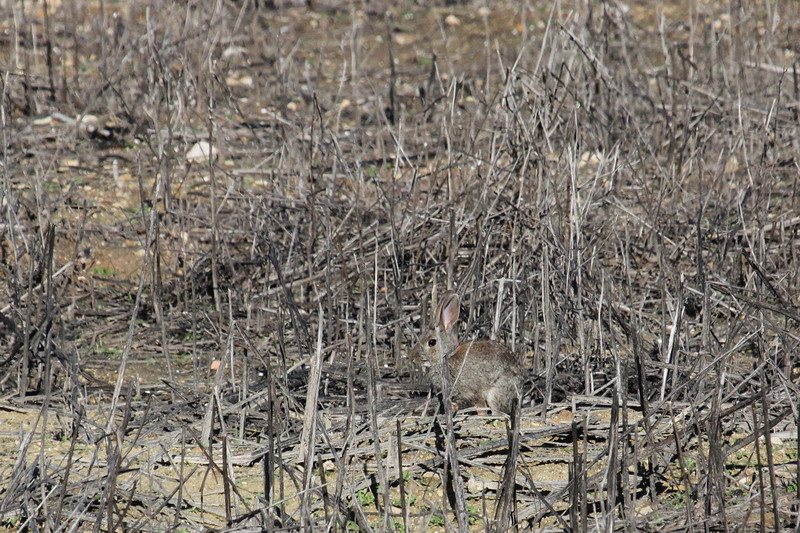 Immediate in front of the entrance of the town of Campillos this picture like thousand and one night, if you are used to dried-out land: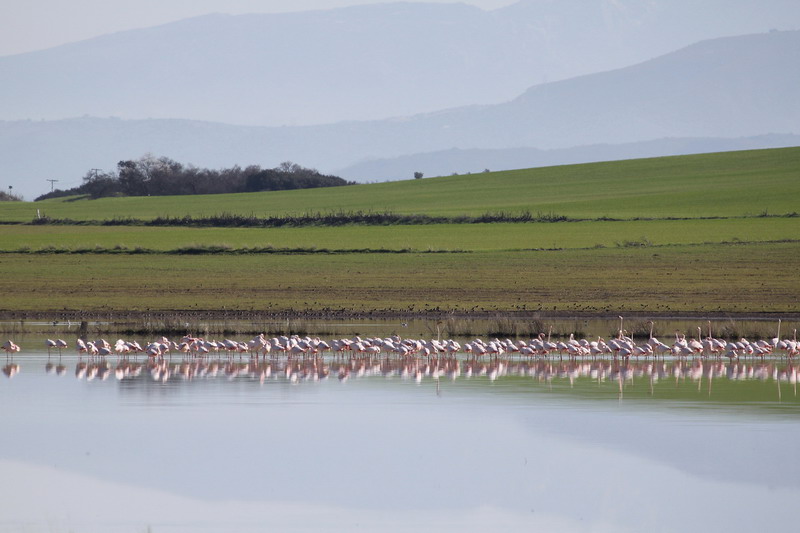 In front of this huge mountain scenery there are not only greater flamingos but also many other water birds: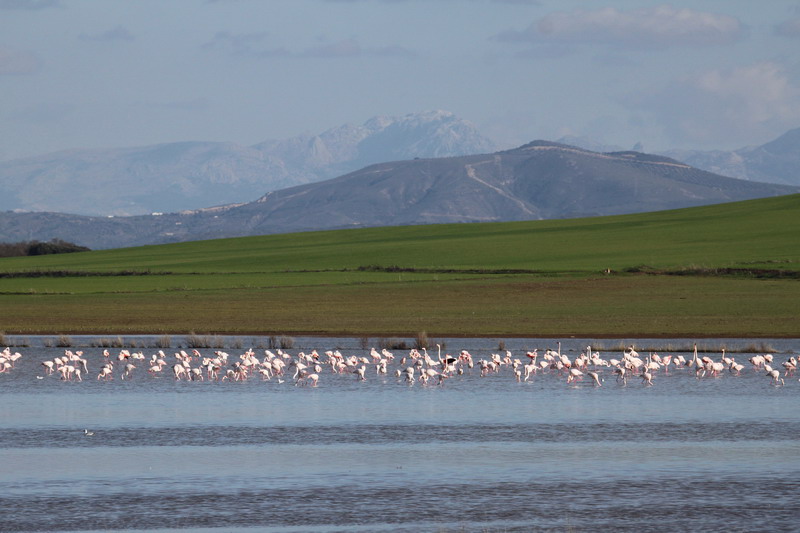 Unfortunately I never found anywhere a place to make photos without disturbing the birds. So that I shot the photos from the country road through the car window with running hazard lights!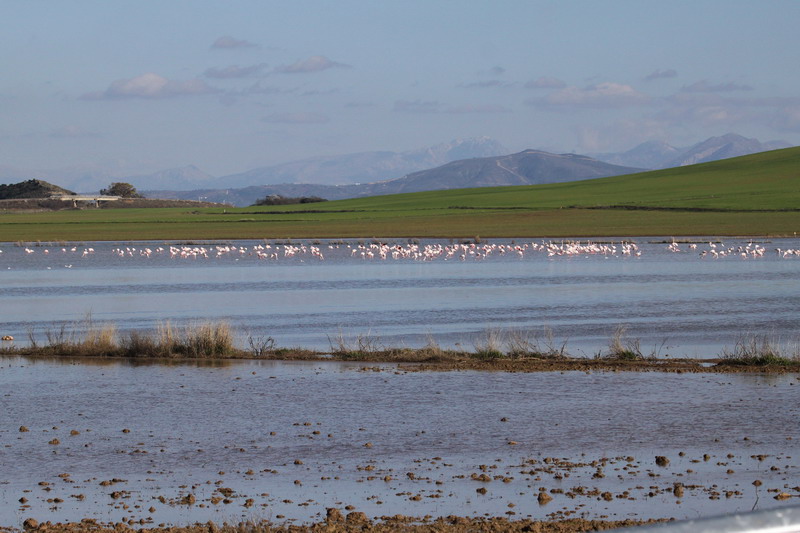 At the biggest lagoon, a sweet water lagoon, there is an observation hut. Unfortunately many scenes took place quite far away. Here a lapwing is pretty badly annoyed about a boldly black-headed gull and …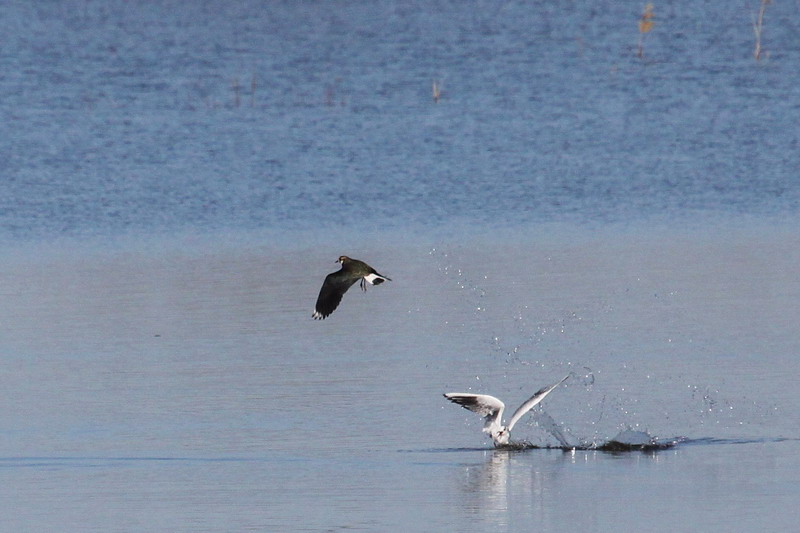 .… again and again flew attacks against Mr. Black-headed gull: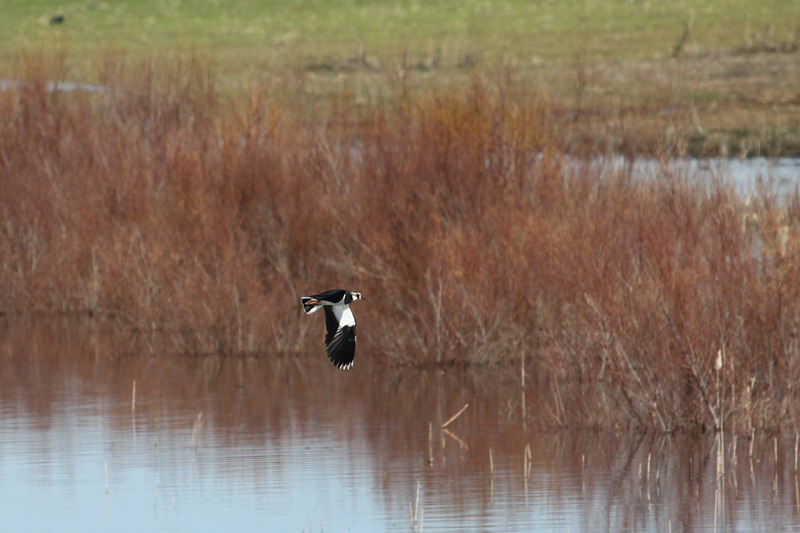 The big number of other lapwings took life rather from the comfortable side in this land of milk and honey: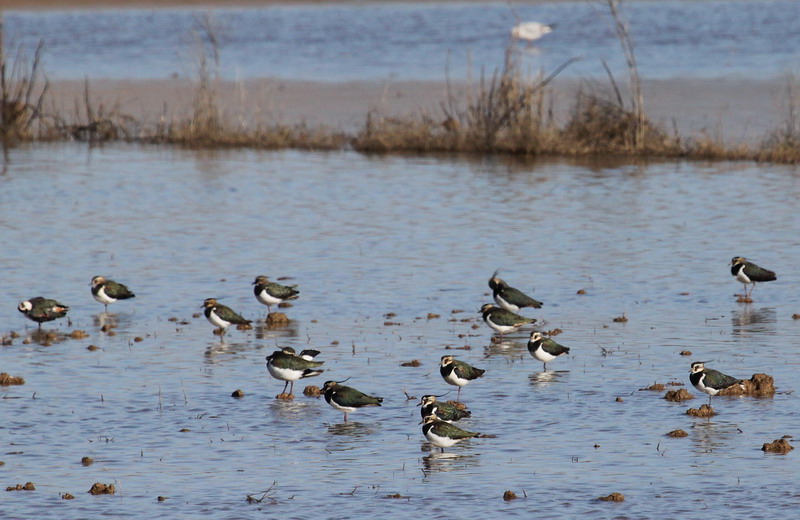 As also the shovelers, which only …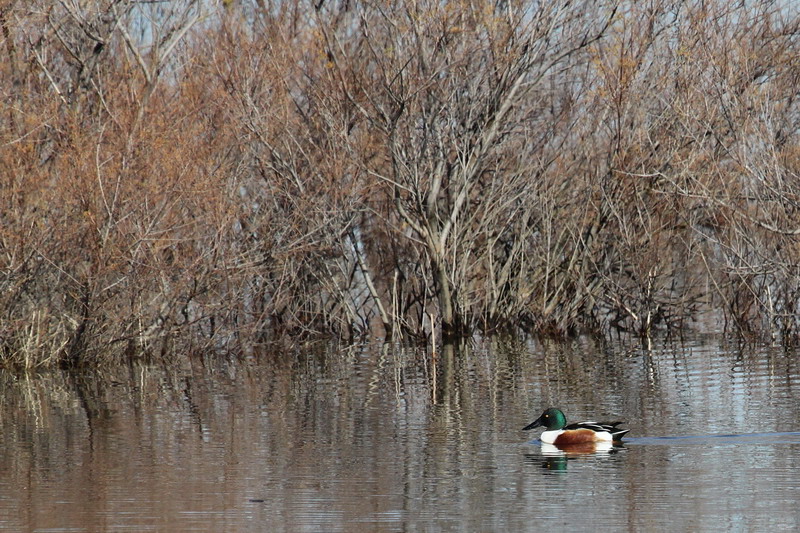 … here and there flew a few rounds in the air: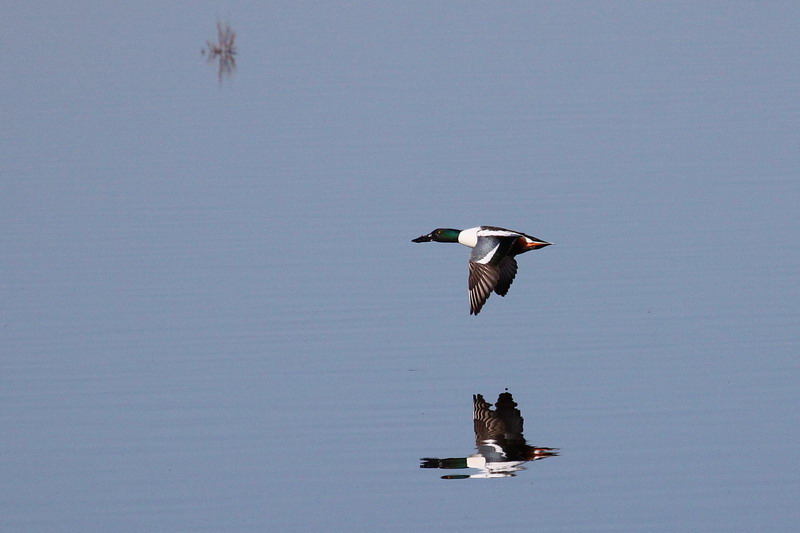 Continuation on page 2