Slender Billed Gulls at the Salines of Bonanza

February 22 2012
Dear reader!


As I discovered the group of Slender Billed Gulls right beside the road, I was sure …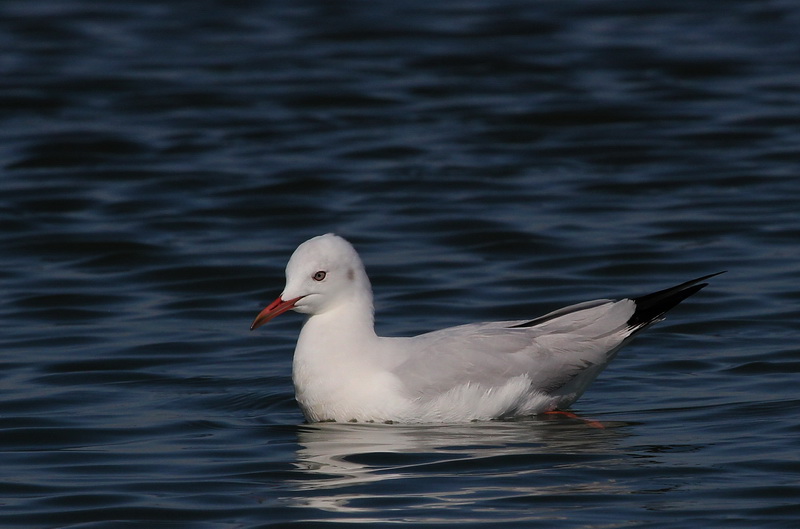 … that they would be chased away with the presence of the car. But nothing like that, they weren't impressed at all, so I was able …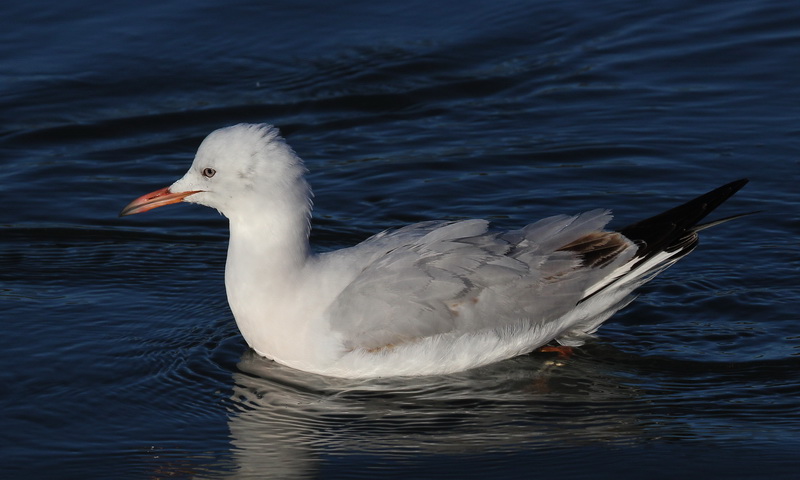 … to admire their elegant beauty calmly: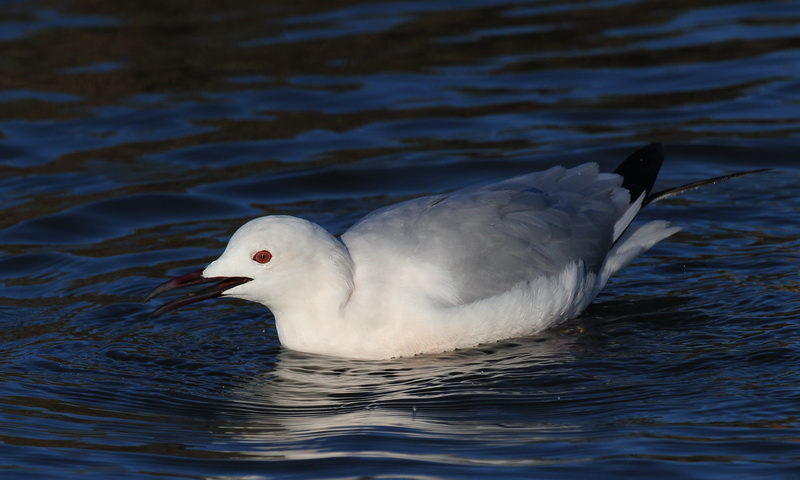 Amongst the Slender Billed Gulls there was also one Black-headed Gull (on the right side in the picture) and this one …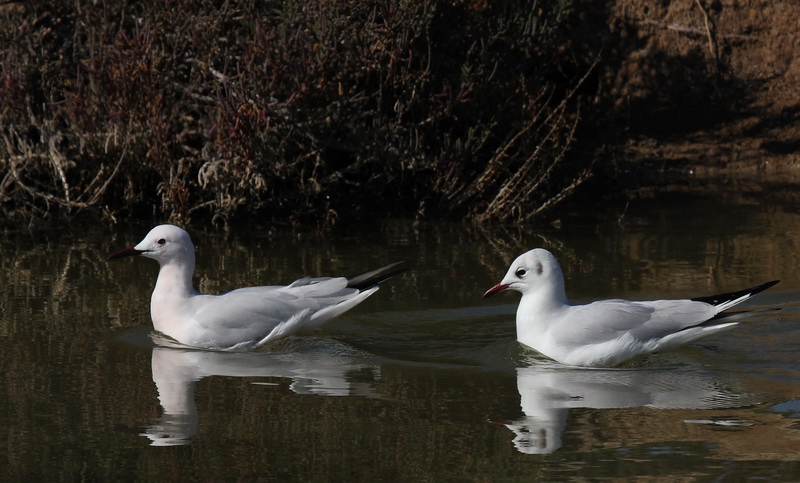 … had taken it in its head to expel all the Slender Billed Gulls: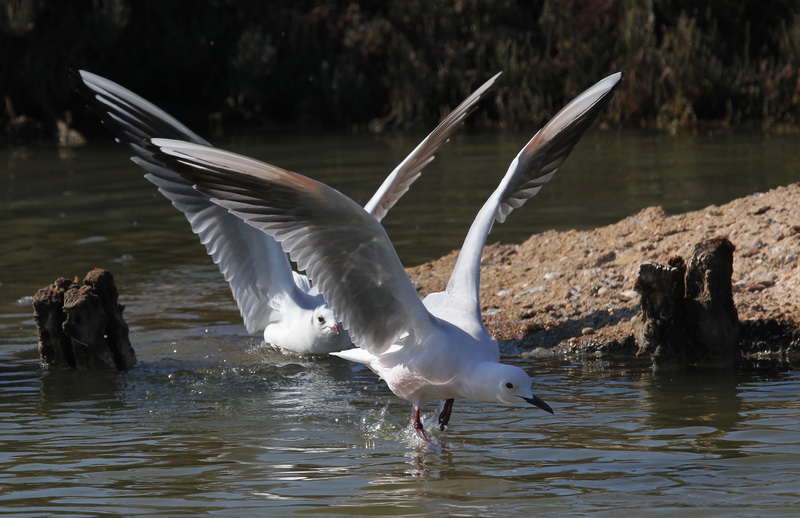 But they just undeterred continued foraging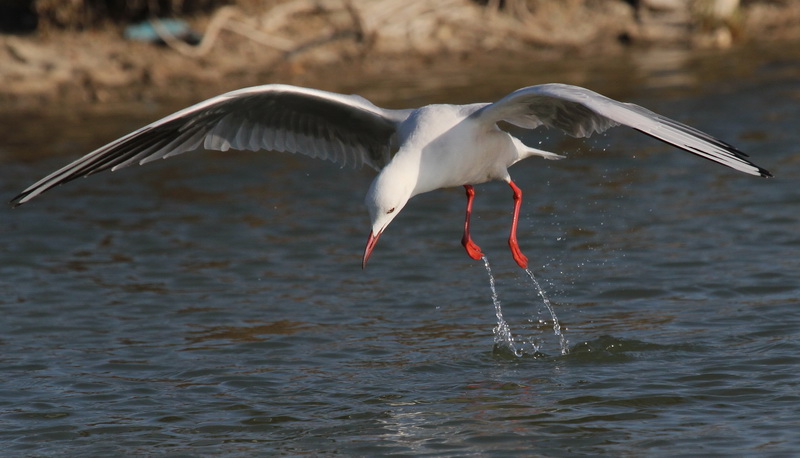 And these terrific dive sessions gave me the opportunity to read some of the ring numbers: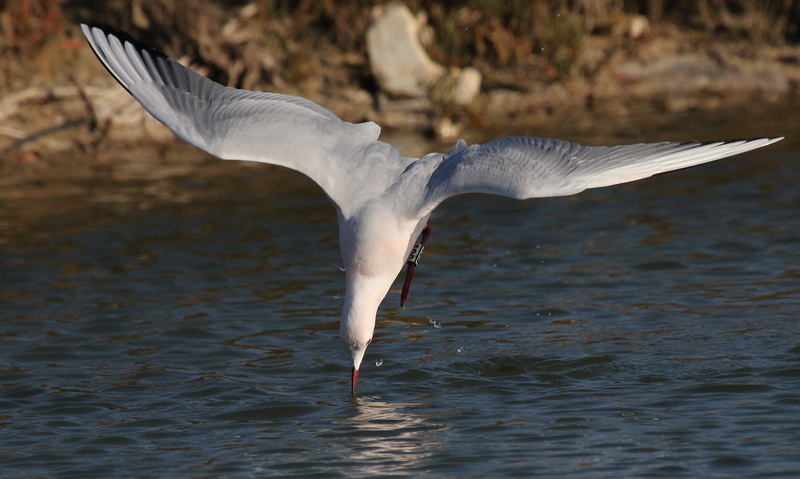 581 is ready for diving: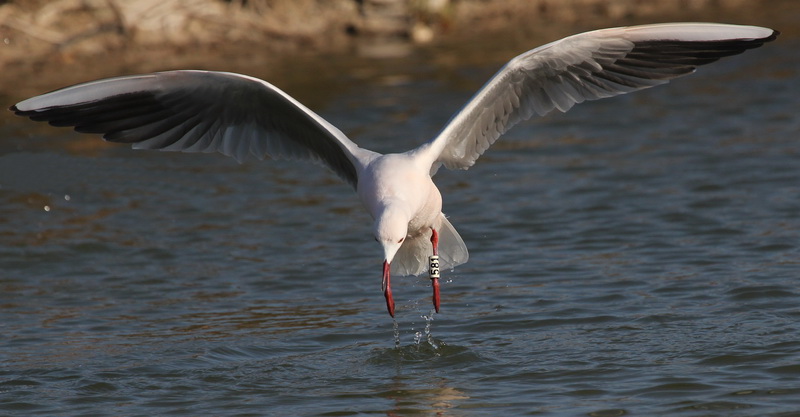 This is skill!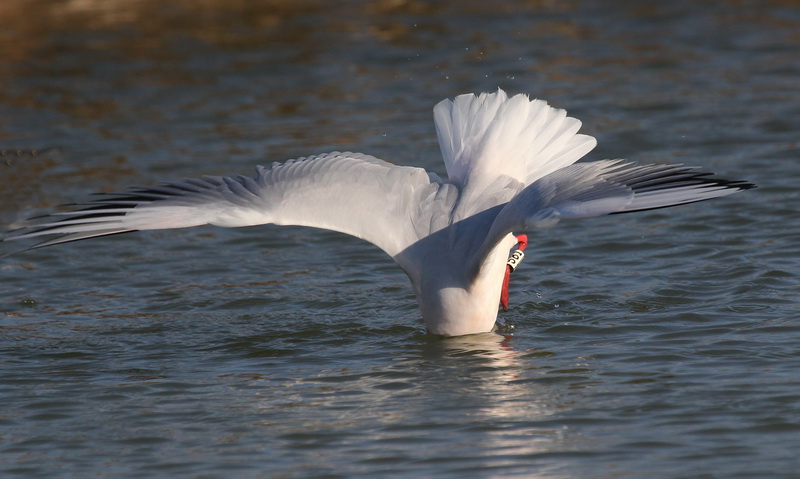 And here he turns up again: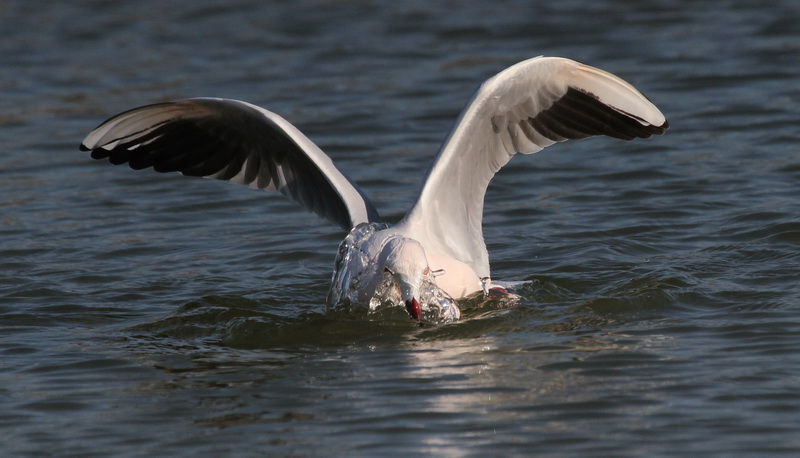 "Didn't I give a perfect performance?" 581 seems to be highly pleased with itself and I can only applause. It was so much fun to be able to watch these beautiful birds for such a long time. The ring numbergs I'll report to the EBD.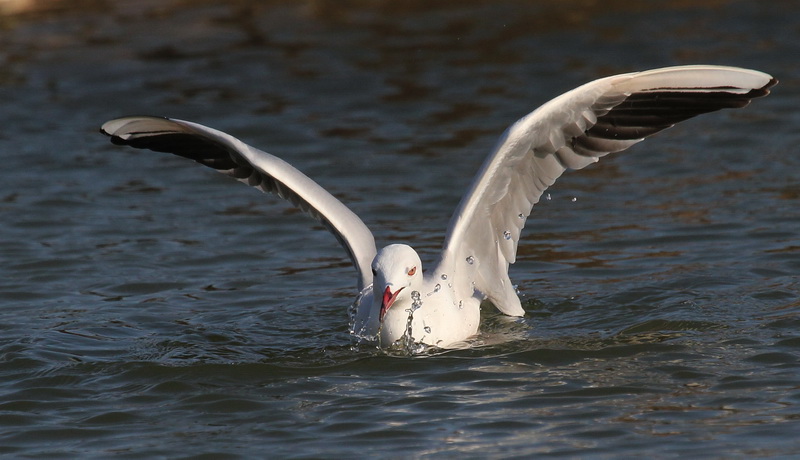 The next chapter will bring us to the Wadden Sea of Montijo, where, to my big delight, I was able to watch Bar-tailed Godwits and Whimbrels
Best regards
Birgit Kremer