Guadalhorce-Mouth near Málaga
February 22 2011
Dear reader!


Yesterday heavy winds blew at the Guadalhorce mouth, that's why a group of Shovellers, Pochards and White-headed Ducks were staying, sheltered from the wind, near the observation area.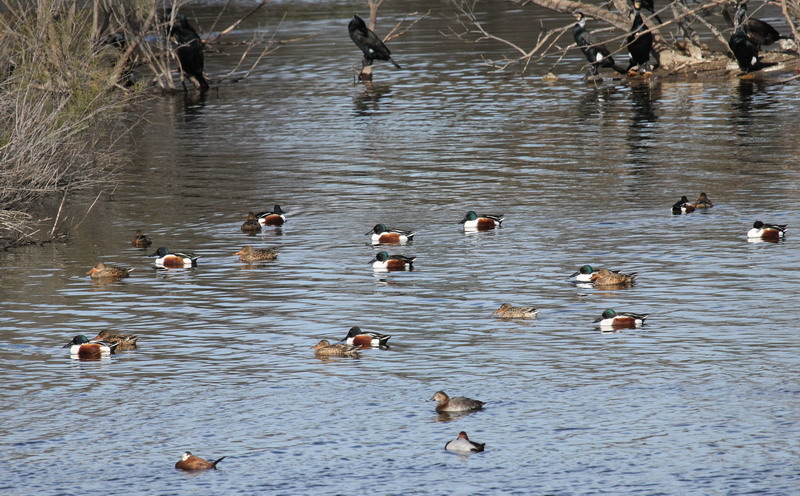 In this group we also discovered a few Red-crested Pochards with their wonderful red beaks: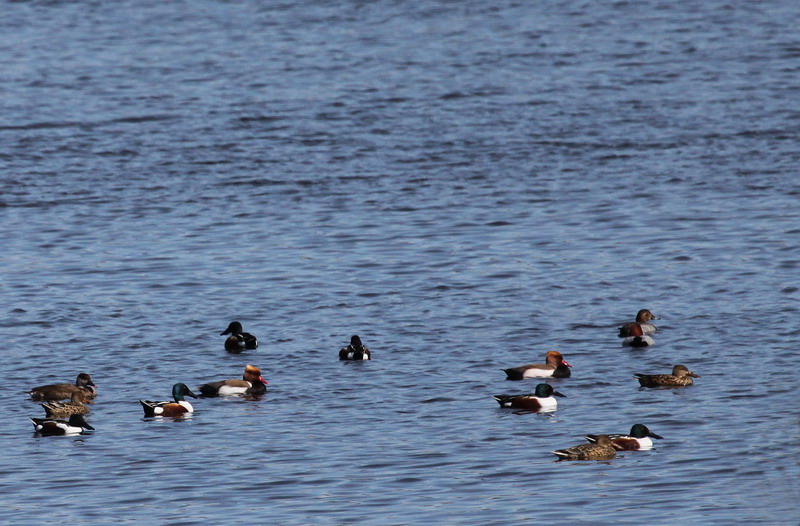 " Admittedly we don't have red beaks, but on the other hand the biggest one far and wide to be see!" Their proud was written on the faces of the Shoveller couple, while Mrs. White-headed Duck takes a nap: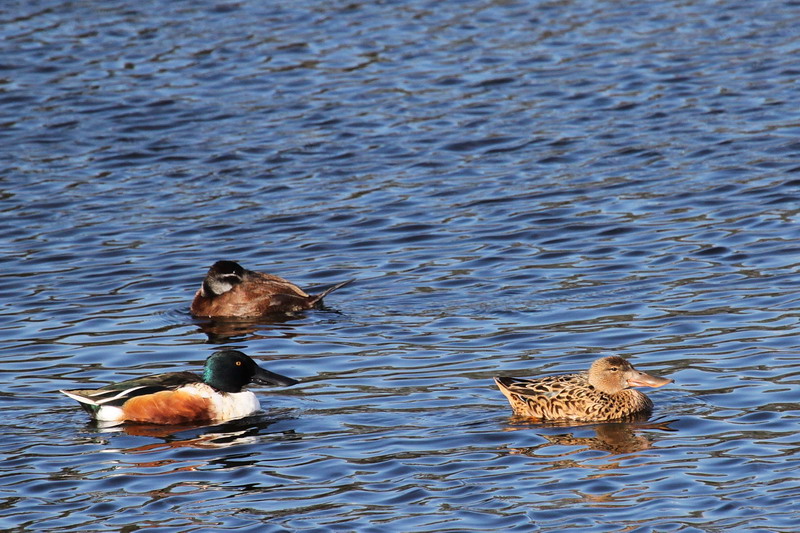 "As if a beak would be everything! Please notice the beauty of the coloring of our plumage!" the male teal rebels: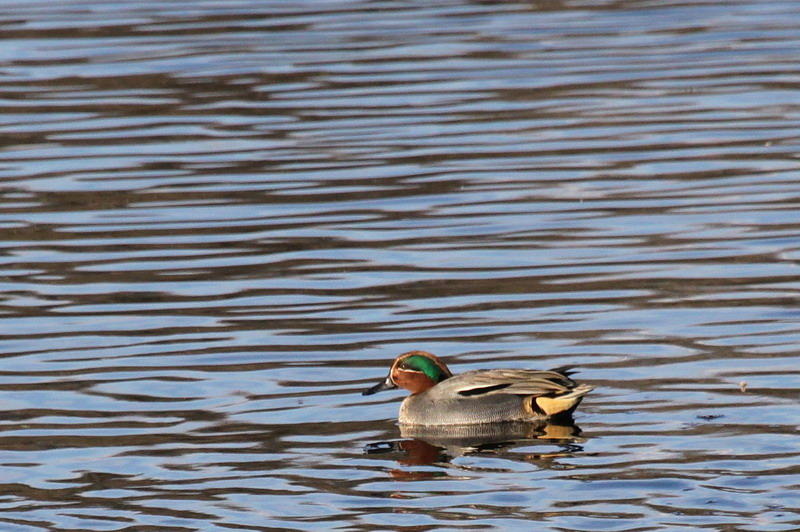 "I wave my beak sideways through the mud to get some food!", the Shelduck teaches us.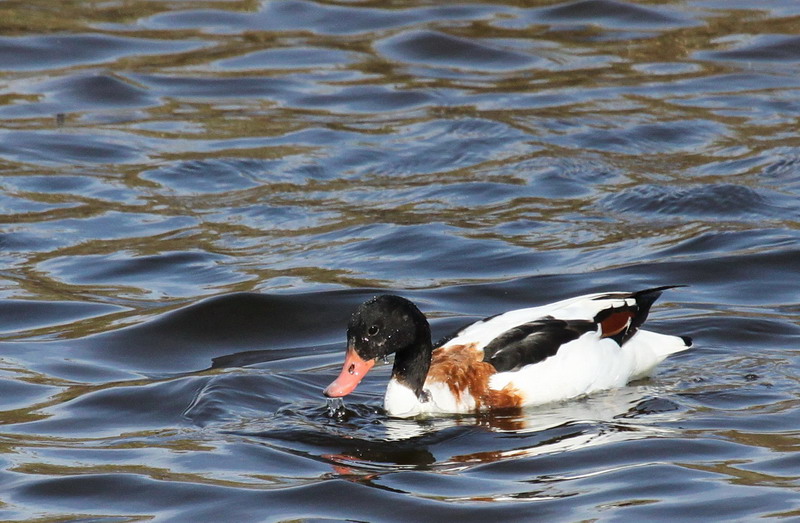 "And with our terrific blue beak everybody will get in contact with it, who is crossing our way and that of the ladies of our hearts!" the White-headed Ducks make sure and …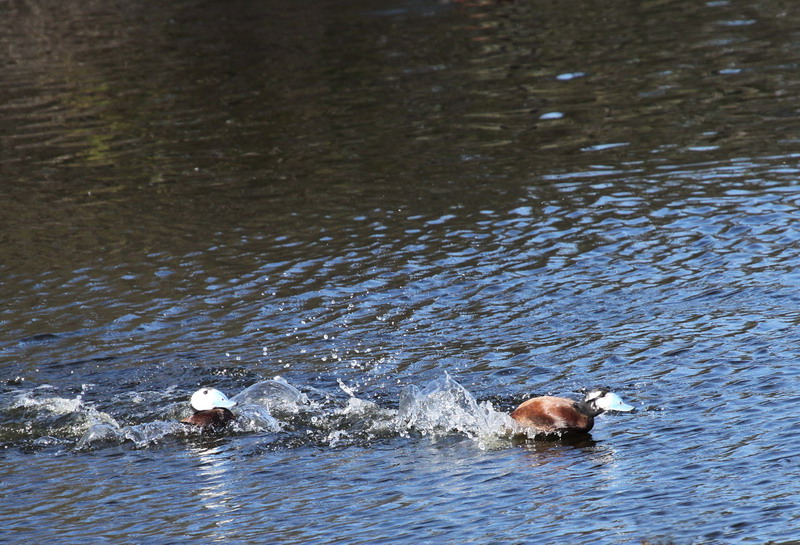 … in the heat of the moment Mrs. Shoveler is hit by a beak. Her Husband is outraged!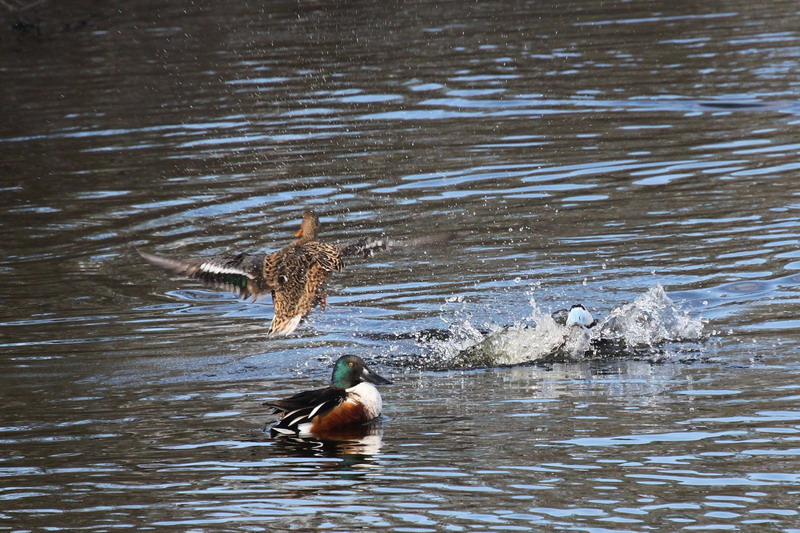 "Tee-hee I am not interested in these kind of arguments!" the Little Grebe is happy, but …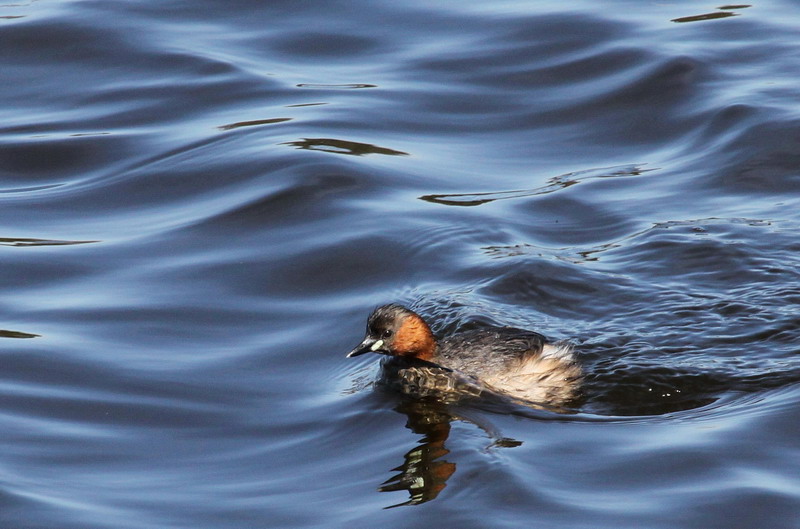 … there he cheered too soon, because also within the small Little Grebes jealousies happen, where it looks like that they are walking over the water: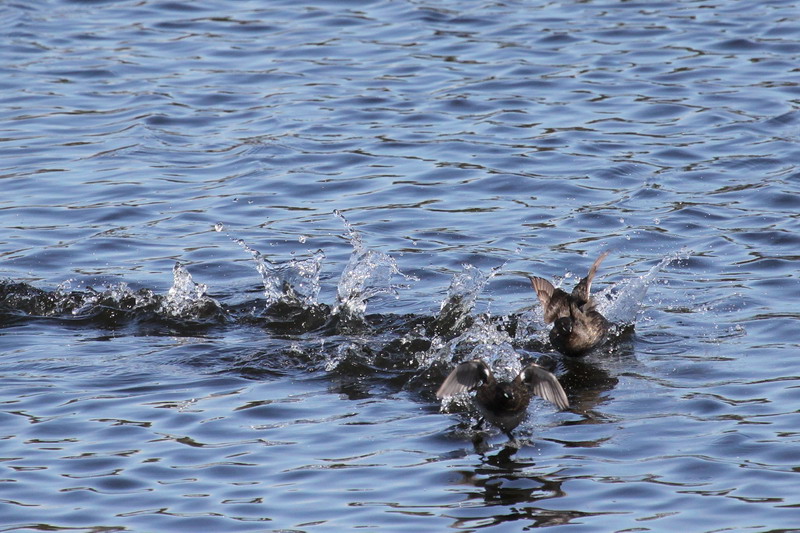 Well, and who is that here at the Guadalhorce? A male Northern Pintail is to our biggest excitement coming closer: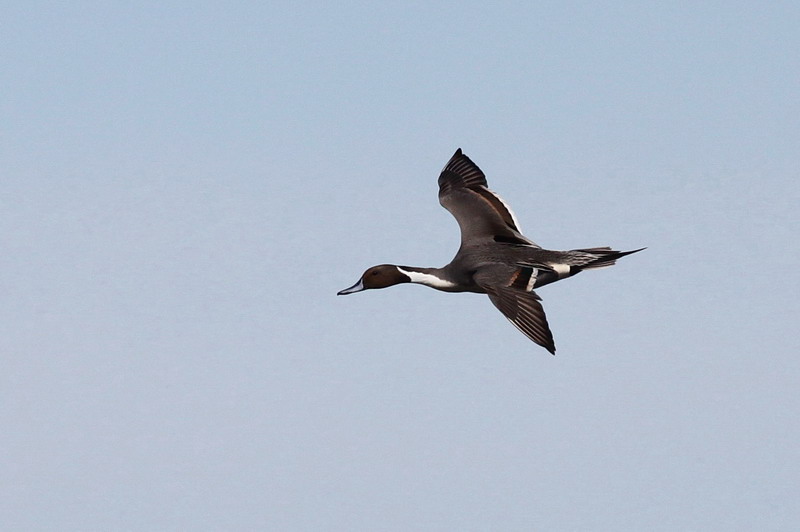 And coming accompanied by its female partner: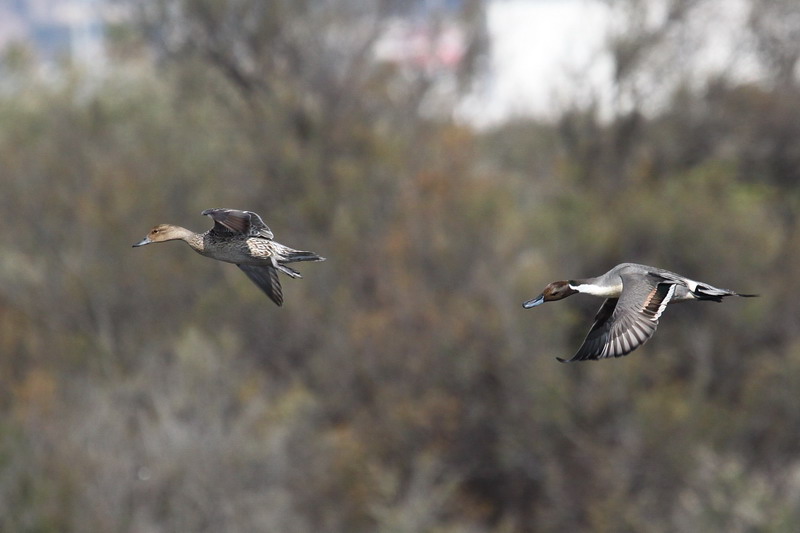 We are just delighted looking at this elegant Dabbling Duck: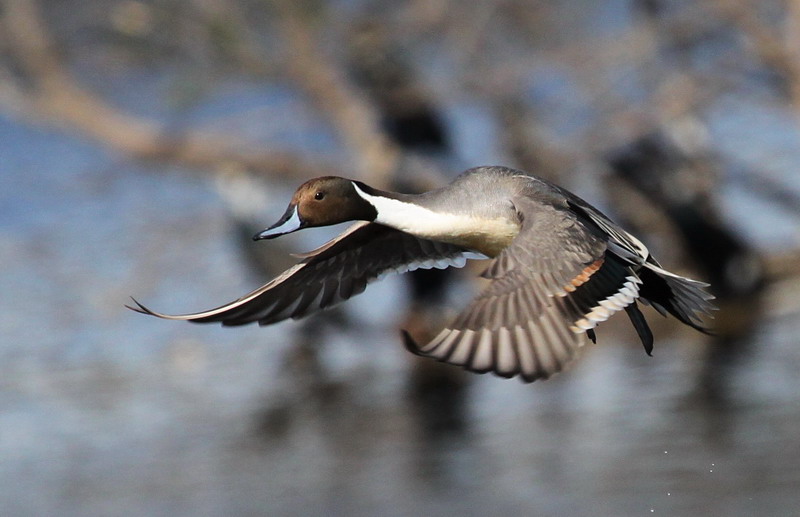 We were watching how this Northern Pintails for seconds were behaving like a Kestrel above the water before landing: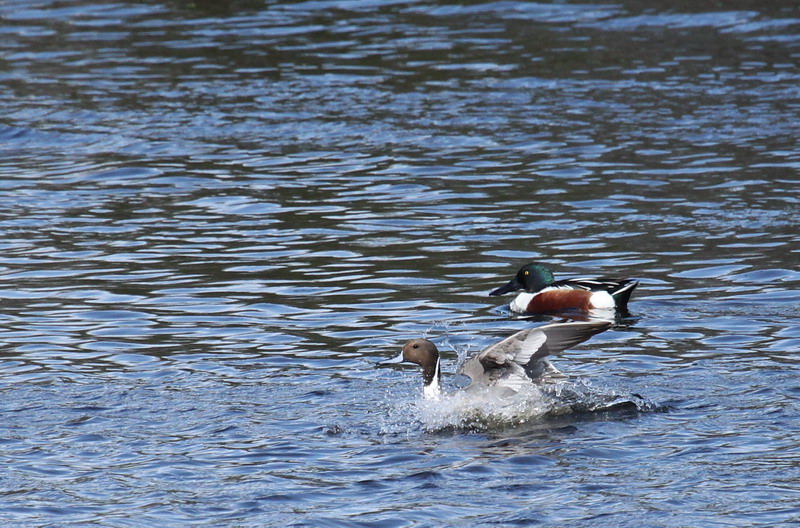 How elegant!!!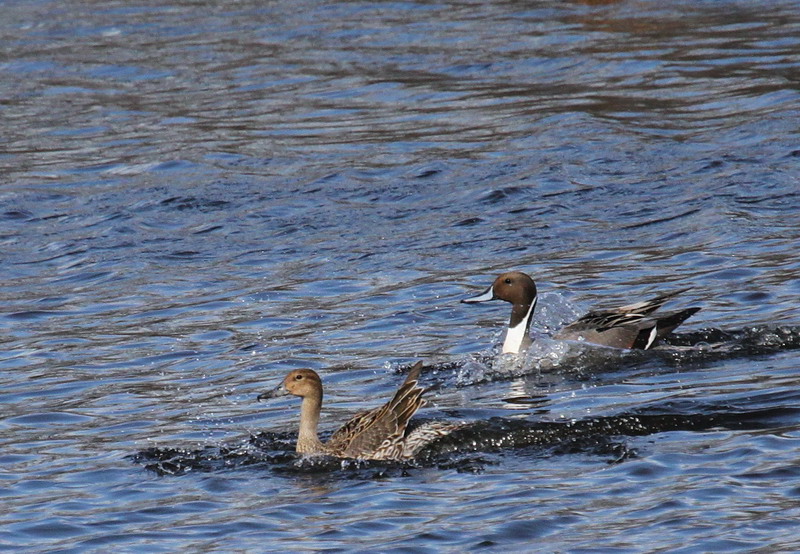 And although I tried hundreds of times to make photos of the numerous Barn Swallows and House Martins, but should this be the only image where these fast flyers are more or less to recognize: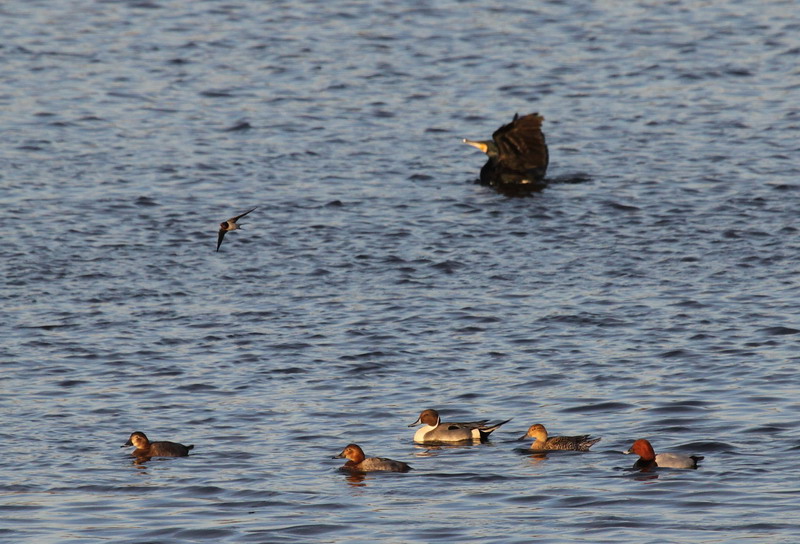 The stormy afternoon is drawing to a close and the herons have difficulties fighting against the strong gusts of wind to reach their sleeping places.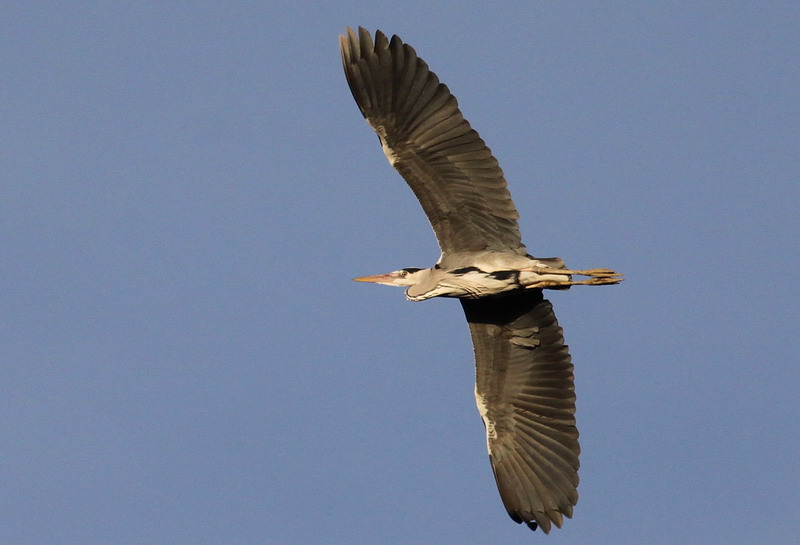 The Marsh Harriers are still looking for dinner and …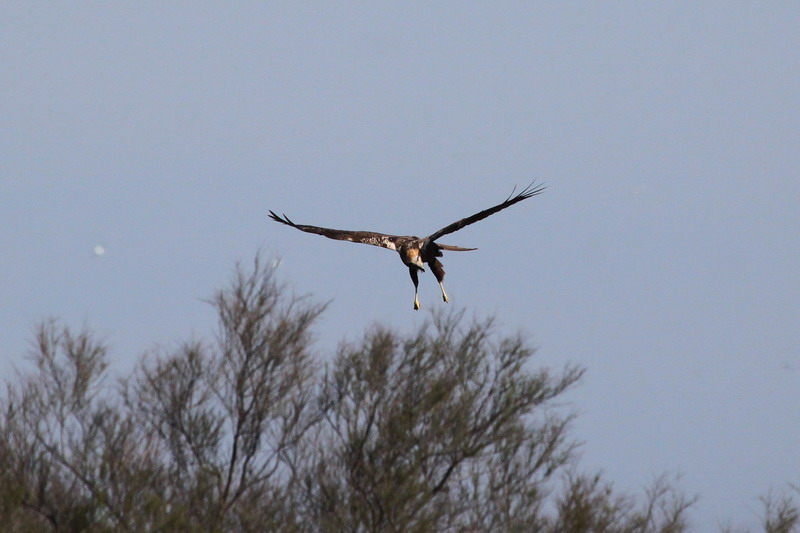 … also this Black Kite was drifted to Guadalhorce on his way back from Africa: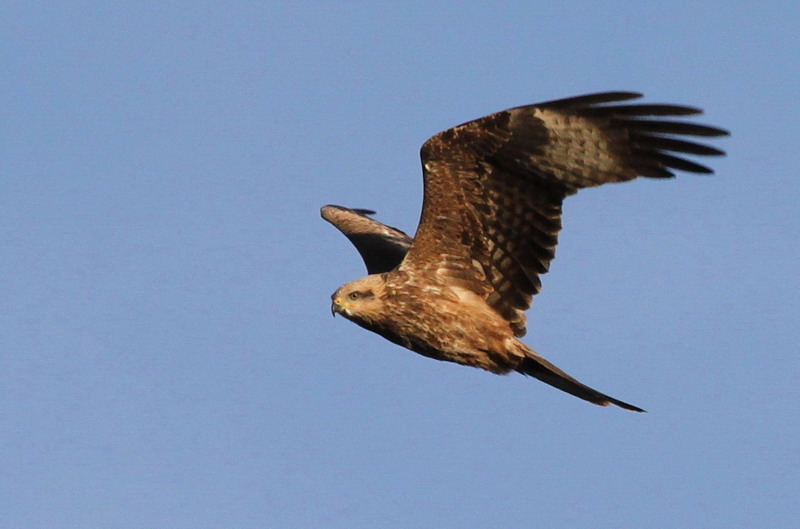 A last red sunset is lightning this cloud, while we are still waiting for the Short-eared Owls. But either they are no more at the Guadalhorce area or they prefer on such a stormy day to go for hunting from raised hides.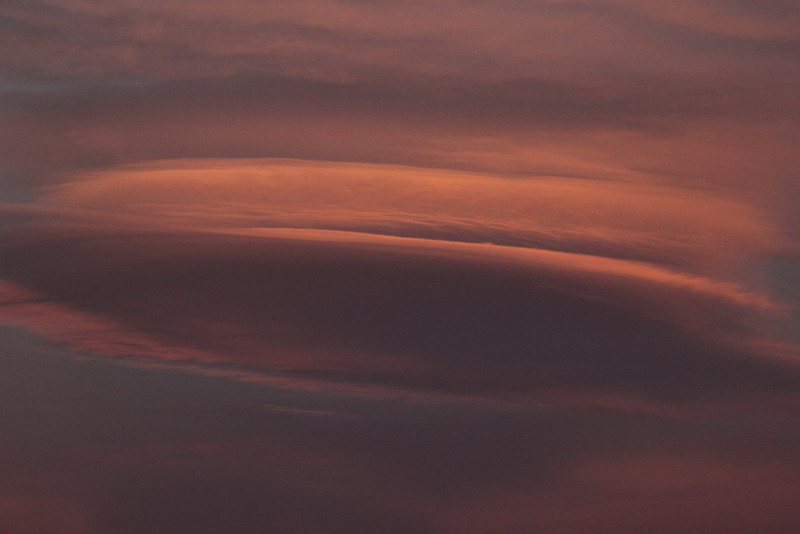 This was just terrific once more!

Best regards
Birgit Kremer