Gualdalhorce-Mouth near Málaga
July 26 2011
Dear reader!


Yesterday nearly everything at the Guadalhorce took place only far away: the flying past Little Bittern, the young Great Crested Grebe and the shimmering Kingfishers. A little closer this group of one Redshank and four Curlew Sandpipers came. Only short time ago being in the Tundra these Curlew Sandpipers had made thousands of kilometers on their way to the winter habitats! Together with Antonio Tamayo - the man in response of the Andalusian Environmental Authority for the Guadalhorce-Mouth - we wondered about the lot of ingenious efforts our feathered friends perform. It is such a pleasure to meet somebody who performs his profession with so much love and passion, who experiences nature so intensively and still is delighted in the smallest things and telling with such great modesty about!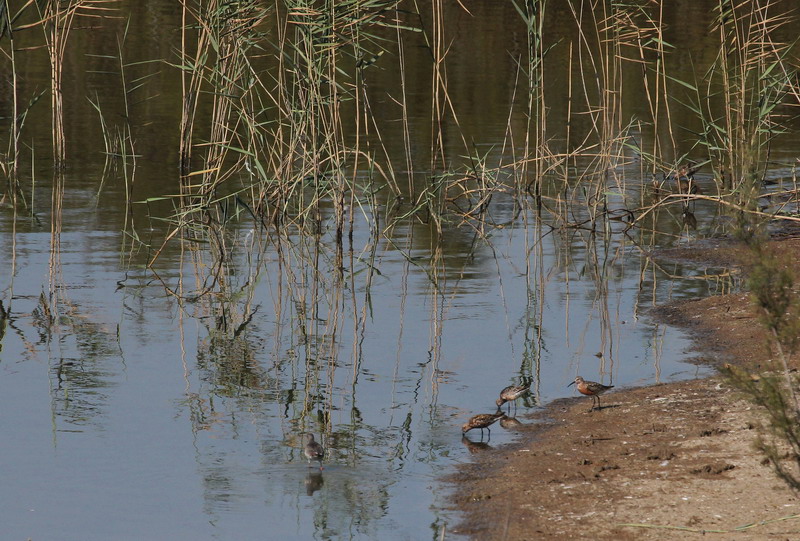 Together with Antonio we went on our way to the observaton hut on the huge lagoon where we could enjoy several kinds of gull species. But it shouldn't happen to watch them. No, not because we would have met in real this big snake which left her marks across the way: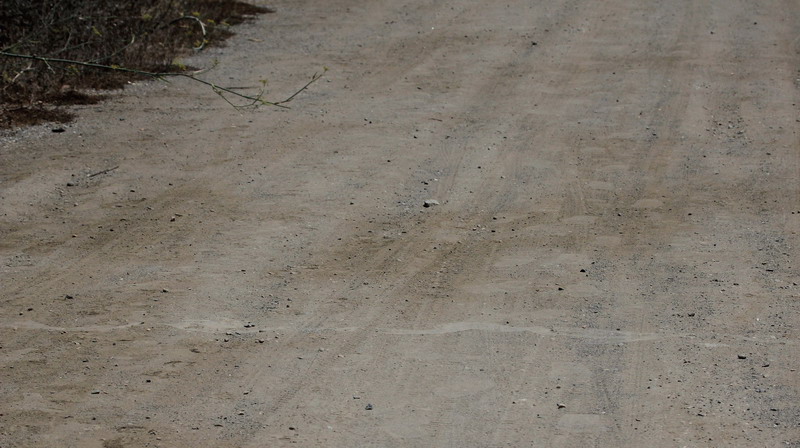 The reason was this Snowy Plover Mum, which excitedly was going to and fro at the observation hut and …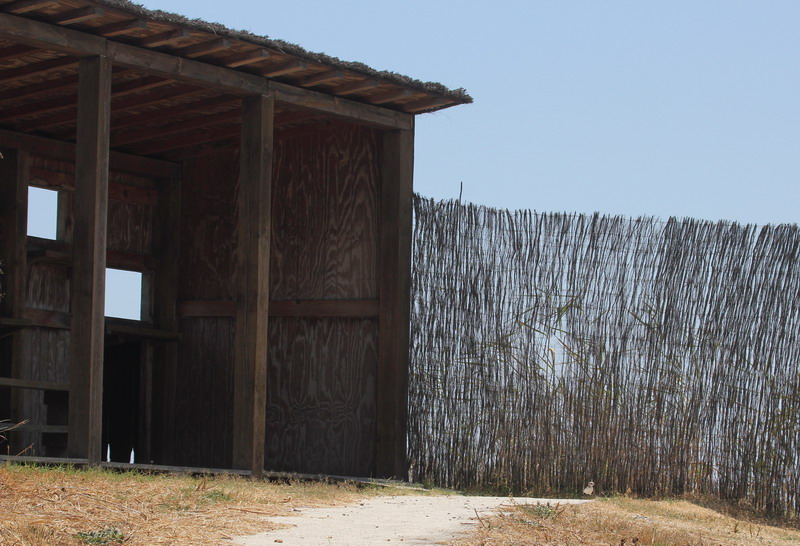 … approached us up to a few meters: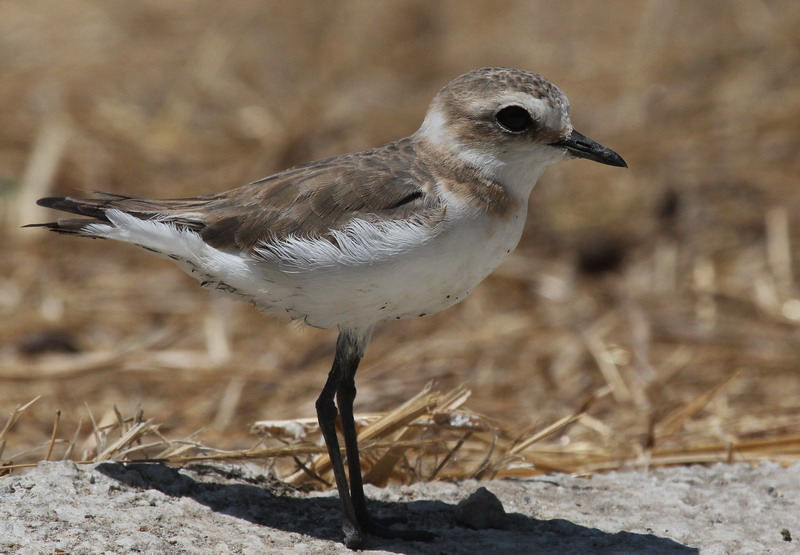 Antonio immediately understood the situation of this excitedly calling mother! Somewhere very close by her chicks must be hidden, whom she wanted to bring away from the beach - in the meantime in the firm hands of people taking sunbath - to the lagoon in the nature reserve. Again and again she was calling, but the chicks kept hidden. The assumption was, that the chicks were just beyond the floor of the observation hut and we immediately decided to leave the scenery and to take off for home, in order that …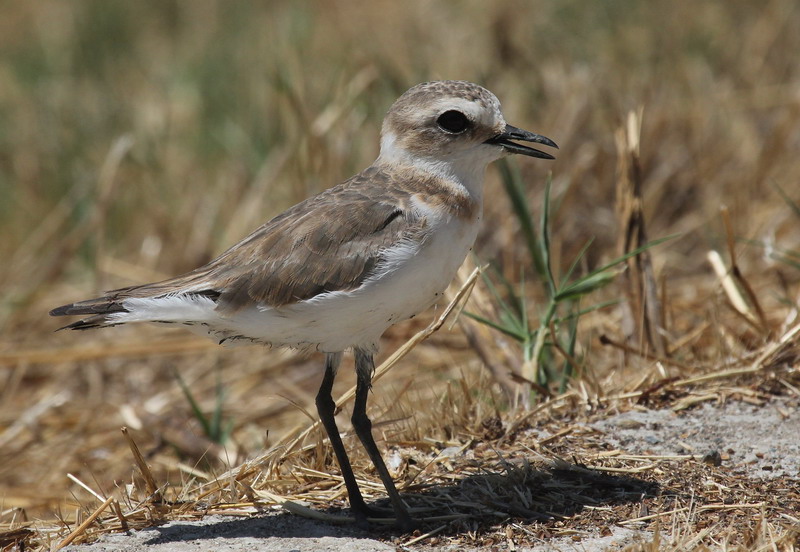 … this concerned and courageous Snowy Plover Mum, whom on top of that one foot was missing, could bring her offspring without disturbance to the lagoon: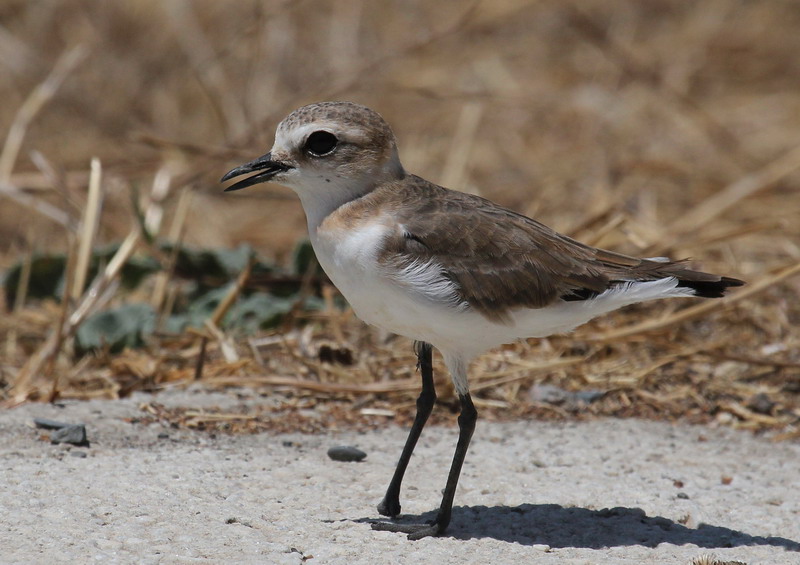 A little later Antonio called and told us that he witnessed from the car that in fact a chick came out from under the floor of the observation hut to bravely follow its mother!

As nice and touching this experience was, it gives a bitter taste, that in summer there is not even a little area of beach left for them. And they have to take these long and dangerous ways to raise their chicks!
Best regards
Birgit Kremer