La Cañada de los Pájaros
April 5 - 8 2010
Hello dear reader!

Last week my long-felt dream was fulfilled, to spend a few days at the marshlands of the Guadalquivir, southwest of Sevilla. This area is located directly at the gates of the well known Doñana-National Park and accommodates a huge number of famous places for all bird lovers, as for example La Cañada de los Pájaros, La Dehesa de Abajo, the pine forest of Aznalcázar, the green corridor of Guadiamar and much more. In this and the following reports I shall tell about the experienced. Today I start with Cañada de los Pájaros means the birds canyon!

La Cañada de los Pájaros is the work of a young Spanish biologist couple, who bought a few years ago in close vicinity to the Doñana-Park a huge piece of land, loaded with garbage and rubbish. With the help of many friends and volunteers Maribel and Plácido were able to found a paradise for wild birds and to fulfill themselves their own lifelong dream! A breeding colony of 120 white stork nests is there to be seen. Mostly in the treetops. Their birds paradise of course is also a shelter for many wintering birds, because water is there all the time available. Of course La Cañada de los Pájaros is also the place, where all injured birds is given a home. That means the two biologists drive for example at the end of the flamingos breeding season to Fuente de Piedra to look if there are any injured birds or birds not able to fly are left and to offer them a life in the Cañada. Furthermore la Cañada de los Pájaros is otherwise a top on the program of many schools. Day-trips to Cañada are organized with the school classes where the children and youngsters not only experience professional guidance, but where certainly with much engagement one is trying to bring nature and its protection to their attention. Abundant merits Maribel and Plácido got with a special project, which goes close to their hearts. Thanks to them many endangered bird species got now another chance. This applies specially to the white-headed ducks and the crested coots. A few years ago nearly exterminated, these seldom animals are nowadays to be watched in the free nature. And this just because at Cañada de los Pájaros two young biologists tirelessly fight for each egg and for each hedged bird! I was allowed to see the incubators and the thermal lamp under which the hedged chicks cuddled and was eagerly listening to the explanations of Maribel, as she indicated with shining eyes where and how the release of these birds will take place. It is so nice to meet people whose face show the happiness about the selected profession!
Well, after this short entrance photos will be shown from …
… the Cañada de los Pájaros: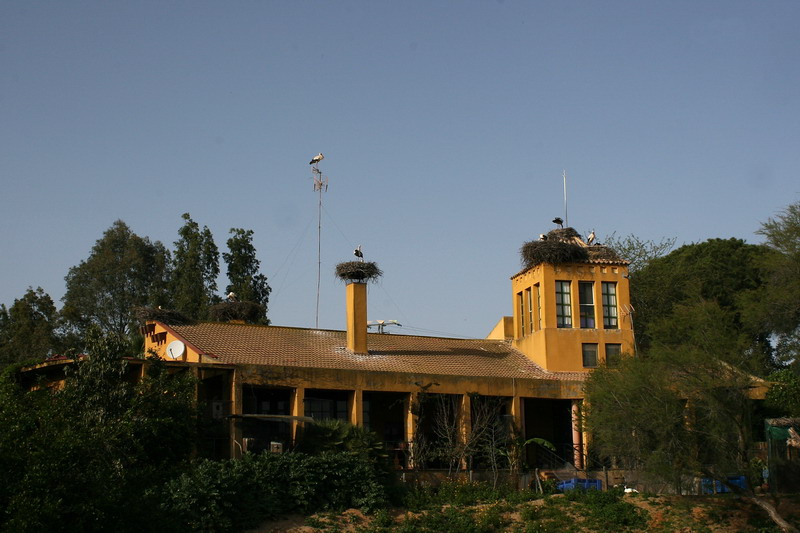 How could it be different? Of course the white headed duck and the crested coot are the emblem …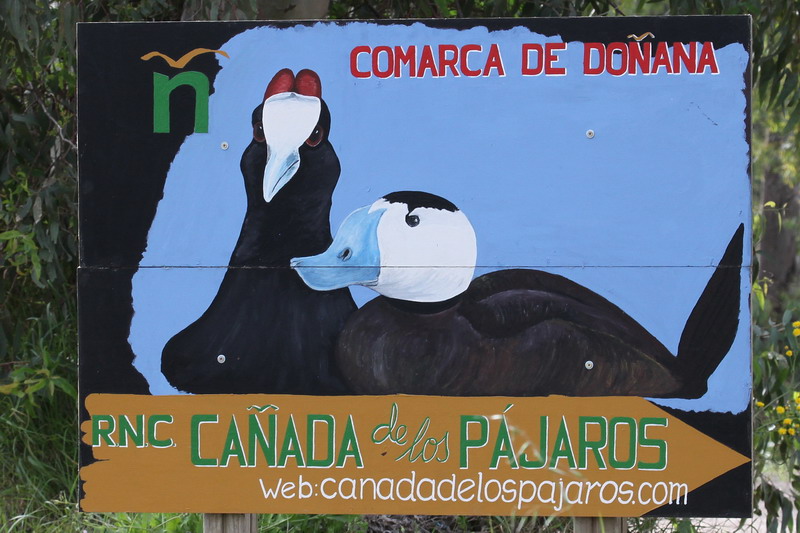 … of the Cañada: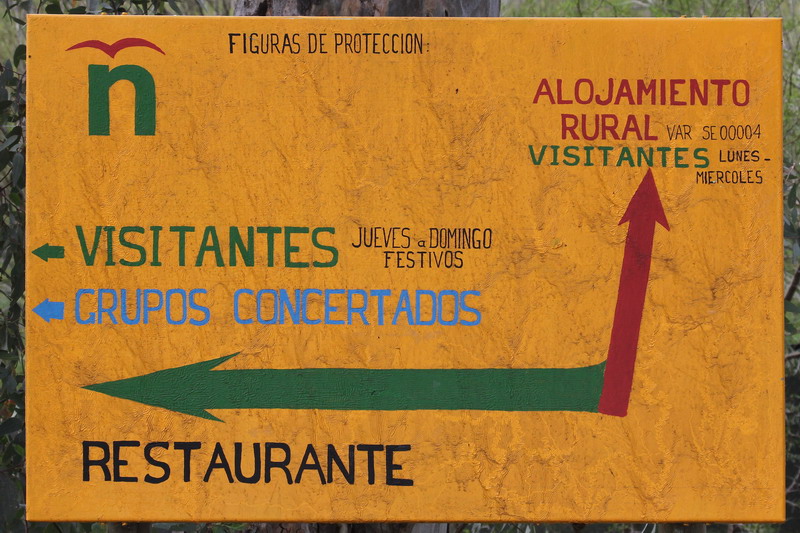 As soon as going to the forest trail guiding to the rest house, you feel like to be in another world: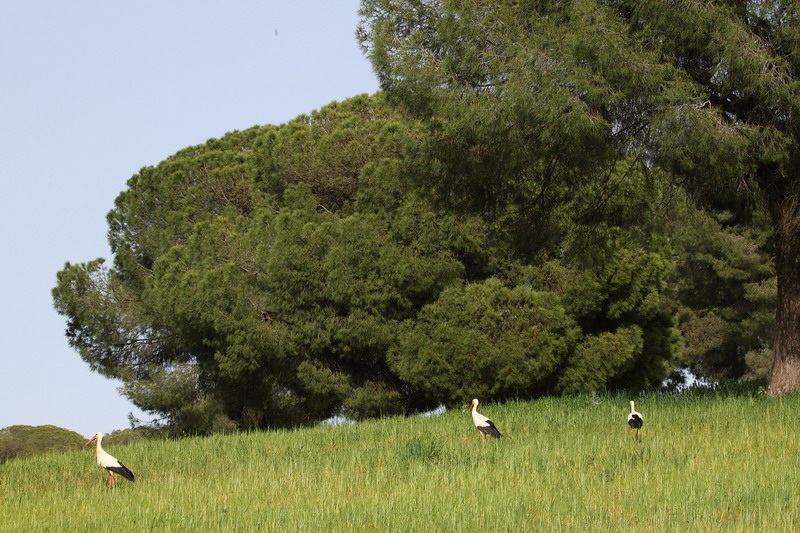 White storks wherever …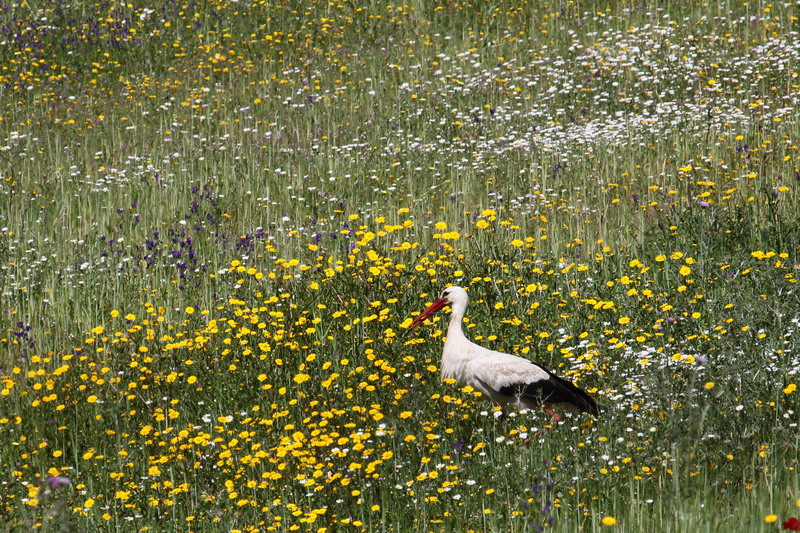 … you look: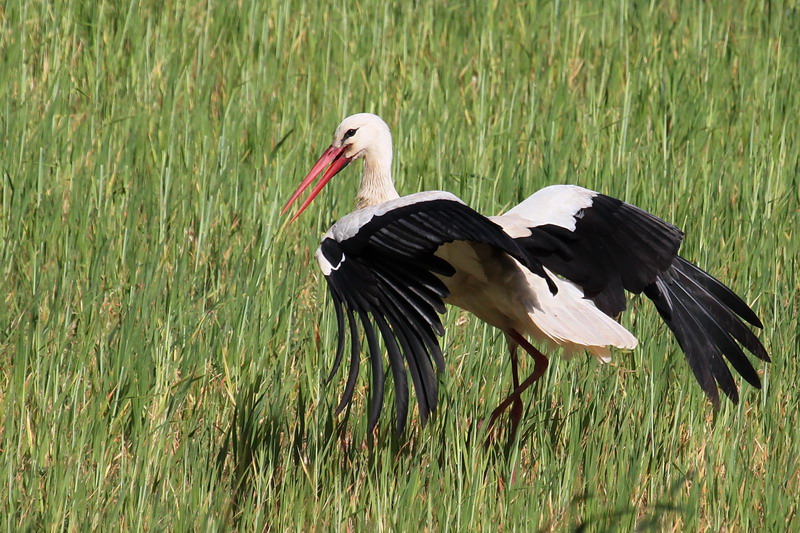 "Our life here is terrific!":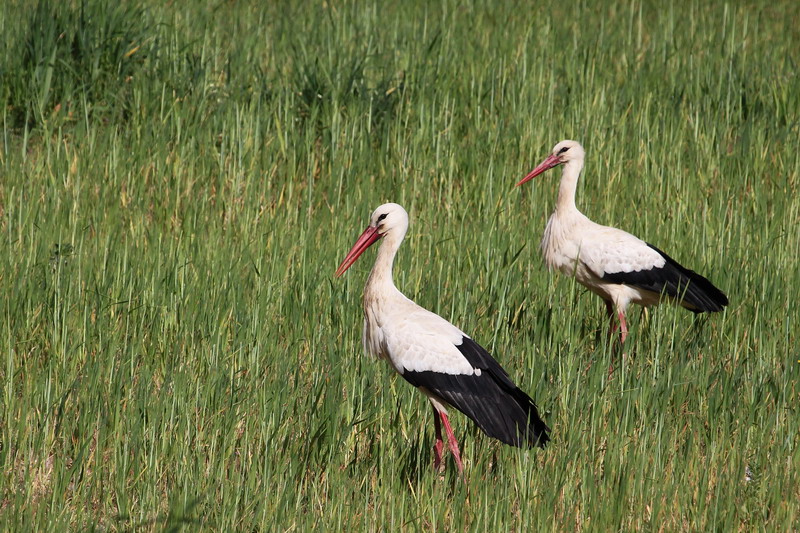 Standing beyond the huge pine trees, it is not too easy …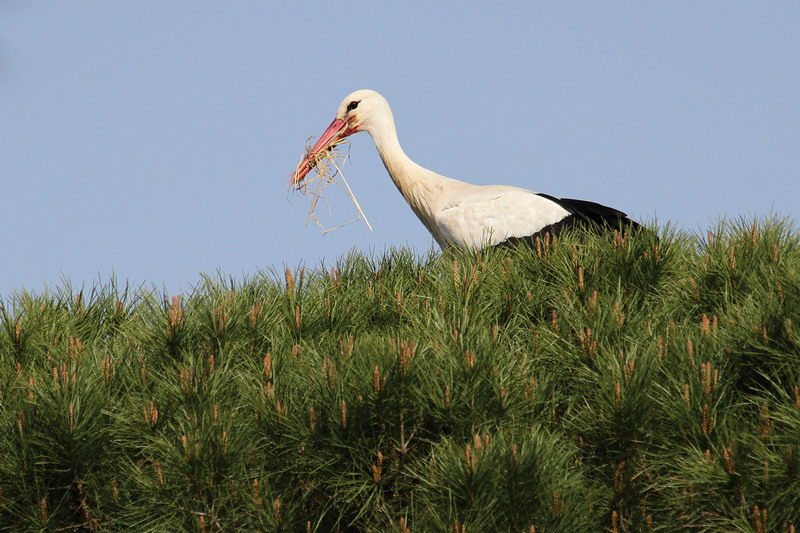 … to discover each hidden nest: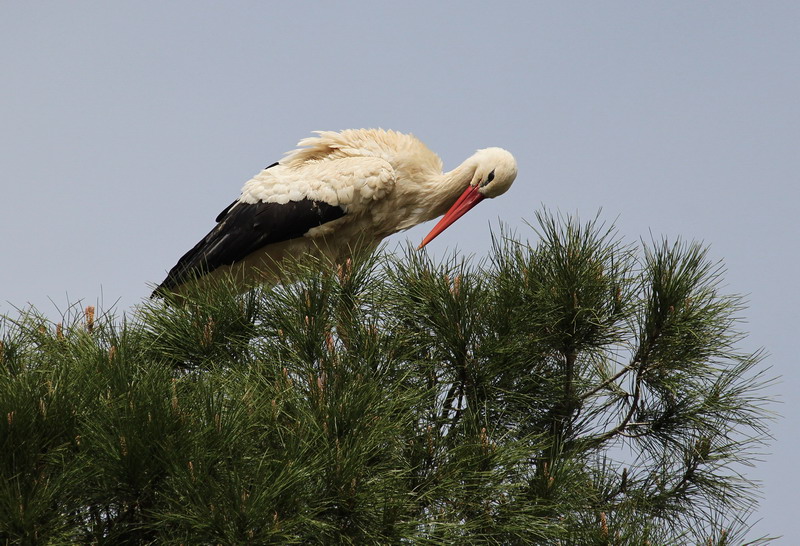 Mostly the storks tell by approaching, that just above is a stork nest: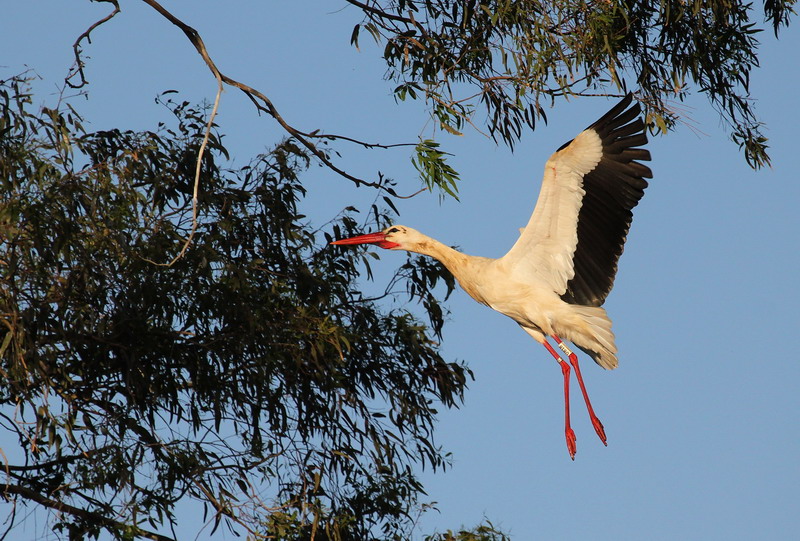 From a farer distance you can visualize wherever …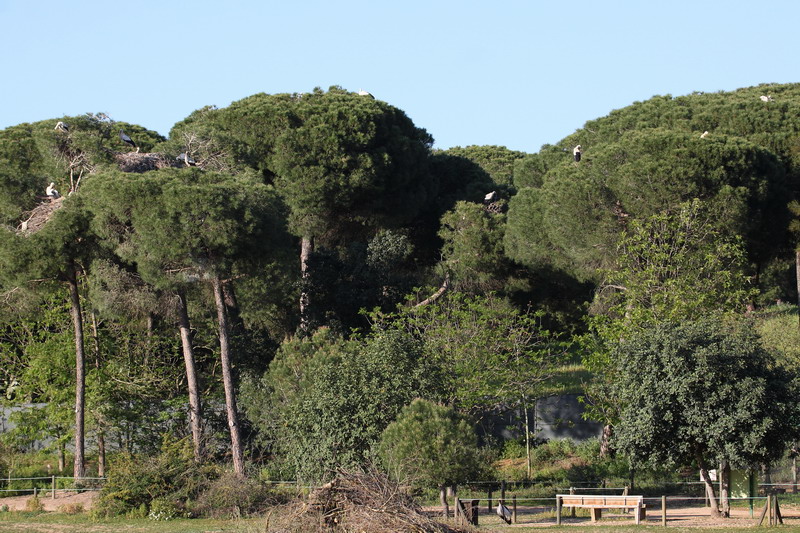 … the white storks built: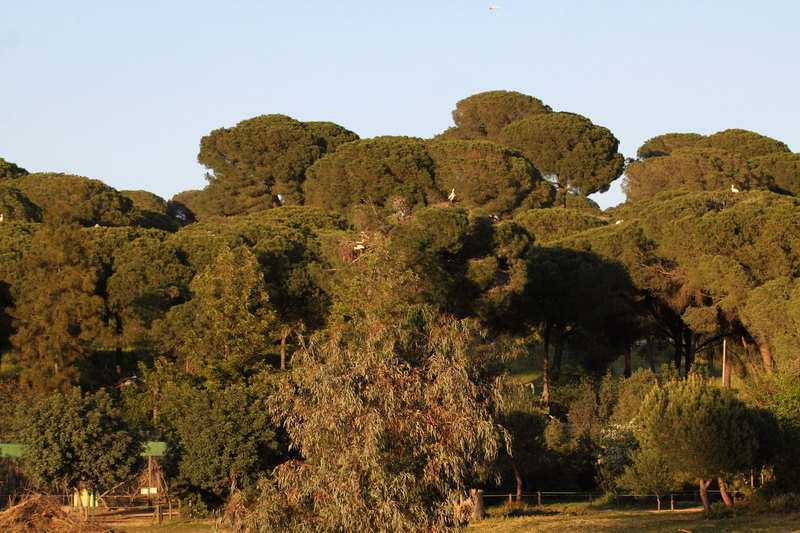 Just at arrival you recognize a big number of black kites, who also are breeding in these forest areas: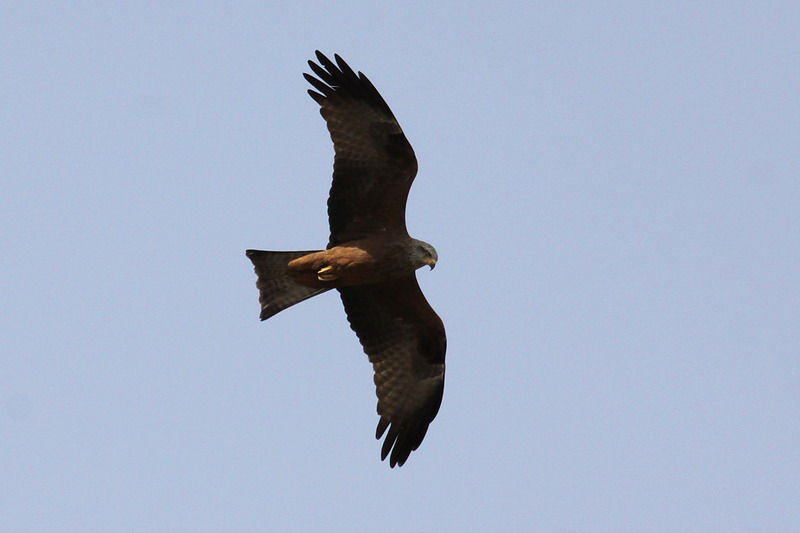 As we walked a first round in the Cañada, we were just beaming with joy looking at the many many birds, which …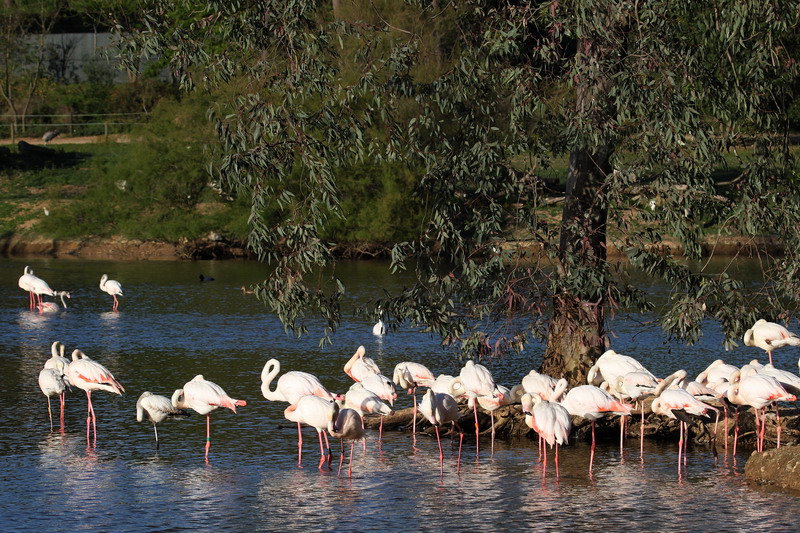 … are peacefully living together: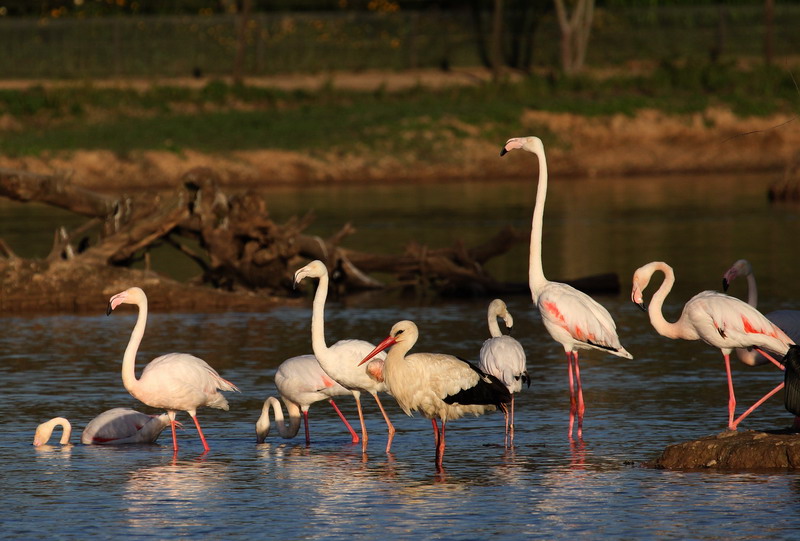 Large and small islands in the lake offer further nesting possibilities, which are all used: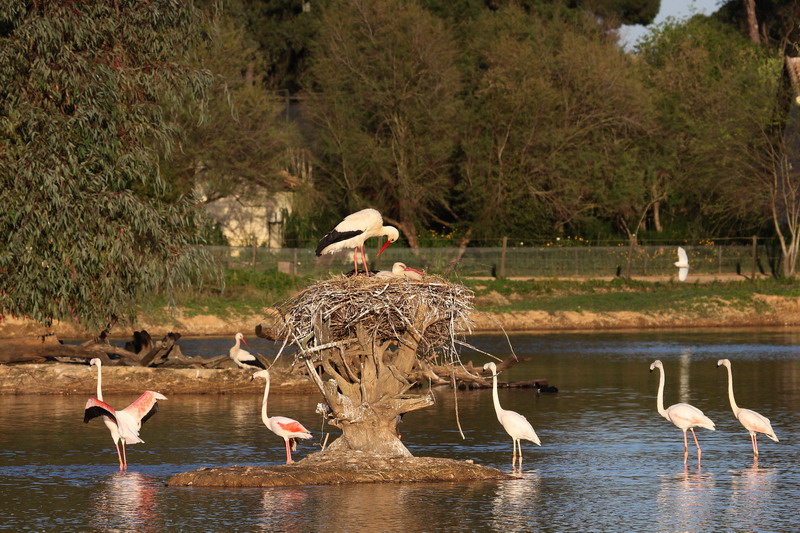 ...Continuation page 2