Salines at Bonanza
Part 1
September 2010
Dear reader!


A wonderful week of vacation at the Guadalquivir is history for us. The thermometer was every day climbing up to nearly 35°C, but we happily accepted that. Rain and clouds would have been worse.

We had been at the saline of Bonanza, at the marsh areas on the left shore of the river mouth of the Guadalquivir, Brazo del Este, but also on the right side of the river, the National Park of Doñana and the surrounding areas. Gorgeous to be able to look from morning till night nothing but birds!

Many scenes I could not catch, others I could! And that's why I immediately shall start with the first photo report. The others will follow within the next days.
The saline at Bonanza is at that time of the year ...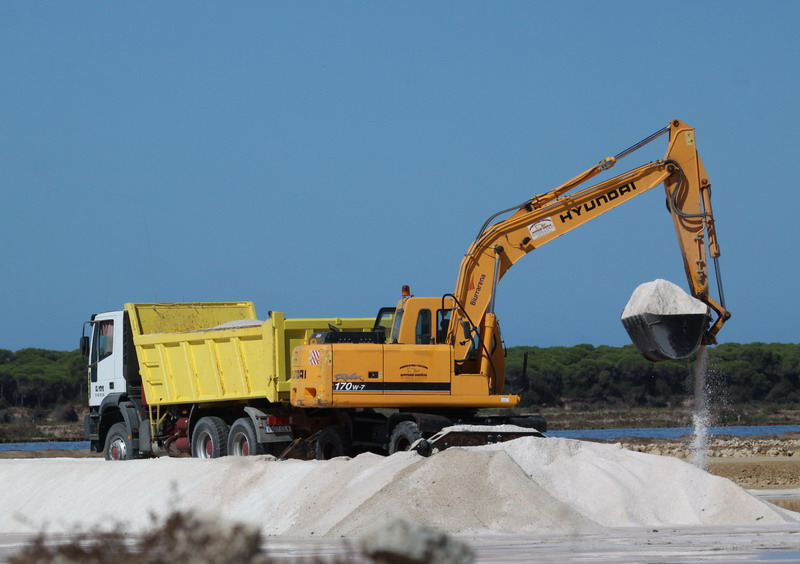 ... a pure birds paradise: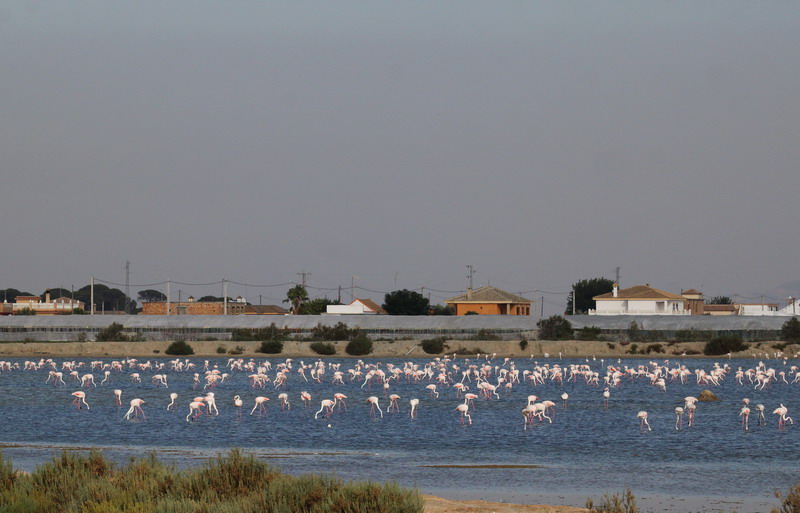 Thousands of greater flamingos populate the numerous basins and lagoons: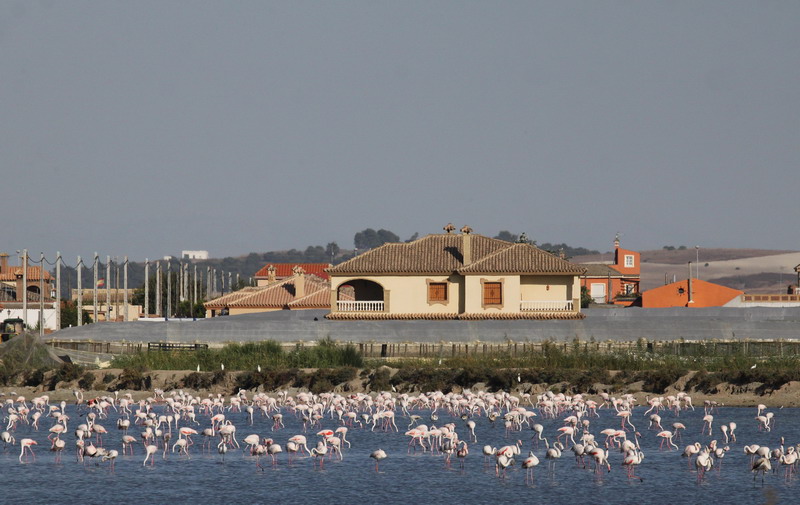 The photos only give a fractional part of the beauty of this life at the saline and the peaceful serenity there: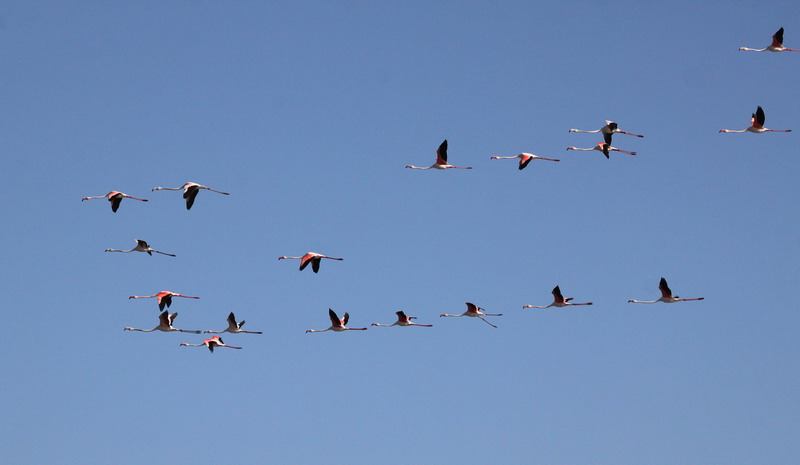 Not only flamingos gather there. Often we had been at the same lagoon and every time another picture presented itself to us. Once little egrets and mire crows, which were hunting for fish, the other time ...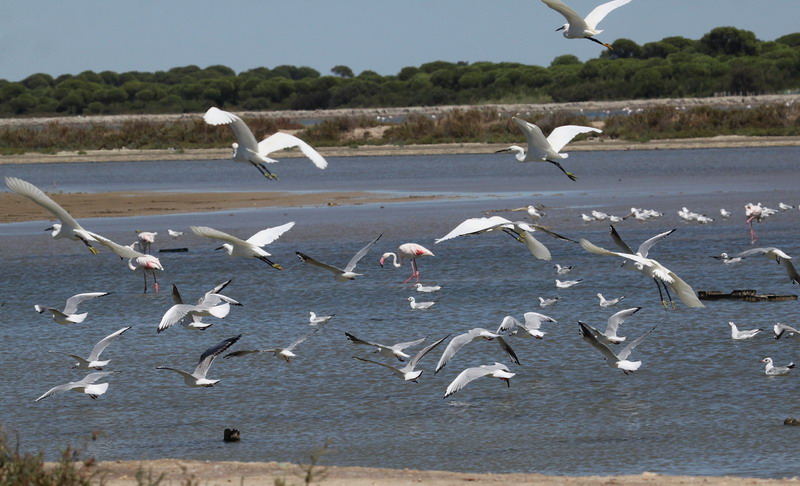 ... white spoonbills which joined the little egrets and also ...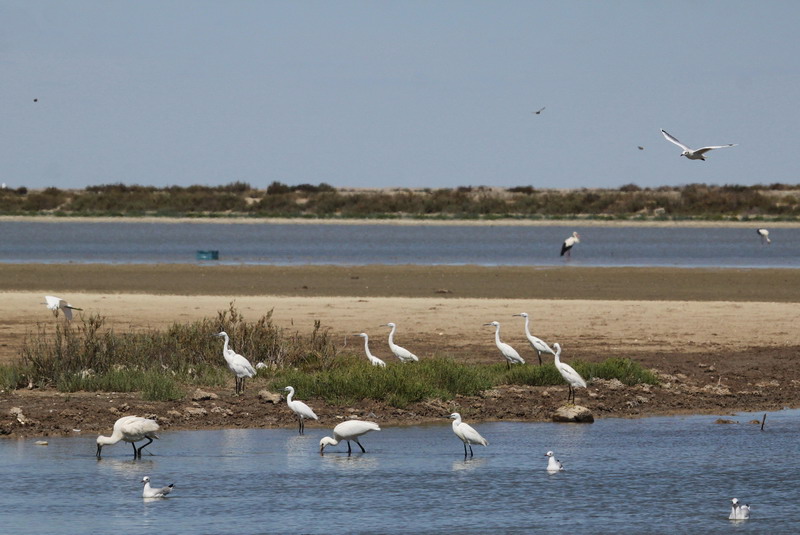 ... the glossy ibis in the meantime discovered the area for themselves: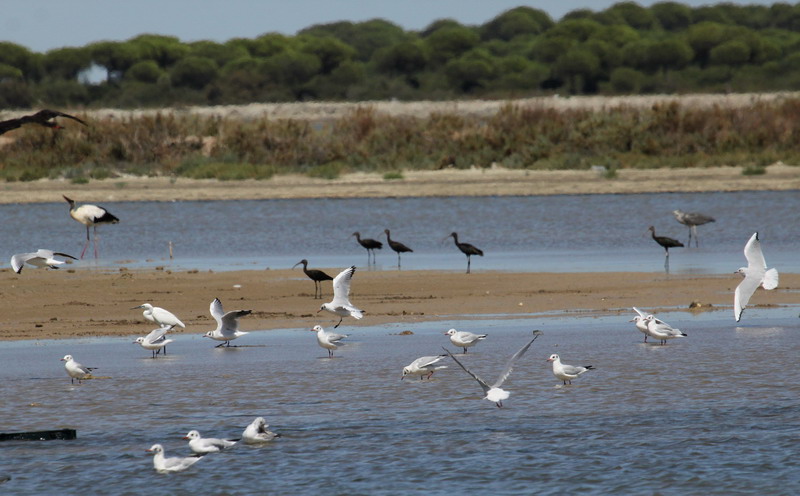 And you might imagine our joy, as we saw on this very morning also these seven black storks at the lagoon. These shy guys are very clever, because as soon as the little egret caught some fish, the black storks immediately tried to take it away from it. Still waters run deep!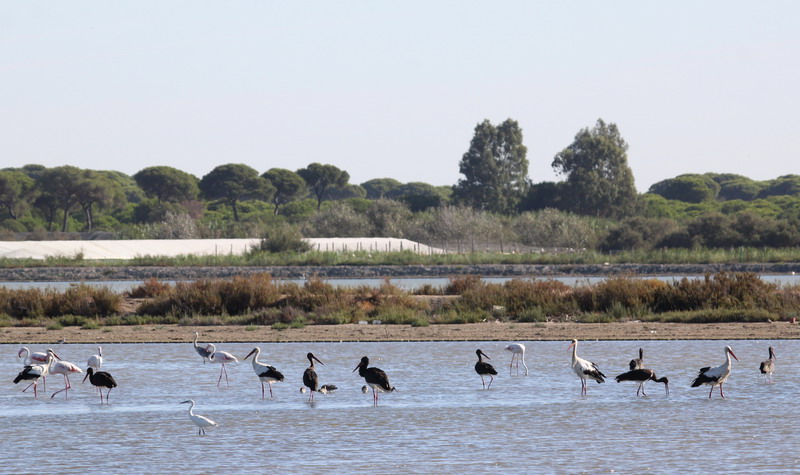 For several days we had seen from very far away two ospreys looking for prey. And finally we were that lucky, that this juvenile ringed osprey sat down on a power line pole close to us with its big fish. We approached him meter for meter very carefully with the car and hardly dared to breath. Would this beautiful bird really stay sitting? He did us the favor, but always looked very attentively at us: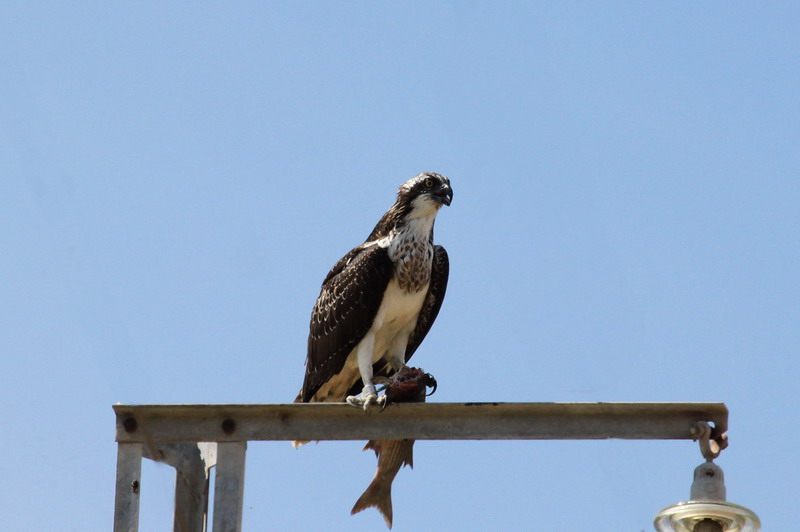 "Look, you down there in the car, I first have to shake the water out of my plumage!"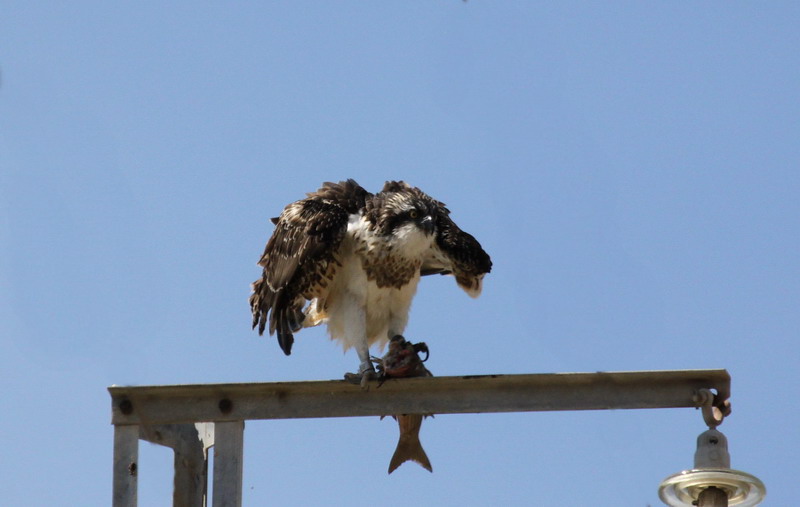 "And now I have to go for my fish! The head is best!"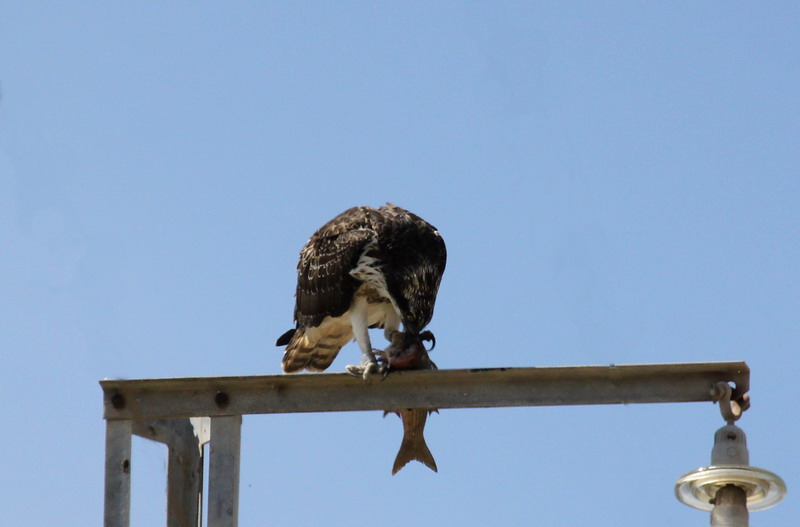 Sometimes the young osprey decided to fly somewhere else with his lunch. In flight you nearly can read the ring number. A big 8 and in front could be a little smaller 2 stamped in. Maybe somebody knows whom to notify about this sighting?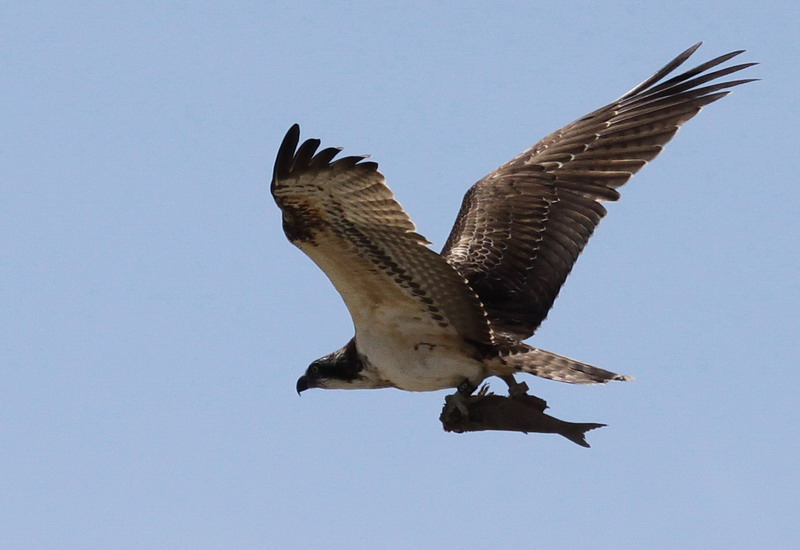 Such big emotions to be able to be relatively near to this beautiful animal. But many more emotions shall follow and that your adrenalin level is not getting as high as ours did, I'll dose the reports a little bit. But don't worry, the other parts shall follow soon!

Best regards
Birgit Kremer
Salines at Bonanza Part 2
Salines at Bonanza Part 3