At a channel in the salines of Bonanza

February 23 2012
Dear reader!


The salines of Bonanza are traversed by such channels, which sometimes carries lots of water and sometimes no water at all, depends how the pumps are regulated. At low water instantly a flock of birds appears like …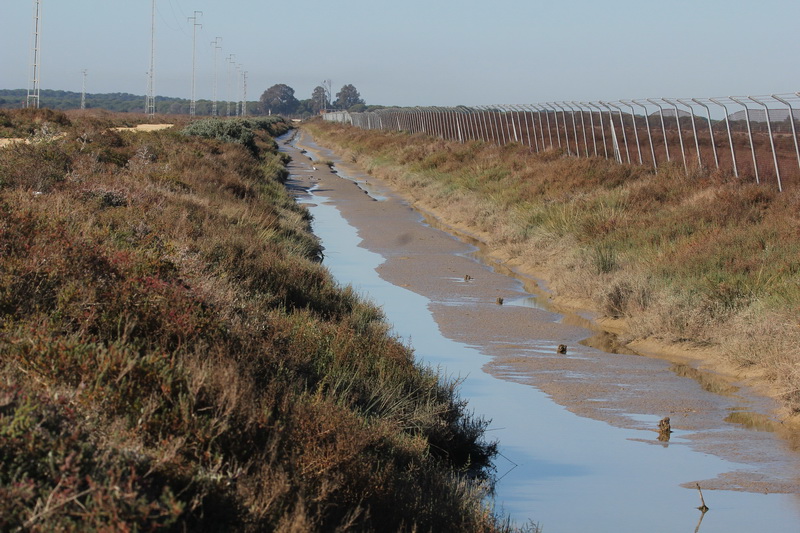 … Little Egrets, which already proudly carries its decorative plume: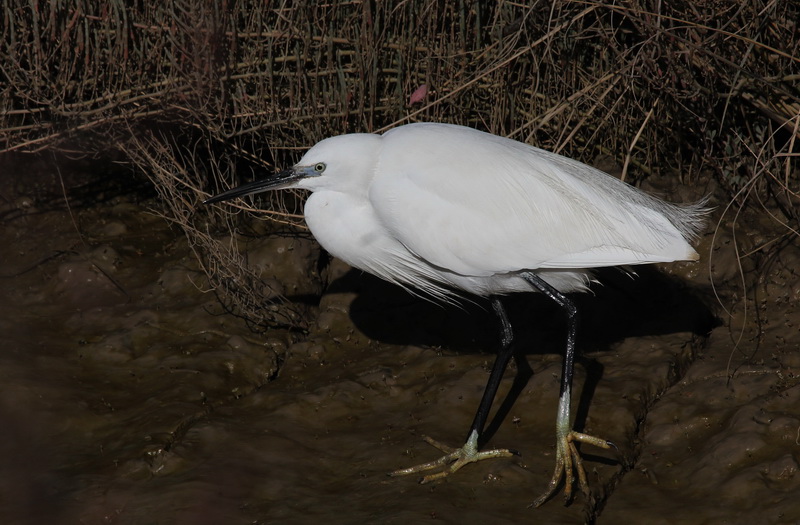 "Ghee, I am discovered!" The Common Snipe is shocked and immediately hides: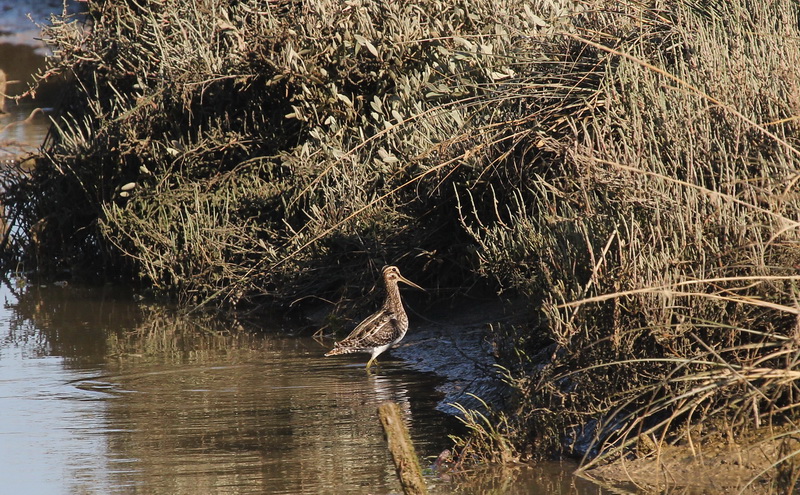 Completely blatantly however the Sandpipers are walking through the mud …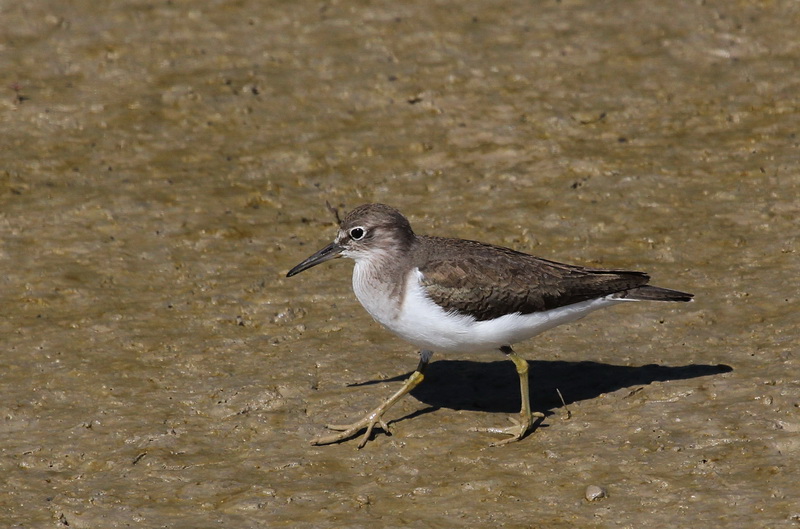 … foraging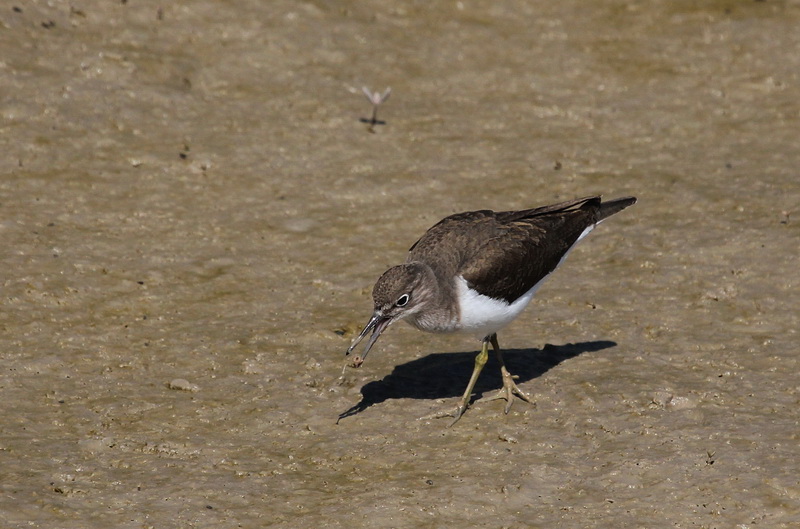 If a companion is landing immediately this cowering position is taken: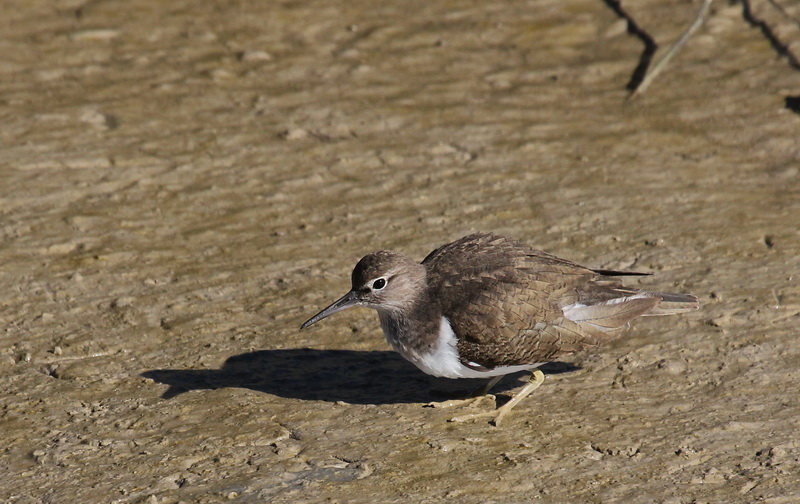 Others are already filled and resting on the fence: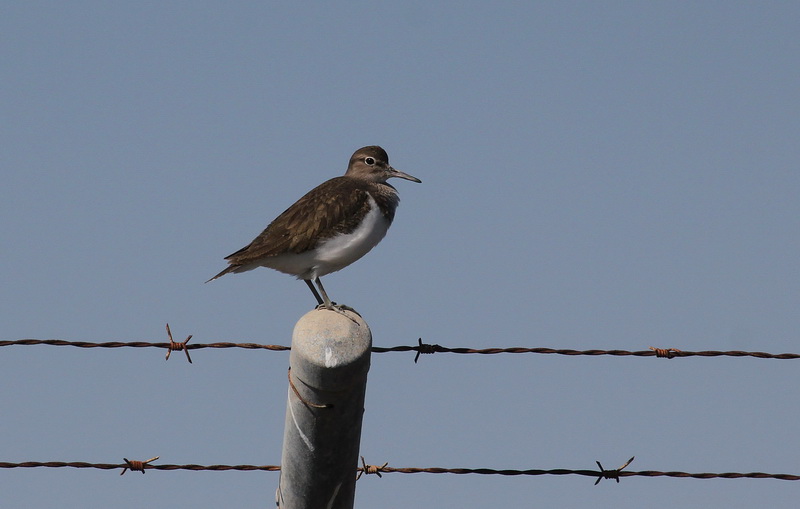 The bushes, which are lining the channel are overrun by birds, but only very few appear, like this Common Whitethroat: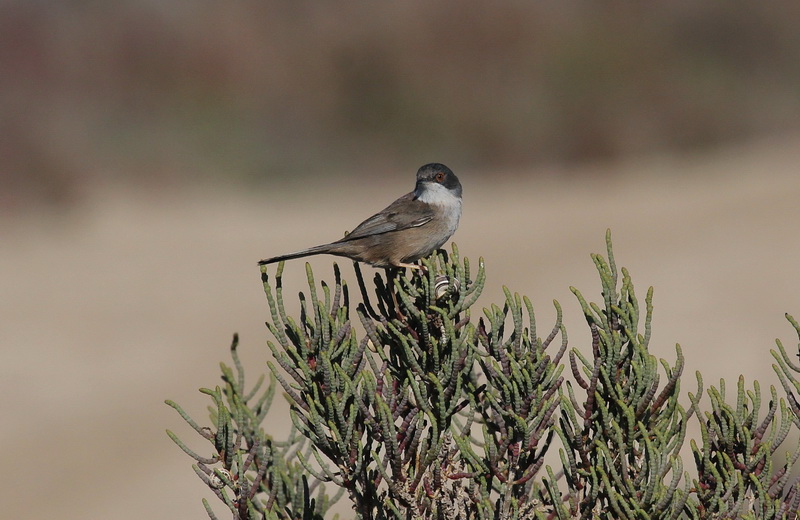 Some took a quick rest on the fence. Also Bluethroats but unfortunately I was not able to make a photo. But from the numerous nice Skylarks, whose fluting song always accompanied me.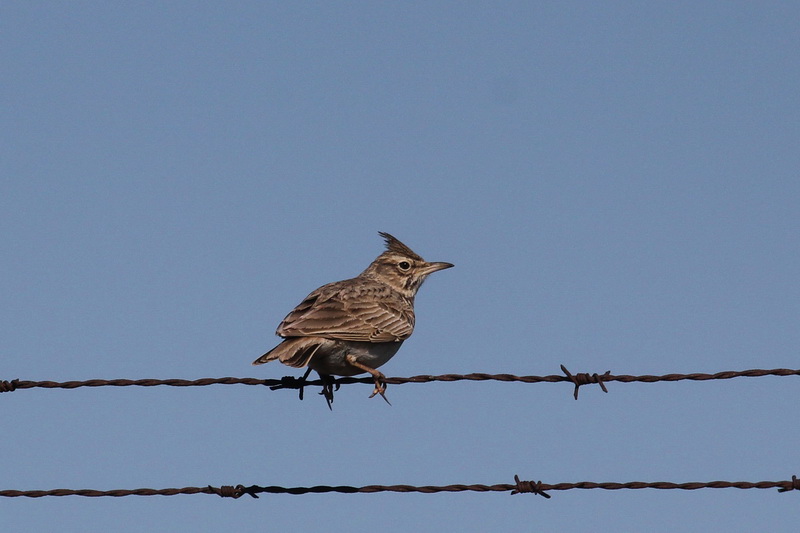 And here a sweet male Reed Bunting in its winter dress: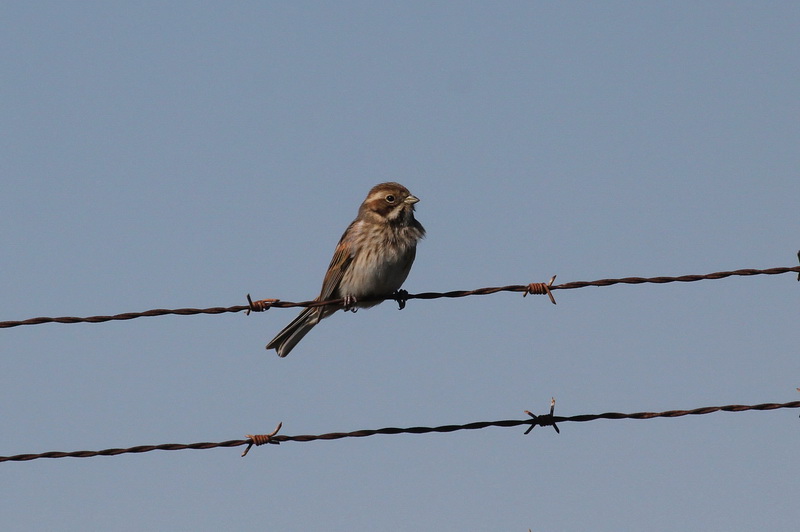 "Would you please take notice of us too? I am even carrying a ring!":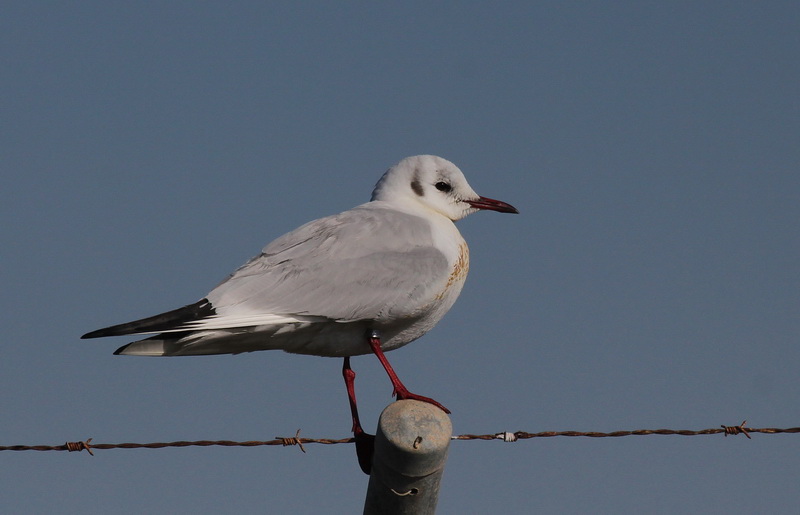 "Well, this is rather unreadable!", collegue Mire Crow retorts: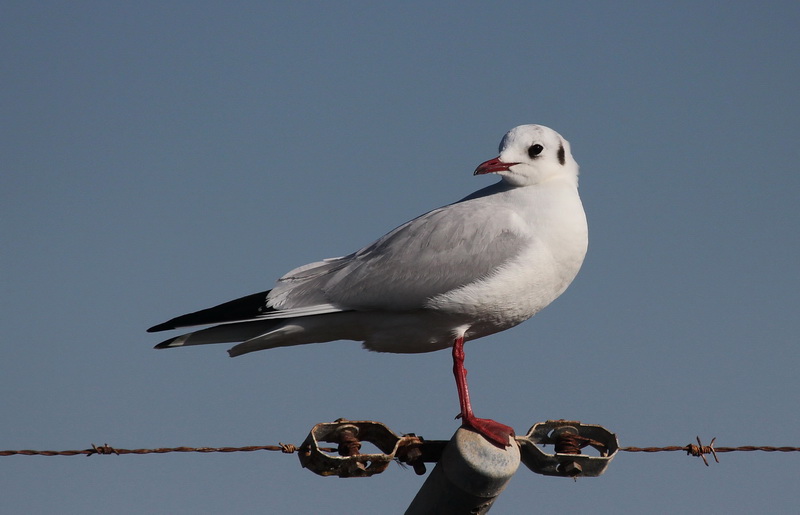 And also this Red Kite belonged to the spectators. He just finished a gorgeous meal. Something small and white, most likely one of the numerous little Waders from the neighboring basin.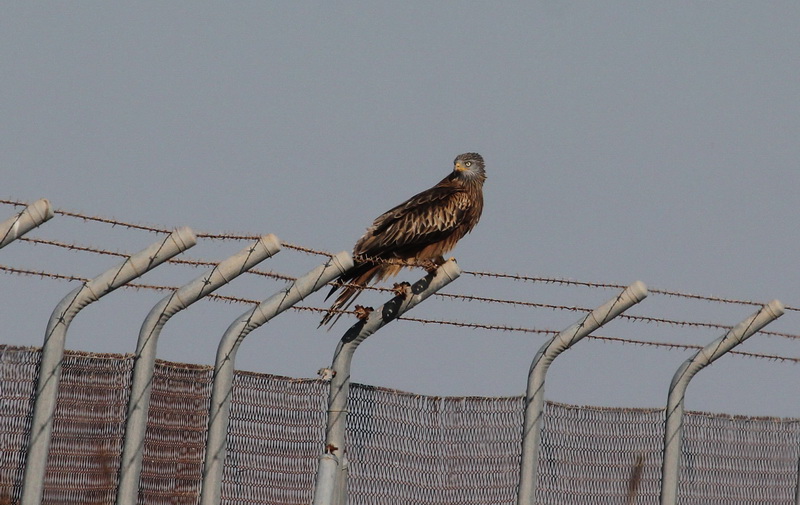 Somewhere far behind the fence must have been a group of Greater Flamingos: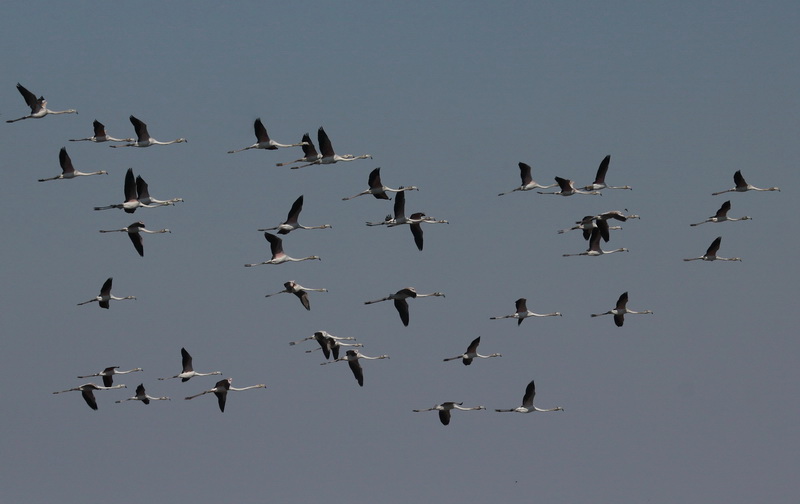 And Mr. Osprey and Mrs. Black Stork change minds about this terrific wintering area high up in their thermal bubble: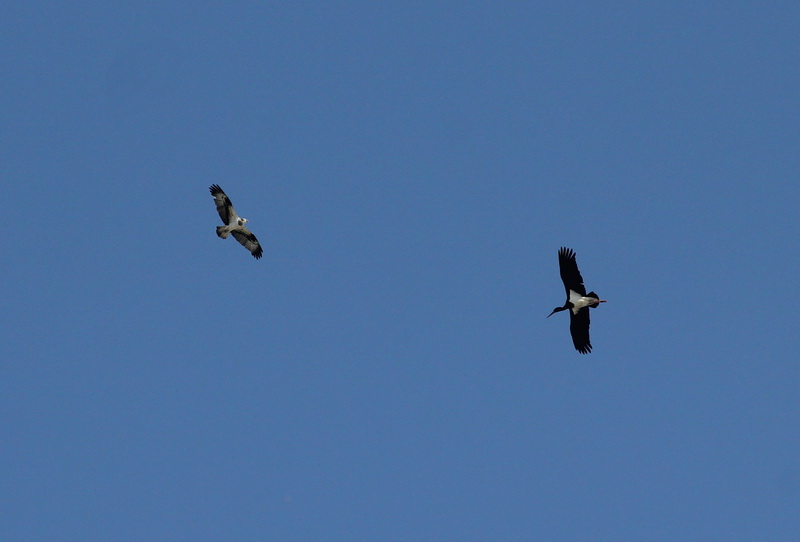 From this channel I was able to watch, how Marsh Harriers hunt a Redshank. He owes his survival finally to a group of Stilts, who angry calling flew up and stopped the doings of the Marsh Harrier. By a hair!
I told a lot about my visit to the salines, but still the Waders are missing, but many of them presented us with many wonderful moments! Soon more photos are to come.

Best regards
Birgit Kremer