Lagune of Fuente de Piedra Travel report vom May 7 2009
Hello dear reader,

because the weather further on was just beautiful and I am totally Fuente de Piedra crazy, therefore again I drove up the 120 km to the lagune. Compared to the weekend of May 1 there was only a fraction of shorebirds left. Most of them had moved on. Although little Andalusien female and male birds were present! So cute!!!

Part 1
On the way home I discovered these griffon vultures in their habitat! Sure on the garbage dump of Campo de Gibraltar photos can be made from much closer, but …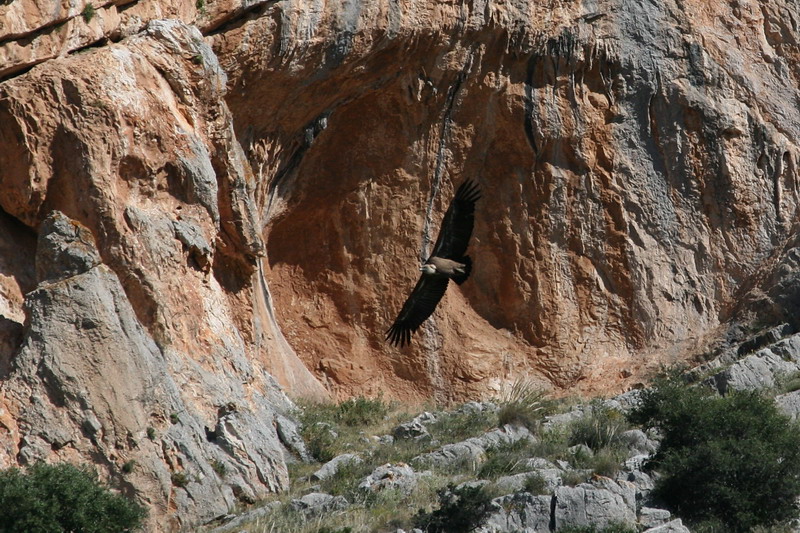 … here they really belong to during breeding season!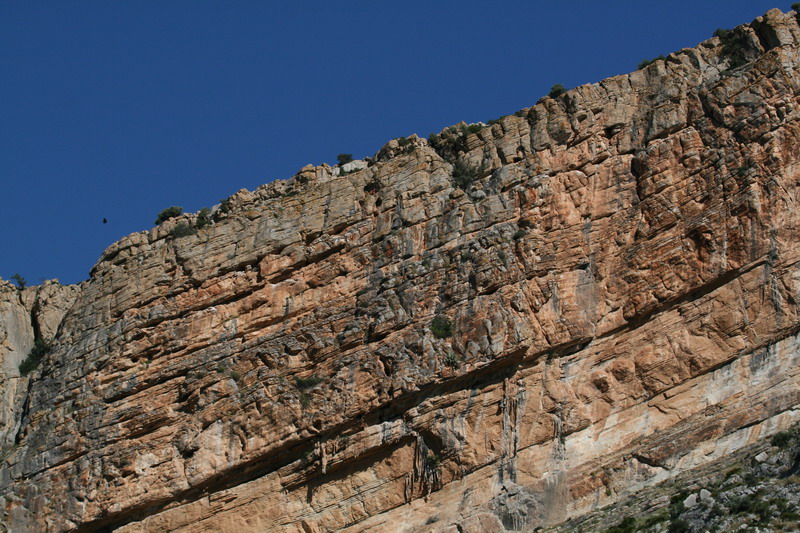 Arriving at the lagune, the attentive view of Mum pied avocet struck me right away!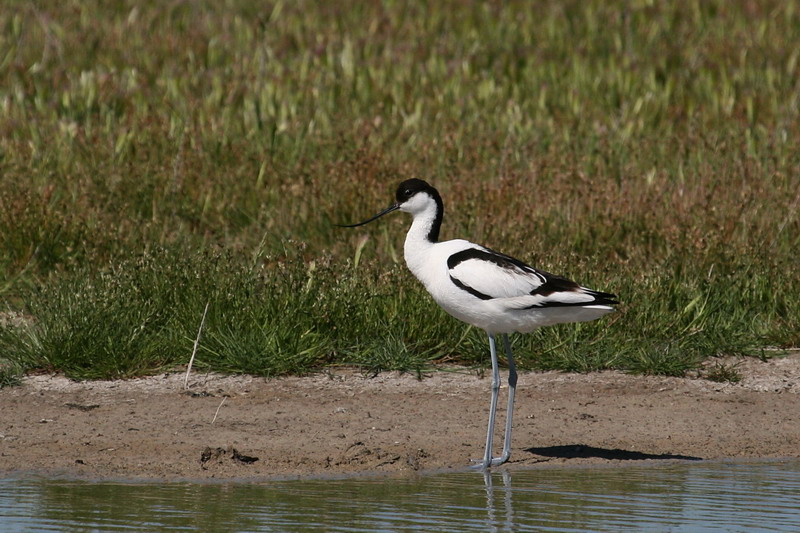 And also the continuous warning cries of Dad must have a meaning…! I sat down at a distance on the plank what immediately calmed down the birds. Now I was no more regarded as an enemy!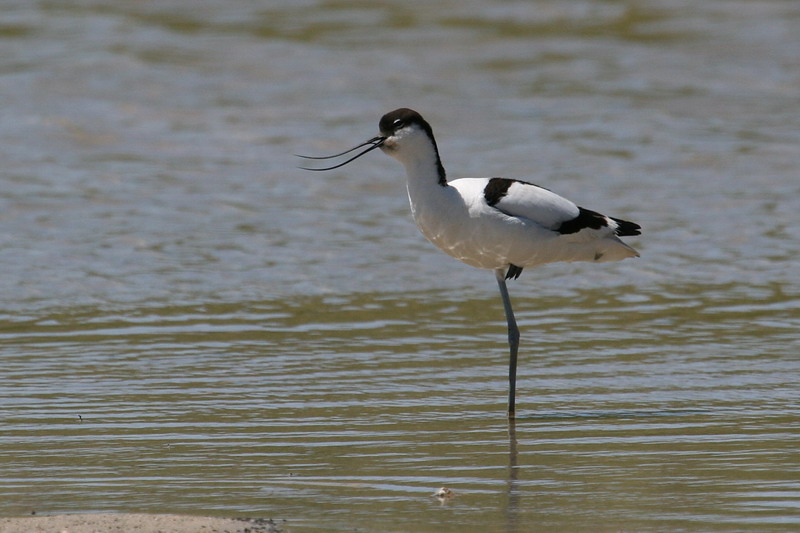 And then I saw the little flibbertigibbet, who was dashing along the bank of the little lagooune!

Isn´t the pied avocet chick too cute?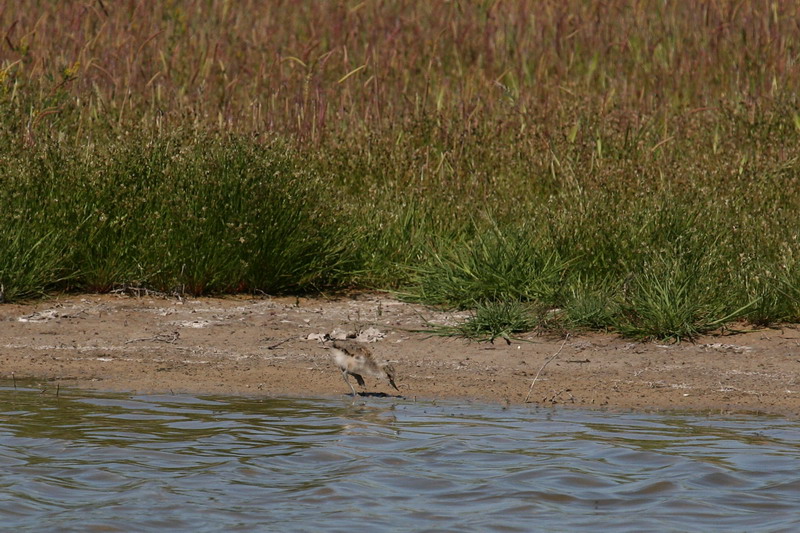 Mothers proud!
Well, there are two chicks which explore the world and are picking eagerly!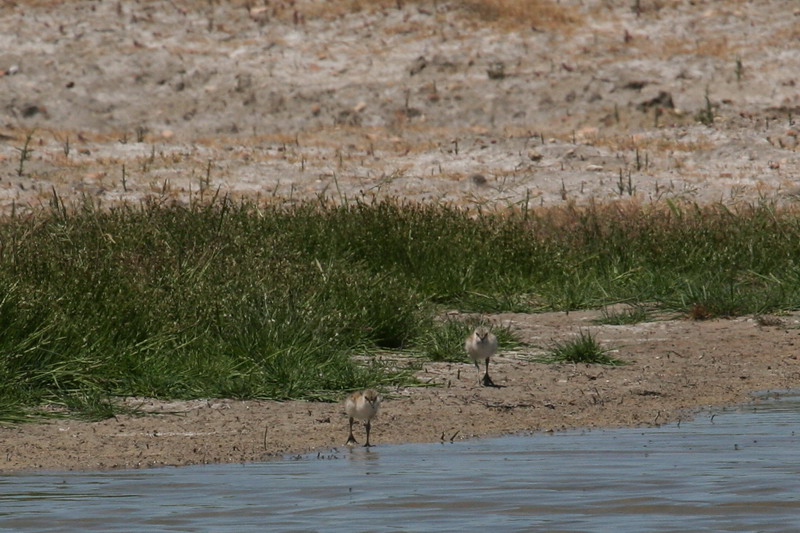 To take care of precocial animals is a job, which …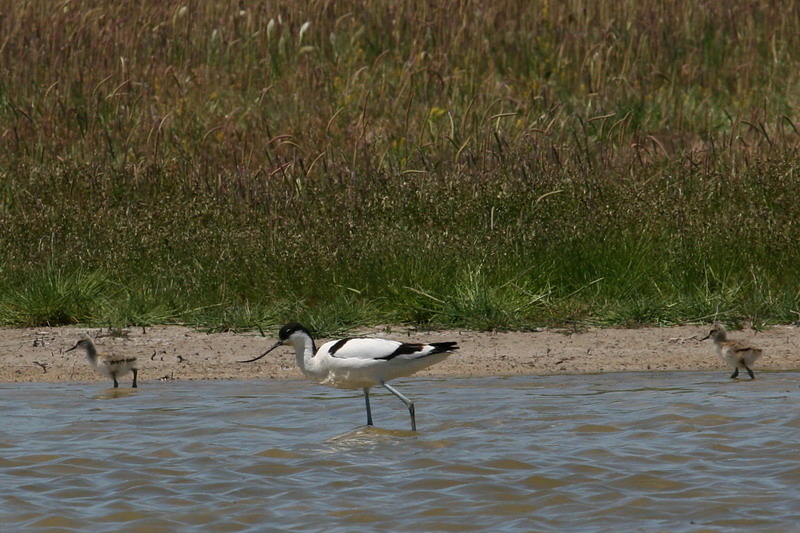 … is very tiring and at which only a second-snooze is allowed!: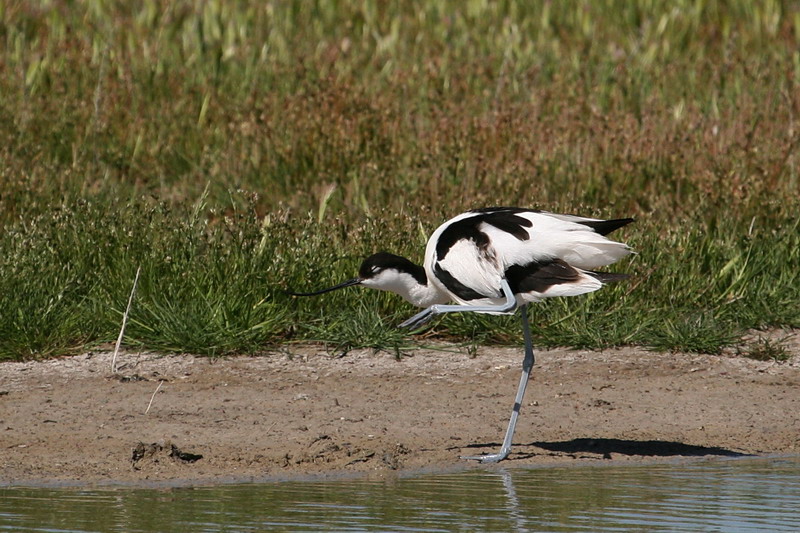 Meanwhile Dad pied avocet chases all the time, every, but really every bird away which was same sized or bigger than his two very pretty chicks!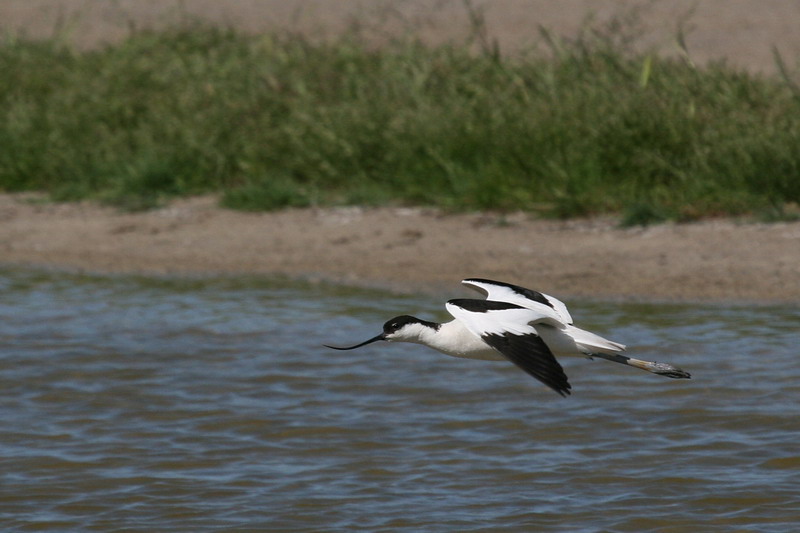 Continuation on page 2