Sanlúcar de Barrameda and surrounding
December 4-5 2010
Dear reader!


The weather last weekend wasn't as nice as we expected, but we anyhow had lots of nice experiences! At the Salines of Bonanza a majestic adult 0sprey was sitting between the salt lagoons, but took wings as soon as we stopped our car. Also a Red Kite and two Buzzards were on their way. At the marsh area we met Mr. and Mrs. Marsh Harrier. Unfortunately the light was not good enough to make photos from the flying birds.
Never mind, in the lagoons some beautiful Redshanks and lively Dunlins were on the move. The melodic calls of the Redshanks brought one directly into another world!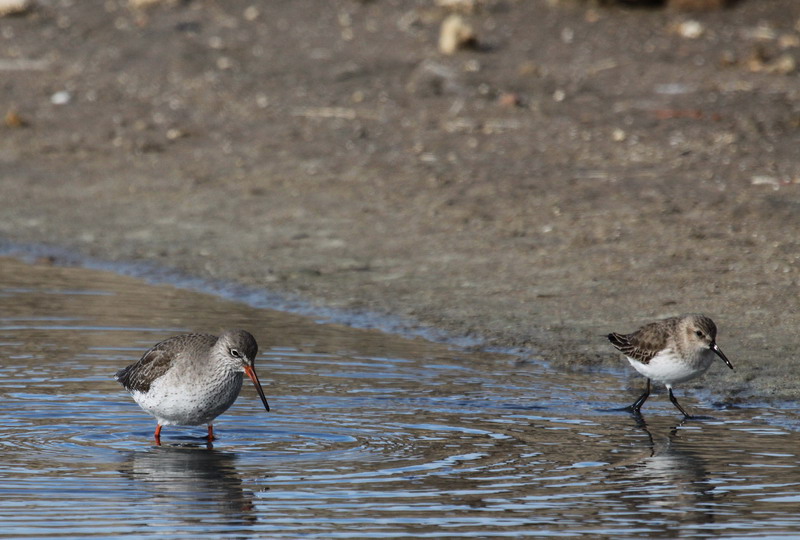 Quite fearlessly one of the …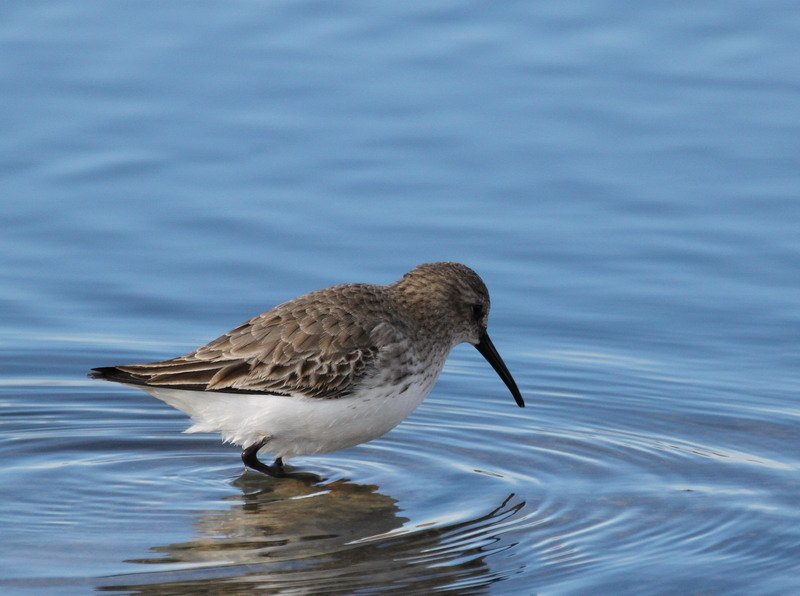 … Dunlins was looking for food directly in front of us :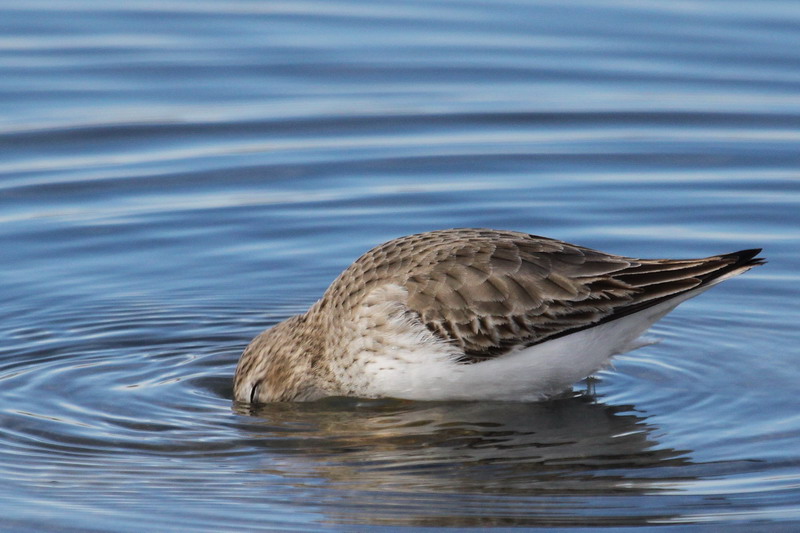 "Well, then I also shall try my luck here!"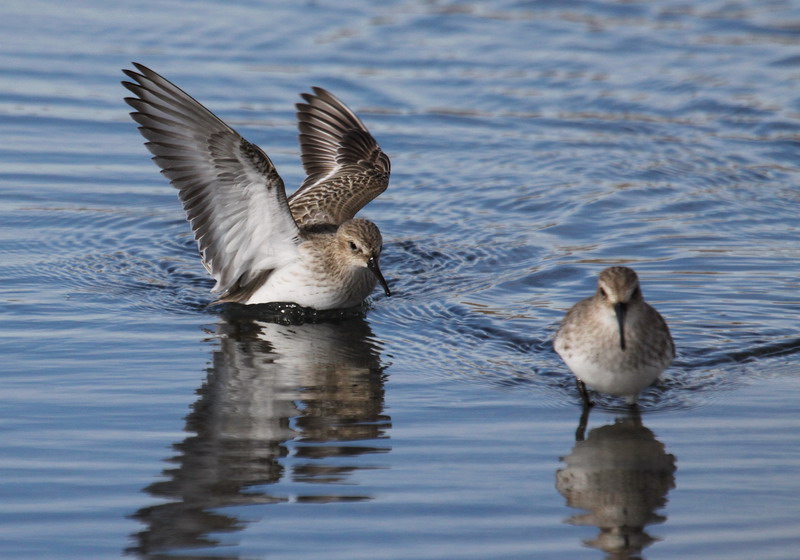 One can tell louder, but not more clearly: this hunting territory got an owner:

: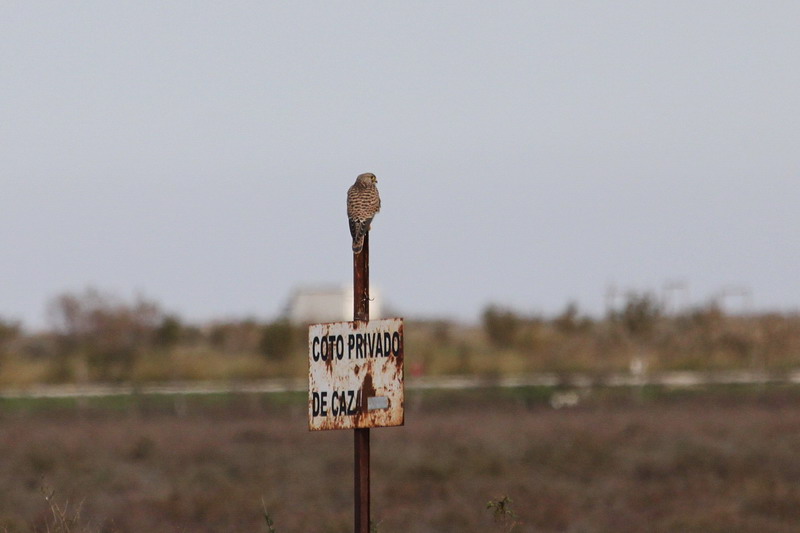 Very well-camouflaged, huge troups of wintering meadow pipits populate the moisty marsh area at the Guadalquivir: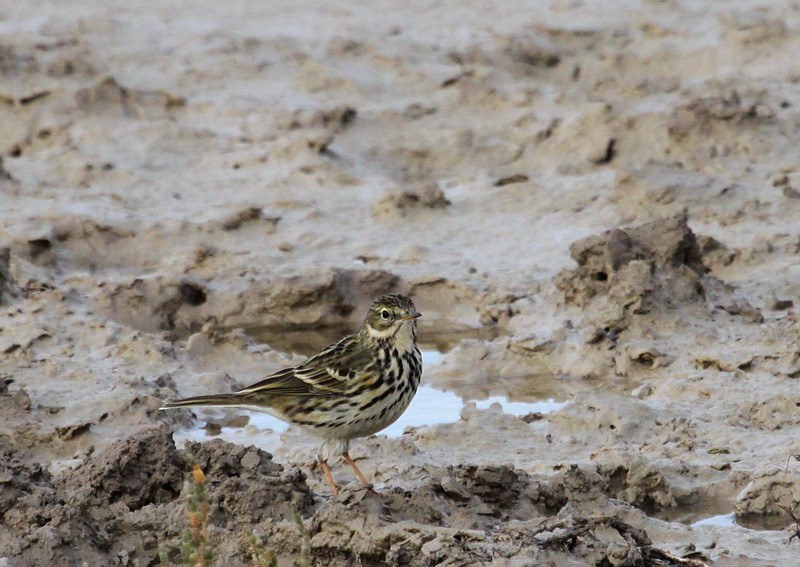 And also the Chiffchaffs were in huge hosts …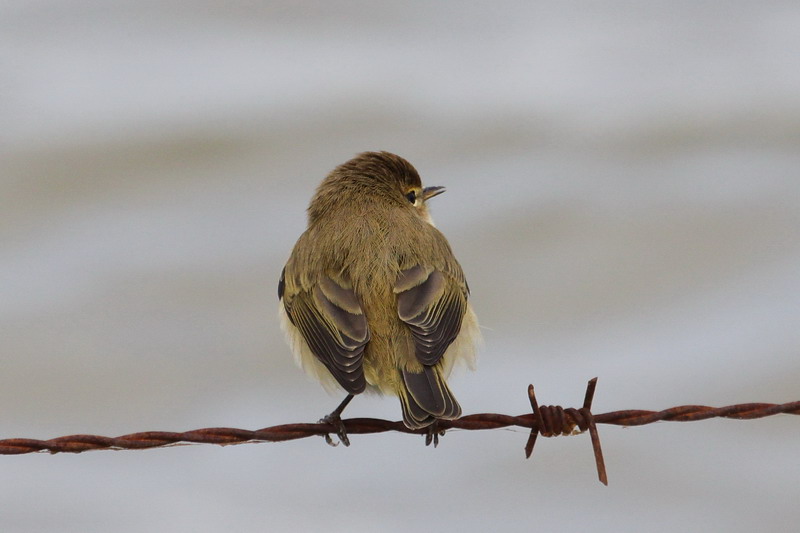 … hunting for insects: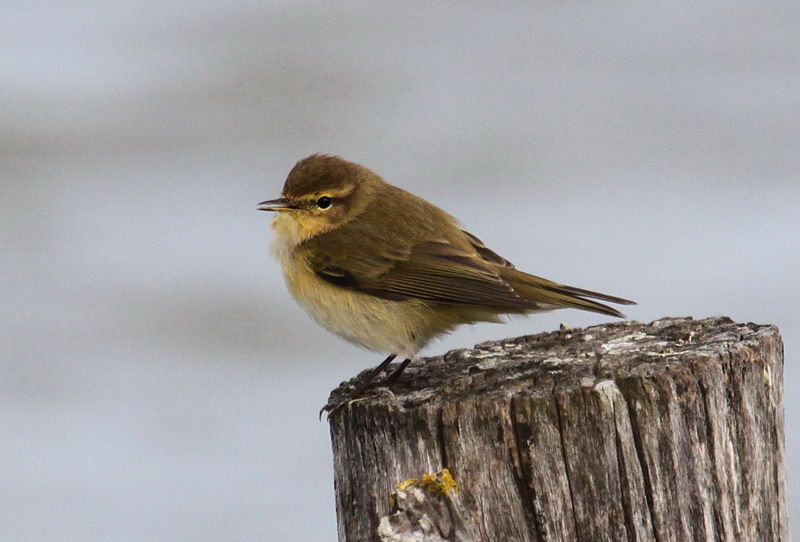 A hidden purple moorhen:
River mouth of the Guadalquivir into the Atlantic Ocean:
Lively Sanderlings looking for food: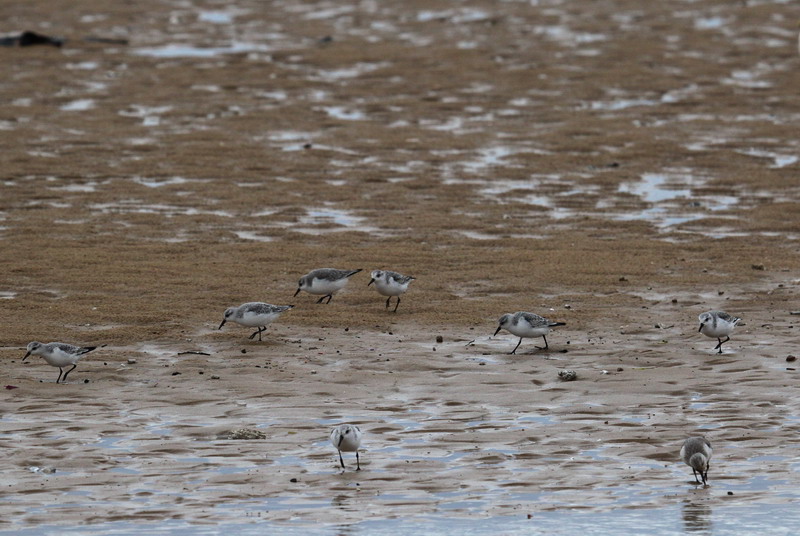 And why suddenly the Gulls took wings, which bravely had kept seat in front of the walkers?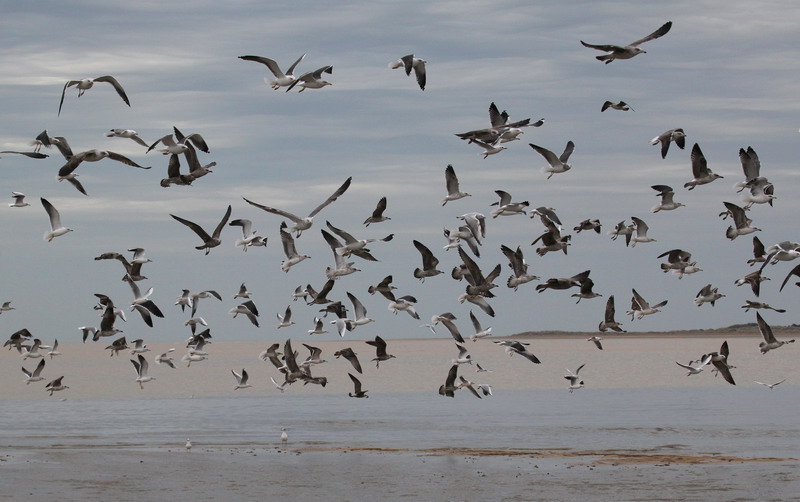 Aha, this was the reason!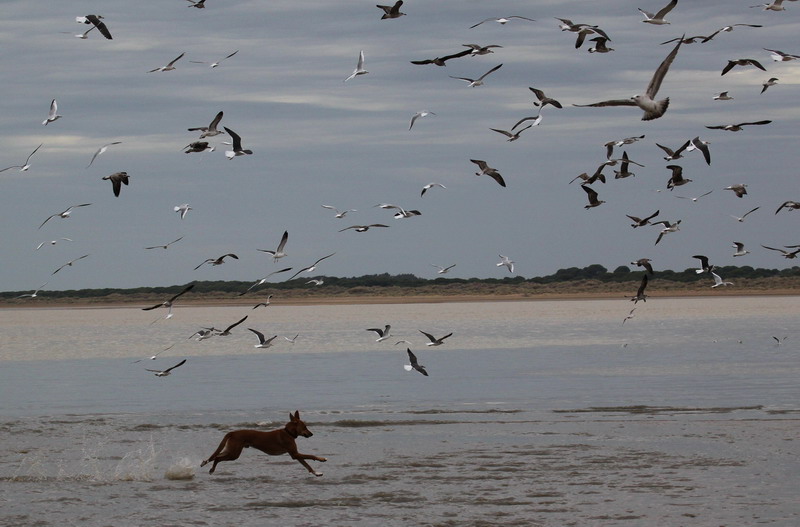 But soon calm returned: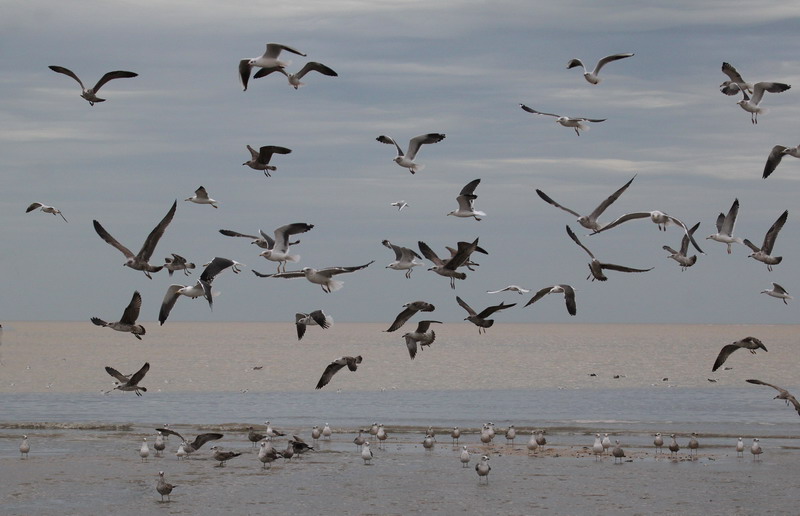 The beach of Sanlúcar with the opposite National Park of Doñana is a very special spot of land, which always again enchants us: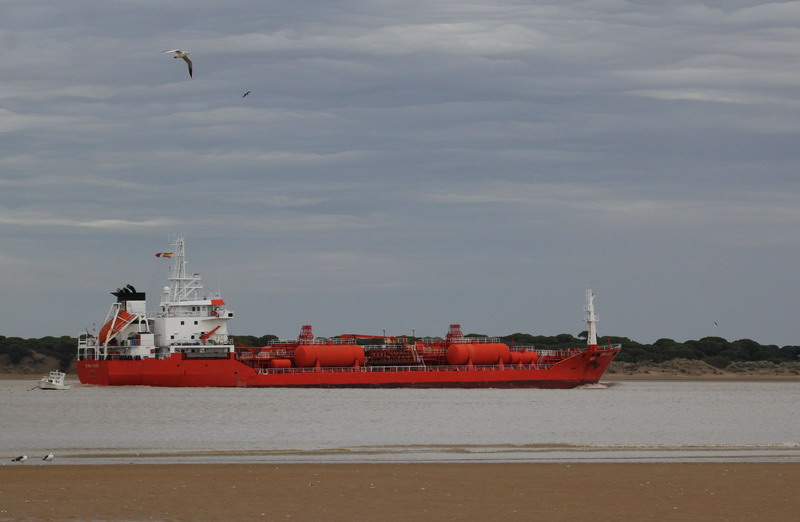 Best regards
Birgit