Lagoons of Campillos and Fuente de Piedra
Dezember 27 2010
Dear reader!


"Look at Campillos for the Little Bustards, Birgit!" one of my bird friends, whom I had met the previous day at Guadalhorce, adviced me. And indeed … shortly before Campillos I saw them!!! There was no doubt discovering the group of about 15 birds far away and in frontlighting strolling on a meadow. What an excitement! For the first time in my life I saw Little Bustards! I nearly couldn't wait to check the photos at home on my PC. When the moment finally came I discovered much to my regret a white line in the faces of "my Little Bustards", which under no circumstances belonged there. This rather fitted to the nice Red-legged Patriges! Well and that's how the nice Little Bustards turned out to be Red-legged Patriges and I still have to be patiently waiting for the first sighting of a Little Bustard. And perhaps learn a lot more about bird identification!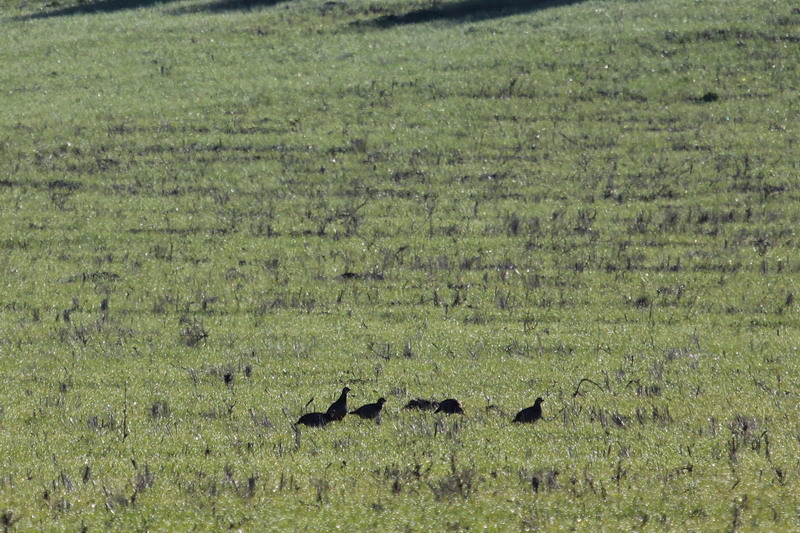 Hundreds of Eurasian Coots are wintering at the lagoon of Campillos. I also saw a few Shoveller Ducks, less Great Crested Grebes and …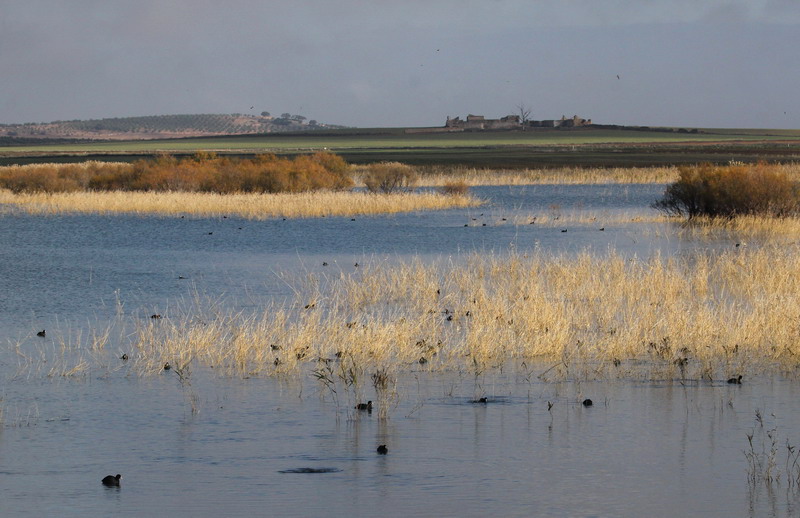 … numerous White Headed Ducks: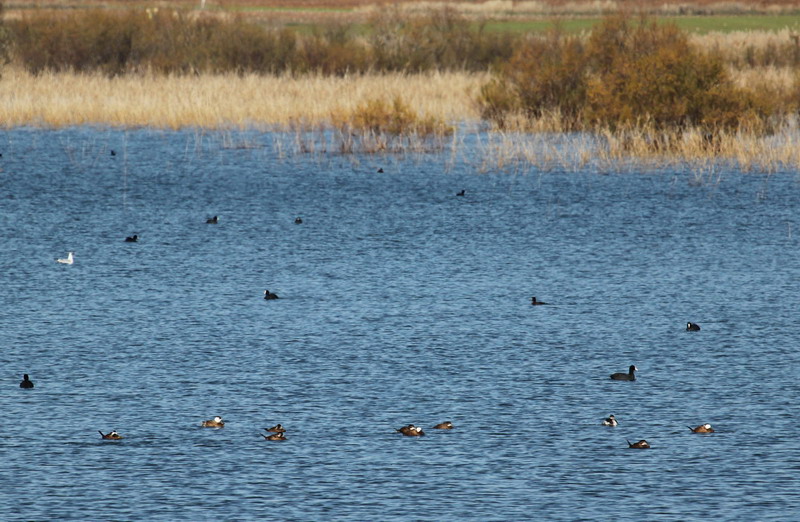 So far I saw at Fuente de Piedra "only" with a little bit of luck a few Stone Curlews. But yesterday I didn't trust my eyes, because scattered all over the field …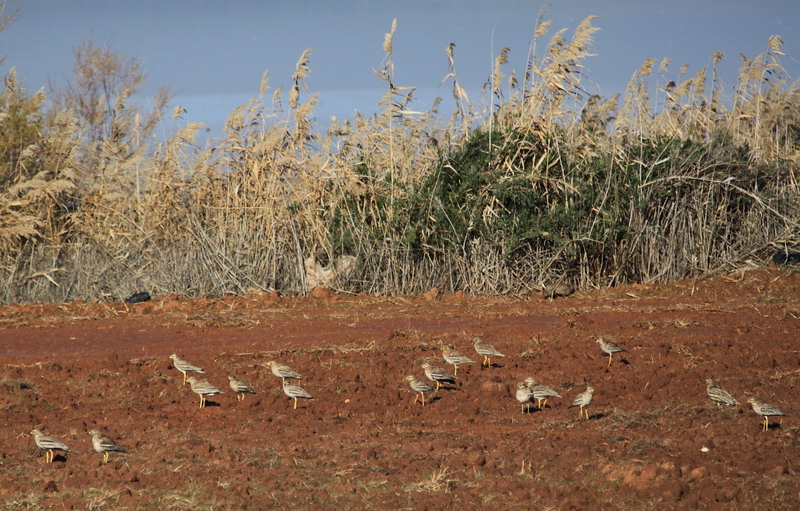 … there must have been around 200 Stone Curlews which walked there a little bit to and fro. Just beautiful!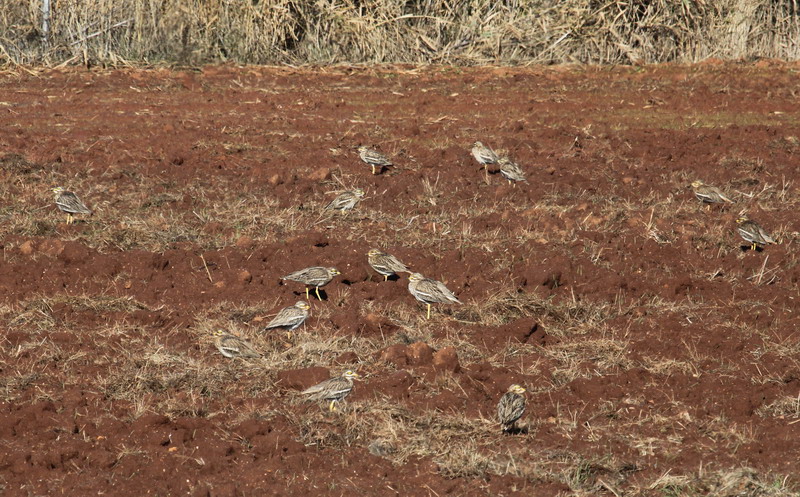 But also the many Stonechats and Chiffchaffs delight the heart of any bird lover: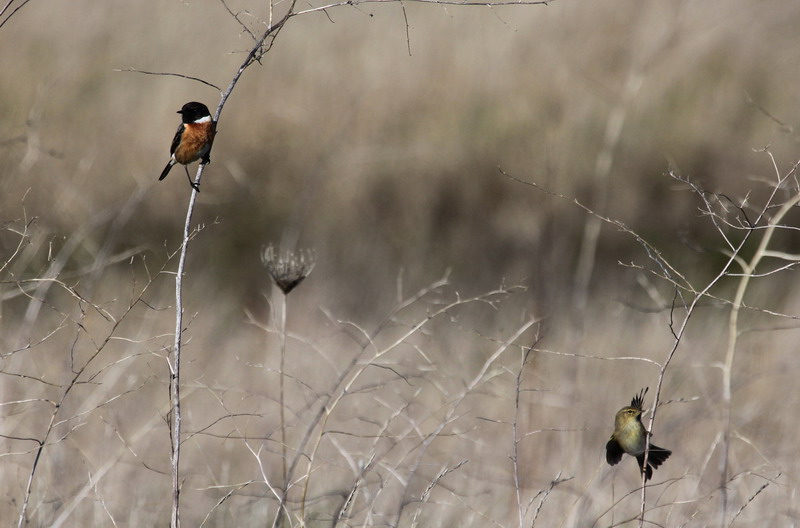 Photos of the thousands of Shovellers who stayed at the lagoon of Fuente de Piedra, were not successful because of the frontlighting. Also the huge Flamingo groups were standing too far away. But the Stilts seemed to be in photo mood. Appearances are deceitful! Not all were sleeping but I rather could recognize revier posturing by the males.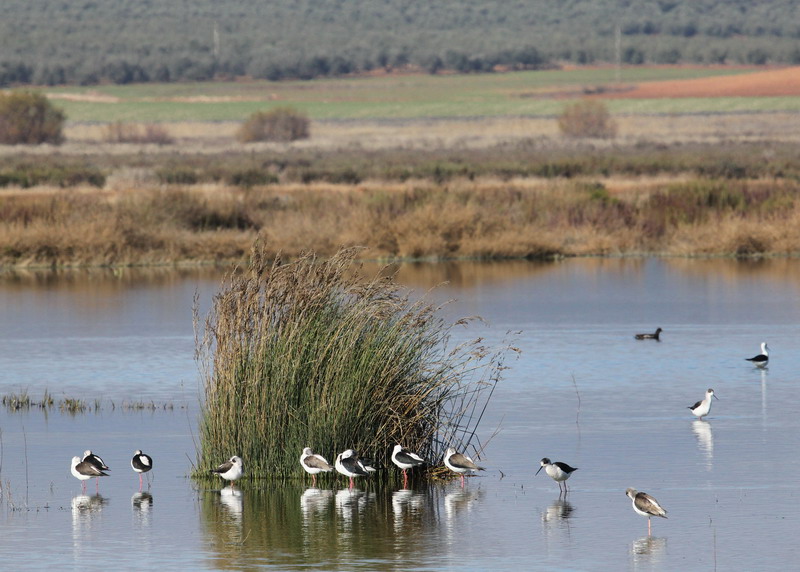 A group of young Flamingos enjoyed the warming sun beams: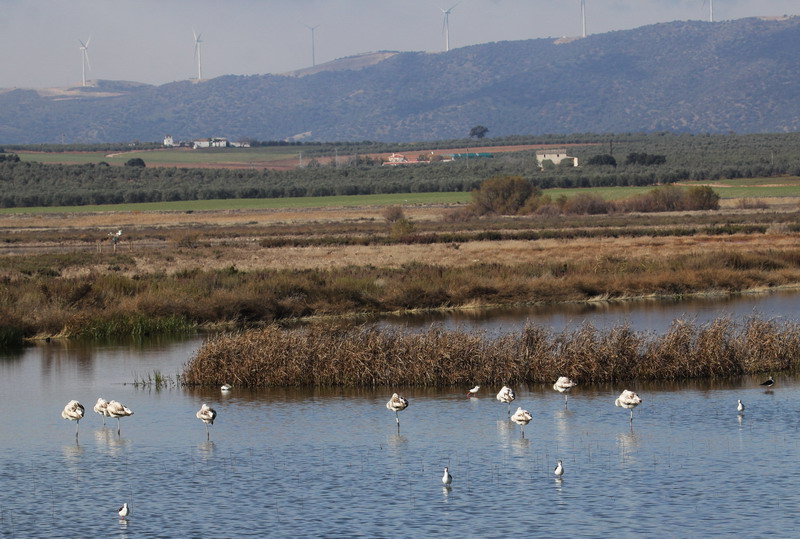 Very far away I discovered also a Crane family looking for food: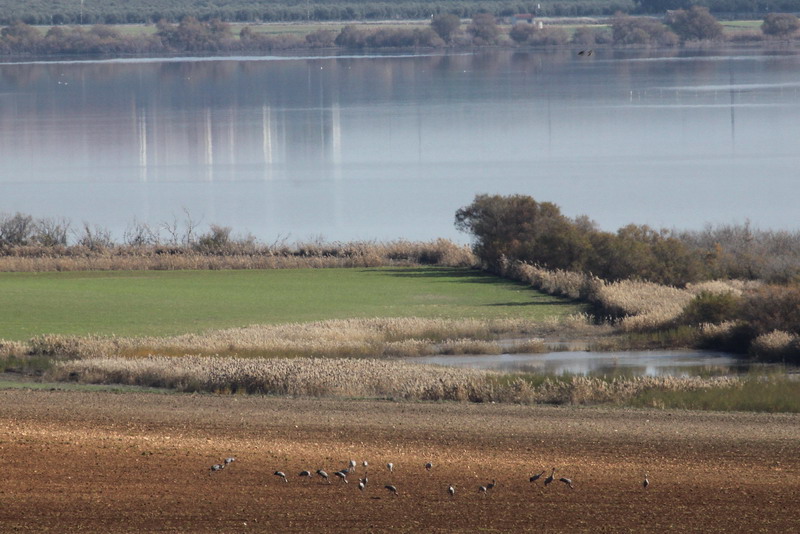 Also the Lapwings arrived now. However yesterday I did not see as many as last year.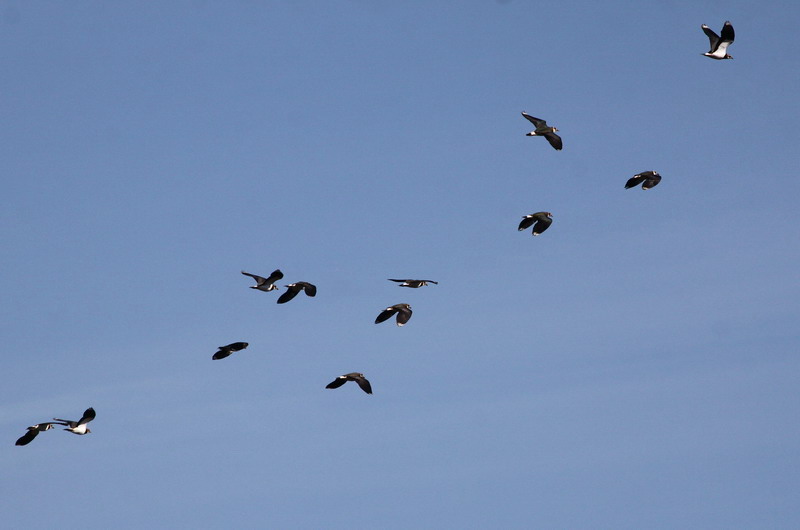 Ospreys or Marsh Harrier? I cannot say with certainty. Actually the area rather fits for Marsh Harrier, but the lightwhite top of the head rather seems to point to an Osprey: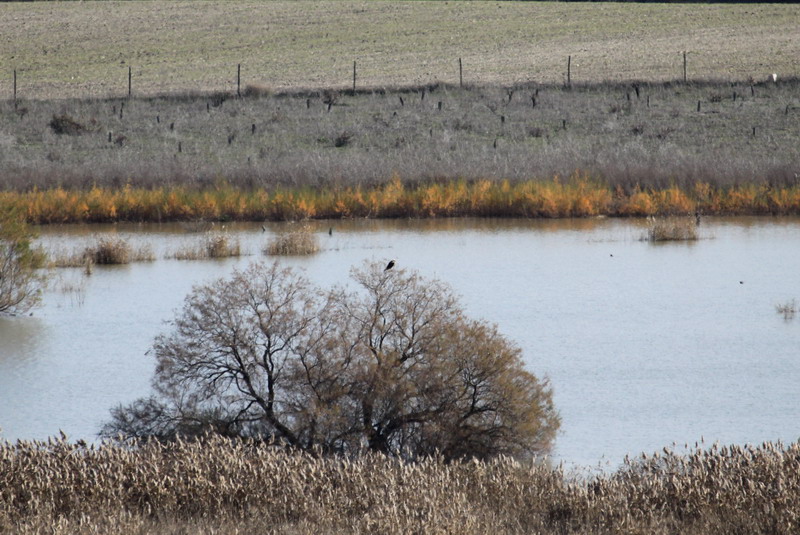 A visit to Fuente de Piedra always is a very special experience! From this place exudes a magic which pictures cannot show!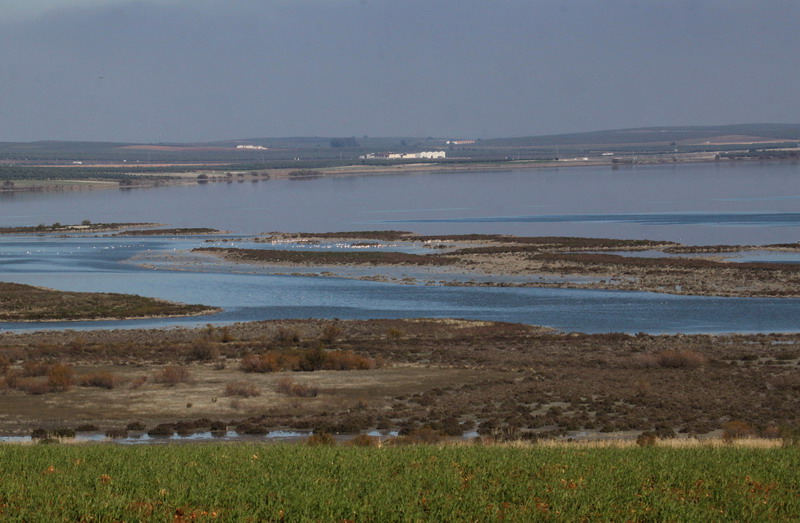 Best regards!
Birgit Kremer