Salines of Bonanza, marsh areas of the Guadalquivir and beach of Sanlúcar de Barrameda
February 01 2011
Dear reader!


We spent two wonderful days at Sanlúcar and the surrounding!
Already in the first basin of the saline of Bonanza a huge colony of Stilts greeted: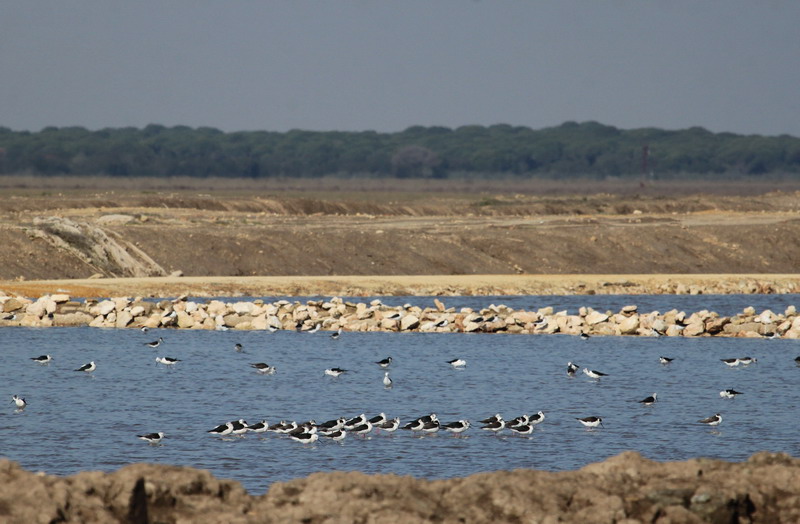 And what could be more impressive for foreign visitors who accompanied me, as such a huge flock of Flamingos!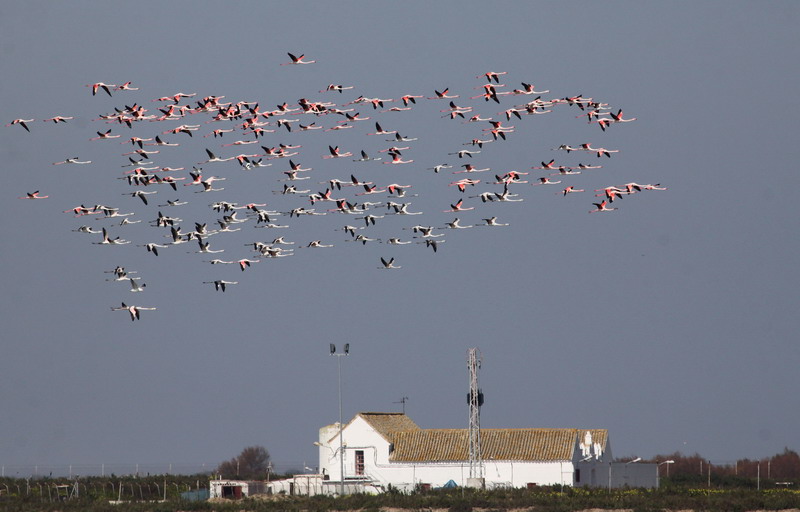 Between the numerous Black-headed Gulls I also discovered several slender-Billed Gulls: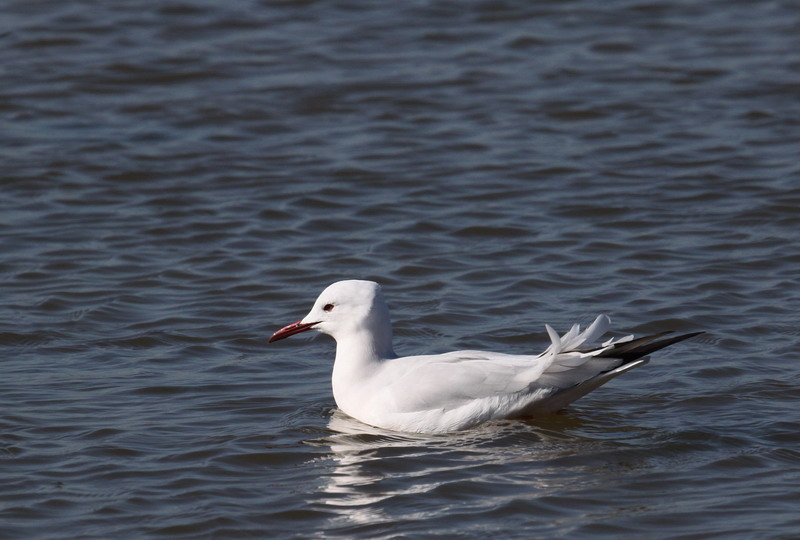 And beside of the Dunlins, Sanderlings and huge troups of RedShanks also some Turnstones were on the way: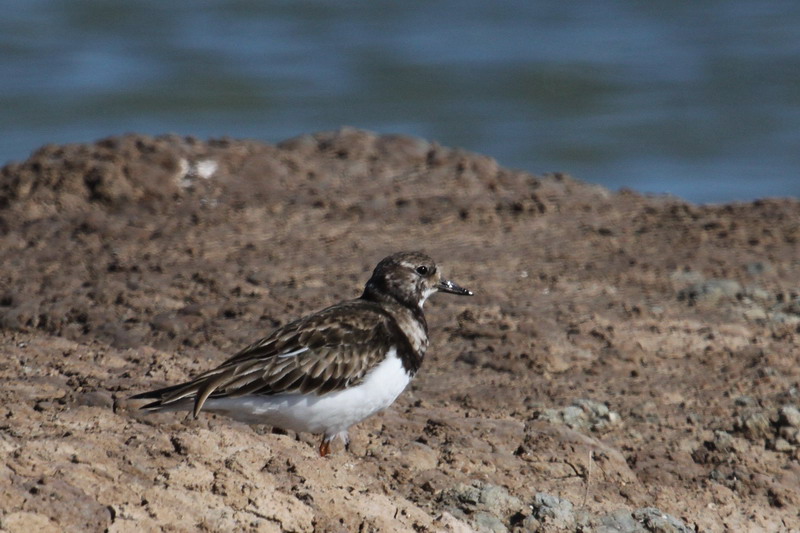 An Osprey looked out from high up in the air: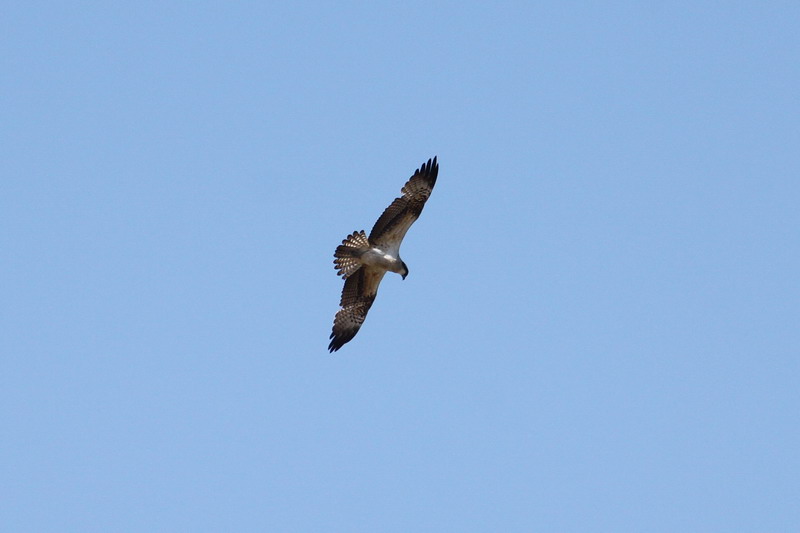 At the lagoon there were many Pochards and also two White-headed Ducks. Hidden dense in the bushes at the bank a group of about 50 Night Herons were sleeping: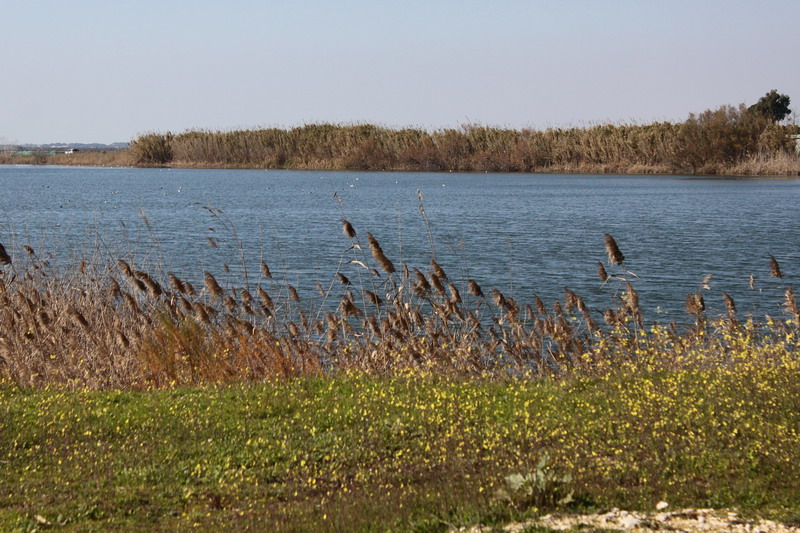 Now we are coming close to the marsh area of the Guadalquivir and …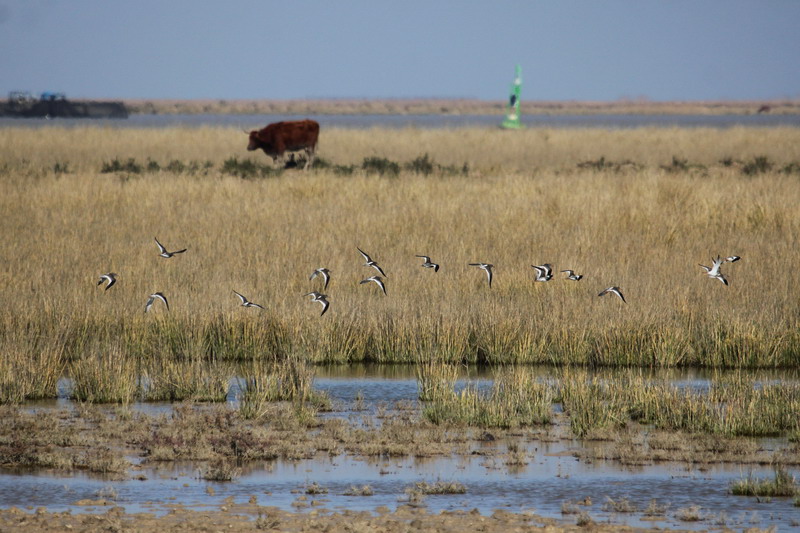 … its impressive beautiful sceneries: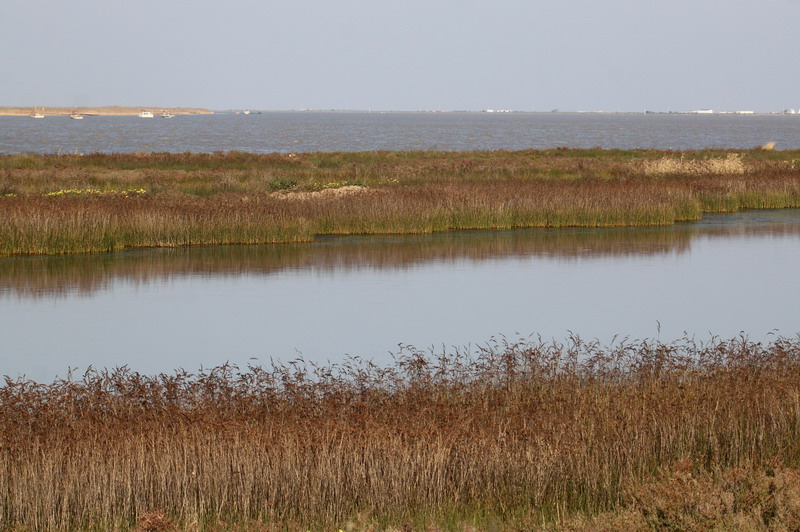 One had to have a close look to discover the Black Storks which were resting in a far distance: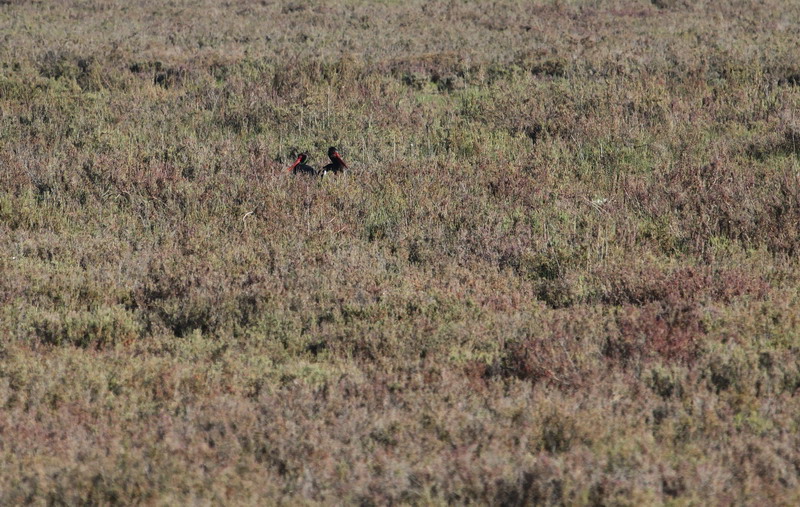 In this area are also hundreds of Pied Wagtails: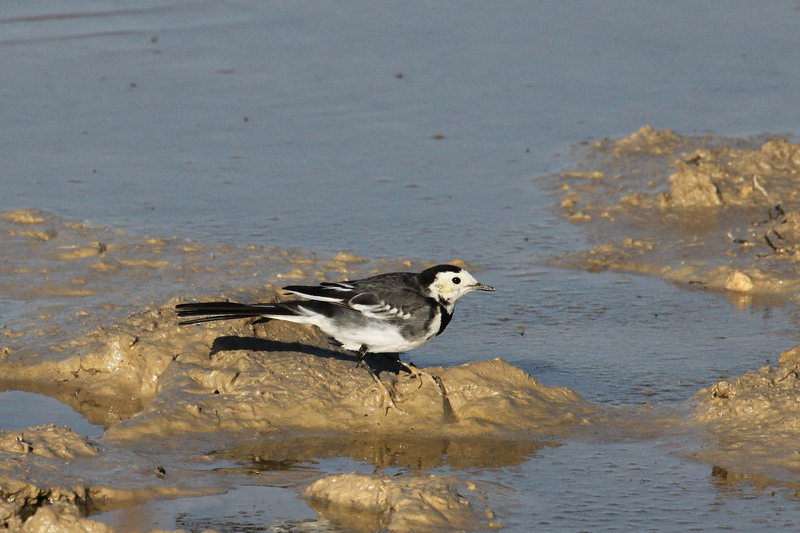 "Well, hopefully I am well camouflaged!" the shy Red Shank might think, but didn't count on me!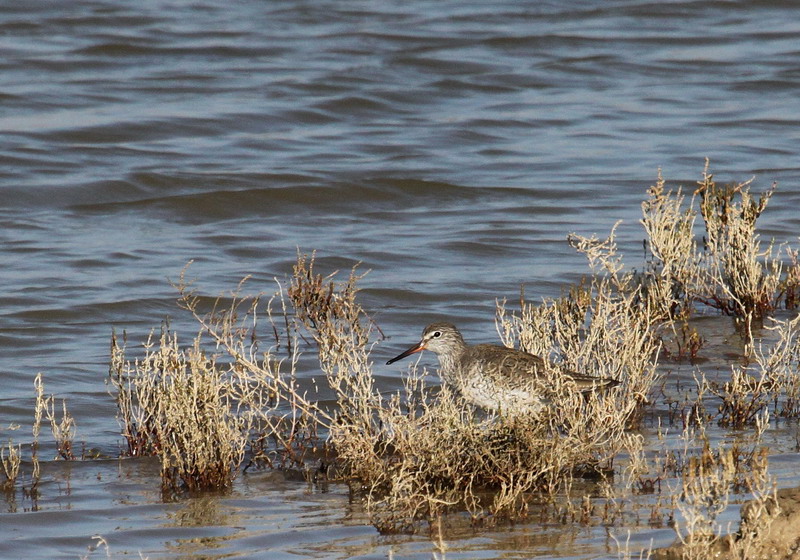 And here an elegant Greenshank: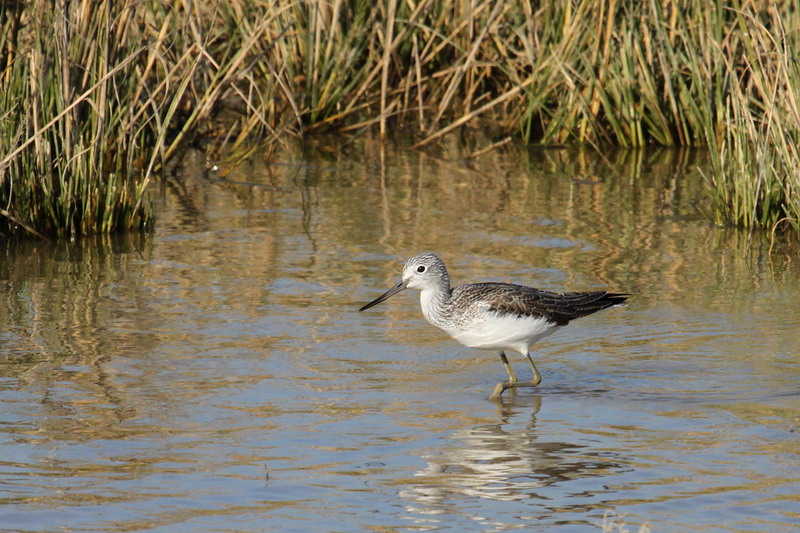 "Honestly: I am at least as elegant as this long beaked guy!"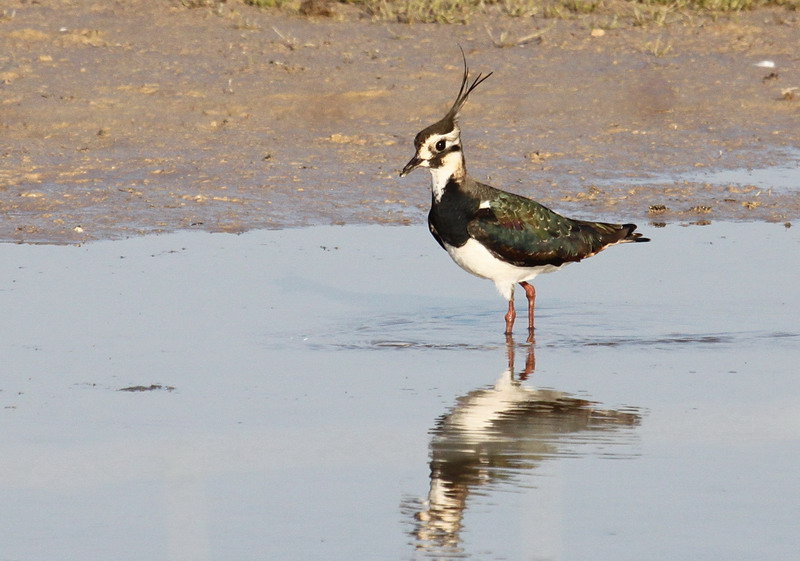 There I only can be in favor of the beautiful Lapwing!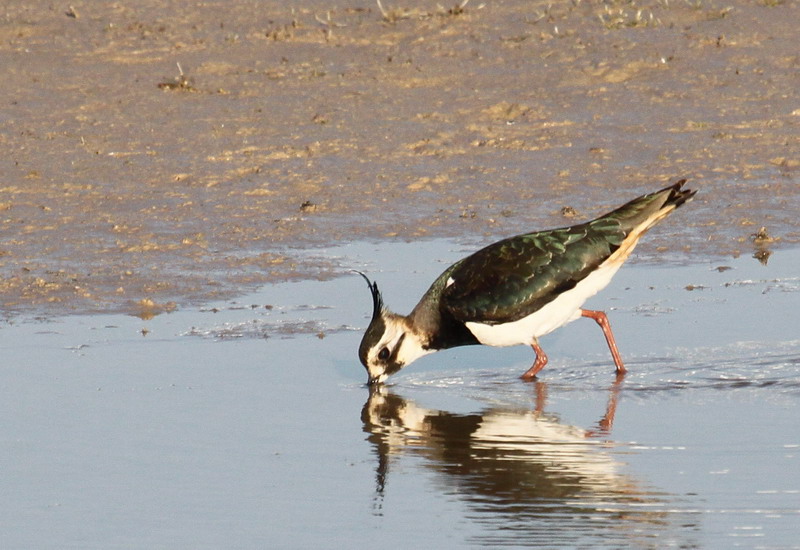 Among the groups of Red Shanks, which immediately took off as soon as the car stopped, also some Gray Plovers were around. And these stayed seated quietly. What a joy to be near these winter guests from the high North!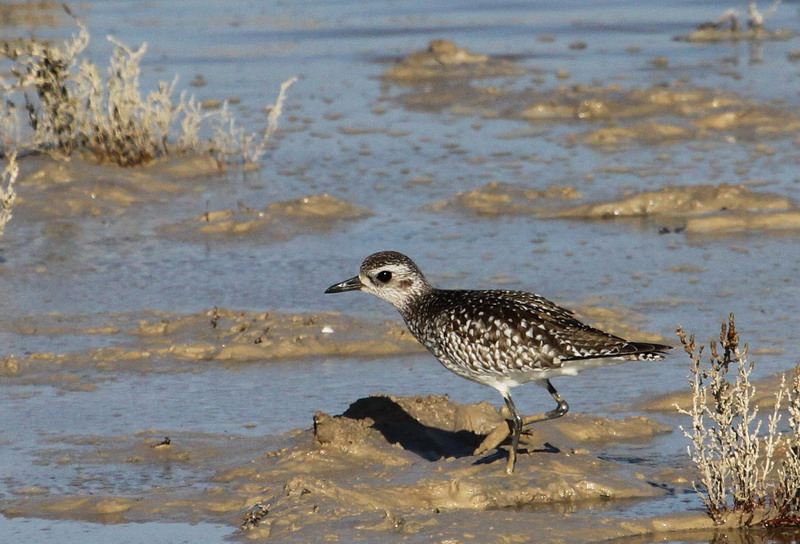 Ending of this wonderful day …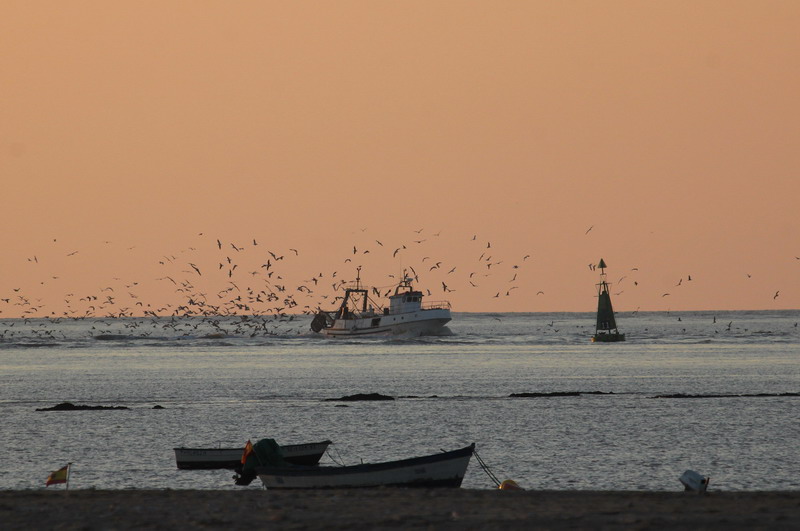 … at the beach of Sanlúcar de Barrameda: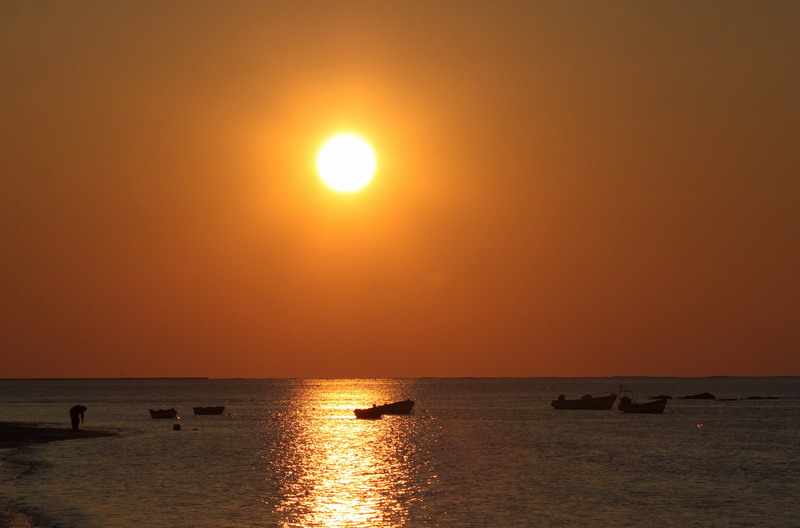 Best regards
Birgit