Saline of Santa María (Cádiz)
February 2011
Dear reader!


Often I've asked myself, being on the way between Jerez de la Fronera and Cádiz, how to reach the Marsh areas which are on both sides of the highway and where there is a paradise for birds - mainly during migration times: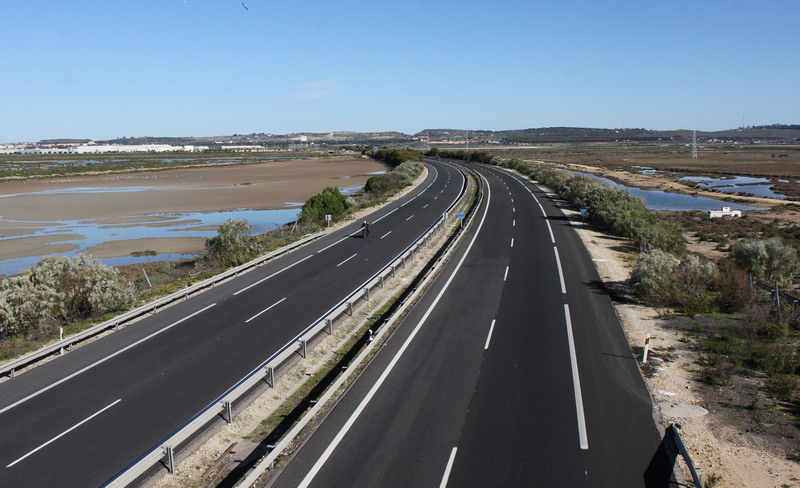 Without the exact and minutely detailed directions and maps of my Spanish Bird friends I never would have found the entrance. But now we were standing on the bridge, which I have seen so often from the road and …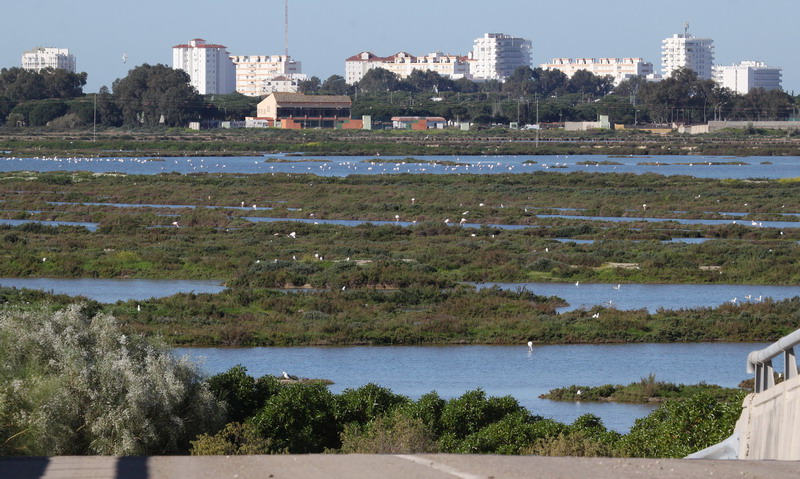 … enjoyed this view over the …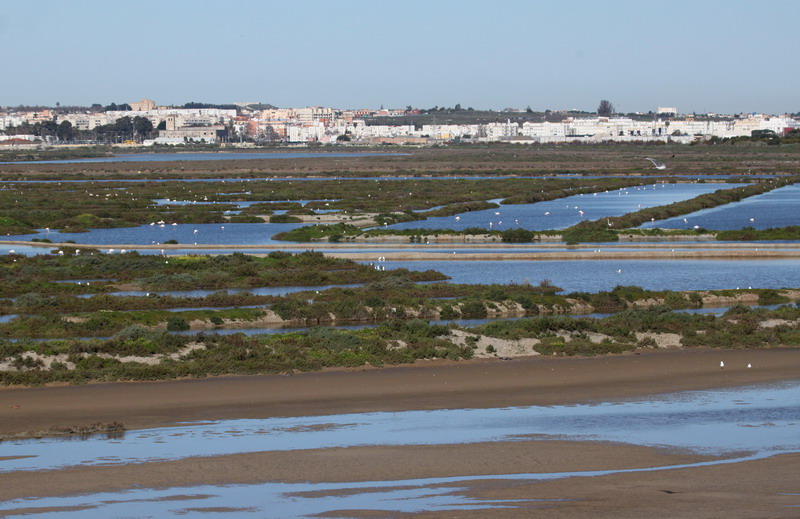 … fantastic Saline- and Marsh area: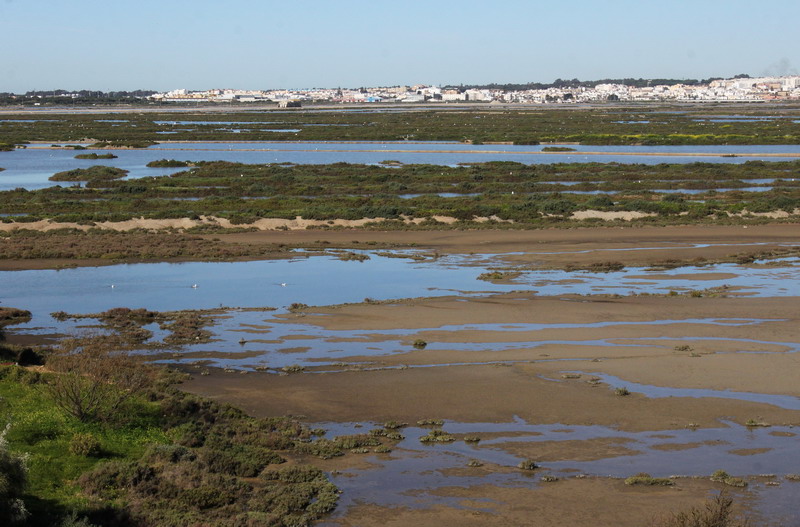 What a joy that there are these huge resting areas in front of the gates of the huge Spanish towns and migration routes!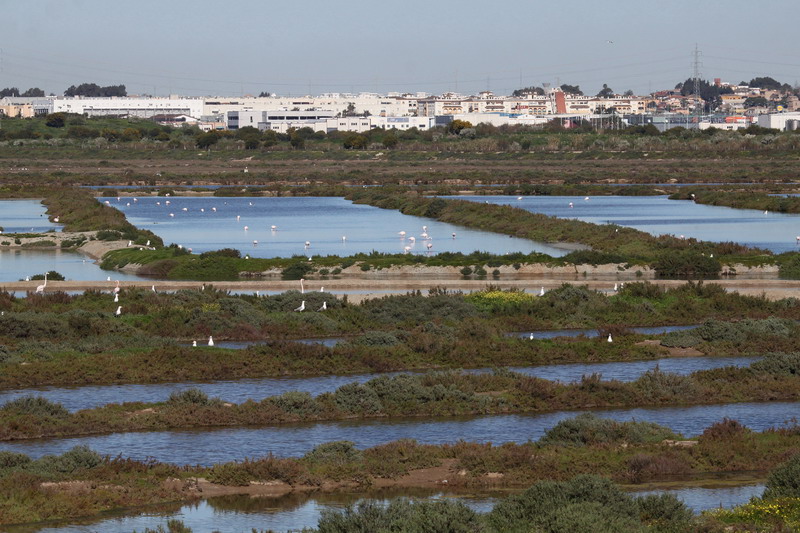 No, we are not in Greenland, this is a Saline mountain!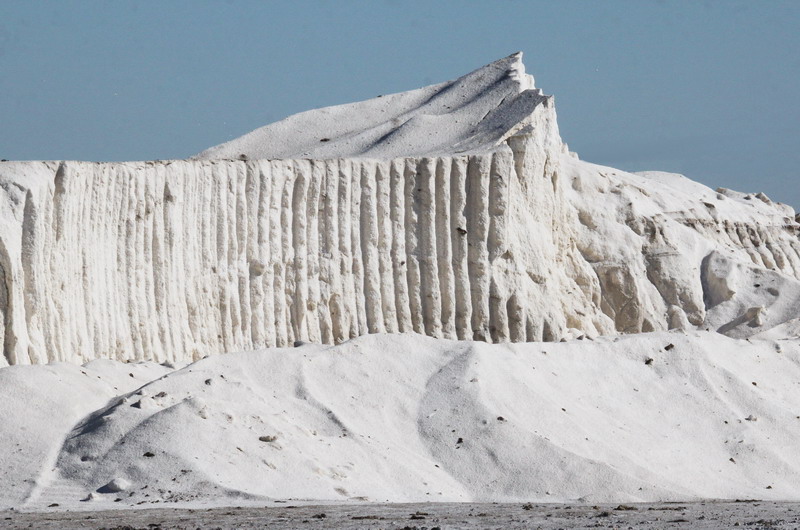 Very far away a flock of about 100 Shelducks enjoyed this beautiful sunny day: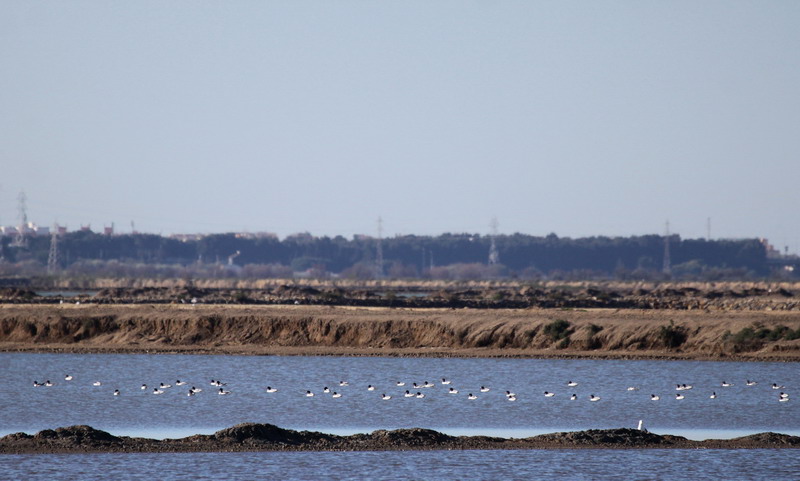 A little bit closer these Dunlins were resting, while ...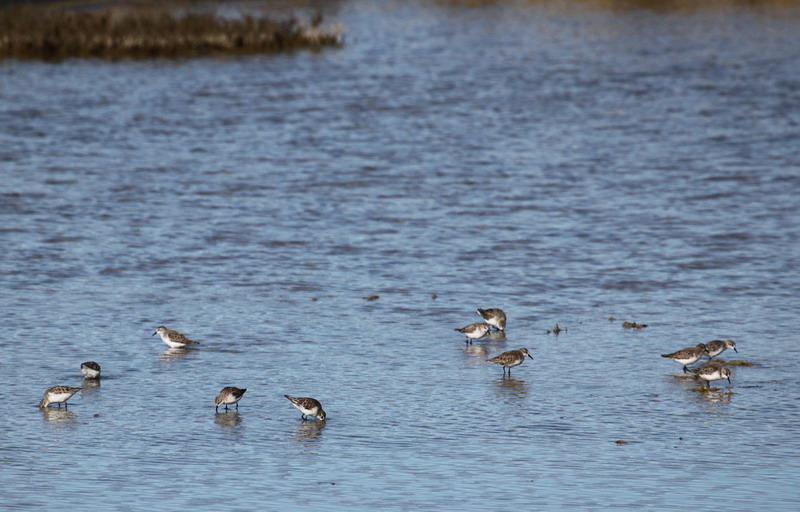 .. a Mallard couple overflew the area: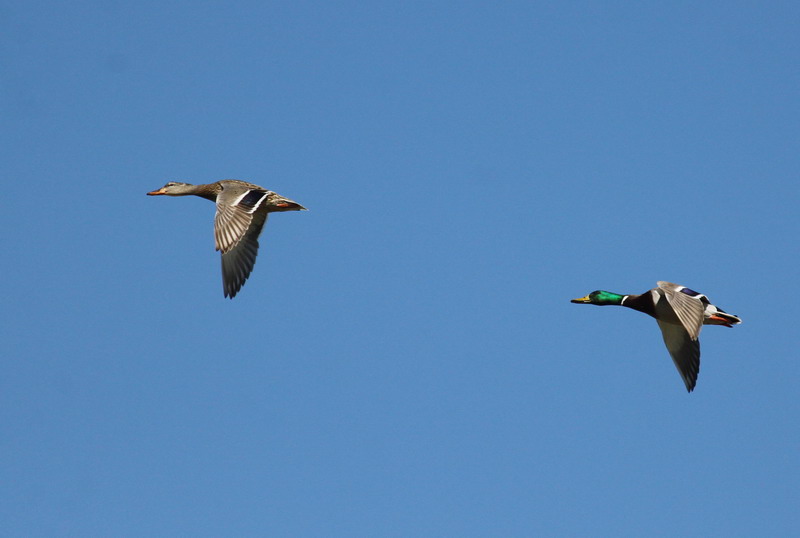 Yellow- or Gray Wagtail? The long tail actually points to a Gray Wagtail, but the area rather to a Yellow Wagtail: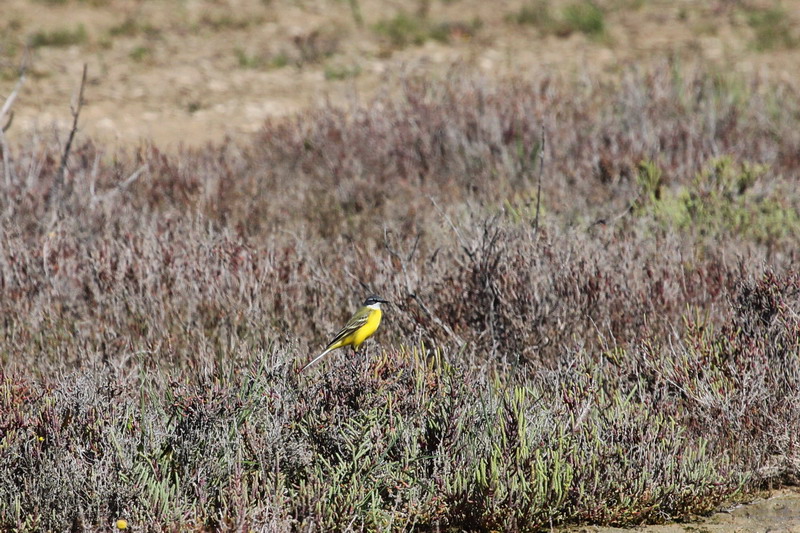 Huge flocks of Titlarks populate together with Wagtails these areas: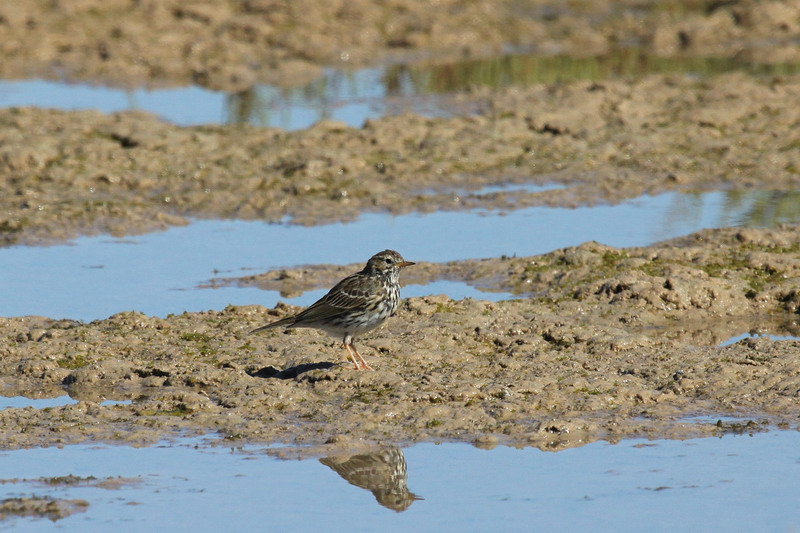 On the way back we passed the garbage dump of Jerez de la Frontera, where of course we had to make a stop. Also this dump seems to be well known to the White Storks: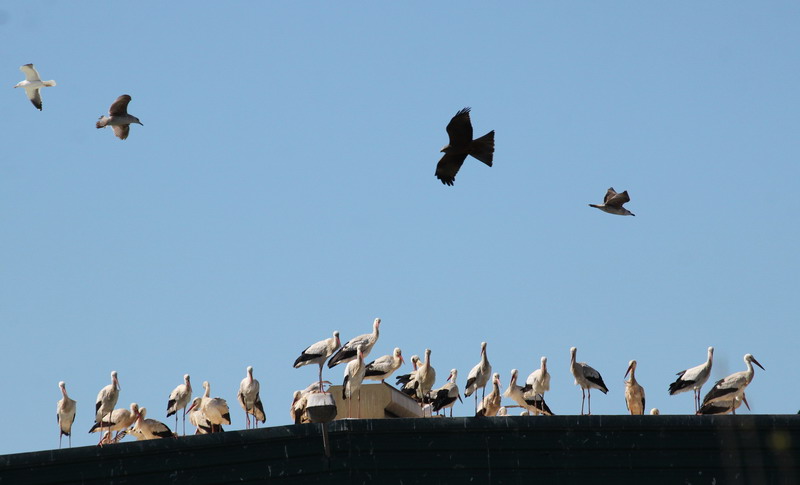 Not far from the dump this old building of a sugar factory catches the eye of every bird lover, because …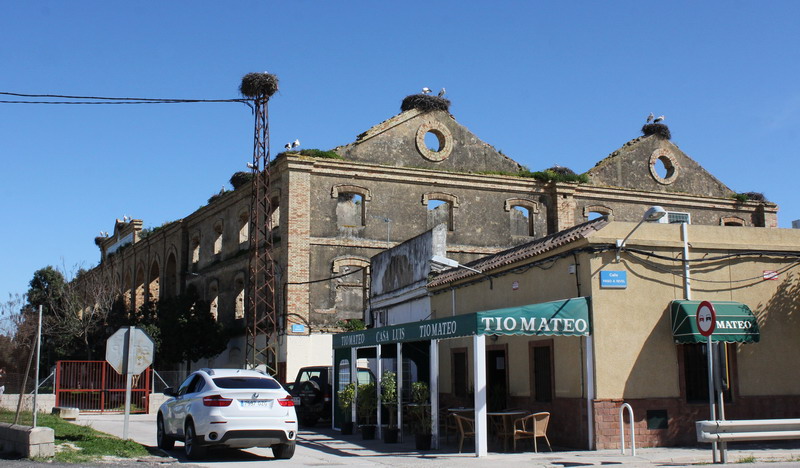 … on its ruin are many Stork nests: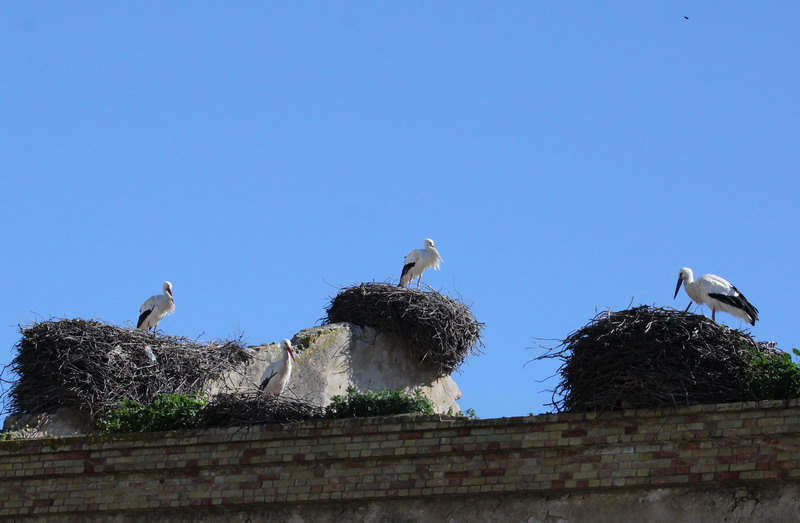 According to the size of the nests there must live long-time residents!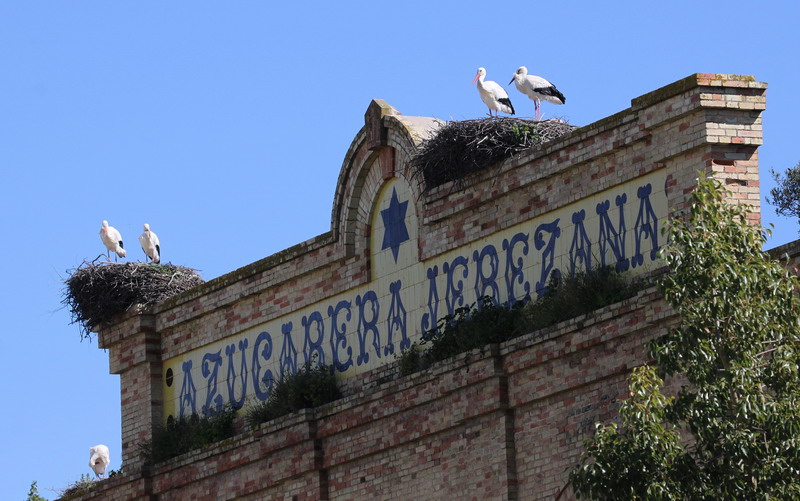 For sure we hadn't been for the last time at the Salines of Santa Maria. A fantastic area you should look at with more time, than we had on this morning.
Best regards
Birgit