Countryside of Osuna
March 26 2011
Dear reader!


What a wonderful weekend we had! We had been in the surrounding of Osuna (Provinz Sevilla) a part of Andalusia which I didn't know until now, regarding its beautiful landscape …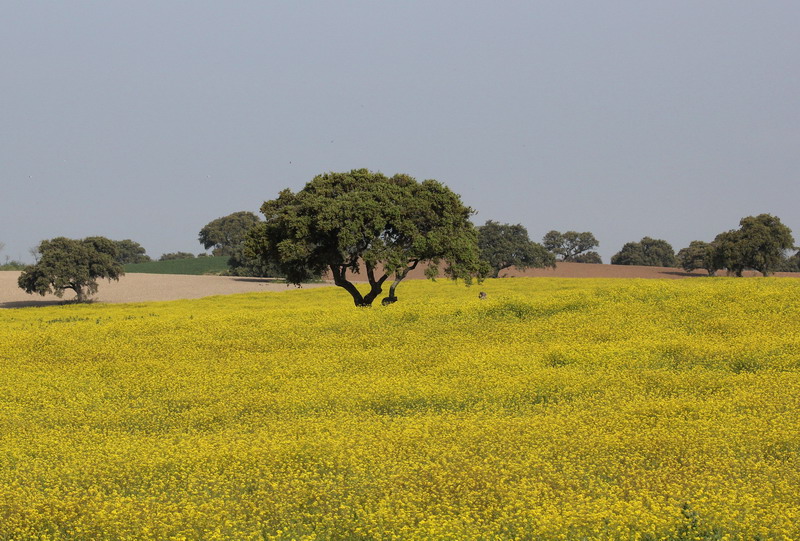 … I was enthralled: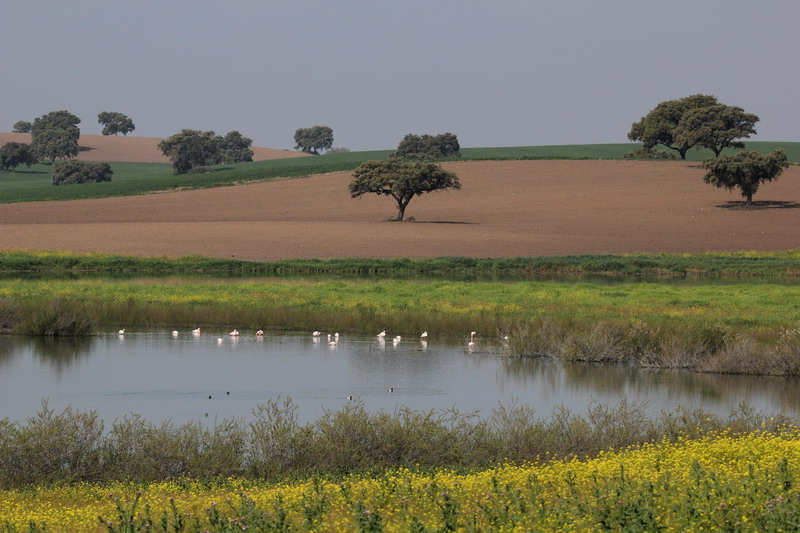 Consequence of the huge number of rainfalls during winter season the only little used roads between Osuna and Écija are lined by lagoons, that you think …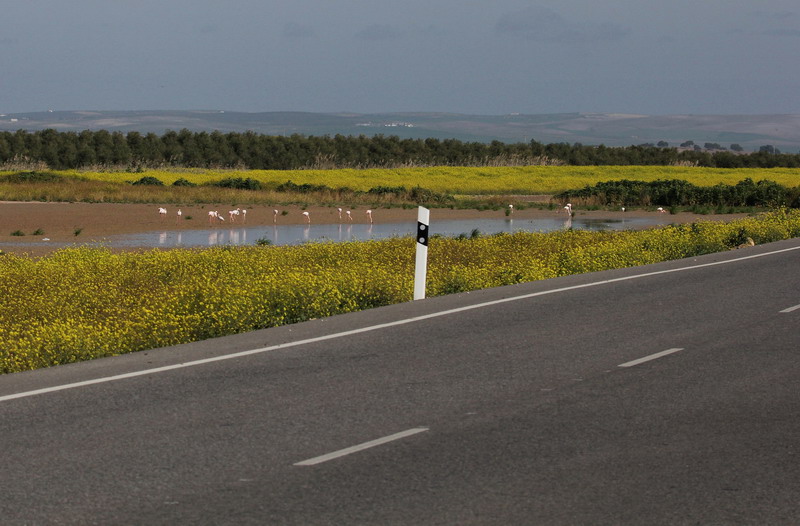 …. you are in the Garden of Eden: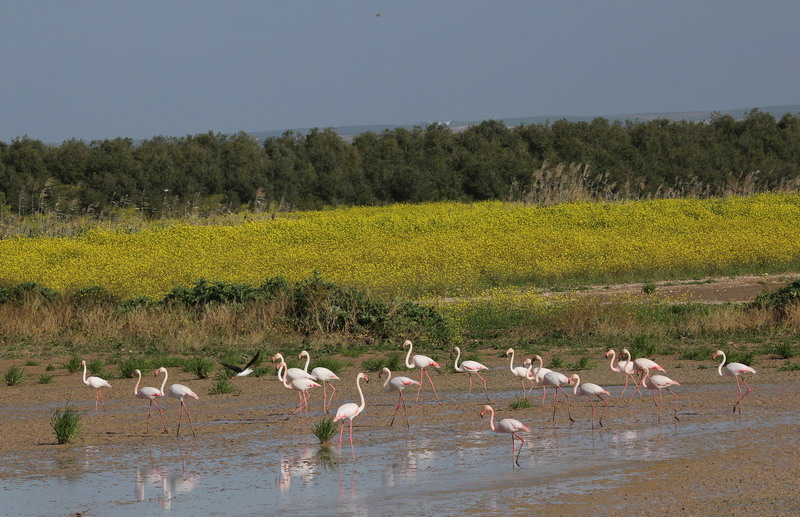 An indescribably beautiful spectacle, to be able to observe the …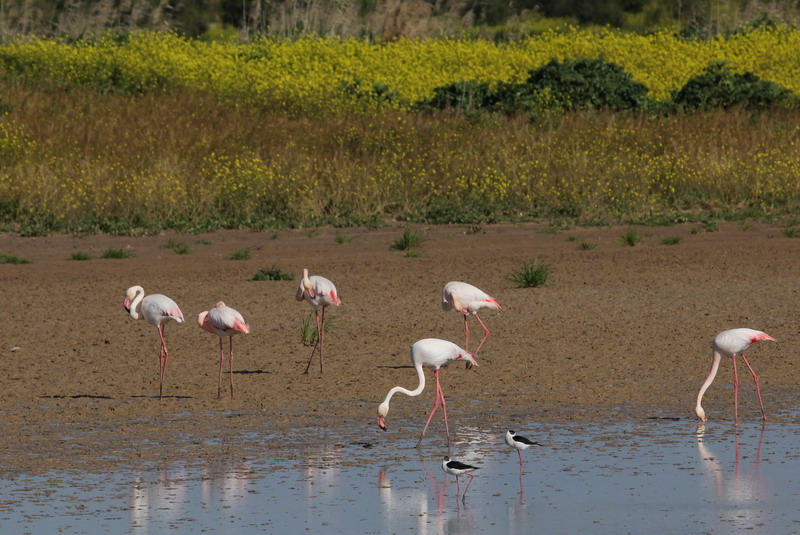 … huge number of Flamingos …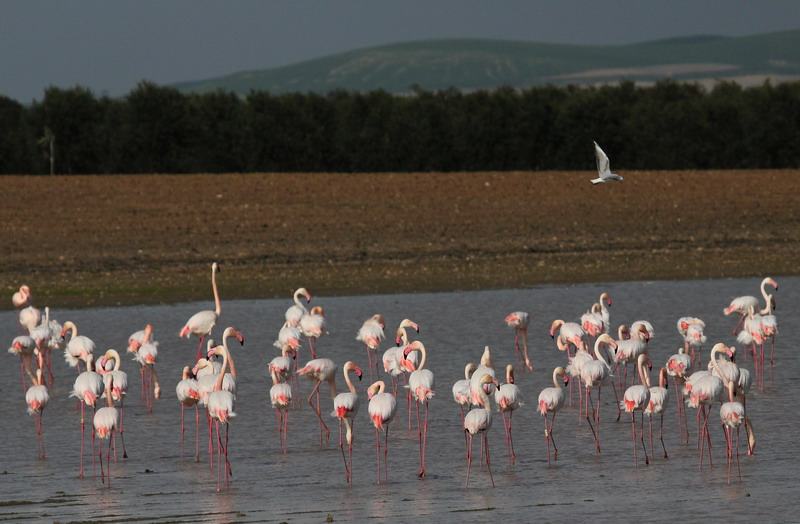 … there directly from the roadside! We just were delighted!
Beside of many Greater Flamingos also numerous Waders and Waterfowls are populating as well the biggest lagoon, the one from Calderón, as also many smaller ones: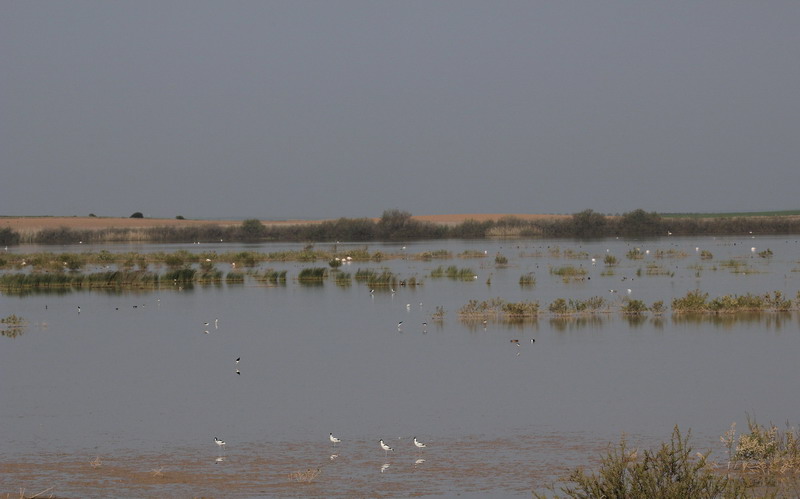 For example this Ruff: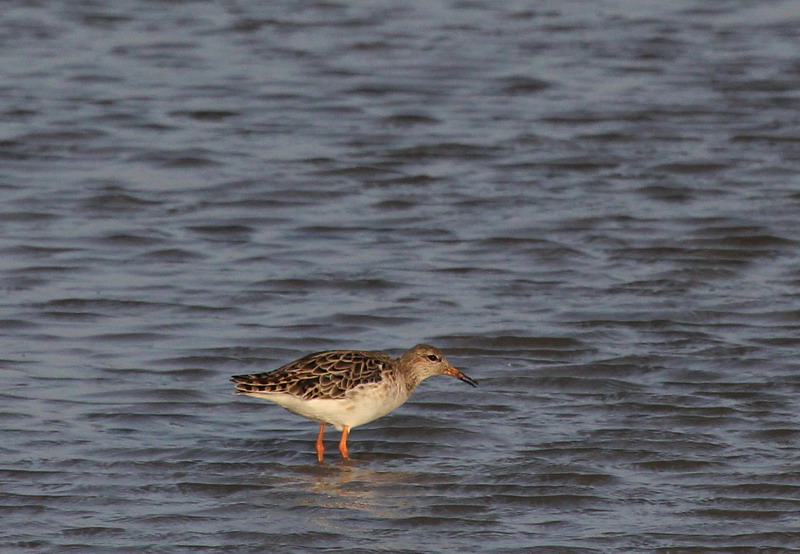 Stilt and Pied Avocet were there in high numbers: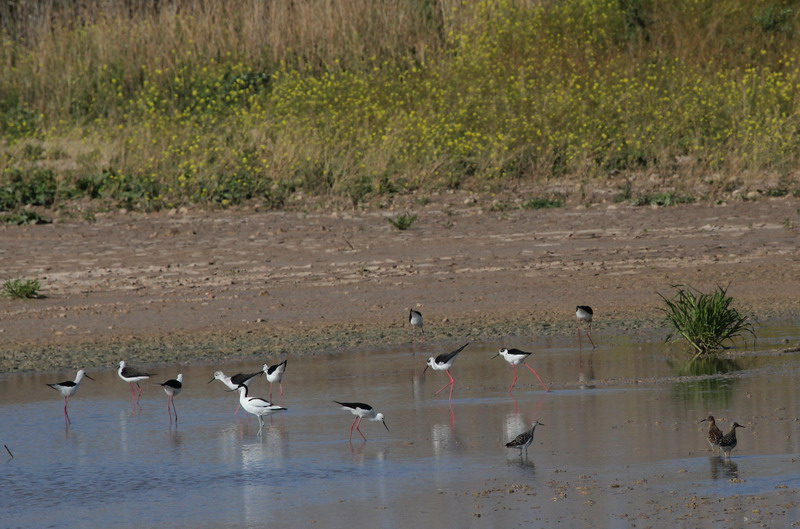 Too far away a huge group of Shoveller Ducks. We also discovered Purple Moorhens and Great Crested Grebes and this colorful Red-Crested Pochards: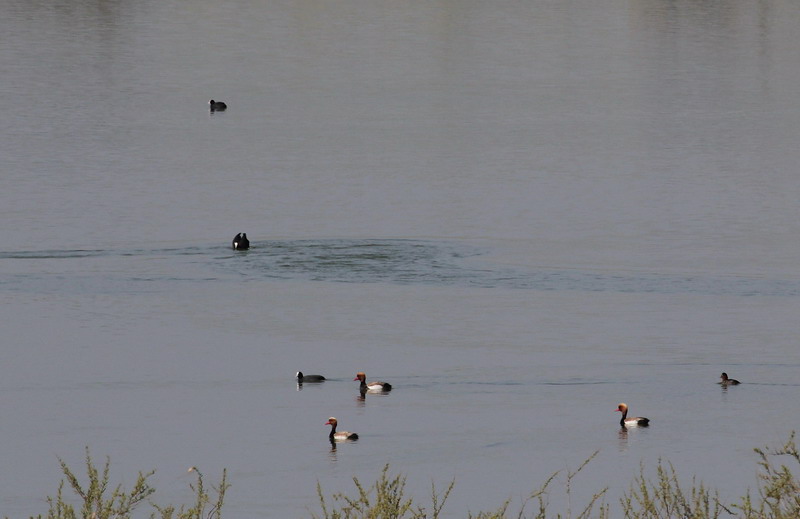 In the Lagoon of Lantejuela, I shall report about later, we saw these nice groups of Black-Necked Grebes and White-Headed Ducks: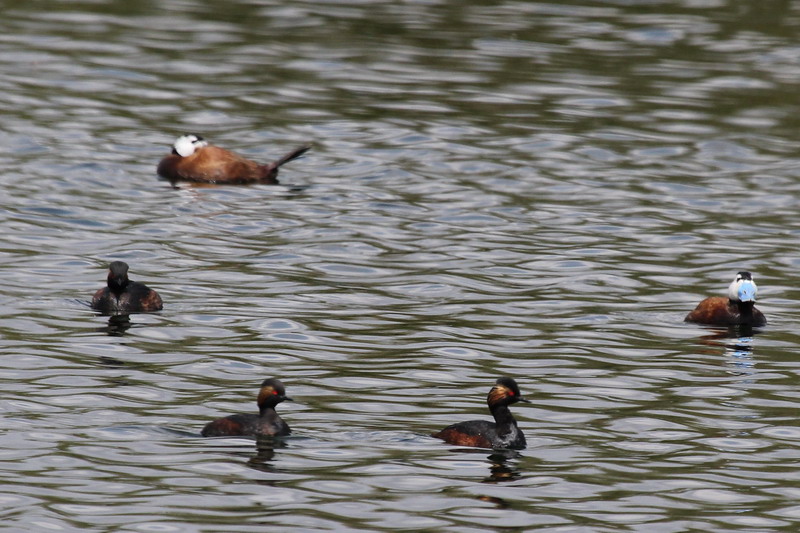 In the widths of this agricultural landscape a group of about 100 Great Bustards are living and also Little Bustards got there - undisturbed by humans - their homes. And our hosts, who know the area very well, know each and every way which is guiding to hidden observation points for these huge Steppe Bird: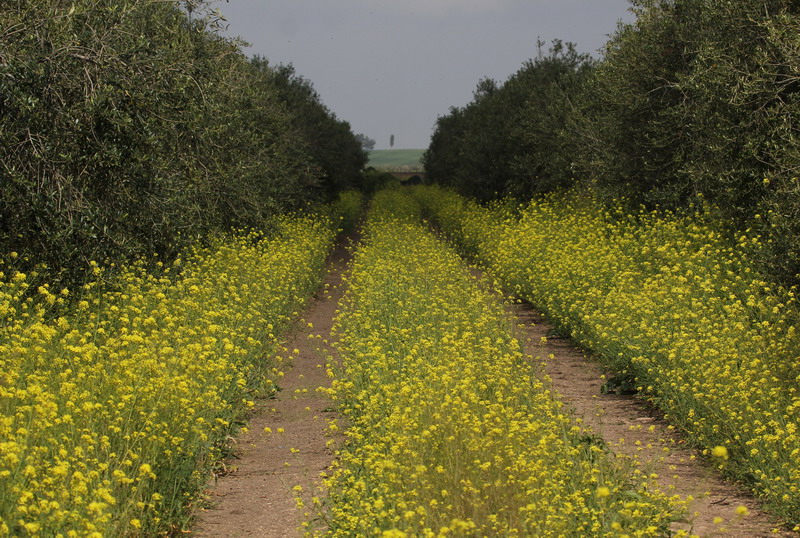 And then … the big moment: two Little Bustards came directly flying in our direction that we even could hear the whistling sound of their wing beat: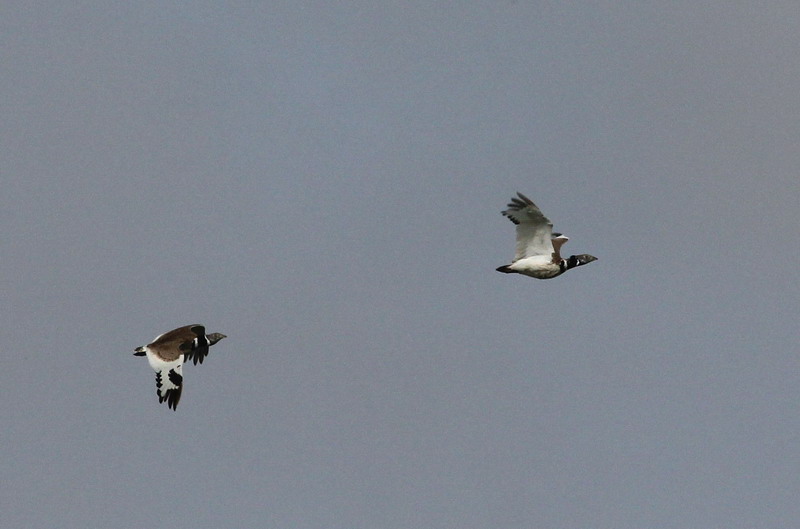 Much more reserved the Great Bustards presented themselves. With an unbelievable sense our hosts discovered in a far distance about 30 birds. Here two females. On another place we clearly could watch the display of some males, which developed into a white ball. Unforgettable wonderful moments!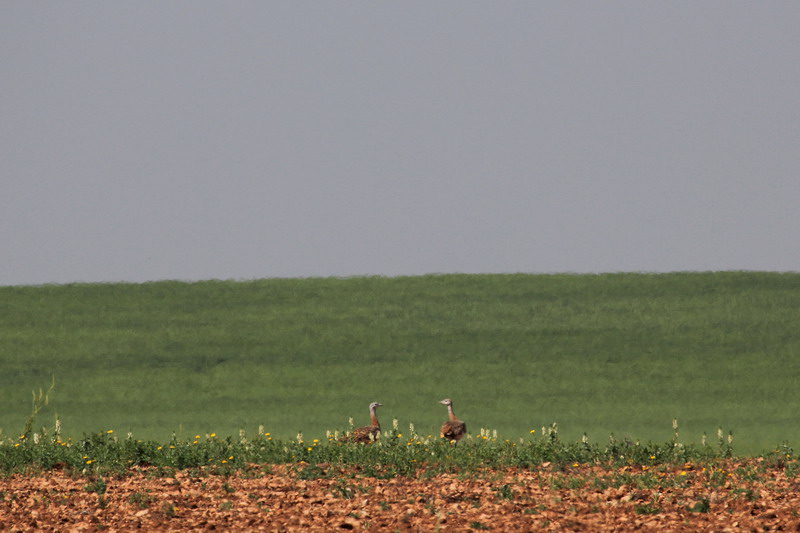 The lagoons of Lantejuela are a closed area but our hosts knew Manolo who just was banding there the birds. To his big joy this Sedge Warbler already got a ring, means …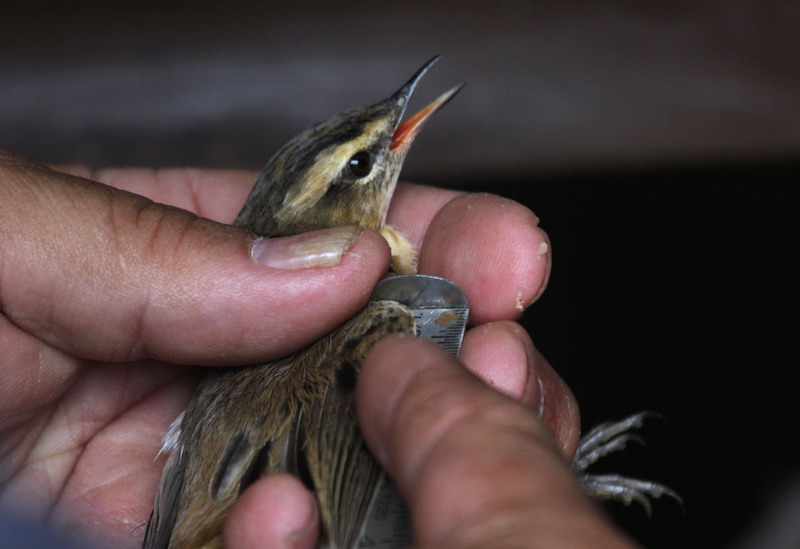 … a French one from Paris. This little guy already had made it from his winter habitat in Africa to Southern Spain. Just unbelievable what these only 13 gram birds perform! Because it was well fed we hope that its continuation of its journey to France will be well, this little hero!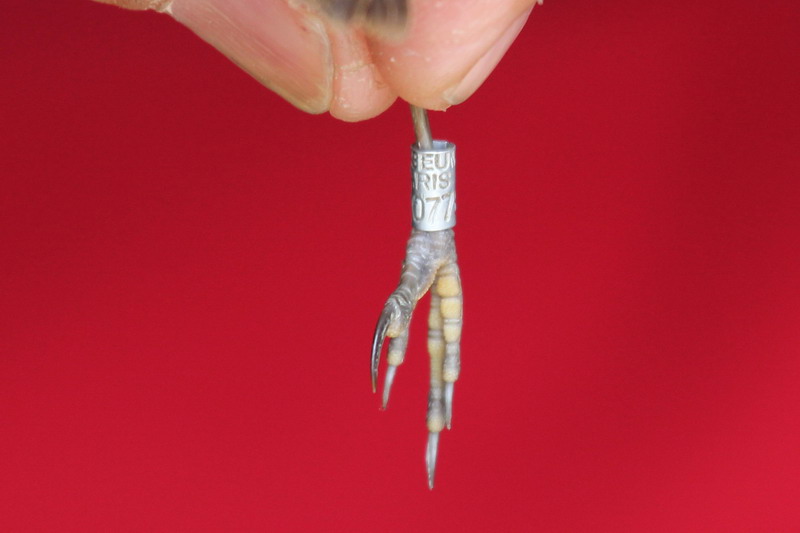 Also this male Spanish Sparrow was well fed, banded and immediately released to freedom: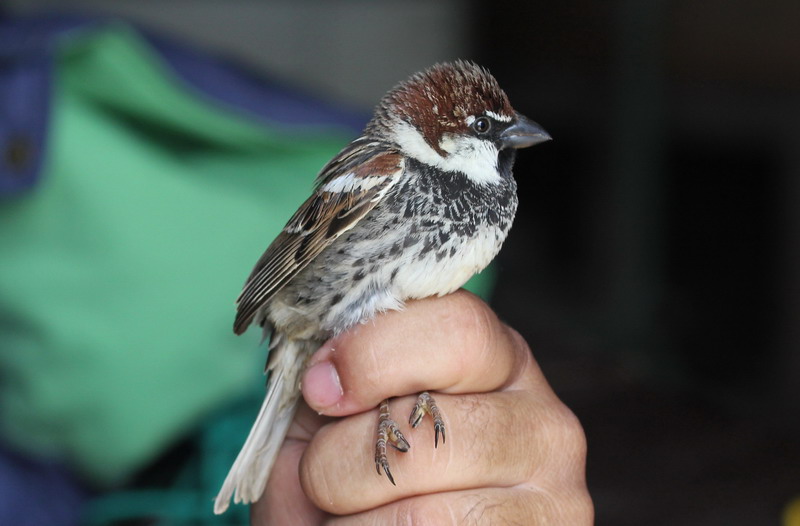 We had to laugh, because while one little bird after the other went through this procedure, an also caught sparrow played a trick on the man who banded and flew off.

Back to the widths of the fields we saw a single Griffon Vulture, a Red Kite whose prey was still sticking in its throat because it was so swollen and this skilled hunting female Montagu´s harrier: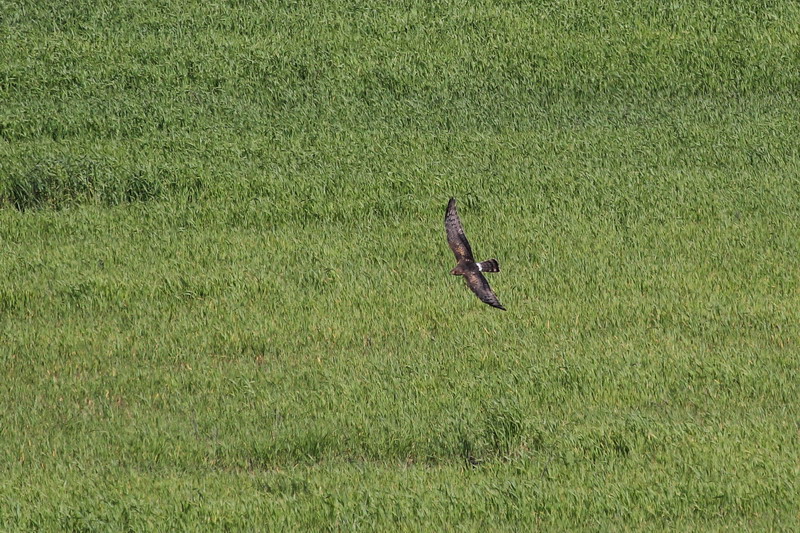 Everywhere we were accompanied by the songs of the Corn Bunting: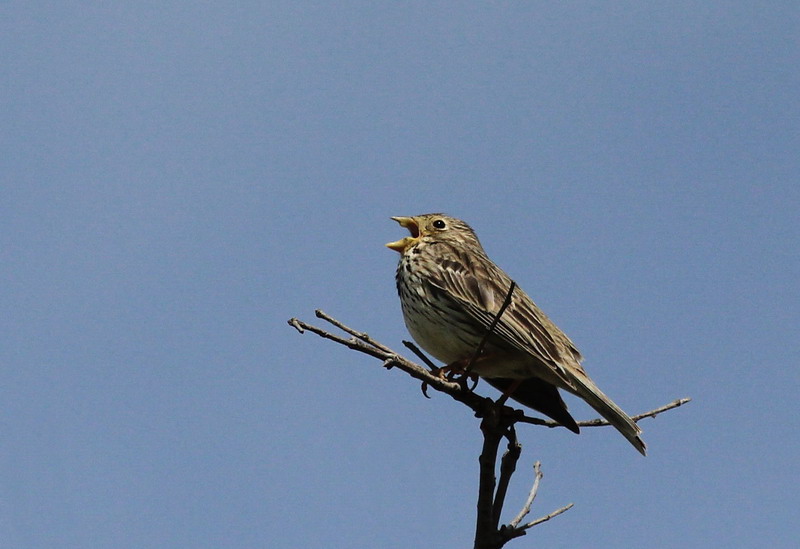 Well some were clinging to the bushes because of the rising winds: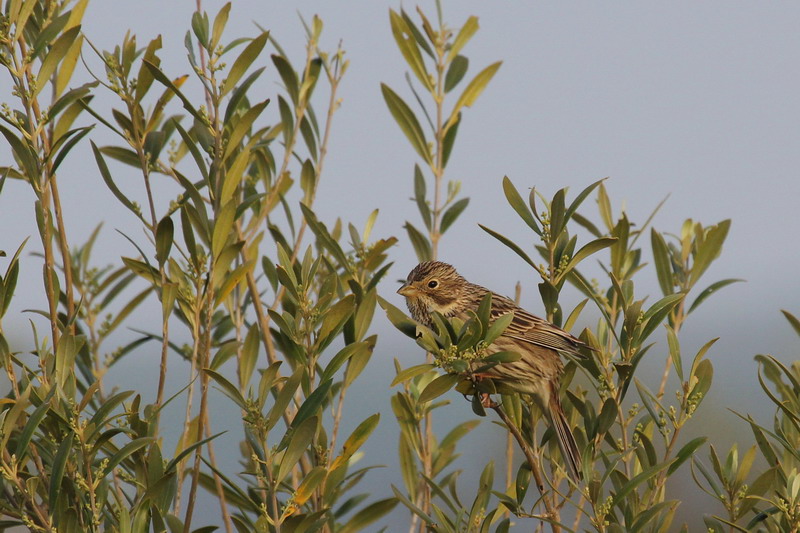 Just arrived from Africa, this female Wheatear was sitting on the floor, like to recover: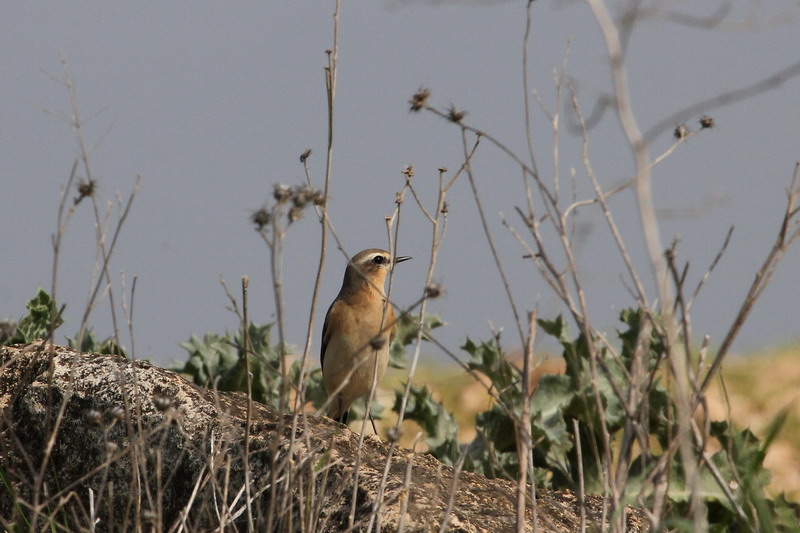 And also the Woodchat Shrikes are back from Africa: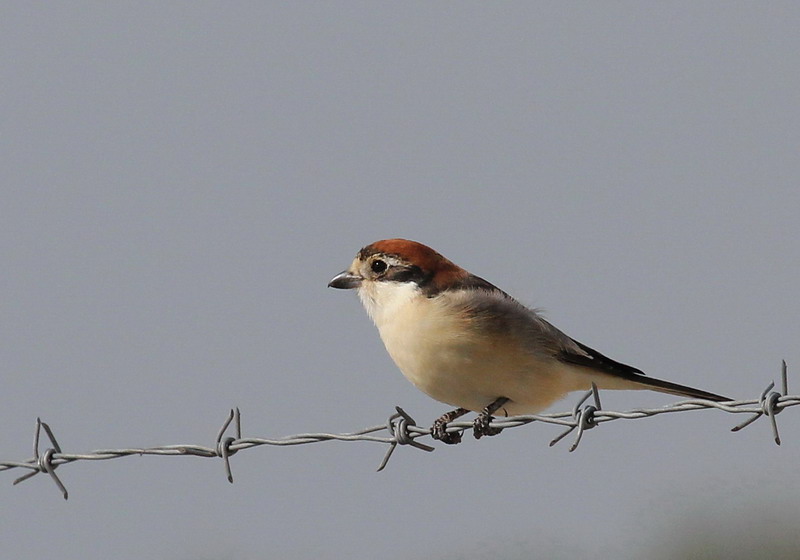 These extensive agriculture landscape around Osuna is just fantastic. Also Mr. Hoopoe thinks so: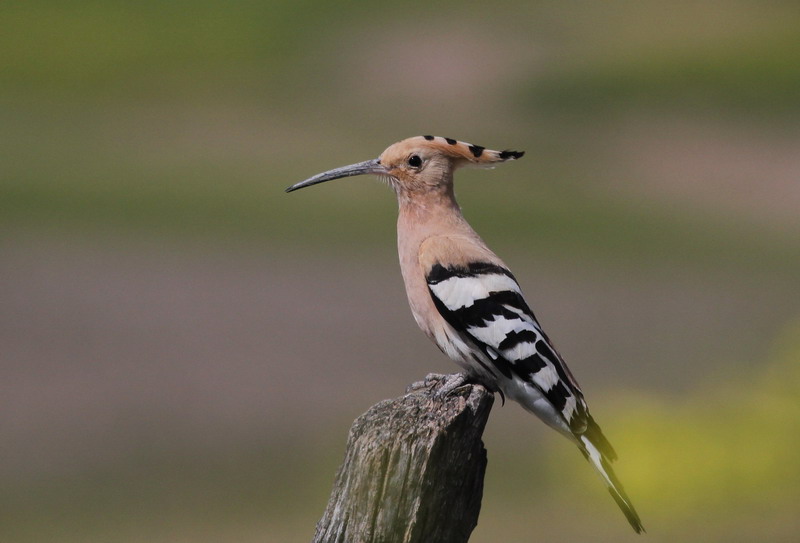 I am always surprised from Andalusia and its beauty and the unpeopled widths!
Best regards
Birgit Kremer