Fuente de Piedra and Campillos
November 17 2011
Dear reader!


On the surrounding freshly plowed fields of Fuente de Piedra you can discover only with a close look …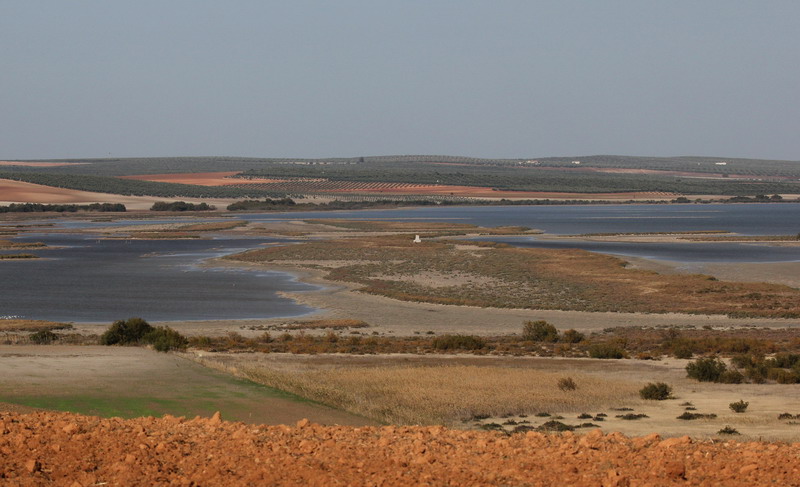 … larger groups of Stone Curlews. Altogether I counted on one spot 60 birds, but since they like to hide between the clods of earth, the number surely is much higher,- gorgeous these beautiful yellow eyes, tonal with the long legs!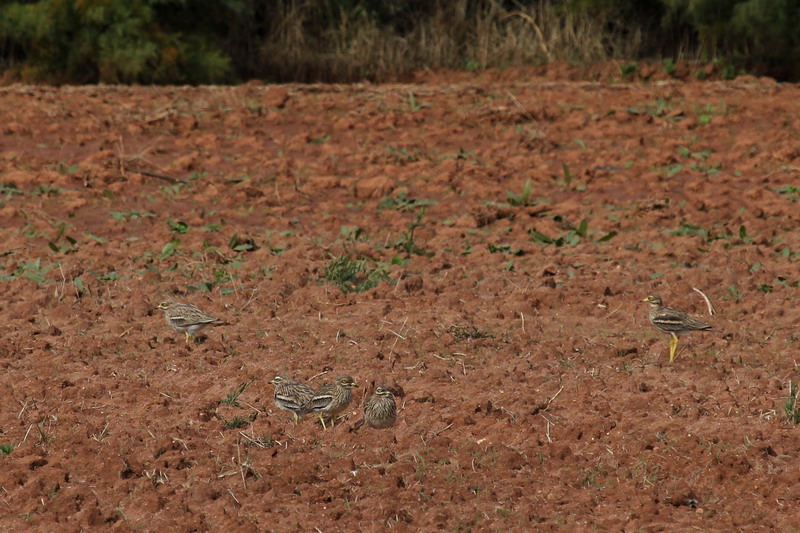 More then 200 Cranes we counted yesterday on the fields of Campillos, near the lagoon, where …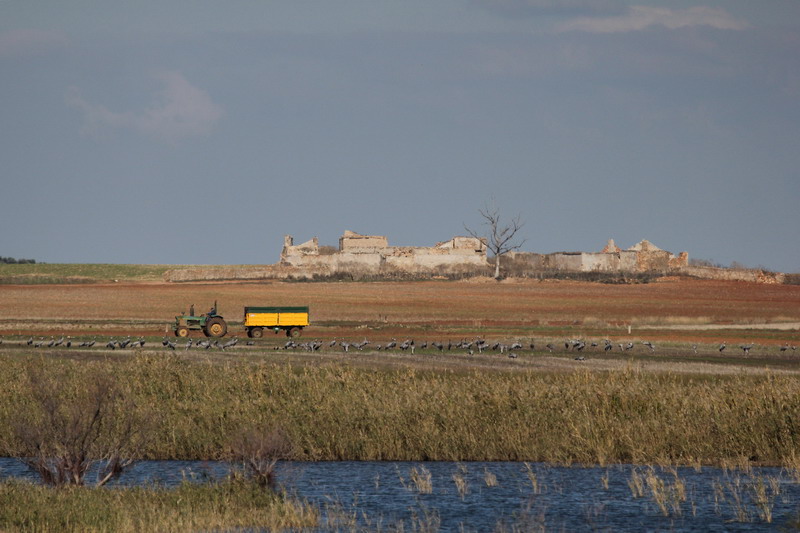 … this rabbit demonstrated its intelligence. It wanted to take a sunbath, this was obvious, but the first chosen place was not really suitable, because five female Marsh Harriers again and again overflew the area.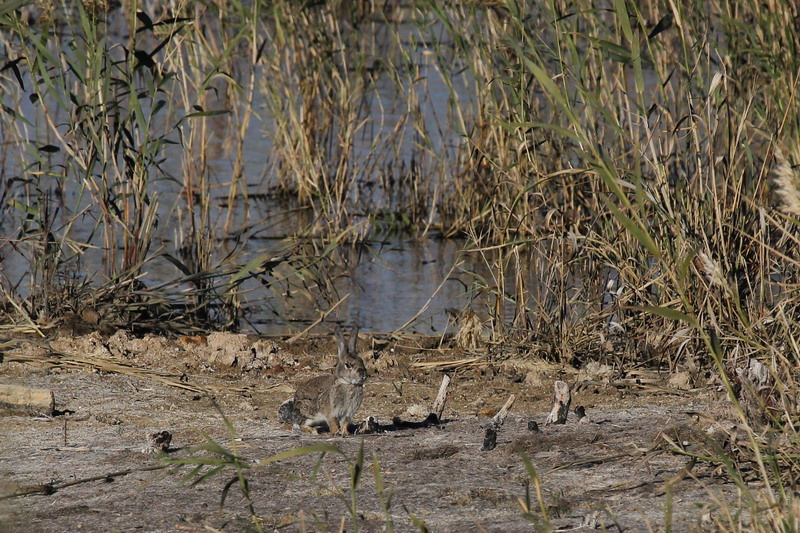 "Tee-hee, here I sit well hidden! Not even the common Snipe could see me!" We had to laugh as the rabbit really twisted its ear not to be seen from the hiding place and so being able to continue to enjoy the sun!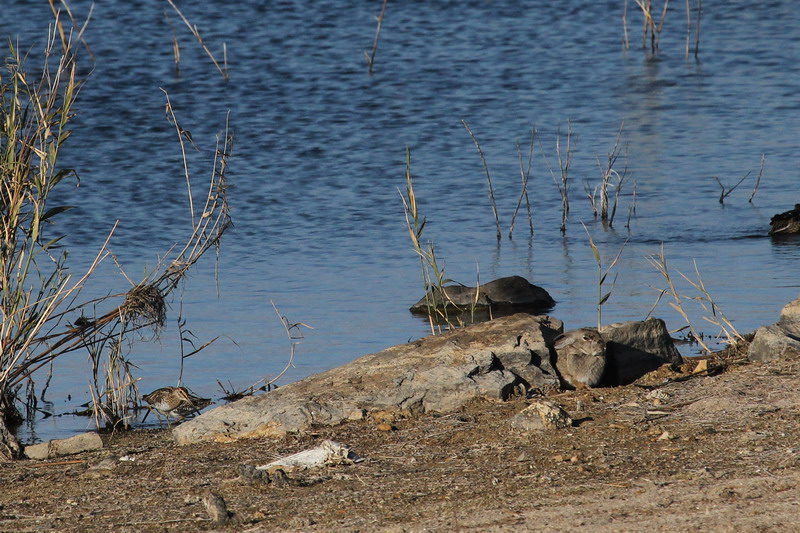 Also the common Snipe enjoyed the beautiful afternoon: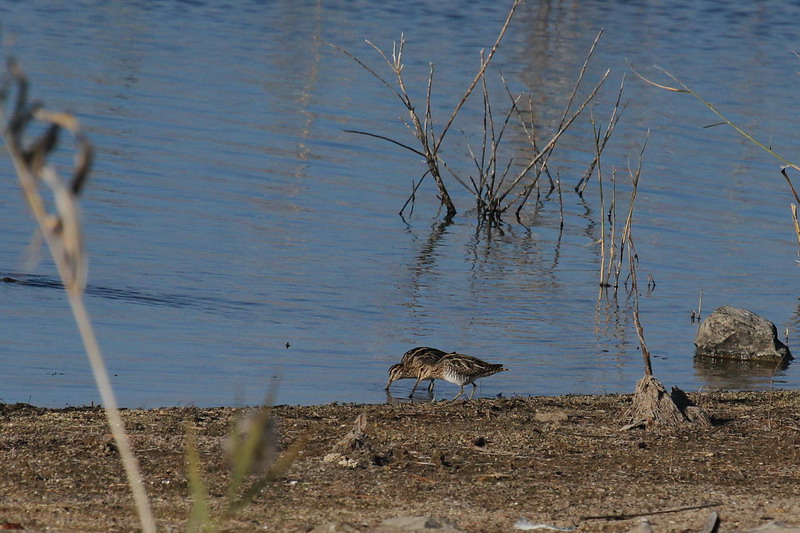 "Please marry me! I swear never ending love!"
Mr. Red-crested Pochard very much in love pinched the lady of its heart with its beak, who from this moment followed him everywhere.- Impressive how much swing the Red-crested Pochard takes in order to dive. This we could watch very well yesterday!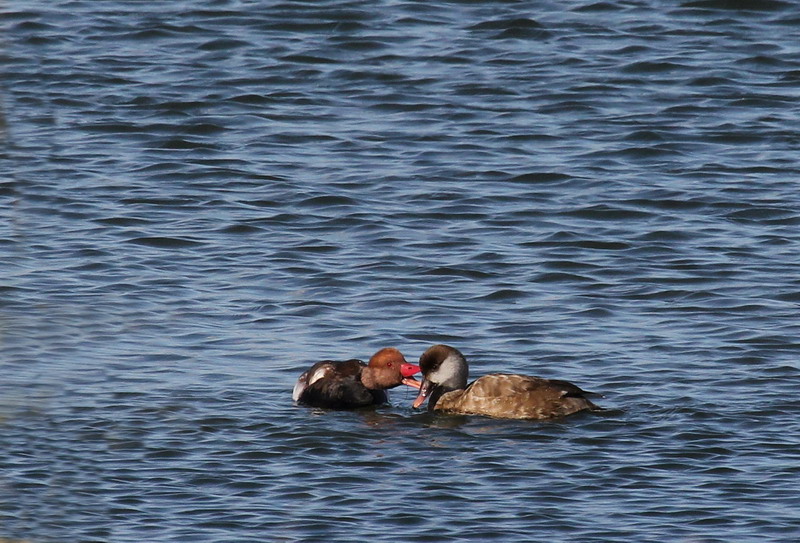 And here the already mentioned female Marsh Harriers, who frightened again and again the inhabitants of the lagoon: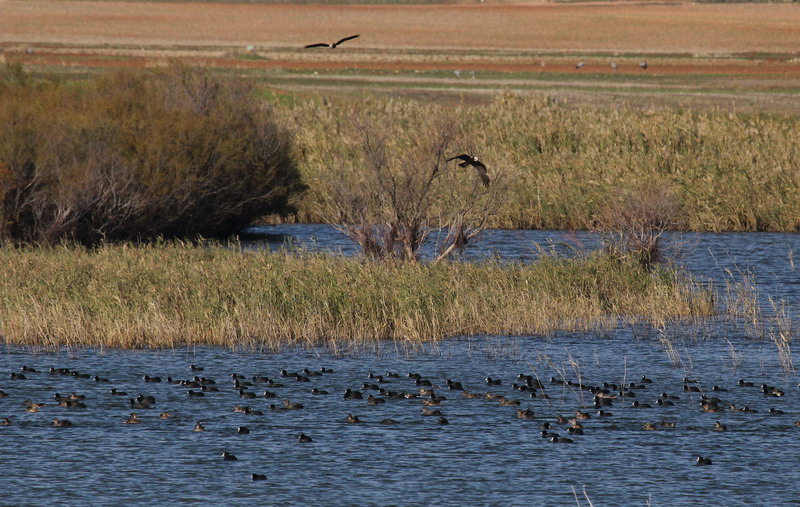 We however …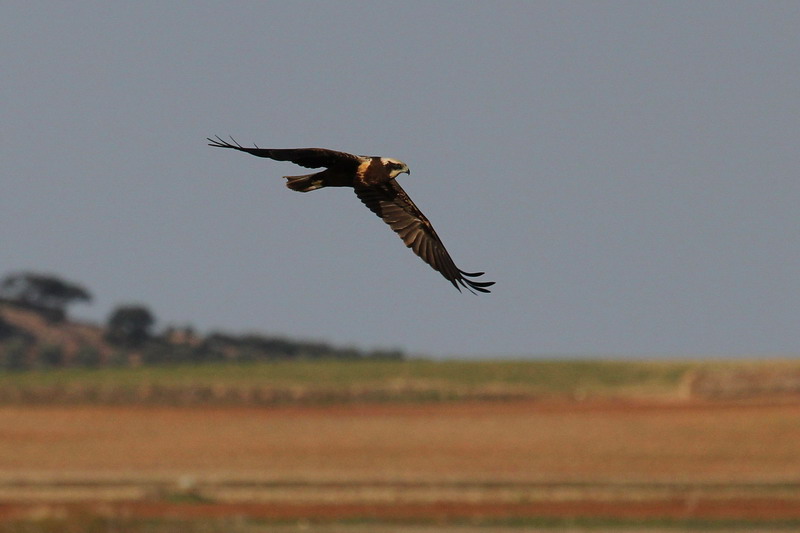 … to be honest, were enthralled by these overflights: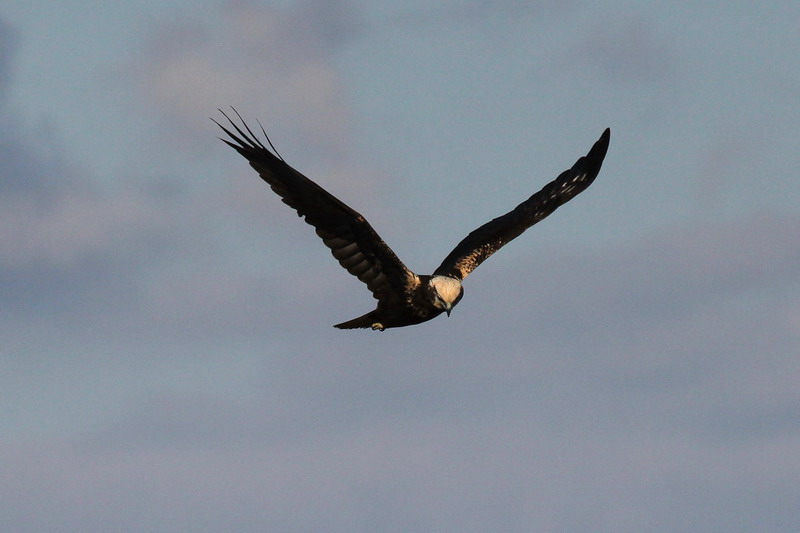 How good, that I sometimes like to smoke a cigarette! Because without that I would not have left the observation hut and so would not have seen this hunting Black-winged Kite!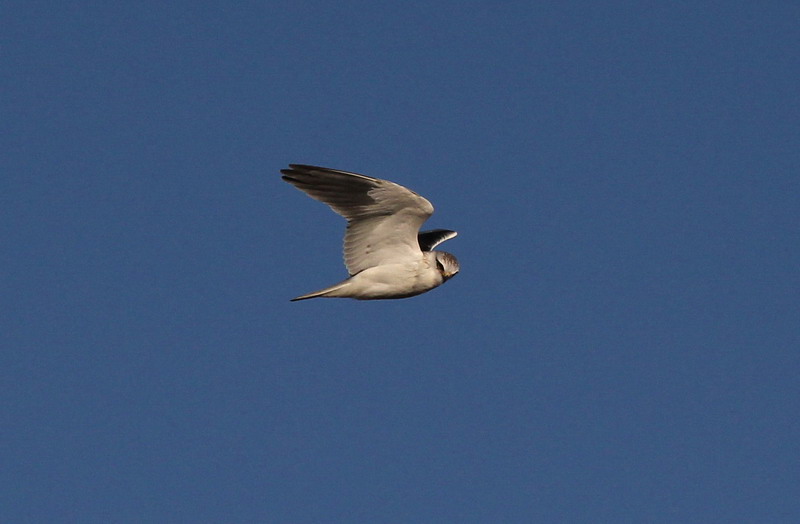 This boy really hustled and gave me the chance …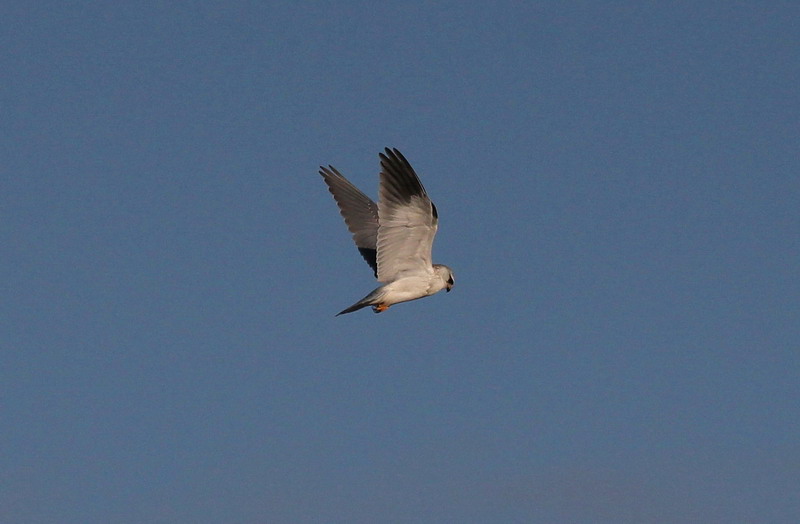 … to give alert with a whistle to my non-smoking friends …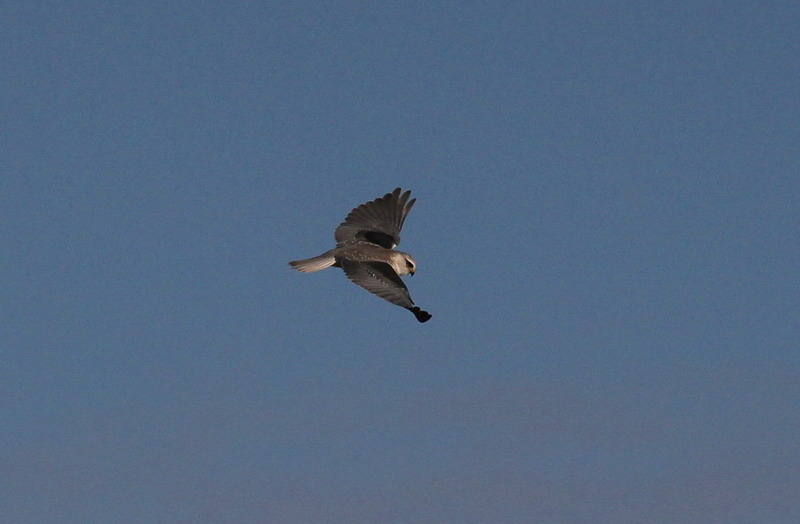 … to this gorgeous bird: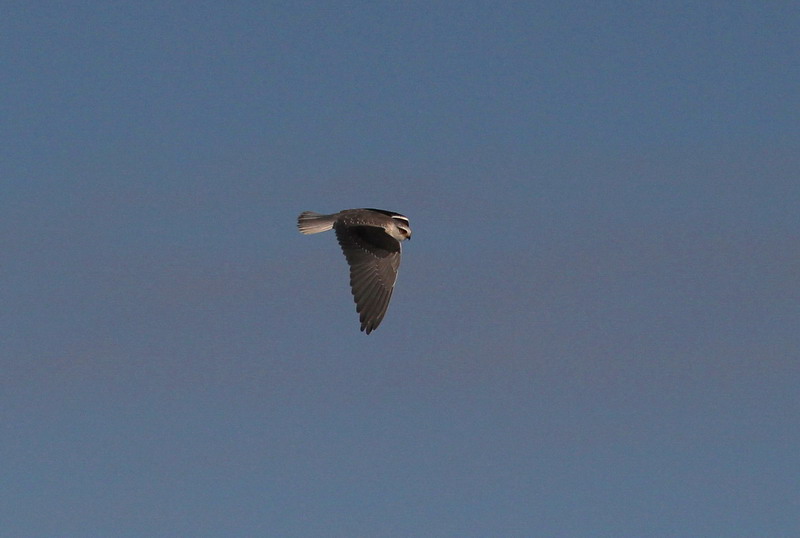 And as the observers were all there, it even came more close and …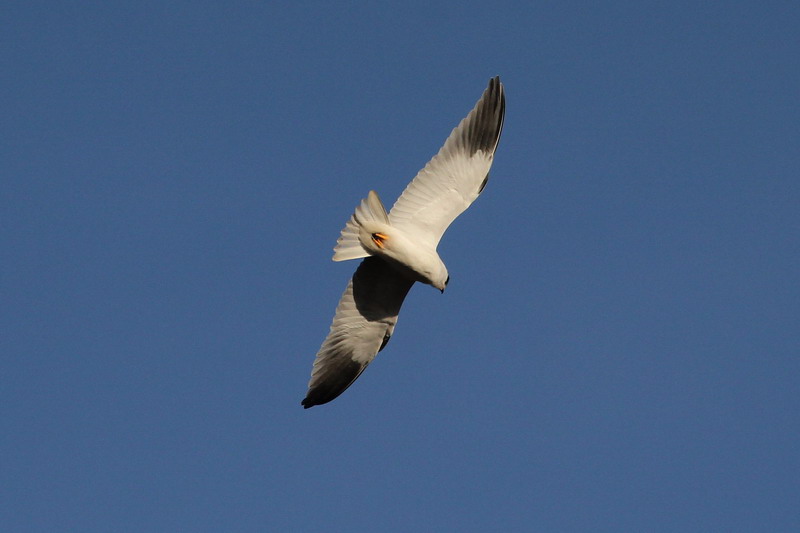 … again posed well without success, but you surely can imagine, how happy we were to see a Black-winged Kite!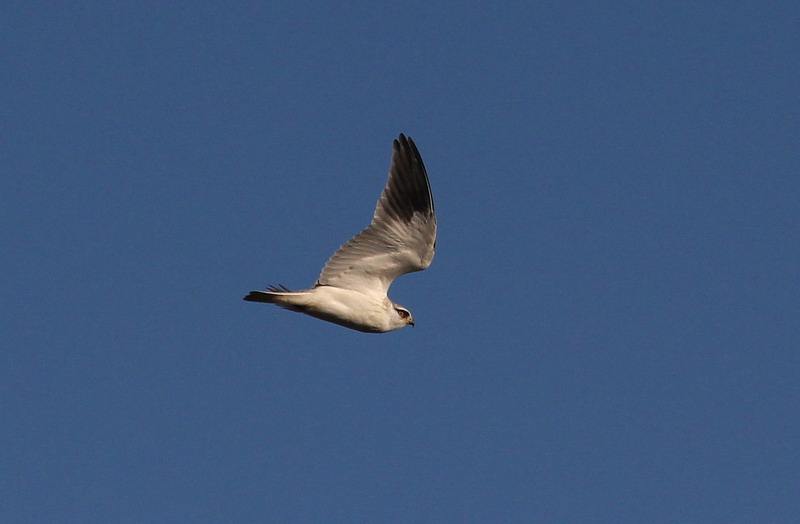 Best regards
Birgit Kremer